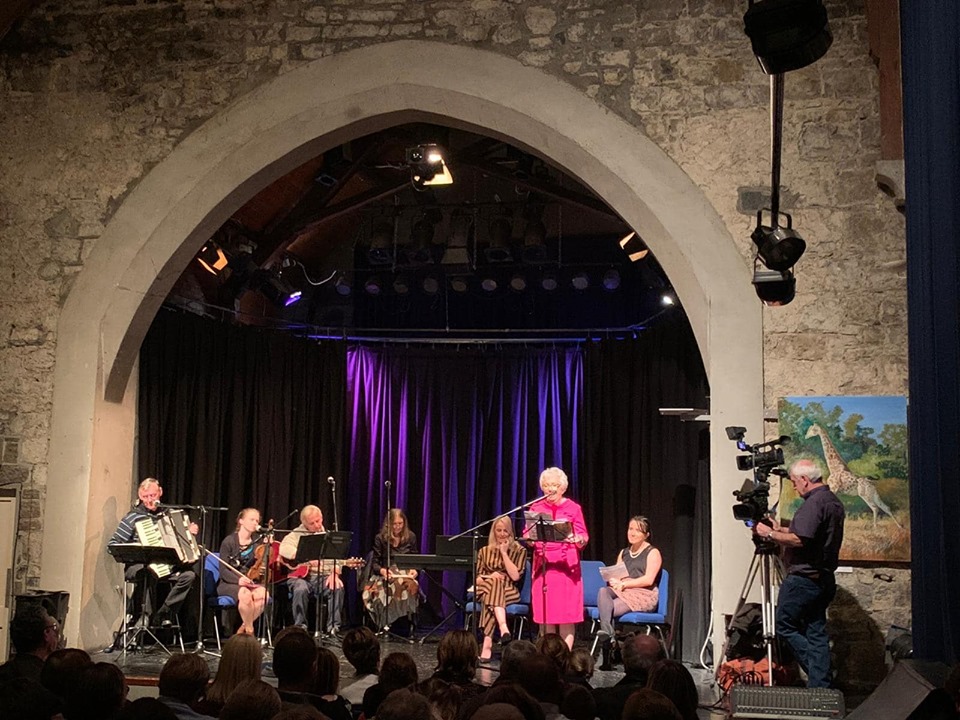 Photo: Elizabeth Dunn
This is the scene on the stage at St. John's on Saturday evening, October 19 2019 as we launched "A Minute of Your Time',
Self praise is no praise but please indulge me for a minute while I wallow in the afterglow of a great night.
"A mighty night for a mighty woman" was one comment I loved.
"The best value I ever got for €20; a book, a concert and a party."
People often say to me that I have no idea how important this blog is in the lives of some people. If I was in any doubt before, I know now.
Thank you Noelle for the lovely handwritten card and to Lisa for sending me an electronic message hand written with her new Apple pen, to Mary and Dave for the flowers from Texas and to Norah for the apple tarts and buns.
I have been snowed under with good messages and kind words and particularly with praise for the book.
Here is a link to last week's Radio Kerry's Just a Thought. I would do well to heed my own advice in Friday's one…Walk easy when your jug is full.
<<<<<<<<<<
Apparition in Tralee?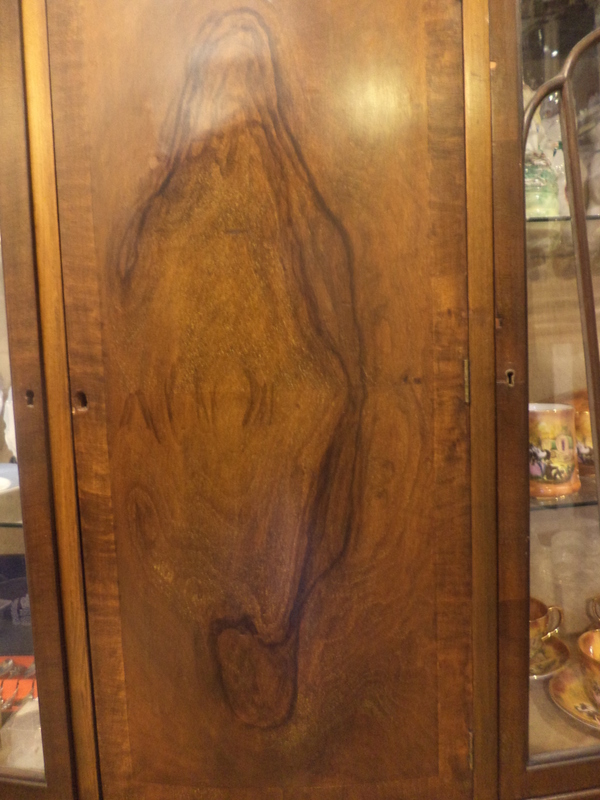 This is the image everyone is talking about, and to be honest, I can see why. This is a display cabinet in a Tralee antique shop. It had been in the shop a while as it is used for display purposes and was not really on sale. Then a customer spotted the uncanny resemblance in the pattern of the grain of the wood to common images of the Blessed Virgin. The media got wind of it and suddenly it's like Ballinspittle 2.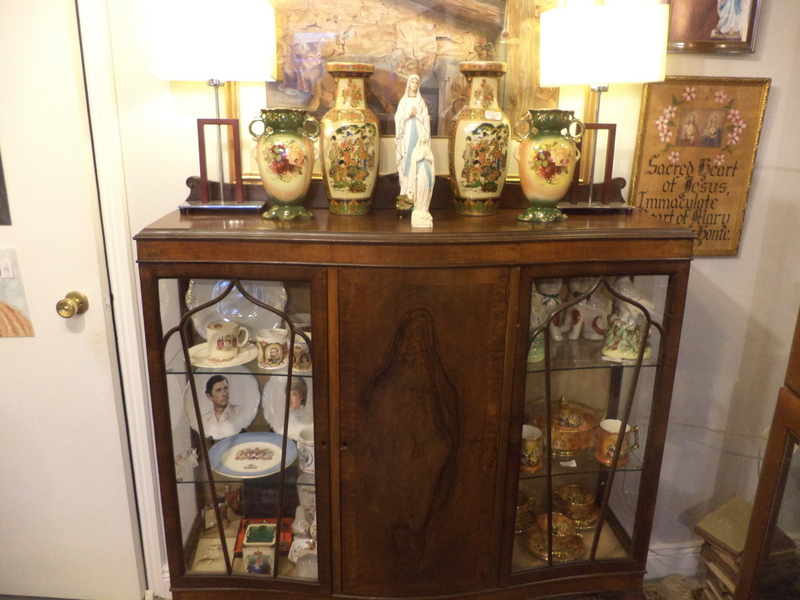 <<<<<<<<<<
My Book Tour
A Minute of Your Time is on sale in all the Listowel bookshops and in Super Valu. They are all so so kind to me.
The big boys of the book selling world dont really want self published books and they make the battle to get on to their shelves very daunting and unwelcoming.
I am my own publisher and my own agent and now I am my own book distributor as well. I'm loving meeting all the lovely people in small shops.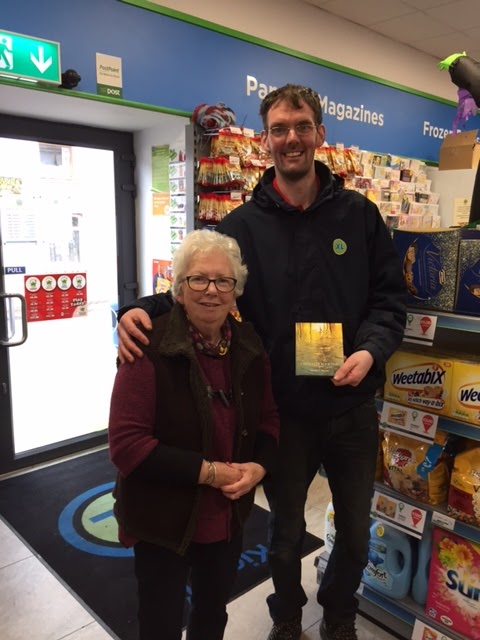 Here I am in Knocknagoshel with the welcoming friendly Kieran in his shop. Kieran plays Radio Kerry all day long in his lovely local shop and he knew my voice from the radio. While I was in town I took a wander around lovely Knocknagoshel and I'll be bringing you lots more photos of that hillside paradise very soon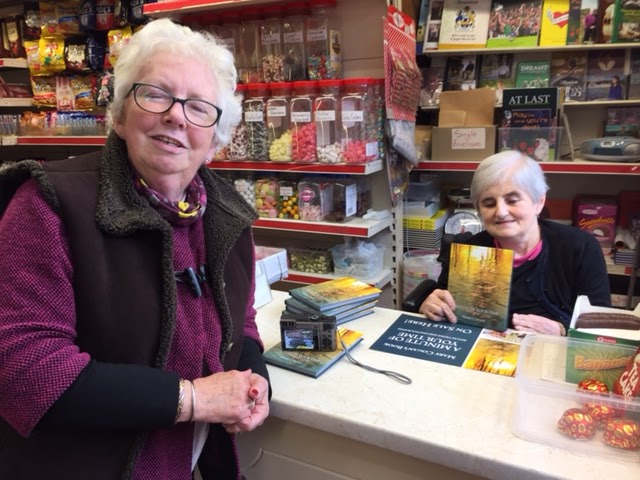 One of the highlights of my book tour was meeting the charming Ann and Mary in Ann Lyons beautiful shop in Abbeyfeale.
If you are ever in Abbeyfeale, call in to this lovely shop. You'd never know what you'd find there . It is a gem. It's next door to The Ploughman
<<<<<<<<<<
Christmas comes Early to Listowel
Here are some photos to get you in the Christmas mood. They are of some of the lovely displays in Listowel Garden Centre's Christmas shop.