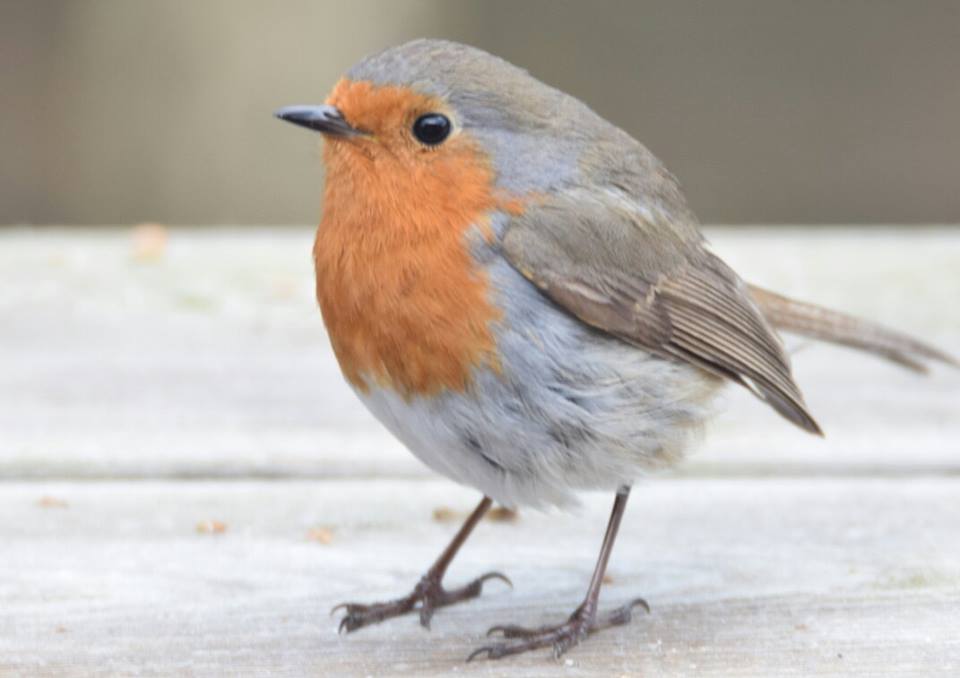 Photo: Chris Grayson
<<<<<<<<<<
Spring Weather 2016
Our ancestors referred to this period of great uncertainty in our weather as The Scaraibhín. They knew that it was a dangerous time with temperatures see sawing from day to day. In 2016 Scairbhín has been particularly unpredictable. The below picture was posted by Finuge Freewheelers as they headed out for a cycle in April 2016 dressed in their winter gear.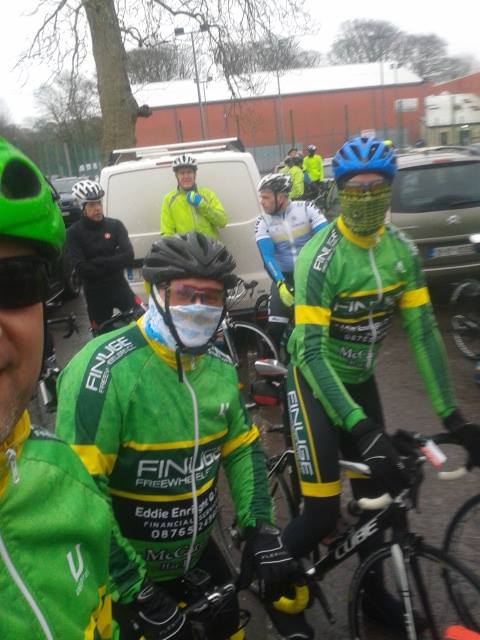 <<<<<<<
No Joy on this One so Far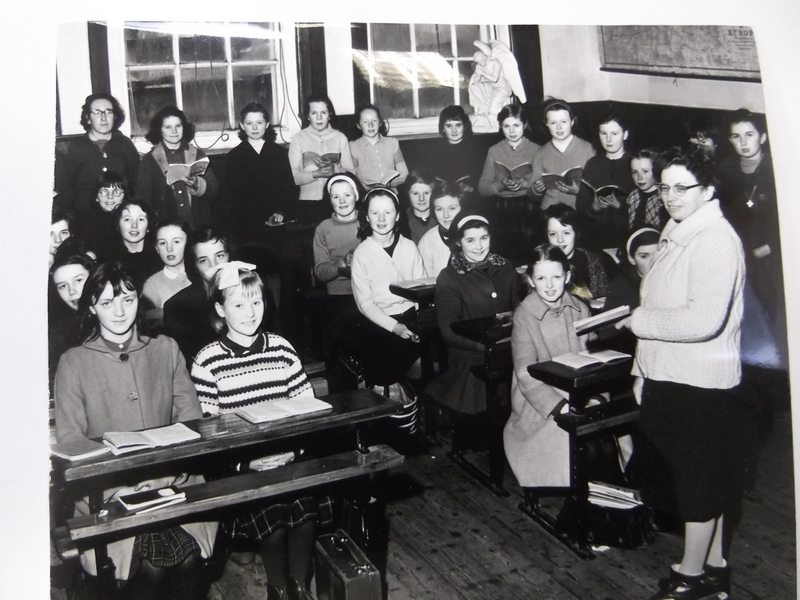 Surely someone recognizes someone in this old North Kerry school photo.
<<<<<<<
Tough Times for political speech makers in 1927
Irish Independent Friday, 16 September, 1927; Page: 7
ARRESTS IN KERRY EX-M.P, EX-OFFICER
AND ORGANISER SENT TO LIMERICK JAIL
Mr. Eamon Horan, ex-Brigadier-Genl.
of the National Army, who was candidate for Kerry at the June election, on
behalf of the now defunct Clann Eireann Party was arrested at Tralee, under the
Public Safety Act, charged with inciting to murder. The charge arose out of a
speech alleged to have been delivered by him at a Fianna Fail meeting. Mr. John
Murphy, ex-M.P. for East Kerry, was arrested at Killarney, charged at common
law with " falsely accusing a person of a crime punishable by law." Mr. P. J.
Tuohy, Dublin, Fianna Fail organiser for Kerry, was arrested at Annascaul on a
similar charge. The three accused were conveyed to Limerick Jail.
<<<<<<<
Ballybunion Golf Club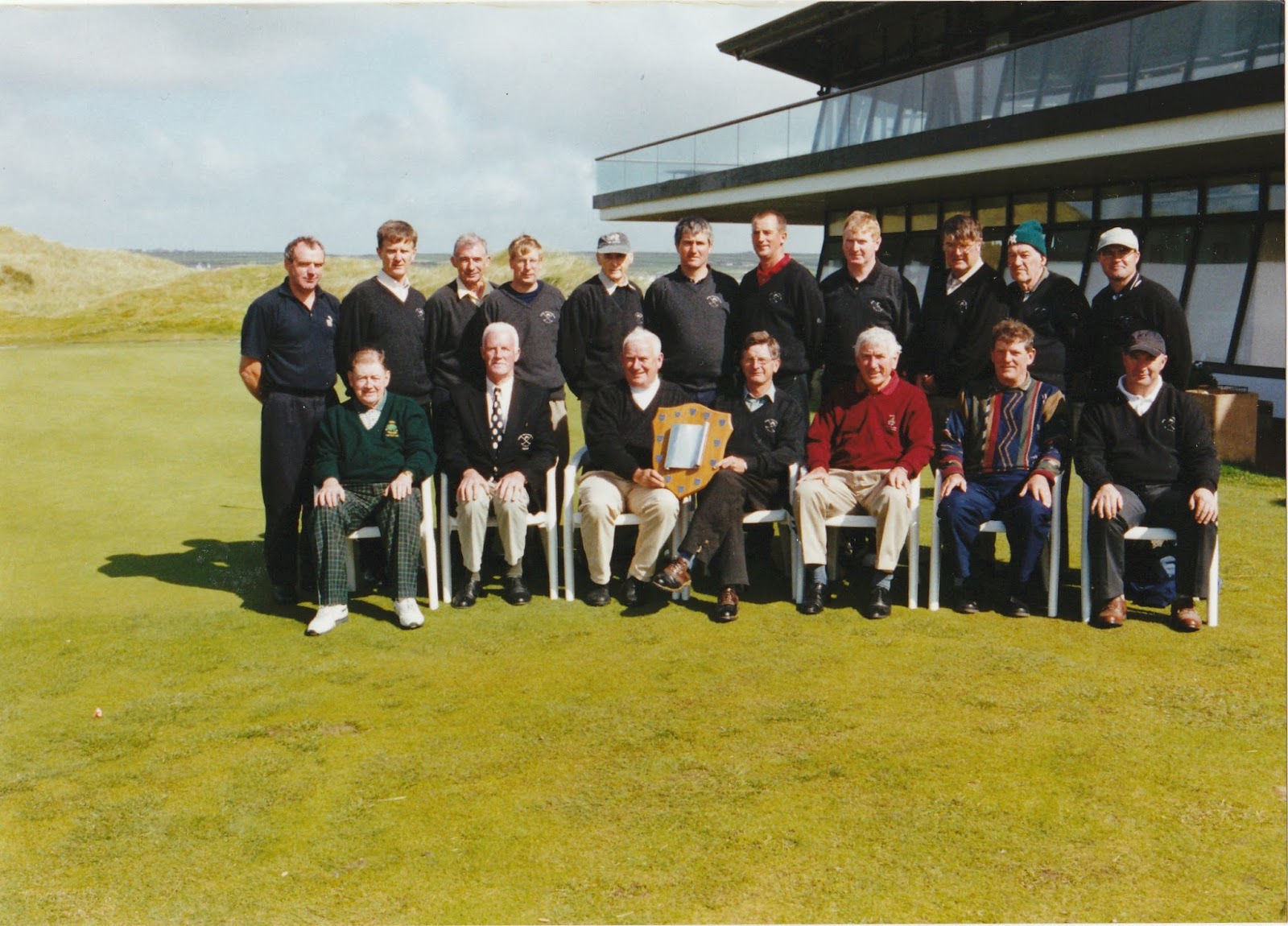 An old photo given to me by Patsy O'Sullivan some time ago.I'm reluctant to name people as I would fall well short of naming everyone so I'll have to leave the naming to someone who knows better.
<<<<<<<
Always a Great Weekend
<<<<<<<<<
Enterprising Young Foodies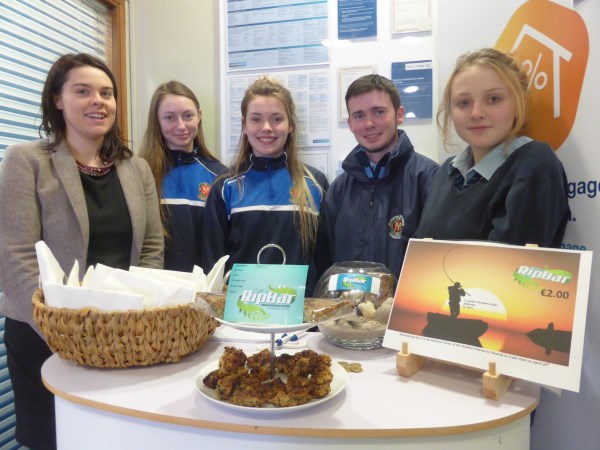 I met this group of business minded young people and their teacher in Bank of Ireland on Friday last. They are pupils of Transition Year in St. Joseph's in Ballybunion. They were in town with their Business teacher to promote their new product. .. A Rip Bar made from seaweed and kelp. They promised it would give me energy to keep going through the day. I don't know if that claim was 100% true but the bar was delicious.
<<<<<<<<<


Women in Media 2016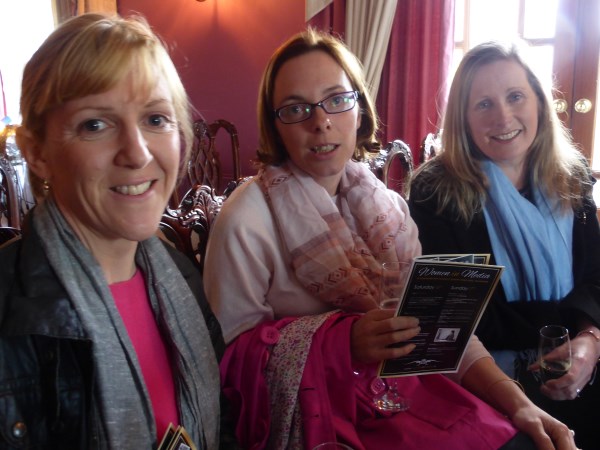 This woman in media set out for Kilcooley's in Ballybunion with three amigos to sample the wares and to learn much about the latest in media.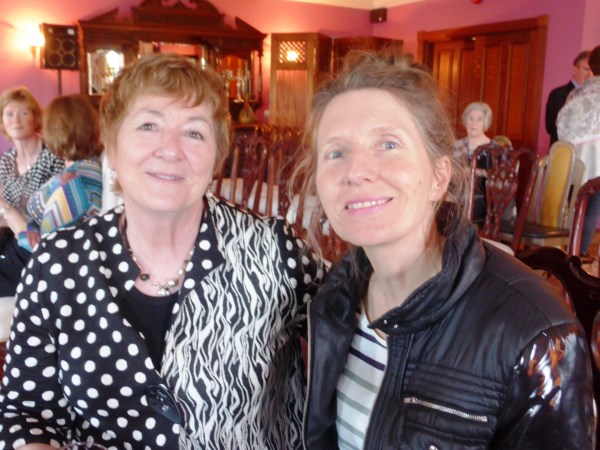 We met up with Elizabeth Dunne, chair of Writers' Week and Mary Fagan whose voice is familiar to Radio Kerry listeners to her weekly Horizons programme.
We were treated to a very interesting symposium on the role of new media in The 2016 general election.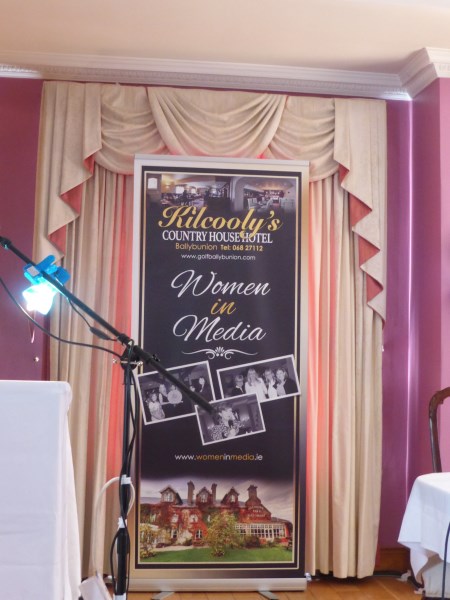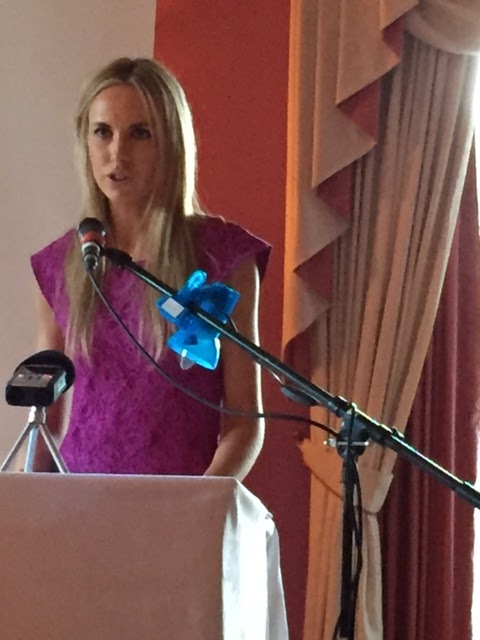 This young lady was the project manager of ALL of Rte's online coverage of the recent general election. She is frighteningly competent in the use and coordination of various social media apps and platforms in order to tell a story, and boys, oh boys, was she competent at bringing us the full story of GE2016.
Anyone who followed the election online will know that absolutely every twist and turn was brought to us, video profiles of candidates, vox pops from the man in the street in the various constituencies, graphs, charts and trends, live updates colour pieces, debates etc.etc.
Note down the name of this young lady. It is Patricia O'Callaghan. I predict a glittering future for her.
I must confess, I missed the performance of another young lady who everyone thought was brilliant on the night. She is Niamh Sweeney, Head of Public Policy on Facebook. If Patricia does not return one day as RTE Director General, Niamh will.
<<<<<<<


Hen Night Epiphany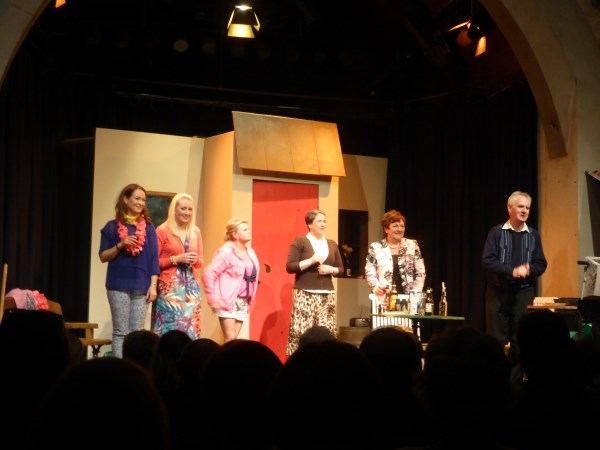 This group from Athea brought us a lively night of drama in St. John's on Saturday April16 2016.
<<<<<<<


Magic in store at Listowel Writers' Week 2016


Read this from the press release and put Weds June 1 to Sunday June 5 2016 in your diary.


"Joining us at this year's festival will be award-winning philosopher AC Grayling, novelists Joanne Harris, Louis de Bernieres, David Park, Lucy Caldwell, James Runcie and AL Kennedy. There will be readings from short story prizewinners, Danielle McLaughlin, William Wall, Anthony Glavin and Caitríona Lally. Also appearing are Pulitzer prize-winning poets Paul Muldoon and Gregory Pardlo, who will be travelling from New York to woo the Listowel audiences with their poetic vision. Other internationals attending are award-winning writers Jean Echenoz from France and Israel's Savyon Liebrecht.


An innovative addition this year will see IMPAC Winning Dutch writer (and gardener) Gerbrand Bakker take a small group of lucky people to one of Listowel's most beautiful spaces, the Garden of Europe, where he will talk about sense of place and the link between nature and writing.


Best-selling author Paula Byrne has just released a new book based on the life and times of Kick Kennedy, the forgotten sister of John F Kennedy – she will tell all on Friday 3rd June in Listowel and Richard Skinner who is directing our Novel Workshop on three mornings of the week will also be talking about his new book The Busby Babes with local award winning sports journalist Weeshie Fogarty."
Any information you need is at Listowel Writers' Week
If you are as excited as I am let them know. The conversation is started at #ListowelWW2016
<<<<<<<<<