A Blue Tit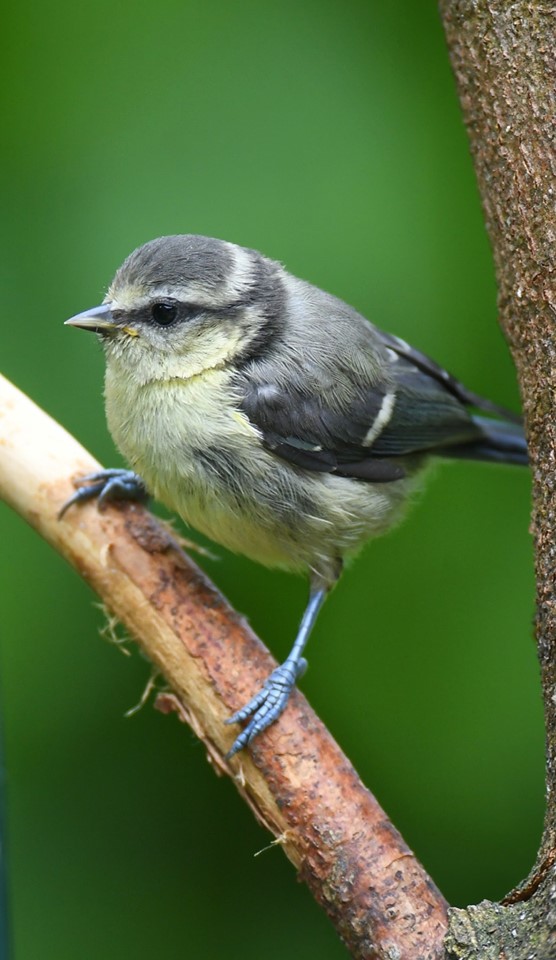 Photo: Chris Grayson
<<<<<<<<<
Schools Folklore Collection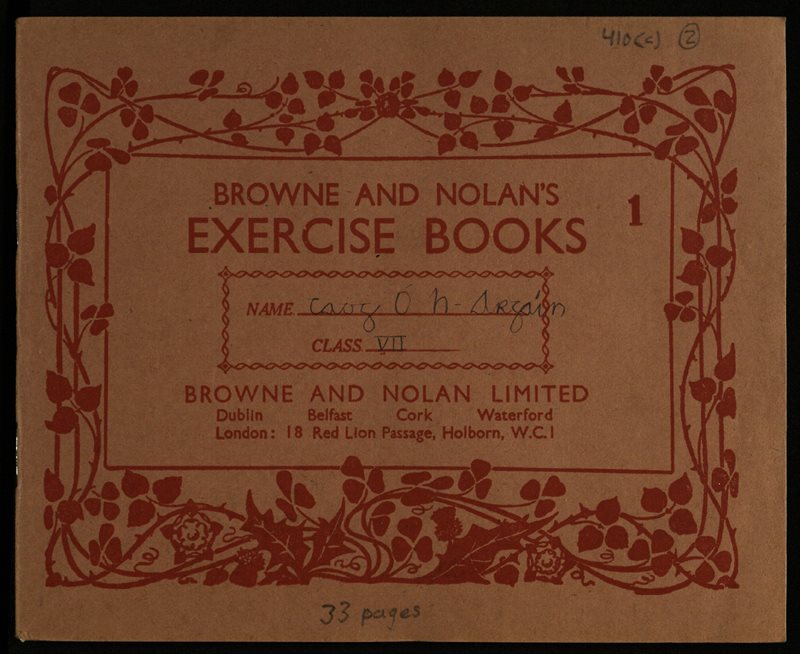 Many of the contributions to the schools' Folklore collection were written in this type of copy book. This one comes from Derrindaffe.
Someone told me recently that one of the great pities of this project was that often it was the pupils with the best penmanship whose stories were submitted. Oftentimes, better more authentic voices could come through in the work of the "weaker" students. Teachers weren't to know that the day would come when the copy books would be digitised and handwriting would matter little.
<<<<<<<
Sewing, A forgotten Skill
Once upon a time a lady would count hand sewing among her accomplishments. Garments were made by hand and repaired often until they eventually wore out.
The arrival of the sewing machine had a revolutionary effect on women. The job of sewing became so much easier that now a garment could be sewn in jig time, freeing women for other jobs around the house.
On Facebook I found the following
"Powder and lipstick" for sewing !!!!!
Of course sewing wasn't done just by the women. The Tailor was a valued tradesman.
The following is the schools' folklore collection;
In Ireland, some years ago, tailors went from house to house making suits. They sewed everything by hand as there were no machines to be had.
The tailors use a big and also a small scissors, a bottomless thimble, an iron, a table, measuring tape, chalk, bodkin and needles and thread.
My grandmother, down in Killorglin, Co. Kerry always made flax shirts and sheets and they lasted for years.
Hardly anybody makes shirts nowadays. They are all bought readymade. Socks and stockings are also bought readymade as they take too much time to knit.
In Kerry some years ago instead of shawls, cloaks were worn by the women. They were terribly heavy and expensive. My grandmother had one for years and it was lined with black satin. The cloaks are sometimes mistaken for nuns cloaks.A man said one time when he passed through our district that his arms were almost broken from saluting the "nuns" and great was his surprise when he found those he saluted were ordinary women.
This contribution came from a Dublin lady with roots in Kerry.
<<<<<<<


Listowel Food Fair 2019


These are some of the stands at the Food Fair Fair in The Listowel Arms on Sunday November 10 2019.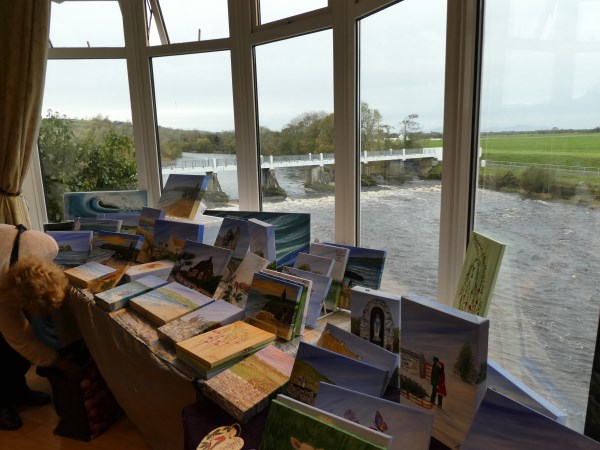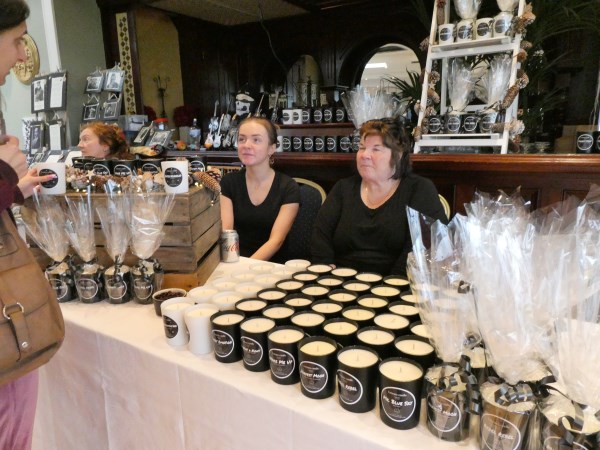 These Ballybunion stall holders were keeping each other company during a lull in what was a very busy day for all the exhibitors.
My friend, Eileen makes some lovely clay earrings, tree ornaments, cake toppers and unique commemorative pictures and much more. Every item is unique and tailored to the individual.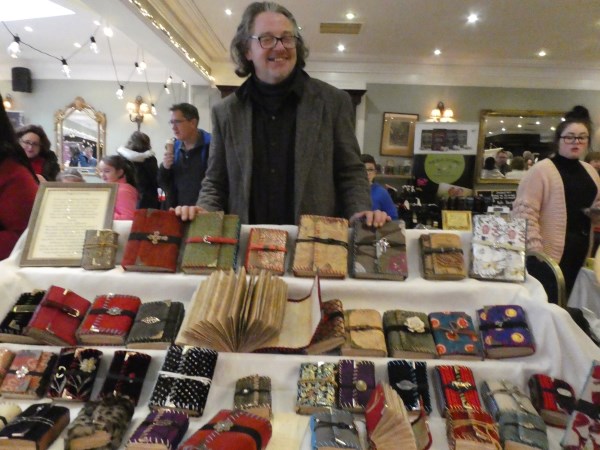 I'm a bit of a sucker for a nice notebook and cheese were the nicest ever, all made from recycled materials and uniquely colourful and quirky. Every journal was covered in a recycled material with its own story.


<<<<<<<


Christmas 2019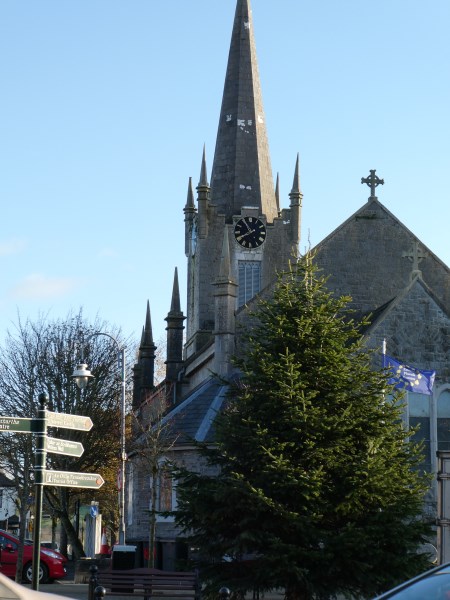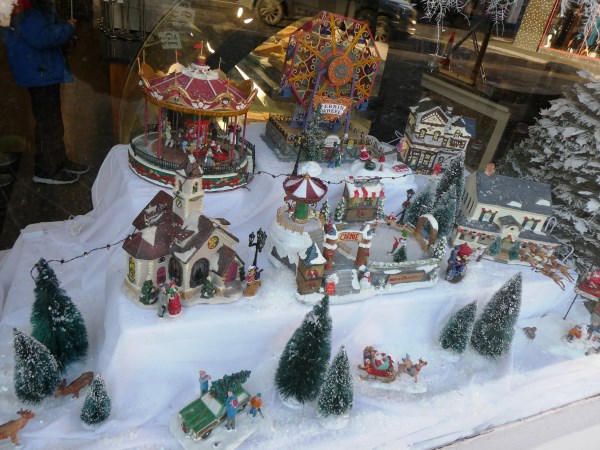 The tree is up and the first windows decorated.
Yes, it is only November 18th.