Strickeen Mountain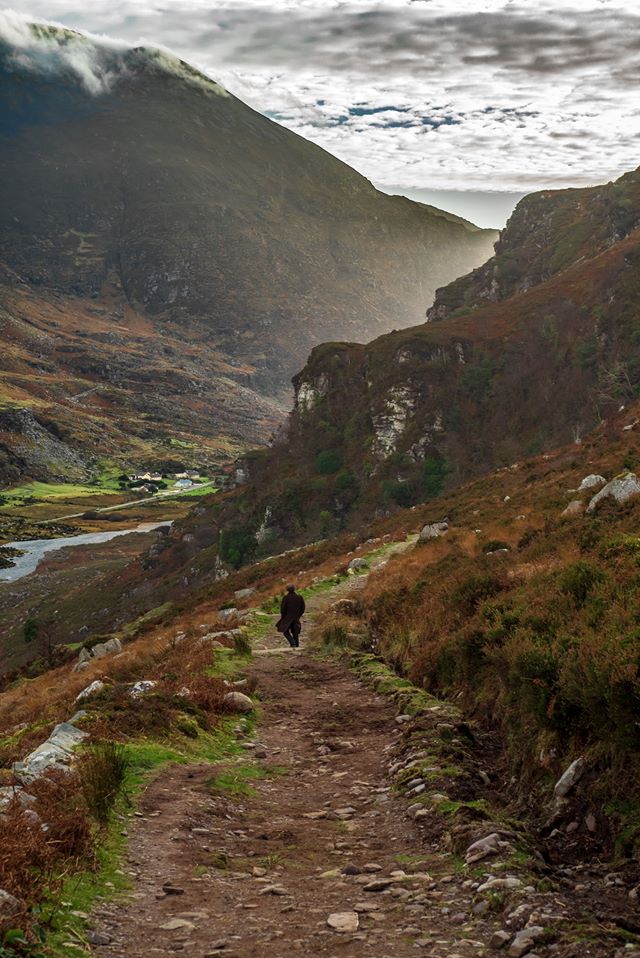 Sandra Johnson shared this fab. photo to This is Kerry
<<<<<<
Kerryman Building 2020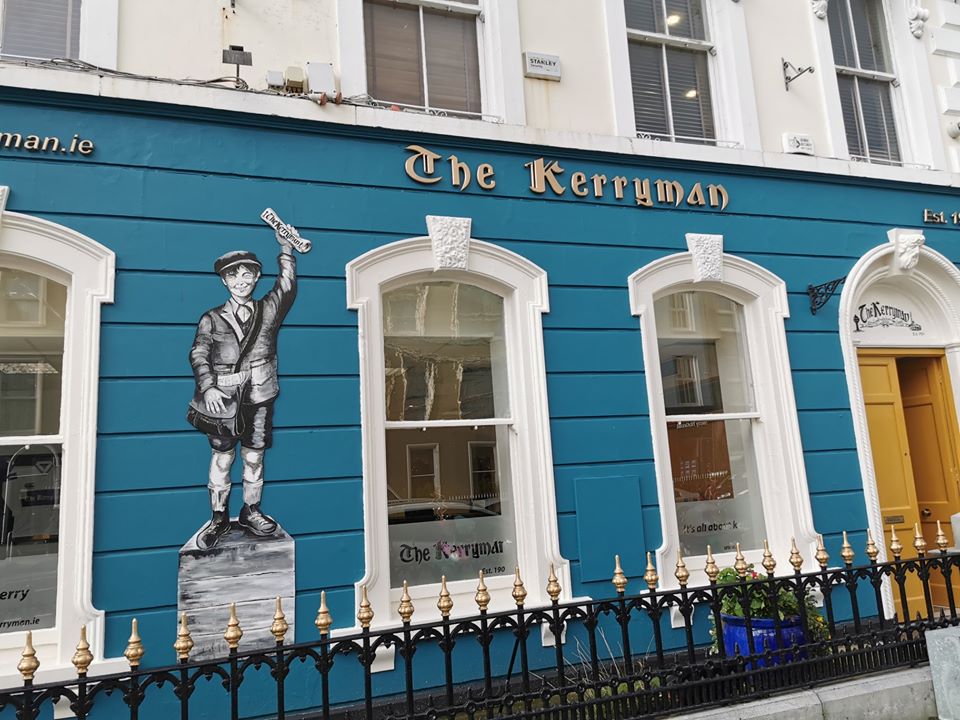 The Kerryman with Mike O'Donnell's great paperboy mural
<<<<<<<<<
Listowel Marching Band 1987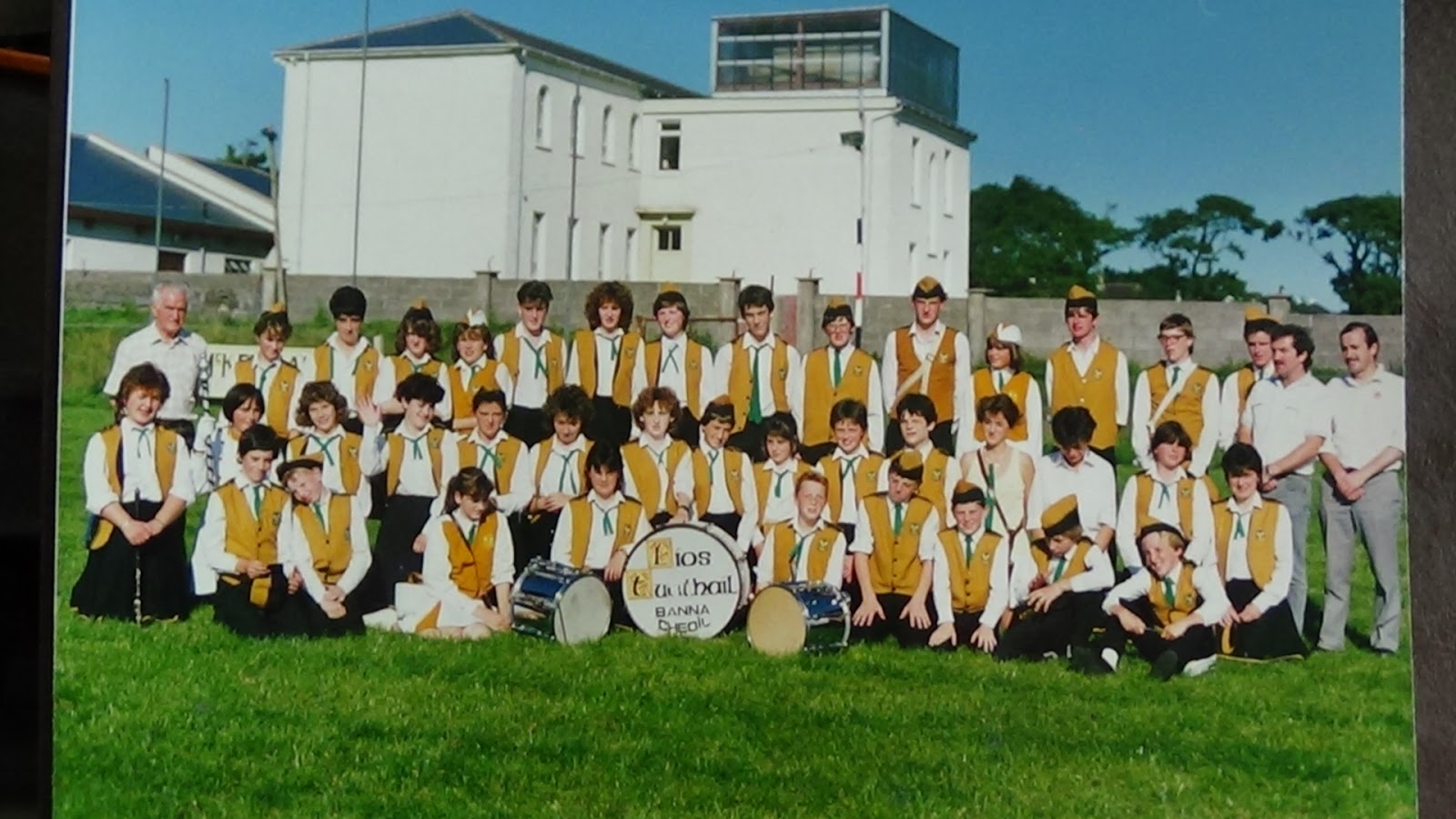 Photo: Charlie Nolan
<<<<<<<<<
A Family Hero
From the Dúchas Folklore collection
Martin Leahy's Story
A great man
My Uncle who lives with me says the strongest man he ever knew was Sean Byrne. He says although he was very strong he was as quiet as a child.
There was a policeman in Abbeyfeale and he said that he himself was a good man and that he was stronger than any other policeman in the barrack. It happened one day that Seánwas in Abbeyfeale and that he was drunk, this policeman saw him and to show off his strength went up to arrest Seán. When he came up to Sean he said "You are drunk."
"I am" said Sean.
"You are" said the policeman "and I must arrest you."
Sean went along quietly with him for some time and when he saw his opportunity he threw the policeman into a pool of water that was near at hand. Sean went home and policeman went into the barrack and he was never boasting after that.
I heard about that there was a son of his at Latchfords in Listowel and that he too was a very strong man.

Martin Leahy st.v
Dromore, 27 . 6 . 1938
Information from my uncle,
Edmond Leahy, Bromore, Ballybunion.
He got it from his grandfather.