Portmarnock Swimmers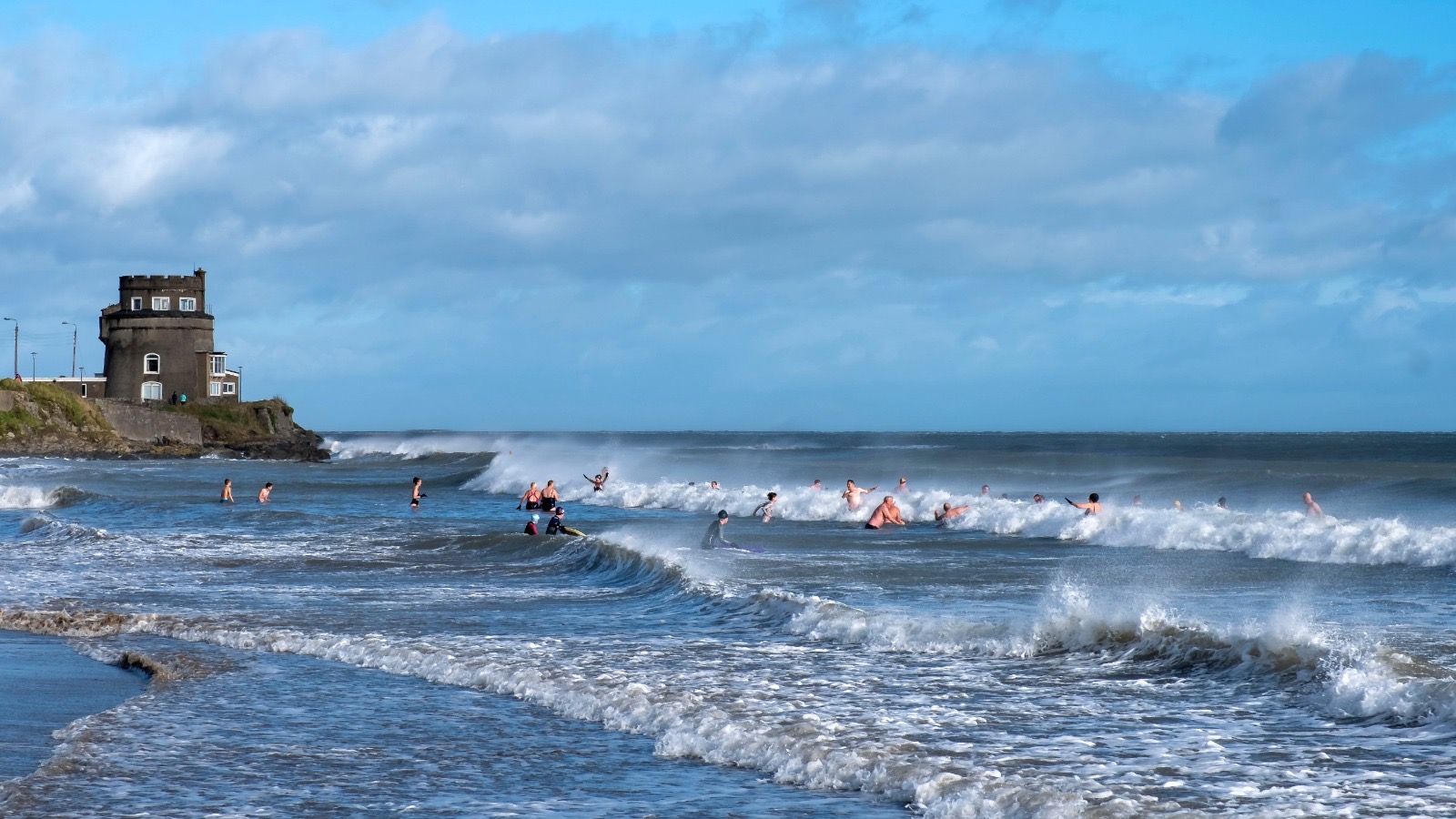 Photo; Eamon OMurchú
<<<<<<<<
Memories of the First Sive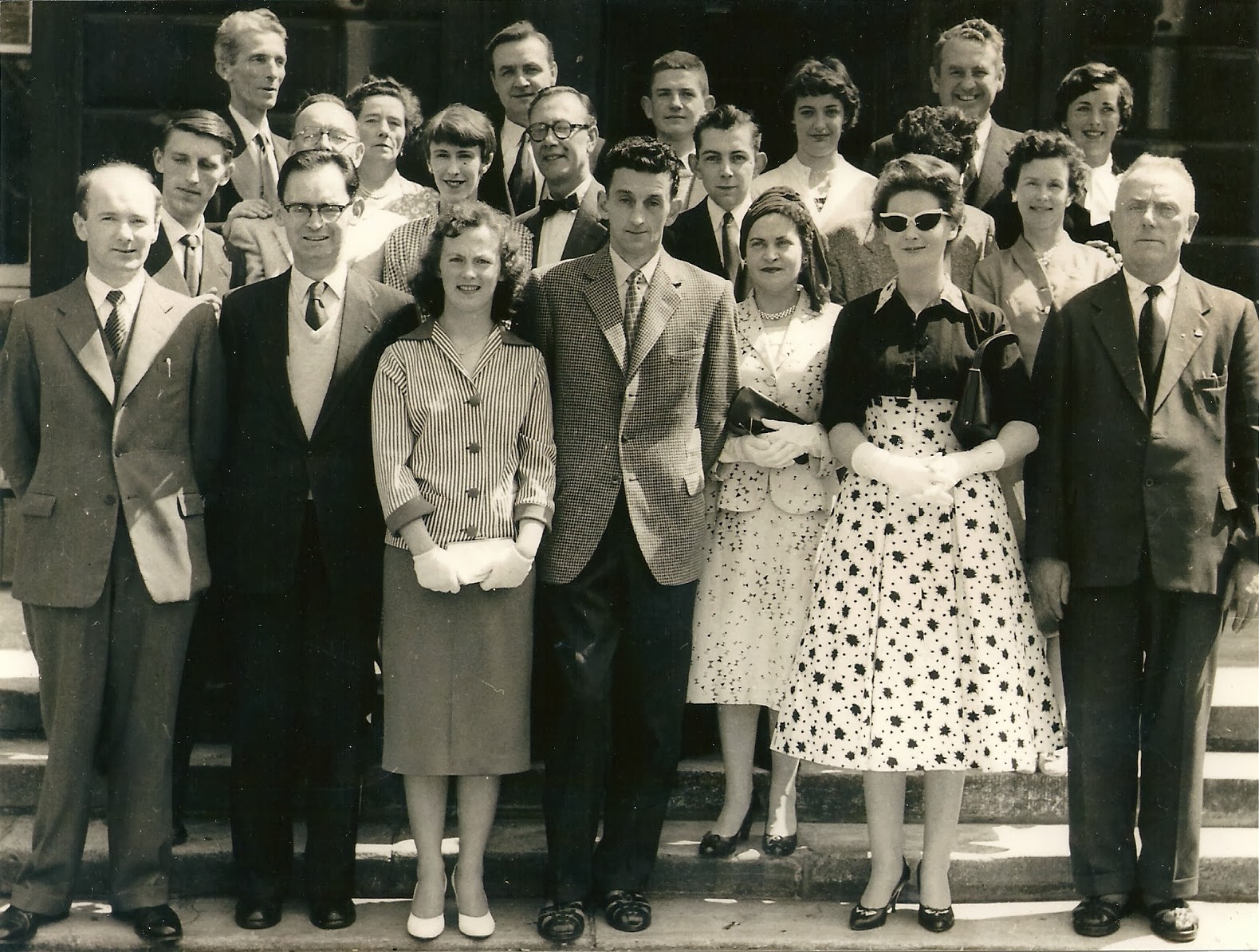 Listowel Drama Group in a photo taken outside Dáil Eireann where they were guests of local T.D. Dan Moloney, shortly after they had won the All Ireland Esso trophy in 1959.
Margaret Dillon who gave us this photo played Sive. She is standing beside John B. in the photo. Nora Relihan is the lady in sunglasses.
Here are all the names again as provided by Kay Caball:
Front Row From Left:
Jeffrey O'Connnor (Cahirciveen, Sheila Keane's Husband)
Brendan Carroll ( Carroll's, 59 William St)
Margaret Dillon
John B. Keane
Cecile Cotter ( Bridge Road)
Nora Relihan
Dan Moloney T.D., (grandfather of Cllr.Jimmy Moloney)
Second Row Left to Right
John Cahill, (Main St.,)
Hilary Neilsen, (Bridge Road)
Siobhan Cahill (Main St.)
Bill Kearney (Lr. William St. – where Shebeen is now)
Harry Geraghty (Bank of Ireland or maybe National Bank?)
Eamon Keane
Mrs. Peggie Walsh ( The Square)
Back Row, Left to Right
John Flaherty (Charles St)
Margaret Moloney (Gurtinard, grandmother Jimmy Moloney)
Kevin Donovan (Upper William St)
Seamus Ryle (Nora Relihan's brother)
Ina Leahy (Leahys, Market St)
Dr. Johnny Walsh
Peg Schuster (John B's sister)
Sive is a hard hitting nuanced tragedy about country life in Ireland in the early part of the twentieth century. The character of Mena, one of the play's villains, is a masterpiece. Forced by poverty to marry a man she does not love and forced by circumstances to share her home with a wicked taunting old hag of a mother-in-law and a child whose presence is a constant reminder to her of her own childless state, she is a deeply unhappy character.
I believe that she saw marriage to the repulsive but wealthy Seán Dota as an opportunity for Sive to have a comfortable home and luxury for the rest of her life. Mena herself would have jumped at such a chance in her day. She is the product of an age when marriage was a contract about money and status and love was a bonus. Sive has grown up with a different value system and sees love and marriage as intrinsically linked.
The singing tinkers, who alternatively bless and curse the Glavin house, are a remnant of the wandering poets who lost their patrons with The Flight of the Earls and were then forced to live by their wits. They add a sinister dimension to the plot.
The theme of the play is a common one in drama e.g. Romeo and Juliet and West Side Story but in Sive John B. held a mirror up to Irish society at the time. The people of rural Ireland saw characters they recognised from real life.
In many cases they saw themselves. They didn't like what they saw.
<<<<<<<
An email from a U.S. Blog Follower
Dear Mary,
I was prompted to write to you after reading Karen Kennelly Fogarty's comment from Melbourne, Australia. First, I would like to thank Billy Keane for encouraging you to continue. You can't imagine how many readers world wide you have and I'm sure they all look forward to the Listowel Connection.
Recently you published in the Listowel Connection the death notice from Con Dee. Wow, was I surprised? That's the first time I heard his name in 70 years.
My mother Mary Bridget Long (RIP) O'Carroll was from Guhard. She told us that Con Dee was hiding from the Black and Tans so he went to their farm. He was hiding in a ditch and their poor dog went and laid beside him. They had to shoot the poor dog for fear he would give Con Dee away.
Thanks so much for the Listowel Connection.
John O'Carroll
Pittsburgh, PA
USA
<<<<<<<
Upper Church Street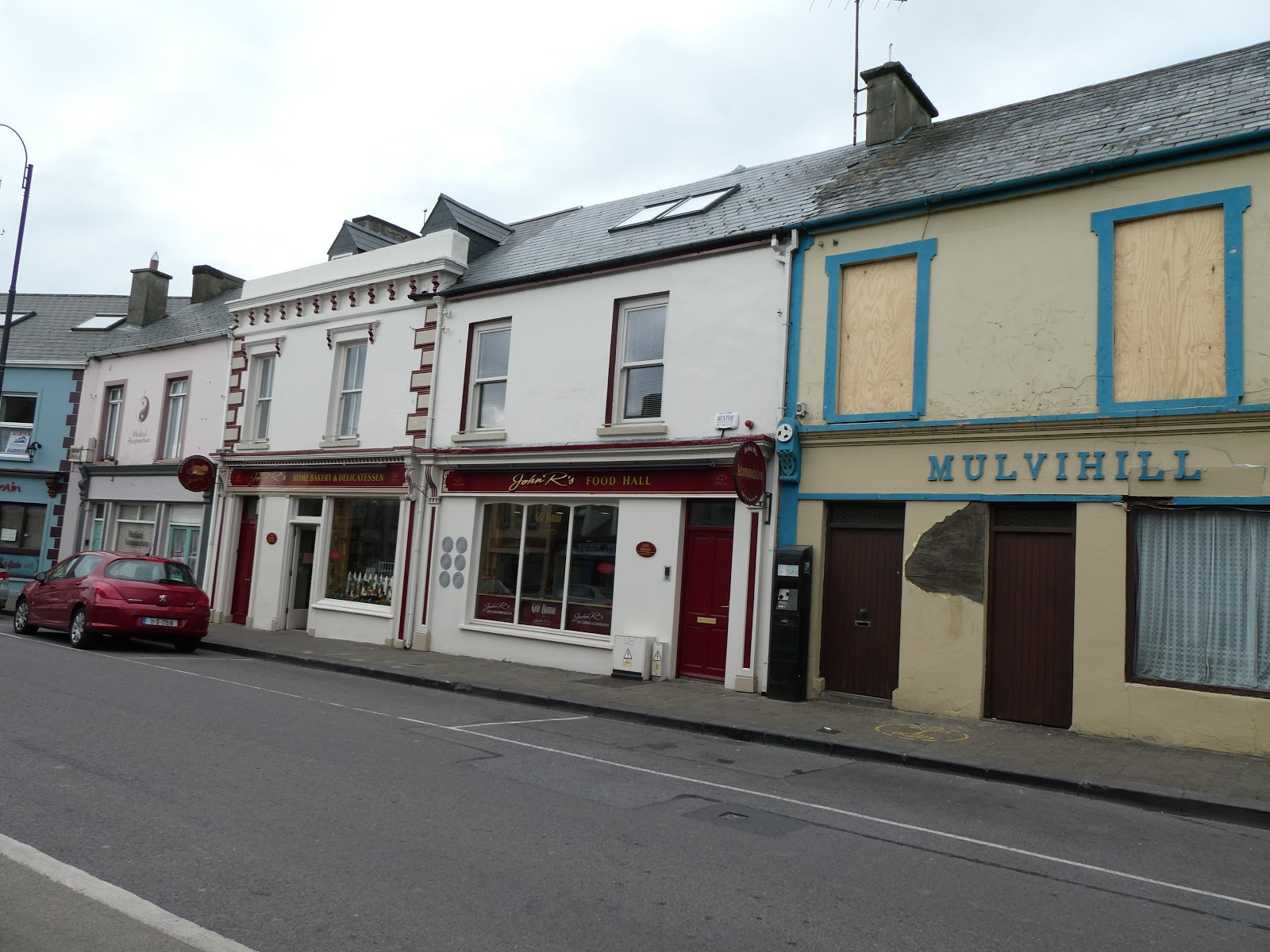 Upper Church Street, Listowel in October 2020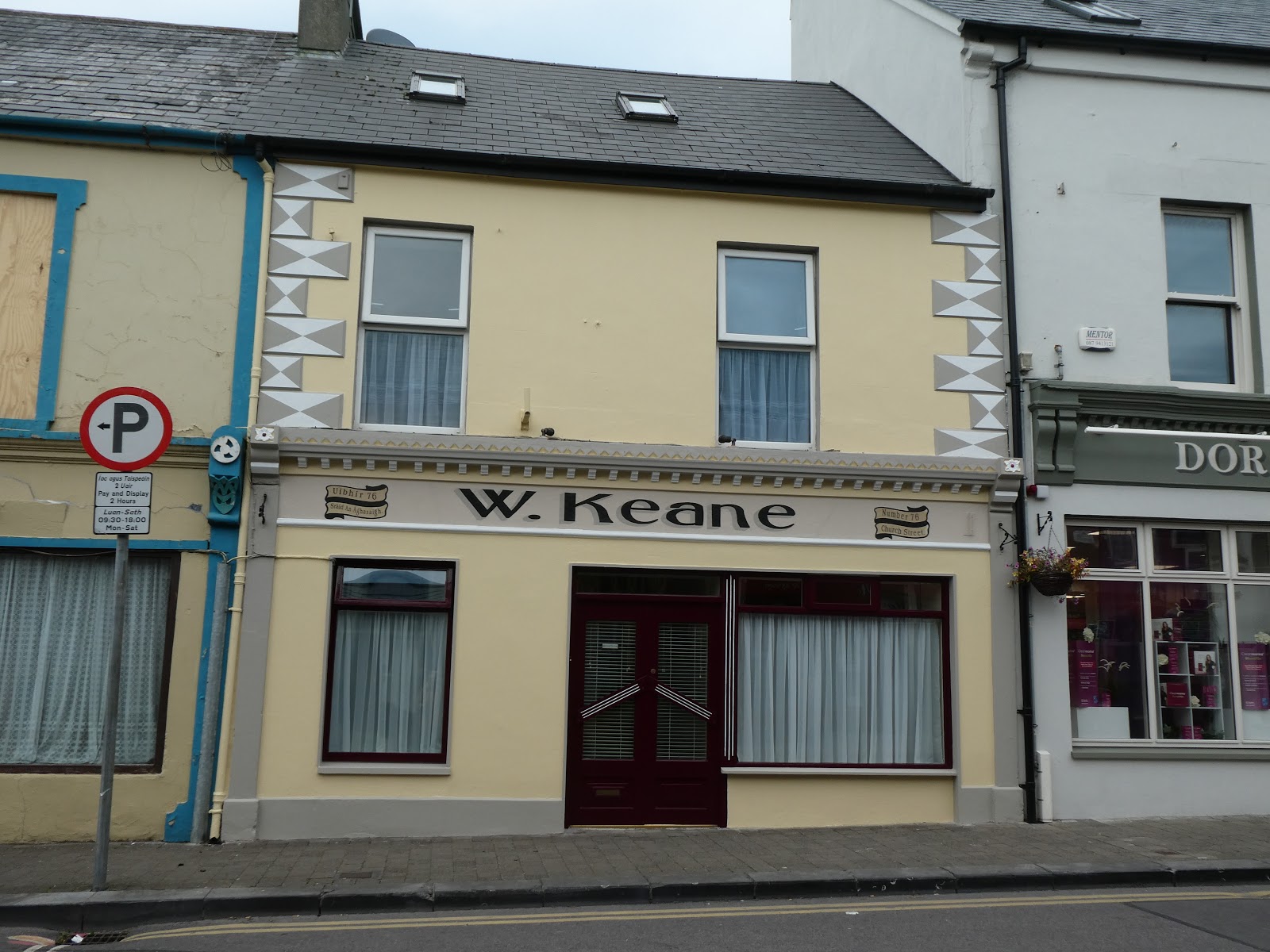 The traditional Keane Killeen shop front has been beautifully repainted.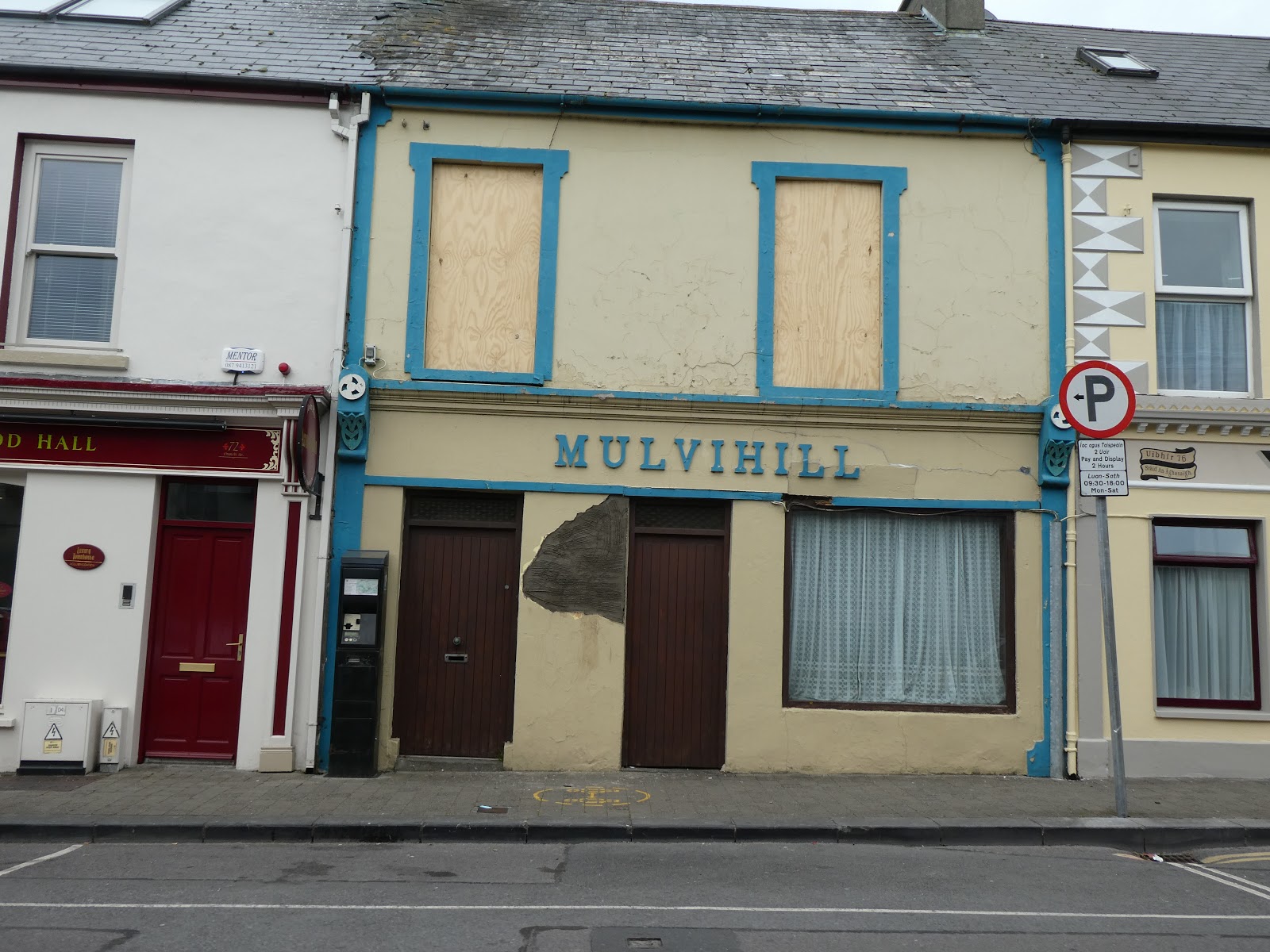 Work has begun on this house next door. I felt a bit sad to see the upper windows boarded up. Gone forever is this touching image.