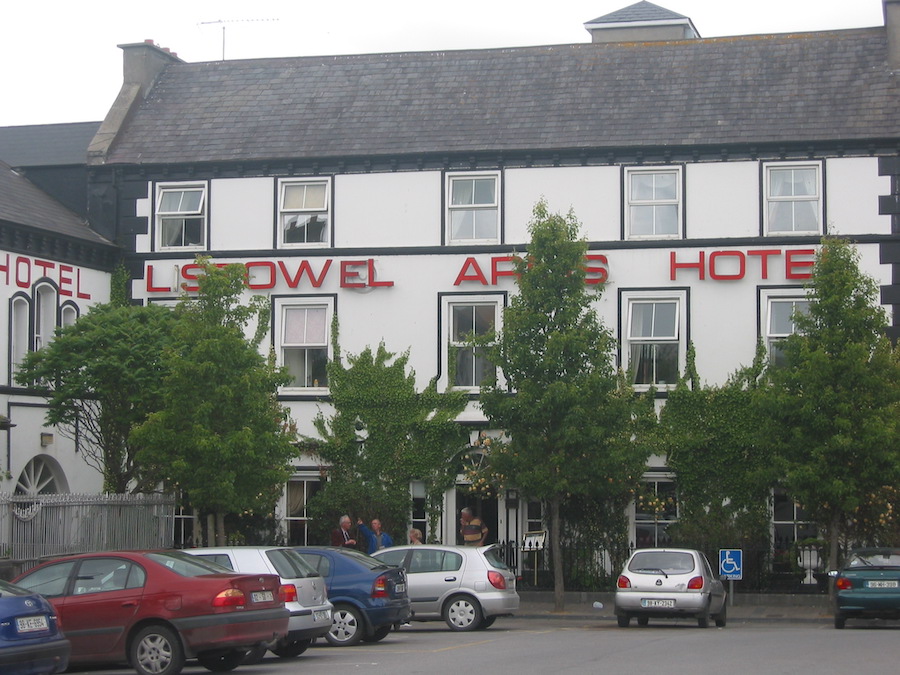 <<<<<<<<<<<<
Sive in John B.'s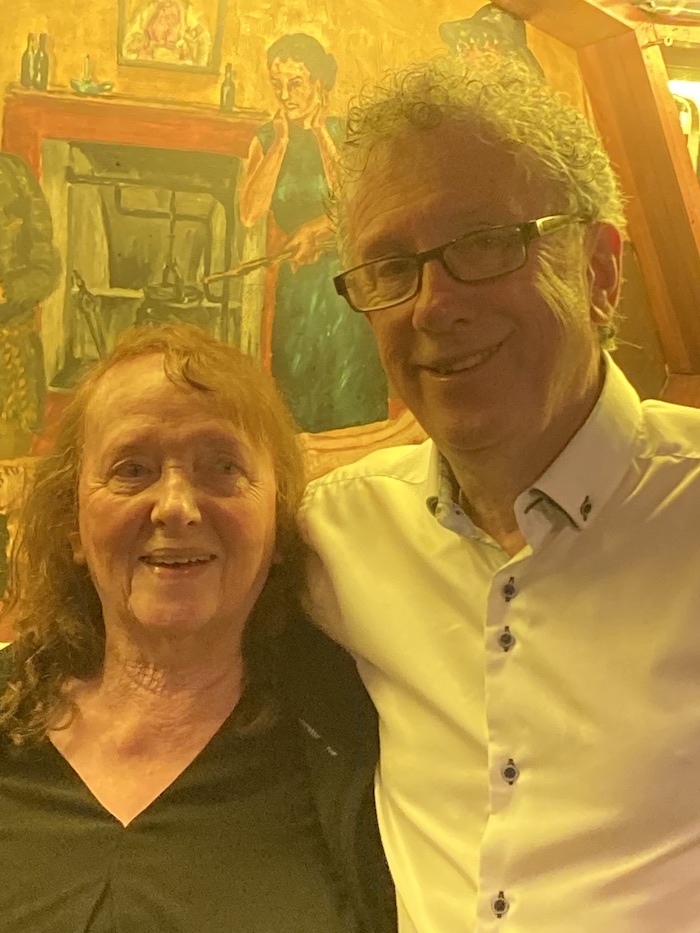 This is artist Moira Keane and publican Billy Keane. I took the photo in John B.'s on Aug 25 2022 when Moira came from her home in Galway to sign the mural she had painted when she was a young art teacher in town.
Billy put on a great show for her.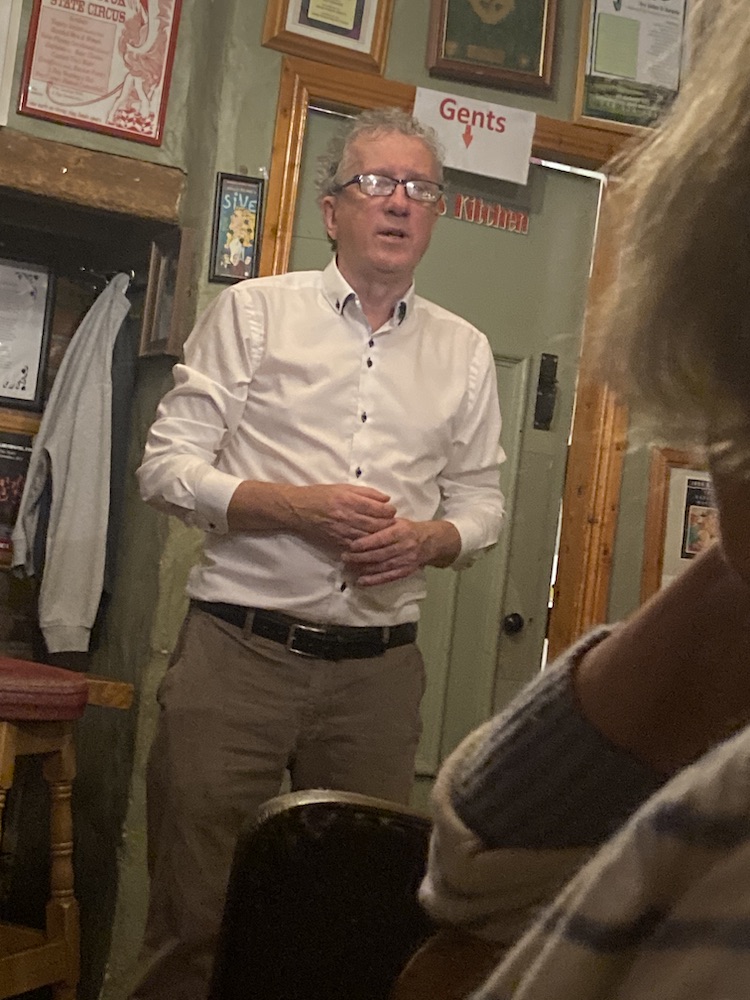 We started with Micky MacConnell.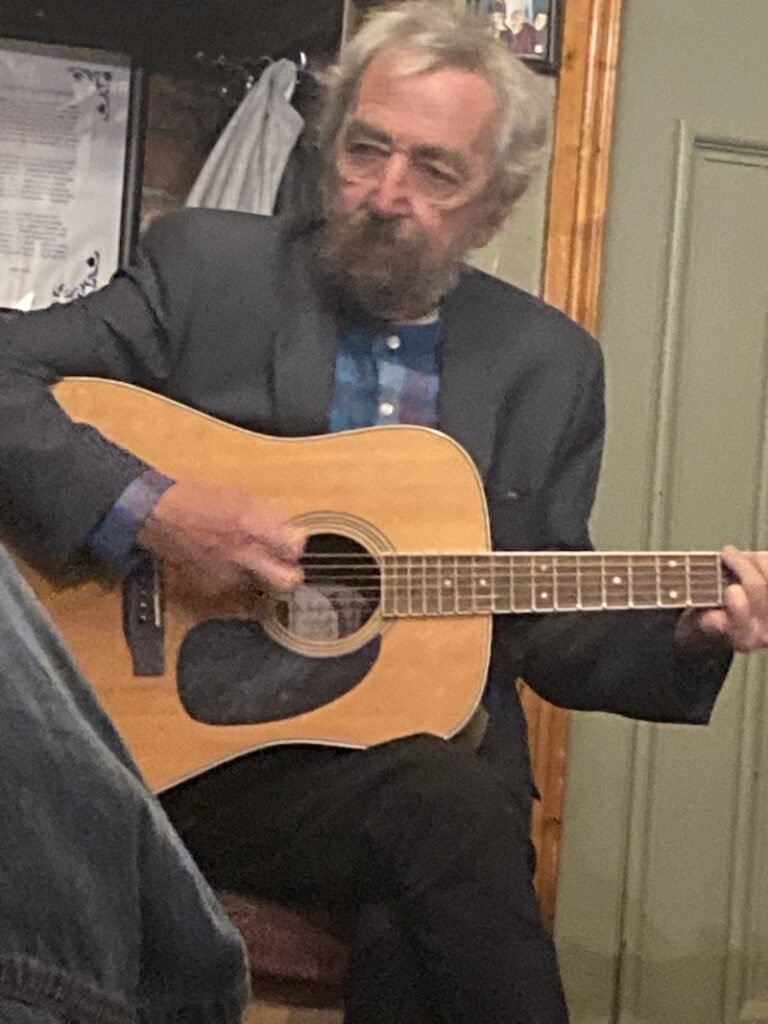 He sang a Galway song especially for Moira. We were back with Mickey and his first love "busking in Eyre Square" having arrived in his old car, Flattery, which got him everywhere.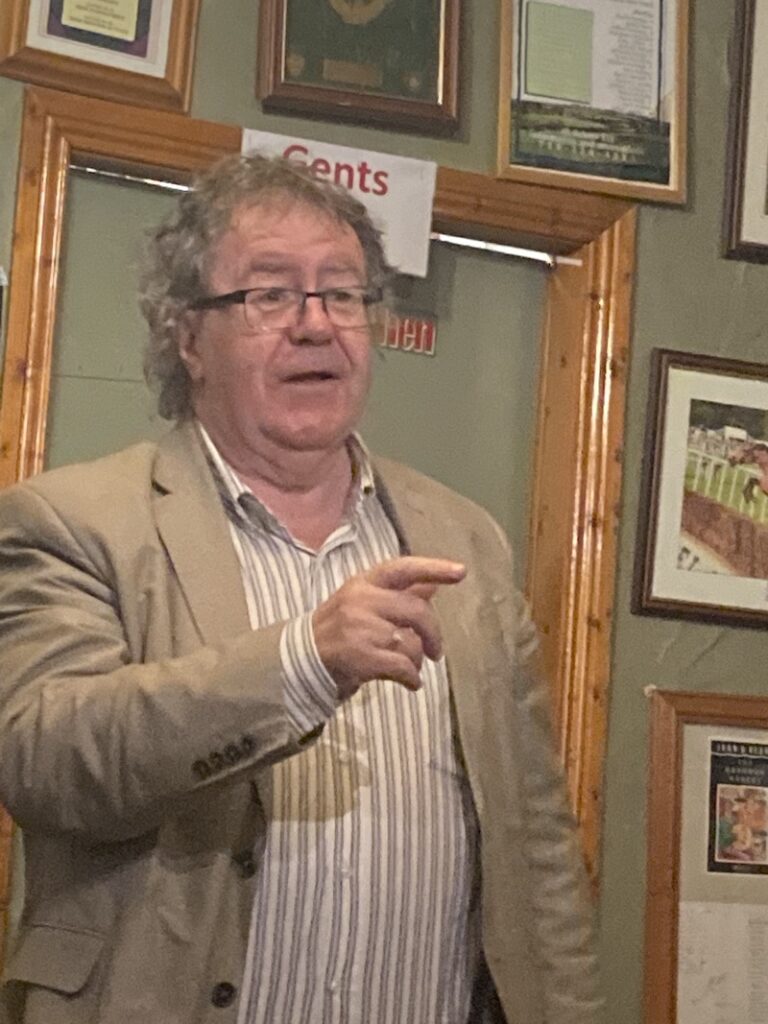 Then, Gabriel Fitzmaurice, another John B. regular, read a poem or two for us.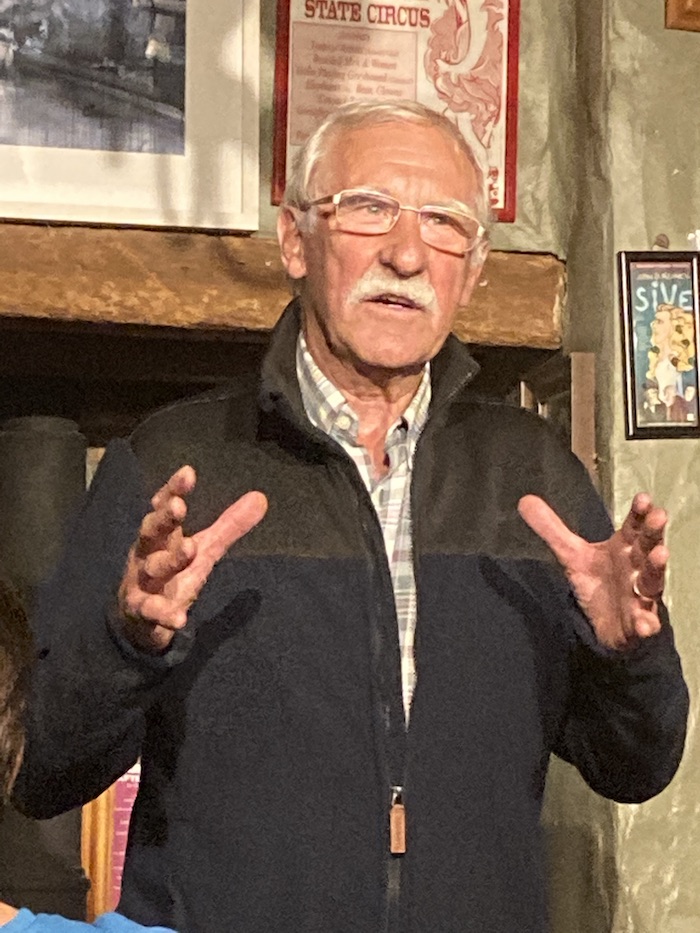 In honour of the occasion, the Lartigue Little Theatre Group were staging a special performance of the closing scene in Sive. Denis Mahoney explained to us that it was difficult to adapt it for this small intimate venue, but the cast had pulled out all the stops for this special night.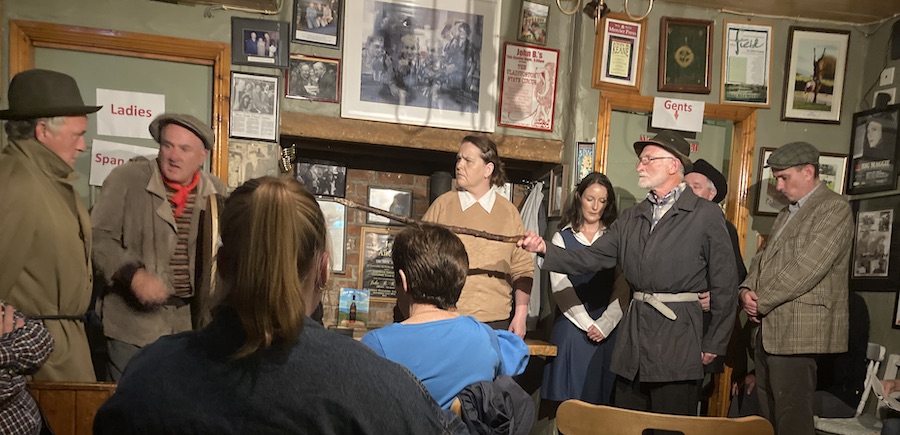 There is something special about seeing the play performed in the house where it was written.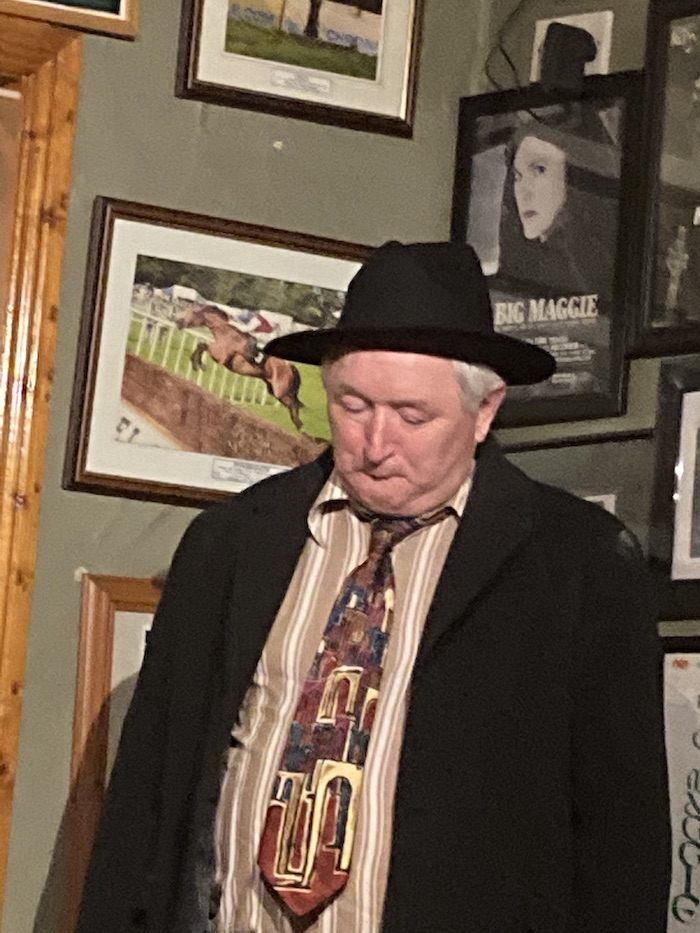 Con Kirby was excellent in the role of the "withered old lurgadawn of a man", the lecherous Seán Dota.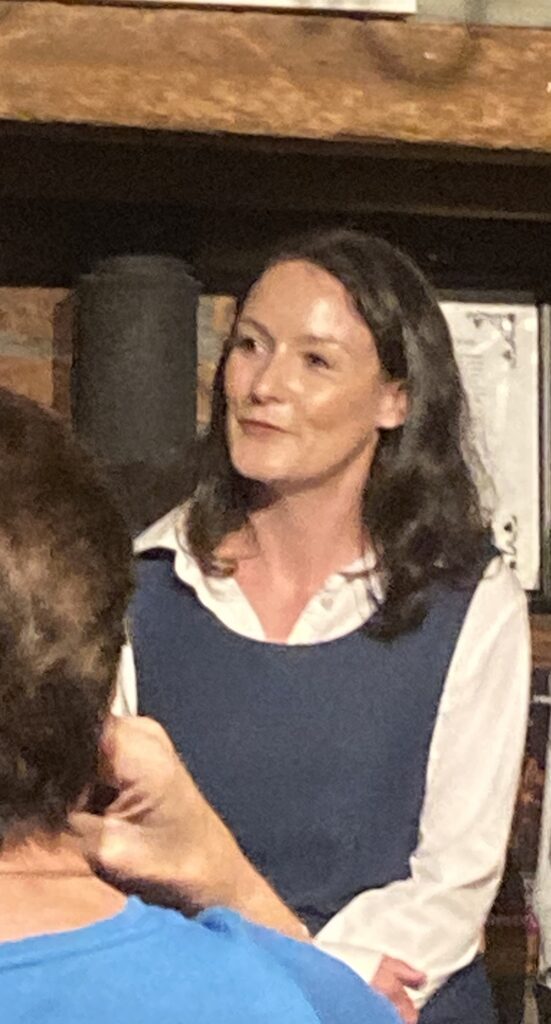 Katie Lucey was "the sweet flower of the canavaun" as Sive.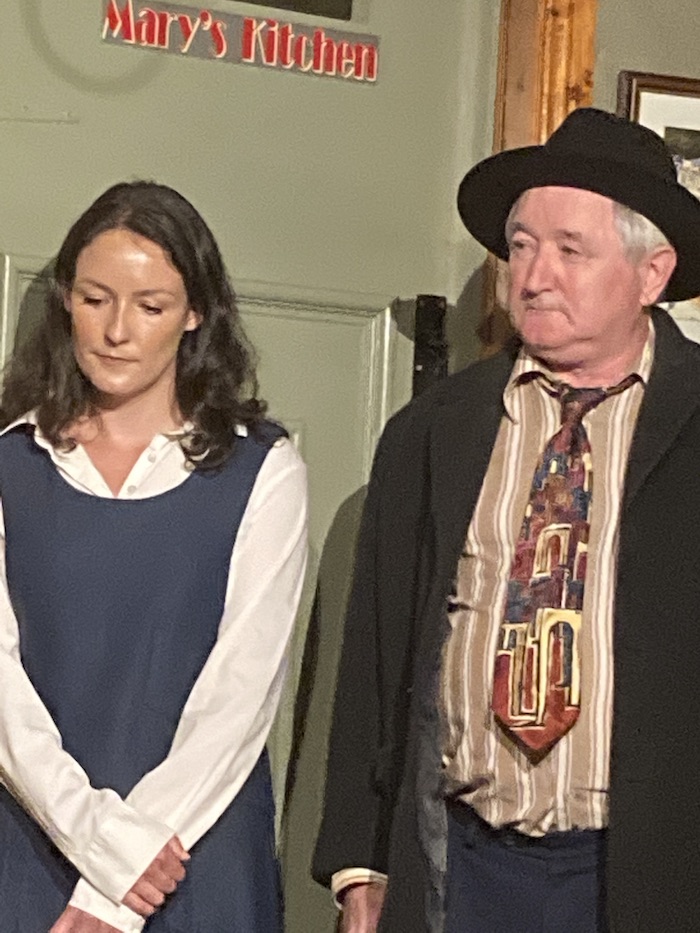 That match was never going to work.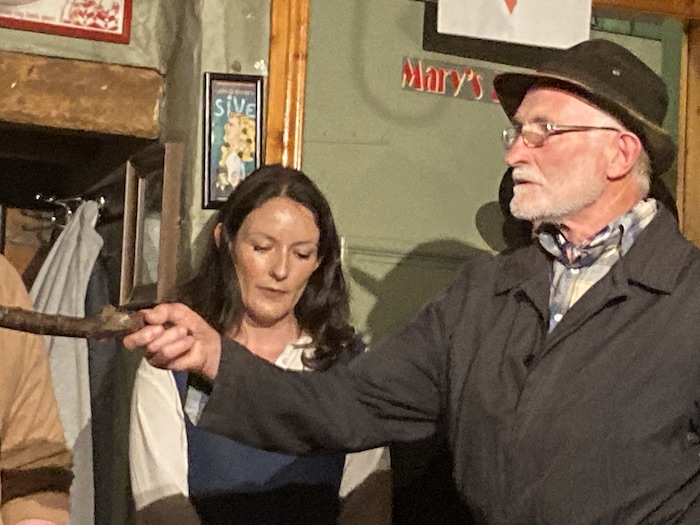 Pats Bacach (Mike Moriarty) put the heart crossways in us as he summoned Carthalawn (Brendan Kennelly) to curse Tomsásheen Seán Rua who had made the match.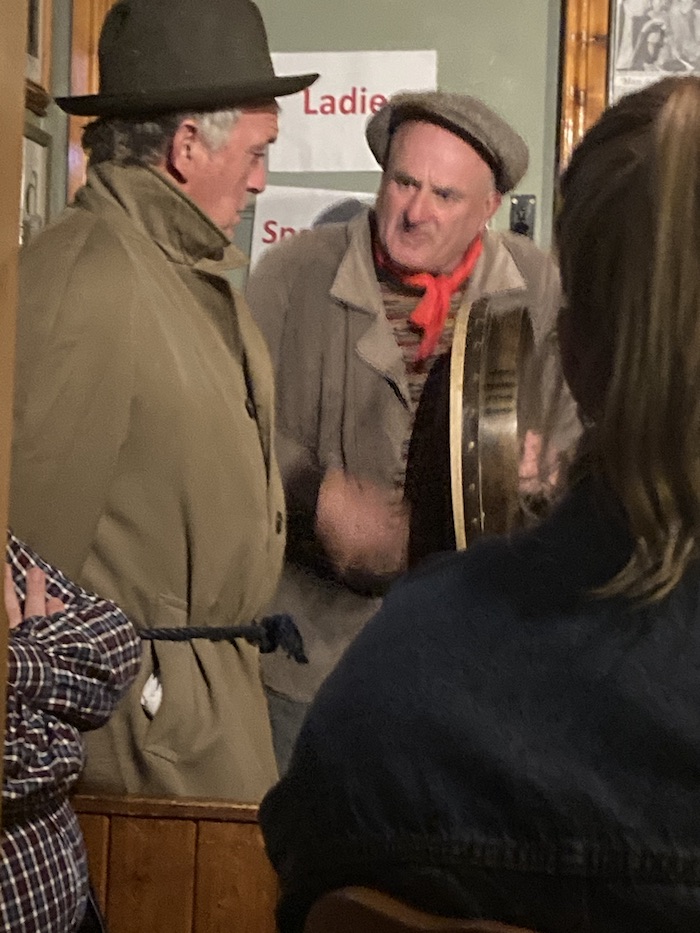 When Liam Scuab enters carrying the body of Sive, everyone is chastened.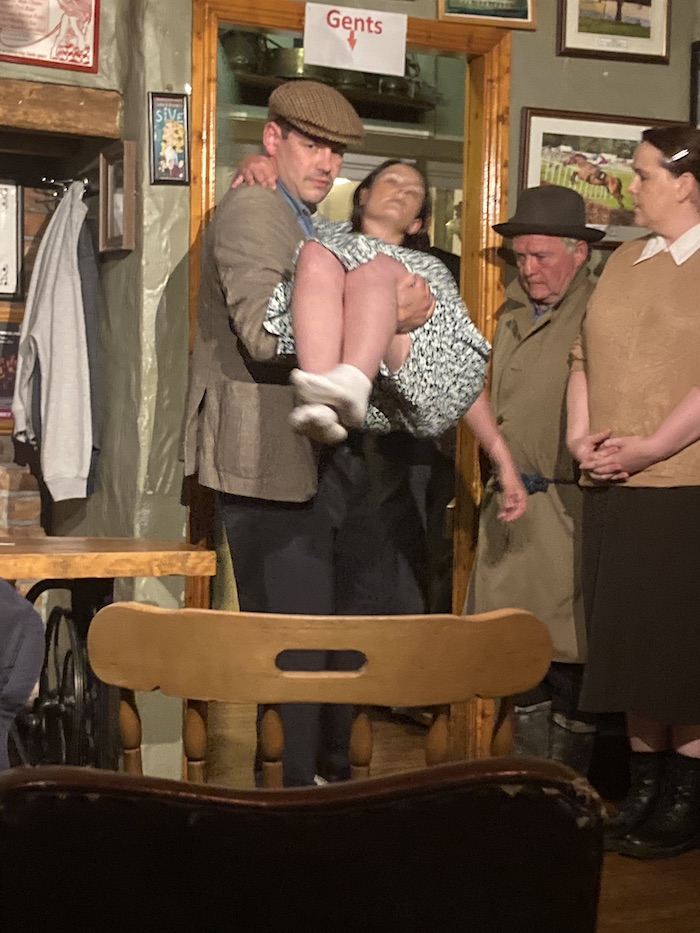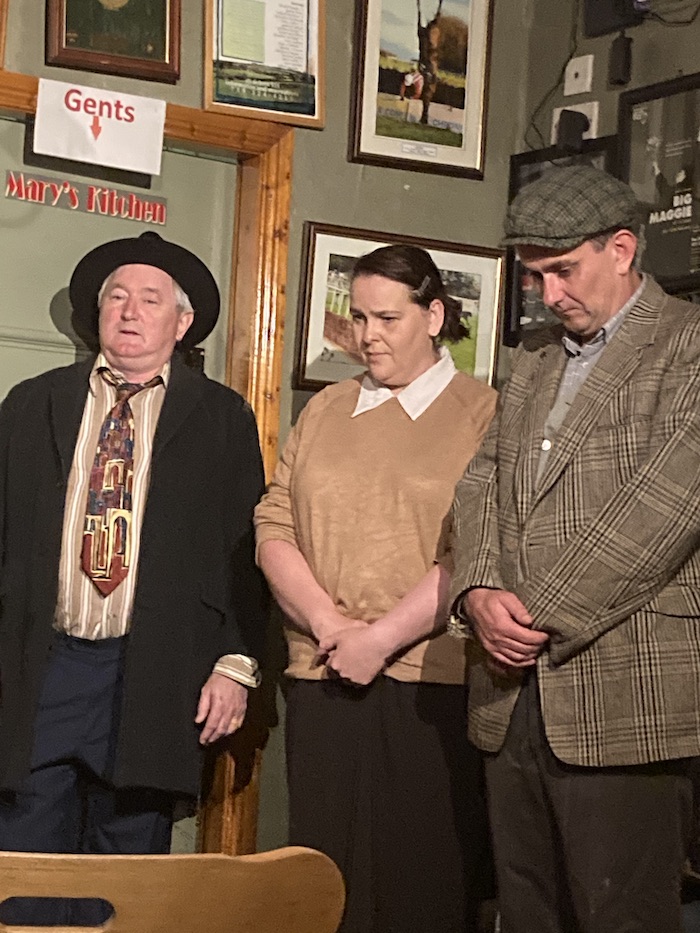 Those who should have cared for Sive have let their own unhappy situations lead them for a mad moment into believing that this match was the right thing to do.
Sive is a marvellous play. I grew up in an Ireland that had only recently come out of that awful era. I feel sympathy for every one of those characters.
<<<<<<<<<<<
Heatwave a hundred years ago
<<<<<<<<<<<<<<