Brandon Creek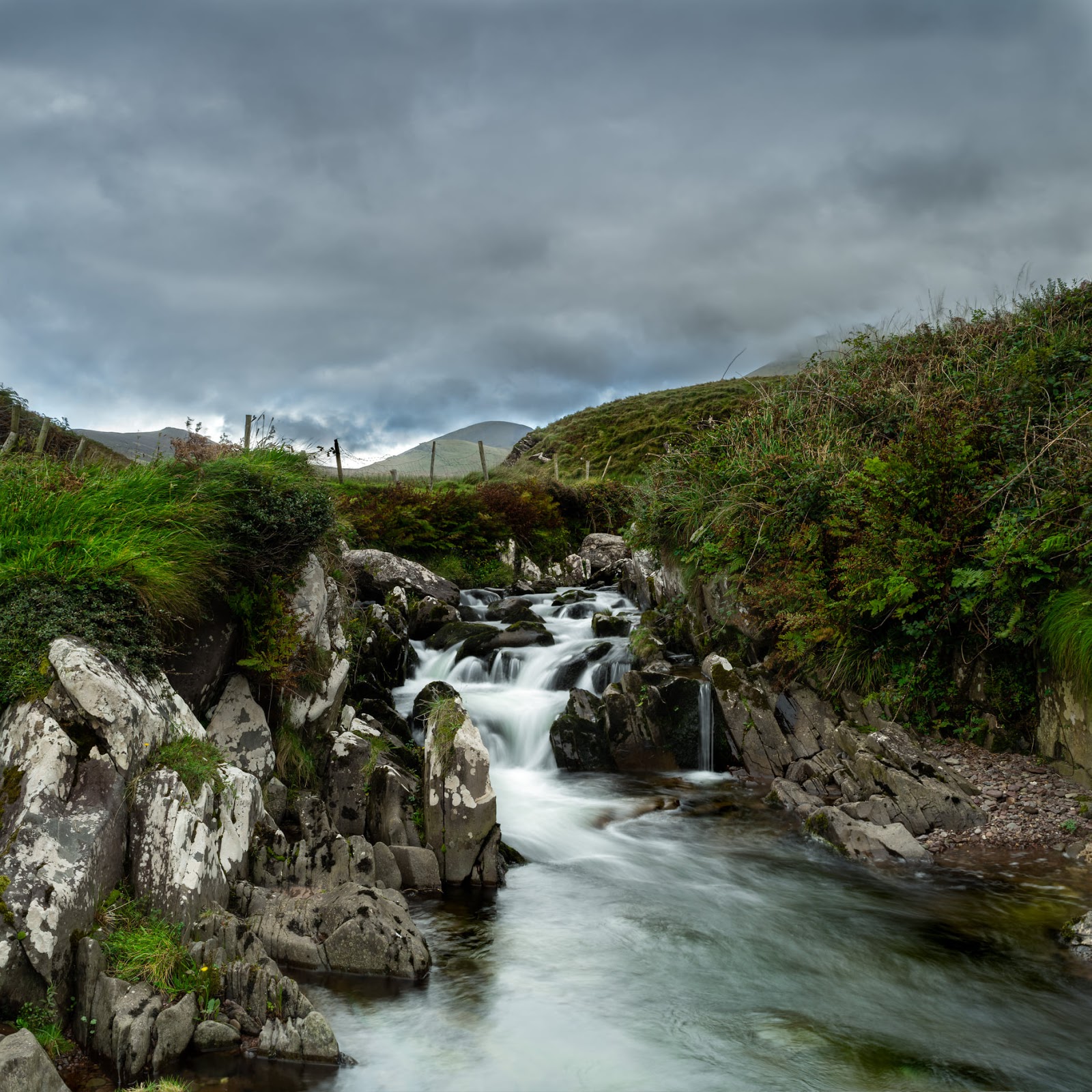 Mallow Camera Club, Grade 2 Second Place. Jason Mc Aree.
<<<<<<<<
Remembering a Mother
Last Sunday was Mothering Sunday. Poet, John McGrath, posted this lovely tribute.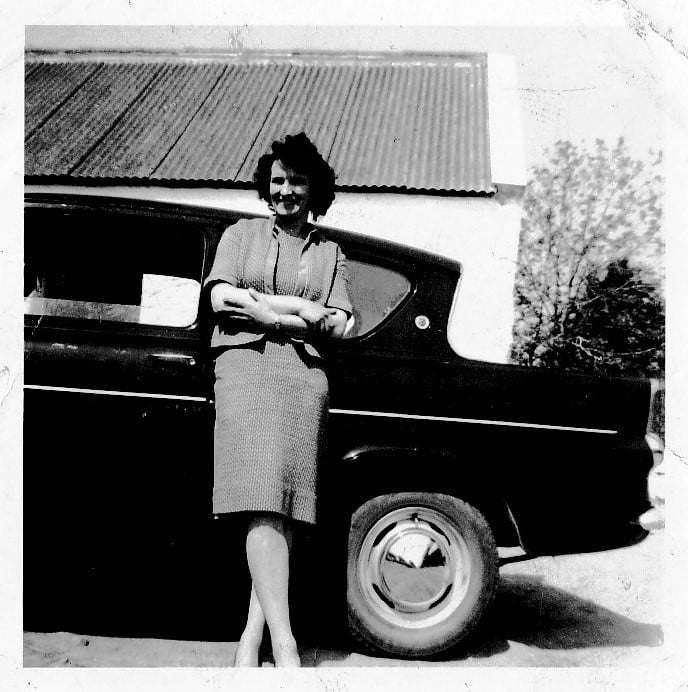 Driver
A faded photograph hangs on the wall,
My mother beaming proud as any peacock
By a gleaming new Ford Anglia.
When times were tough, and love was not enough
Her trips to Cobh and Shannon kept us fed.
My father wouldn't eat 'til she got home.
She'd learned to drive a milk float in the war.
Her eyes still danced and sparkled at the telling,
How the farm boys whistled, and policemen smiled.
An extra pint for Irish girls abandoned,
Tied to their children when their men went home
Reluctant for a fight that wasn't theirs.
Once a year she took us to the seaside
Boot piled high with sandwiches and cake.
Hot water from a woman near the coast.
Her car sits silent in the shed now,
Dust-covered, cobweb-shrouded.
A blanket on the bonnet to keep out the cold.
<<<<<<<<<<<<<<
Celebrating St. Patrick's Day
Some old photos from our national holiday in Listowel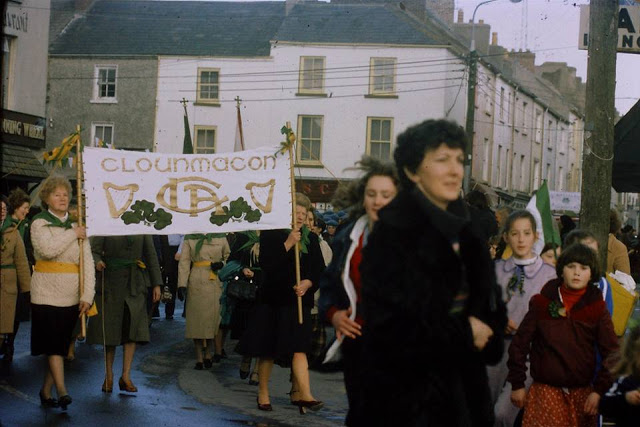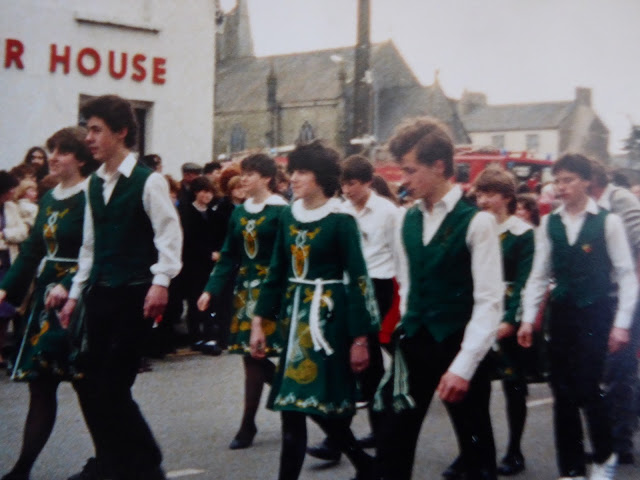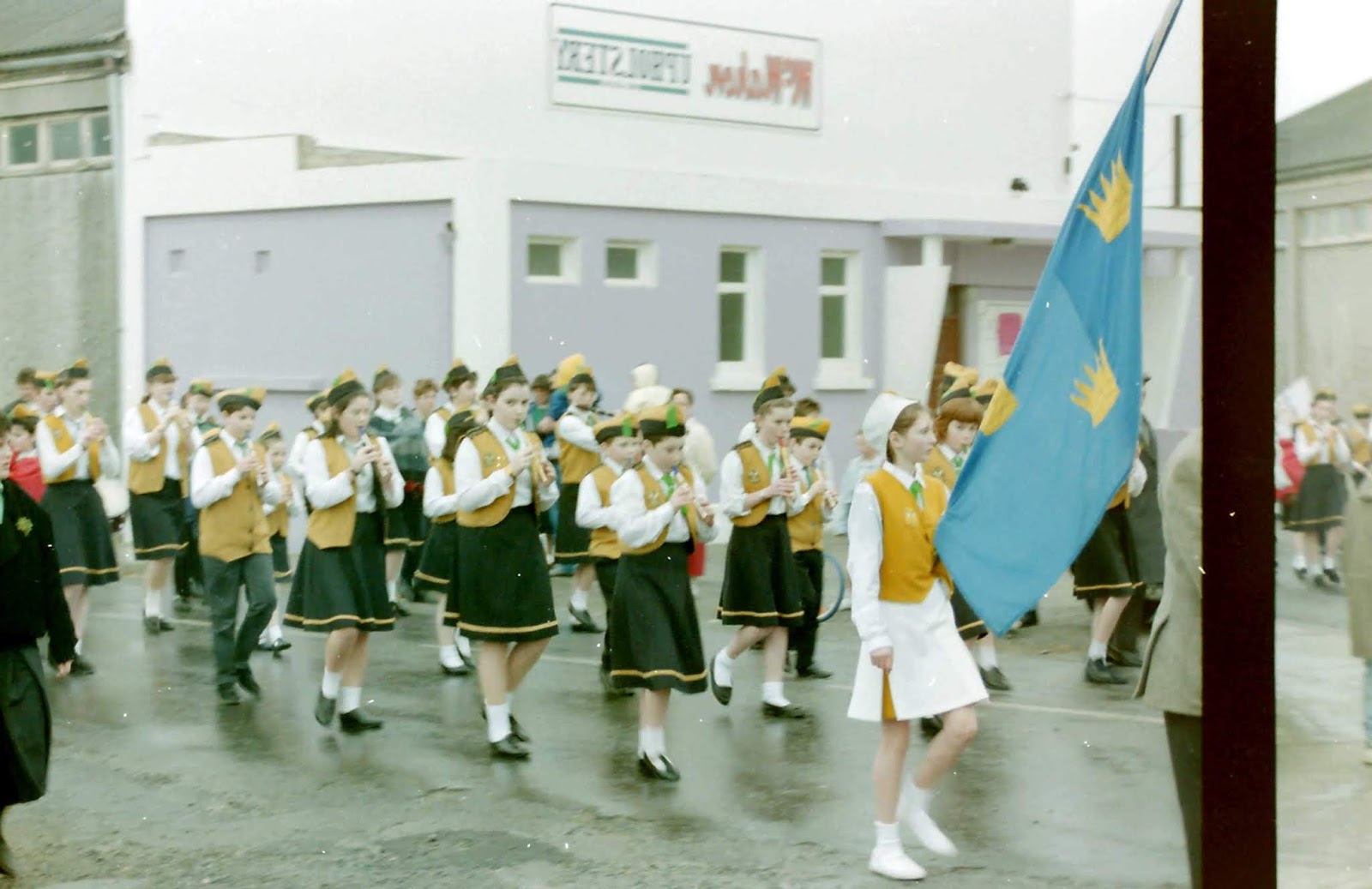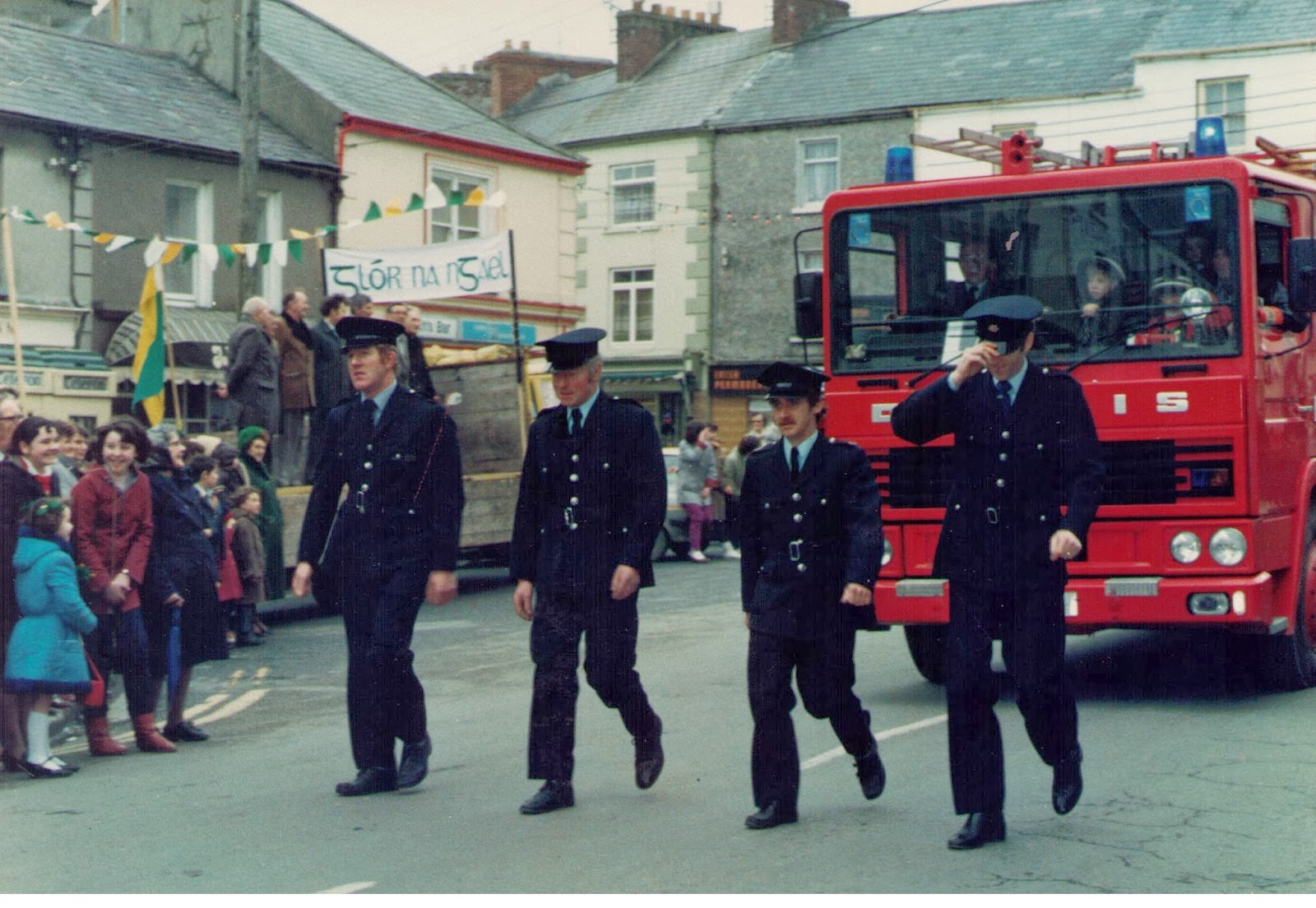 <<<<<<<<
Central Ballroom Remembered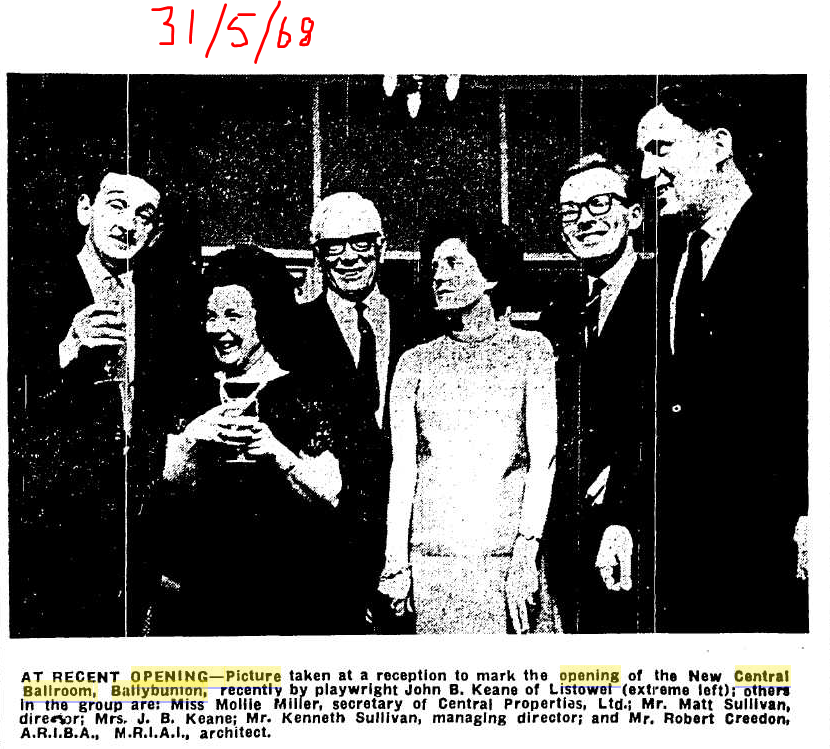 When Maureen Barrett, formerly of Ballylongford, saw this photo of the opening of the New Central Ballroom in Ballybunion, the memories came flooding back.
Here is what she wrote:
Mary, did you know that Matt Sullivan that opened the Central Ballroom was from Ballylongford-he still has relatives there-I remember he used to come home from England to visit his family regularly and always brought his huge car from England for his vacation-just imagine how impressed everyone was with something like that in those days-he was however just a Bally man no pretensions about him when he was home-I think the architect Creedon is from a Ballylongford family also-
I remember the night THE CENTRAL (as it was referred to then) opened-the traffic thru Ballylongford was such that one could not cross the road-we were on the main Limerick to Kerry route-memories memories-the mineral bar-the balcony to look down on the dancers-many many marriages started out there-sad to see how it ended up……………………….……………………
<<<<<<<<
A Miller's Tale
The original Miller's Tale comes from Chaucer's Canterbury Tales. This is a collection of stories told by pilgrims on their way to the shrine of Thomas Becket in Canterbury. As the pilgrims overnight at an inn, they entertain one another by telling stories.
Nowadays, centuries later, business realises the value of stories. Our stories are interwoven with others' stories to make up the rich tapestry of life as we live it today.
My story for you today is the story of a journey from Coolbane to Colorado.
The tale begins in Freemount, Co. Cork in the 19th century. My great grandfather, Benjamin Brosnahan, and his son, Johnny, known locally as Johnny the Weaver, lived and worked at Brosnahan's Cross in Ballybahallow outside Freemount, in North Cork.
I know this because that great repository of stories, The Schools' Folklore Collection, has more than one account of them under the heading
Ben and Johnny's weaving business depended on a supply of wool from local women who spun it in their homes. They also needed the services of a local miller.
Coolbane Mill was run by the O'Shaughnessy family.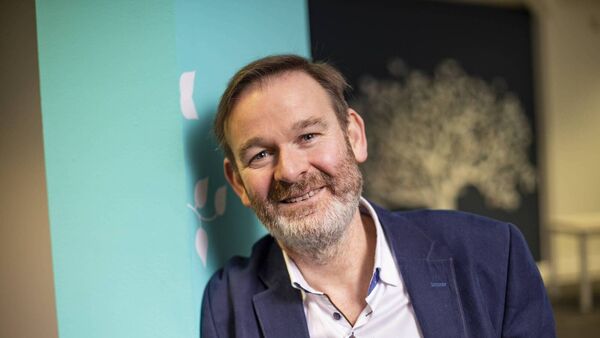 Fast forward to 2021. Andrew O'Shaughnessy has navigated the highs and lows of business and he is now the CEO of his own very successful company, Poppulo, an employee engagement company with global reach.
Among Poppulo's employees in Cork is Anne Cogan, Head of EMEA Marketing.
Anne is the great great granddaughter of Ben the Weaver of Brosnahan's Cross, Ballybahallow, Freemount.
On Monday March 15th 2021 Poppulo merged with Four Winds Interactive, a digital signage company based in Denver, Colorado. The combined annual sales of the two companies will be in the region of $100 million.
Our story has now journeyed a long way from Coolbane and Ballybahallow.
Digital communication is the new weaving.