Today Vincent shares with us another of his insightful but somewhat sad memories of Listowel in the not so long ago.
Vincent Carmody's Recollections
Listowel's Private Maternity Homes.
The blog of Wednesday 21st September contains a nice picture of the highly decorative house front of 60 William Street. Now containing the chiropody practice of Gina Scannell, this house was once, as the blogger rightly named it, a cottage maternity home.
This maternity home was run under the supervision of Nurse Nora Chapman (nee Moriarty) from the mid 1940's until the late 1960's. Nora trained and worked as a midwife in England. She had returned to her hometown to take up a position in the maternity unit of the newly opened Listowel District Hospital in 1940. Some years later she decided to open up her own maternity facility at her home in William Street. She was assisted here by her daughter, Doreen, who had also trained as a nurse. The doctors who attended here were Dr. McGuire and Dr. Corridan.
There was an identical cottage at number 58, long since knocked, also owned by the Moriarty family, (where the Chinese Restaurant is now and which housed at various times, Mangan's Garage, Maloney's Garage and Printing Works and Lonergans Supermarket)
Another such maternity home was operated at 65 Church Street, this under the supervision of Nurse Catherine O Donavan (nee Adams). She was originally from Glin, Co. Limerick. Catherine, who had done her training in the Rotunda Hospital in Dublin, applied for the position of District Maternity Nurse in Glin. Failing to be appointed there; she applied for a similar position in Listowel, where she was successful. She opened her maternity home in the early 1920's and it closed when she retired back to her home village of Glin in the early 1960's. One of the doctors who attended at this home was Dr. O Connor of the Square. A constant and faithful employee of Catherine's, was a well known popular local woman named Hannah Irwin. When Nurse O Donavan left Listowel, Hannah went to reside at a house in Colbert Street with her long time friend, Bridie Burns.
A tragic event which occurred on July 1st 1949 must have had a deep and lasting effect on Nurse O' Donavan. Her nephew, John Gabriel Commons, was brought from Dublin on the previous evening by his father and mother for his summer holidays in Listowel. The next afternoon he joined with several other boys from Church Street who were going swimming in the local river. They went to a location known as the Corporals. As they swam John Gabriel got into difficulty and had drowned before he could be rescued.
The third such maternity home operated both as one and also as a cottage hospital. This was Greenlawn Nursing Home, (afterwards The Kennedy Home) this was both owned and operated by Dr. Johnny Walsh.
And now to something new.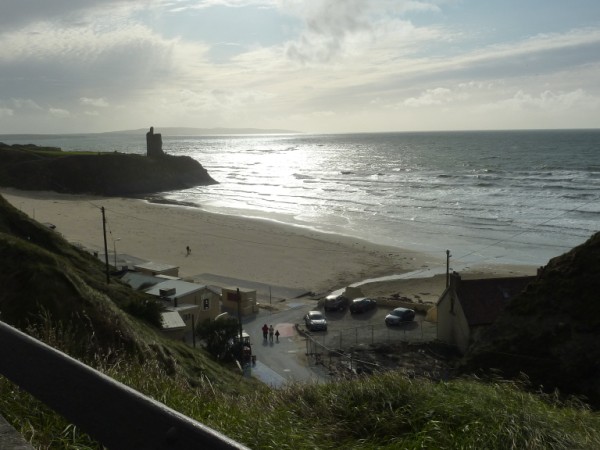 Yesterday was one of those "pet days", as we used to call a fine sunny day appearing out of season, so we headed out to Ballybunion. Isn't it lovely?
While a horseman exercised his horse, a bridal party were setting up a photo shoot.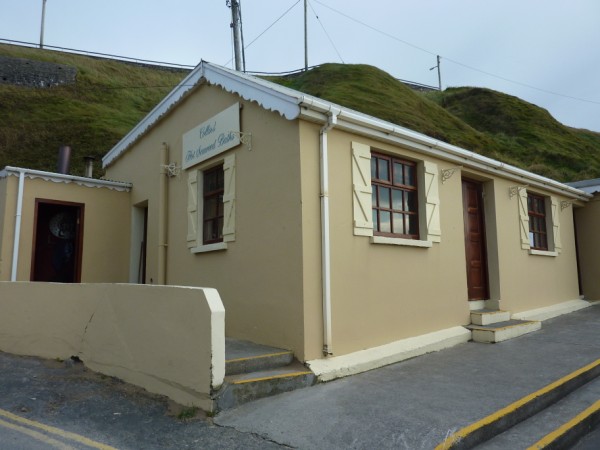 Collins's was enjoying a steady trade on its last day of opening. A sign in the window wished us all a good winter in its inimitable Kerry way.