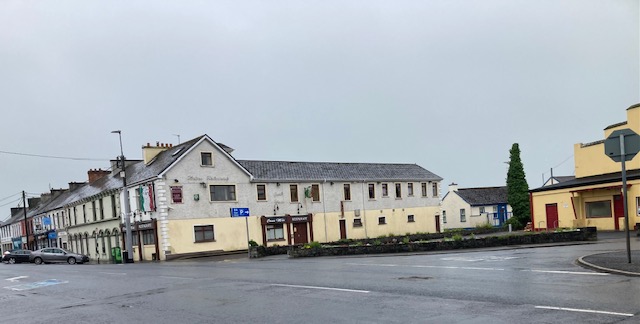 Old Casa Mia restaurant in Upper William Street in July 2023
<<<<<<<<
Lovely Hurling
(Photos: Radio Kerry)
Crotta O'Neills have won the Kerry Senior Hurling Championship for the first time since 1968.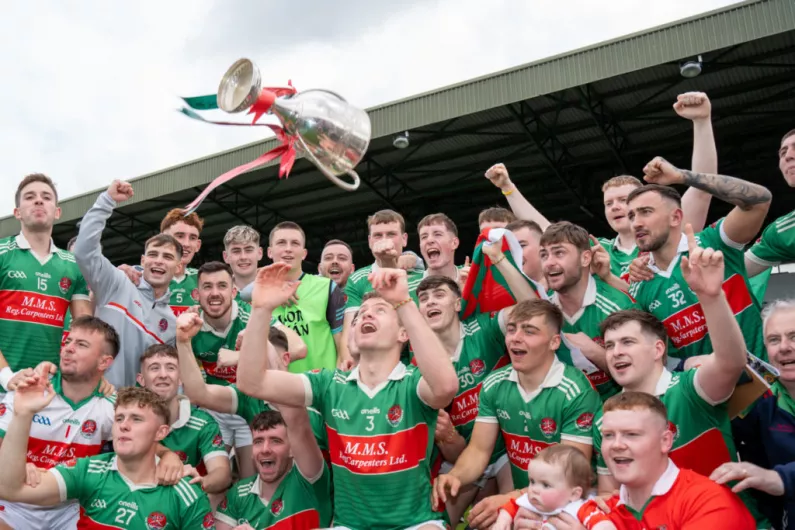 And the Listowel connection?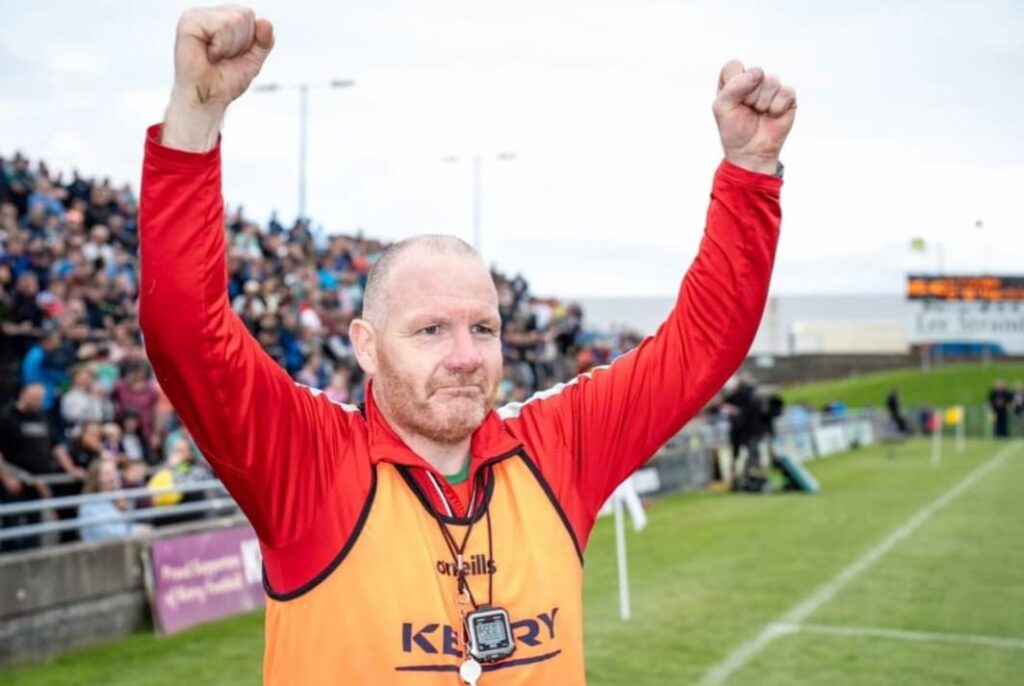 Brendan Mahony was their trainer.
<<<<<<<<<<
"A Hair Straightener, a Phone and a White Coffin"
I love a piece of good writing. They are calling this kind of newspaper column a micro essay now. I don't think you'll read such a powerful micro essay again for a while.
I give you Brendan O'Connor of The Sunday Independent on Sunday August 6 2023. I challenge you not to cry, especially if you have teenage girls in your family.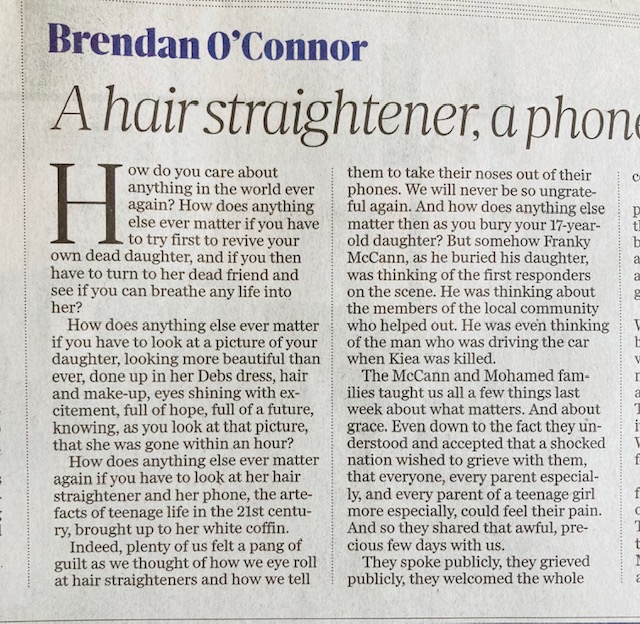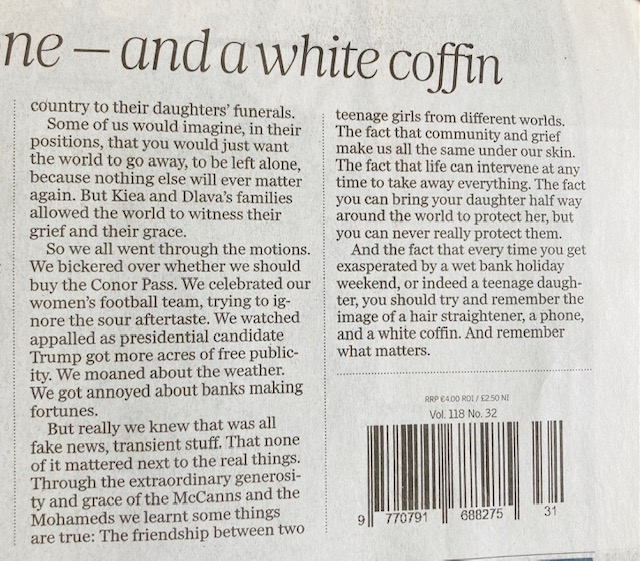 <<<<<<<<<
Halloween Already?
Summer has been a washout but….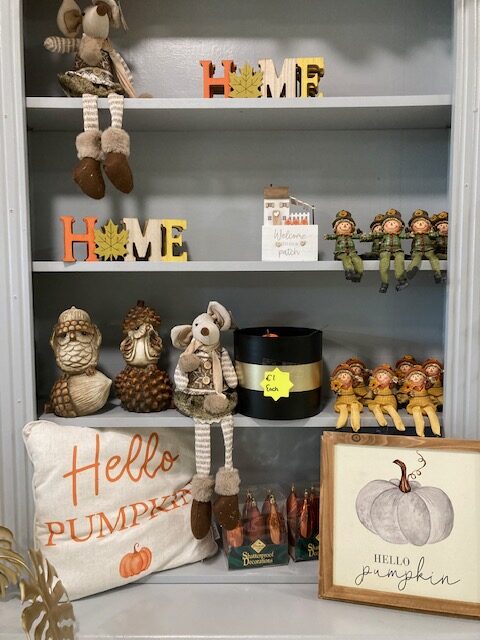 <<<<<<<<<
Another Business Closes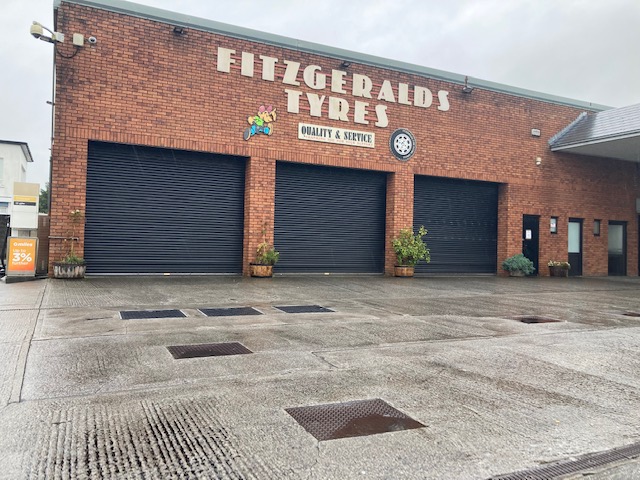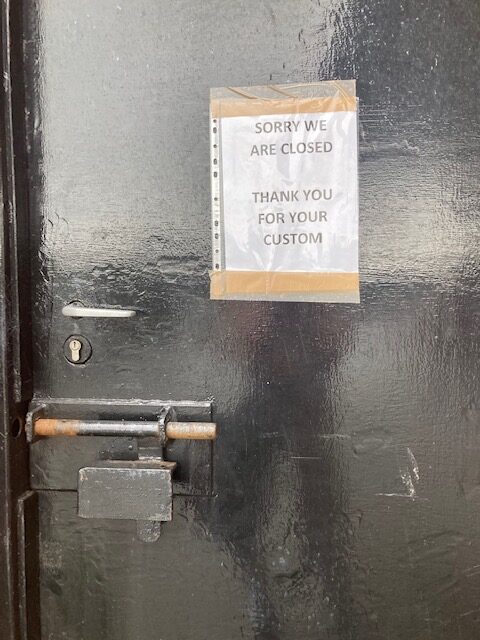 If rumours are to be believed, we will be seeing this space reimagined and transformed before too long.
<<<<<<<<<
When you love the colour scheme….
Why change it?
<<<<<<<<<
Three Sportsman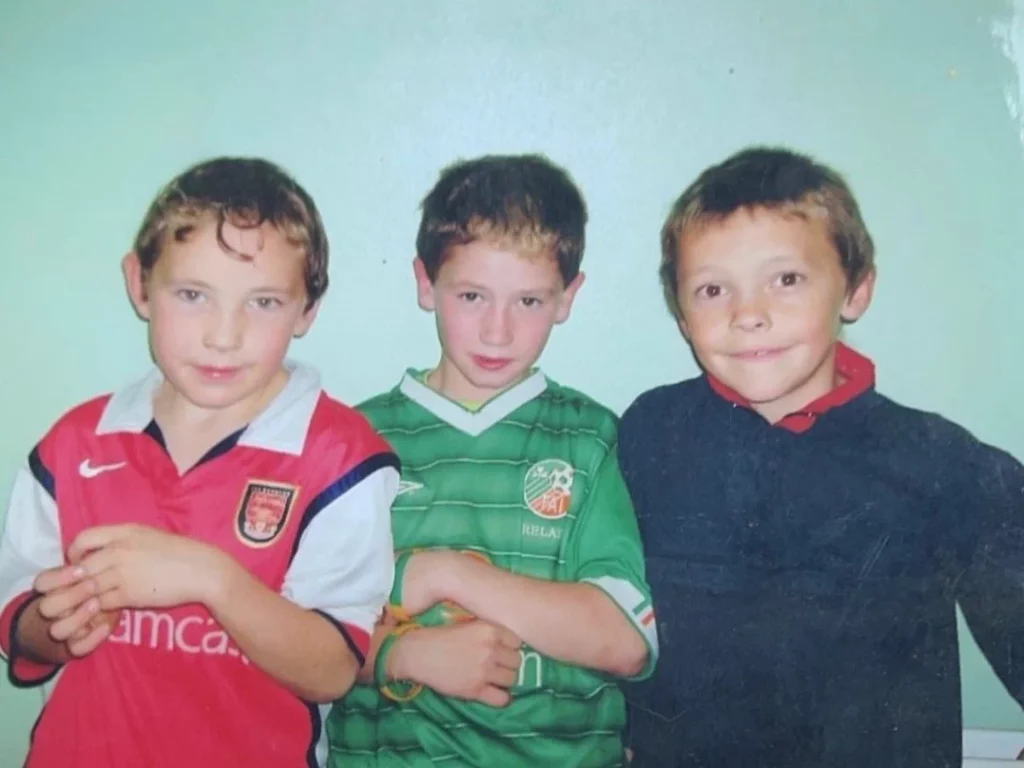 Stephen Fernane shared this treasure on Facebook. These three lovely young boys had potential beyond any of their wildest dreams. They are Óisín Murphy flanked by the Clifford brothers, Paudie and David.
<<<<<<<<<
Schooldays in the 1960s
Eleanor Belcher remembers primary school in Listowel in the bad old days of "corporal punishment" as an acceptable means of chastisement for errant pupils.
In the 1950s O'Connell Avenue was known as the 'New Road' ( I learnt recently that it was one of the first council schemes in the new Irish Free State and opened by Sean T. O'Kelly)
I was lucky to have had the gentle Sr Carmel for 4th, 5th and 6th class but I can tell you that going to the National school was never a happy experience. One of the best few weeks at the school was when Mrs Peggy Enright did a 'locum' when Sr Carmel was sick. Suddenly school was fun! Going to the FCJ nuns in Limerick for secondary school was like going from night to day.
I realised as a very small girl how lucky I was and have drilled it into my children to count their blessings.
I have no recollection of plaid skirts provided by the nuns but I think a sea change did occur in the sixties as my sister Eimer who is 15 years younger than me had a much happier time.
<<<<<<<<<
An Epitaph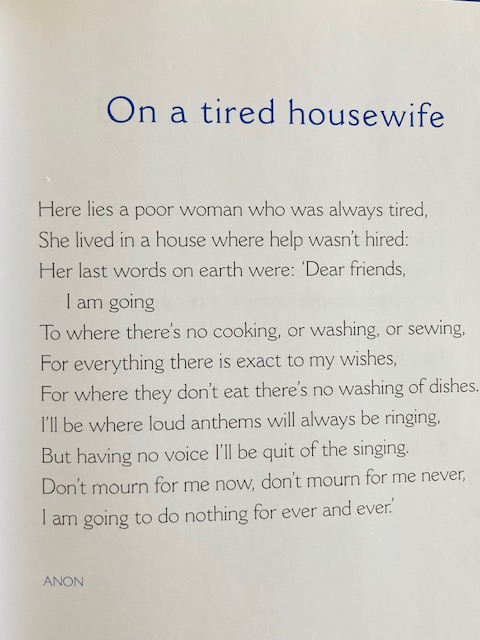 <<<<<<<<