The Road to the Horse of the Year Show
My birth surname is Ahern. In Irish it is Eachtigheirn, from each + tiarna which translates literally as "Lord of the Horse". This family association with horses is definitely manifest in my brother, Pat, and his daughter, my niece, Elizabeth. They are at their happiest in the company of horses.
Elizabeth breakfasting with her beloved horses
They love all animals and there are always some cats and dogs about the place.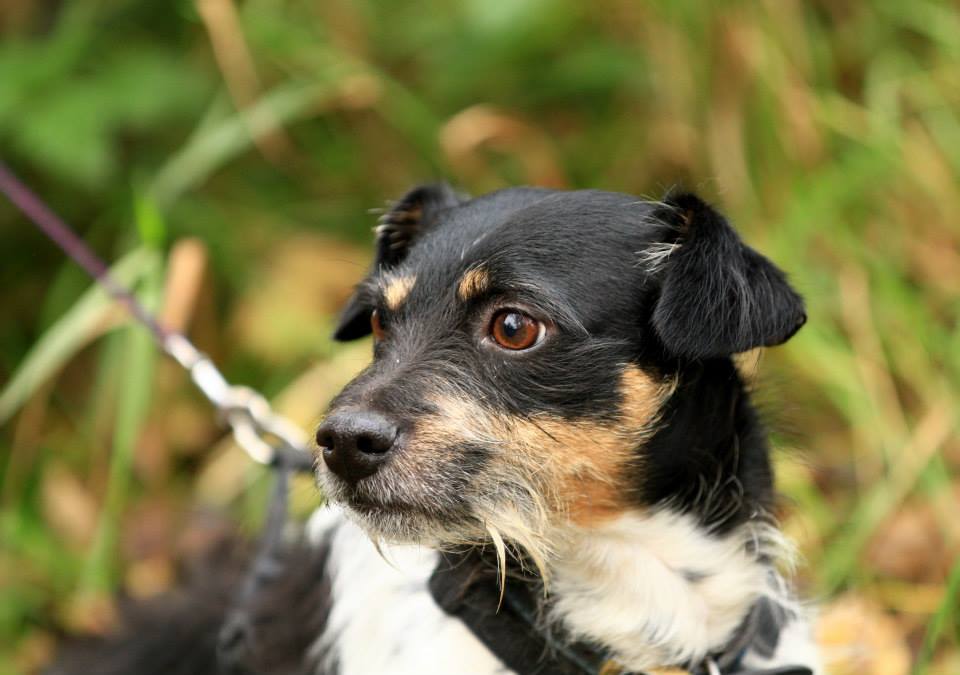 Everyone's favourite….Freddy Ahern
Dinny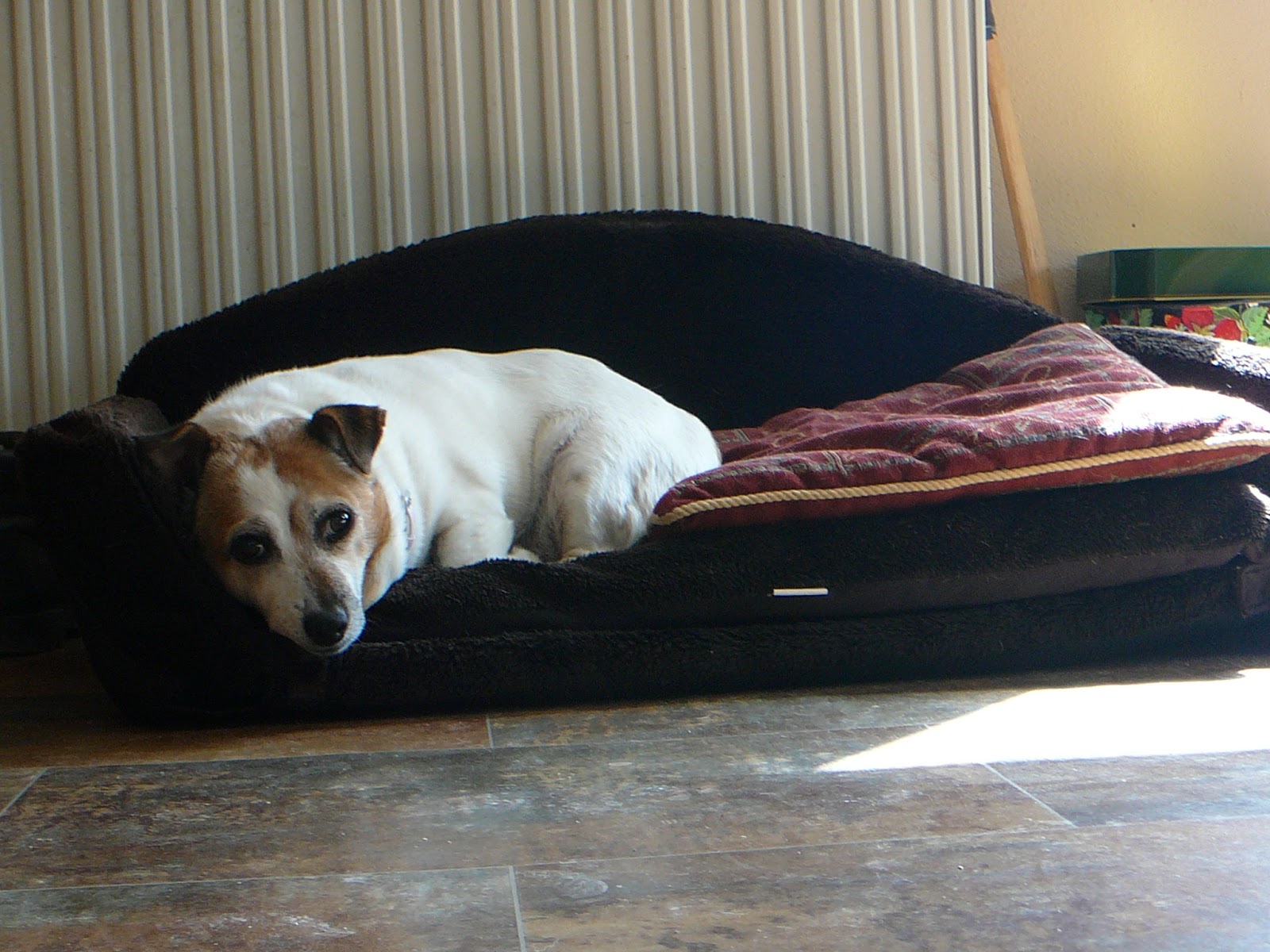 The late Rosie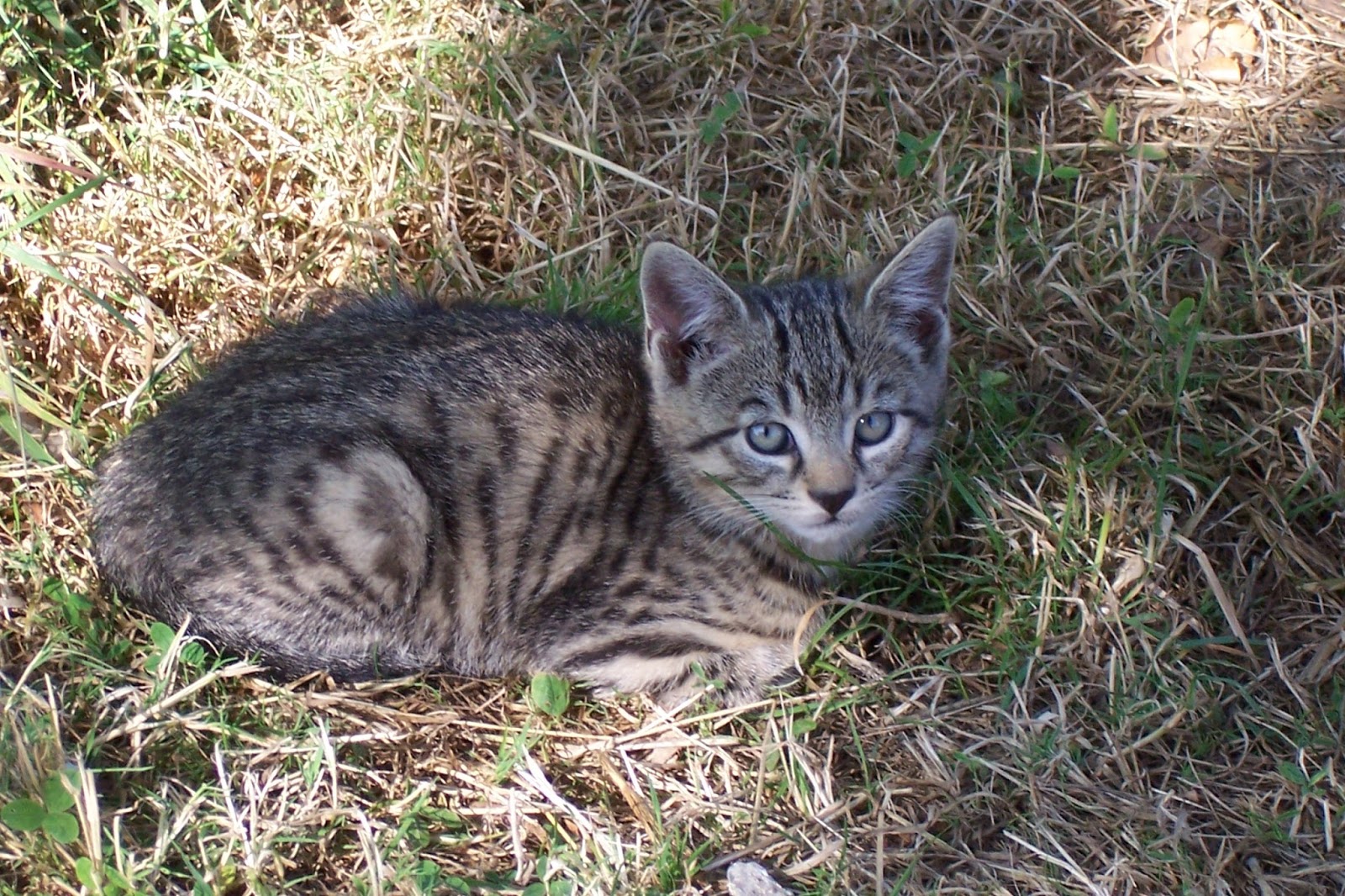 Screech's kitten
But it is horses who are their first and last love.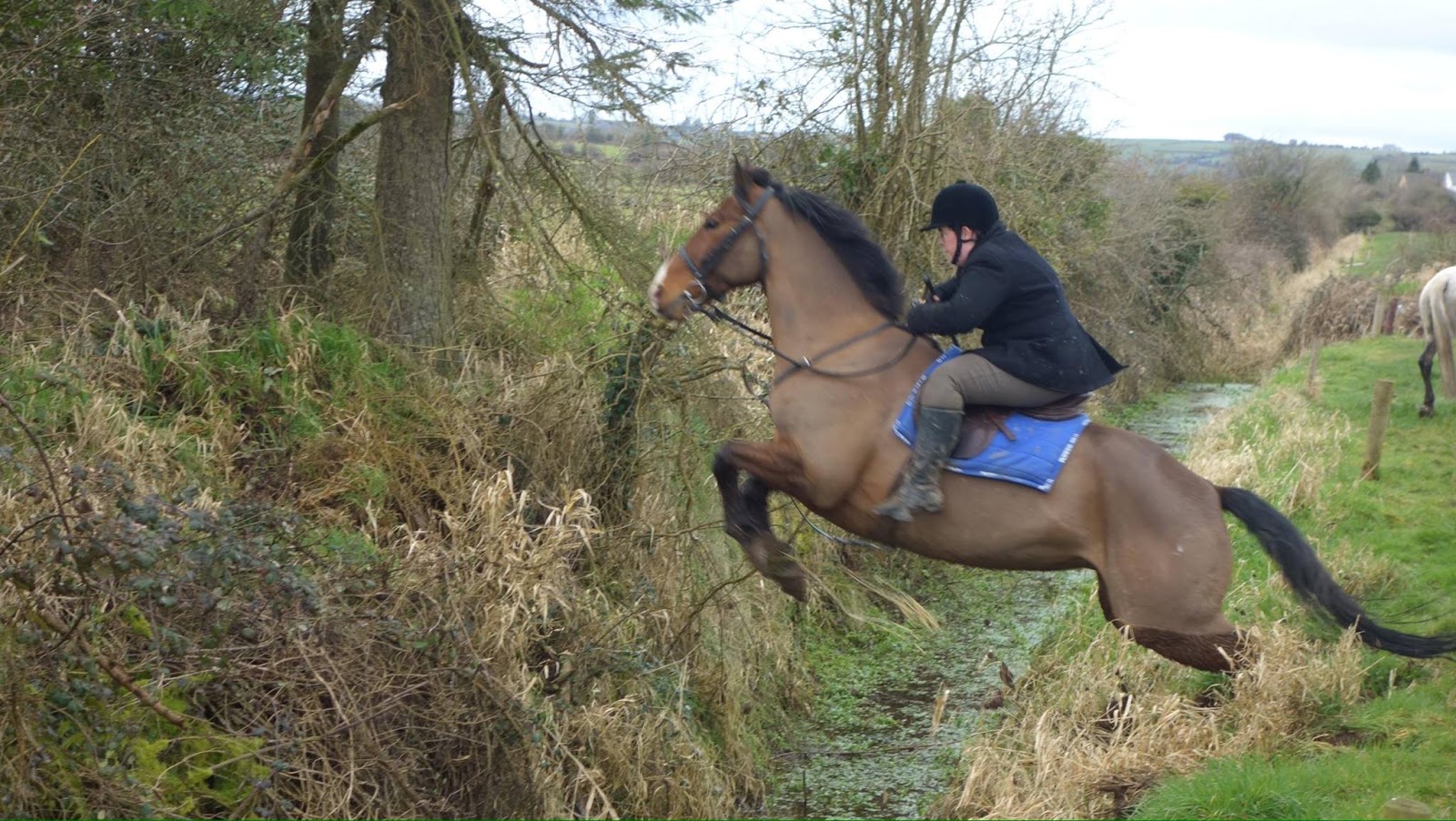 Elizabeth hunting with the Duhallows.
Whenever I visit home there is often a horse peering over some door, or a farrier, vet or horse physio visiting.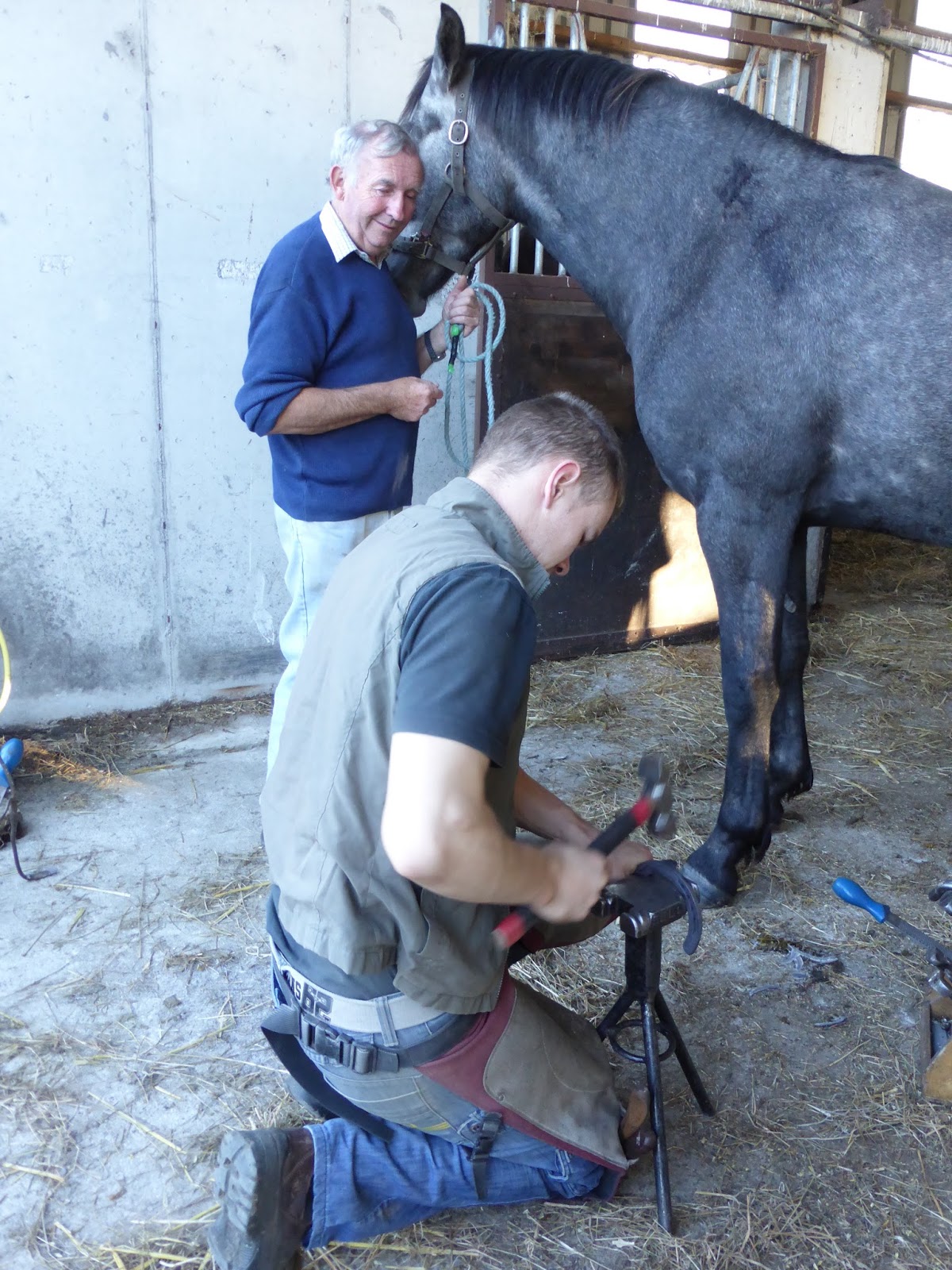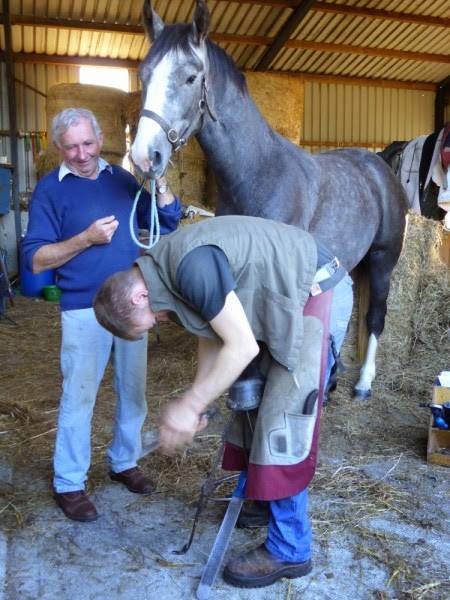 The farrier is a regular visitor. Above he is shoeing Sonny Bill in summer 2014.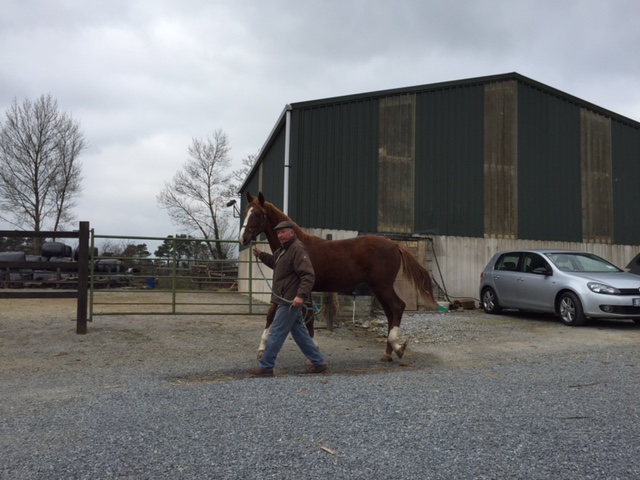 Pat leading a horse to pasture
Another fellow peeps out, curious to see what is going on.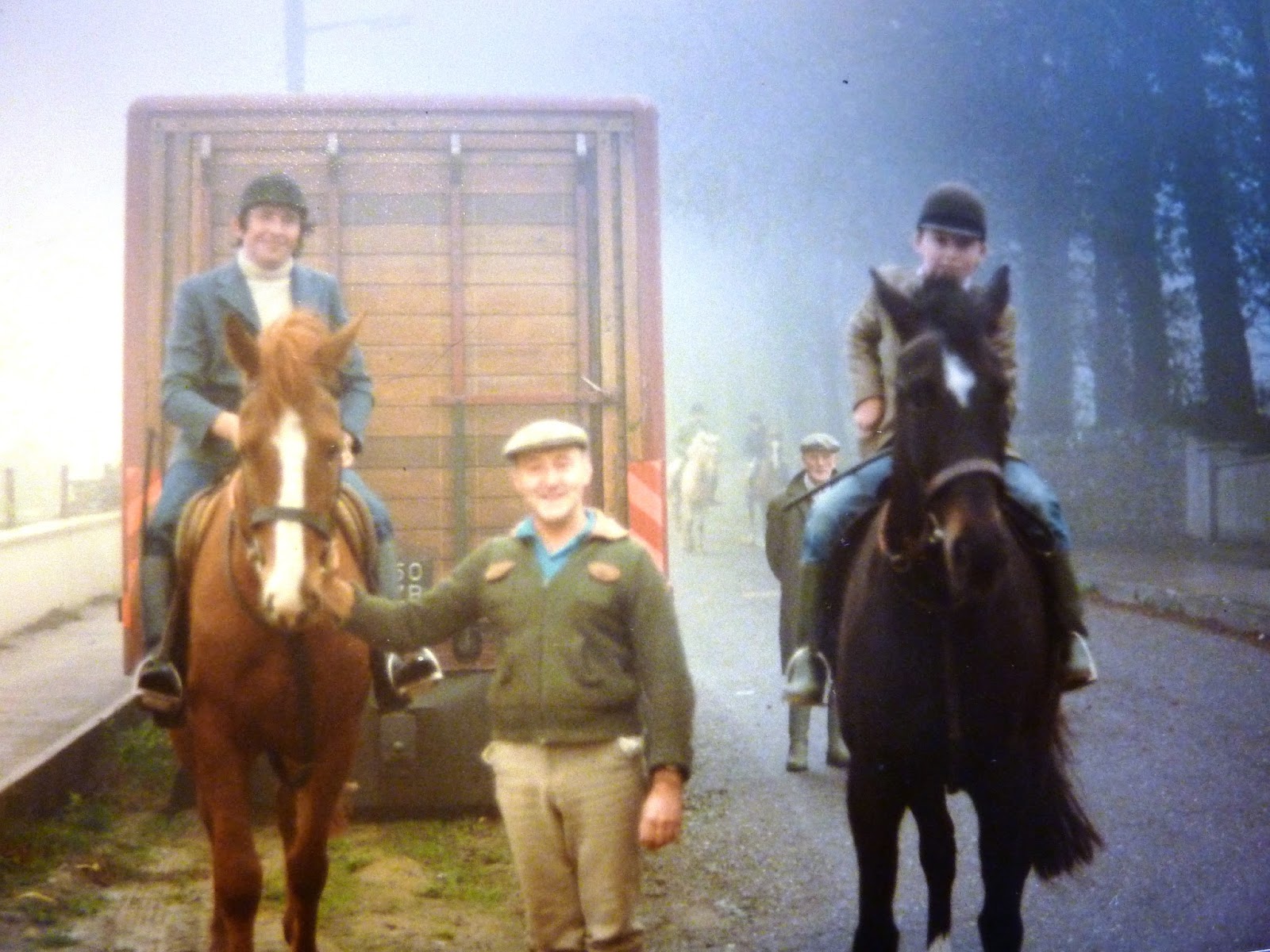 An early picture of Pat, on the left, on horseback
Pat and Elizabeth, under their brand EPA have had some moderate success buying and selling horses. They are a good partnership at training horses in the early stages of their careers in the ring.
Far and away their greatest success so far has come with their show horse, Sonny Bill.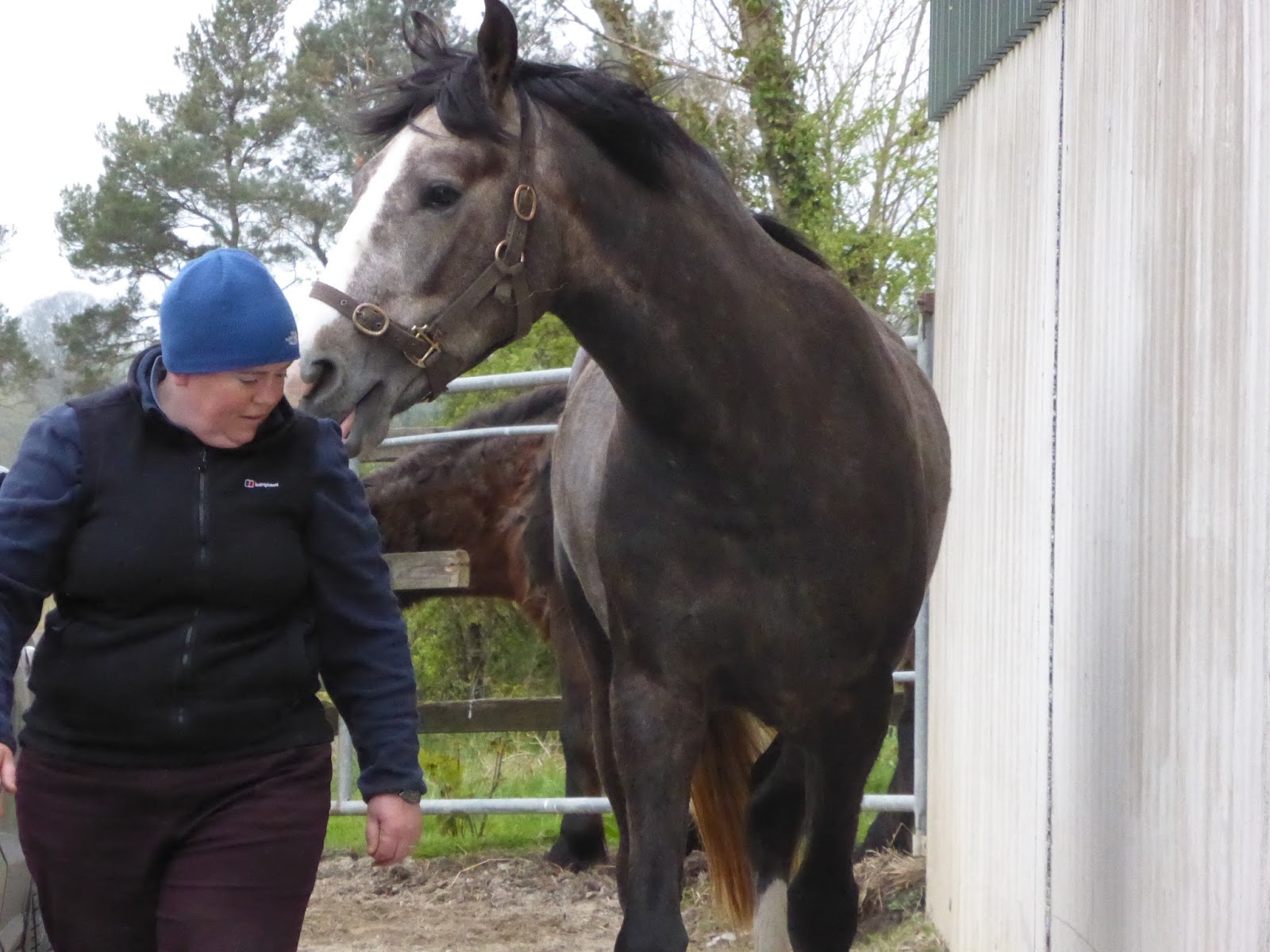 Sonny Bill learning to follow without a lead rein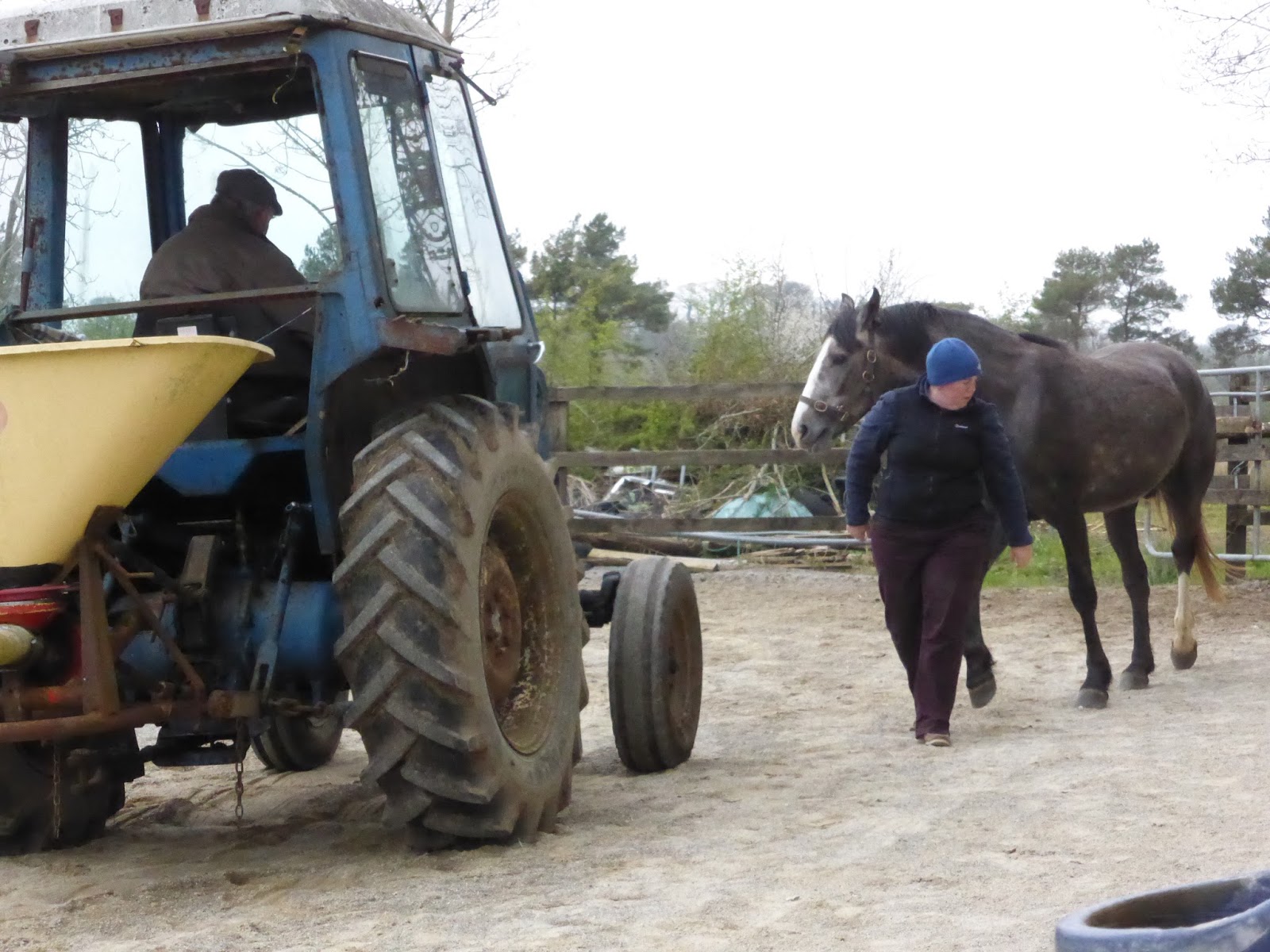 Getting him used to traffic noise he will encounter on the road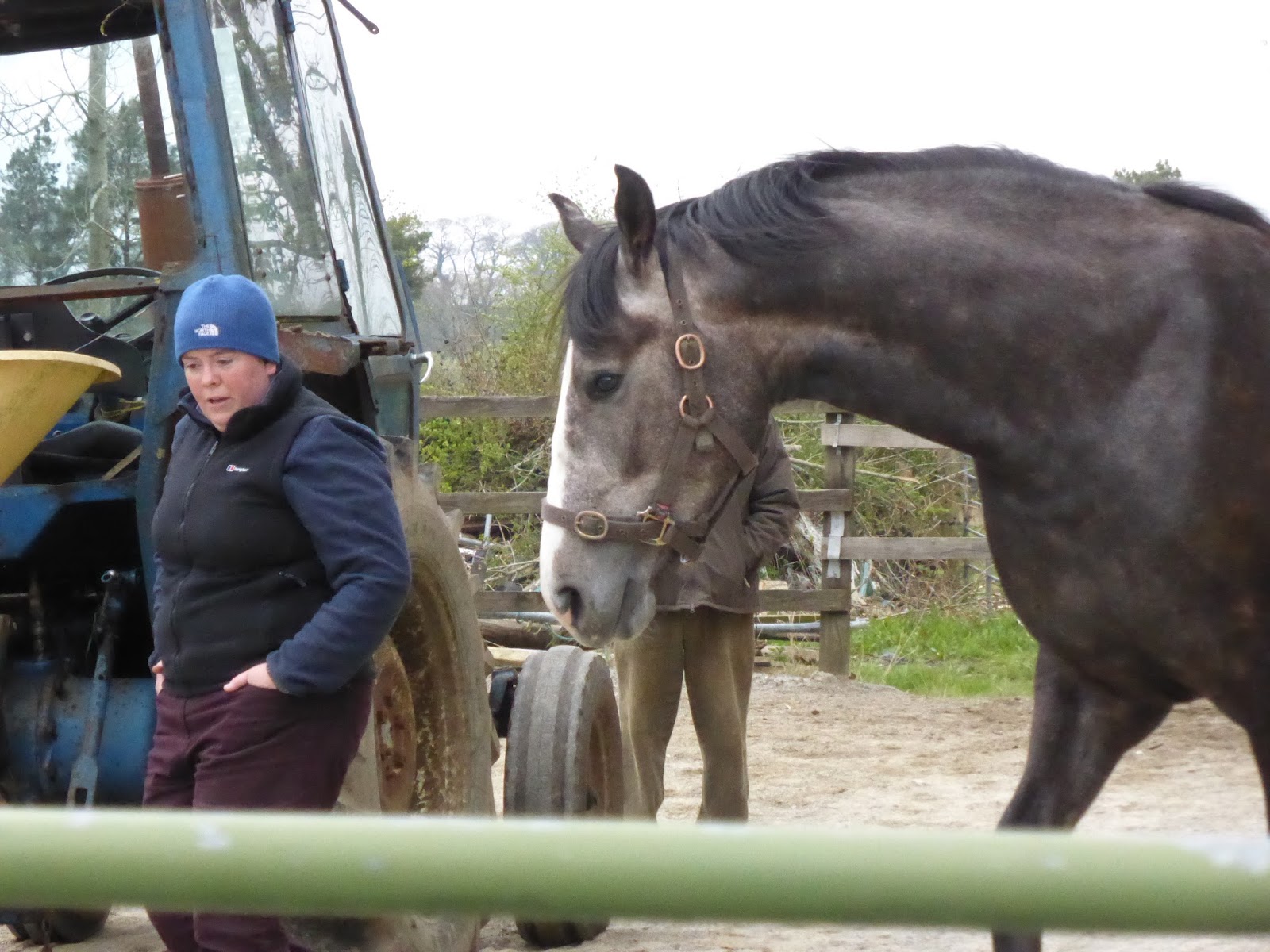 From day one Sonny Bill loved to work and learn new skills.
Elizabeth and Pat bought this horse as a foal from Breda Stud where both his mother and father live. Pat and Elizabeth spotted his potential from an early age and put a lot of work into him to bring him to a certain stage. He now needed expert help to get him ready for showing.
Enter Matt and Joanna Jones.
On one of the wettest days of summer 2015 Sonny Bill, ridden by Joanna Jones, began his showing career at The Kingdom County Fair in Tralee. He didn't win on his first day out but it was to be the only day showing in 2015 when he didn't come home with a rosette.
Due to ill health, Joanna couldn't ride him for the rest of 2015.
He formed a new partnership with Felicity Ward.
Winning in New Castle West
Felicity and Sonny Bill at the RDS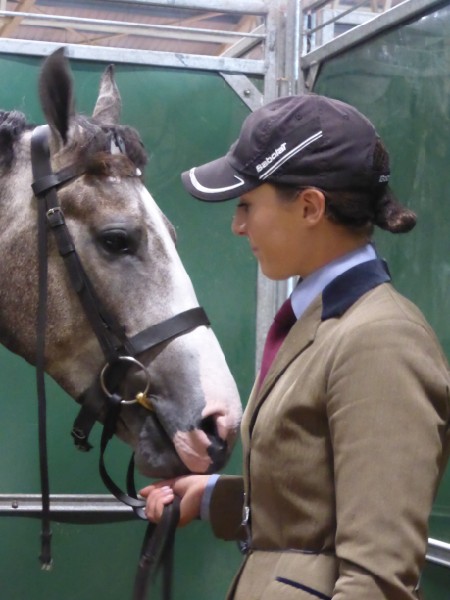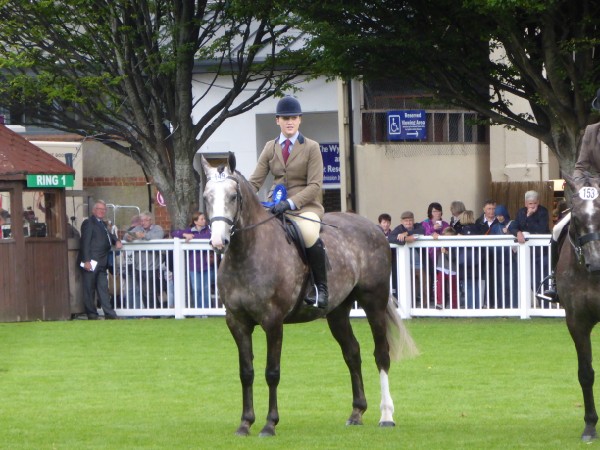 Second in the RDS, Summer 2015
It's 2016 and Joanna is well again. She and Sonny Bill win all round them.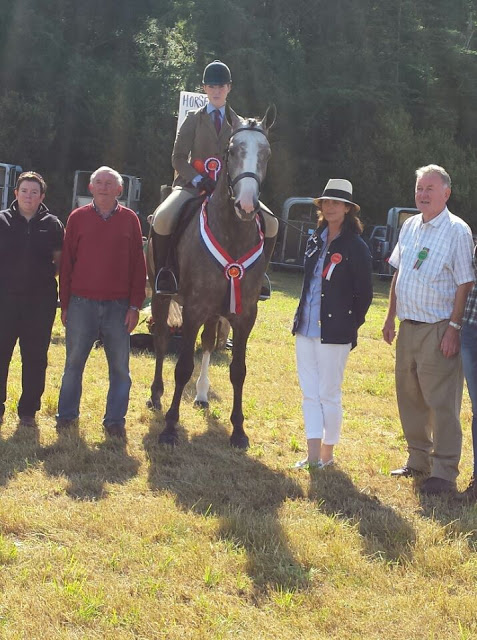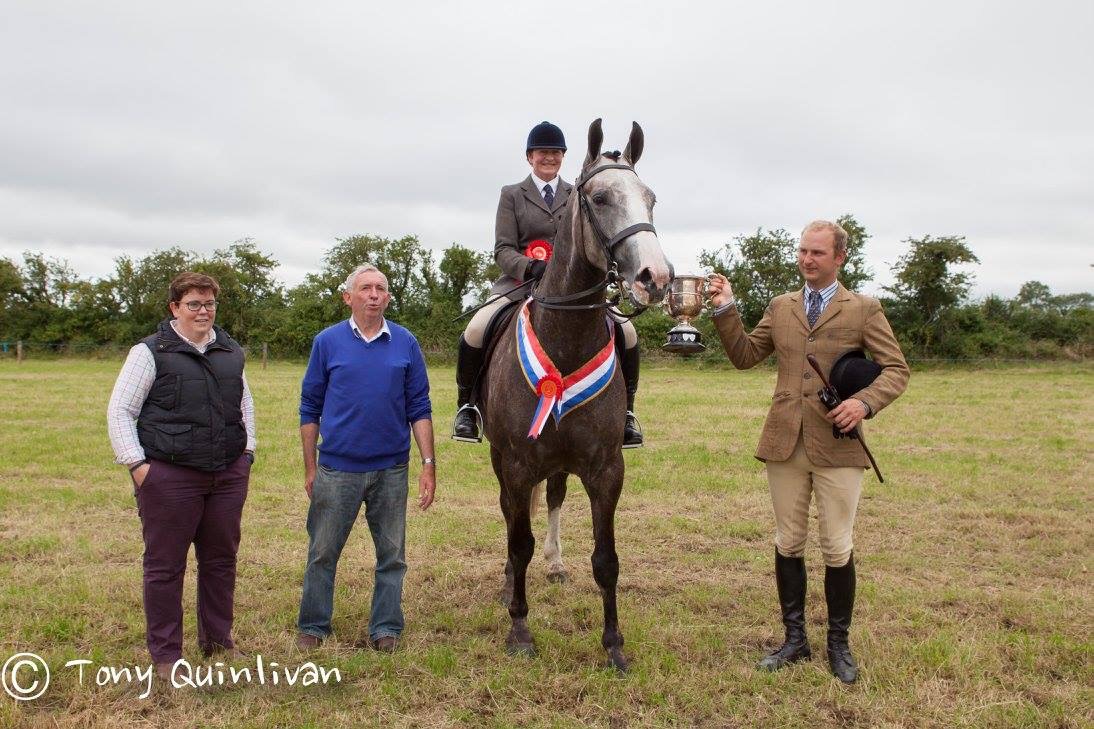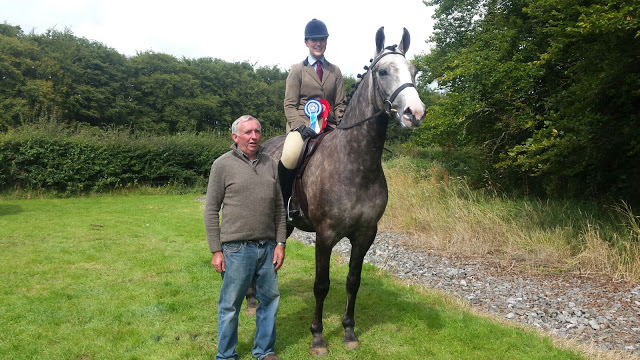 The only stop to his gallop was the Dublin Horse Show, where he had a Michael Conlon moment when the judges overlooked his obvious merits for a prize.
By then he was already sold to his new forever home in the U.K.
Now comes the 21st century fairytale part. This is a story of social media and internet dating as Sonny Bill finds a new lady who loves him as much as (or maybe a teensy bit more than) Elizabeth does.
Before Sonny Bill, EPA had a successful horse, Mr. Riordan, whom they sold to a U.K buyer. He was sold again, this time to Sue Walker. Another avid horse woman, Jane Collins, who has her horses in Walker's yard, was looking for a horse and Sue put her touch with Elizabeth. Sue had seen Sonny Bill on the internet and she thought he would be just the one for Jane. .Jane Collins and Elizabeth Ahern became cyber friends on Facebook and there she followed the exploits of Sonny Bill and all his winning ways. She fell in love with Sonny Bill and determined to buy him. Nigel, Sue Walker's husband came to Ireland to make sure Sonny was everything he appeared to be on line. The deal was done.
In true internet dating fashion, Jane never met Sonny Bill in the flesh until he was bought and in the U.K. Then it was love at first sight.
Long story short; Sonny Bill travelled to his new home in the U.K. immediately after the RDS.
On Saturday last, August 20 2016, at Ashbourne Show in Derbyshire, on only his second outing since settling in Britain, Sonny Bill won his class and was declared Standing Hunter Champion of the show. This qualifies him for The Horse of the Year Show in October of this year.
In this competition Sonny Bill will be ridden by Katie Jerram. She is one of Britain's top riders. The picture of her above is from the June issue of Woman and Home illustrating an article about the three riders who ride the queen's horses.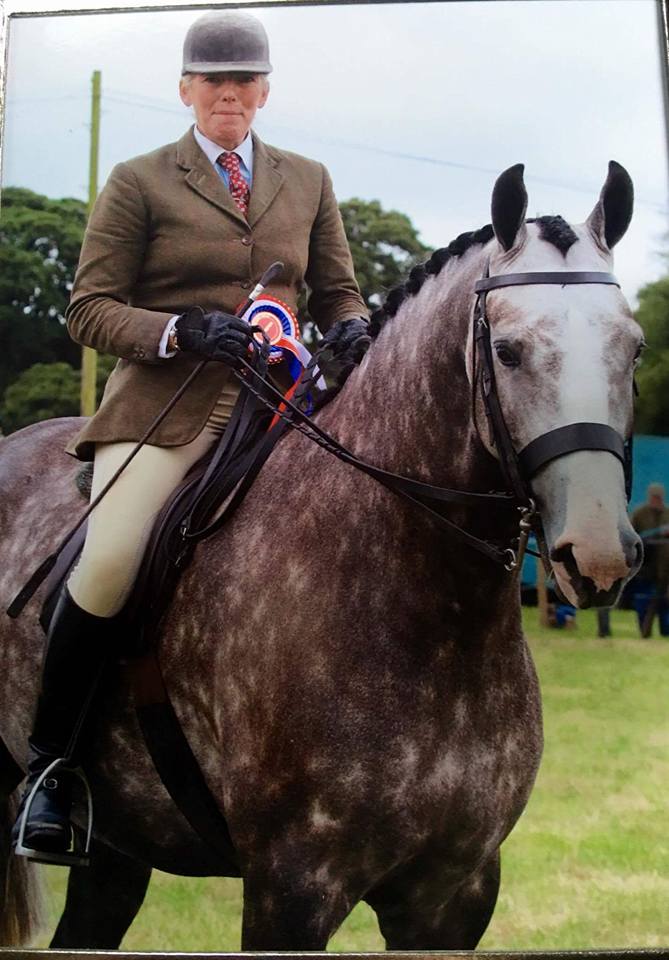 Katie Jerram on Sonny Bill at Ashbourne Show
Everyone in the family is delighted for everyone involved in this success story.
We're all on our way to Birmingham for The Horse of the Year Show 2016 and who knows………..?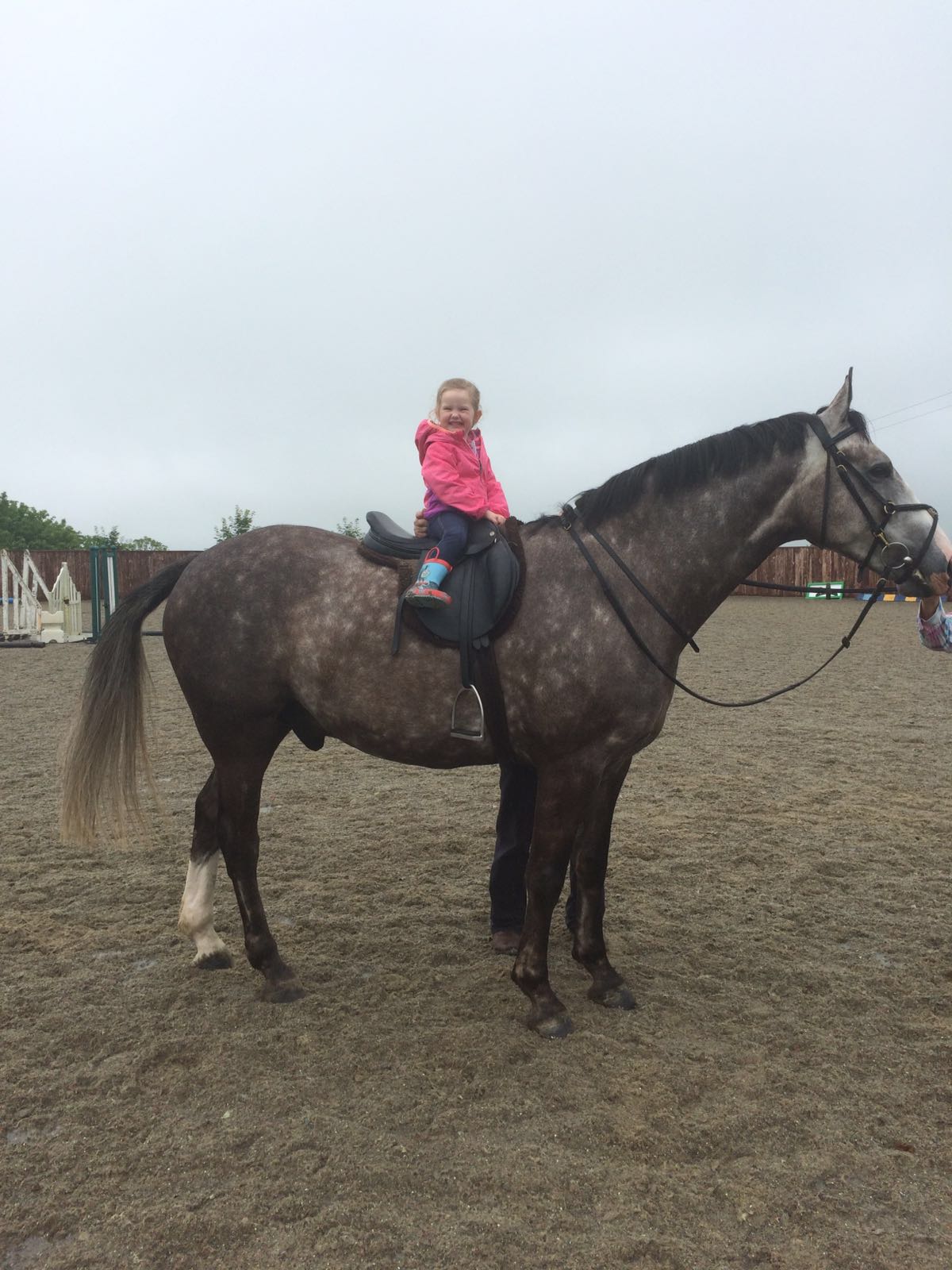 My grandniece, Jessica, on Sonny Bill
Horseshoes are thought to bring good luck, aren't they?
(photo credits: Jim MacSweeney, Willie Nunan, Tony Quinlivan, Rebecca Collins, Elizabeth Ahern and myself)