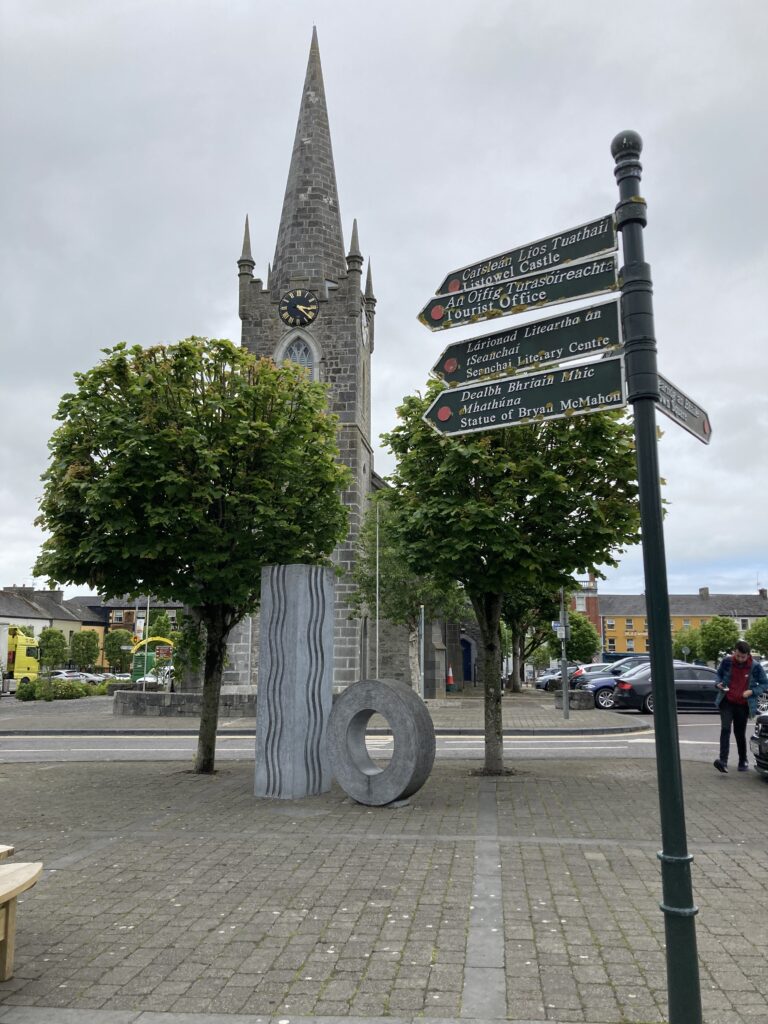 <<<<<<<<<
It's Never Too late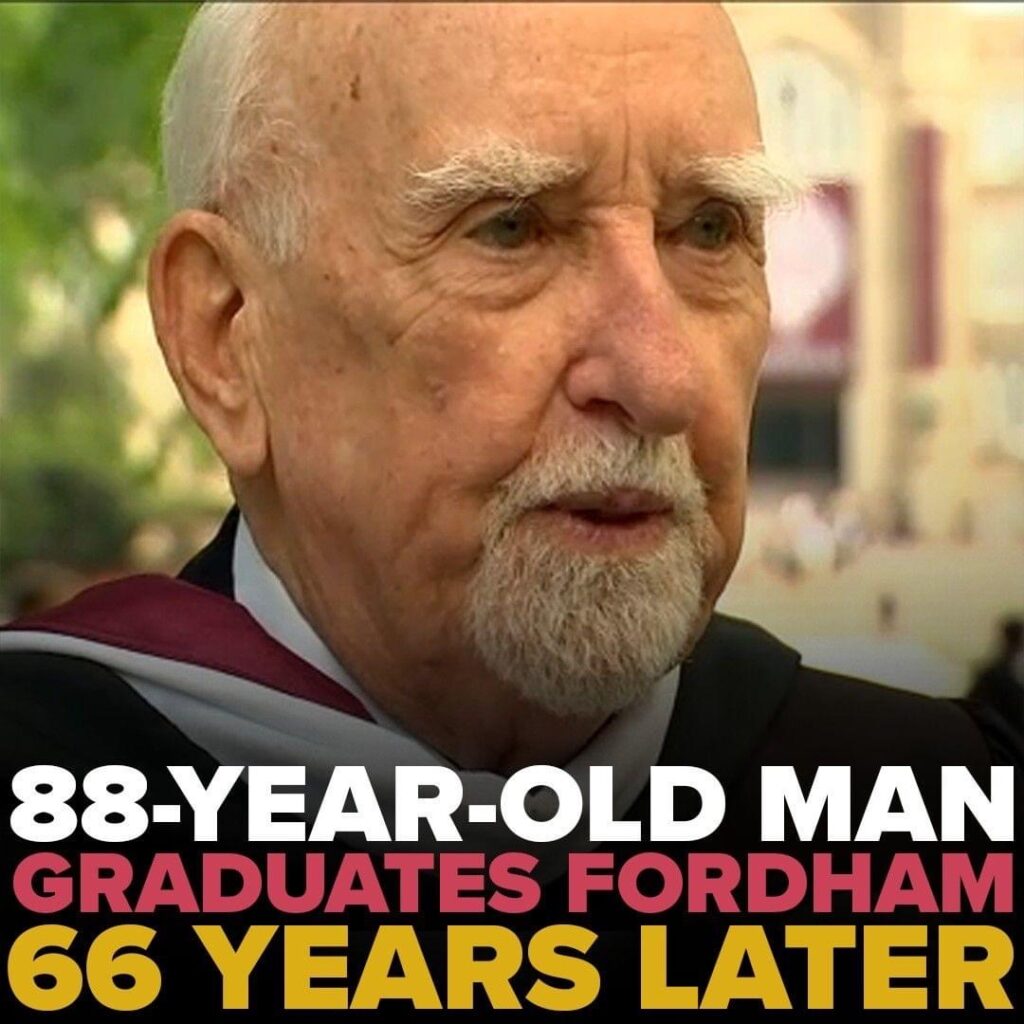 When John Lenehan decides to do something, he doesn't let something as trivial as age stand in his way.
When John wanted to connect with the land of his ancestors, he didn't just visit, he bought a house and came to live here.
When he decided to finish his education, he enrolled in Fordham College and completed the course he had started 66 years earlier.
He graduated last week with students young enough to be his grandchildren. That did not daunt John. His proud family were among the cheering throng.
From all your friends in North Kerry, John, congratulations. We're proud of you too.
<<<<<<<<<
In Dirrha Bog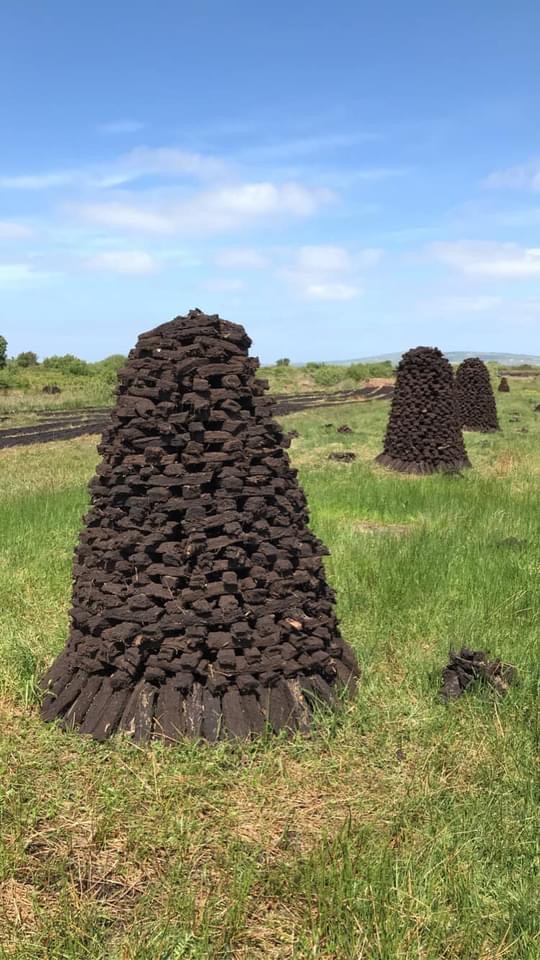 A little birdie told me that this is the work of Paud Pelican. Isn't it a marvel?
<<<<<<<<<
Then and Now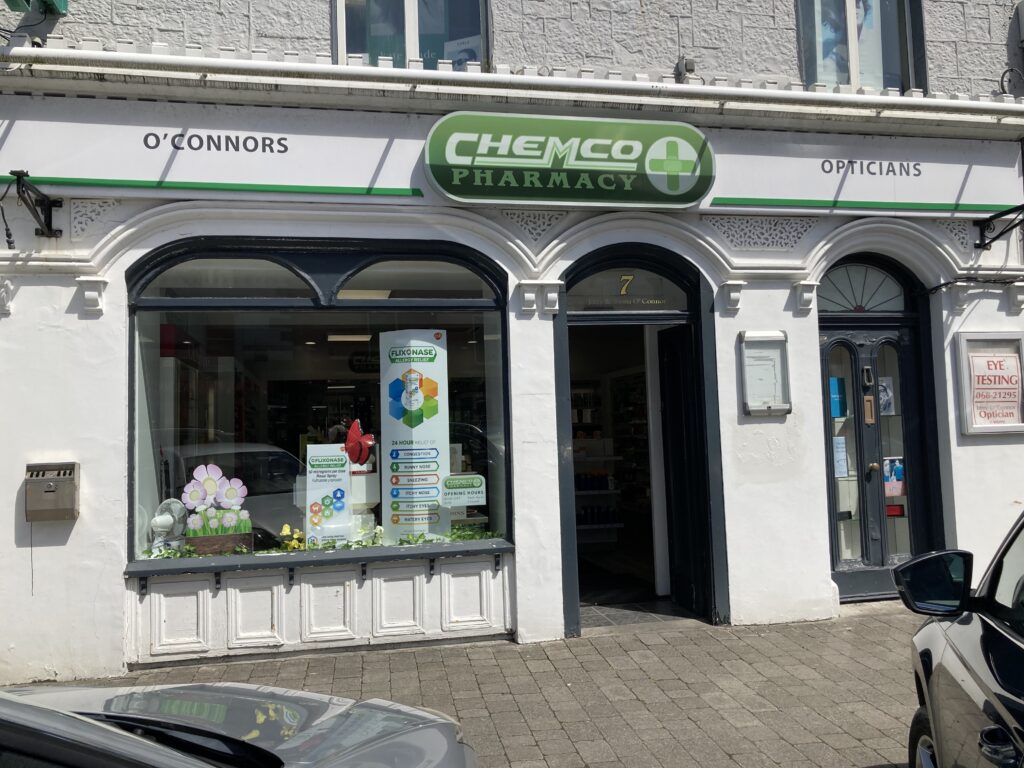 <<<<<<<<<<<<
A Poem because It's Writers' Week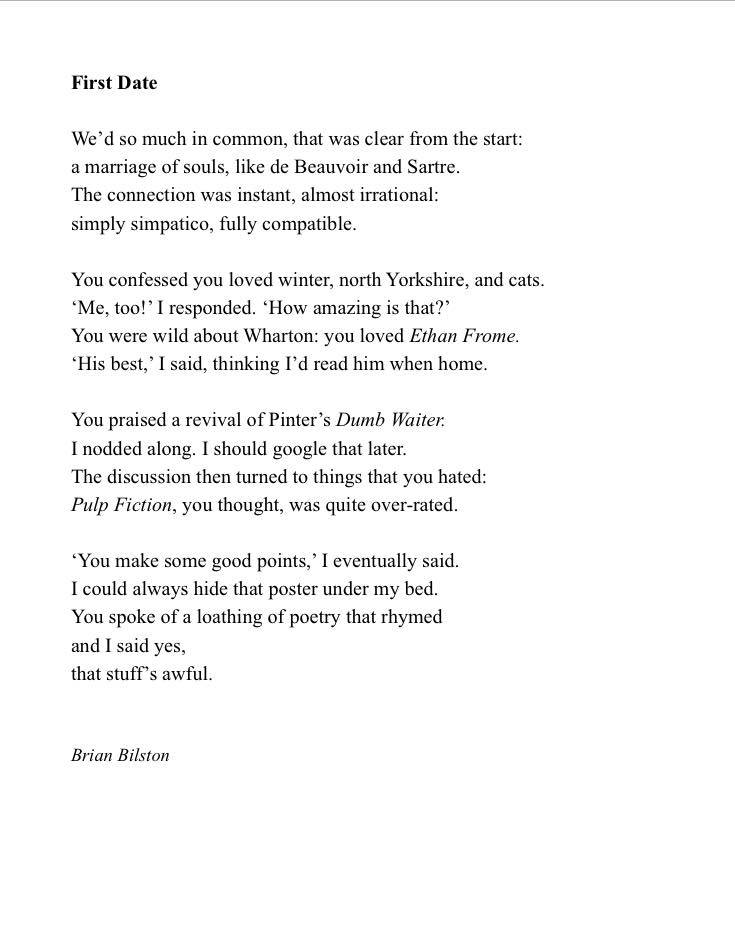 <<<<<<<<<<<<
A Welcome Sight
On Saturday May 28 2022 as I was walking through The Small Square I met this gaggle of escapees from a Nursing Home.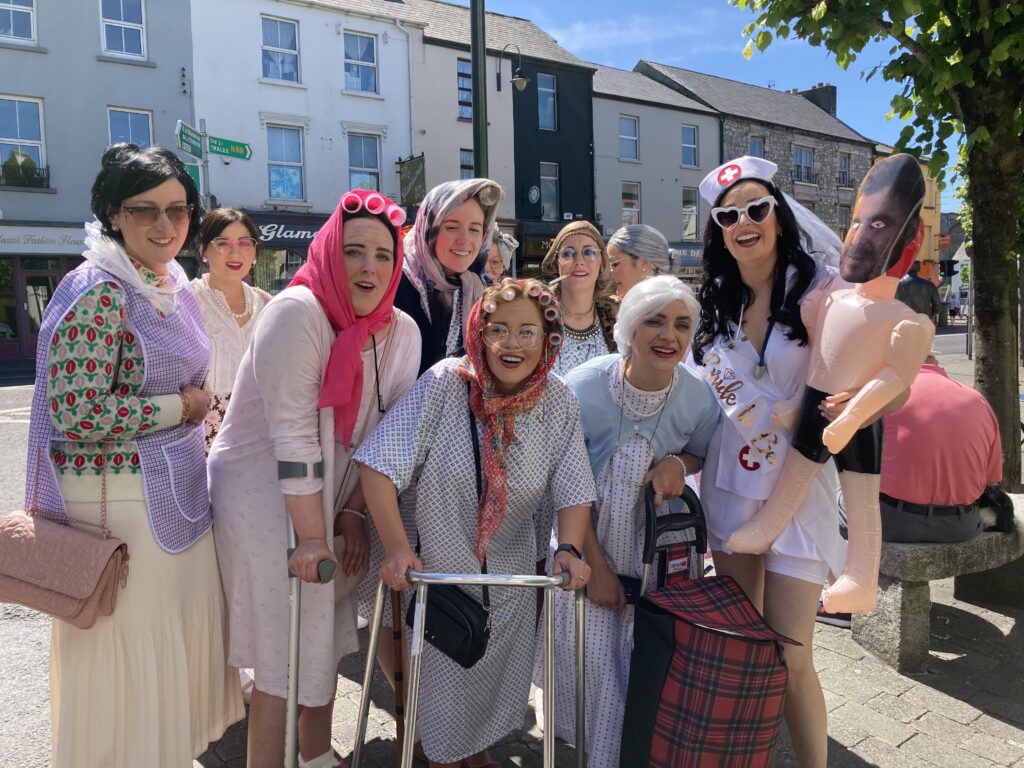 They were a Hen Party from Clare and they serenaded me with their local anthem, My Lovely Rose of Clare. The bride- to -be is a nurse so the "oldsters" were in safe hands.
Lovely to see life getting back to normal!
<<<<<<<<<
Did You Know?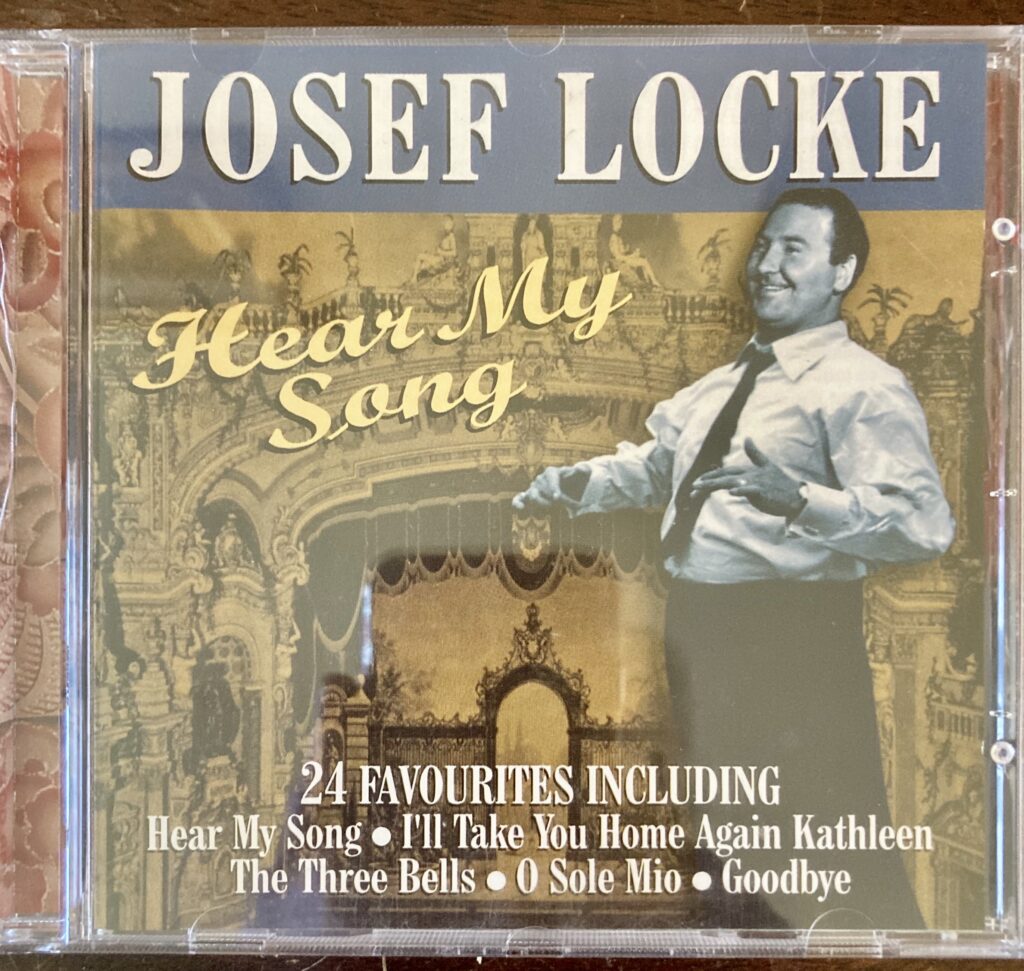 Josef Locke was a very popular tenor in the 1940s and 50s. He came from Derry. He sang is an over- the- top grandiose style and his life was equally grandiose and over- the- top. He married 4 times.
For a few years in the 1960s Locke owned The Listowel Arms.
I discovered this fact when I was preparing for my Morning Walk on Friday next, June 3 . I will be accompanied by singers and historians. I promise you that you will hear some other little known facts about Listowel. There wll be some facts that everyone knows as well.
<<<<<<<<<<
Goodbye, goodbye, I wish you all a temporary goodbye
I intend to enjoy Writers' Week this year as a punter. I intend to attend every gig I can. I'll take lots of photographs and I'll be back to blogging when I recover.
<<<<<<<<<<<<