From Time Travel Kerry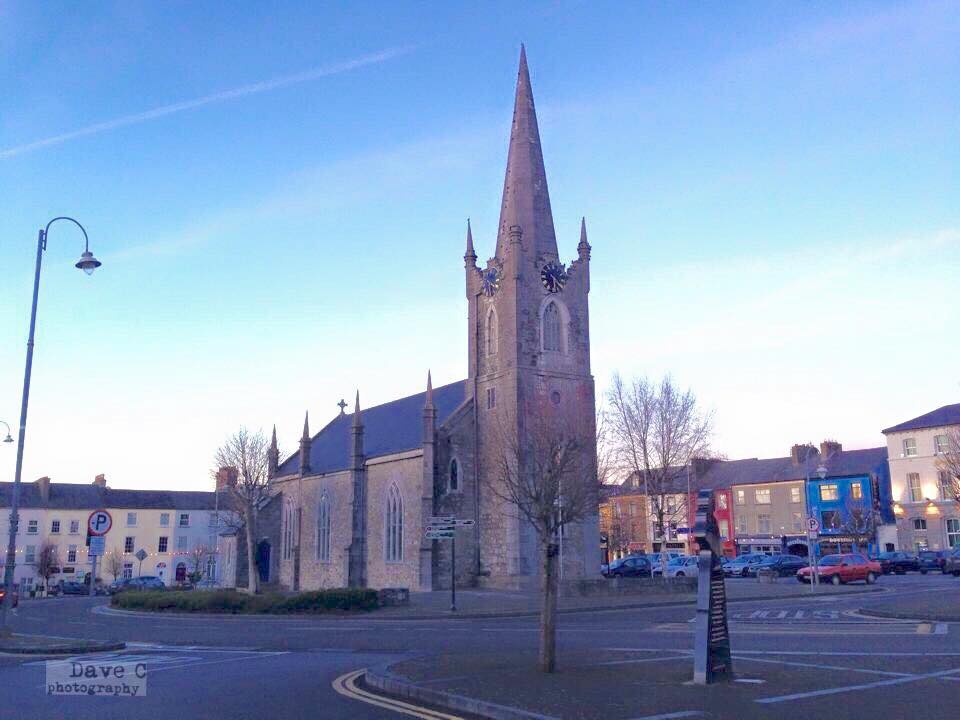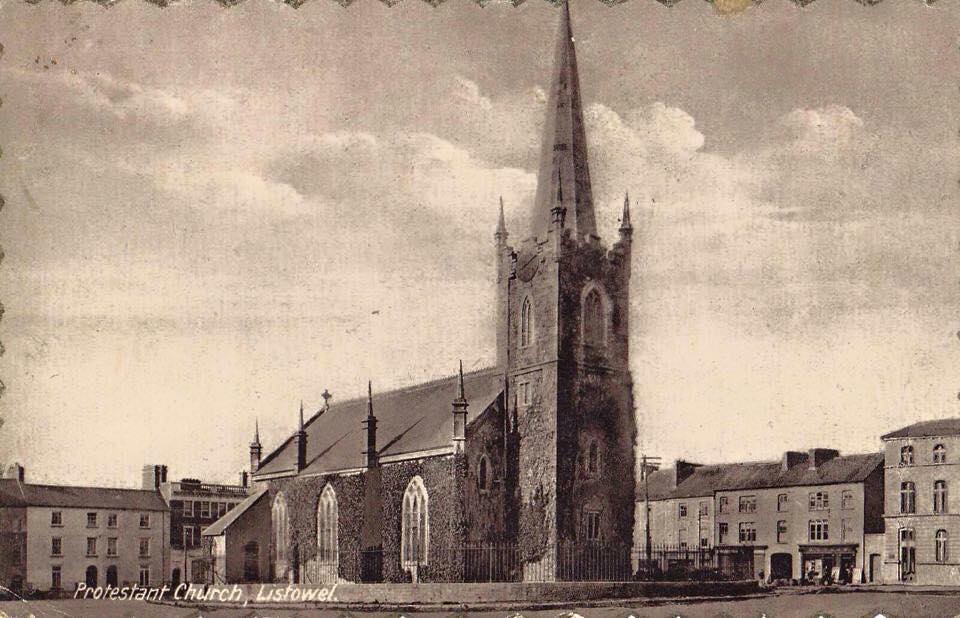 -St Johns Church Listowel-
This is a former Church of Ireland Gothic style church, located in the centre of the Town Square. In 1814 the site for the church was presented to the community by Lord Listowel. A Cork architect, James Payne designed the church and it was used by the faithful of North Kerry as a place of worship from its completion in 1819 until its deconsecration in 1988. The Church of Ireland community and the people of Listowel were keen to preserve the building and make it a centre for local cultural activities and heritage.
It now houses a fine Theatre & Arts Centre and also a Tourist Office. St. John's Theatre & Arts Centre features an annual programme of performances including theatre, music and dance, exhibitions and educational programmes and an annual summer school.
(Original photo, late 1800s, unknown)
(Modern photo – July 2014)
(Historical ref – Listowel.ie)
<<<<<<<<<<


A Visitor Who Fell in Love with Listowel
Berenice Holmes sent me this account of her very enjoyable trip to Ireland in 2015. It's lovely to hear a first hand account from a visitor who had a great time here.
My name is Berenice Holmes and I get your Listowel Connection every day and enjoy reading through it. I thought it was about time I managed to share my wonderful trip to Ireland and Listowel with my husband Lionel last September 2015..
I started out a few years ago now asking on your blog how I could find out about my ancestors from Listowel. My Mum was always telling me all my life I needed to go to Ireland to see where her Grandmother came from in County Kerry which she was told was the most beautiful place on earth.
For a long time I had no idea where in County Kerry she came from but gradually I got more information and getting my Great-Grandmother's Marriage and Death Certificate they both said born in Listowel. (Abt.1850). My Great Grandmother was Mary McKenna and she emigrated to Australia around 1871
and married William Ives in Queensland in 1877. My relatives are the McKenna's of Listowel. My ancestors go back to Thomas McKenna and Joanna Ffoulkes who have some stories written about them and the uprising around 1879.
I have always had a longing to come to Ireland but could not make the trip as I needed to look after my Mother who passed away on the 1st November 2014 at 94 yrs. She would have been 95 in January 2015.
We had the most wonderful 2 weeks driving around Ireland and looking at places where my ancestors had lived on my Dad's side in Northern Ireland. We eventually arrived in Listowel on the Sunday of Race Week in September. We stayed for 4 days with Kathy Walsh at Gurtenard House.
That was wonderful. Kathy is just a great person.
Then we got to meet Jack and Sue McKenna. Jack is Mum's second cousin and mine as well. We spent the afternoon with them and it was the highlight of my trip to Ireland to meet them both I just couldn't believe we were finally here. It felt like I had come home even though home for me is Australia.
It really added a another dimension to my family and for me filled in some of my missing relatives. We spent the next morning with Sue and her son John and they took us to the old Kilshenane Cemetery to see some of the McKenna graves and up to see the old farm house. This was again another wonderful experience for us. The warmth and friendliness that we both felt from family, friends and anyone we met in Ireland was wonderful and really blew us away.
We had a wonderful time at the Listowel Races on the Wednesday for the Kerry National. I have attached a photo of us at the races. We really enjoyed being in Listowel over those 4 days and it was hard to leave. We got to meet a couple of people while we were there – Damian Stack and
Billy Keane (outside his pub) and also Gerard Greaney of Forur Genealogy while we were at Gurtenard House with Kathy. We got to go out to Ballybunion and along to the Bromore Cliffs which we loved as we were there on our own and no tourist crowds crowding out the place. We met the
Farmer and a good chat with him and got to give some attention to the beautiful grey horse out there.
We went down to Newmarket in County Cork for a visit to where my G.G.Grandfather John McAuliffe was born in 1836. He emigrated to Australia around 1867. He is my Mum's G.Grandfather on her dad's side. While we were in Newmarket we were introduced to Maurice Angland and he took
about 2 hours of his time to take us around Newmarket and show us things about the McAuliffes the cemetery, the McAuliffe crest on the outskirts of the town and the new Clann Building they are restoring as a community centre there as well as use by the Clann and then shared coffee with us.
That just blew us away again on how people would go out of their way to help us. It seemed every time we turned around someone was there to welcome and help us.
This trip has not satisfied my hunger for coming back to Ireland. We are hoping to get back again maybe sometime next year and if so we will make Listowel our base and stay with Kathy at Gurtenard house again and get to see more of County Kerry and the locals in Listowel and get
to feel like a local. We would dearly love to catch up with Jack & Sue McKenna if we can. The only thing that would stop us coming back would be our health which is very good at the moment. Lionel is 80 yrs and I am 75yrs. We don't feel old. It is a very long haul trip by plane from Australia but I am
sure we can do it. Kathy is very keen for us to come back again.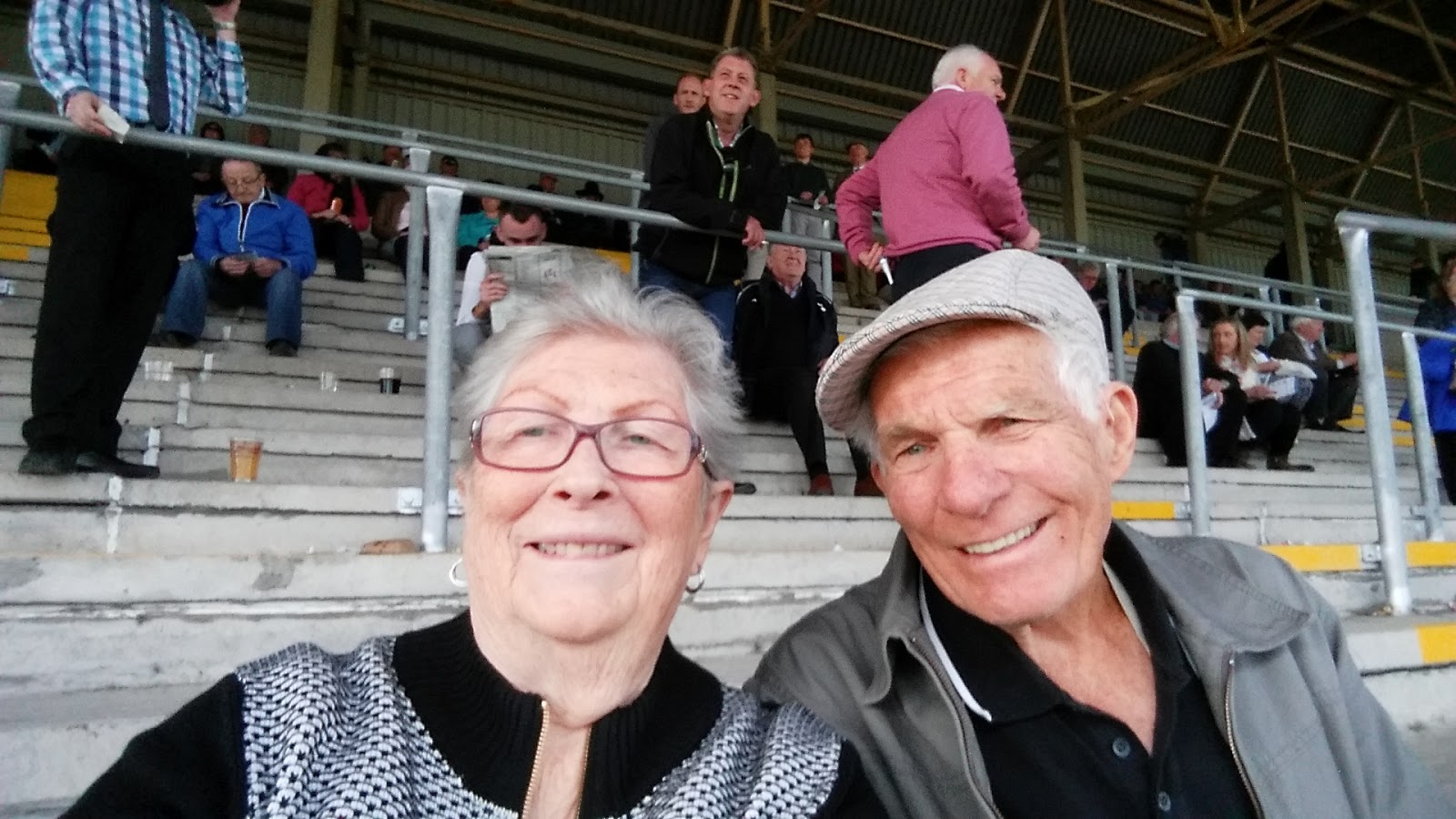 Berenice and Lionel at Listowel Races.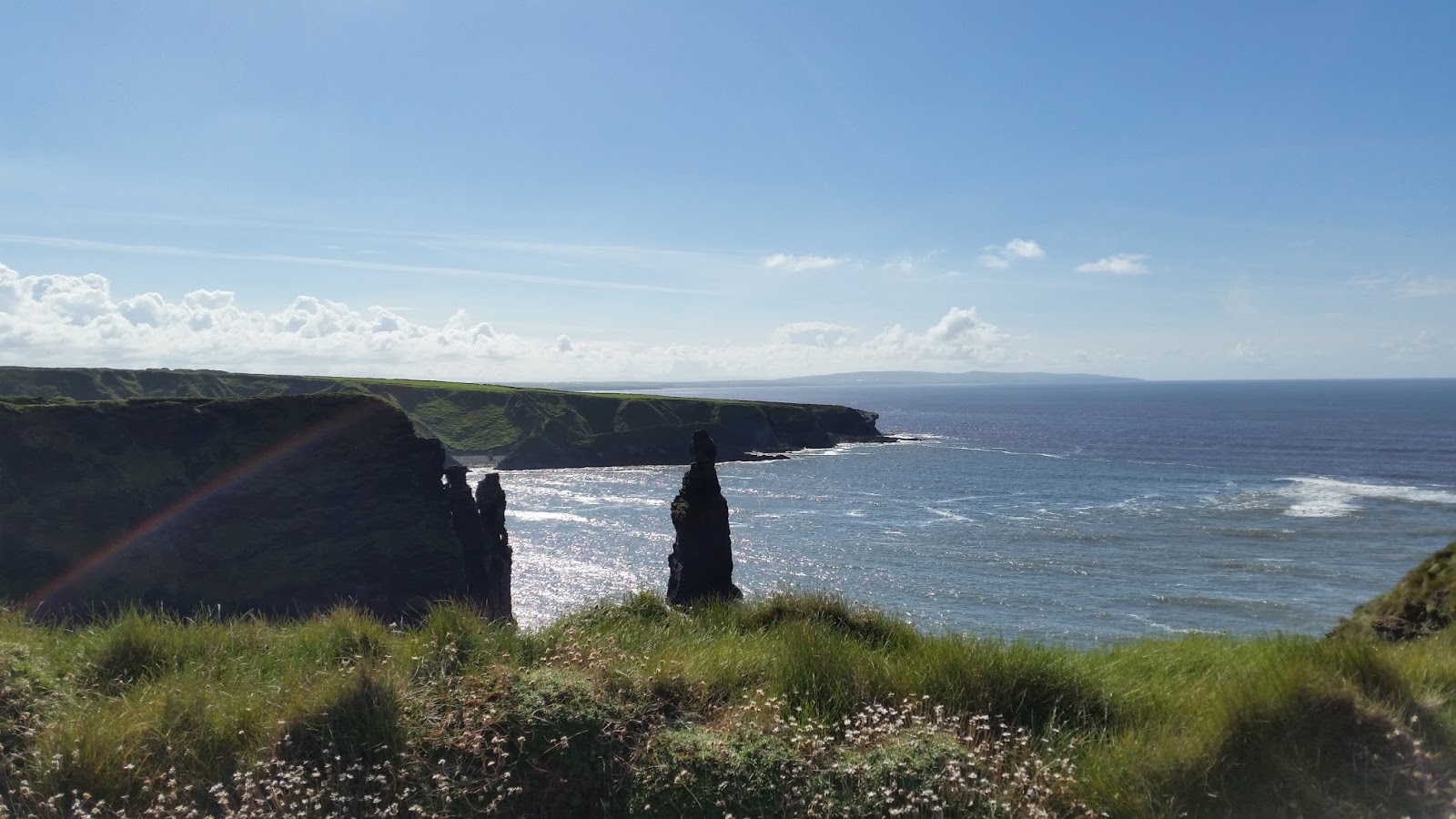 Berenice's photo of Bromore.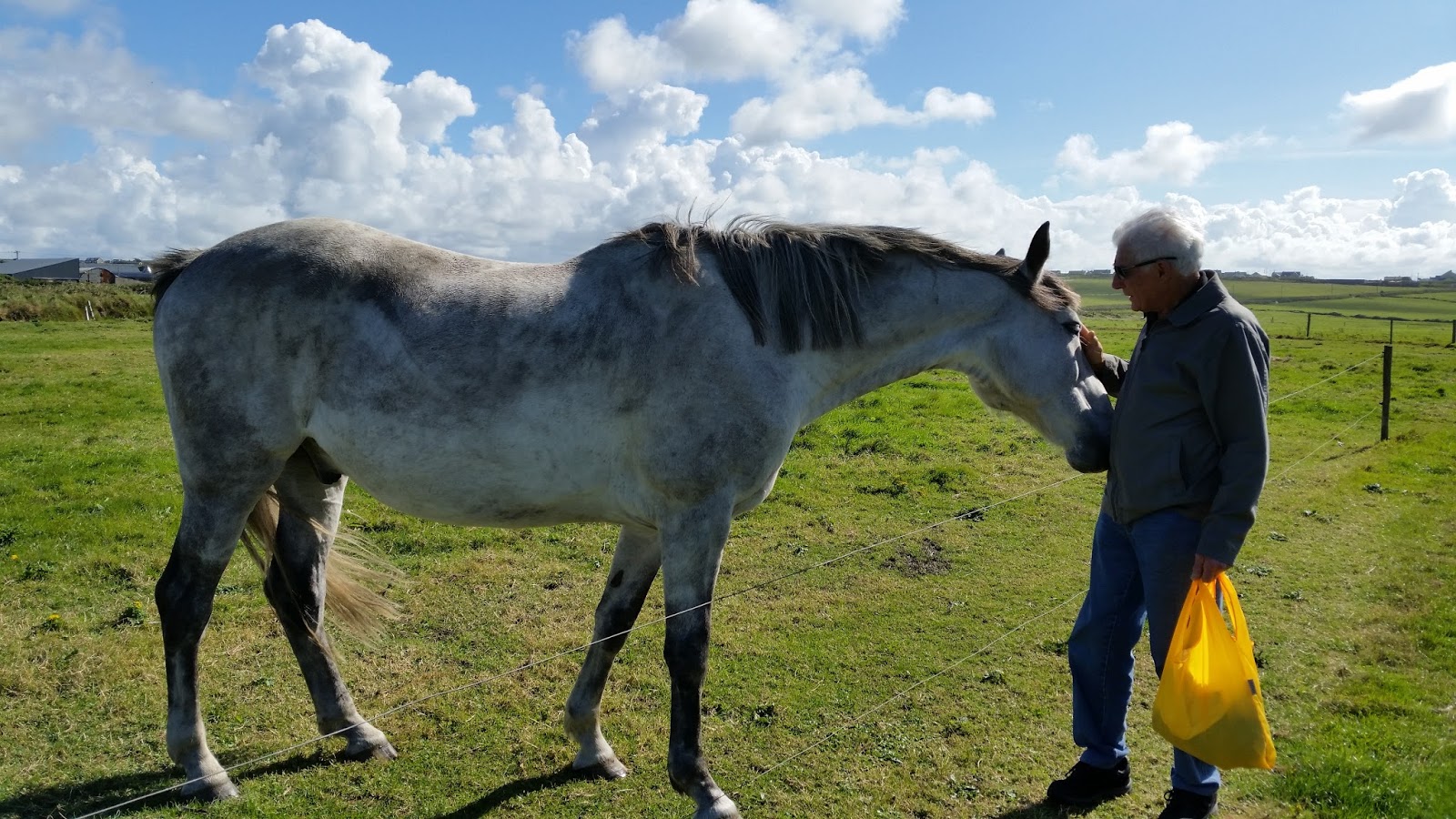 Bart gives Lionel a warm Kerry welcome.
<<<<<<<<<<
Presentation Convent, Listowel had a really beautiful front garden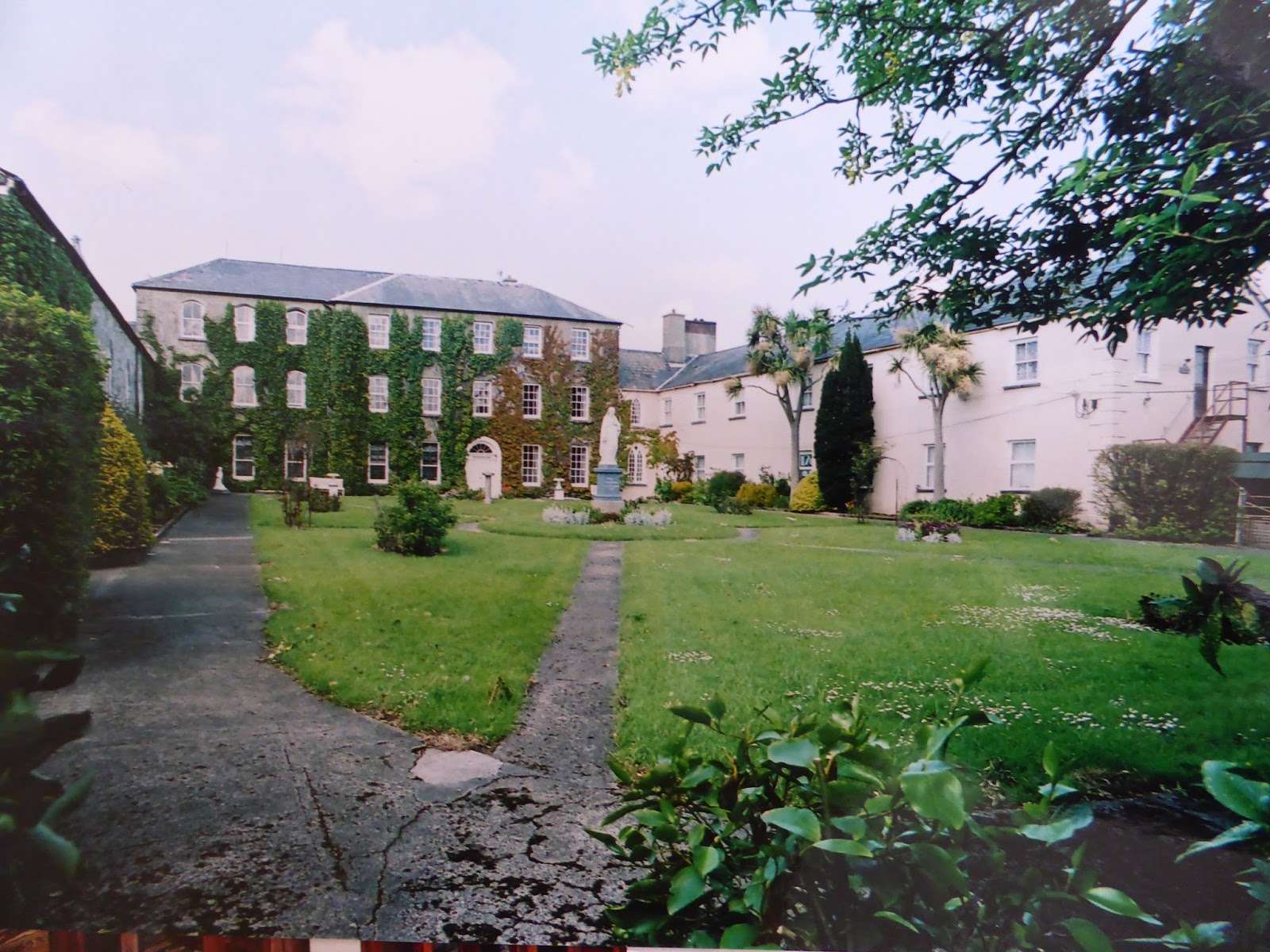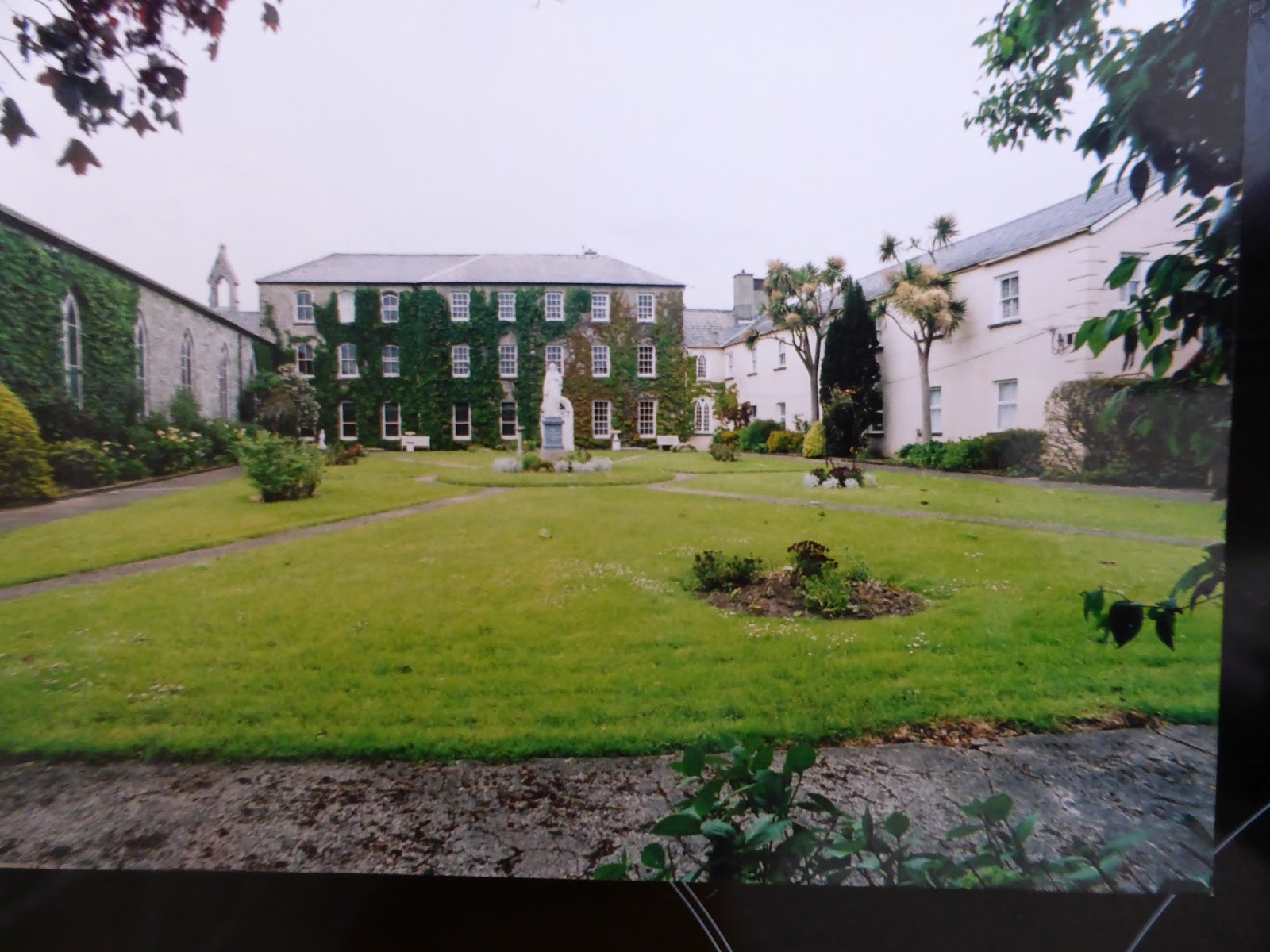 (Photos: Tim Griffin R.I.P.)
<<<<<<<<<
Room is Brilliant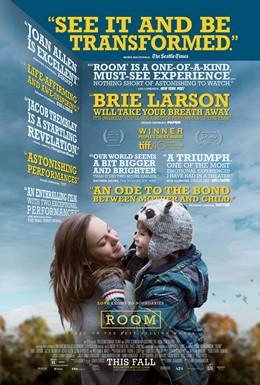 photo; Official poster
I saw Room this week. It's a long time since I was so blown away by a film. If the Oscar for best film was in my gift, there would not be a moment's hesitation before I awarded it to Room.
Jacob Tremblay as Jack stole the show. The twists and turns of this story of an exploration of human relationships was brilliantly depicted in this masterpiece. See it.
<<<<<<<<<


Done it Again


In the very competitive world of press photography Listowel's own Healy Racing are up there with the best.
The photo above shows a racehorse being hosed down after a race. It's this eye for the unusual shot that makes these superb photographers stand out from the pack.
Today, January 21 2016, the Irish Independent have a heartwarming Healyracing photo on the front page. Once more this Listowel photographer has shown that unequalled eye for spotting "the money shot".
The photo in today's paper is taken at the Races but not on the track. It's a heartwarming human interest photograph of a jockey signing an autograph for a young fan . Respect!