Butler Centre, formerly National Bank, in January 2019
<<<<<<<<<<
St. Mary's Listowel at Christmas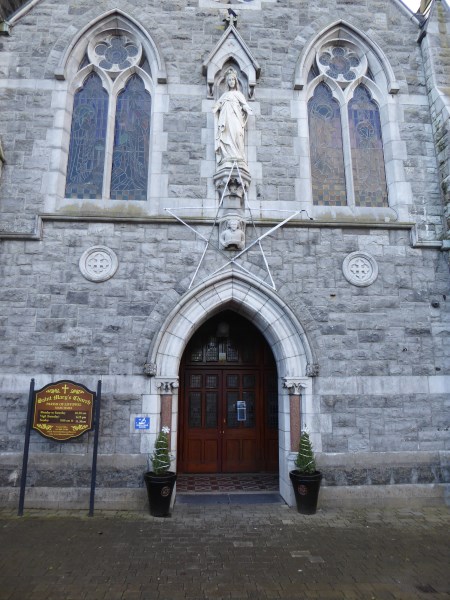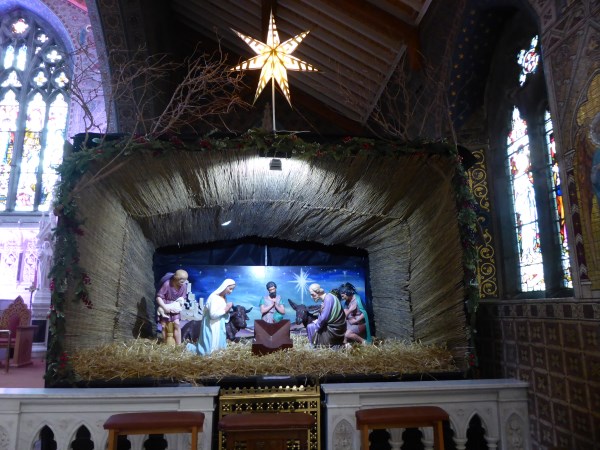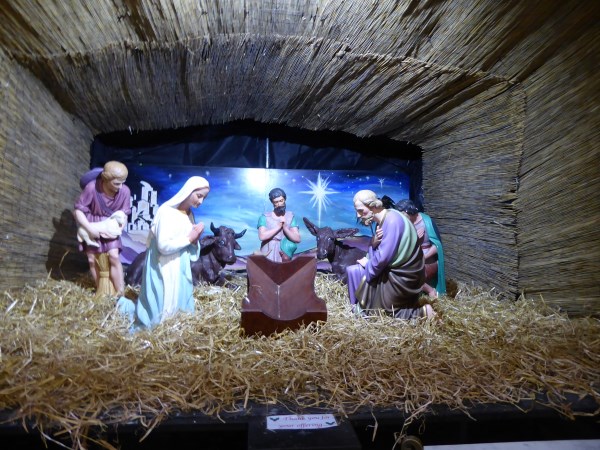 Our parish crib looked particularly lovely this year with its new backdrop.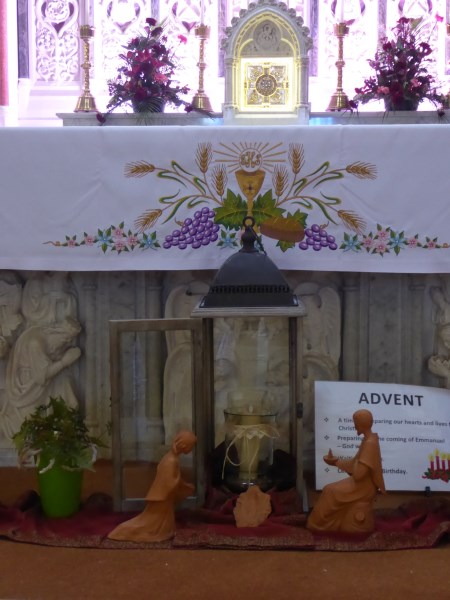 I was in Cork for Christmas. I was in the city centre on Sunday December 23rd, two days before Christmas. While my hosts were doing some last minute shopping I decided to pop into a church to say a prayer. BUT "all the doors were closed and shuttered".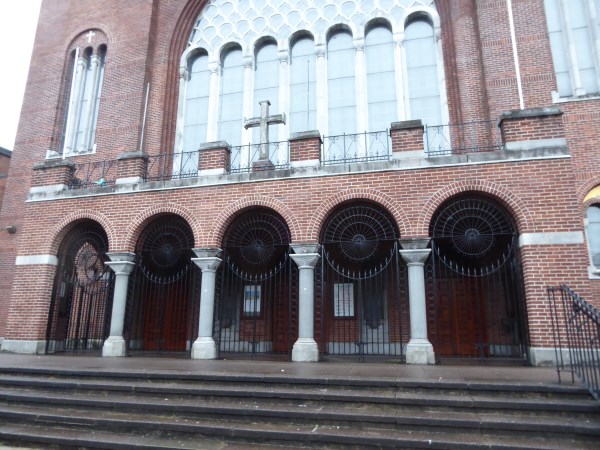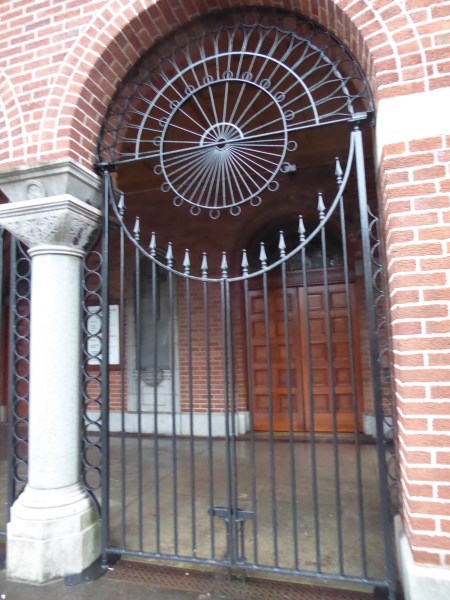 St. Augustine's was locked as well.
While I was wandering the streets at a loose end, I came across this fascinating mural.
Fascinated, I took a closer look and here are some of the quirky details for you.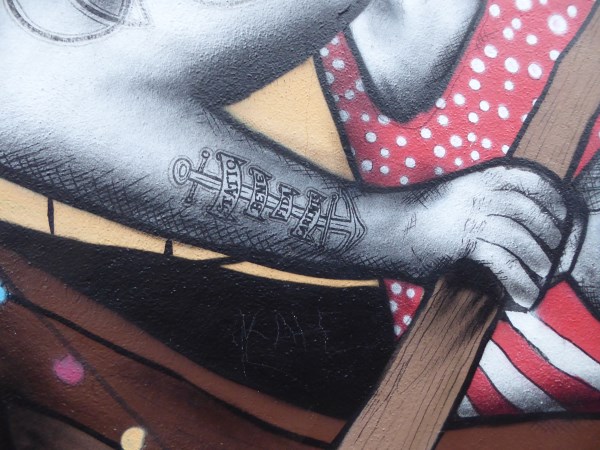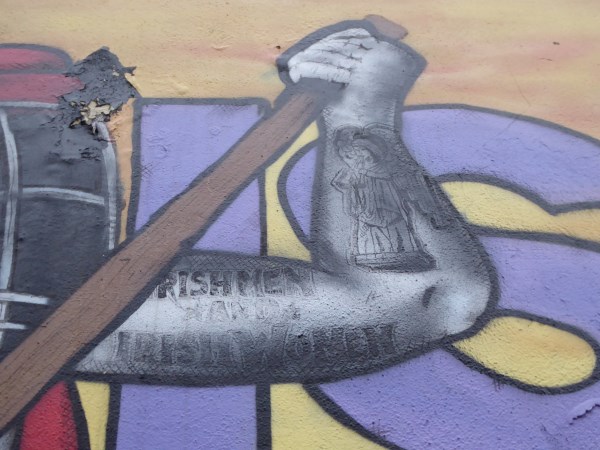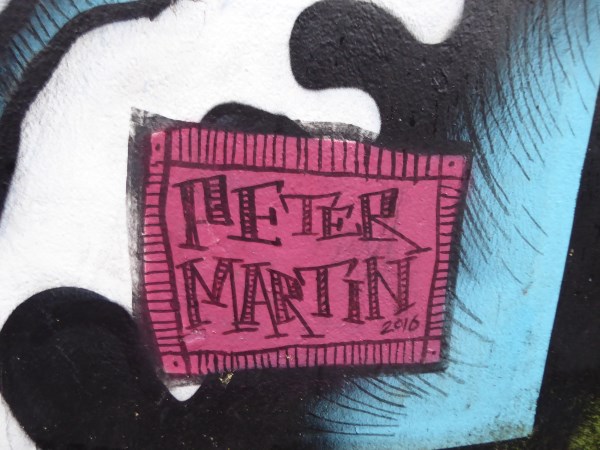 <<<<<<<<
The End of an Era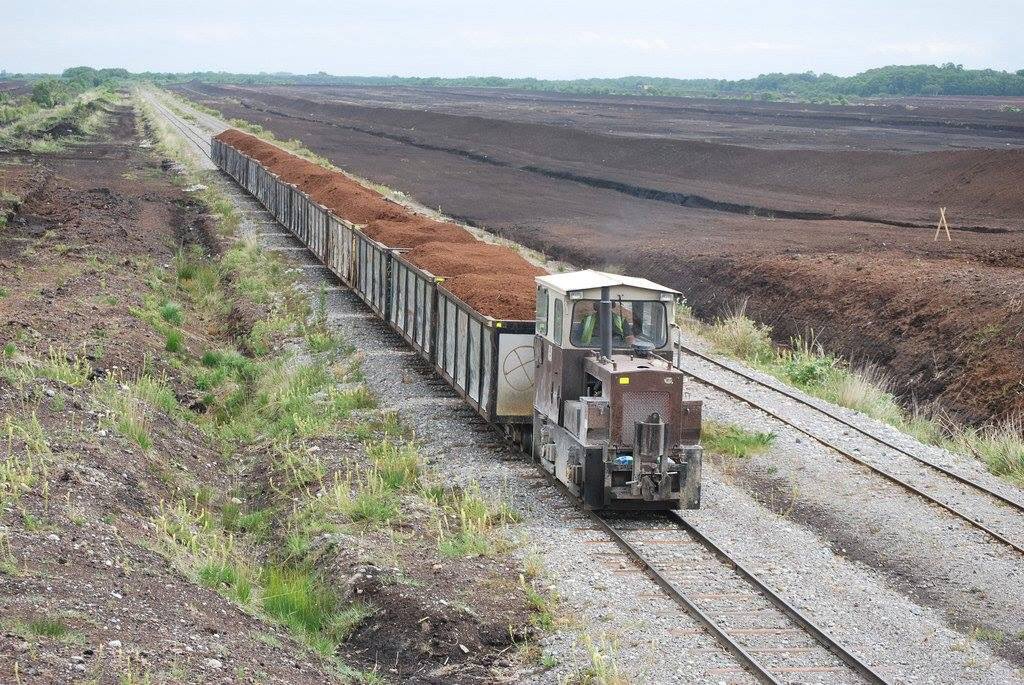 This is a train carrying milled peat through a Bord na Mona bog in the midlands. In 2018 we saw the beginning of the end of Bord na Mona as we know it.
Many Irish men and a few women earned a good living on the peat bogs in an Ireland when times were hard.
Before the Bord na Mona workers' villages were built, workers lived in Nissen huts and hostels in fairly primitive conditions. These men often didn't go home even for `Christmas Day so they celebrated the big day together in the hostel.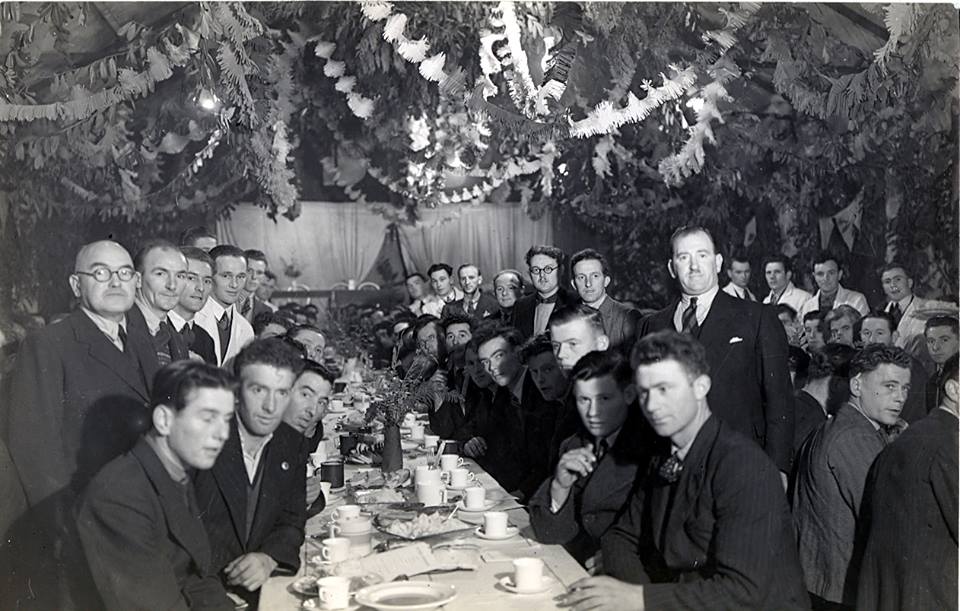 From 1942 to 1944 any men who stayed on for the winter were brought into Edenderry and Newbridge Hostels for special Christmas events. They usually arrived on the 24th and stayed until December 27th. St Stephen's Day activities were usually football games and other sporting events. In 1945, due to falling numbers the event was confined to Newbridge. This photo comes from Newbridge Hostel in 1944.
Source: Bord na Mona Living History
<<<<<<<<
Goodie Two Shoes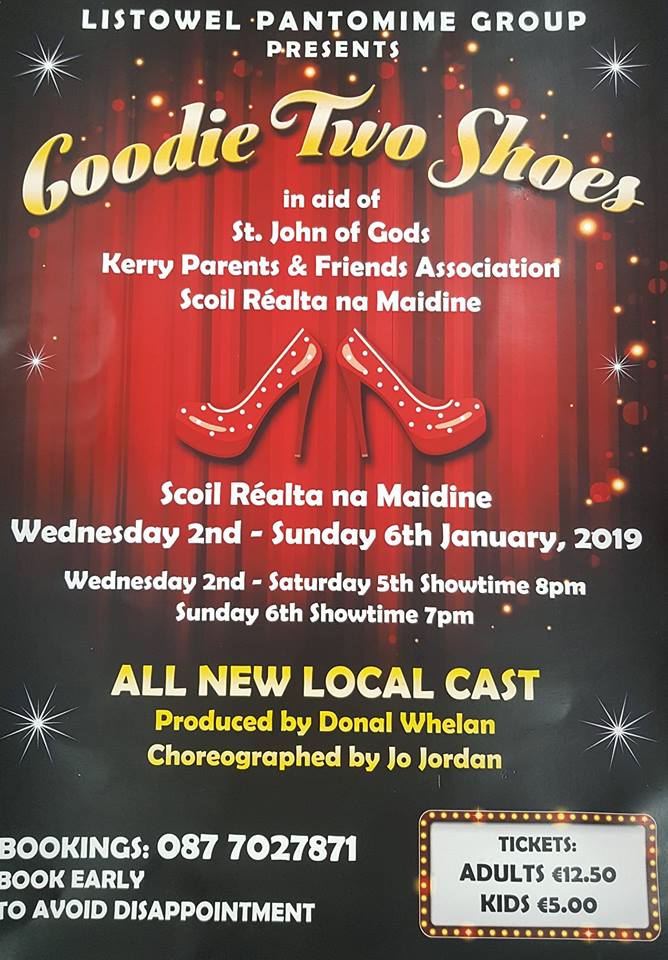 This year's Pantomine was great gas. It was an excellent night's entertainment. Well done everyone!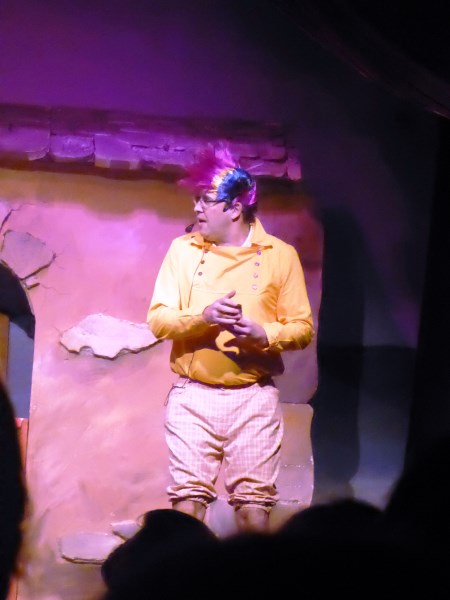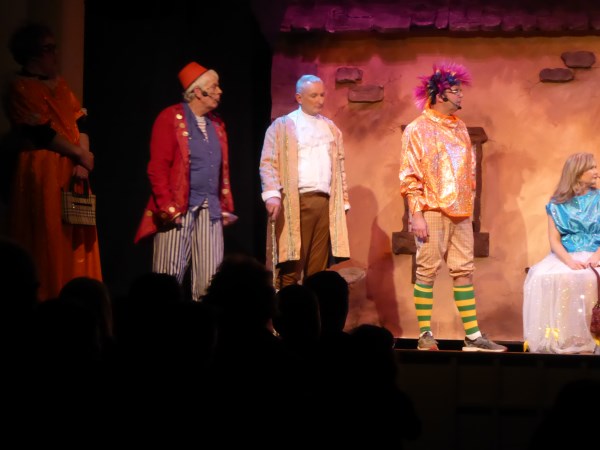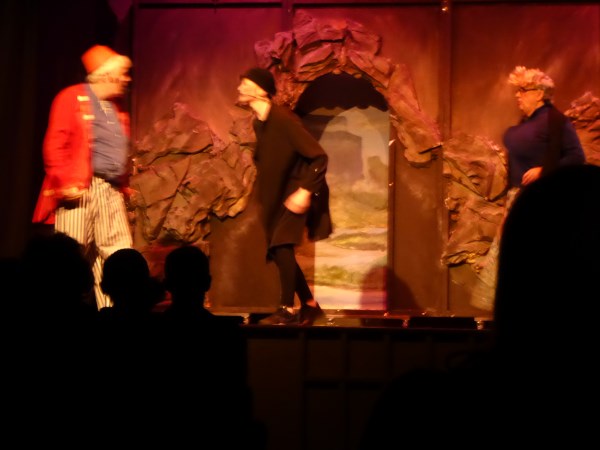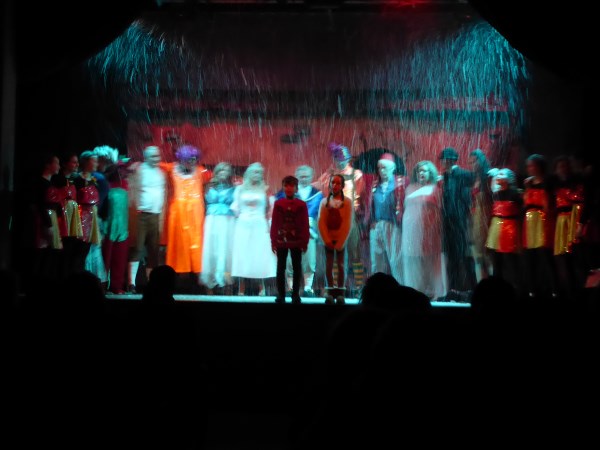 Just a few photos I took on opening night.