Peppercanister Church, Dublin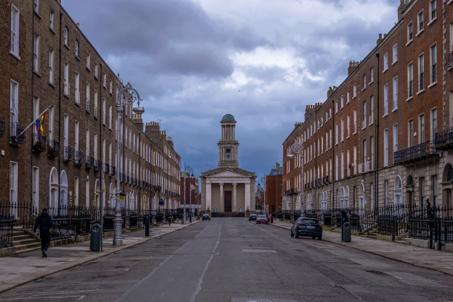 Eamon ÓMurchú took this great photograph recently
<<<<<<<<
"All you that have your eyeballs vexed and tired
Feast them on the wildness of the sea" Keats
Marie Moriarty took these photos in Ballybunion yesterday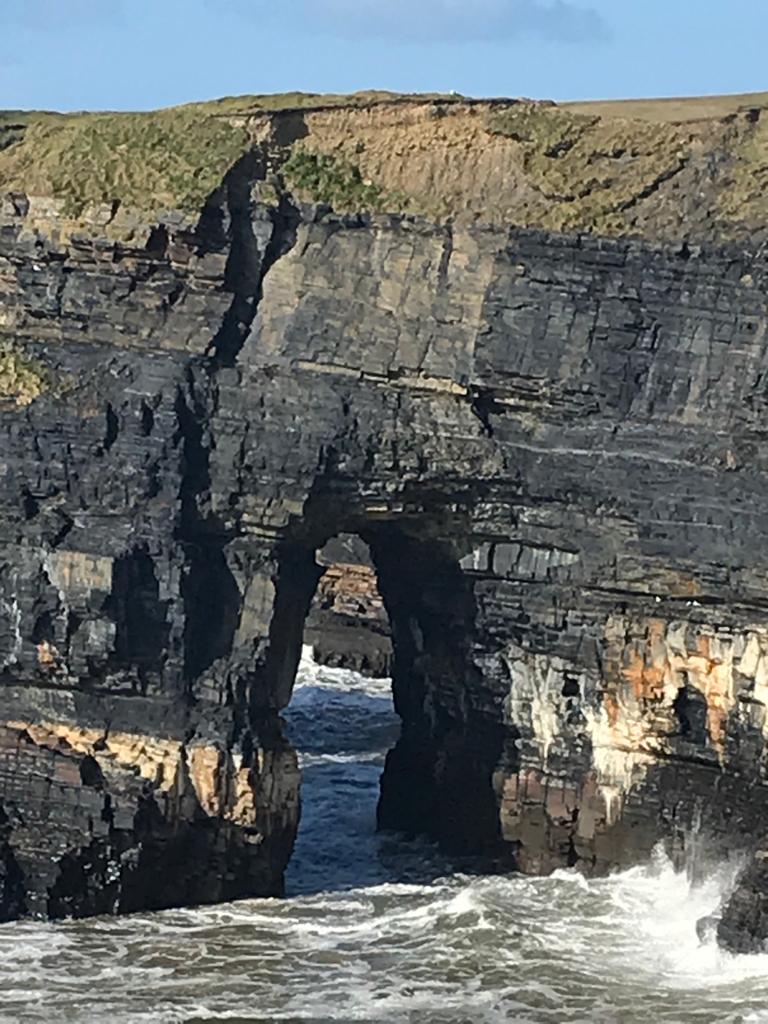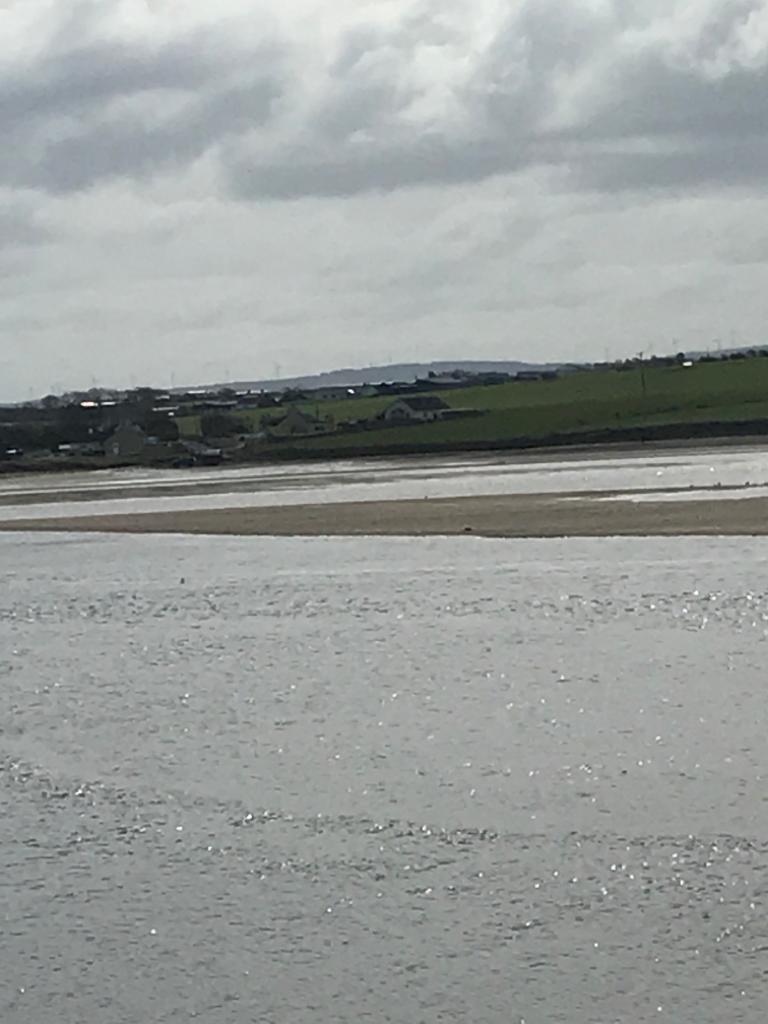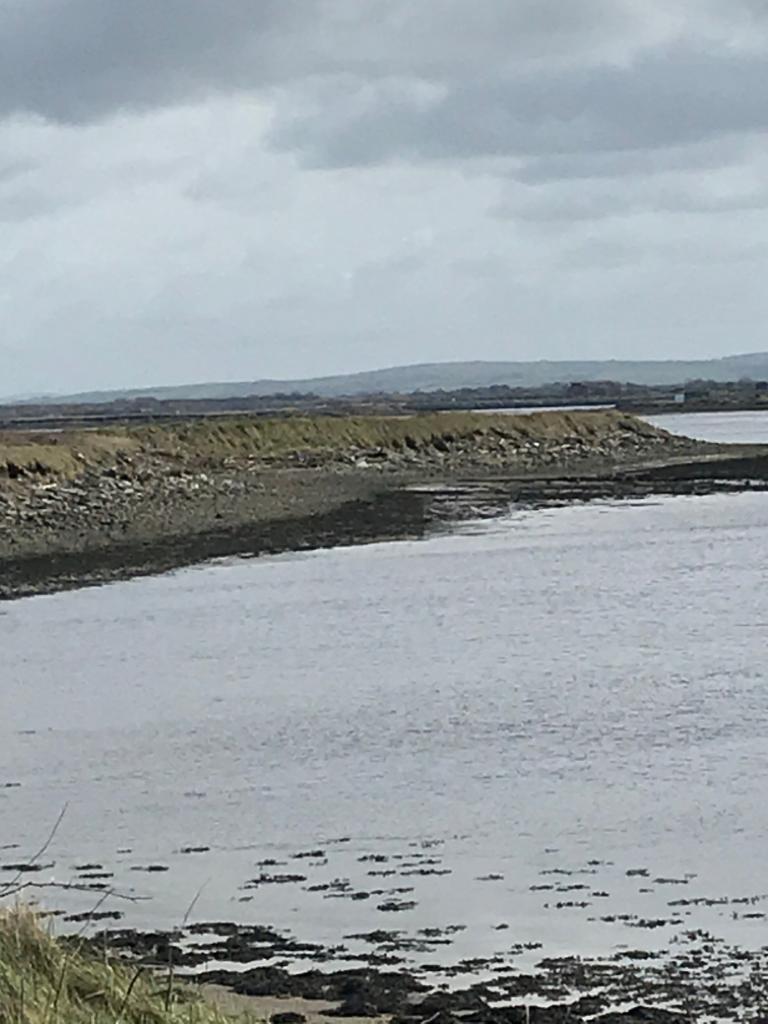 <<<<<<<
St. Michael's staff 1979
This photo was published a commemorative book to celebrate the centenary of the school.
May all of those who have passed away rest in peace.
<<<<<<<<
Lent
While we are in partial lockdown due to the global pandemic, Covid 19, people may not have been visiting the church as much as usual. Here is the lovely display for Lent 2020.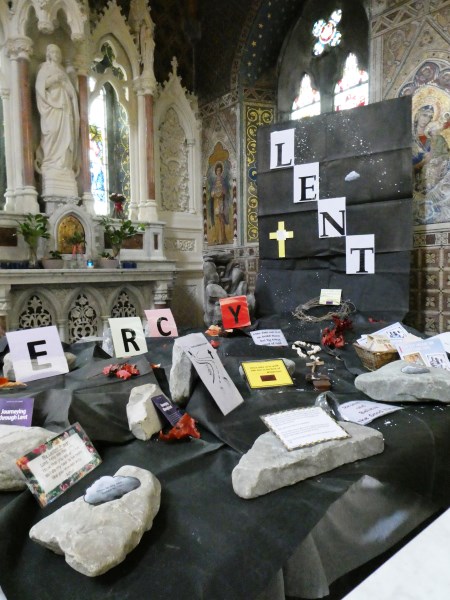 <<<<<<<<
Hard Times in North Kerry in 1881
Kerry Sentinel 06.05.1881, page 3 (Edited Version)
Important Meeting of Lord Ormaithwaite's Tenantry in the parishes of, Listowel, Ballydonoghue, Newtownsandes, Lixnaw, Irremore and Ballybunion were at a meeting in the Land League Rooms in Listowel. They decided that 25% over Griffith's valuation was a fair rent. Mr George Sandes the landlords agent refused the offer and offered an abatement of 15%, he agreed to meet Lord Ormaithwaite and let them know his reply in a few days.
The cases of the eviction in Gunsboro of Broder and Kissane, who were uncharitable put out on the road at the end of their working life, had the sympathy of all tenants.
Priests in attendance Rev. M O'Connor , P.P. Ballybunion; Rev James Burke, P.P. Newtownsandes, Rev James Casey C C. Listowel; Rev F Cremin, C.C. Lixnaw; Rev. M. Godley, C.C. Ballybunion; Rev F. Carmody, C.C. Newtownsandes, and the rev B. Scanlon, C.C. Duagh.
Priest of the Listowel Deanery held meeting and deplored the evictions on the property of Mr. Gunn Mahony and absentee, a dying man, father of large family was flung on the roadside without any shelter. North Kerry was tranquil, but it is with horror they contemplate the future, if the evictions of law abiding and industrious people, continues.
<<<<<<<<
An Ode to St. Patrick in This Time of Crisis
St Patrick's Day 2020
By Mary Mc Elligott
Please come back St Patrick
And bring us loads of bleach,
Soap and disinfectant
And sanitizers, yes, one each.
Back then, we thought snakes were bad,
For the Irish, a pure curse
But now in the year we have
The story is much worse.
Corona is the reason,
A scary dangerous Virus.
It's in all the Televisions,
The papers and the wireless.
It spreads with a cough or sneeze
Or even talking to a person
And forget about a handshake.
It will only make it worsen.
If you can bring supplies,
Include some kitchen rolls
Don't bring any toilet paper
As we all have loads and loads.
Also to be safer,
Leave your cloak and staff at home.
We'll provide a set of scrubs
'You'd get destroyed in bleach and foam.
We're not out this year
But we're not too far away.
We're indoors and we're praying,
That you'll kill the bugs with spray.
We've even closed our Pubs,
Paddy's day, a disaster
But we're willing and we're able,
If the Virus goes much faster.
You saved us many moons ago.
You're held in high esteem.
Irish eyes will all be smiling,
When we're out of quarantine.
We'll be dancing and a lepping,
Down the streets, with marching bands.
Oh, a little reminder when you're coming,
Don't forget to wash your hands.