Happy St. Patrick's Day 2017 to everyone in the Listowel connection community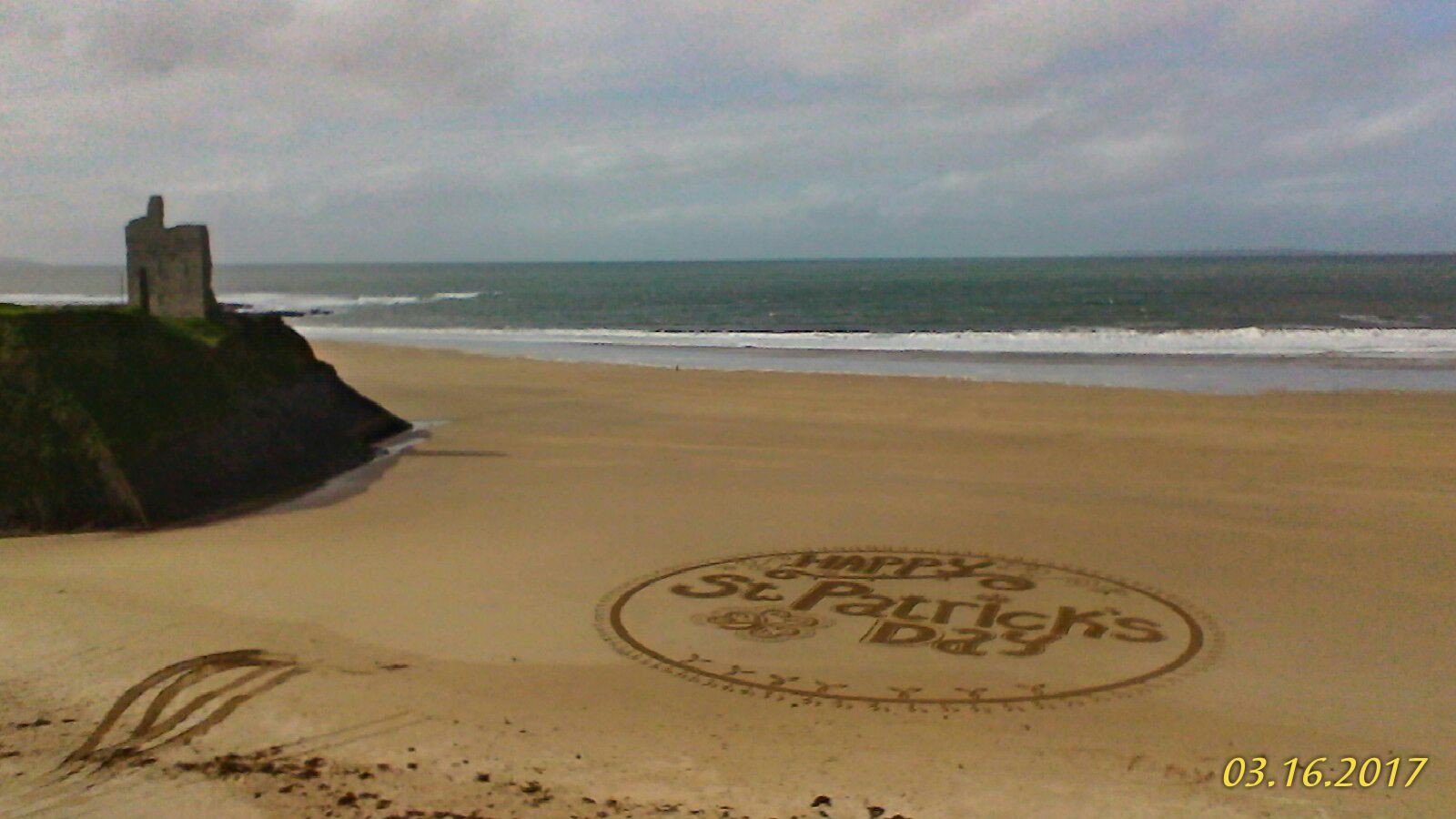 Photo and sand art by Mario Perez
<<<<<<<


Noreen O'Connell sends us this sad poem which was written by her emigrant great grand uncle, Paddy Histon
The Dear
Little Shamrock
The shamrock you sent me
Fond greetings it brings me,
From the green hills of Ireland,
Far, far away:
And when I hold them
With care I unfold them,
For they grew near my home
In the hills of Athea.
The leaves were once green
Mow they are dried up and withered,
The tears from my eyes
Will refresh them like dew:
They recall to my mind
The long-cherished memories,
For it's often I trod
On the spot where it grew.
Oh, could they but speak
What stories they would tell me,
Of the heroes who fought
To set our land free,
The martyrs who fell
By the sword and the scaffold,
Are fondly engraved in my sad memory.
Here's to the shamrock,
The flowers of St Patrick,
I will wear it to honour
The Saint's blessed day:
But my footsteps will tread
On the shores of Columbia,
But my heart is at home
In the hills of Athea
Composed by Patrick J. Histon
In Conn. U.S. A . circa 1930
<<<<<
St Patrick's Day in 1909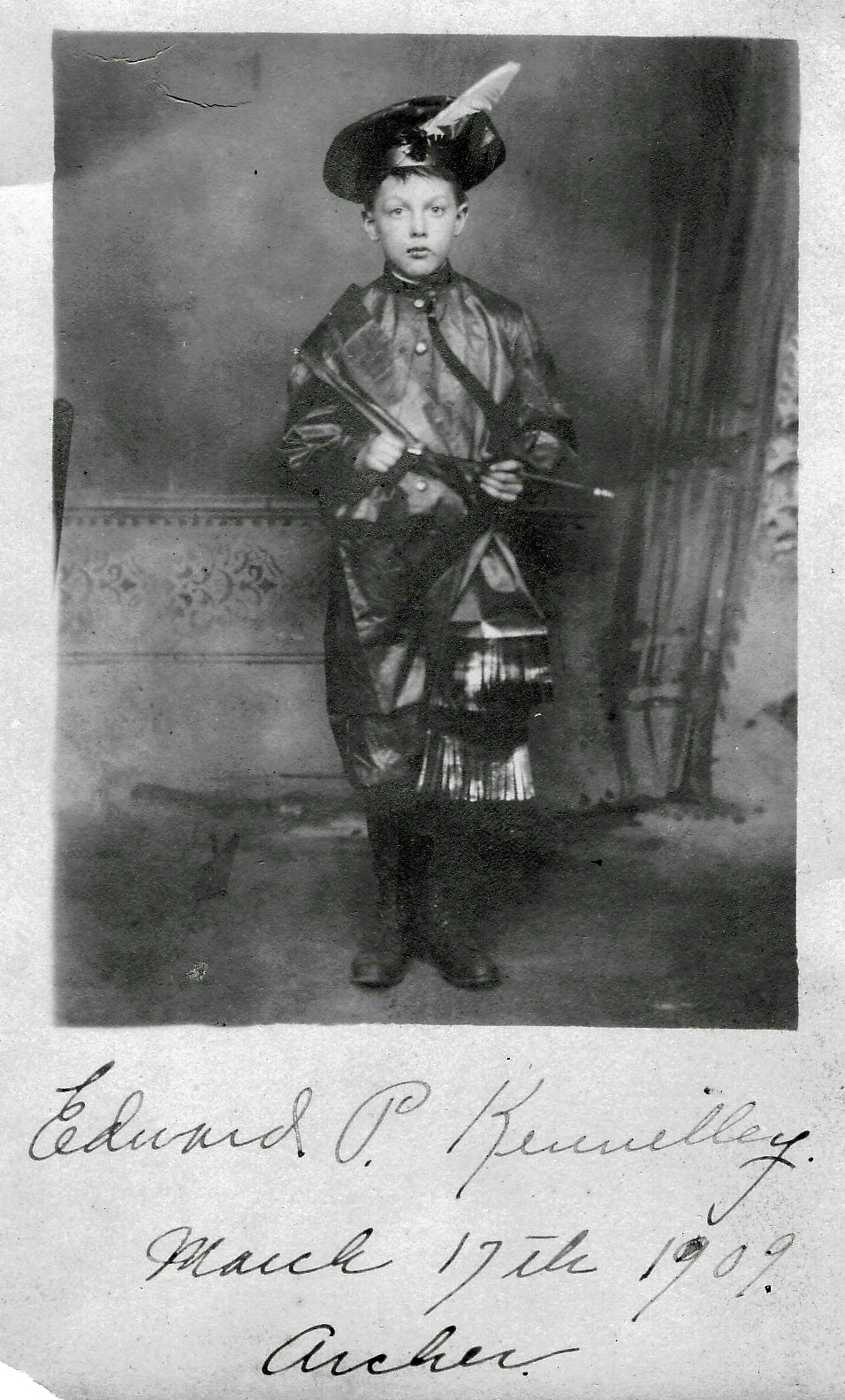 This lovely old photo was sent by Margel Soderberg. She tells me that this is her grandfather and she says
"His family lived in Chicago but his grandparent's emigrated from Listowel in the 1860's. In the photo, he is a young boy of 10, dressed as an archer and the date is given as St. Patrick's day. I have posted it to the Chicago Genealogy page but it didn't sound familiar to anyone so I wondered it there was some type of celebration that was familiar to you. He was Catholic."
Does anyone in Chicago have any idea why this little Irish boy was dressed like this on the feast day of our patron saint.
<<<<<<<<<<<

Today is St. Patrick's day so I'll be busy with my camera.
They have already celebrated our national festival in other places. Here are a few photos from abroad.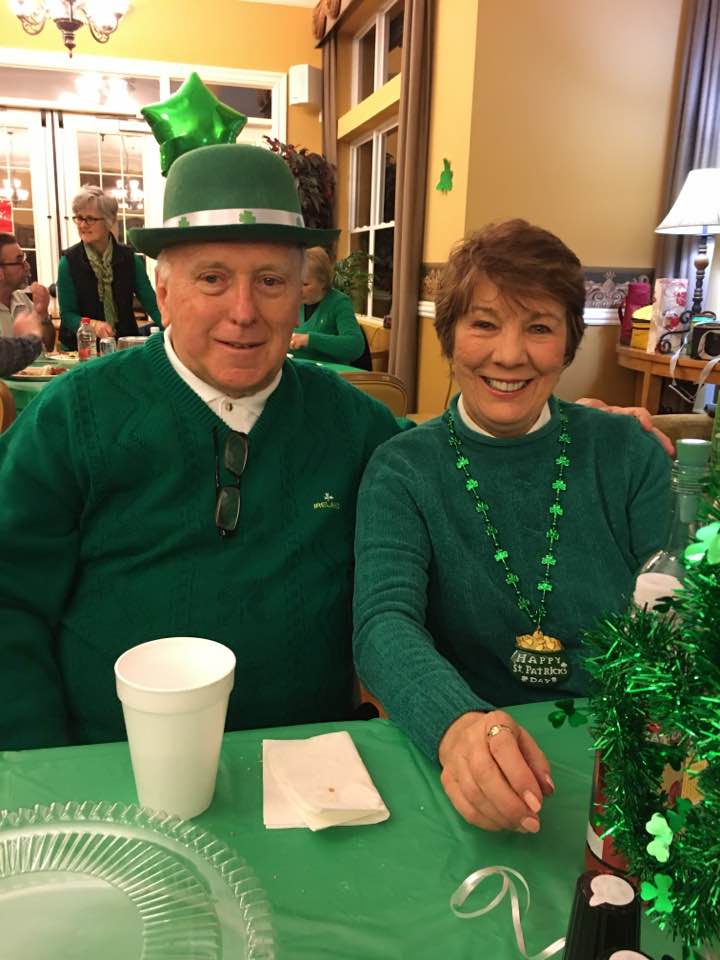 Far from his native Lyreacrompane, Liam Murphy celebrated the feast in New Jersey before the storm struck.
His friend Jule Spohn told him in a message of the plans for St. Patrick's Day in Newark:
Hi Liam. Here is a little bit of St. Patrick's Day news from Newark for you and your "Irish" friends. On St. Patrick's Day morning our "New Cardinal" here in Newark, His Eminence Joseph William Cardinal Tobin, will be the principle celebrant and homilist at the "2017 Memorial Mass for Deceased Members and Investiture of the Grand Mashall and Deputy Grand Marshal." The Mass will be at St. Patrick's Pro-Cathedral on Washington Street and Central Ave at 9:15 am and will feature the Newark Firefighters Pipe Band and the Knights of Columbus 4th Degree Color Guard. Newark's St. Patrick's Day Parade will take place that same day – March 17th – starting over by the Pru Sports Center on Mulberry Street at 1 pm. HAPPY ST. PATRICK'S DAY to all.
<<<<<<
And in Sarasota, Florida
Pat del Savio writes;
As there isn't a St. Patrick's Day Parade nearby, I am sending you some photos of my town's Irish Gaelic Festival, a small, but enjoyable event.
Dancers with gray costumes are from The Drake School of Dance.
Dancers in multicolor costumes are from the Irish Dance Academy of Sarasota Three of the dancers are competing in dancing competitions in Belfast and Dublin this year. Gillian McCormick is the teacher and she is in the photo with the dancers.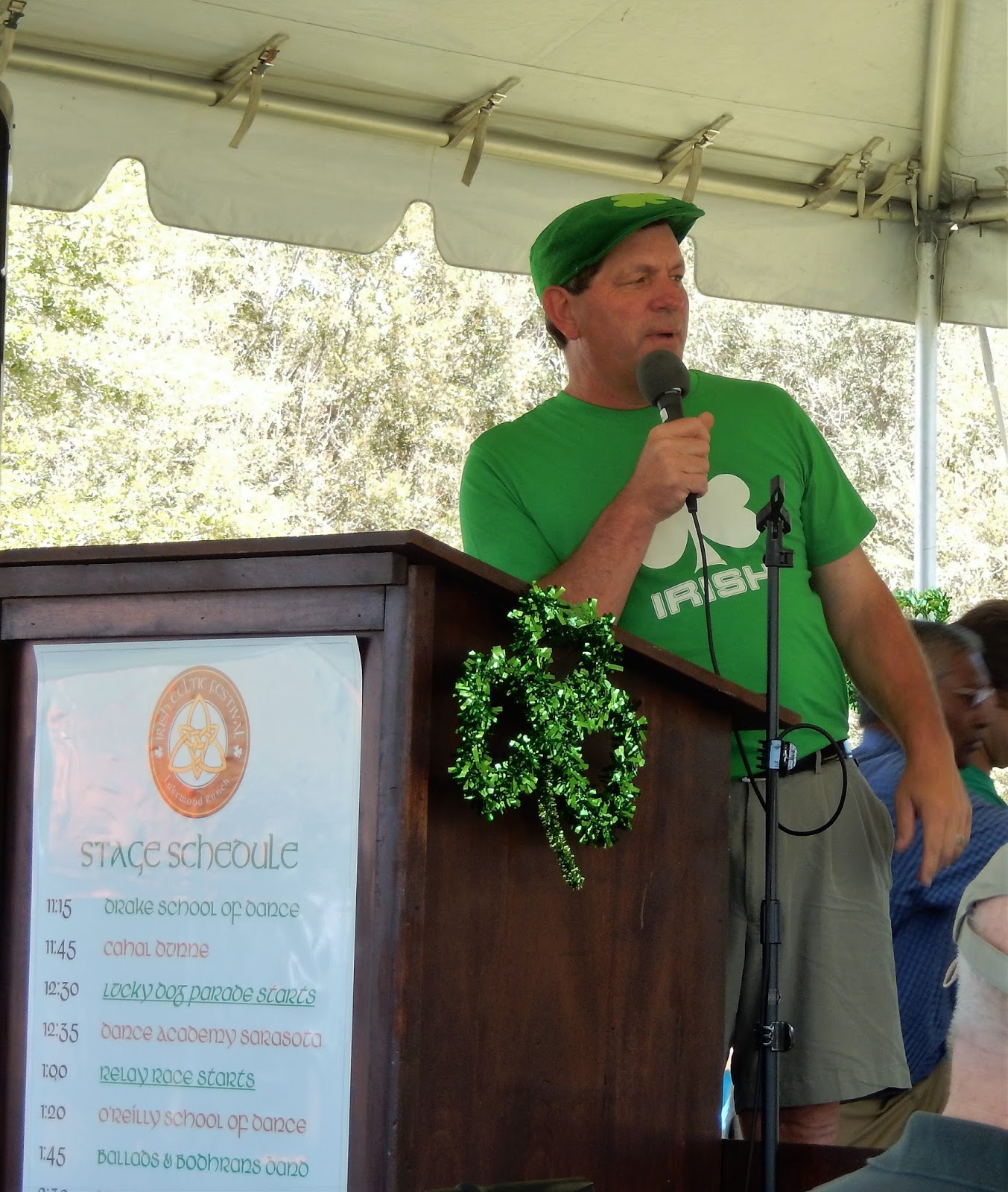 The local weatherman is Bob Harrigan who was part of the entertainment on the day.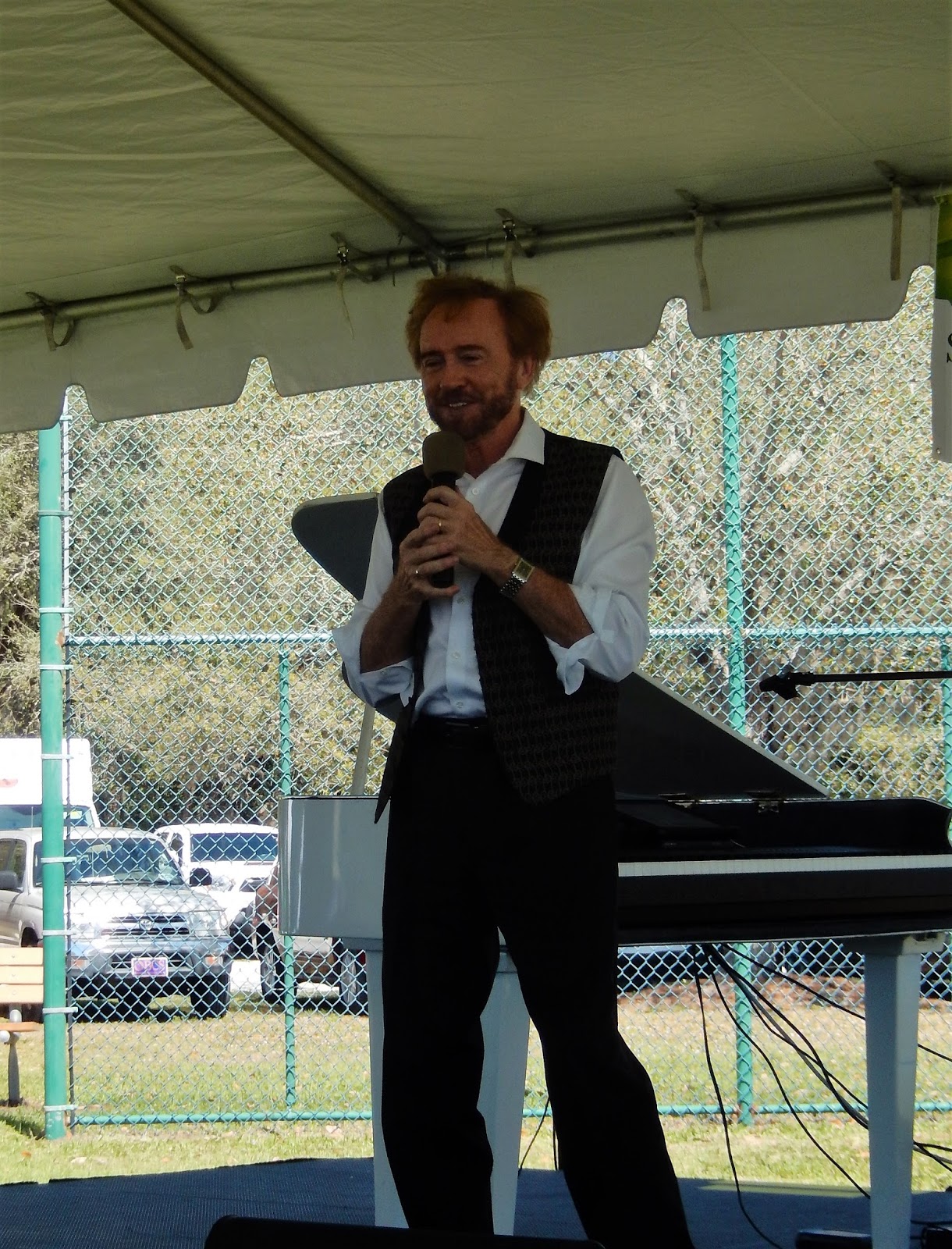 Cathay Dunne had a fairly successful career in Ireland and Germany before turning his attention to the U.S.,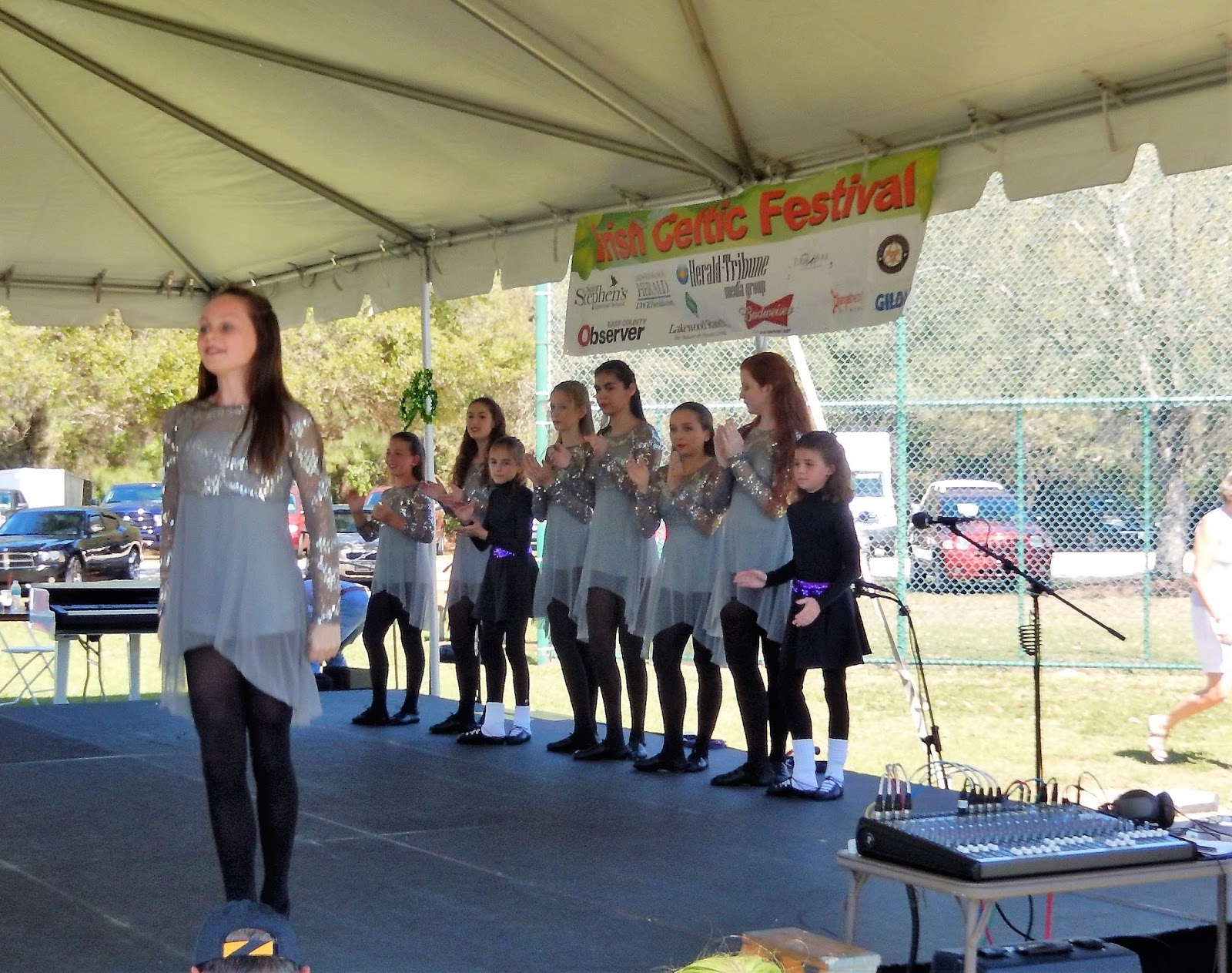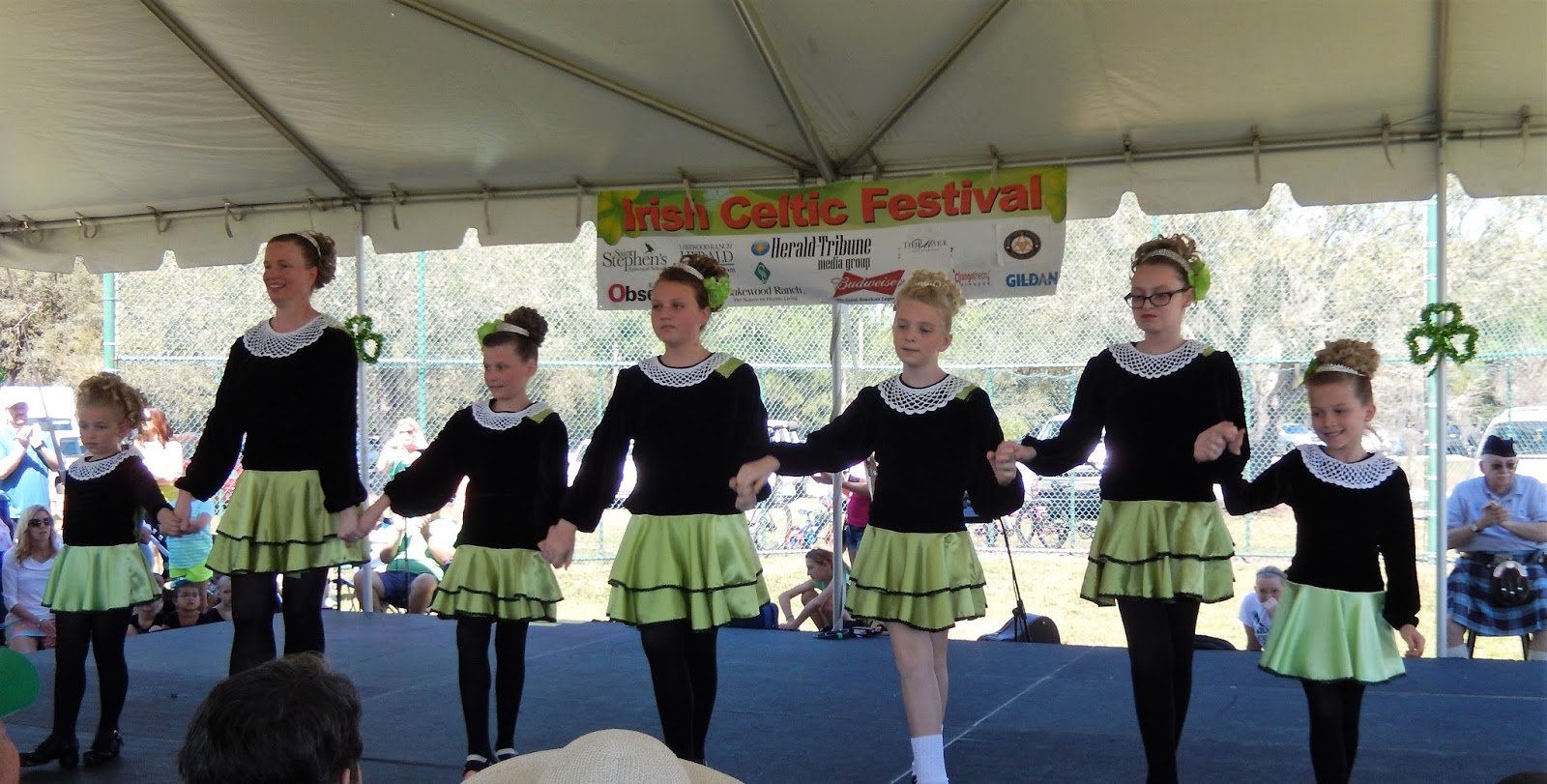 These costumes were hand made by the dance teacher's mother and the crochet collars hand made by her aunt in Ireland.
Behind this man is an inflatable pop up Irish pub.
<<<<<<


We're ready for the off