Doctor Foster went to Glouster
in a shower of rain
He stepped in a puddle
up to his middle
and never went there again.
Dr. Foster's reaction always seemed a bit drastic to me. If he came to Listowel on March 17 2017, we definitely would have seen the last of him. It rained relentlessly all afternoon, but I soldiered on and snapped away to bring you more scenes from the parade.
I make no apologies for the overload of photos of rain soaked children. The least they deserve is a moment of recognition for their efforts.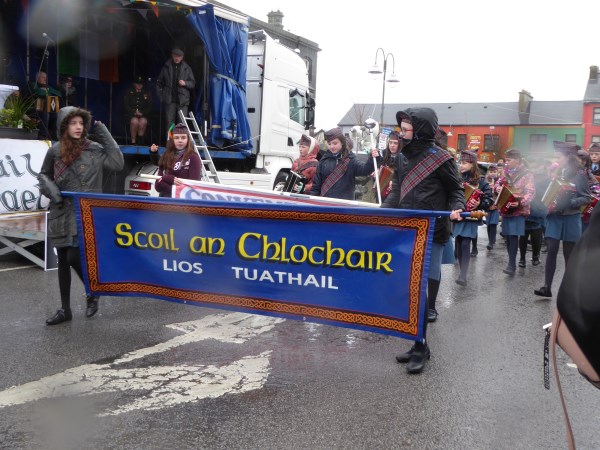 The marching band is still going strong after 20 years.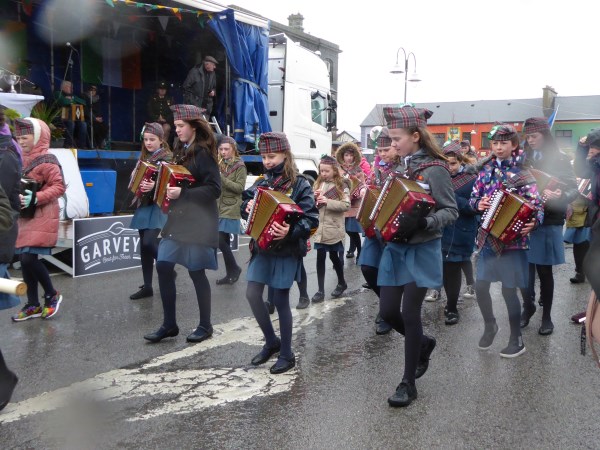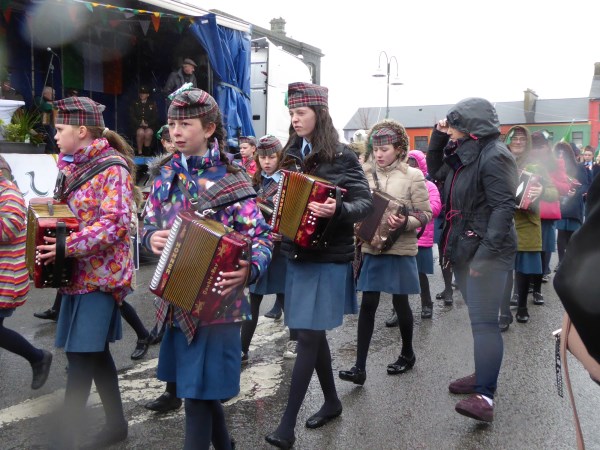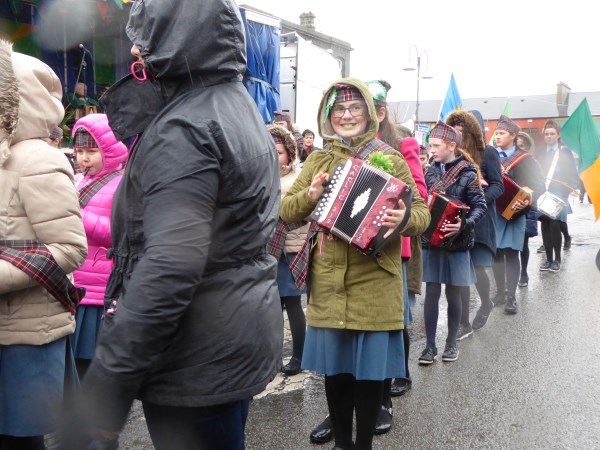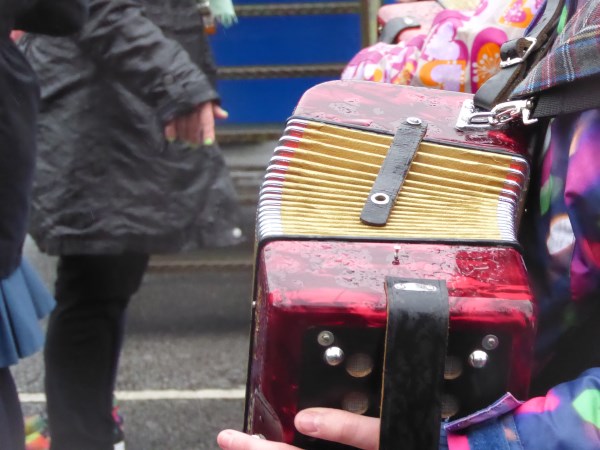 The green fingernails are on the hand of Anne (O'Connor) Brosnan who teaches the music and drills the band year after year and you must remember that, unlike other bands, a school band is constantly losing valuable personnel and gaining new inexperienced members. Anne is a treasure in the town. She deserves more recognition.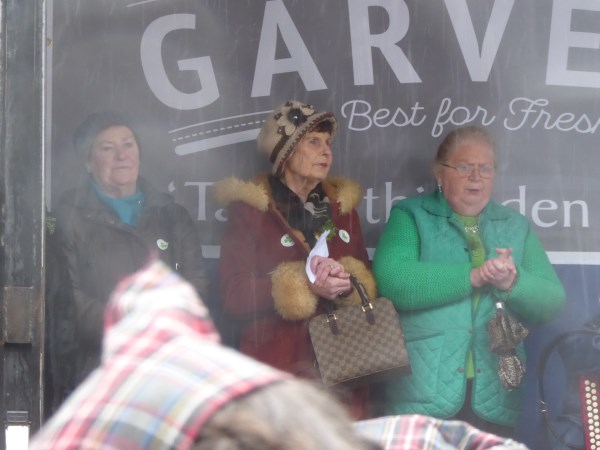 Some familiar faces on the reviewing stand.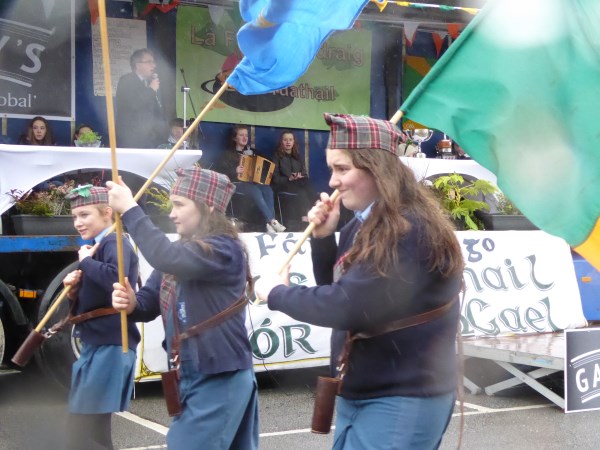 You can see determination written on the faces of these poor girls who had the unenviable task of holding flags aloft in the teeth of driving wind and rain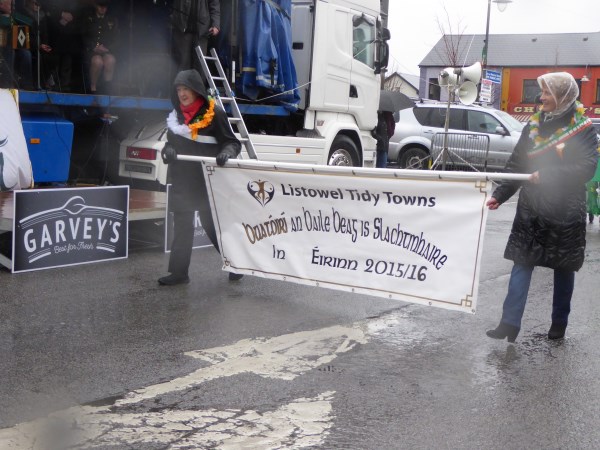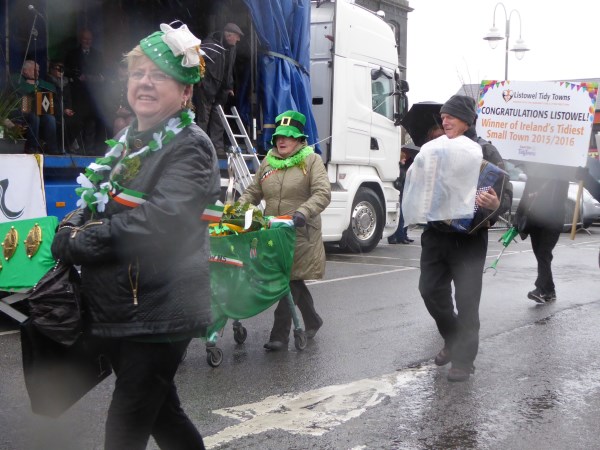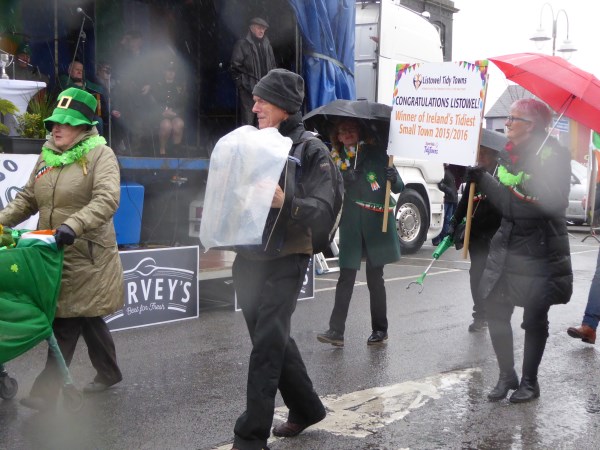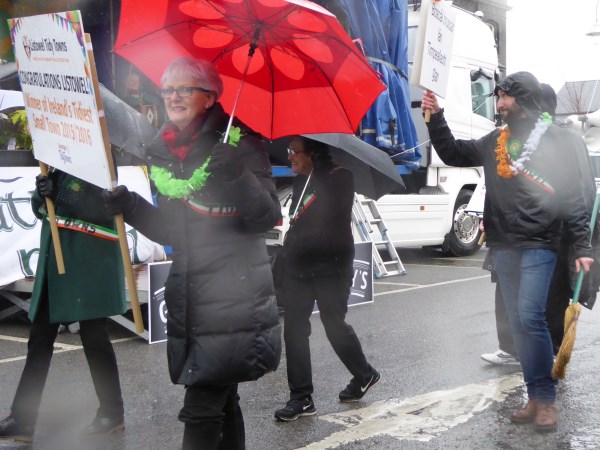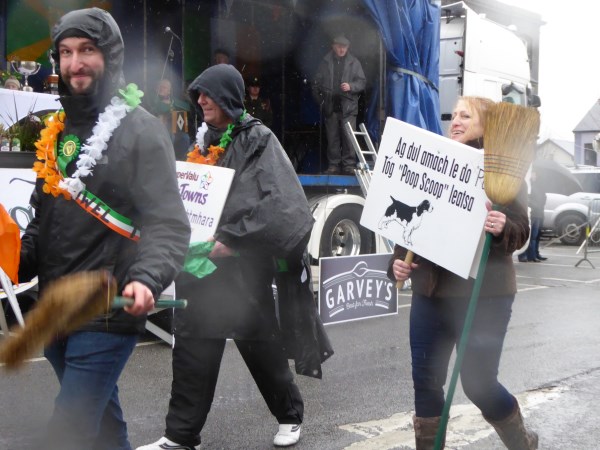 The Tidy Town crew were followed by Listowel Emmetts.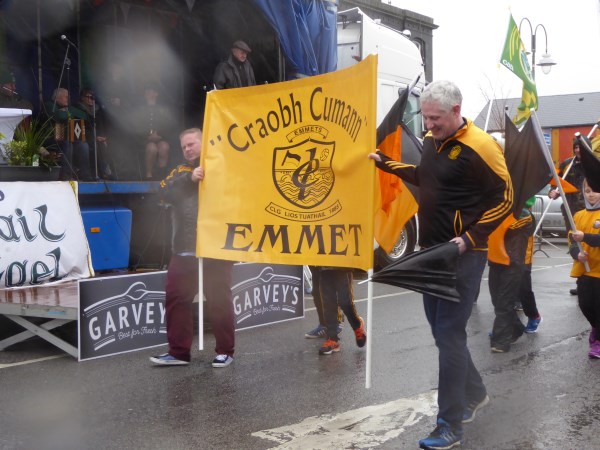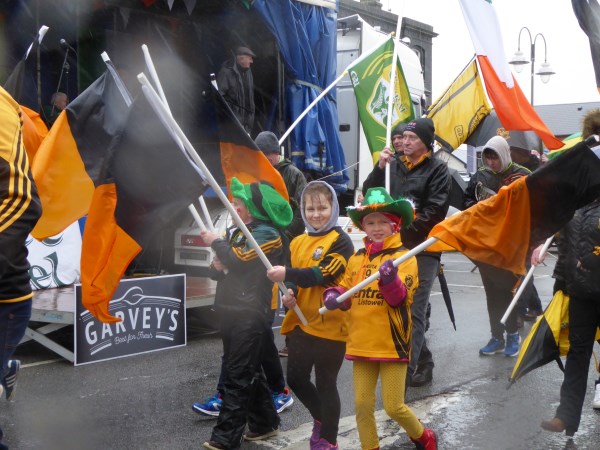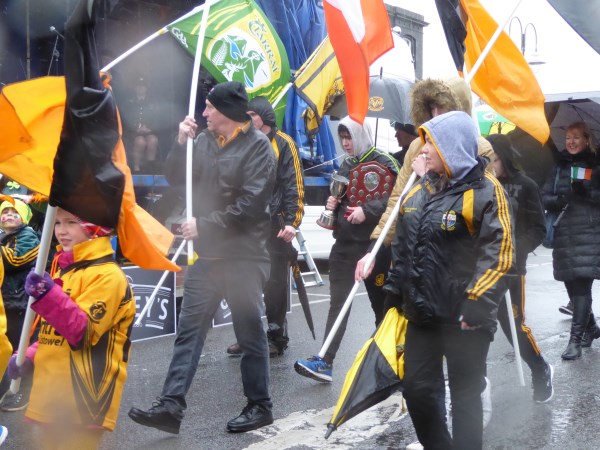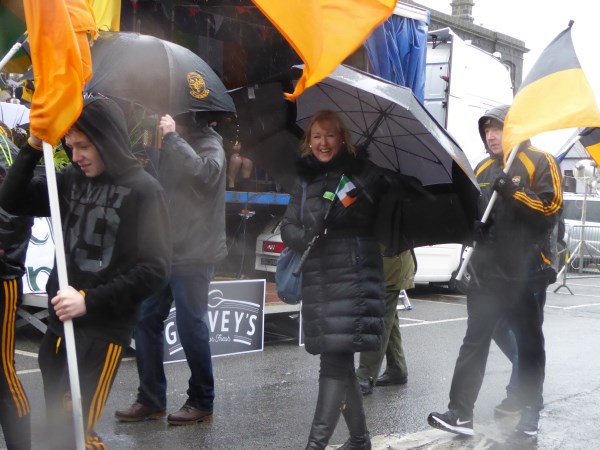 After the Emmetts we had scores of pupils from Presentation Primary School with a message for all of us.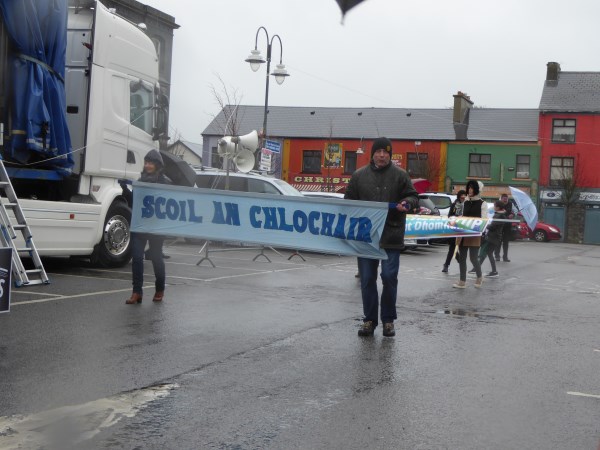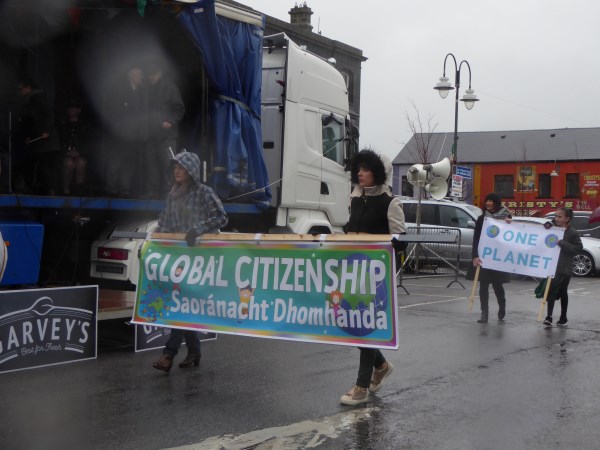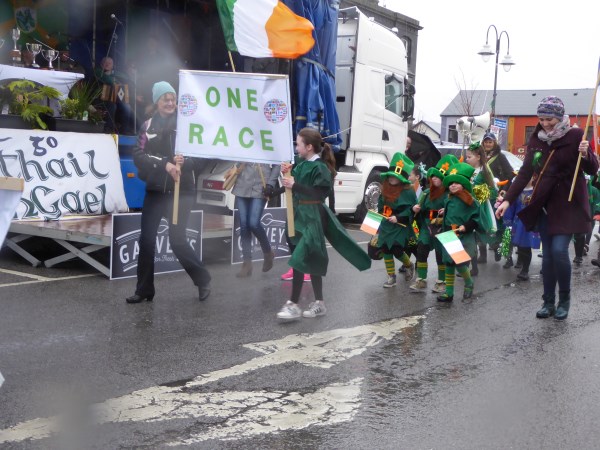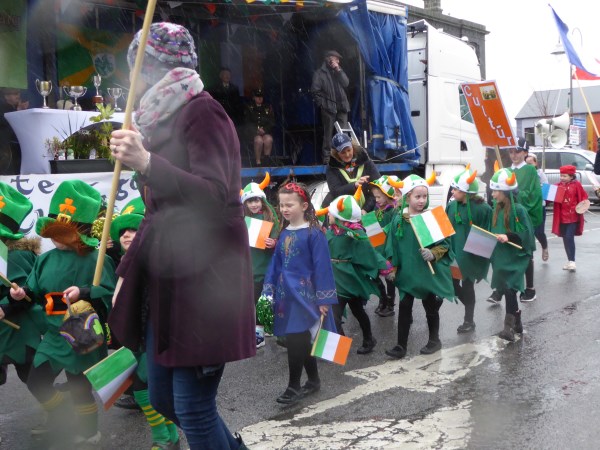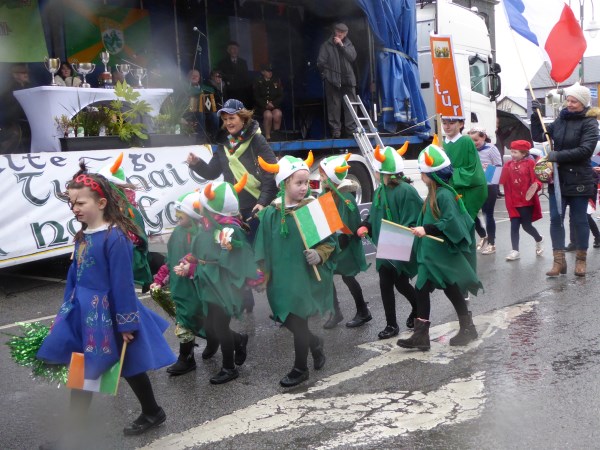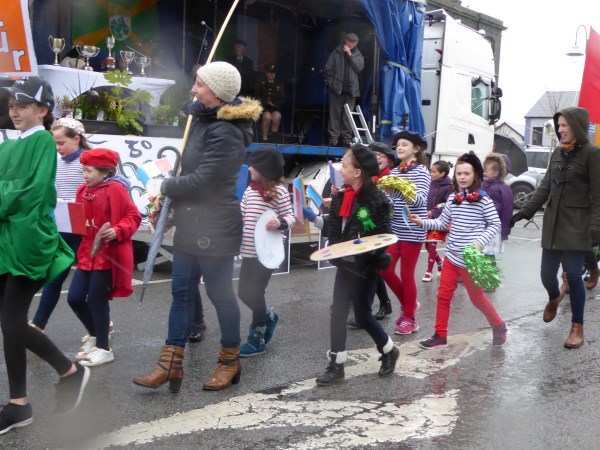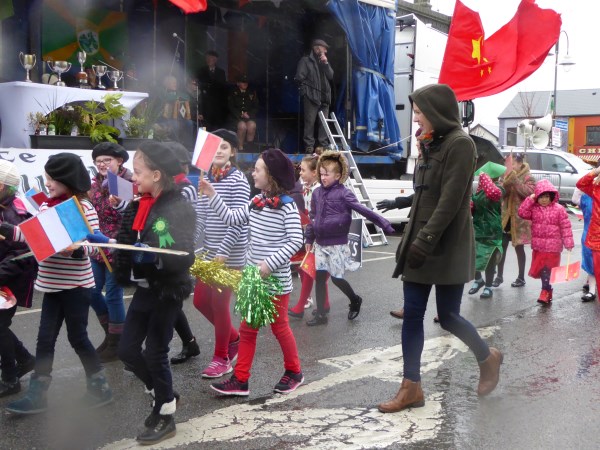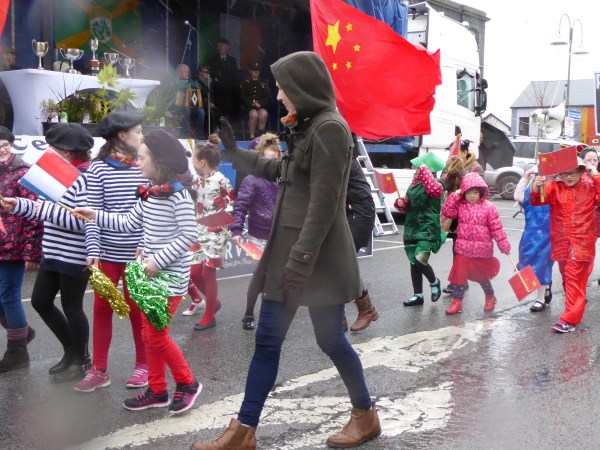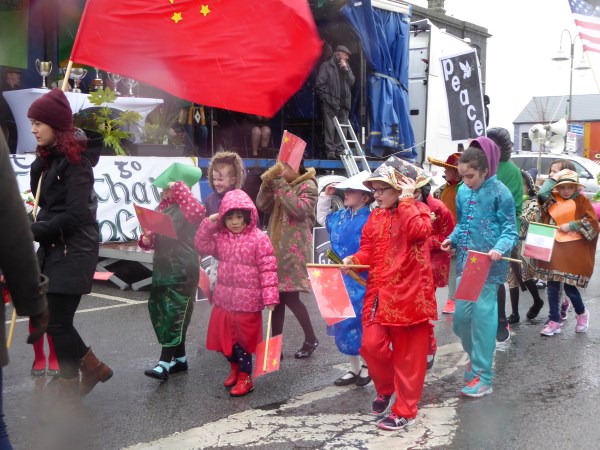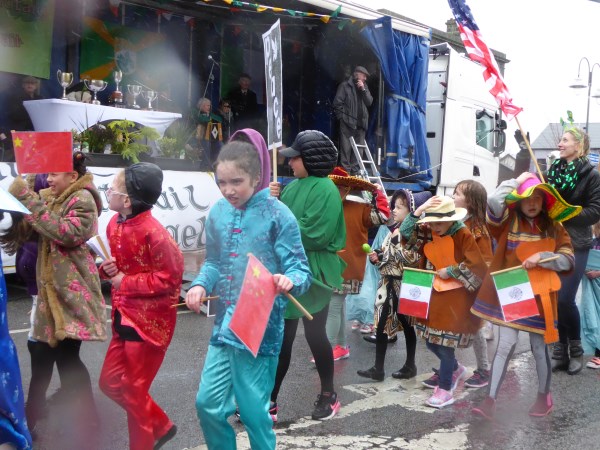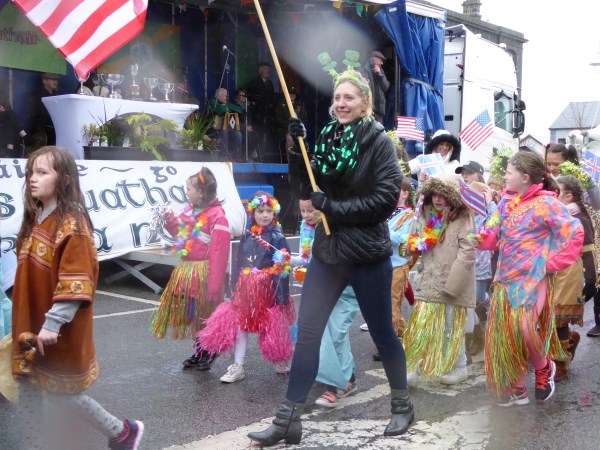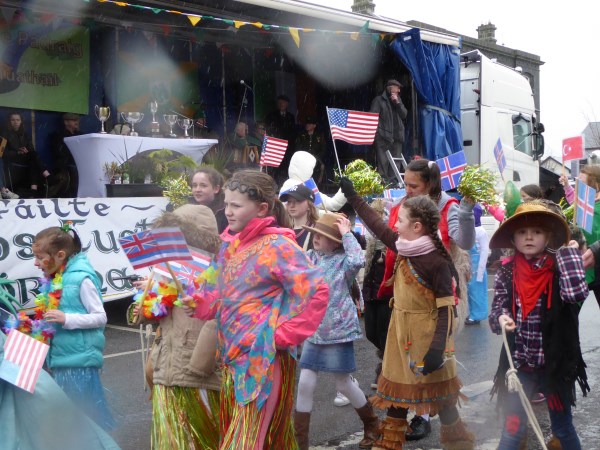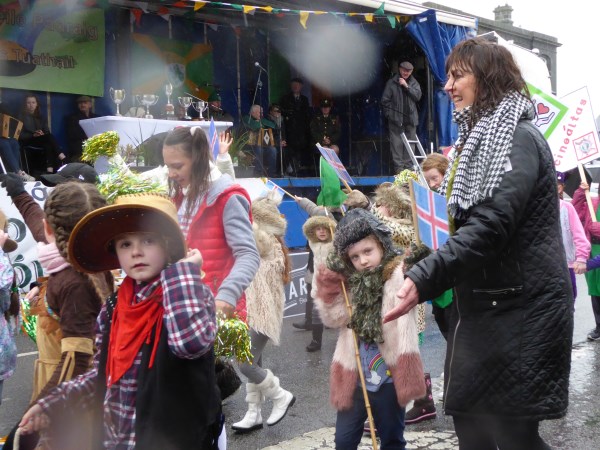 I'll have more tomorrow from rain soaked Listowel on St. Patrick's Day 2017
<<<<<<<


Meanwhile in Toronto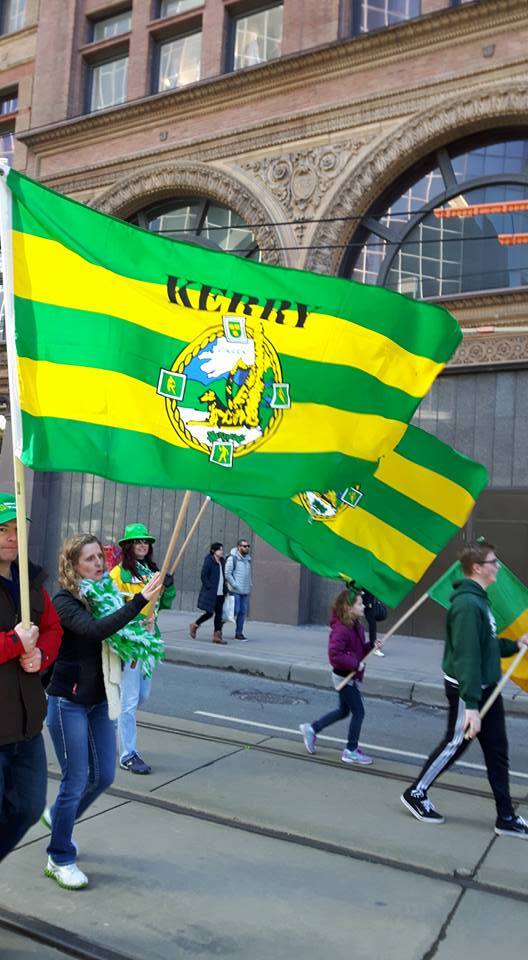 Bernard O'Connell shared this photo of the Kerry contingent in the Toronto parade.
<<<<<<<
Your Help is Sought
Dear Listowel Connection,


Do you or any of your many subscribers have any old photographs of the staff of the Listowel Railway circa 1900's. or from any musical society circa 1900's.




Yours sincerely,


Thomas Sampson
16, Druids Court,
Druids Glen,
Newtownmountkennedy A63 CR68
County Wicklow.
<<<<<<<<<
Sporting History was Made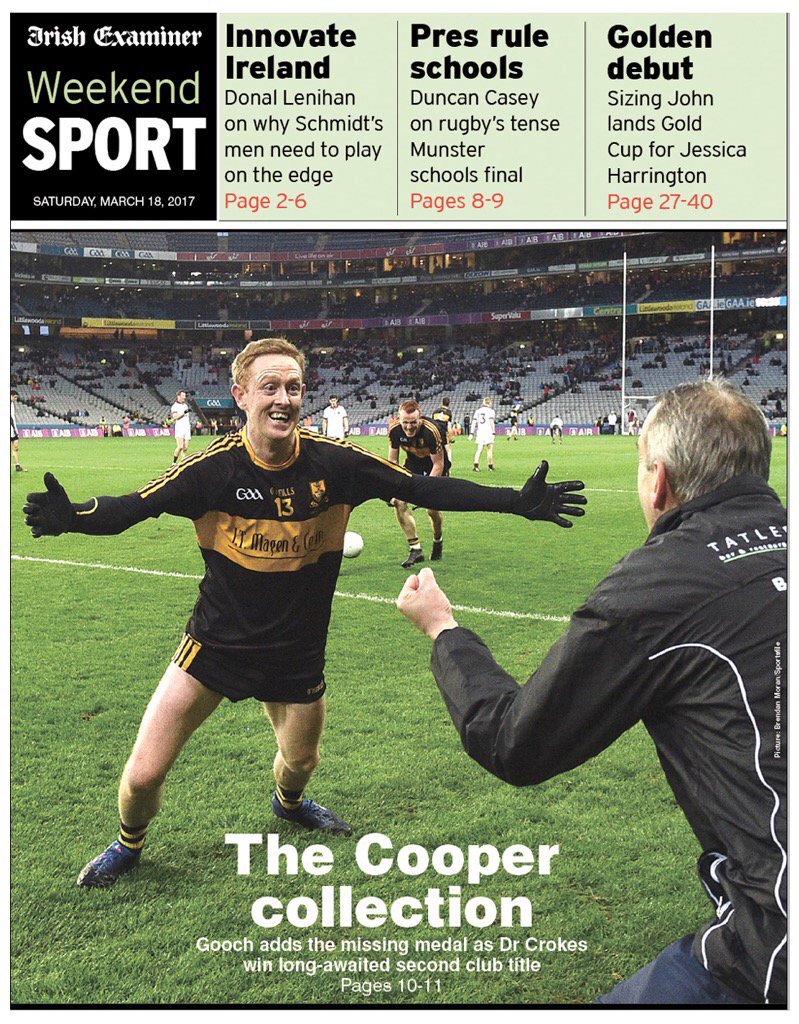 I know very little about football but I know a good photo when I see one and this one is priceless. It appeared on the front page of the Irish Examiner on Saturday March 18 2017 and it shows Colm Copper ,filled with delight as he races to embrace his trainer. Colm added the one medal that had eluded him throughout his career when he won a club championship medal with Dr. Crokes.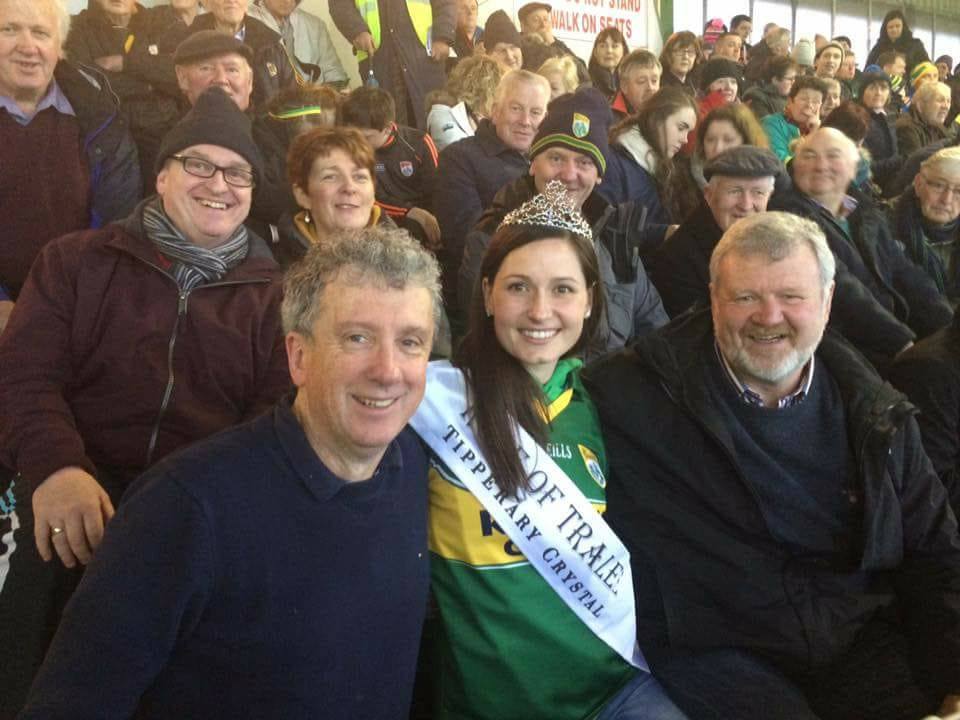 John Stack, Billy Keane, Karen Trench and Eoin Liston were in good company at the match in Austin Stack's Park, Tralee. John Stack shared the photo on Facebook.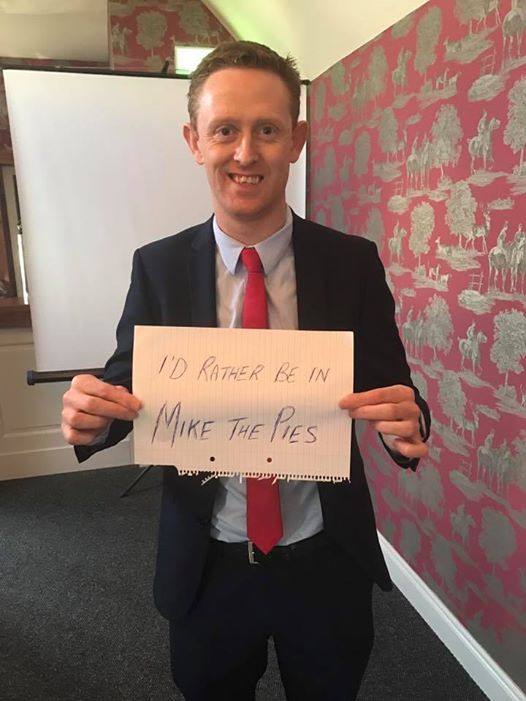 I don't think so…..not on Saturday evening anyway.
<<<<<<<
Meanwhile in Cheltenham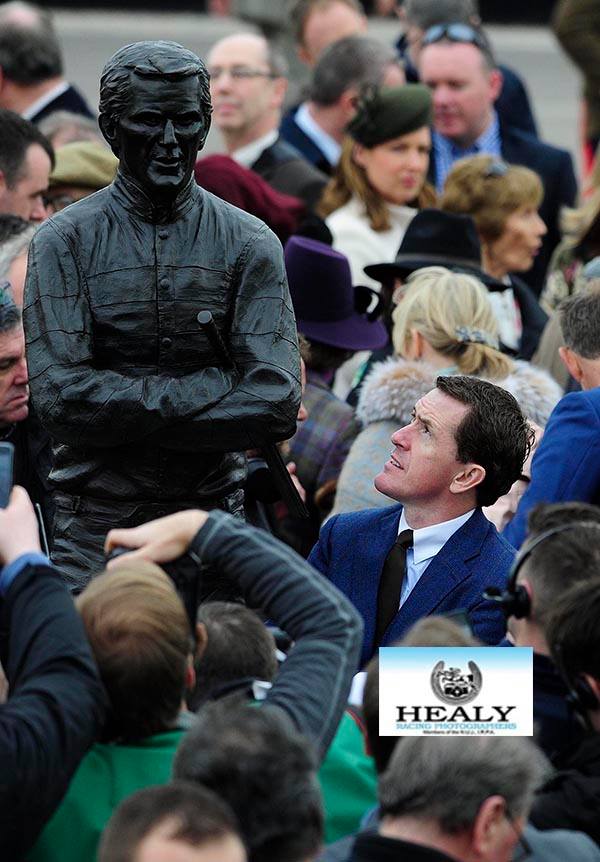 Healy Racing of Listowel got the very best picture of the great A.P. McCoy as he attended the unveiling of a statue to himself at this year's Cheltenham festival of racing.