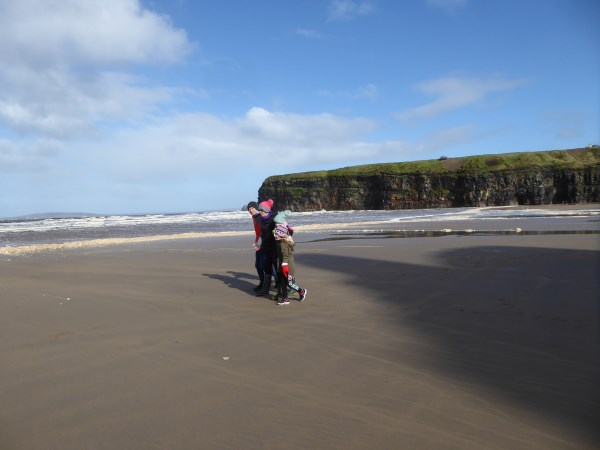 Ballybunion in March 2019
<<<<<<<<<
Some Stalwarts of Listowel Parades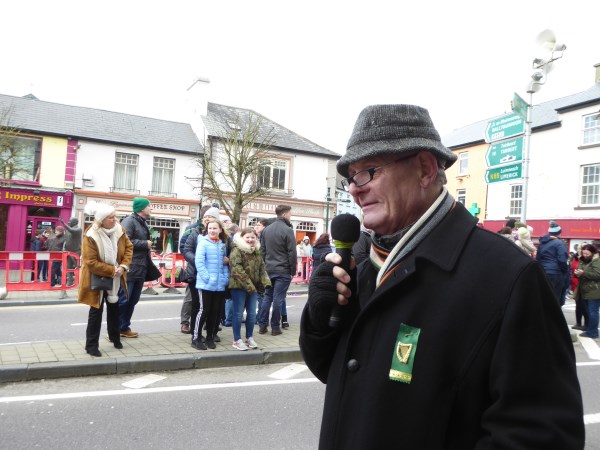 Seán Moriarty provides a running commentary in The Small Square.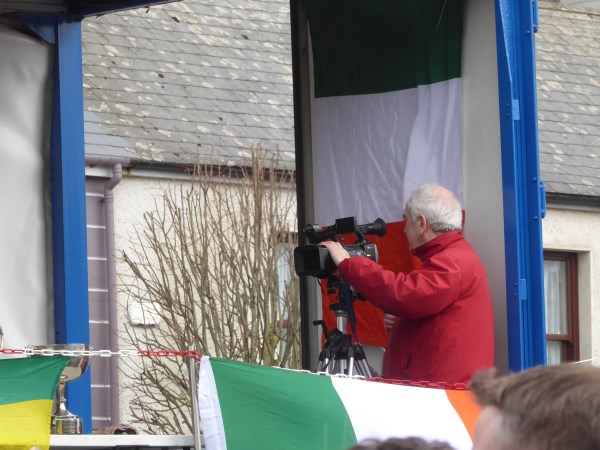 Charlie Nolan recording it all from the viewing platform.
Listowel 2019 Parade by Charlie Nolan
Denis Carroll records the day for us on the street. His lovely video of this year's St. Patrick's Day is at the link below.
St. Patrick's Day 2019 in Listowel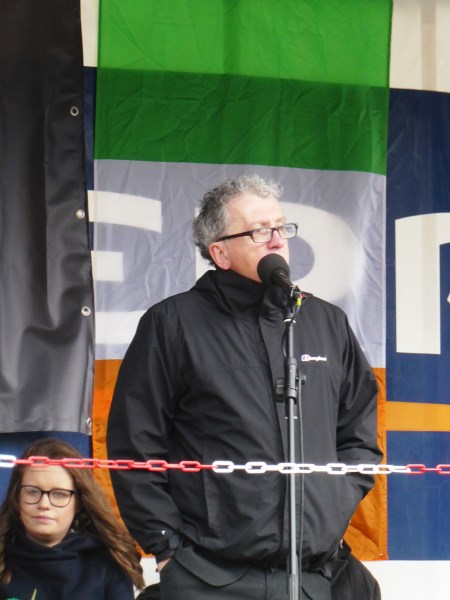 Billy Keane was back on the stand in 2019 doing his MCing.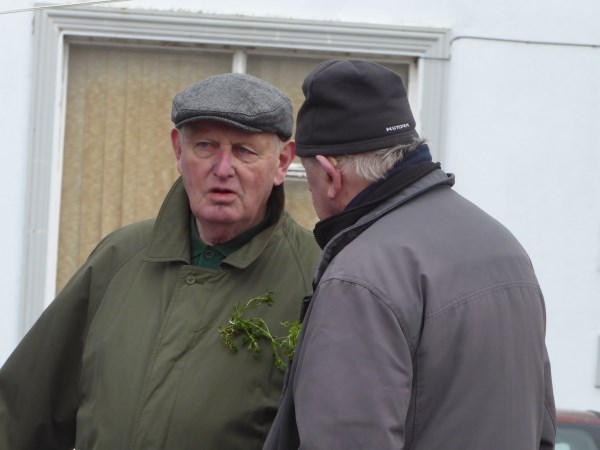 Tim O'Leary and Donal O'Sullivan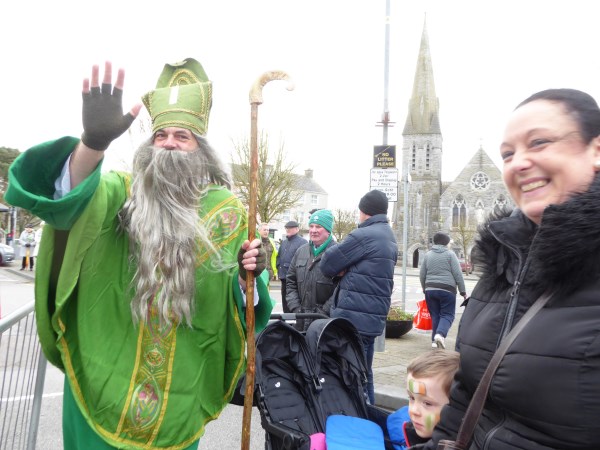 Liam Brennan as St. Patrick blesses us all.
<<<<<<<
St. Patrick Joins in The Fun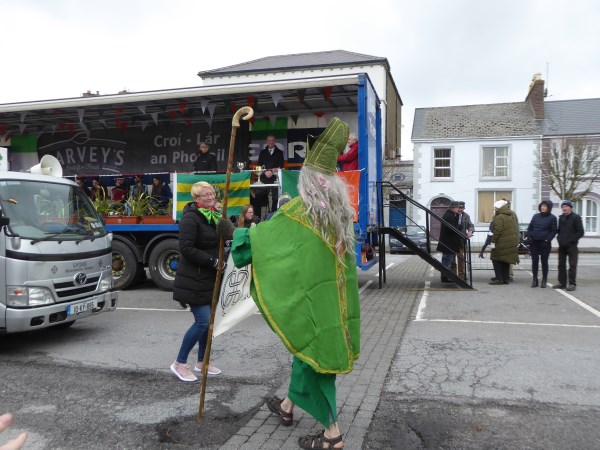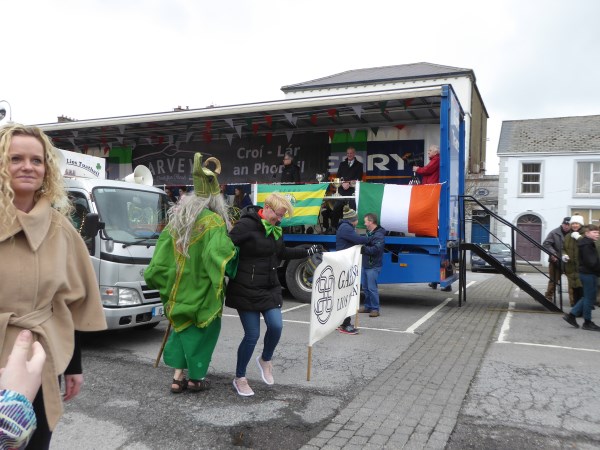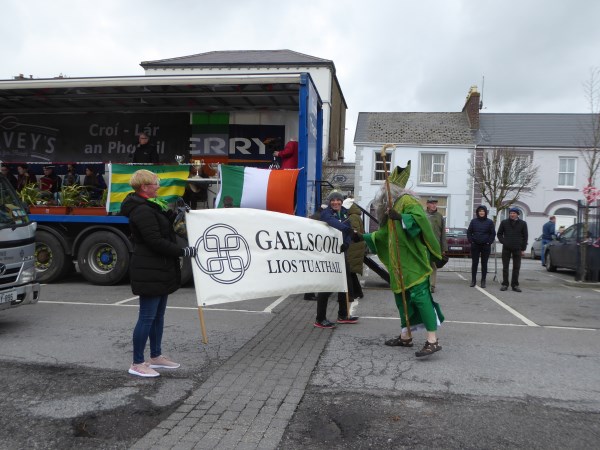 St. Patrick dances with Mary Twomey on St. Patrick's Day 2019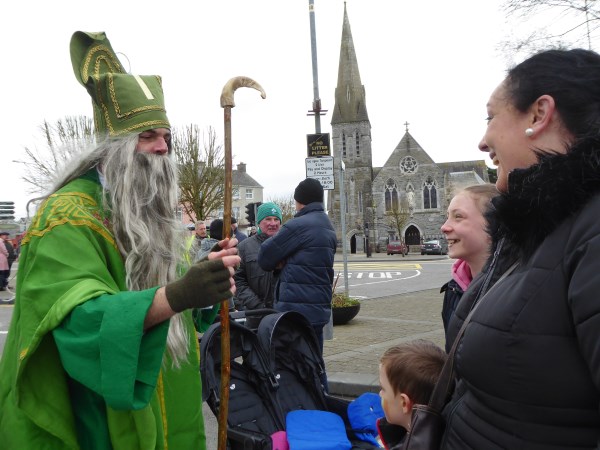 Meeting and greeting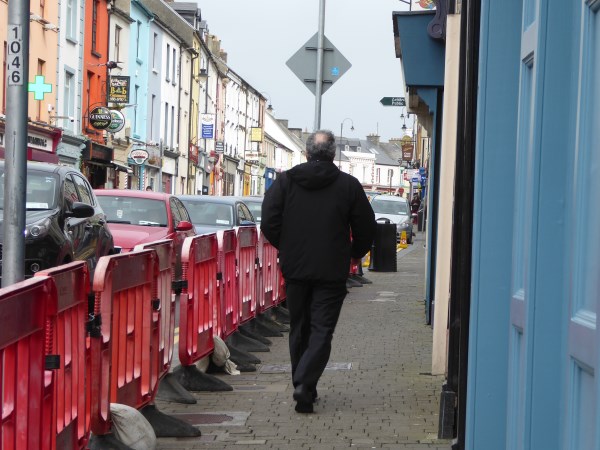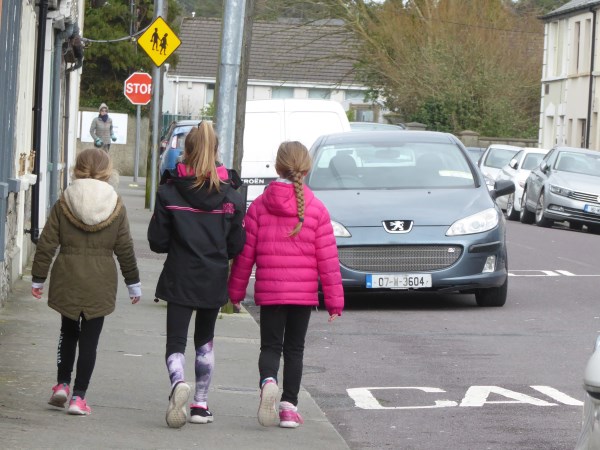 And we all head home, St. Patrick's Day done and dusted for another year.
<<<<<<<
Death of Rev. Mother in 1919
Kerry News, Friday, August 01, 1919
(An Appreciation by a grateful patient) Condensed
DEATH of Rev Mother Michael, Superioress of St Bridgid's Convent of Mercy, Listowel. Requiem High Mass was celebrated on Sunday 13th at the lovely little-church attached to the Mercy Convent, by the Most Rev. Dr. O'Sullivan, Lord Bishop of Kerry, with the Very Rev. Fr. Breen, S.T.L., President St Brendan's Seminary, Killarney, and the Rev. T. Trant, P.P.,Ballymacelligott, her nephew, as deacon and sub-deacon ; Very Rev. Canon O'Riordan, P.P., V.F., Boherbee, as Master of Ceremonies. There was also present in the Sanctuary the Very Rev Dean O'Leary. P.P.. V.G.. Tralee, and the Rev. Fathers , Ferris, Behan and Conlon, O.P. Several members of the Christian Brothers from the Industrial Schools were also in attendance.
Amongst the chief mourners were- Sisters Benedict and Catherine (nieces) Rev. T. Trant, P.P.: Dr Trant. J.P. : Mr. P. Trant, J.P., and Mr Michael O'Connell, Clerk of the Union (nephews) Miss Danagher, Mrs O'Connell (sisters) Miss M. A. O'Connell, Miss B O'Connell, Miss N O'Connell, (nieces); Miss Nora Trant. Mrs. S. Fuller and the Misses O'Connell (grand nieces); Messrs P. Trant. junr., and D Trant (grand nephews} : etc.. etc. A full list of the general public is out of the question.
Rev Mother Michael came to Listowel some 36 years to take over charge, of the Union Hospital and let it be said that from the very start her work was cut out for her, for the Hospital Buildings though large enough were anything but sanitary or comfortable. Uninviting, rough, whitewashed, walls, straw beds, small apertures in the Walls instead of windows a room only fit for a stable to hear mass in were only a few of the many unsightly objects that met the view of Rev. Mother Michael and her faithful little band of nuns when first she entered the then unhallowed walls of the Listowel Workhouse. The change for the better which she wrought in this establishment would if described fully read like a chapter from Fairyland. The sisters transformed the place.
<<<<<<<<<<<<<
Presentation Secondary School Team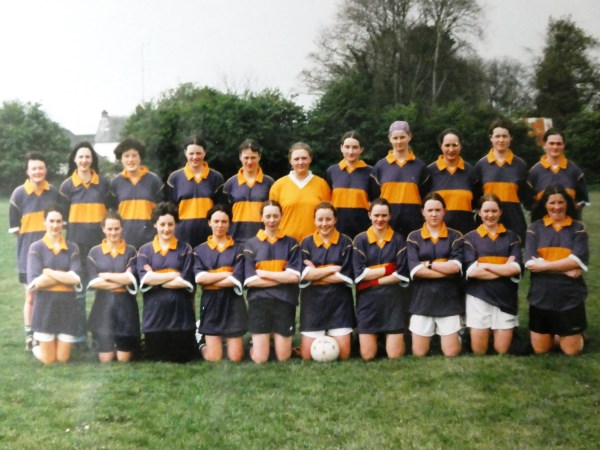 I think this is a football team back in the day
<<<<<<<


Richard Moriarty sent this poem home to us for Mothers' Day
MY MOTHER
DEDICATED TO MOMS EVERYWHERE
WHILE WE'RE TOLD IN SONG AND STORY
OF PEOPLE OF RENOWN
BE THEY WRITERS, POETS OR CONGRESSMEN
OR KINGS WHO WEAR A CROWN
IT'S INSCRIBED THERE IN THE PAGES
THEIR NAMES AND WHERE THEY'RE FROM
BUT I BELIEVE THE UNSUNG HERO
IS THE PERSON KNOWN AS MOM
SHE'S THE ONE WE ALWAYS TURNED TO
WHENEVER THINGS WENT WRONG
THE GENTLE HAND THAT DRIED OUR TEARS
WHILE SHE HUMMED SOME SILLY SONG
SHE WAS ALWAYS THERE TO GREET US
AND HELP US ON OUR WAY
WITH THAT SPECIAL TOUCH
THAT MEANT SO MUCH
AND A GENTLE WORD TO SAY
AND THERE WERE TIMES WHEN
WE CAUSED YOU PAIN
AND TREATED YOU UNKIND
BUT ALL THE WHILE YOU'D SOFTLY SMILE
OH, HOW COULD WE BE SO BLIND
BUT YOU ARE THE ONE WE DO ADORE
AND LOVE LIKE WE COULD NO OTHER
WE THANK YOU GOD FOR GIVING US
SUCH A SPECIAL CARING MOTHER
Richard G. Moriarty