More from St. Patrick's day 2014 in Listowel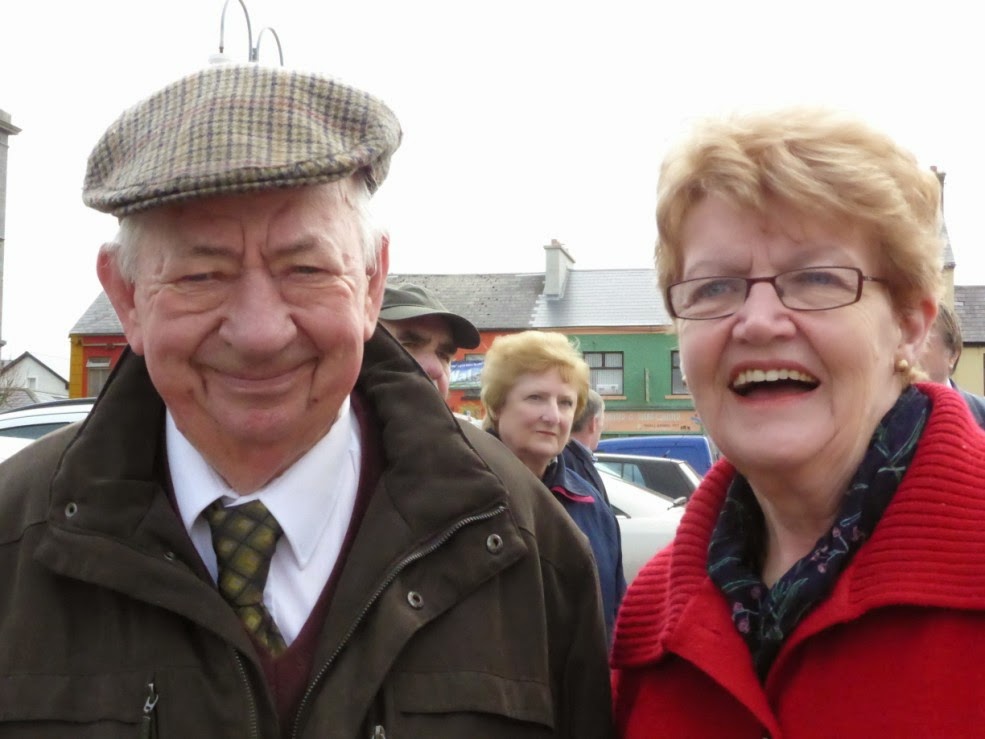 Toddy and Noreen Buckley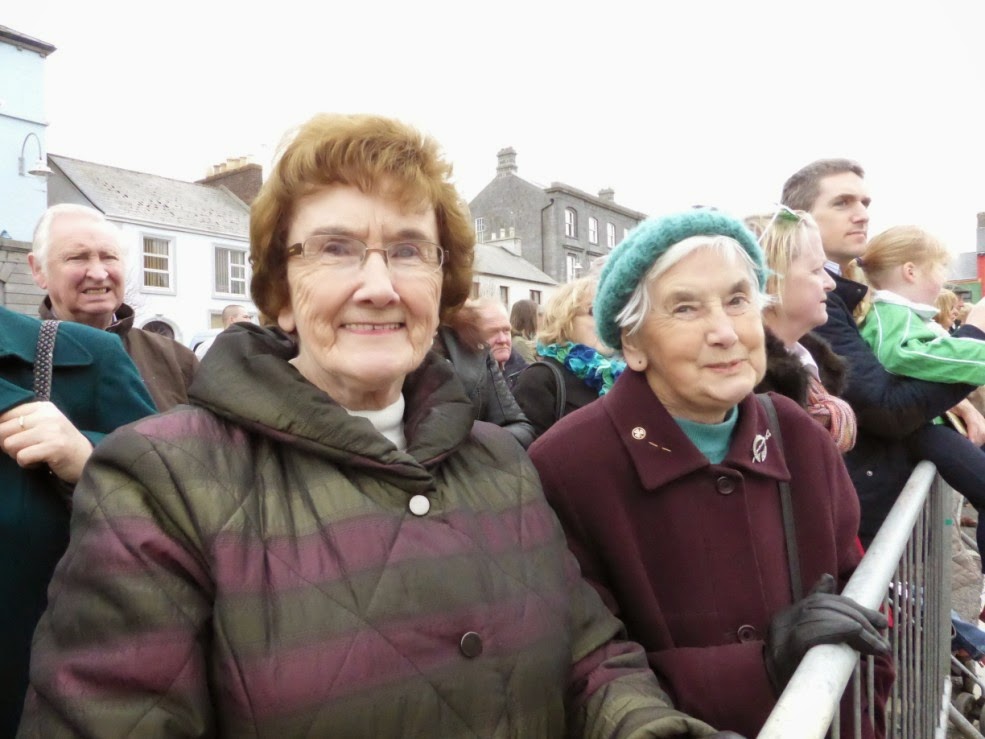 Phil Deevey and friend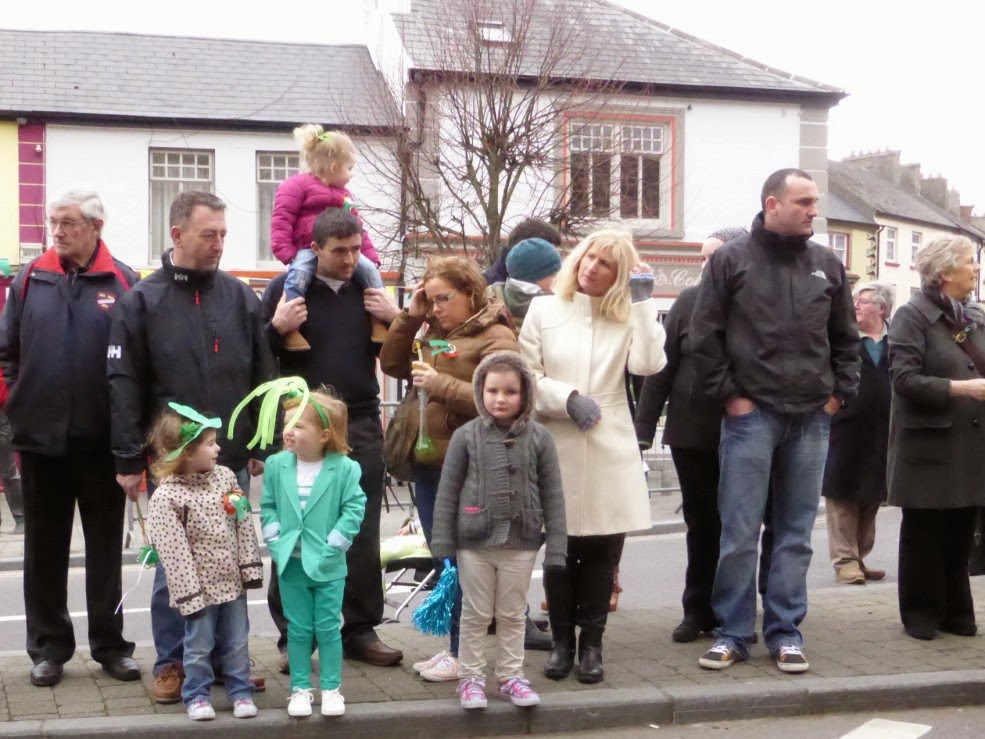 In Main St.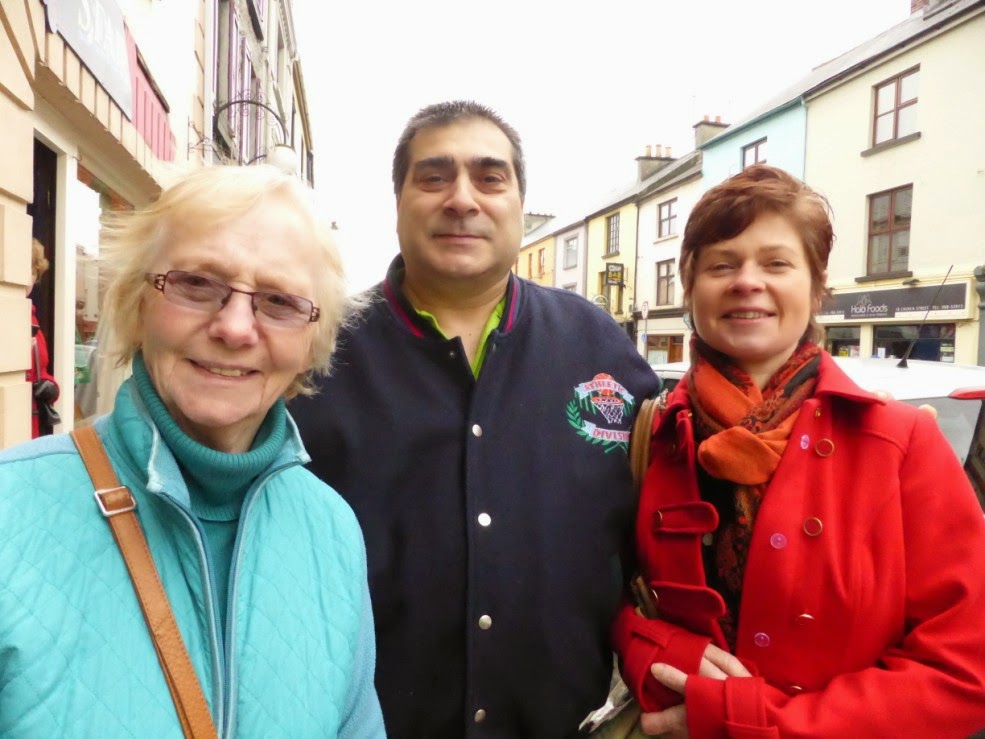 Mary Boyer, Namir Karim and Patsy O'Connell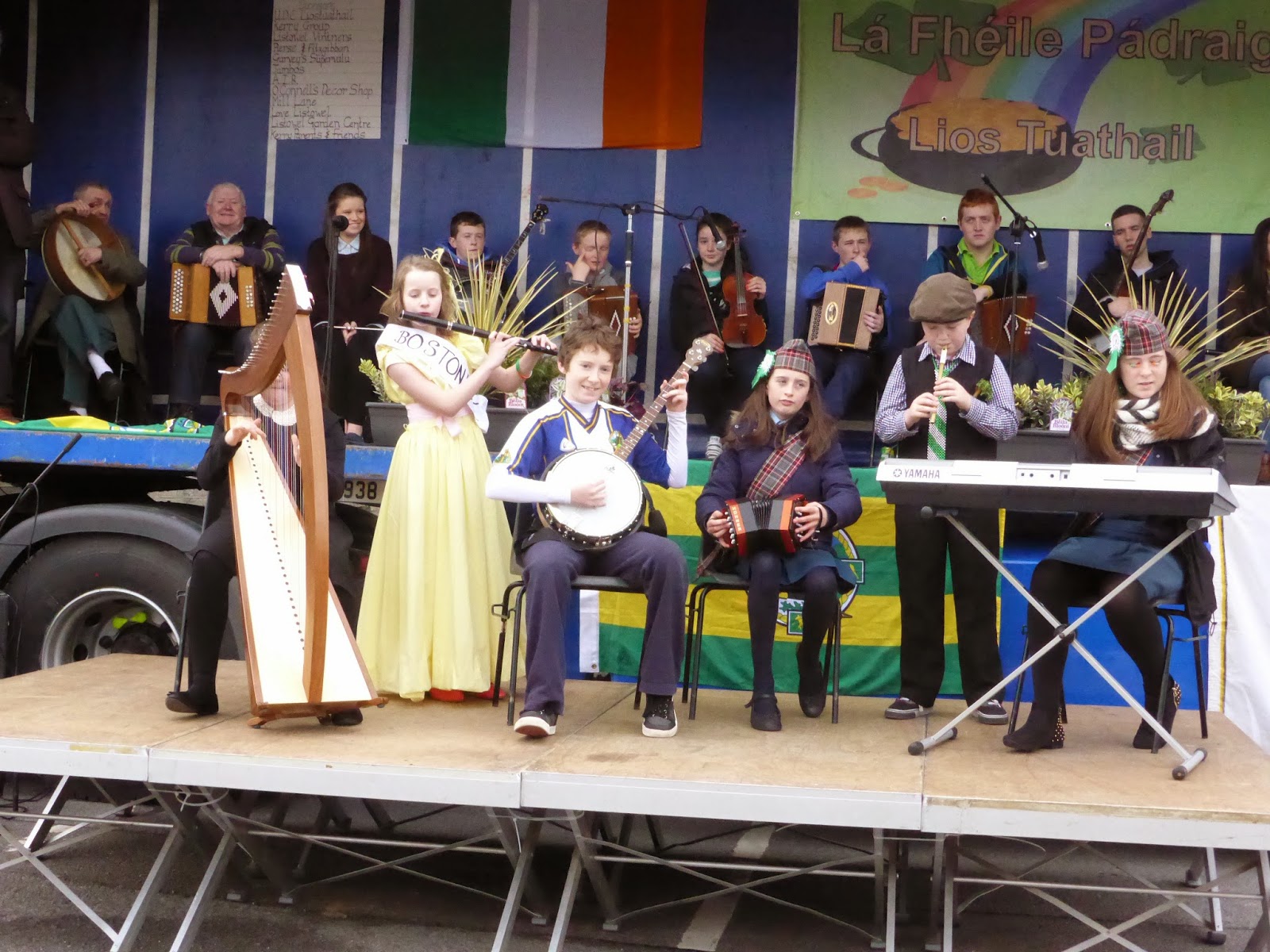 Listowel Scór musicians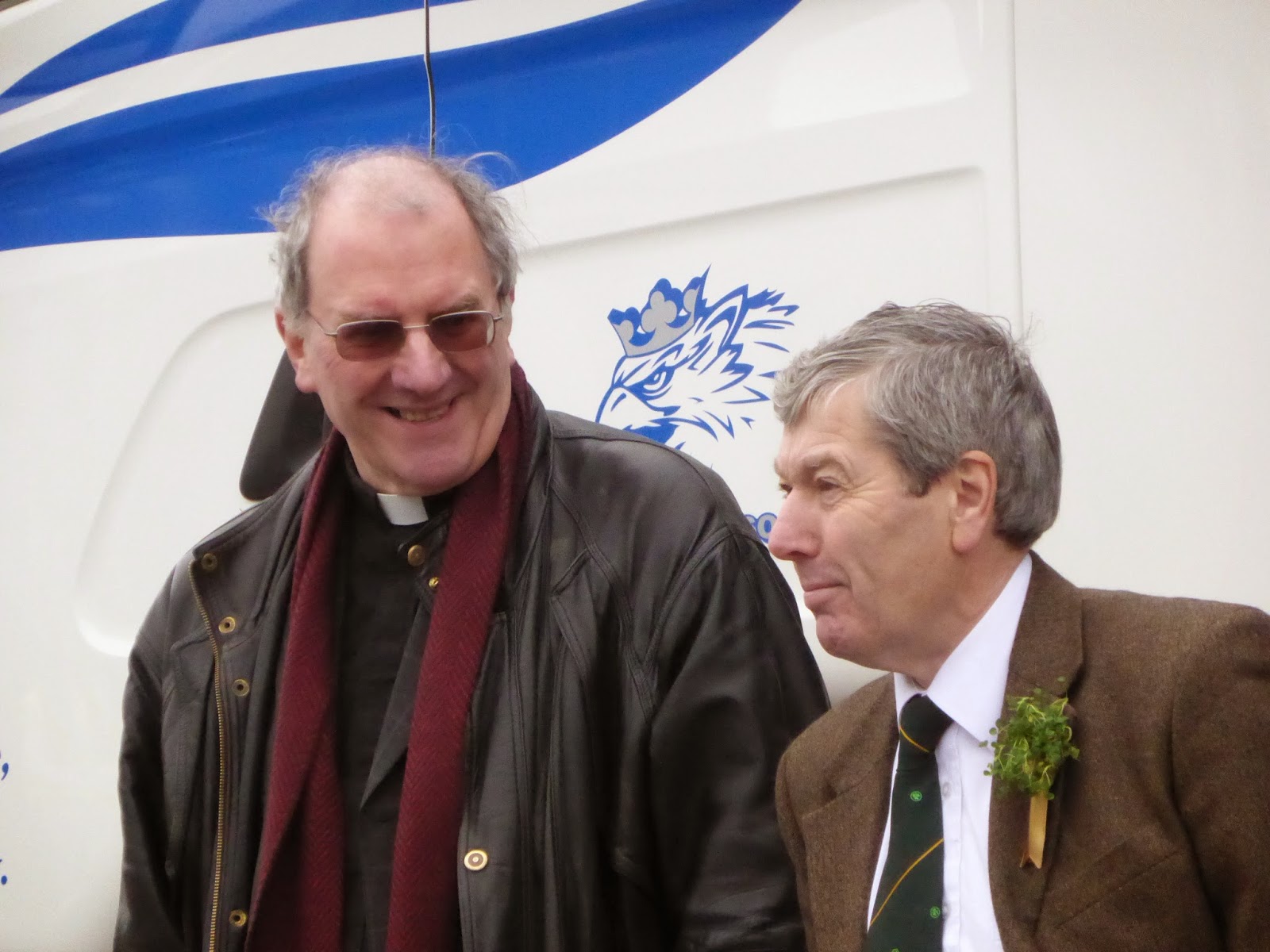 Canon Declan O'Connor and Jimmy Hickey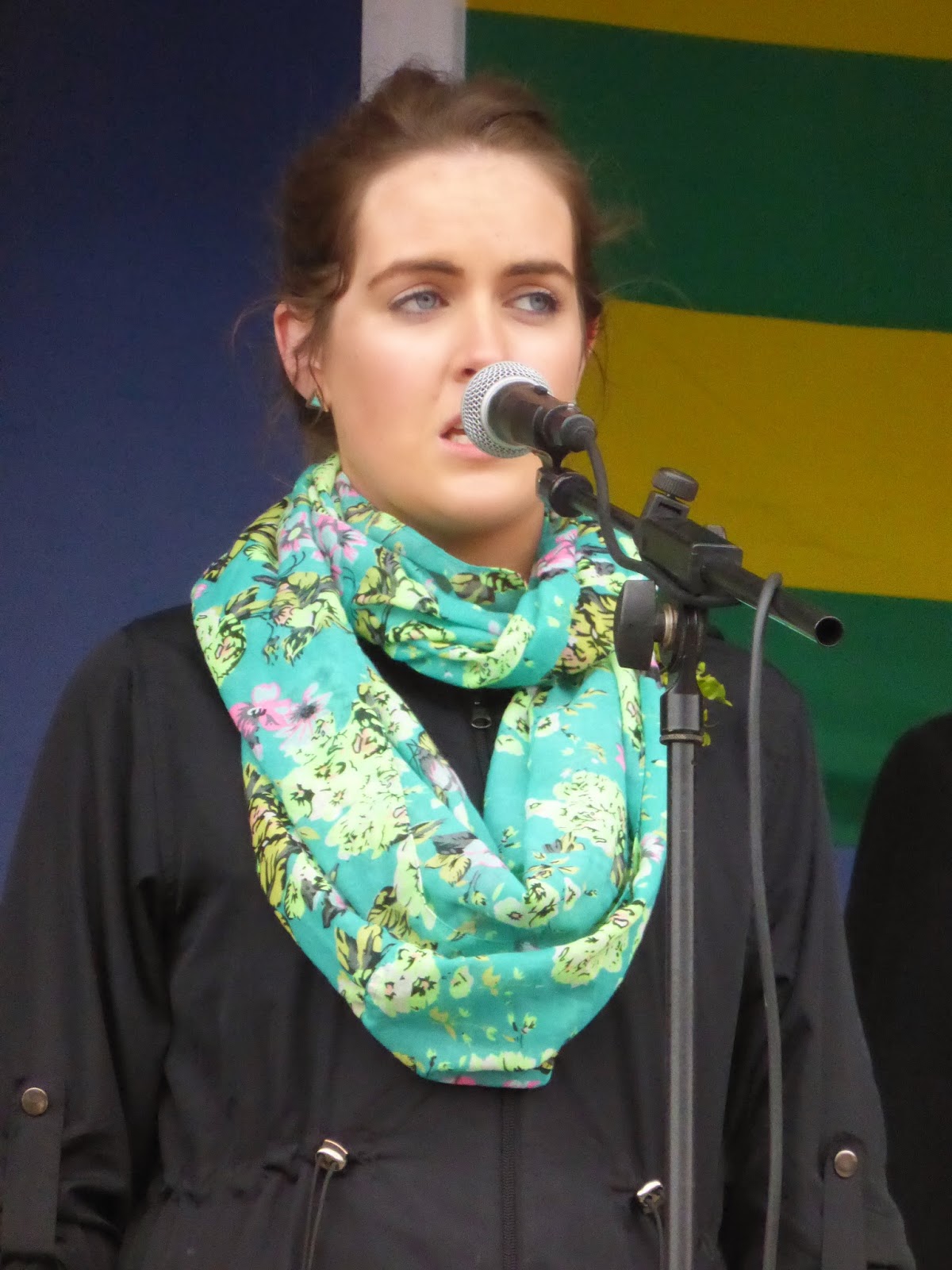 Mary Moylan
Mary Moylan sings My Silver River Feale:
<<<<<<<<
I attended Kanturk Arts Festival last weekend.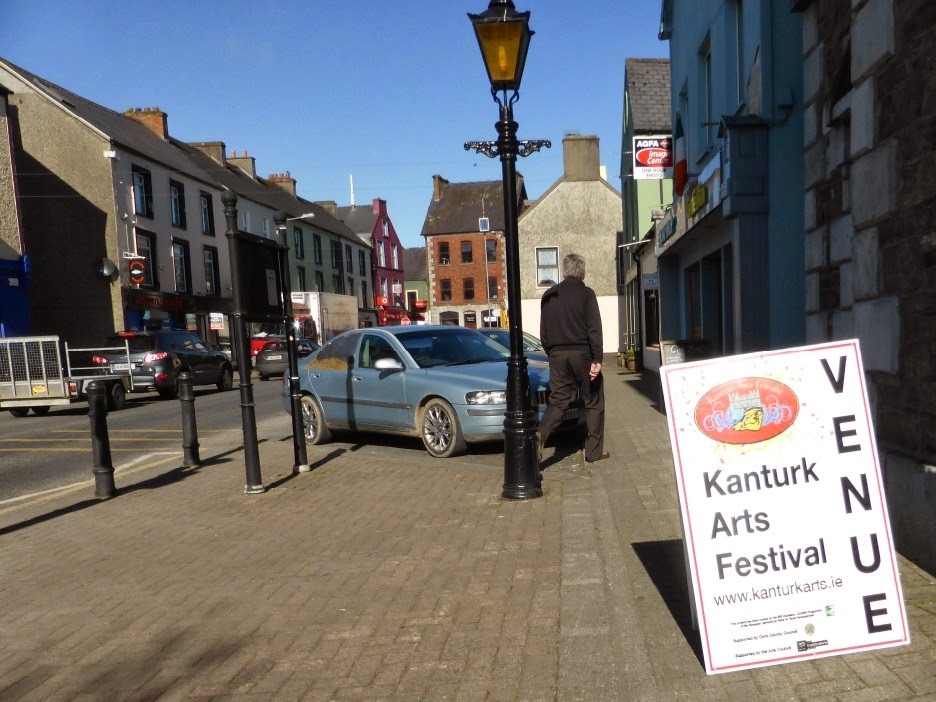 One of the more innovative events was the Human Orchestra.
The premise is that we all have a pulse so we all have rhythm. No one is tone deaf who can distinguish one voice from another on the phone or who can tell when someone is angry or happy.
We began our interactive experience by imagining a world without music. Then, guided by Justin Grounds, we went back to the first primitive human attempts at music. We discovered harmony by accident.
We got a little music history lesson. We learned that music was composed appropriate to specific occasions, e'g' wedding music, funeral music, triumphal music etc. Today in the era of processed recorded music, all music is for all occasions and none.
We made our own specific human music for our own specific occasion and, like the best live music, when it was over it was over and gone forever.
Even if you have absolutely no musical education, you can enjoy this very different experience. If Justin Grounds brings it to venue near you, I'd advise you to give it a go.
<<<<<<
While I was home in Kanturk for the festival I took a few photos of my lovely hometown, known only to most Listowel people as a town you pass through on your way to Cork for a hospital appointment or a match.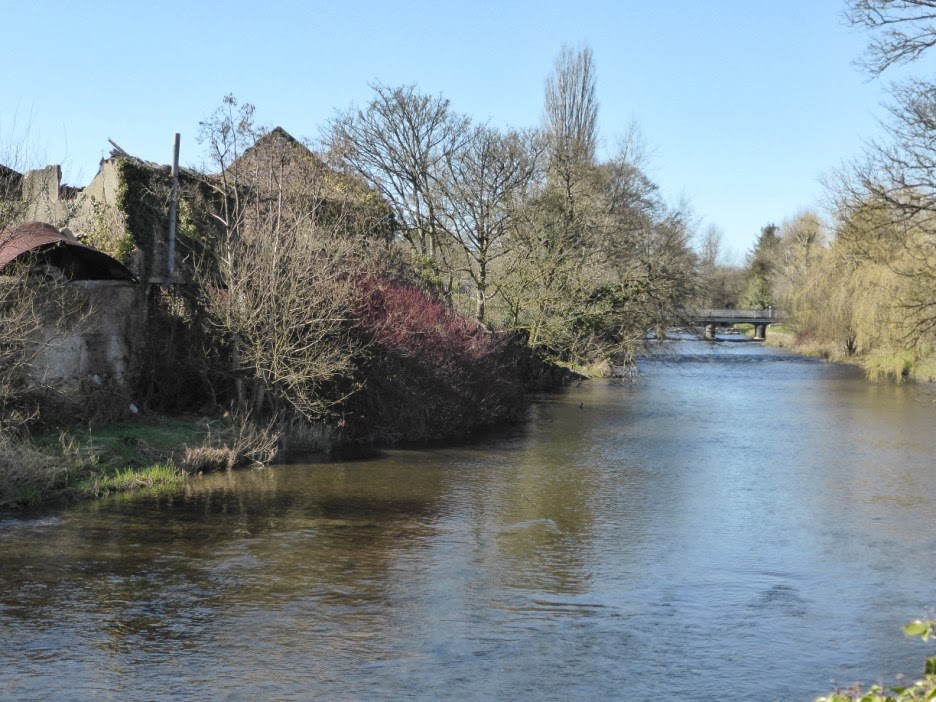 Kanturk has 2 rivers running through it. Both the Allow and Dallow are tributaries of The Munster Blackwater.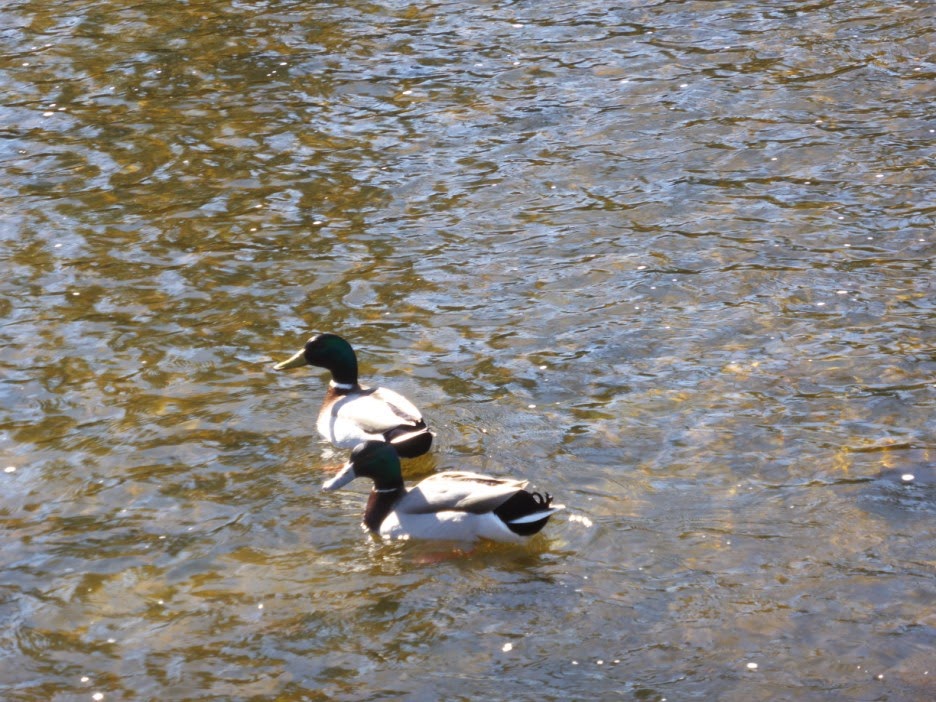 Ducks on the river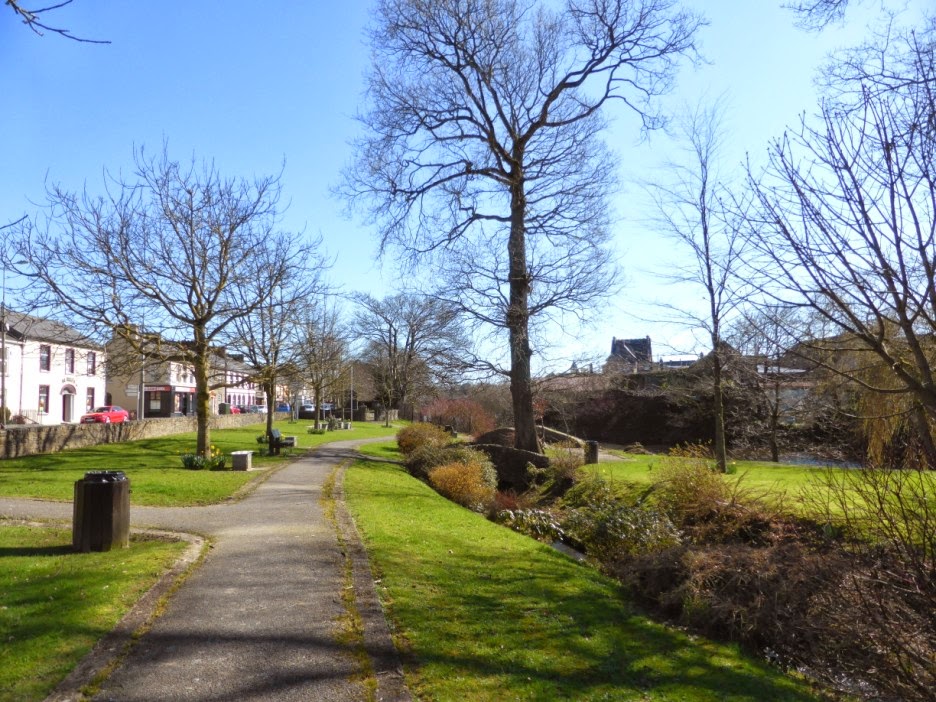 A lovely riverside walk runs between O'Brien Street and the river.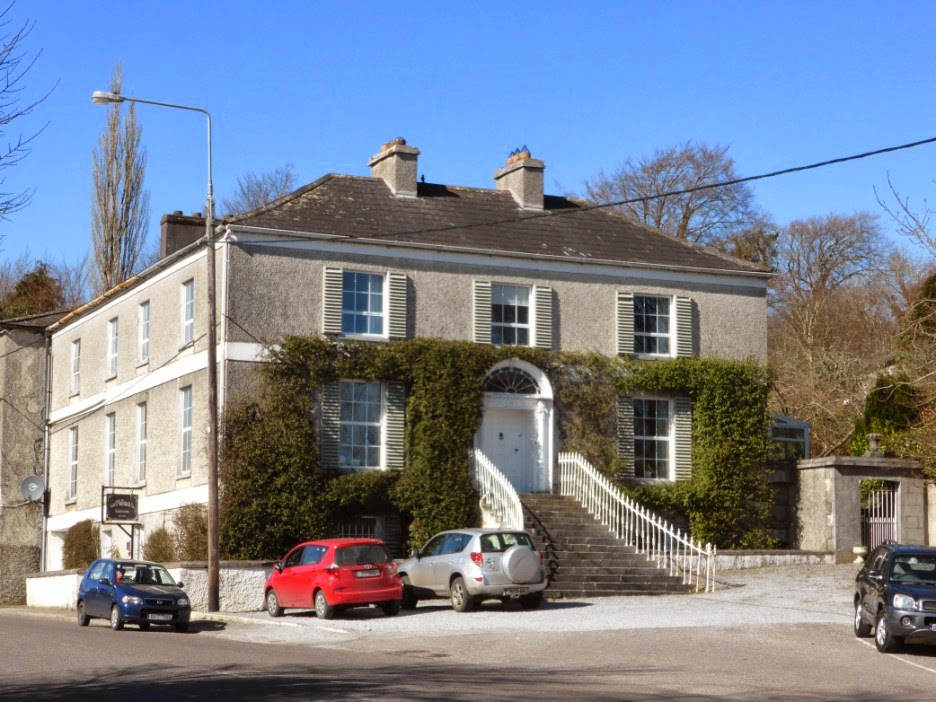 Egmond House dominates this corner of town.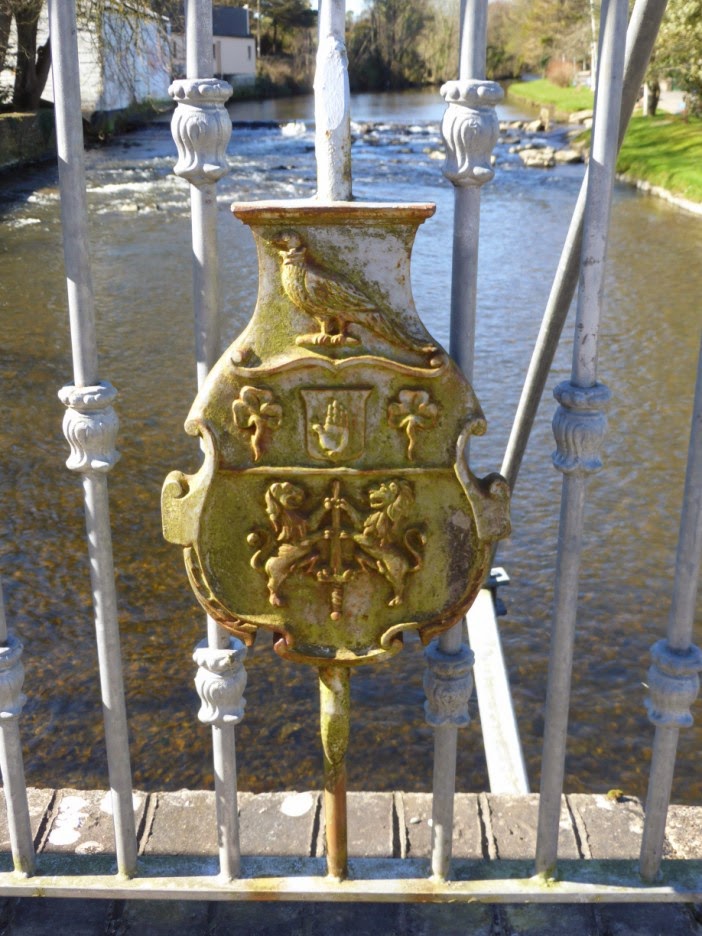 This crest on the bridge is a reminder of Kanturk's glory days of Percival and Egmond.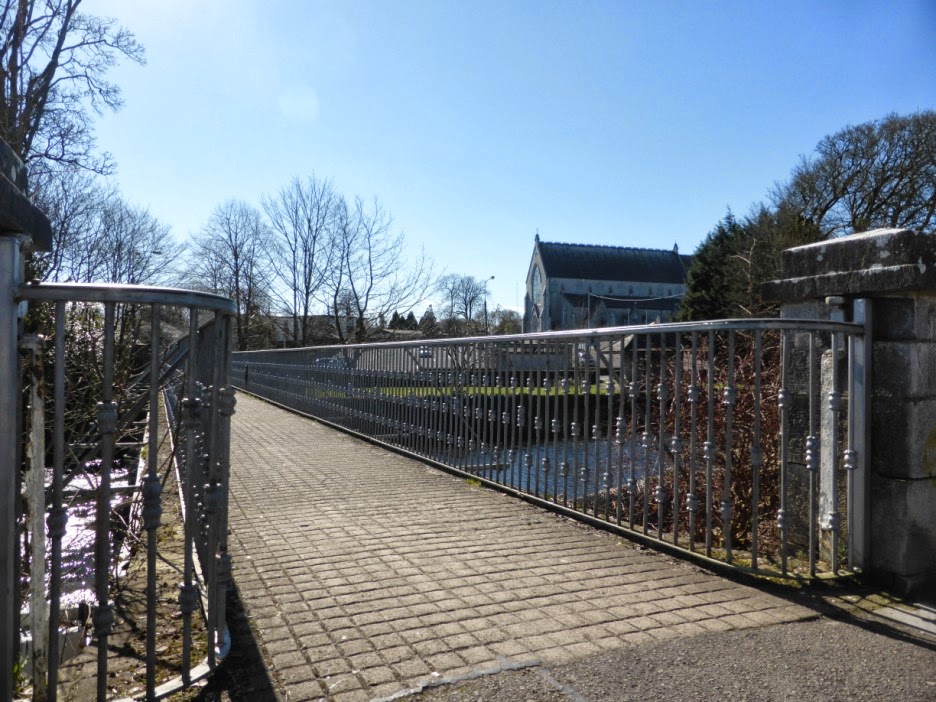 "The Metal Bridge" with the Church of the Immaculate Conception on the hill in the background.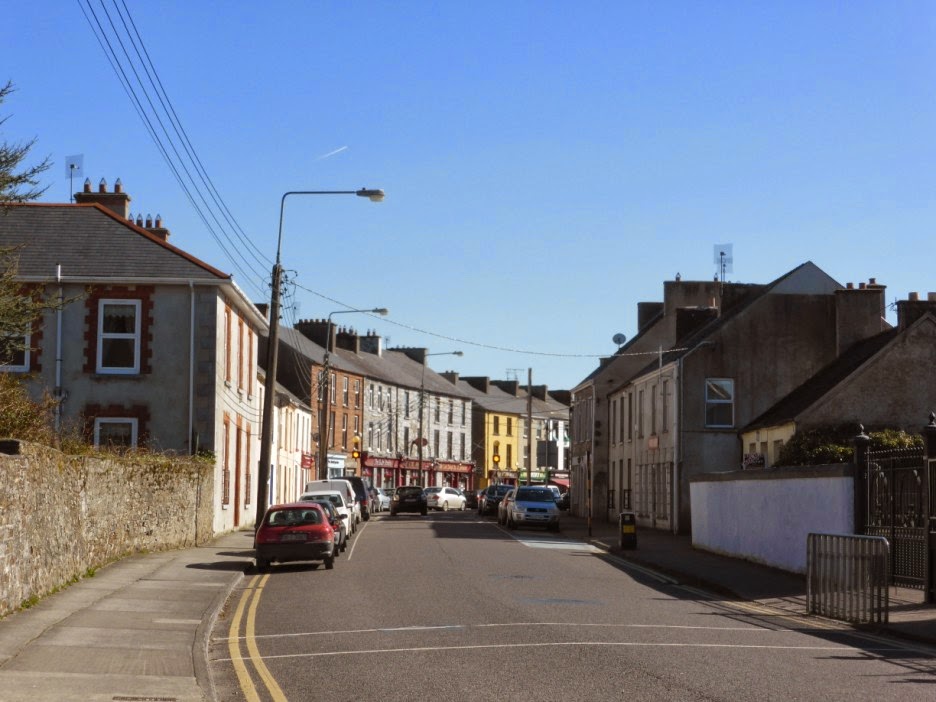 Church St… I took this photo at a spot familiar to me, the gate of the school where I attended as a pupil and later taught for a short while.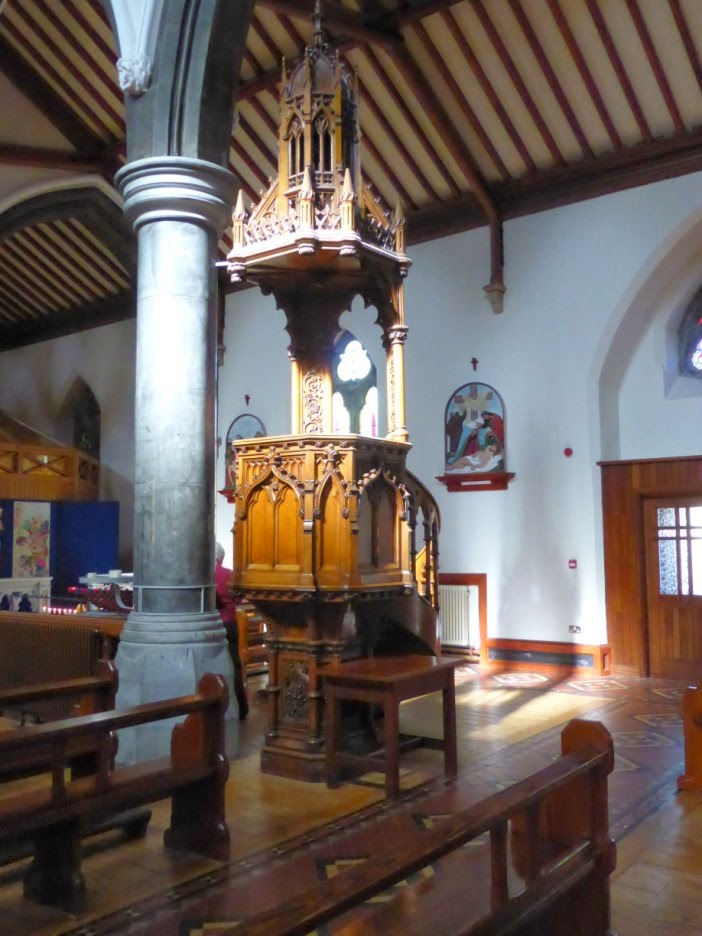 A sight now rare in Catholic churches; When Kanturk church was refurbished they left the original pulpit.
<<<<
Lest we forget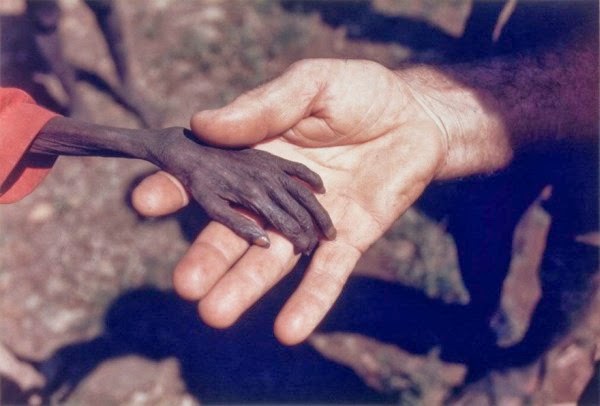 (from the internet; images that define our age)