Normal service will be resumed tomorrow. Believe it or not, my blog is proving more popular than ever since I took to posting these Ladies' Day photos. I think I might cross over to fashion blogging!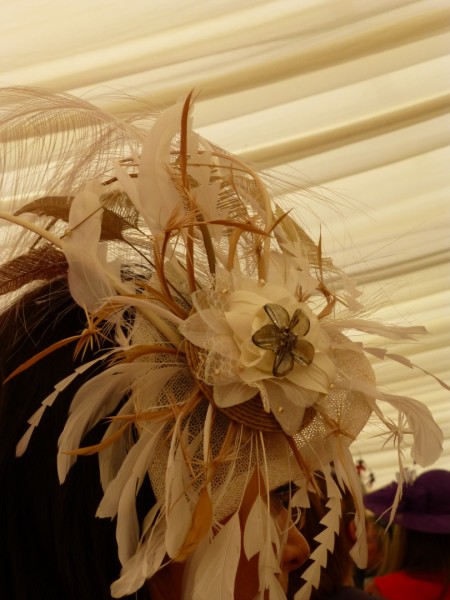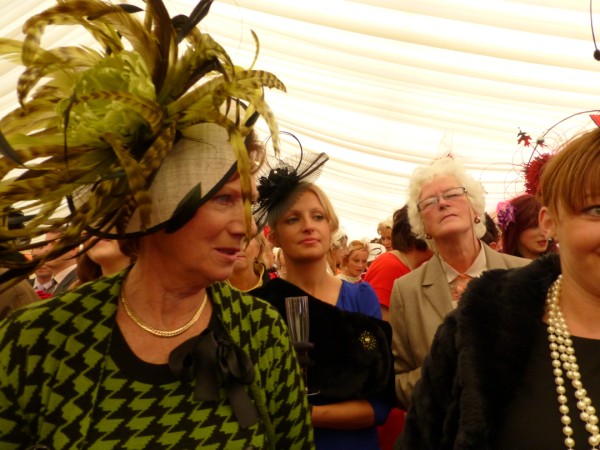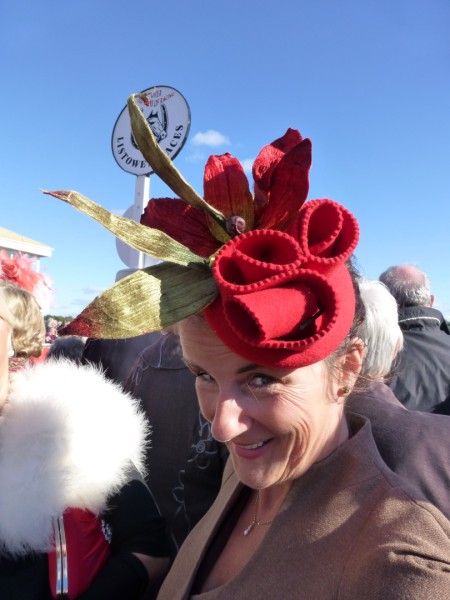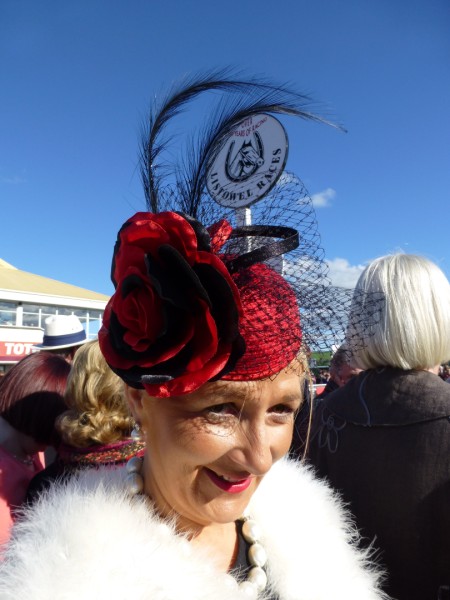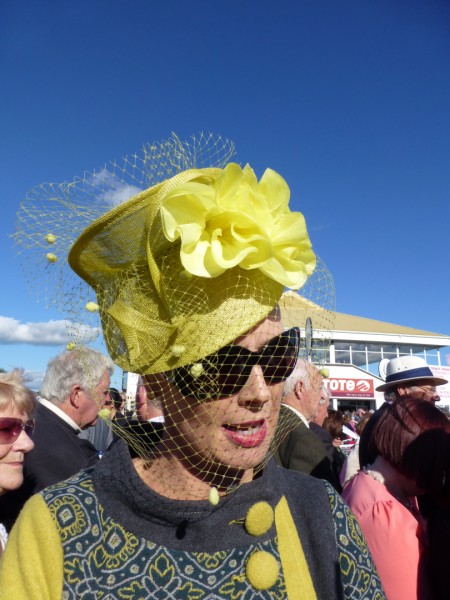 Betty McGrath, family and friends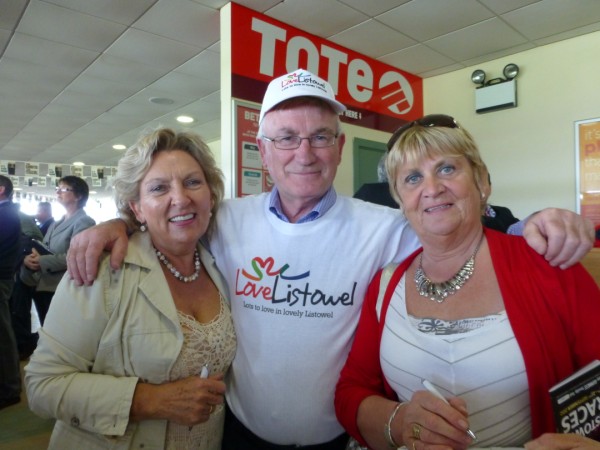 Helen Holyoake, home from the US for The Races, James Kenny promoting Love Listowel and Joan Kenny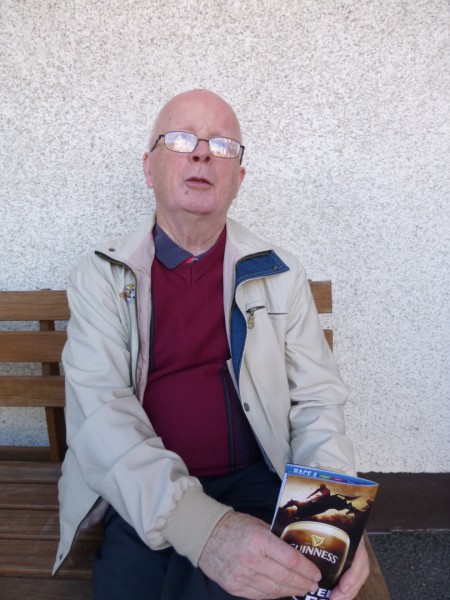 Junior Griffin spotting form.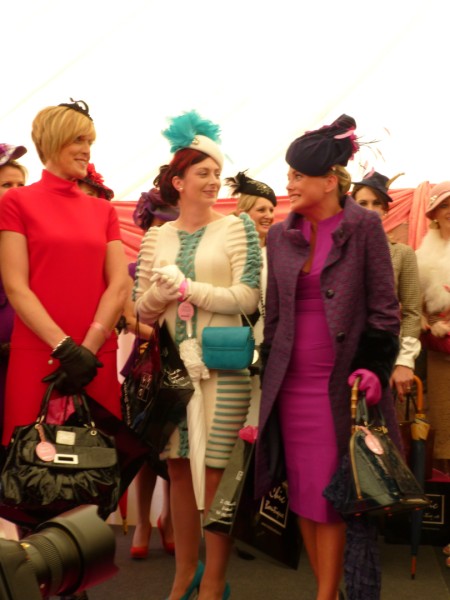 The final 3; Sharon Heffernan on the right was the eventual winner.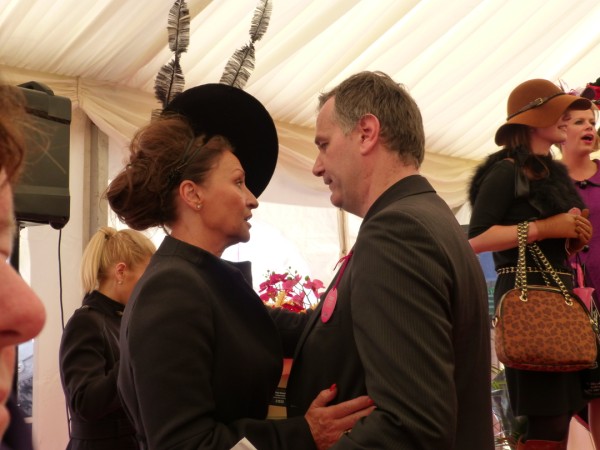 Judges in conclave; Celia Holman Lee and Daithí Ó Sé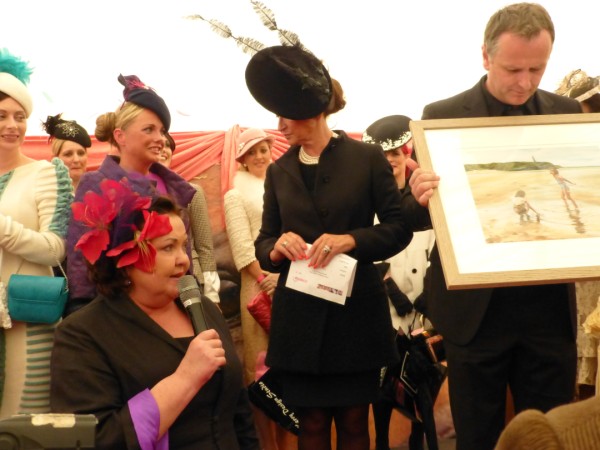 Daithí admires a painting by Olive Stack which was part of the winner's prize.
Busy promoting the brand: Team Love Listowel in action on Friday.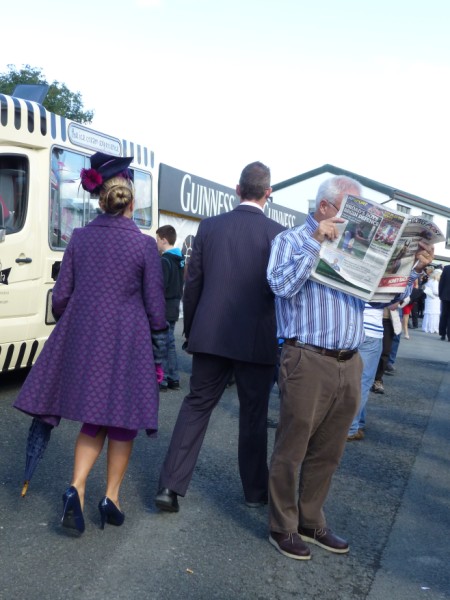 Anything in the paper? This man was oblivious to all the style and glamour as he studied the horses.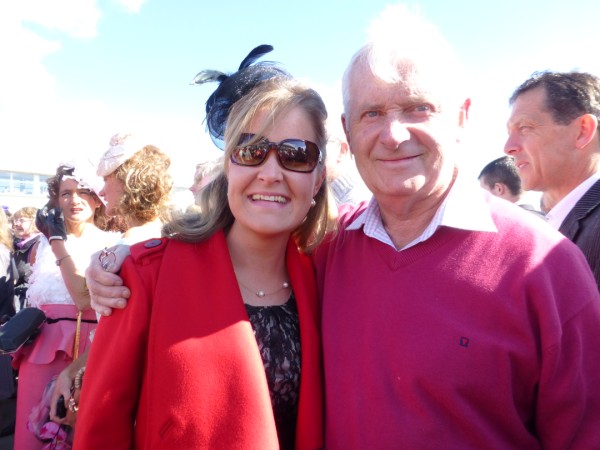 Martina Molyneaux was home from Dublin for the day. She is seen here with her dad, Mossy.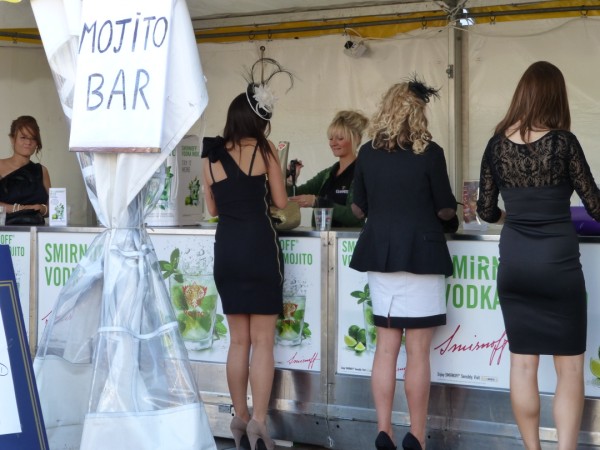 The Mojito Bar was doing a steady trade. It seemed to me to be a ladies only drink.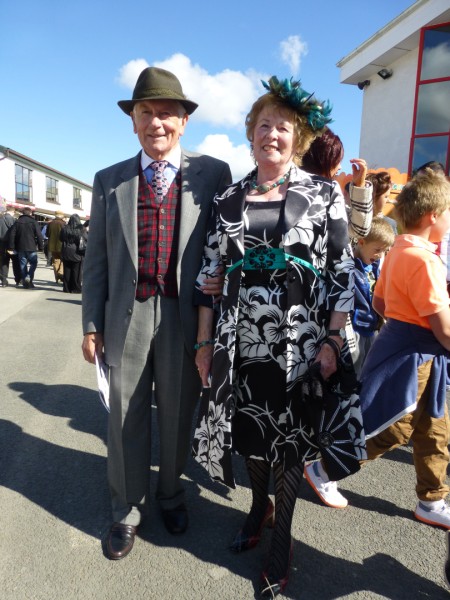 Stylish couple: Oliver and Sally O'Neill looked resplendent on Friday but then they are beautifully turned out every day.
This Tipperary lady loves Listowel and has been coming to The Races for over 50 years.
This poor "horse" spent the day promoting The Tote Jackpot. Reminded me of one of Mrs Brown's Boys.
>>>>
Having looked at yesterday's hats, Martin Sheehy, formerly of this parish, quips "There must be some nude birds flying all over Kerry"