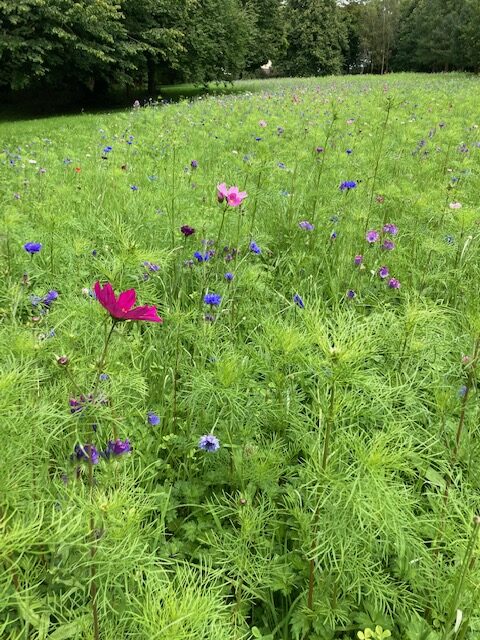 Rewilded meadow in Childers' Park in August 2023
<<<<<<<
Then and Now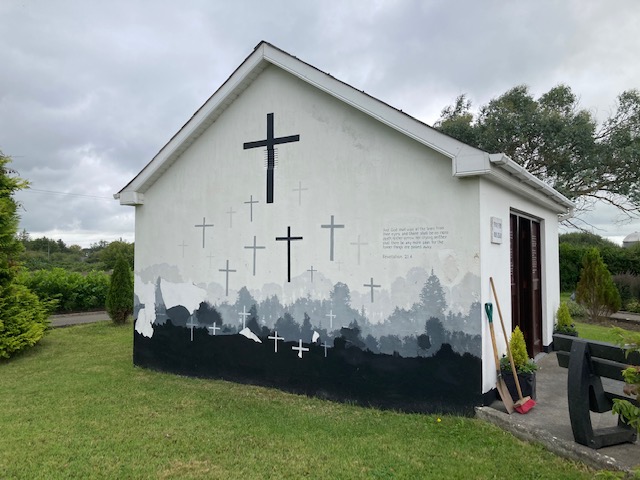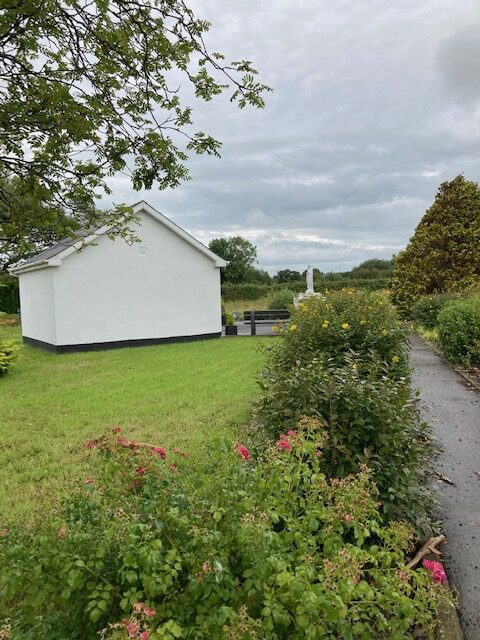 I'm sure plans are afoot to redo the mural. In the meantime, the blank wall has its own significance. The Famine was a time of wiping out, whole families, whole neighbourhoods "bánaithe".
<<<<<<<
Date for the Diary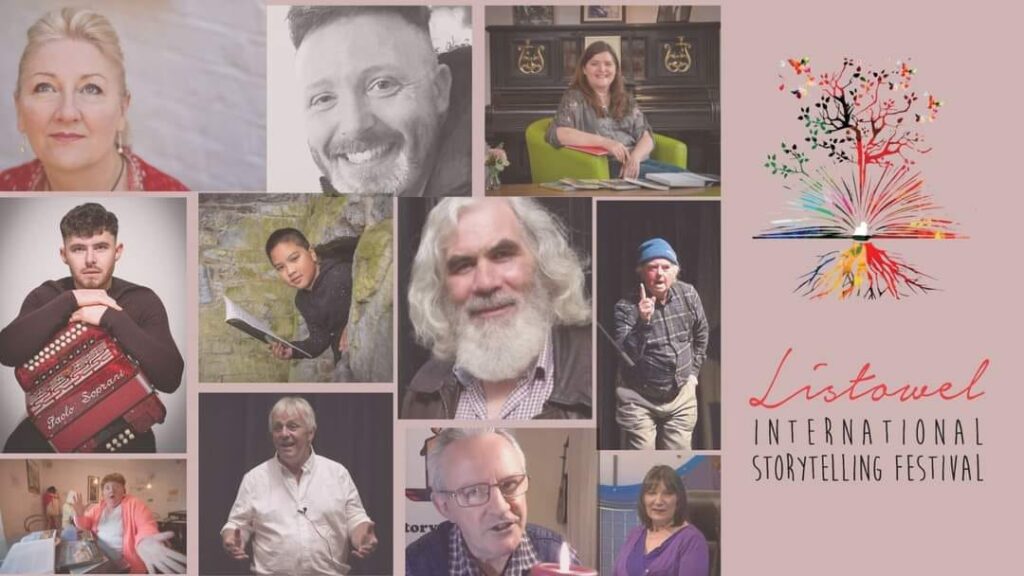 September 14 to 17 2023
<<<<<,<<<<
The Rose of Tralee
Mick O'Callaghan writes a very entertaining blog
Last week he filled us in on the back story of the Rose of Tralee.
The Mary referred to in this love song was Mary O Connor who was the beautiful daughter of a local shoemaker living in the appropriately named Brogue Lane at the bottom of Rock Street, Tralee. For visitors to the town of Tralee many of you will have seen The Brogue Inn which is the territory we are speaking about.
She got a job minding children at age 17 and there she met William Pembroke Mulchinock, who was a protestant, and, in those days, mixed marriages were frowned upon. William was wrongly implicated in the death of a Daniel O Connell supporter, and he was forced to emigrate to India where he worked as a war correspondent. He returned to Ireland in 1849 to marry his Mary having got engaged to her before he left for India. On the day he returned to Tralee, there was a funeral of one Mary O Connor aged 29 years. William was broken hearted. He later met Alicia Keogh whom he married, emigrated to America, and had a family. This marriage broke up and William returned to Ireland in 1855. He turned to alcohol, did some writing, and died in Ashe Street, Tralee in 1864 aged 44 years.
It was in his final years here that he penned the last verse of The Rose of Tralee
In the far fields of India mid wars dreadful thunder
Her voice was a comfort and solace to me,
But the cruel hand of death has now rent us asunder,
I'm lonely tonight for my rose of Tralee.
<<<<<<<<<<
Iceland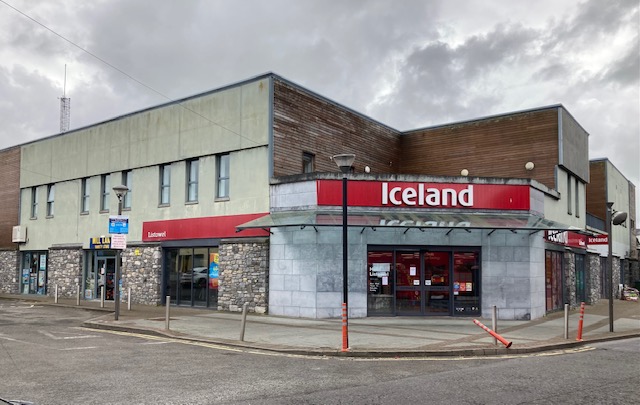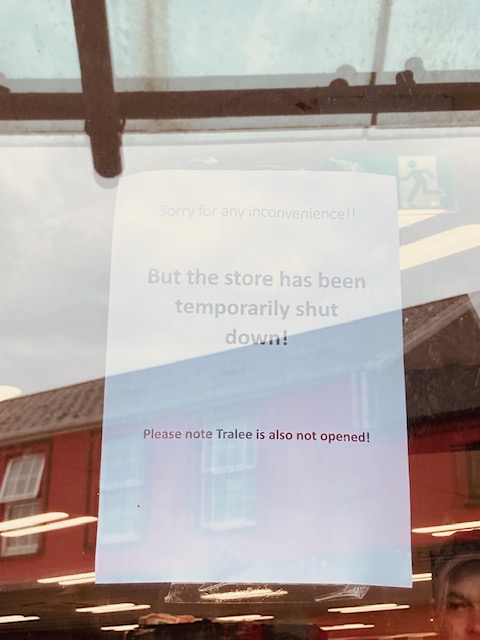 The sign says that the closure is temporary.
<<<<<<<
A Fact
An ostrich's eye is bigger than its brain.
<<<<<<<<<