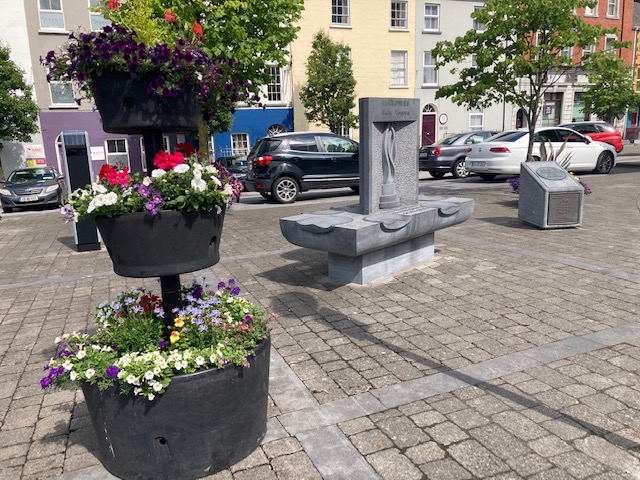 In Listowel Town Square in June 2023
<<<<<<<<<<
A Few more from Writers' Week 2023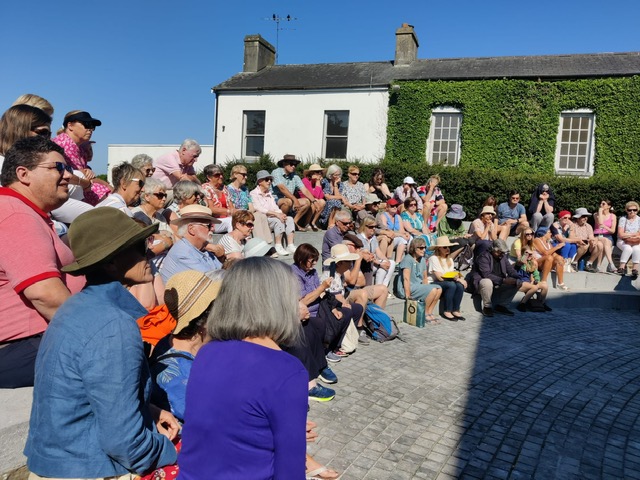 Saturday June 3 2023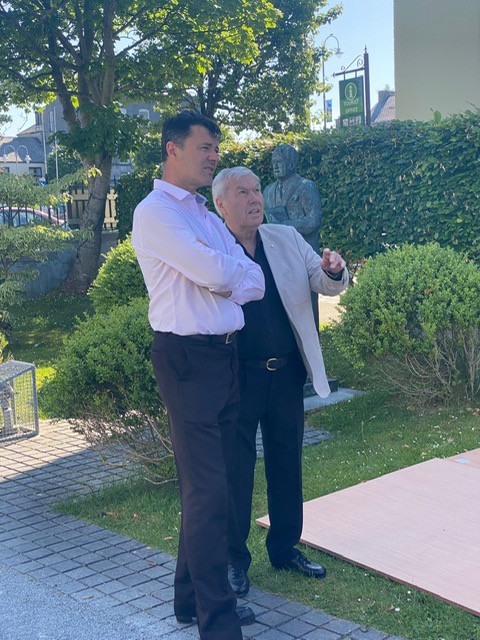 Keepers of the flame, Jimmy Hickey and Jonathan Kelliher are continuing work that was very close to Bryan MacMahon's heart. MacMahon realised the importance of collecting, recording and documenting our traditional arts. Jonathan and Jimmy are engaged in a Siamsa Tire legacy project, videoing and recording all the old dance steps, preserving them for future generations.
I read online a criticism of this year's Writers' Week, saying that it was more like a fleadh than a literary festival. If any of that was my doing, I make no apologies.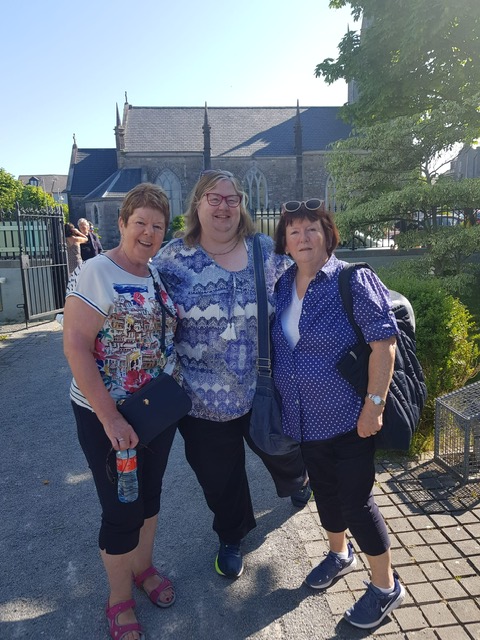 Lisa Egan from Kanturk Arts Festival with friends Lil MacSweeney and Breeda Ahern.
<<<<<<<<<<
A Return to Ballykinlar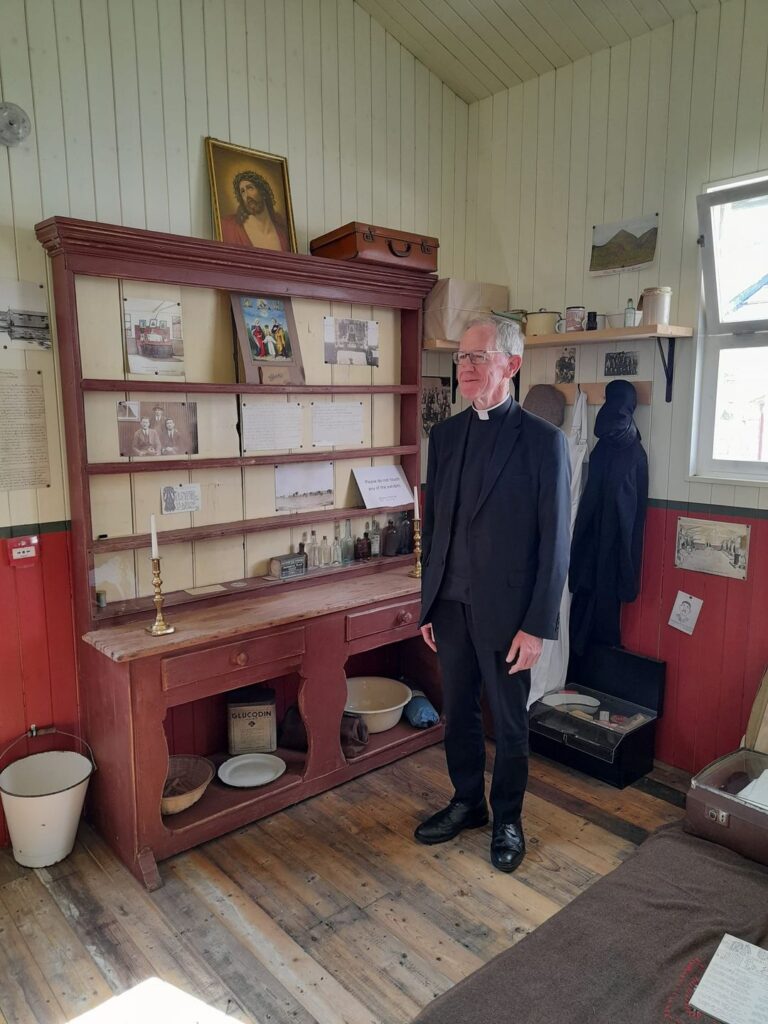 This is Fr. Brendan O'Connor. On a recent trip to Downpatrick to present a copy of his father's Breastplate of St. Patrick to the St. Patrick Centre there, Fr. Brendan took the opportunity to visit the visitor centre at the internment camp where his father and many Kerry republican activists spent some time during The War of Independence.
Dr. Michael O'Connor of Listowel, grandfather of Fr. Brendan, was the camp medical officer.
<<<<<<<<<
Where there's a will, there's a way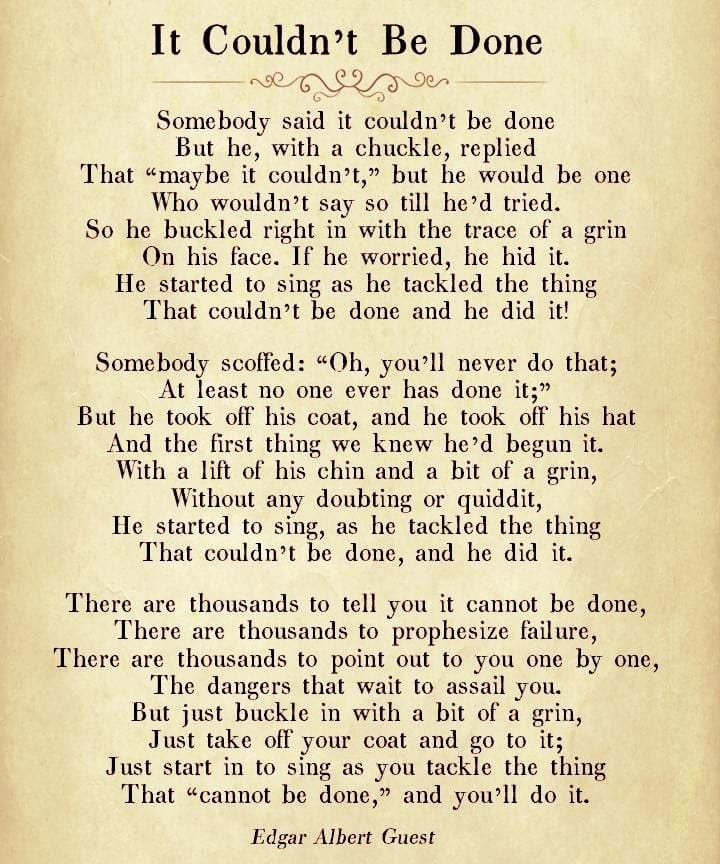 <<<<<<<<<