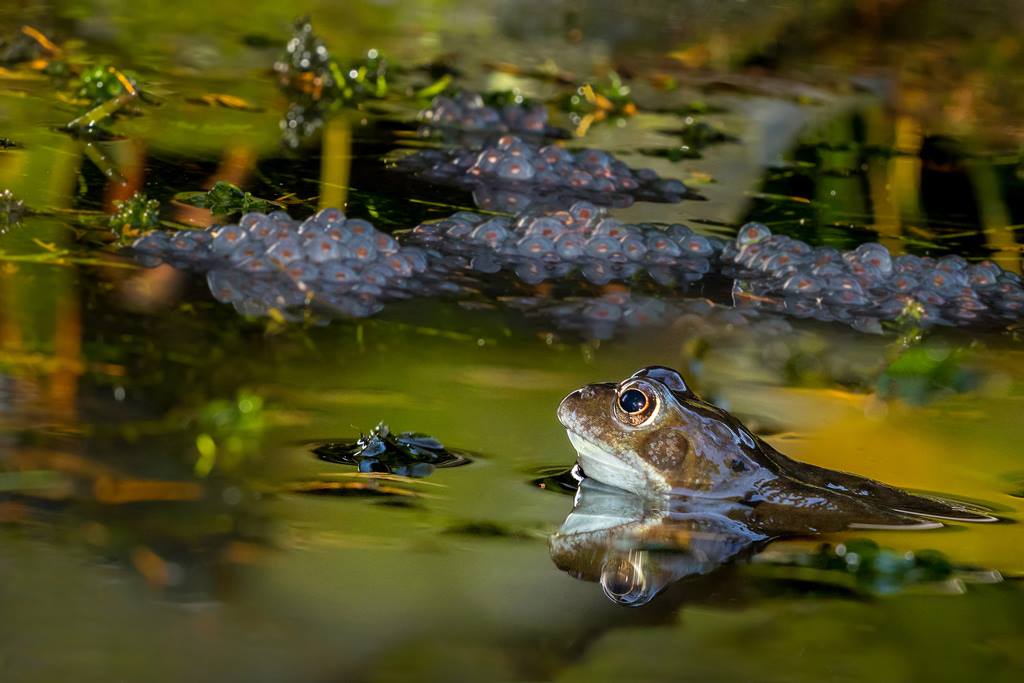 Seán Murphy, Blackwater Camera Club for The Rebel Cup
<<<<<<<
Garvey's Super Valu Opening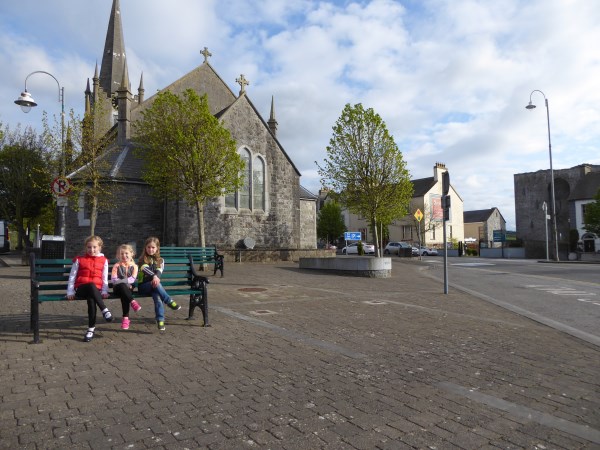 My granddaughters came to Listowel for their Kerry holidays during their Easter break. While they were with me we spent a great morning at the Super Valu official opening of their refurbished shop. Stars of Kerry football and Dancing with the Stars were in attendance, face painting, free footballs, singing and dancing were the order of the morning.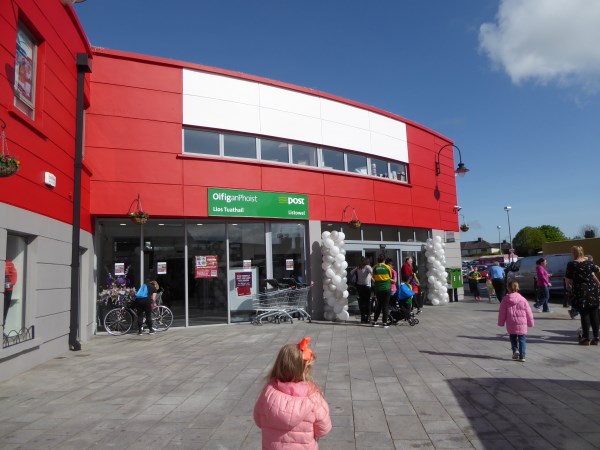 The scene at Super Valu on April 20th 2017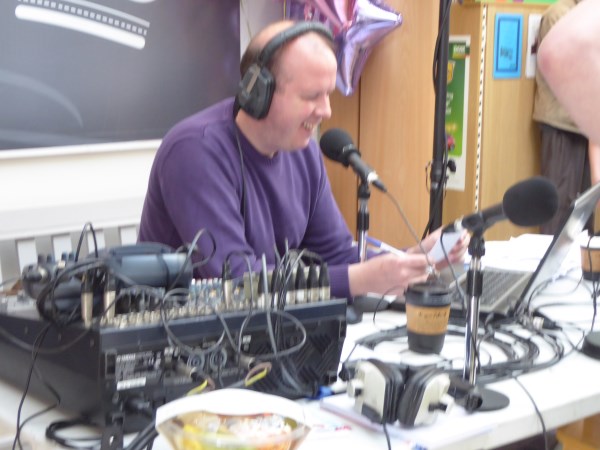 Radio Kerry was broadcasting from the store. The free magnets and mugs were long gone by 11.00 when we got there.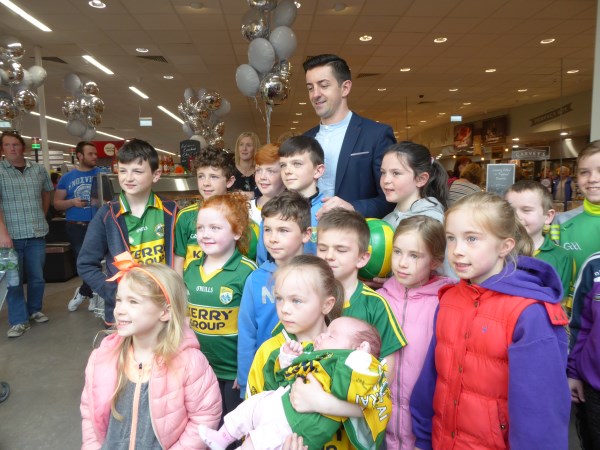 The man of the moment: Aidan O'Mahoney, retired Kerry footballer and Dancing with the Stars winner for 2017 posed with the children.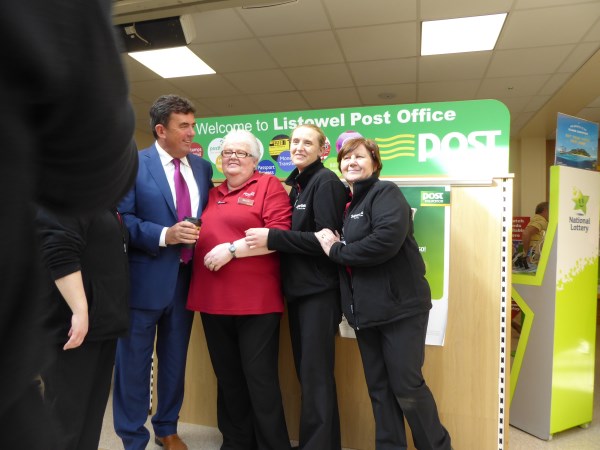 Des Cahill was a big hit with SuperValu staff.
No, he didn't do a Hughie Maughan job on the fake tan. He was just back from holidays he said.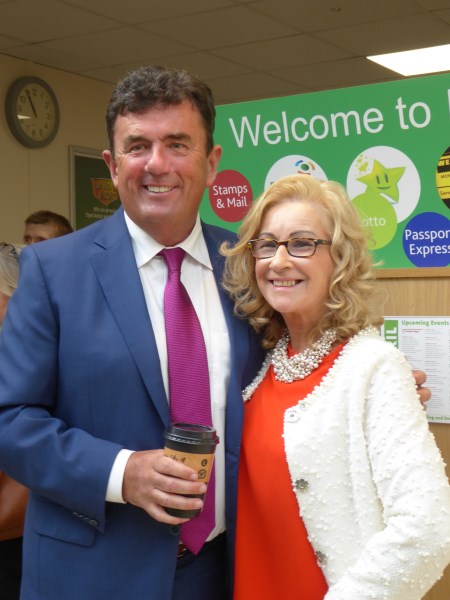 Stylish Eilish was there, looking resplendent, as usual.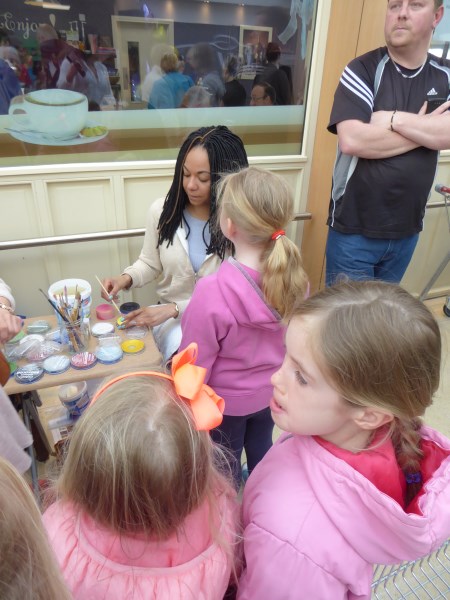 The girls spotted a lull in the queue for face painting and they were lined up before I knew it.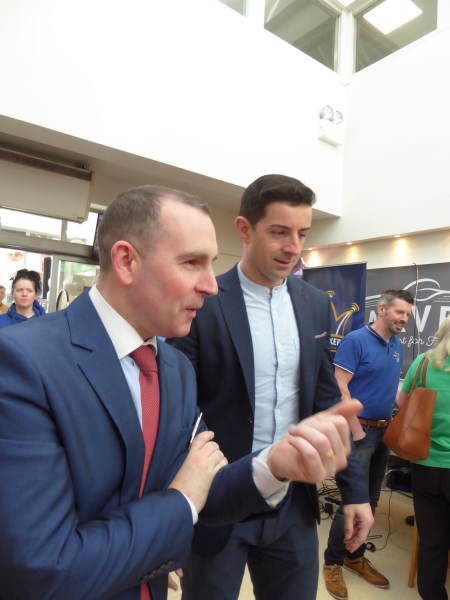 Paul was making sure that as many people as possible got to meet the star.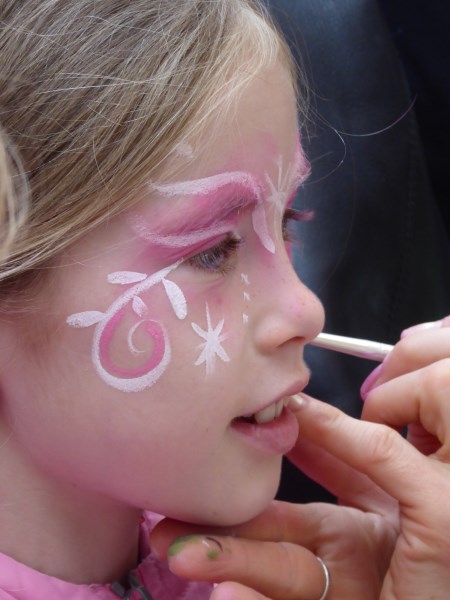 Meanwhile Rosaleen was doing a great job on Róisín's face.
3 happy girls.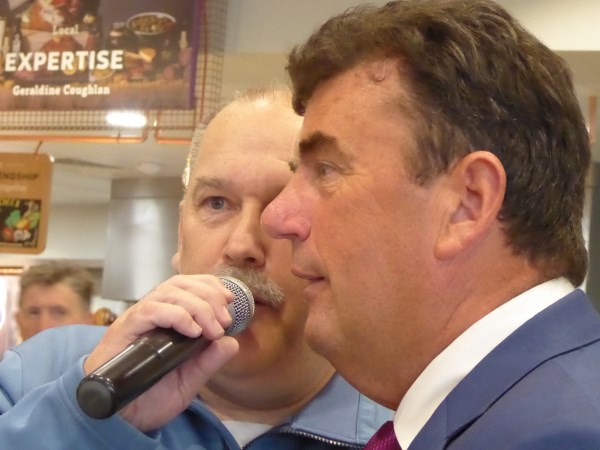 Dominick Scanlon was interviewing Des Cahill.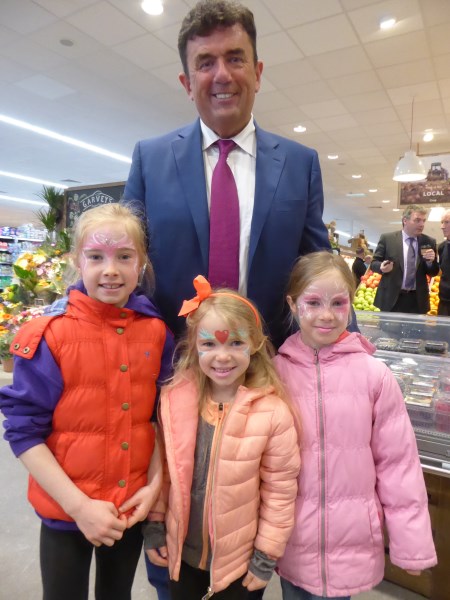 I grabbed him for a minute for a photo.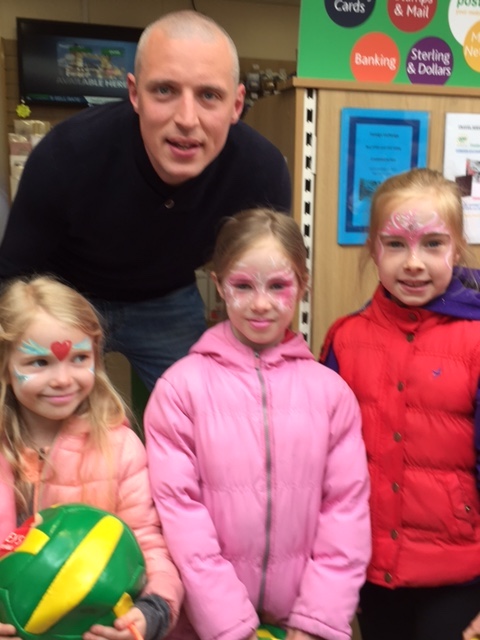 They met a Star as well.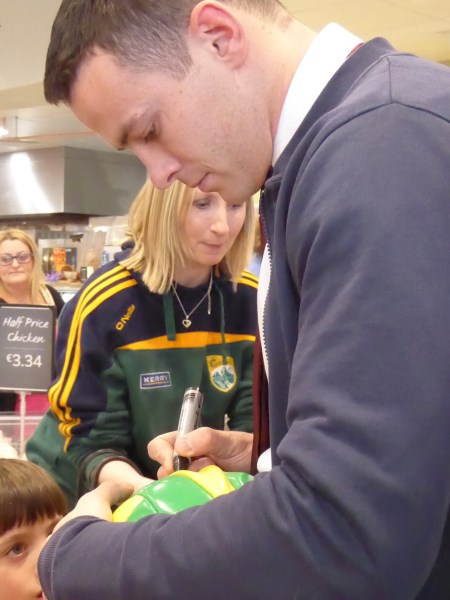 This young footballer, Shane Enright, was infinitely patient, signing the free footballs and little boys' jerseys.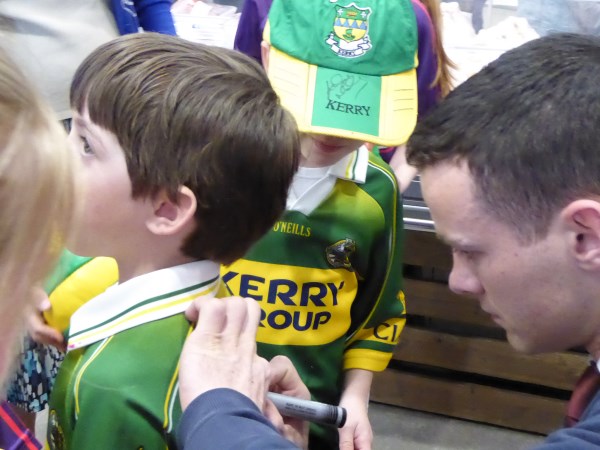 The girls were lucky enough to secure some of the free footballs, but they were not inflated and as you can imagine, Super Valu staff were not really anxious to have footballs being kicked around the shop. So I called in to JK Sports next door where the lovely Edel sorted us out.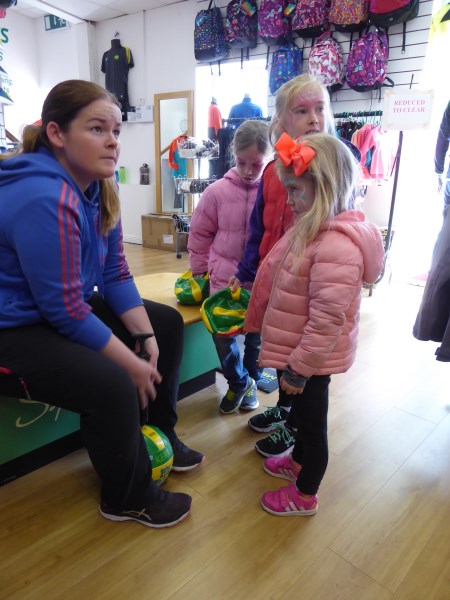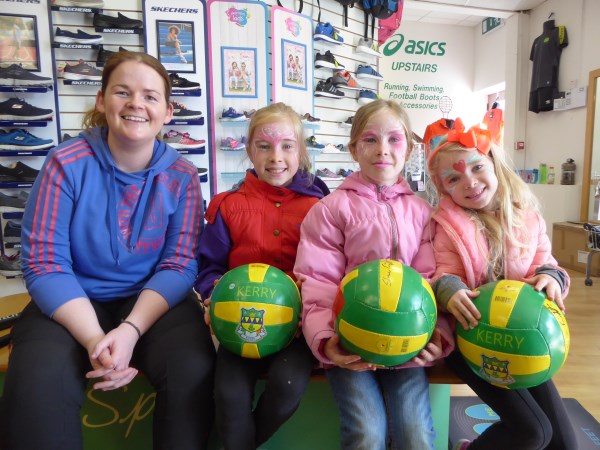 Three happy girls, very grateful to Edel for saving the day.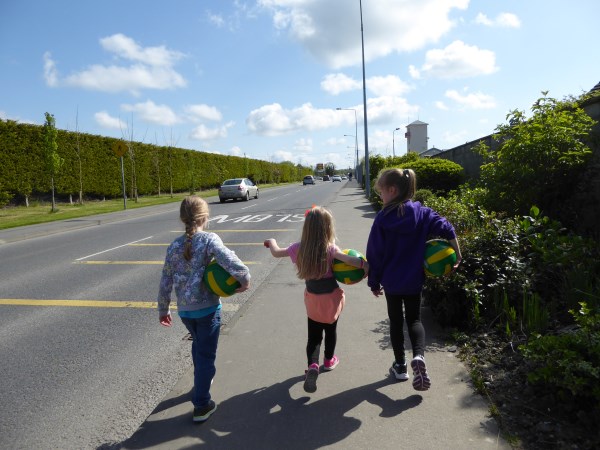 Homeward bound with the loot.
<<<<<<<


Nostalgia


I read this extract from a book which is now out of print. It describes well why so many of my blog followers enjoy a taste of how it used to be at home in days gone by.
Fr. Pat Carroll
Scenes and memories: scenes
from places I know; memories of people I love. The quiet country herein
described still remains−the flat land, the white road, the little town, the
river, and the hill's crest. The people who appear and speak for a brief period
are grown very old, or gone away. What is written, then, is written as a record
of what was, and what, for me, will never be again: today's memories of a
yesterday back in Ireland when the gray dew was on the clover and the cuckoo
called from the blossomed alder. Maybe certain scenes and memories here set
down will recall to you also your springtime in the Old Land, with dear, kindly
people all around you, the wide, white Shannon a few flat fields away, and the
sea's sweet breath coming from Kerry Head."
─P.J.C., in Round
About Home (1914)
<<<<<<
Junior Infants who are now Young Ladies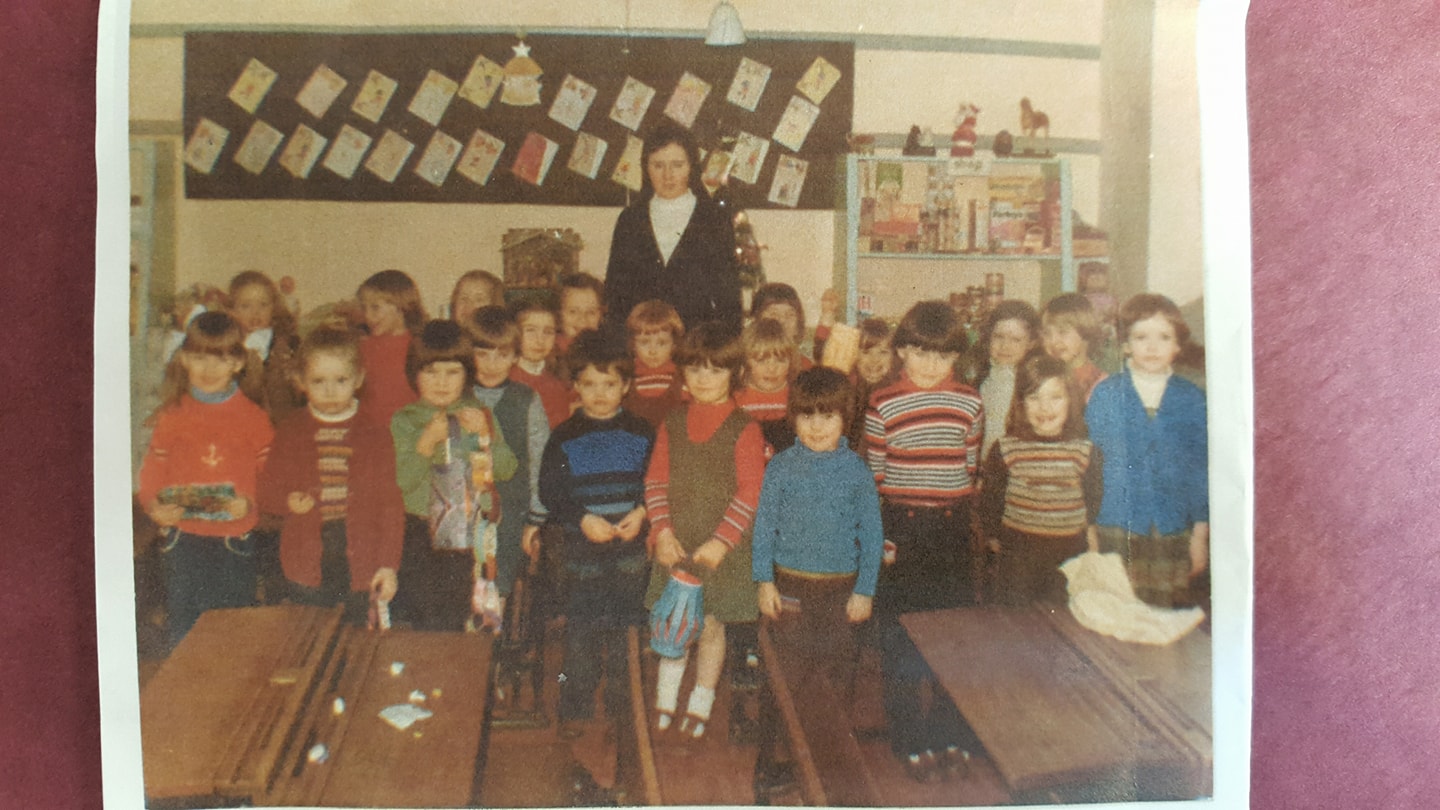 Clodagh O'Sullivan unearthed this old photo of her Junior Infants class.