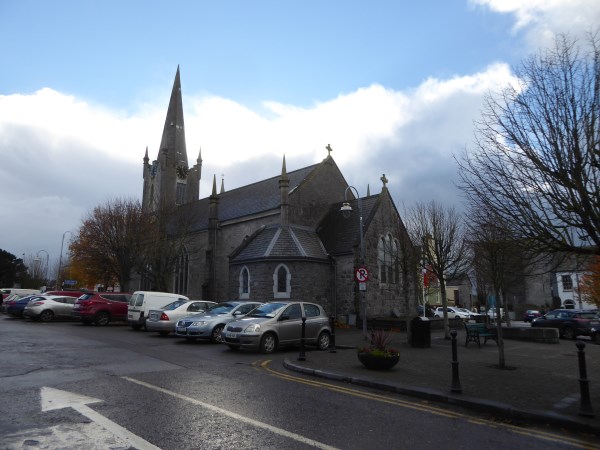 Listowel Town Square in Winter
<<<<<<<
Superstitions
(From the Dúchas collection)
Lore of Certain Days
Collector, Katherine Thornton-
Informant, Mrs Nellie Thornton, Ballincloher, Lixnaw
The pattern day some people go to the Blessed Well to get ailments cured, such as stomach complaint, bone disease, and several others.
Old people sat (sat= planted crops) Monday for wealth, Tuesday for health, Wednesday the luckiest day of all, Thursday for crosses, Friday for losses, and Saturdays no luck at all.
Some people change houses on Tuesday and not any other day, because if they changed on Monday they would be changing for the week.
People say April the 30th or the first week in May is the best time for planting crops. The old people say rain on Friday, rain on Sunday,
"There is a well situated in Mrs. David Dillon's farm…"
There is a well situated in Mrs. David Dillons farm at this day the well goes by the name of Tobair na Giolláin. The people say the English of it is the well of the flies. At first the well was situated near a hedge in the field but one morning a woman rinsed clothes in it and when the people came to the well it was dried up but it sprang up about four perches from the place. The people are still taking water out of it but the old people always said it was a blessed well.
<<<<<<<
In St. Michael's Graveyard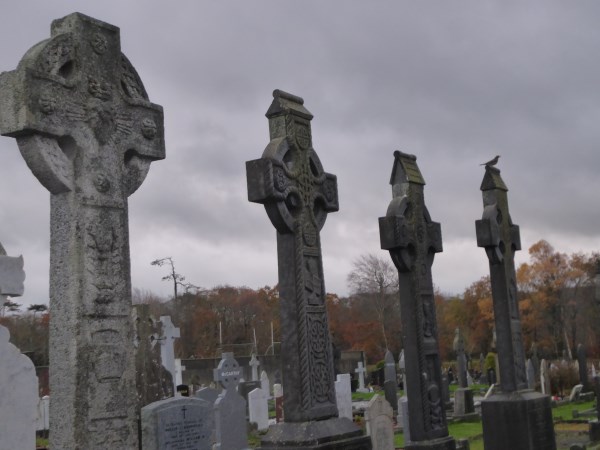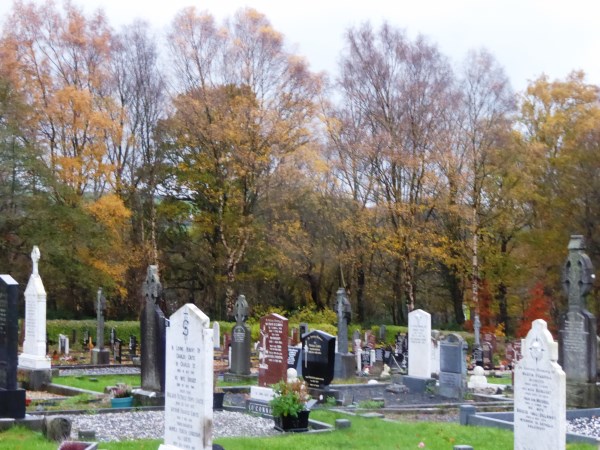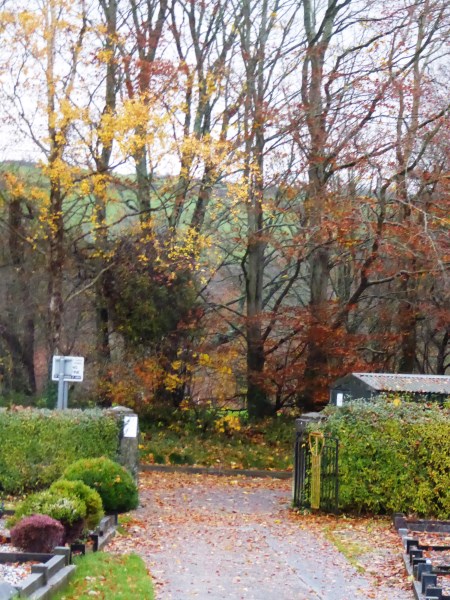 <<<<<<
A War Story with a Local Twist
This story comes to us from the pen of Billy McSweeney
In my Grandparents time, Kerry people understood that they were cut off from the rest of Ireland by a series of mountains; they realized that they were isolated and had to look after themselves. Life was harder in Kerry than in the Golden Vale or on the central plains of Ireland. The mothers of Kerry especially, knew that they had to look to every advantage to help their children and prized education highly to that end. In the mid-19thcentury the people of Listowel welcomed enthusiastically the establishment of St Michael's College for Boys and the Presentation Convent Secondary schools for Girls, not forgetting the Technical School. The people who read this blog are most likely familiar with the Census' 1901 and 1911 and will have noticed that many homes in Listowel housed not only Boarders but also welcomed Scholars who came from the villages and isolated farms scattered around North Kerry. These boys and girls spent 5-6 years in the Listowel schools to be educated for 'life'.
The upshot of this was that from Listowel we sent out many young adults who were a credit to their teachers to take their places in many organizations and many whose names became nationally known for their talents and abilities, especially in the Arts.
Let me tell you about one such young girl, Maureen Flavin, who was born in Knocknagoshel, Co Kerry. When the time came for Maureen to go on from National school she was welcomed into the Mulvihill home in Upper Church Street who themselves had a young girl, Ginny, of the same age. Maureen and Ginny became fast friends and stayed so for life.
When Maureen finished school in 1930 she wanted a job; couldn't get one in Kerry because of the times that were in it, so she answered an ad in the National Papers for an Assnt. Postmistress in Black Sod, in North Mayo. Her references and qualifications were suitable and in due course, as she says to her own surprise she was offered the job. This was to set Maureen on a course where she would be an integral part of one of the most momentous actions of the age. Mrs Sweeney, the Black Sod Postmistress, was married to Ted who was the Lighthouse Keeper, both operating from the Lighthouse building in Black Sod. They had a son, also Ted, who Maureen fell in love with and married in due course. They in turn had three boys and a girl and life took up a normal rhythm for the family; that is until 3rd June 1944.
The WW2 was in full swing at this stage with Gen. Eisenhower as the Allied Supreme Commander and Gen. Rommel the German Commander in Normandy. Rommel knew that an Allied invasion was prepared and imminent. Conventional Meteorological sources at the time for the US and German military said that the coming days would bring very inclement weather so that the invasion would have to be postponed. Eisenhower postponed the action and Rommel left Normandy for a weekend in Berlin based on the same information. The British Chief Meteorologist had however visited Black Sod some years previously and knew the value of Black Sod as the most westerly station in Europe and when a break in the weather was reported by Black Sod on 3rdJune he persuaded Eisenhower that 6thand 7thJune would be clear and to ignore the same conventional Met advice used by both the US and the Germans. Ted compiled the reports for the Irish Met Office and Maureen transmitted them. Maureen remembers receiving a telephone call a short time later from a lady with a 'very posh English accent' asking for confirmation of her report. Ted was called to the phone and he confirmed the readings, The rest, as they say, is history.
Ted Sweeney died in 2001. Maureen is still alive.
There must be a few morals in this story
<<<<<<<
It's Beginning to Look a lot like Christmas
McKenna's Window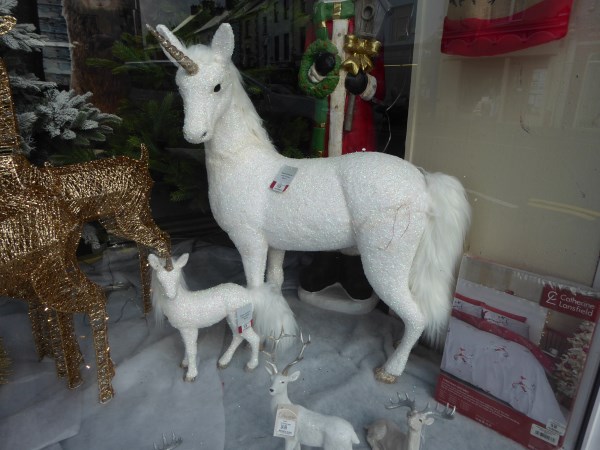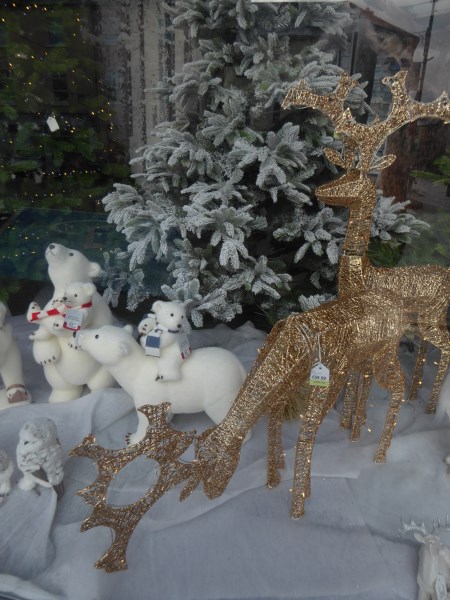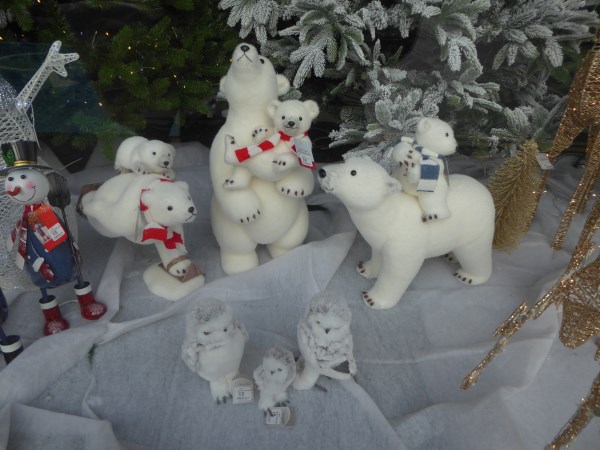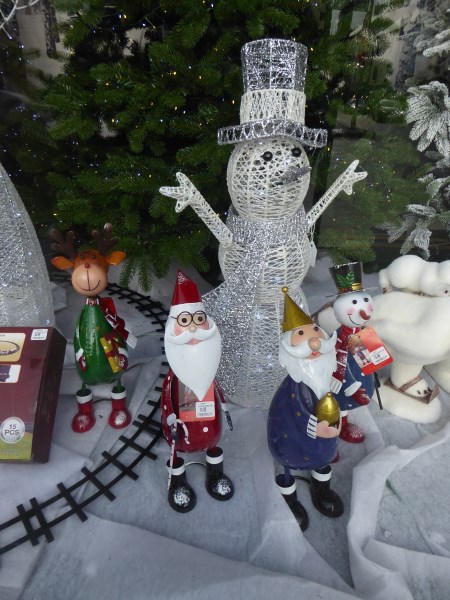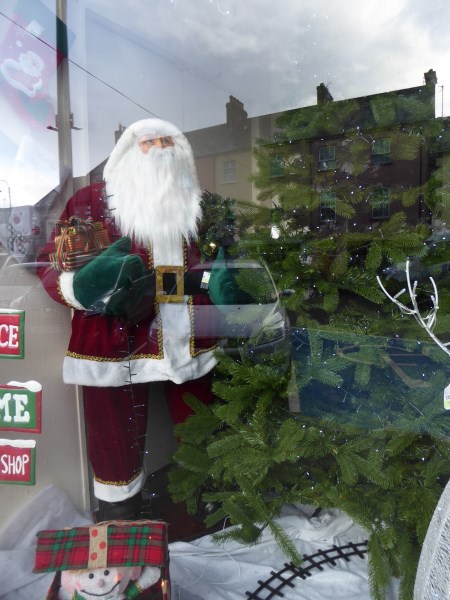 <<<<<<


Manchester Martyrs


Since I posted these photos I have had lots of people contact me about this topic. The "martyrs" were Allen Larkin and O'Brien, two from Cork and one from Offally .
Here is the story;
The Manchester Martyrs— William Philip Allen, Michael Larkin, and Michael O'Brien—were three men executed for the murder of a police officer in Manchester, England, in 1867, during an incident that became known as the Manchester Outrages. The three were members of the Irish Republican Brotherhood, also known as the Fenians, an organisation dedicated to ending British rule in Ireland, and were among a group of 30–40 Fenians who attacked a horse-drawn police van transporting two arrested leaders of the Brotherhood, Thomas J. Kelly and Timothy Deasy, to Belle Vue Gaol. Police Sergeant Charles Brett, travelling inside with the keys, was shot and killed as the attackers attempted to force the van open by blowing the lock. Kelly and Deasy were released after another prisoner in the van took the keys from Brett's body and passed them to the group outside through a ventilation grill; the pair were never recaptured, despite an extensive search.
Two others were also charged and found guilty of Brett's murder, Thomas Maguire and Edward O'Meagher Condon, but their death sentences were overturned—O'Meagher Condon's through the intercession of the United States government (he was an American citizen), and Maguire's because the evidence given against him was considered unsatisfactory. Allen, Larkin, and O'Brien were publicly hanged on a temporary structure built on the wall of Salford Gaol, on 23 November 1867, in front of a crowd of 8,000–10,000.
Brett was the first Manchester City Police officer to be killed on duty, and he is memorialised in a monument in St Ann's Church. Allen, Larkin, and O'Brien are also memorialised, both in Manchester – where the Irish community made up more than 10 percent of the population – and in Ireland, where they were regarded by many as inspirational heroes.
Source: Wikipedia


There are monuments to these three all over Ireland and there is one in Manchester. Commemorative ceremonies were held for years on the anniversary of their execution.
Thank you to all the people who contacted me on this one and look out for Dave O'Sullivan's contribution next week. He trawled the papers for us and found out lots more about the Listowel monument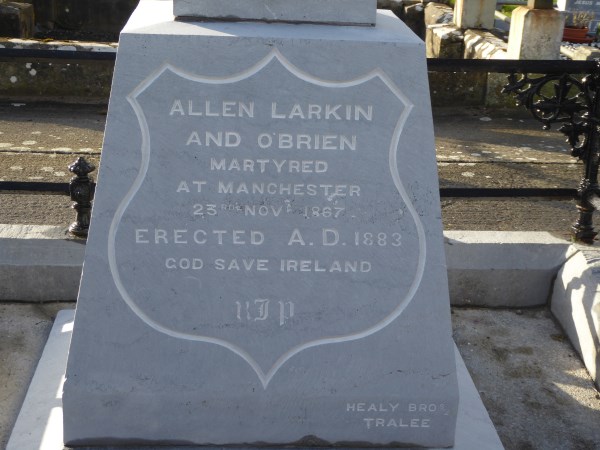 This impressive one is in Kilrush, Co Clare