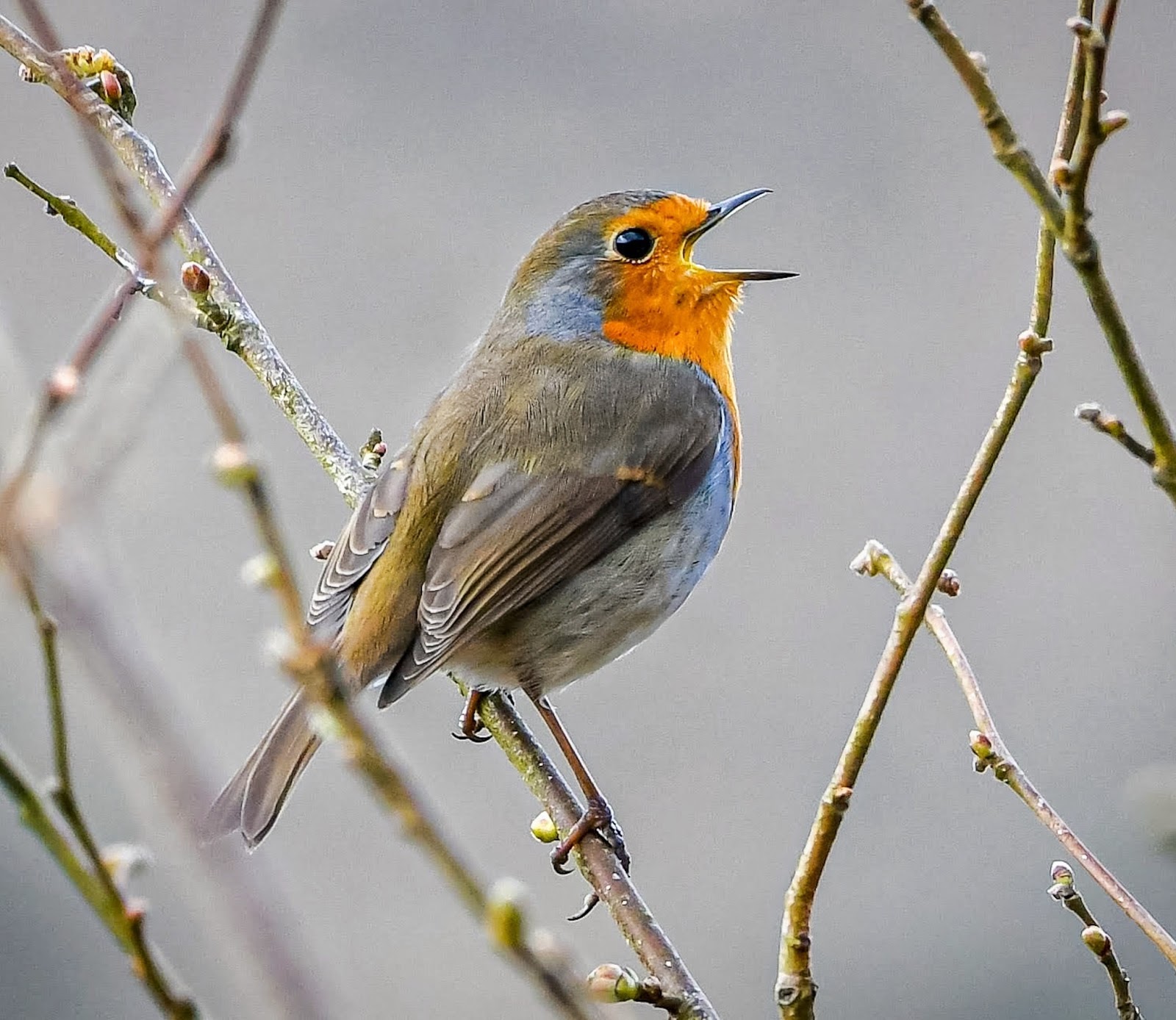 Photo credit; Poshey Aherne
<<<<<<<<<<<
Pitch and Putt during a Pandemic
New rules for new times.
I love to observe the beautiful trees on the pitch and putt course during my Covid picnics nearby.
<<<<<<<<<
Sheahan's of William Street
This has to be the most welcoming waiting area in town.
<<<<<<<<
Royal China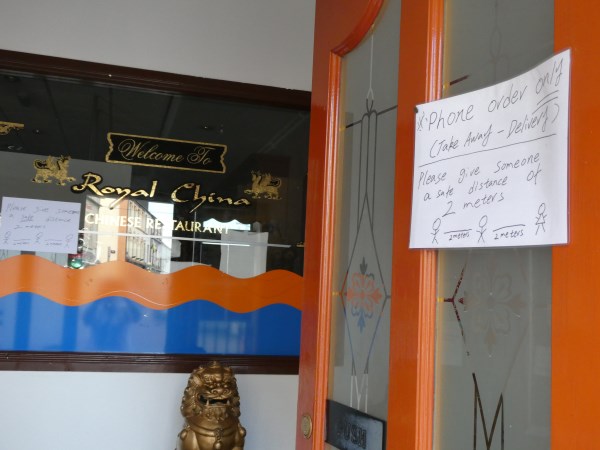 <<<<<<<<<<<
Behan's Horseshoe
Gerry and the team at Behan's are taking every precaution to ensure diners are protected from Covid 19 in their beautifully redecorated premises.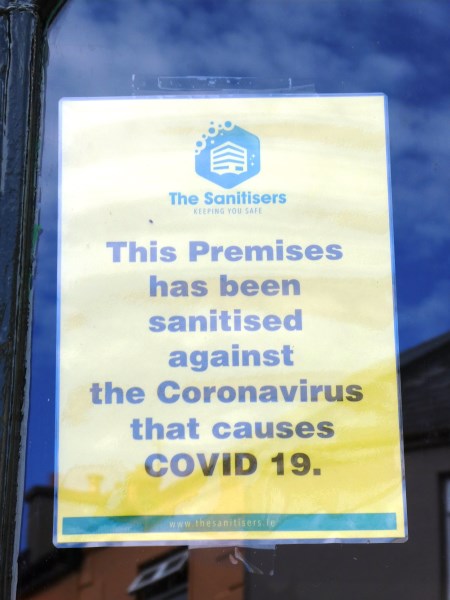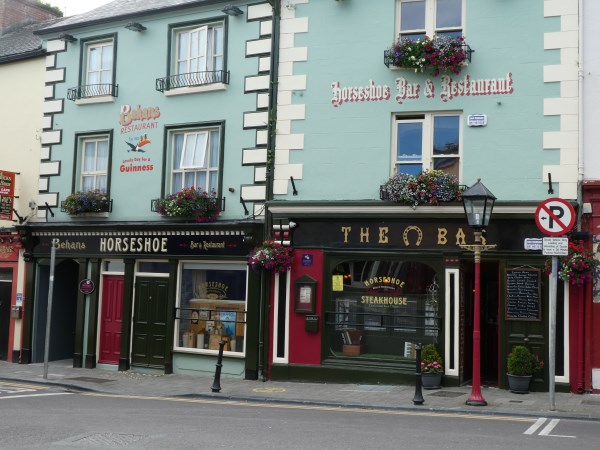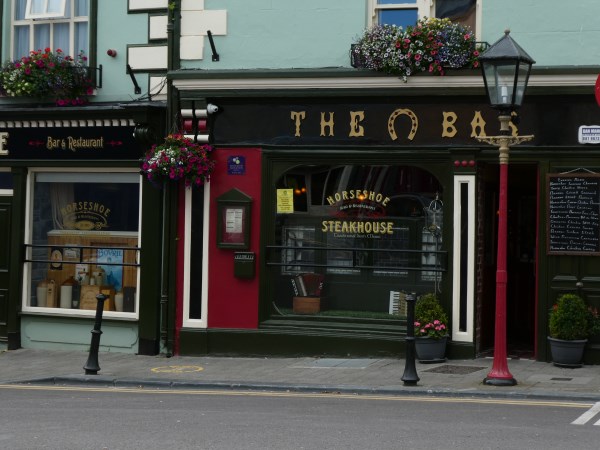 <<<<<<<<<<<
Tae Lane
I meandered down Tae Lane recently. I was on a mission. More of that tomorrow.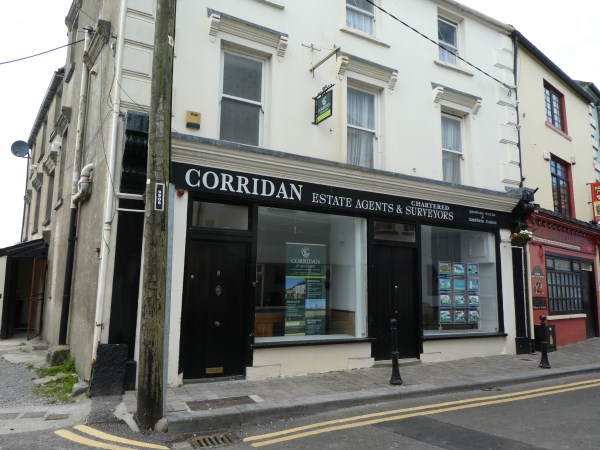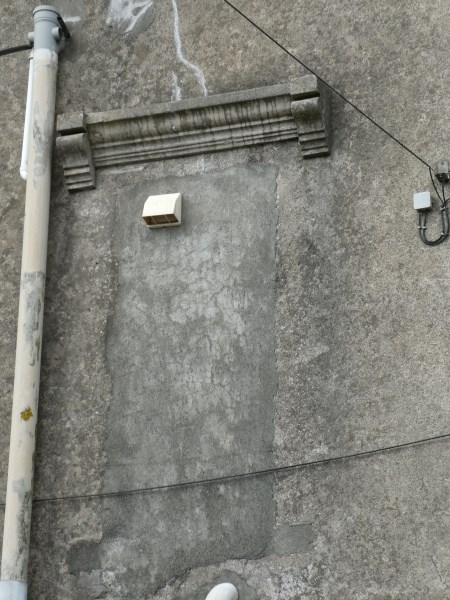 On the side wall of Corridan's Estate Agents I spotted this blocked up window. I don't know if this is a recent blocking off or if it was done during one of the periods of window taxation in this country. This tax which was abolished in 1851 led to the term "daylight robbery" as householders took to blocking out the light to avoid paying what they considered an excessive tax.
Next door to Corridan's is Joe Broderick's pub now closed due to Covid 19 regulations.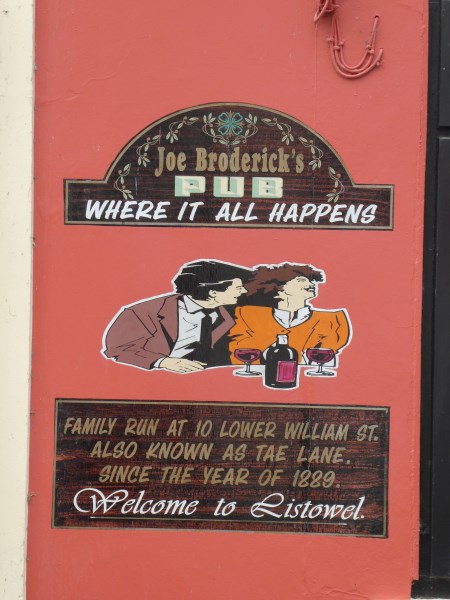 Unfortunately it's not all happening for another bit.
<<<<<<<<
Donncha ÓDubhlainn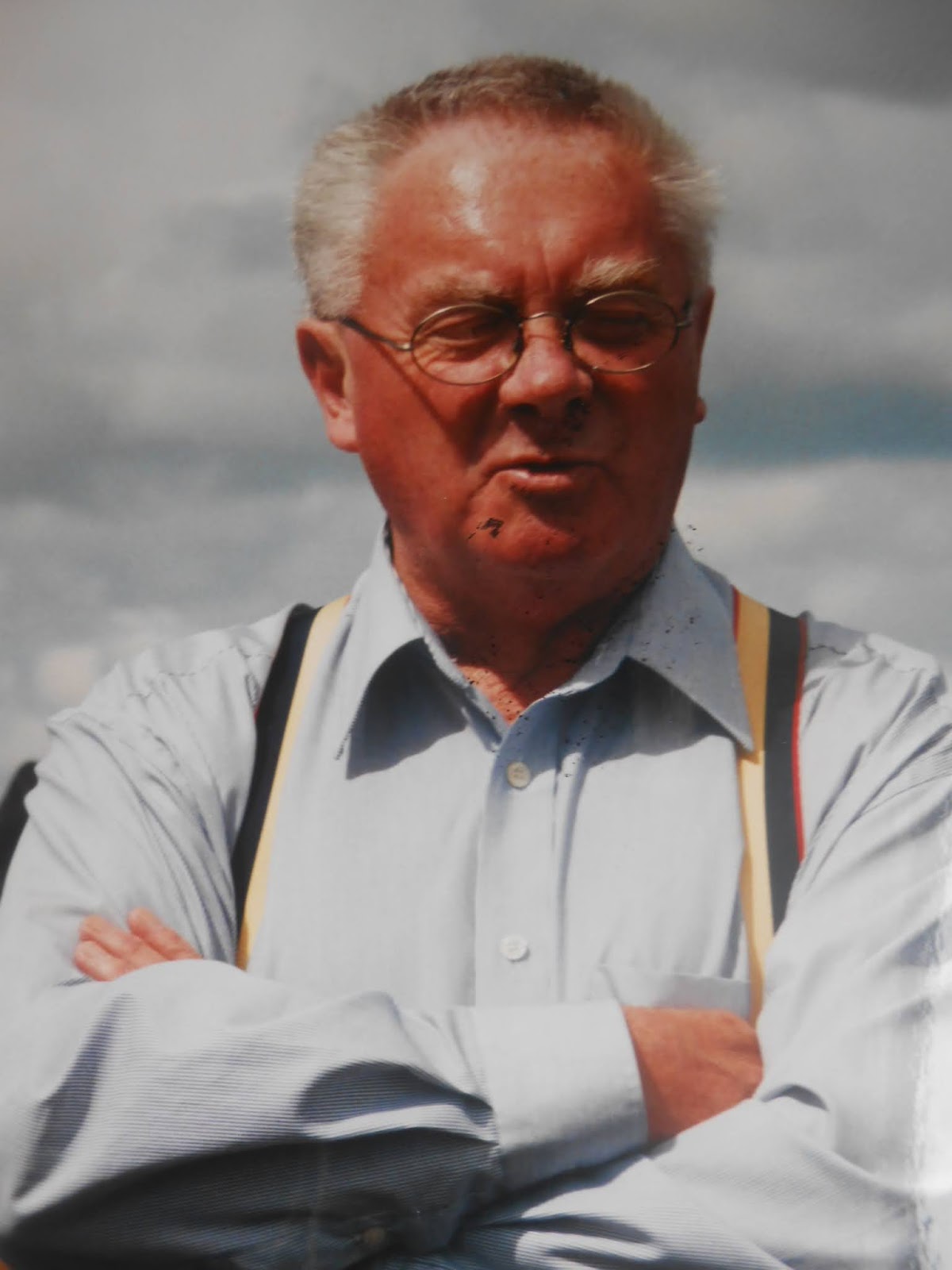 photo; Tom Fitzgerald
The late Donncha ÓDubhlainn was a well known broadcaster. He was in Listowel as part of one of his many round Ireland walks. He usually teamed up with a charity, in this case MS Ireland, and they used his profile and his popularity to publicise their organisation and thus to raise funds. Donncha took his expenses and after that any money raised went to the charity.
<<<<<<<<
45 Short Years Ago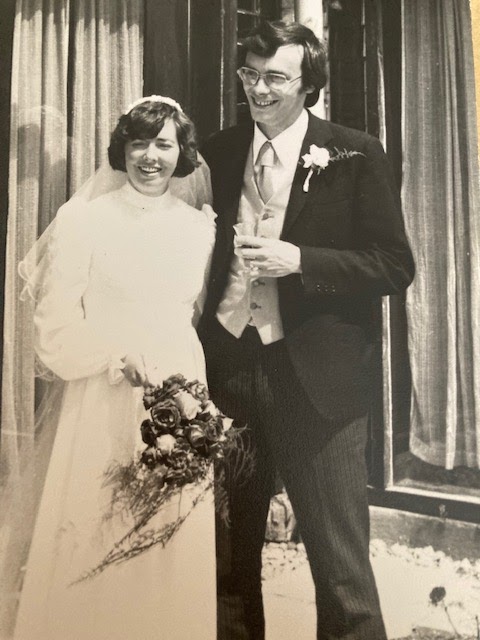 "This is my lovely day, the day I'll remember the day I am dying…."
Yesterday, July 26th was my wedding anniversary. Our wedding day was a happy sunny day in the glorious summer of 1975. I made my wedding dress in a night sewing class in Kanturk Vocational School, now Coláiste Treasa. My friend, Elizabeth, lent me her Carrigmacross lace veil. Mrs MacNamara, an old neighbour of my mother's made the bouquet with flowers from her garden.
I have nothing but great memories of a lovely happy day.
The photo was taken at The Deerpark Hotel in Charleville by Jim's friend, Roger Ryan.