Wintry Brandon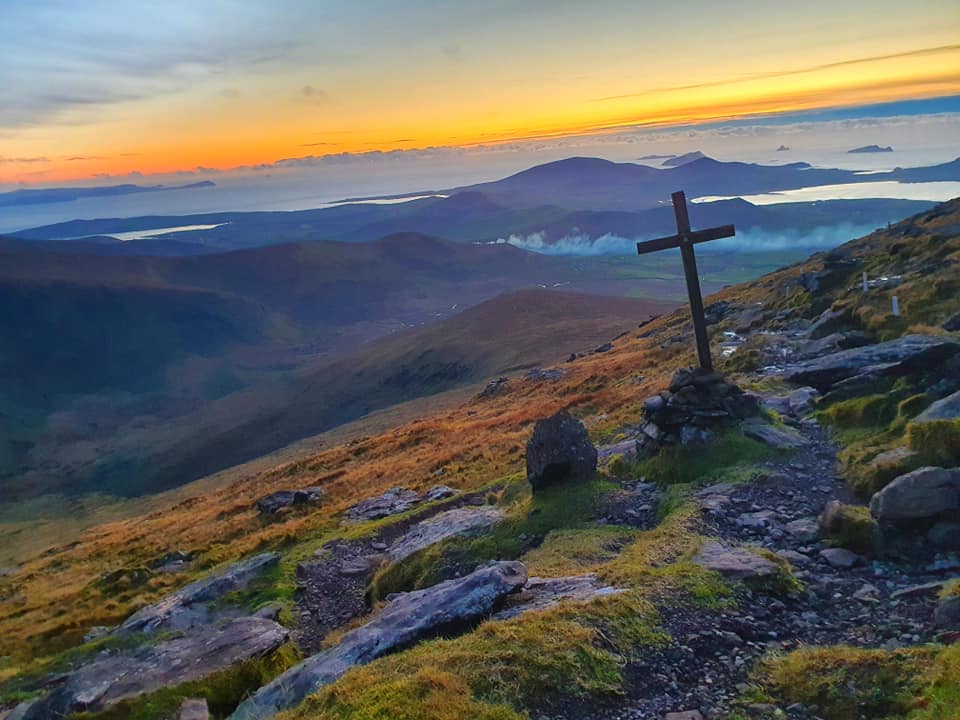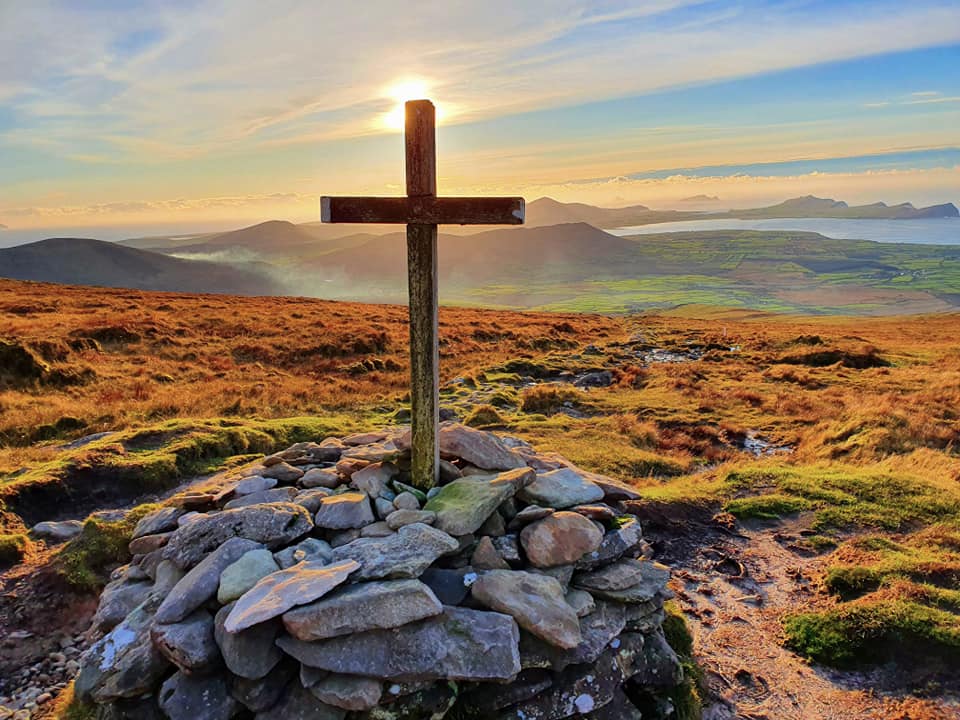 Martin Moore was on Mount Brandon
<<<<<<<<
A Stylish Christmas Window
This charming little fellow is part of Clodagh's Christmas decor at the Tae Lane Store. I don'r know about you but I can be quite attached to little decorations that come out year after year. This fellow is part of Christmasses past and offers hope for Christmasses future.
It's hard to photograph through glass but you get the idea. Tae Lane window is one of the most artistic creative displays always.
<<<<<<<
A Word of Thanks
Éamon OMurchú
This poem was included in a lovely book,
Reflections of Contemporary Irish Men by Valerie O'Sullivan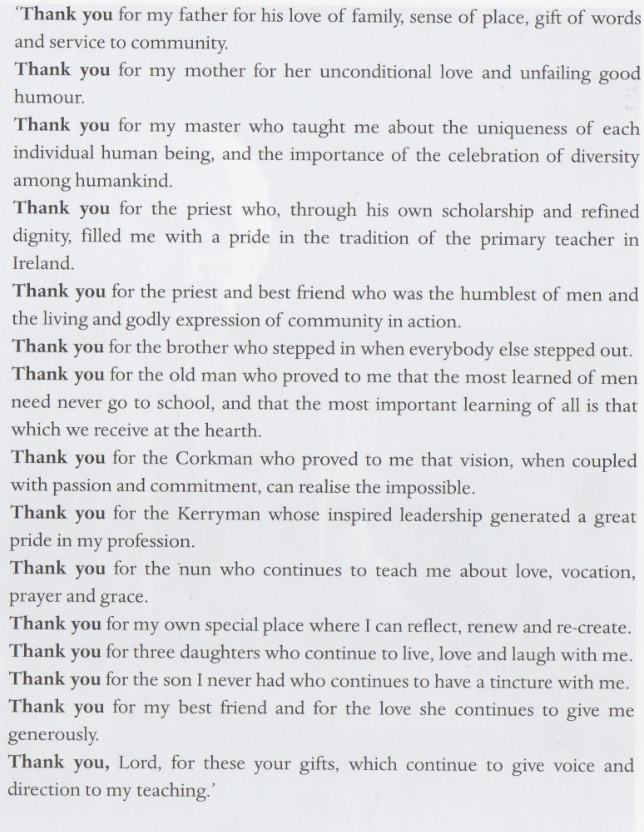 <<<<<<<<
In the Meadow
This photo and caption was posted on the Vanishing Ireland page by Bertie O'Connor.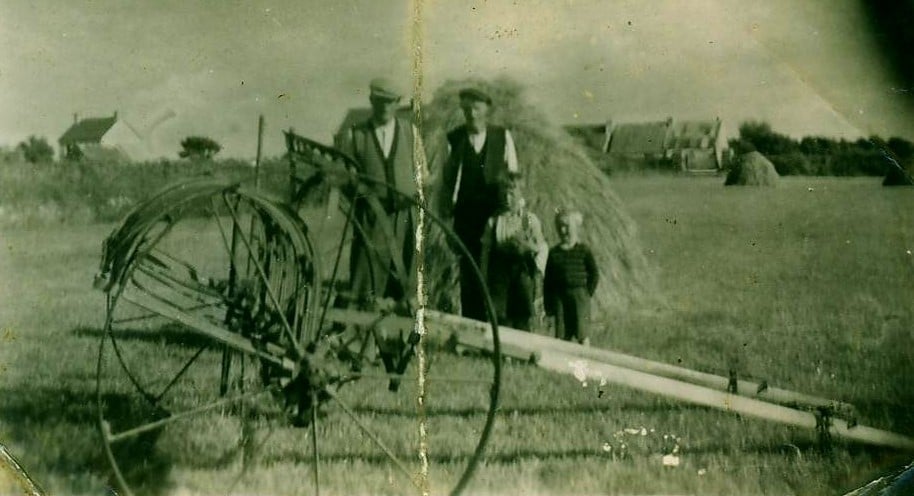 Ardoughter, County Kerry 1950 brothers Pat & Tom Hanrahan with their grand nephews Thomas & Michael O' Connor after a hard days work in the meadow.
( The machine in the foreground was called a wheel rake)