Child's Play
It's summer; time for children to play outdoors
<<<<<<<
Bord na Mona in the 1940's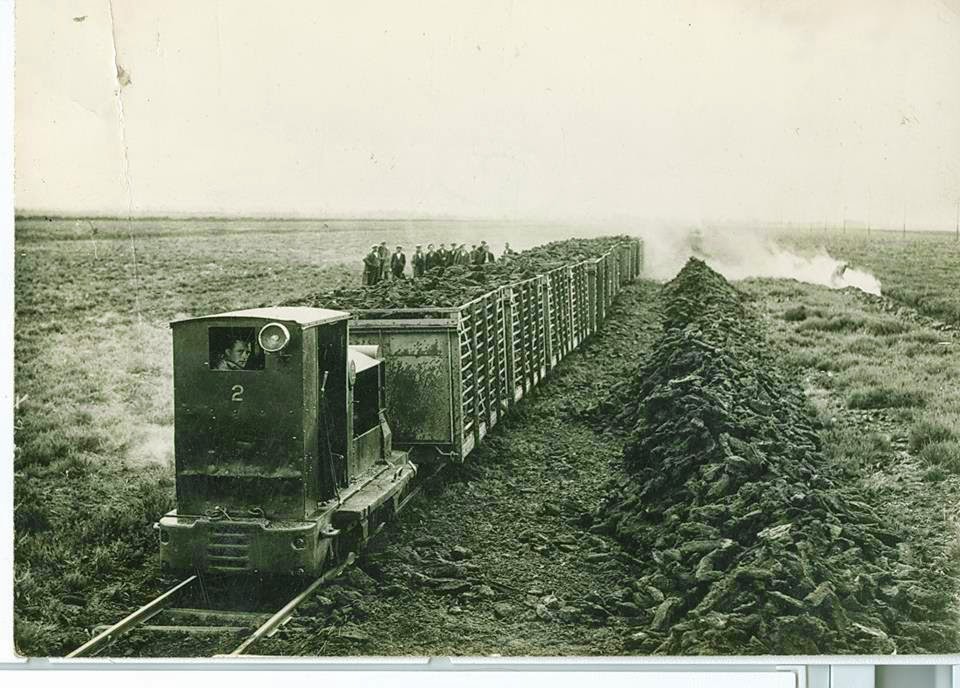 In the 1940's Bord na Mona cut millions of tons of sod turf. This photo shows a loco and rail of turf being driven off the bog.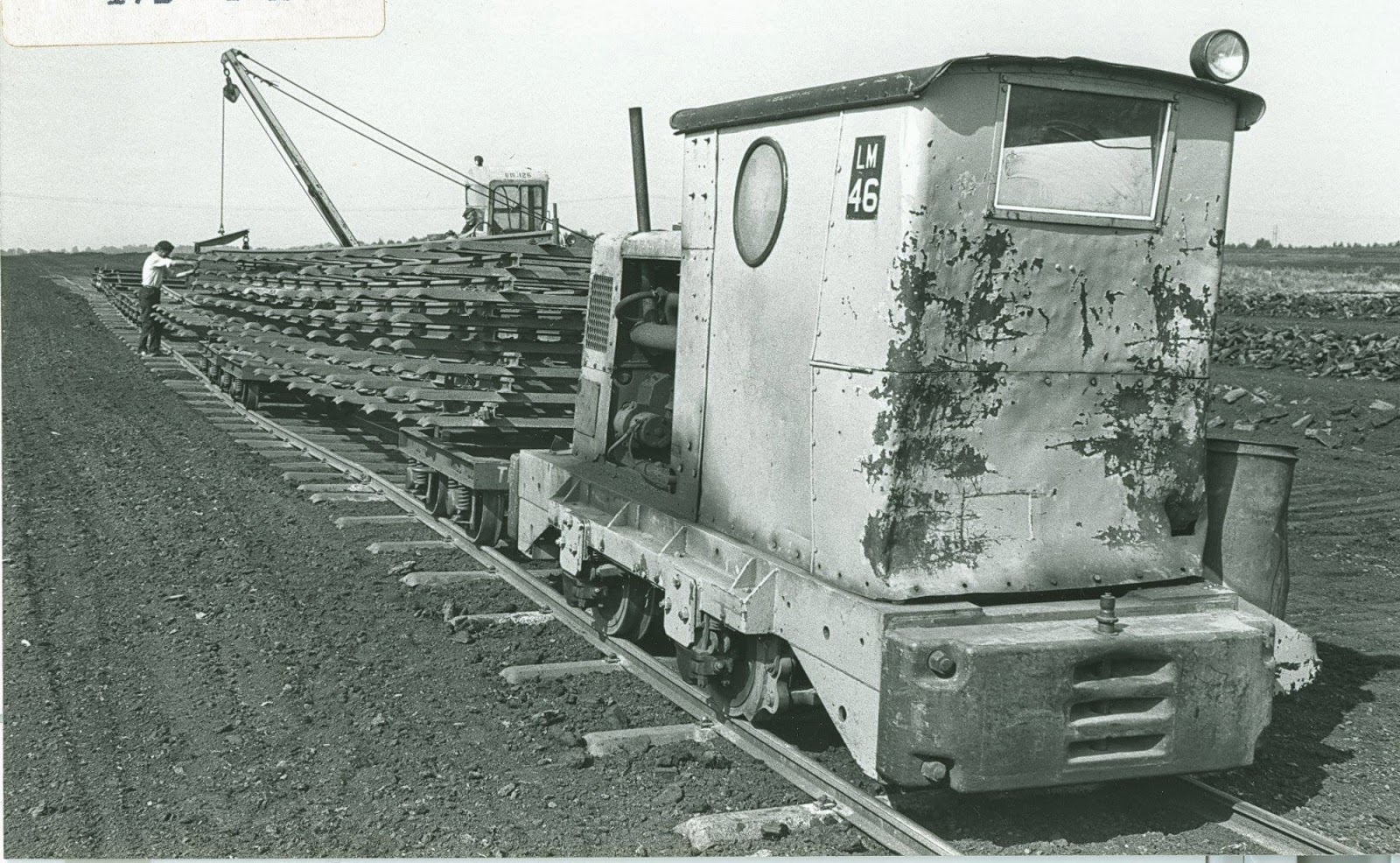 The temporary railway line was laid, then lifted when the cut sods had been carried away and moved to the next location.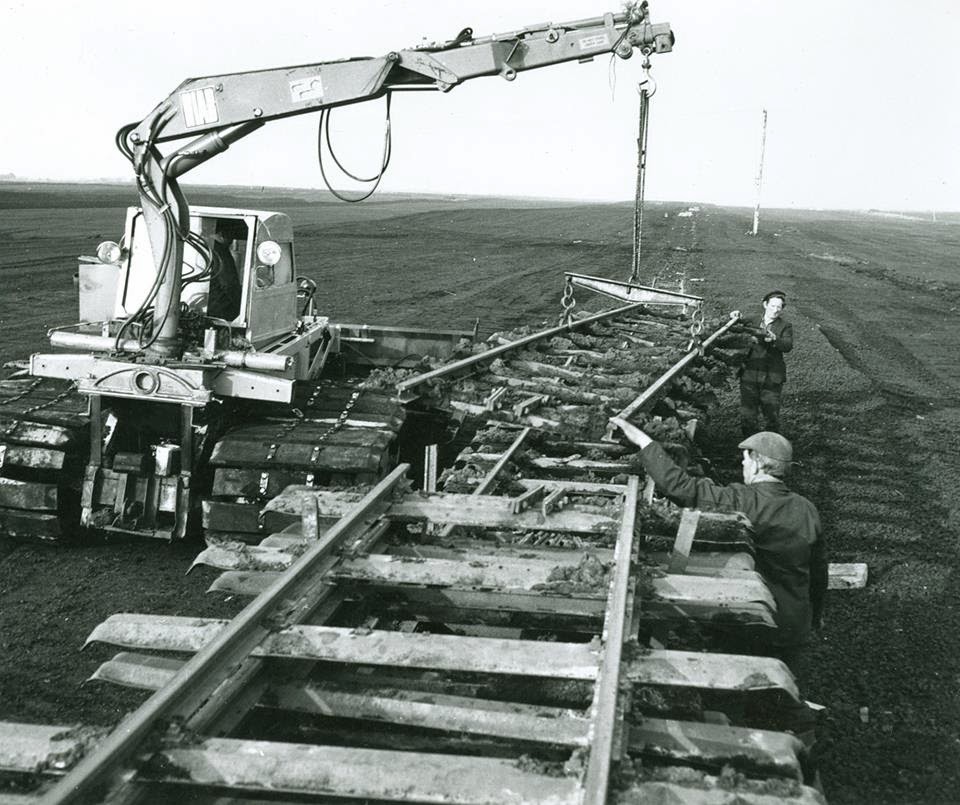 Information and photos from
https://www.facebook.com/pages/Bord-na-Móna-Heartland
<<<<<<
Fifty shades……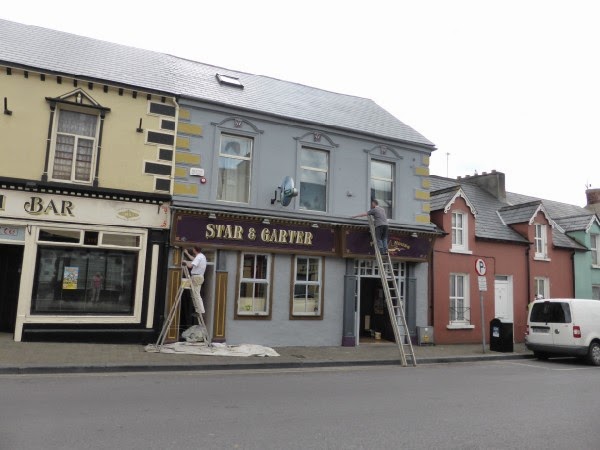 Another Listowel premises is being painted…grey!
<<<<<<<
Gerard Neville's personal camino
At age 60, Gerard Neville
challenged himself to walk alone from
his home in Littleton, Thurles to his native Inch West, Listowel, a distance of
95 miles. The journey would take him 5
days and 4 nights. To be in peak fitness for the challenge, Gerard undertook a
regime of walking up to 20miles 3 days per week.
Gerard is a nature enthusiast,
historian, Gaeilgeoir, family man and writer.
Gerard took up his 1st
teaching position in Littleton, Thurles in 1972. A few years later he became principal in Gaile N.S.
Holycross. He remained there until he took early retirement in 2009. Gerard
had gone from Gale Cross, Lisselton/ Listowel to Gaile, Co. Tipperary. He was
now making the return journey on foot.
He had just turned 60 and he
marked that milestone with this challenge, to walk alone from his home in
Ballybeg to Inch West, a solo trek of 95
miles. He washed and bathed his foot blisters
in streams along his route, bypassing major roads, ate a sandwich and
fruit bought in some quiet village. This
was not a Charity walk , just a personal
challenge. He had carried out previous challenges in the past.
He was met by his family and friends as he neared
his destination and again when he returned home to Tipperary there was a
welcoming group awaiting.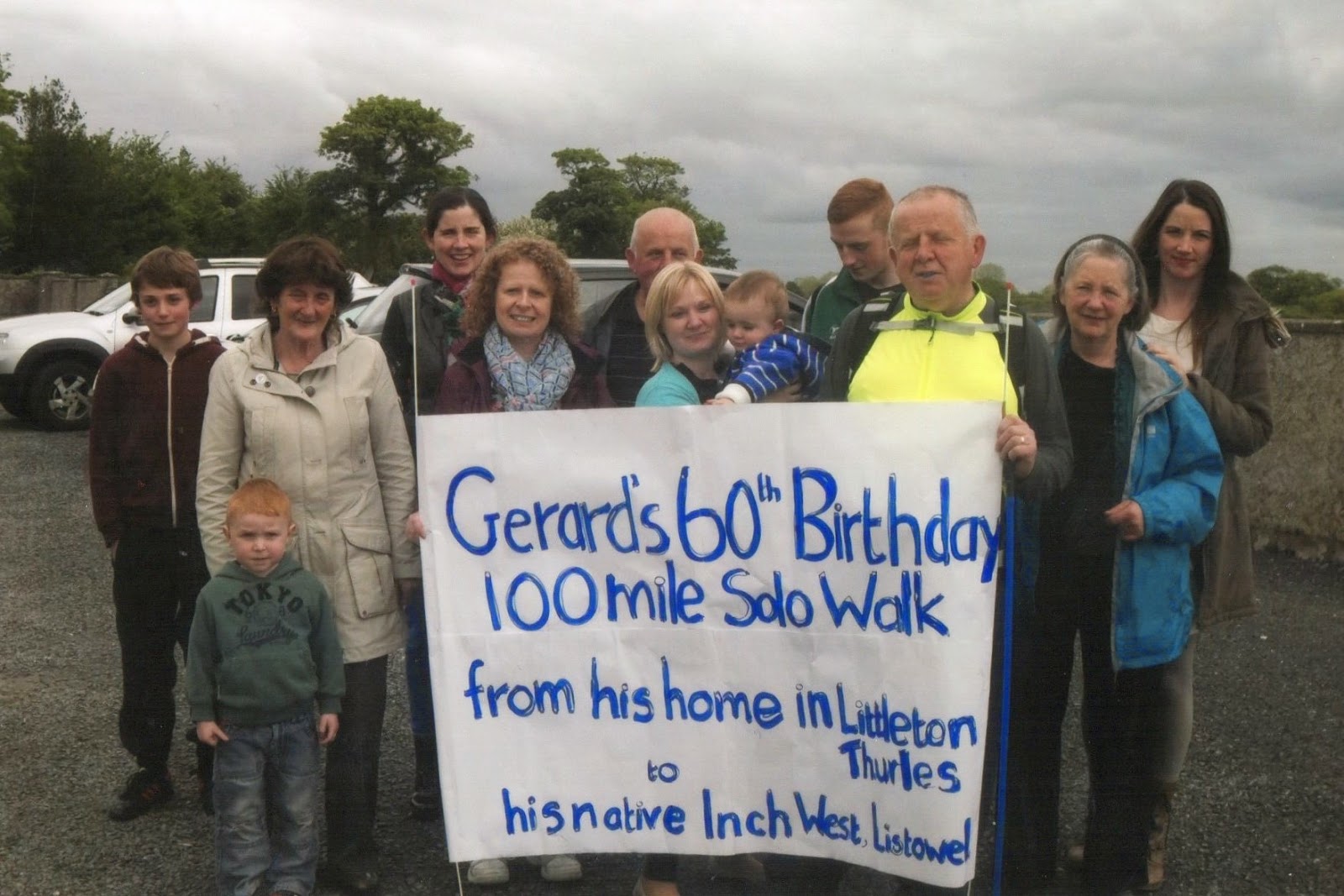 Gerard left Littleton at 6 a.m. on Wednesday morning, 21 May 2014 laden with 2.5 stone, (16 kg)
consisting of a hammock, a triangular plastic cover/canopy to be suspended over
the hammock, sleeping bag, ropes, spare clothes, spare shoes, rain gear, creams
and foot plasters, Weetabix, water etc.
He walked 26 miles on day one to near Monard in Co. Tipperary. He slept
in a plantation that night and took to the road again just before 6 a.m. The second
day's walk of 20 miles took him to Meanus, near Croom, Co. Limerick, where he
set up hammock behind an Eircom automatic exchange. Late that night his
brother, Dan, arrived with an adapted hand cart/trolley to relieve the pressure on his
feet of carrying the weight.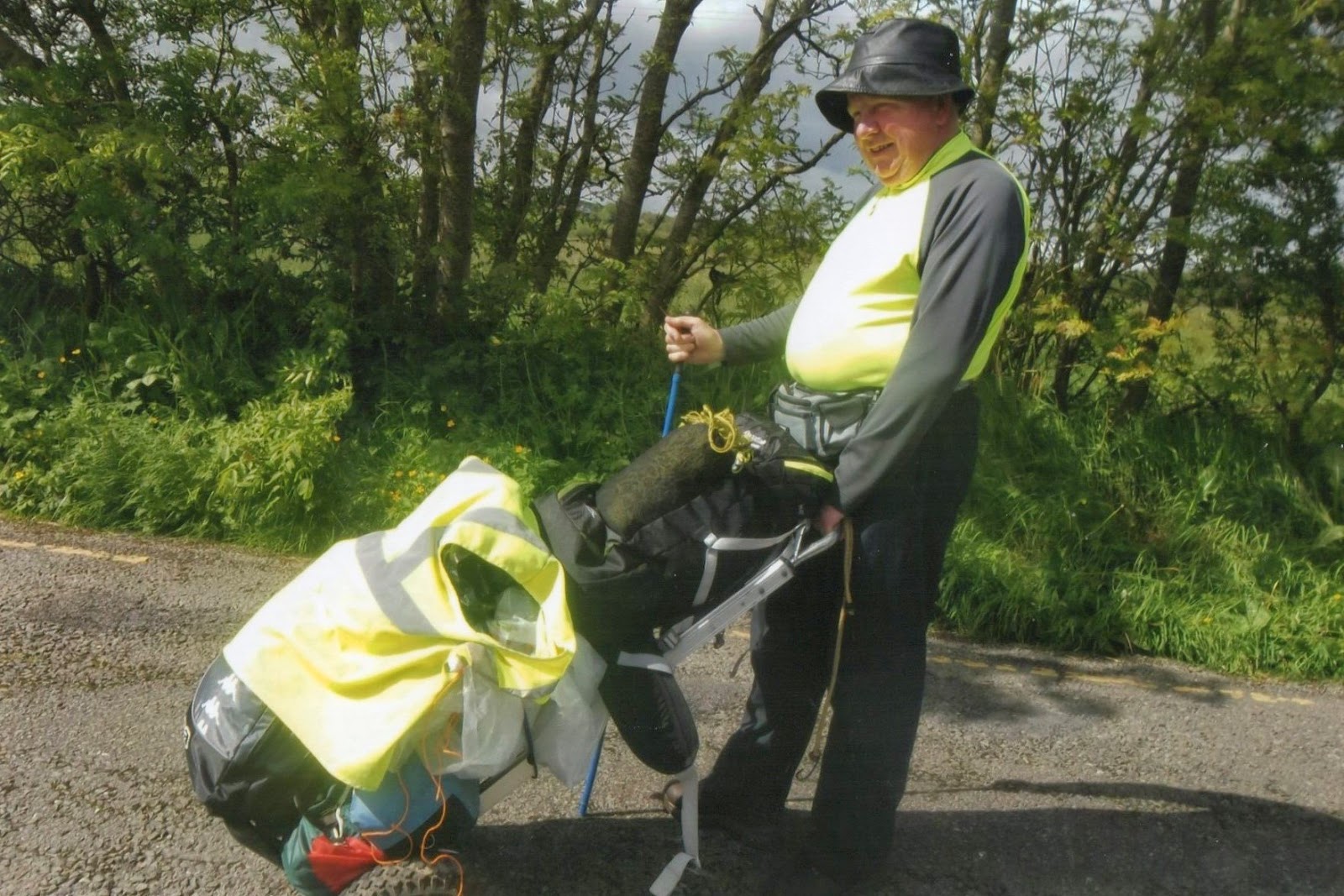 Now, on day three, he covered 24 miles pushing the laden trolley ahead
of him. He arrived in Ardagh, Co Limerick.
Day four brought him 17 miles to Dore's Cross, near the Clounmacon
G.A.A. field.
As his sister, Noreen O' Connell, lives only two miles away he stayed
with her family on Sat. night, with a welcome shower, home cooked meals, good
company and expert footcare for blisters and lifting toenails.
On Sunday he was back at Dore's Cross
and headed on to Coolaclarig, Bedford, Coolard, Gaile churchyard and finally to
Inch West, having completed the 95 mile journey.
Without family support from both the Tipperary and Listowel sides, he
said, he would probably not have been able to see the challenging undertaking
through to a successful conclusion. He is delighted he achieved his challenge
but if setting out again he would stay in B&B's along the route and have
his baggage carried for him between the stages.
The walk itself would be more than adequate.
The hammock was enjoyed by other members of Gerard's extended family too.
<<<<<<
Photos from the 1970s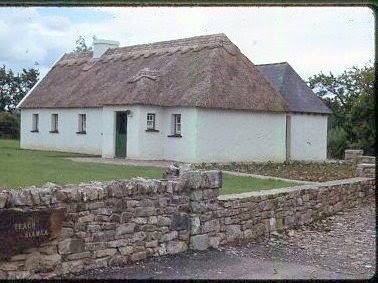 Finuge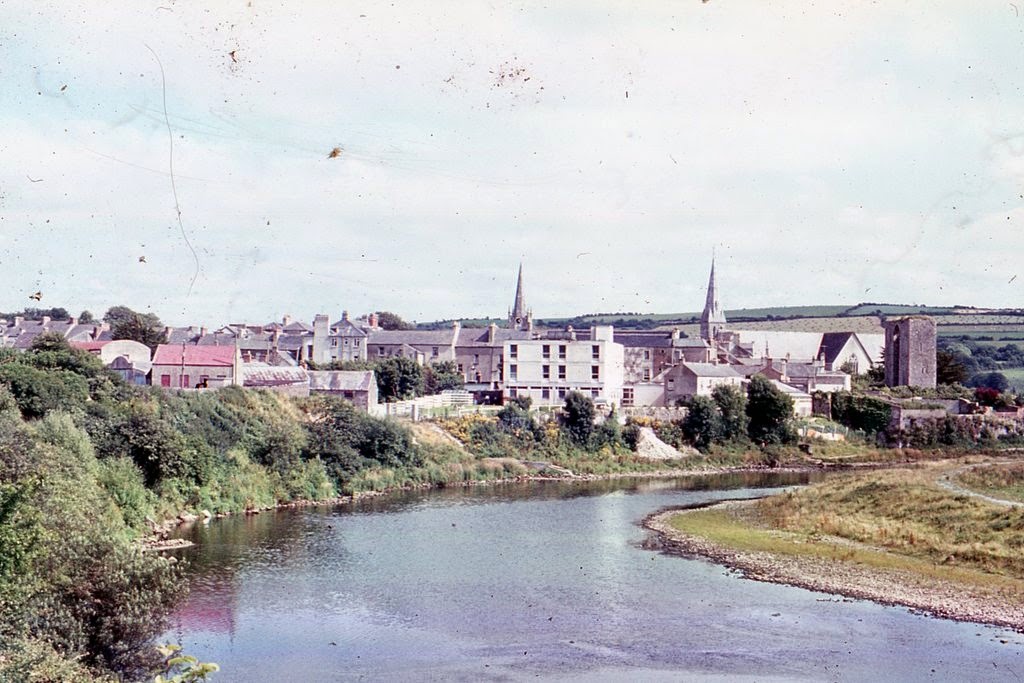 Listowel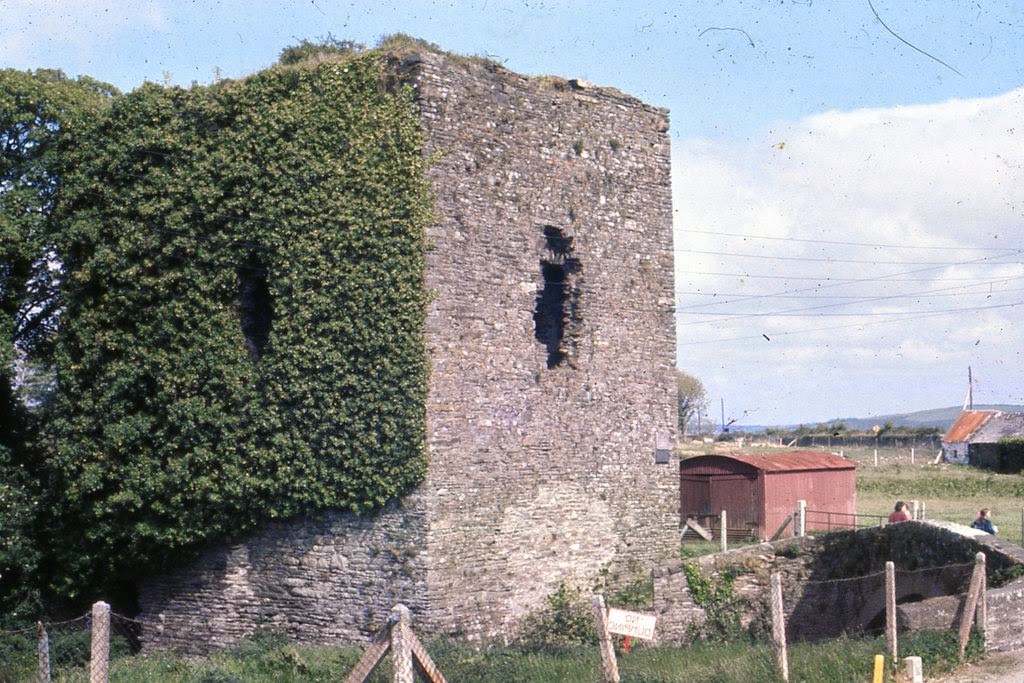 Glin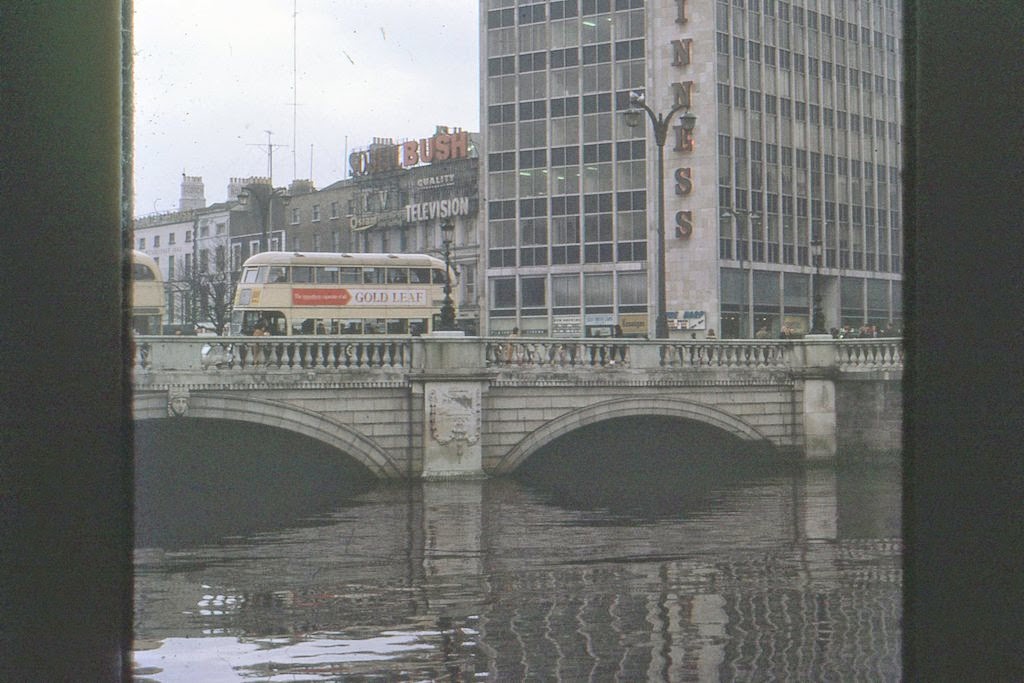 O'Connell Bridge, Dublin