A Listowel Sign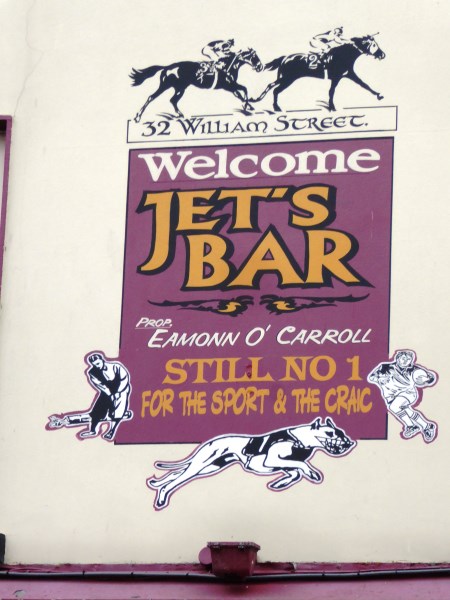 <<<<<<<<<
Brendan Kennelly's verse in Listowel Town Square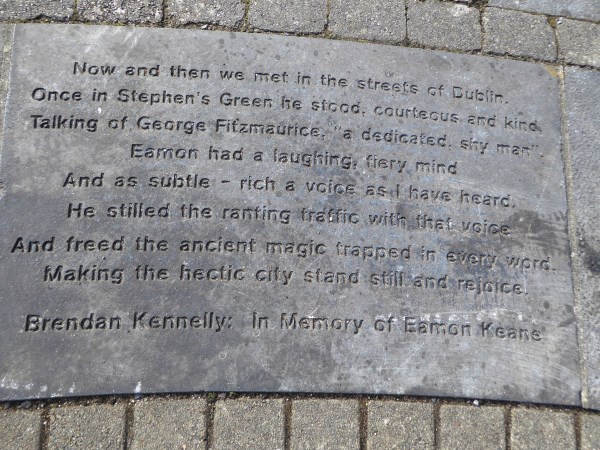 <<<<<<<
Our Fish Shop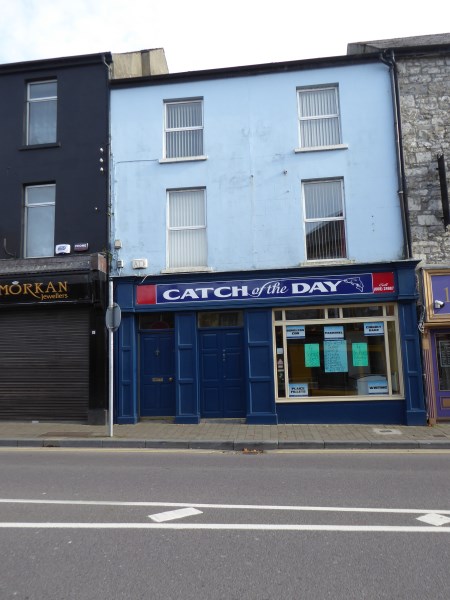 <<<<<<<
Charles Street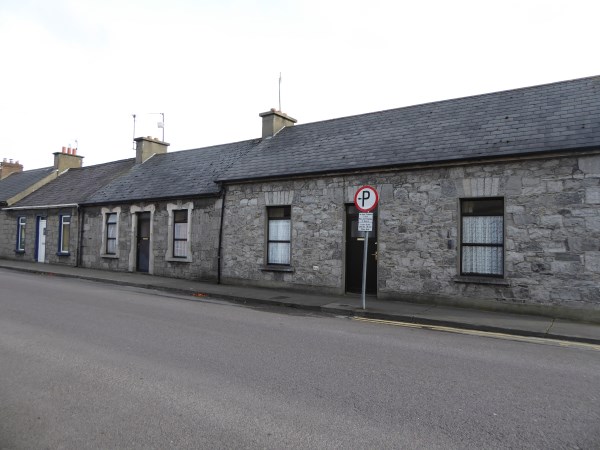 <<<<<<<
Maidhc Dainín ÓSé R.I.P.; the Listowel Connection
Maidhc Dainín ÓSé was the father of Daithí ÓSé. Ever before Daithí found fame, Maidhc Dainín was a well known author of several books in the Irish language. He was also an accomplished musician.
Maidhc's day job was as a lorry driver for Kerry Ingredients in Listowel.
Maidhc was tickled pink when his autobiography, A Thig ná Tit Orm (Oh house, don't fall on me) was chosen as a text for the Leaving Cert. Every year during a period in around the turn of the millennium Maidhc used to come to The Seanchaí during Seachtain na Gaeilge to read from his book and to play for the students.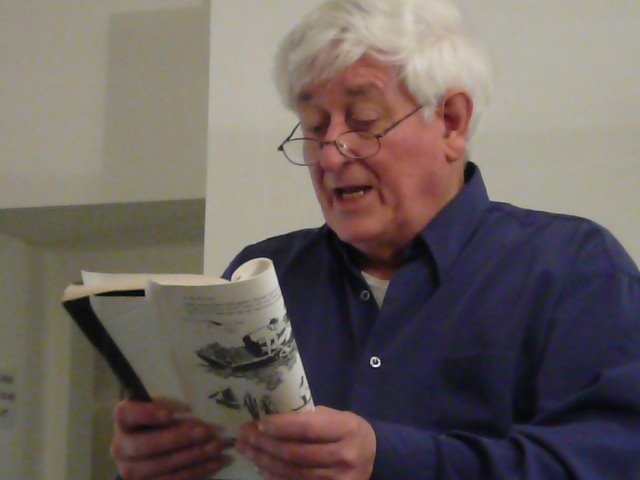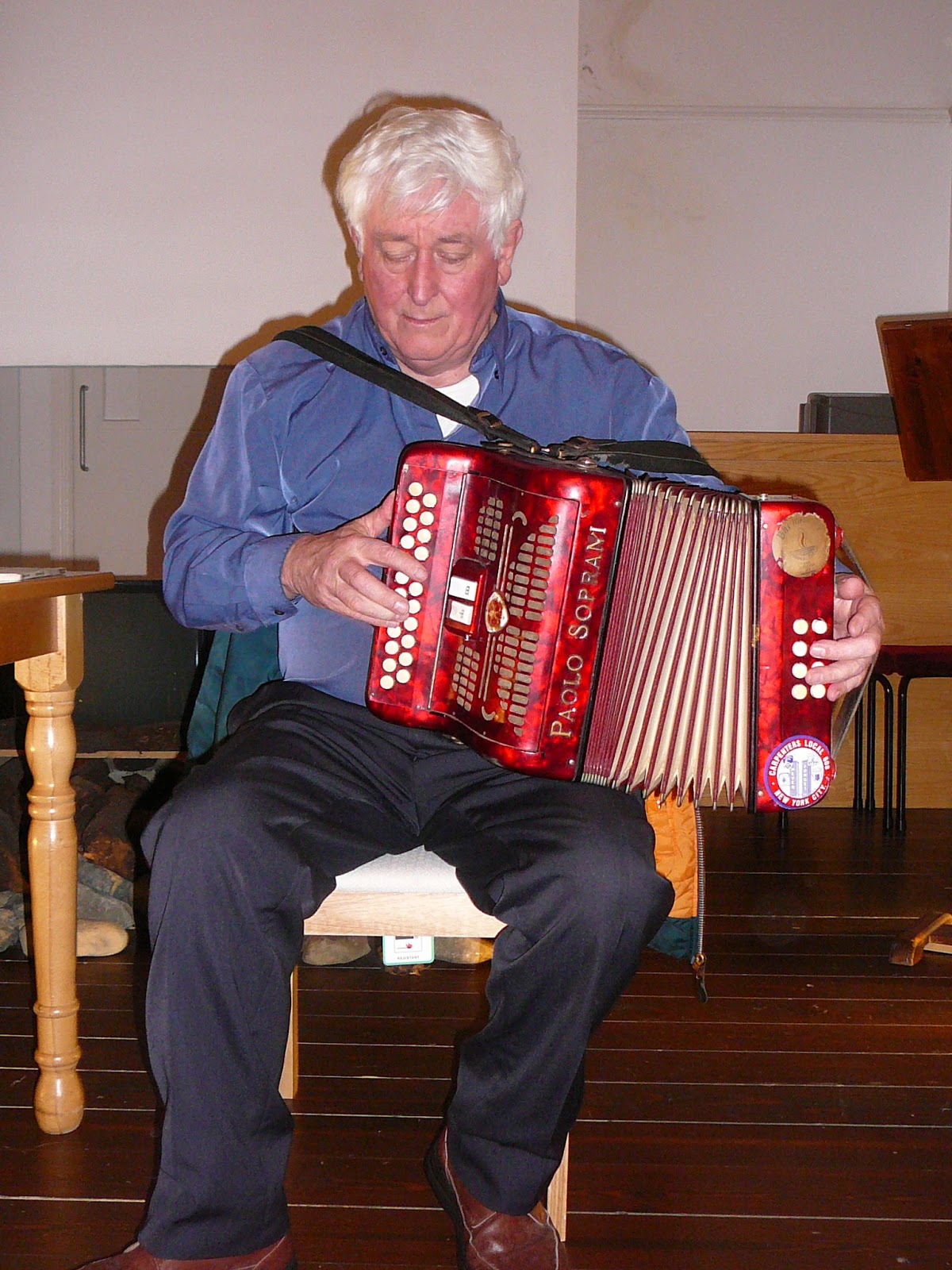 I hope I have uploaded the little clip properly. Maidhc was describing the deal he made with the director of the Cúrsa Samhraidh. He would play for the small weekday ceilí in exchange for free admission to the Ceilí Mór. Money was scarce and the céilithe móra were where the girls were so he was anxious to try his luck there.
Maidhc was a breath of fresh air after Peig. He told his story with humour and much self deprecation. My pupils loved him.
Ar dheis Dé go raibh a anam uasal.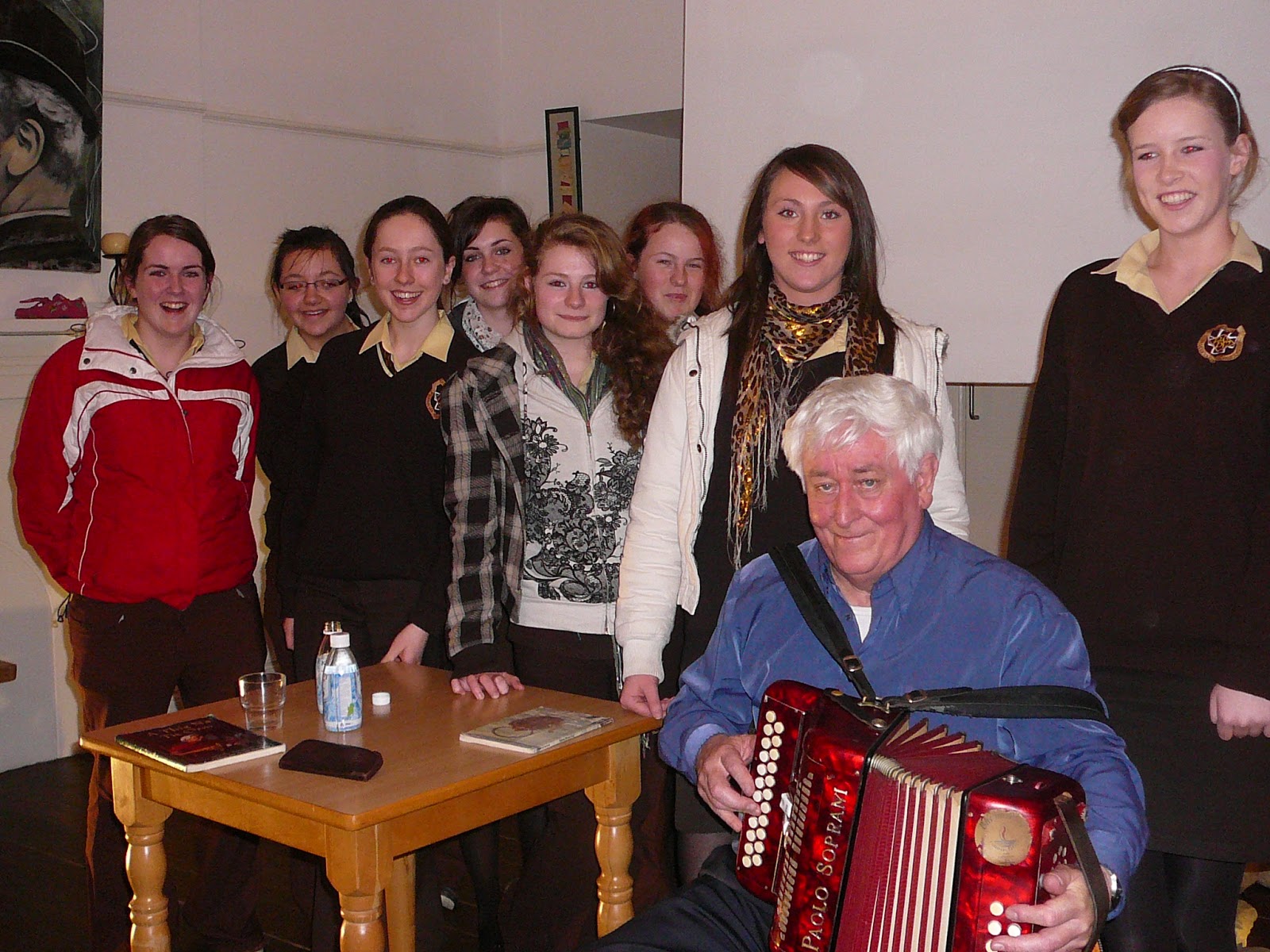 <<<<<<<


Micheál Flavin R.I.P.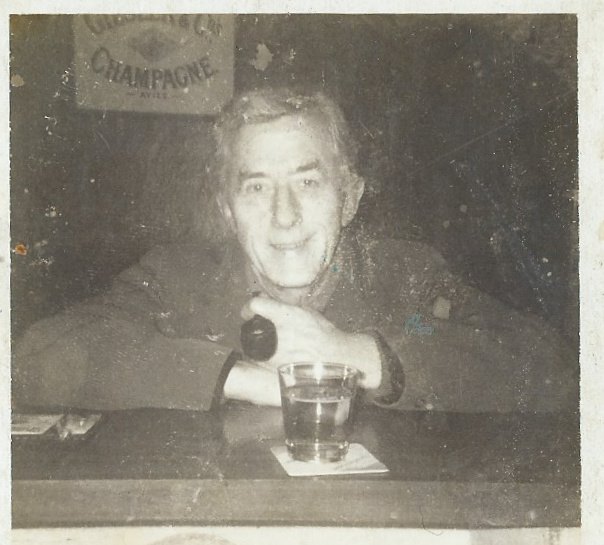 (Photo shared by Noreen Keane Brennan on Facebook)
Micheál lived in Church Street, Listowel. He was Bryan MacMahon's friend and preferred bookseller. His shop is still in the Flavin family. Long may it continue to trade in his memory.
<<<<<<


Storm Damage in The National Park, Killarney


Kathleen Griffin braved it to work during Hurricane Ophelia. She took these photographs in Muckross on the day after, October 17 1017