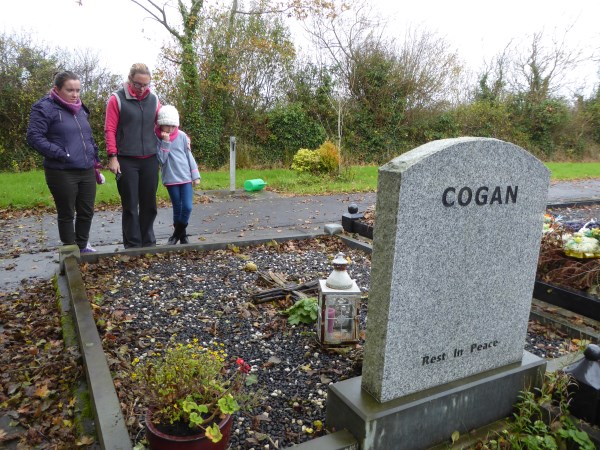 November…a time for remembering
<<<<<<<<
A Fascinating Little Bird
Chris Grayson who is one of the best nature photographers I know snapped this little tree creeper. Isn't he well camouflaged.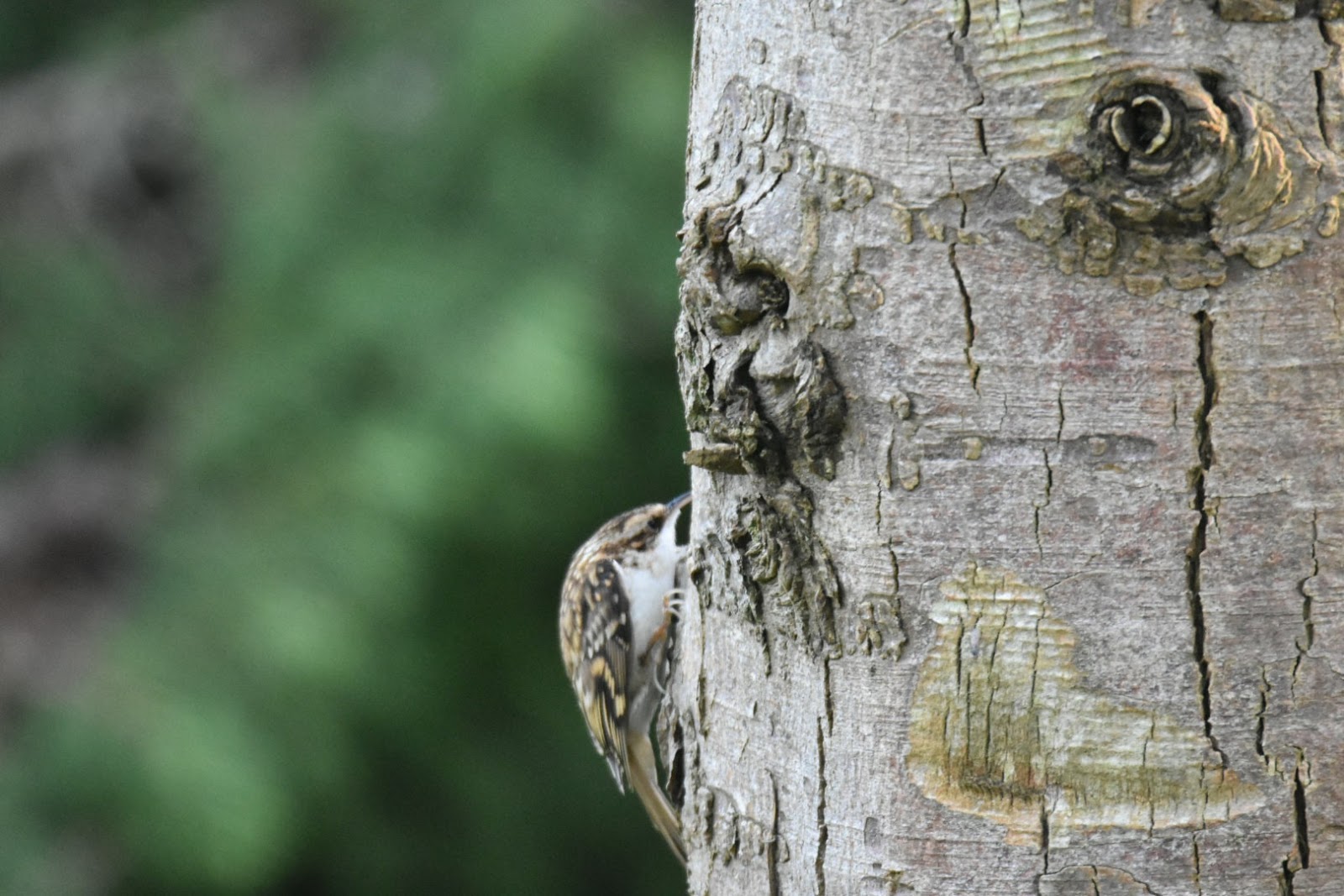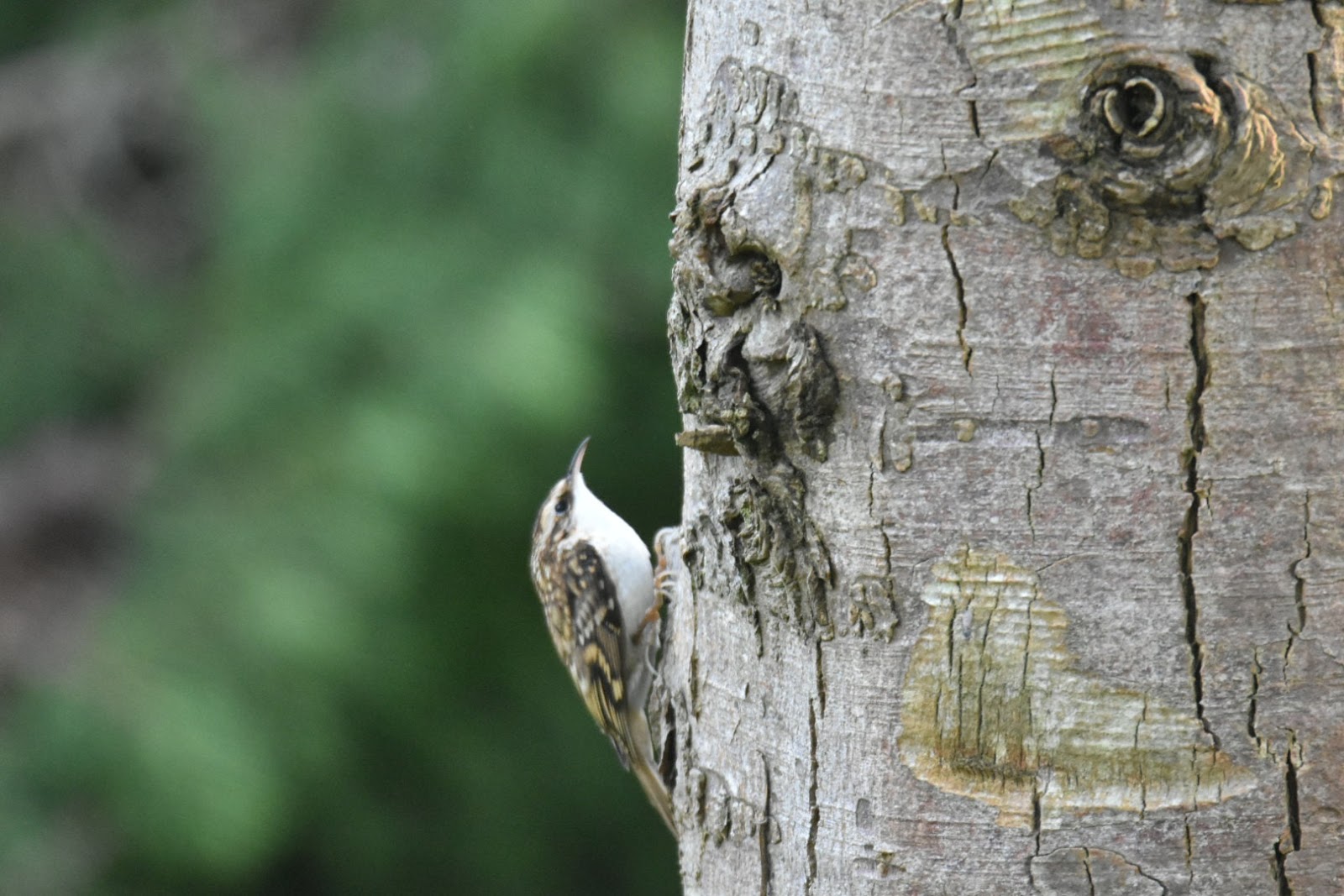 <<<<<<


Paddy Drury's Epitaph
The late poet, Paddy Drury, was renouned for
his witty verses about other people. His tongue was caustic and many a one in
his time felt the lash.
Probably his best known lambast is his unjustified criticism of the lovely people of Knockanure.
Knockanure both mean and poor
Its church without a steeple
Hungry hoors looking out half doors
Criticising decent people.
Paddy composed his own epitaph
Here lie the bones of Paddy Drury
Owing their size to Guinness brewery
However, one of the good nuns in the
Killarney home where he died prevailed on him not to have it engraved on his
headstone. Paddy agreed, maybe because he was well aware that there was no
money there for a headstone anyway. However when a band of his friends, under
the leadership of John B. Keane
collected enough to erect a gravestone to Paddy and the Drury family, they kept
to the usual conventions in these matters and put a more respectful and
dignified inscription on it.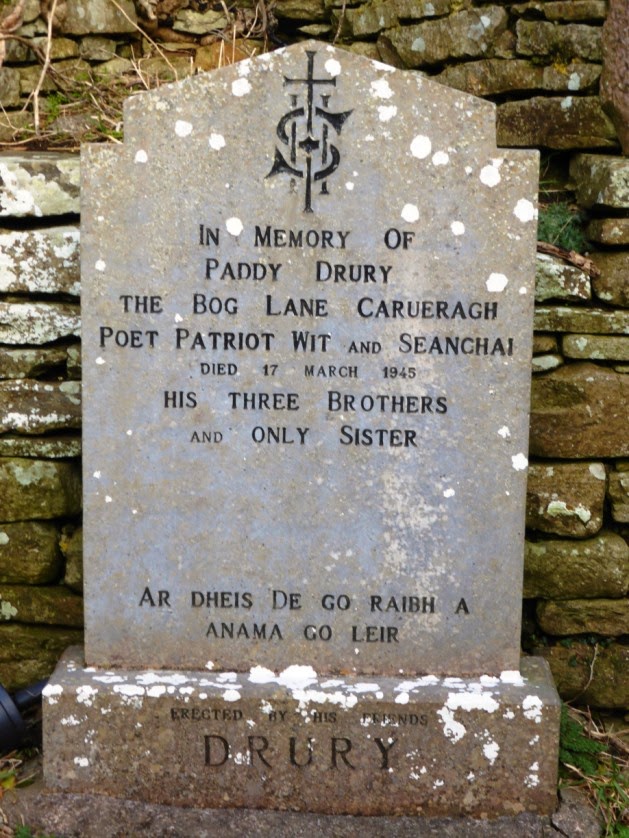 <<<<<<<

A Few Late Tourists Still visiting us
<<<<<<<<
Listowel Food Trail 2017
As part of Listowel Food Fair we took a trail around the town on Nov 11 and we stopped to sample some appetising fare at eateries along the wayWe started our trail at The Listowel Arms Hotel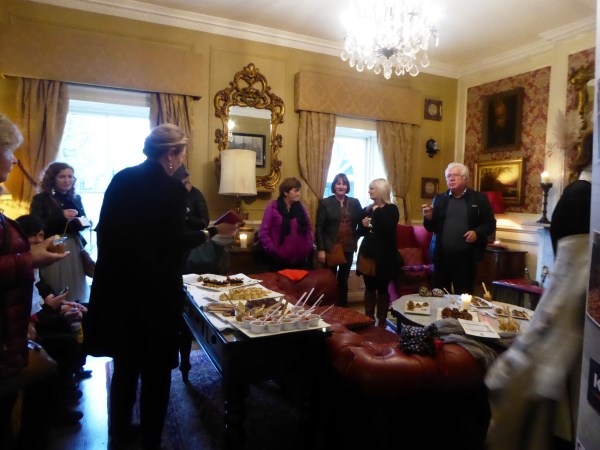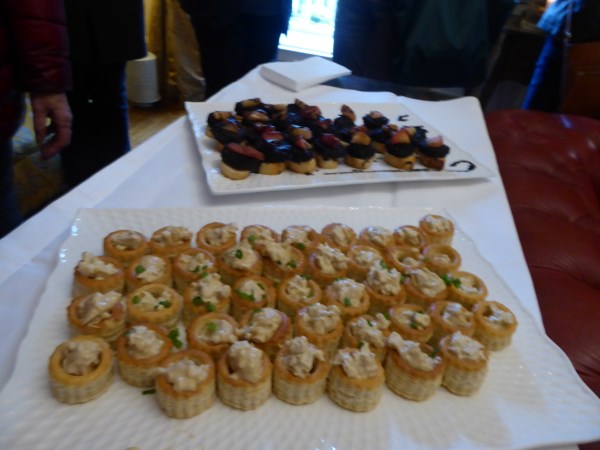 The bar was set very high with lots and lots of delicious nibbles on offer. Like the bad sprinter who bolts like a greyhound out of the traps and then finds that there is nothing left in the tank for the last stretch, I ate way too much here. We had five more stops on our tour and I was beaten already.
On we soldiered to Allos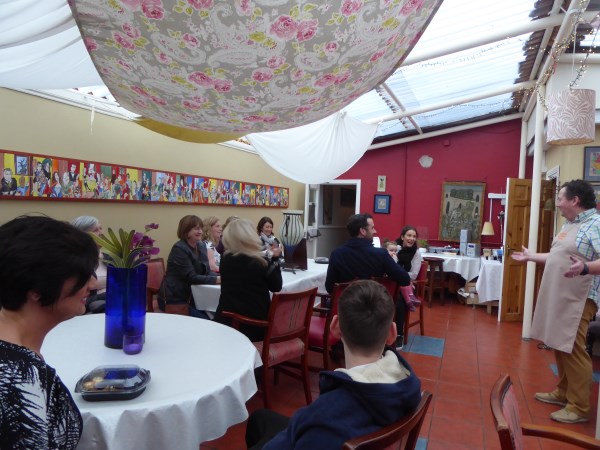 Here we settled down in the very comfortable back lounge while Armel told us the story of the food we were about to eat. I tasted friand for the first time.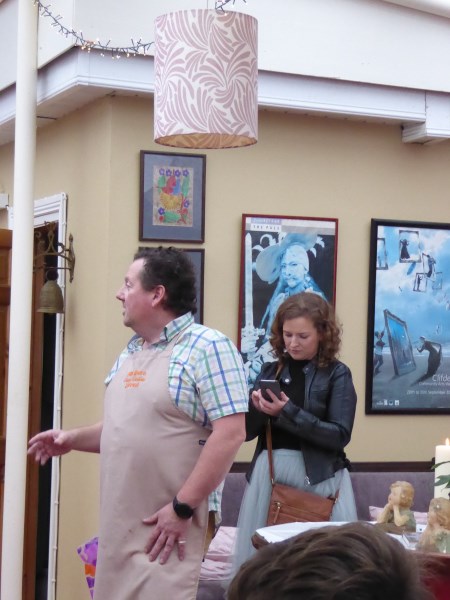 In Café Hanna at John R.'s we had some delicious savoury and sweet treats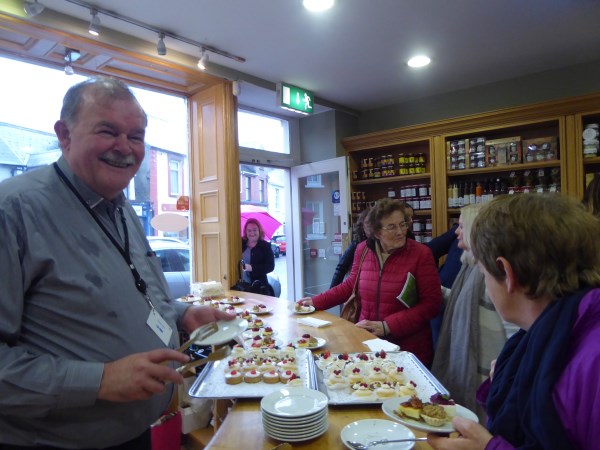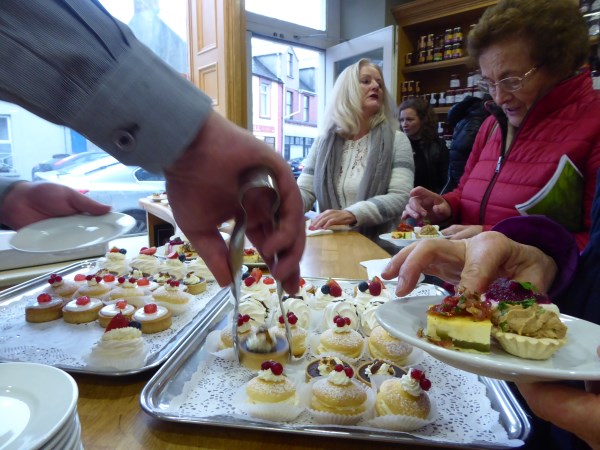 Our next stop was Mike the Pies and I told you all about that on Monday's post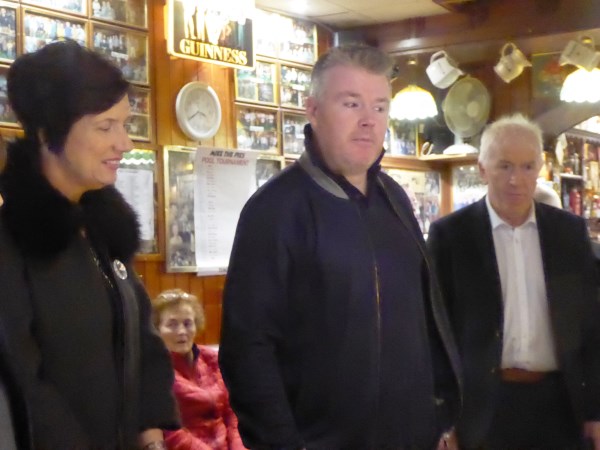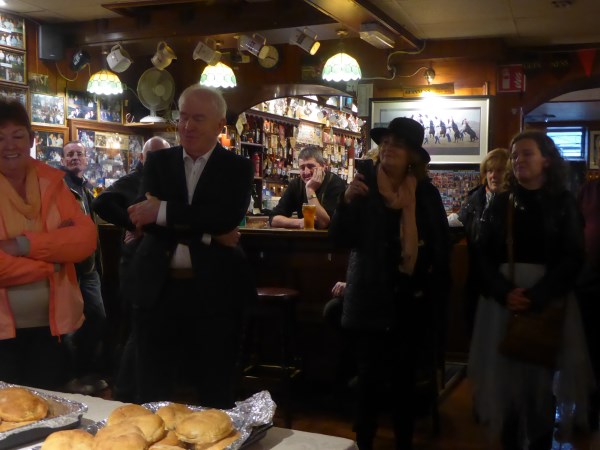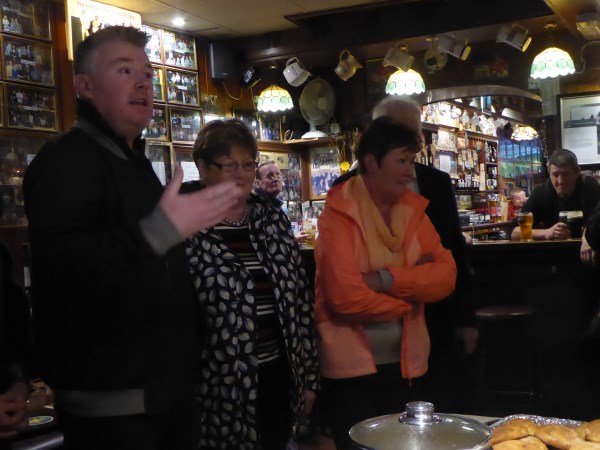 Then we strolled down William Street, well sated at this stage but we still had Jumbos, Lizzy's and Gapos to come.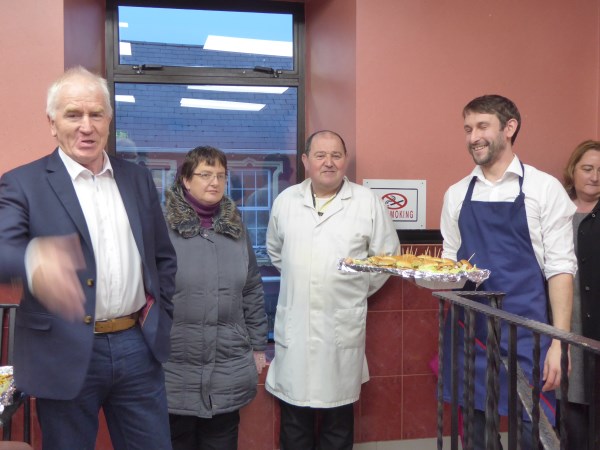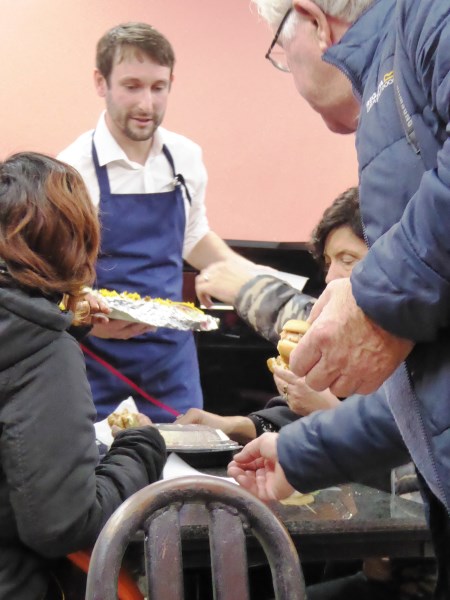 Damien served us turkey burgers and tacos. His butcher, Larry was on hand to verify the provenance of the ingredients. If you thought Jumbos was just beefburgers and chips you'd be wrong. This visit was an eye opener for me.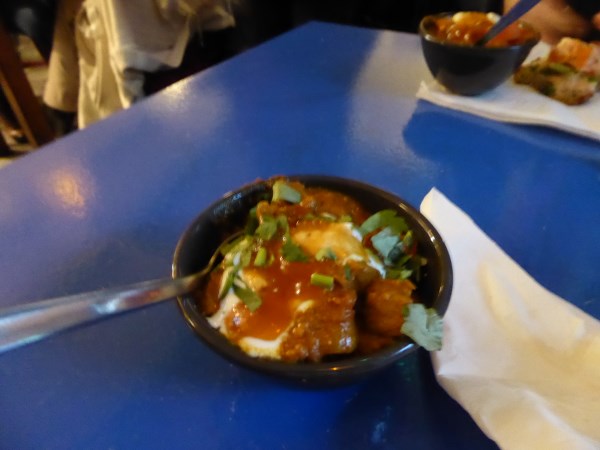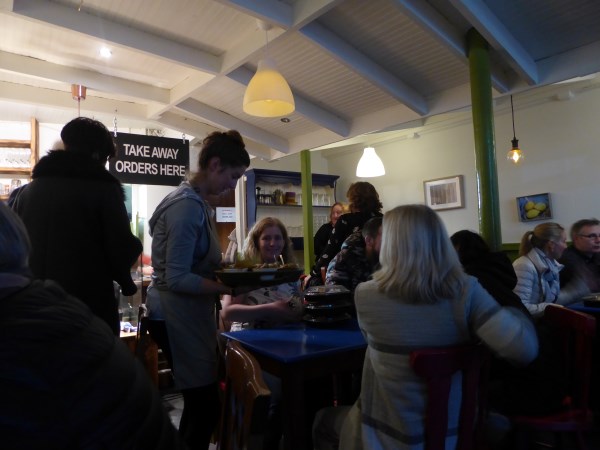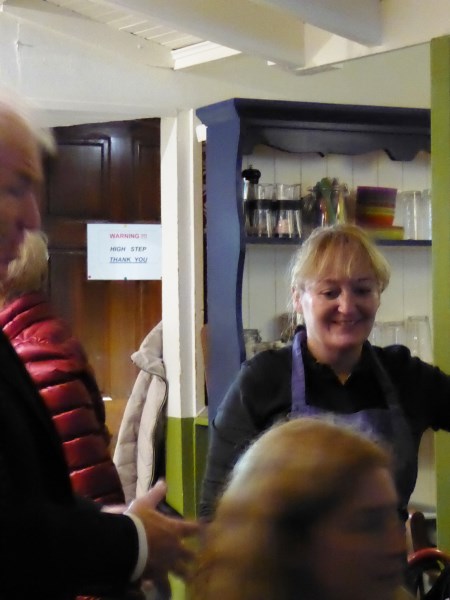 Lizzy is now a nationally acclaimed cook and her restaurant is one of the most popular in town. Food here was top class.
Lastly we went to Gapos. This is one of my favourite restaurants so I knew the food would be good. It was lovely to meet the chef and hear his story as well as tasting some of his native Armenian dishes.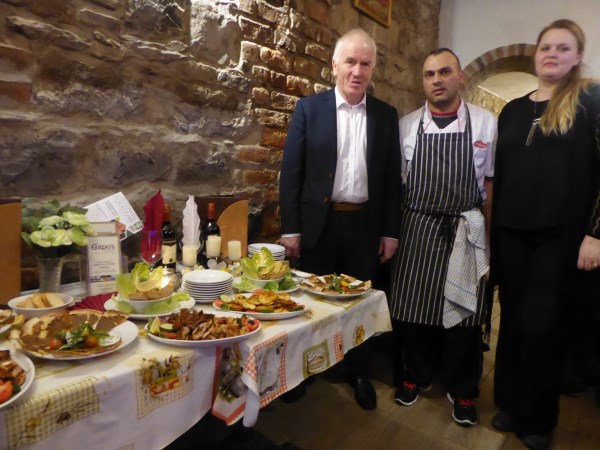 <<<<<<<


V.I.P in town on Friday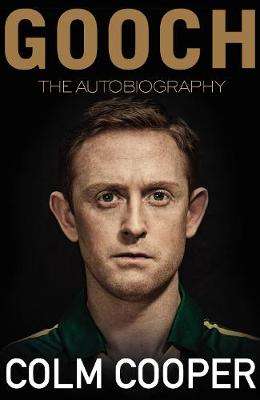 Colm Cooper will be signing copies of his autobiography in Woulfe's Independent Bookshop at 5.00p.m. on Friday next November 17 1017
And
A little birdie told me that Mickey MacConnell will be one the Late Late Show with his ballad of Lidl and Aldi.