Some people at Listowel's January horsefair 2014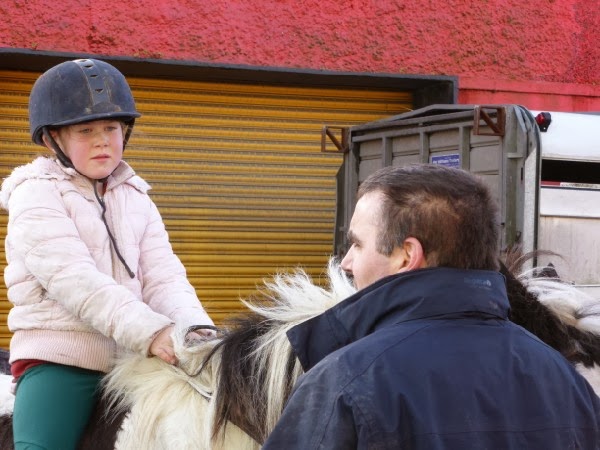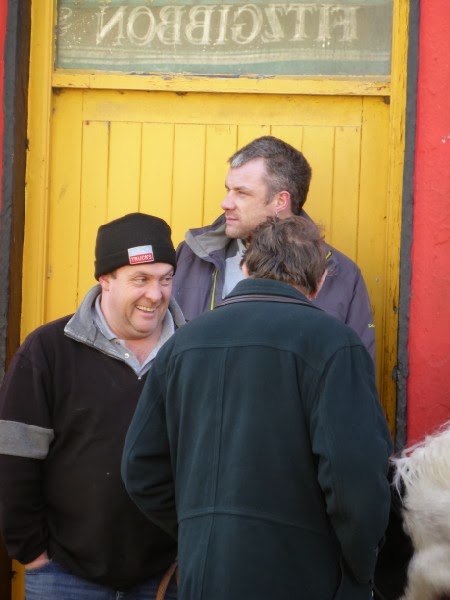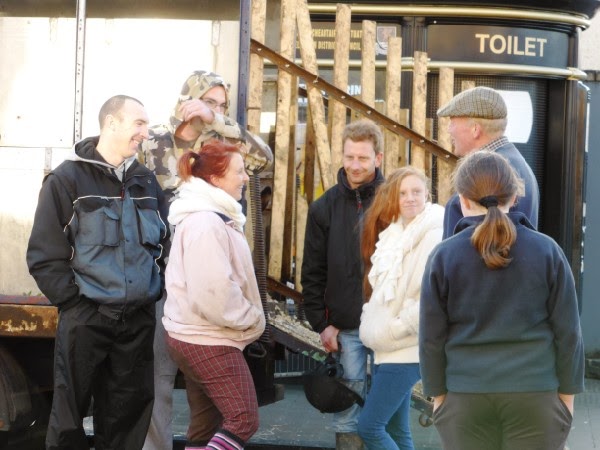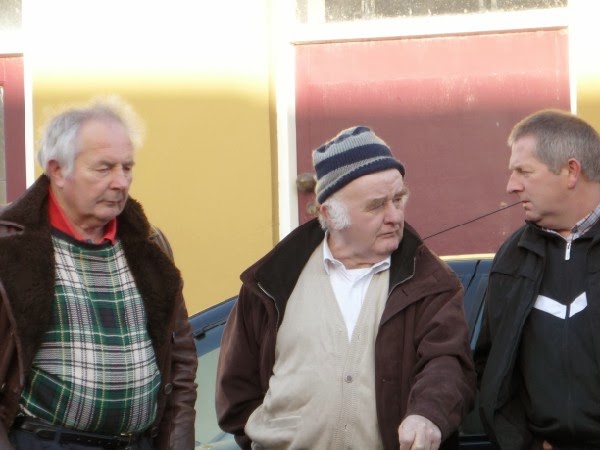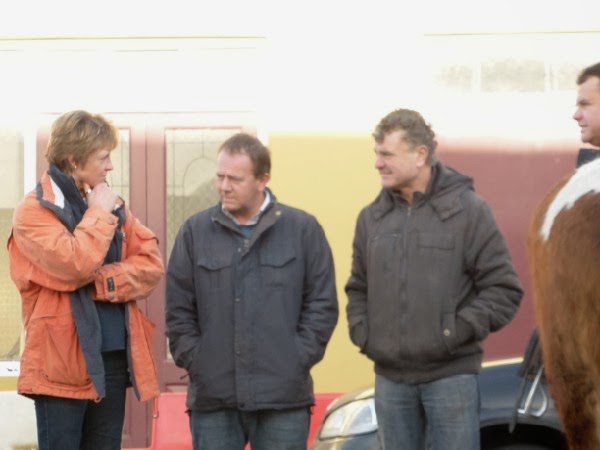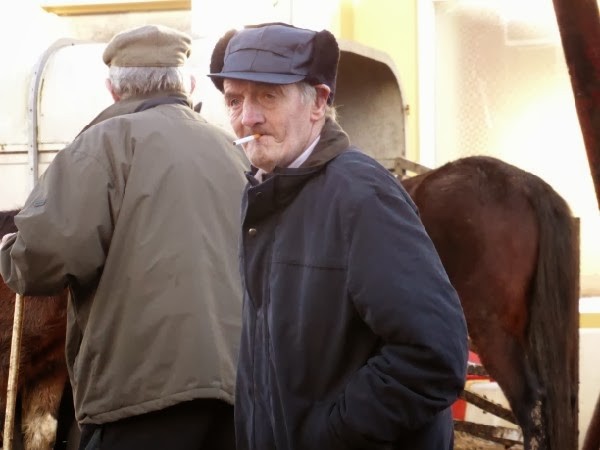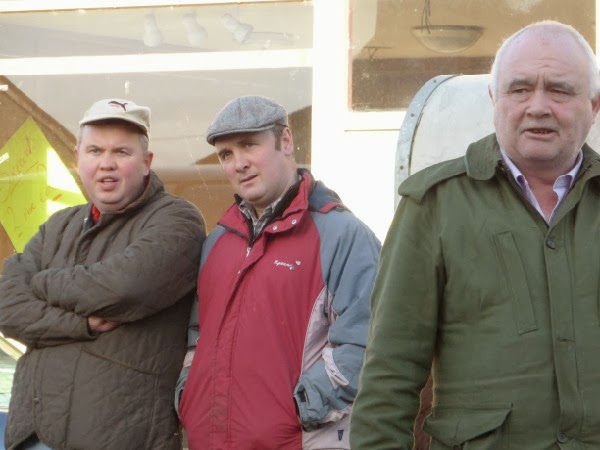 <<<<<<<
Some older photos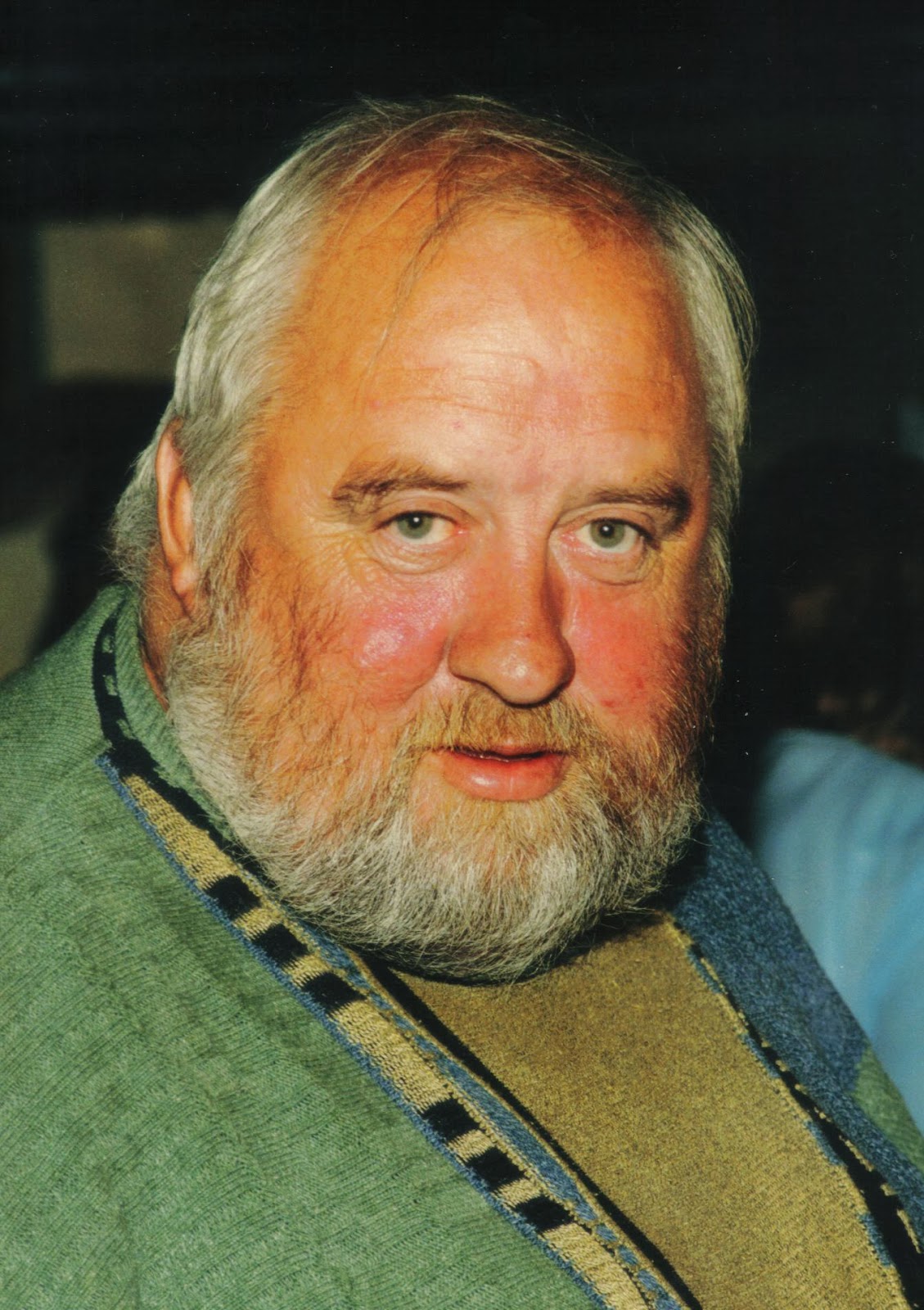 The late John Joe McElligott
1960s children play in the town park. Recognise anyone?
<<<<<
Last month while reading Frank McNally's Irishman's Diary, I learned about a custom called Abarta.
Have you ever heard someone coming on a group of people working, say "God bless the work" or as a neighbour of my own used to say, " God bless all here, bar the cat and the dog." This blessing on the work is a relic of the old Abarta. Apparently, up until the 19th century, it was a statutory obligation on a workman to pray a blessing on his completed work. If he failed in this obligation, he could be fined "one seventh of the cost of his feeding"
By the 20th century the custom had taken a new twist and on the completion of building work the builder would raise a flag on the building, signaling the completion of the job and in the expectation of a top up payment by his paymaster. This custom has now died out but subtle or not so subtle requests for a tip are still common in the service industry.
<<<<<<<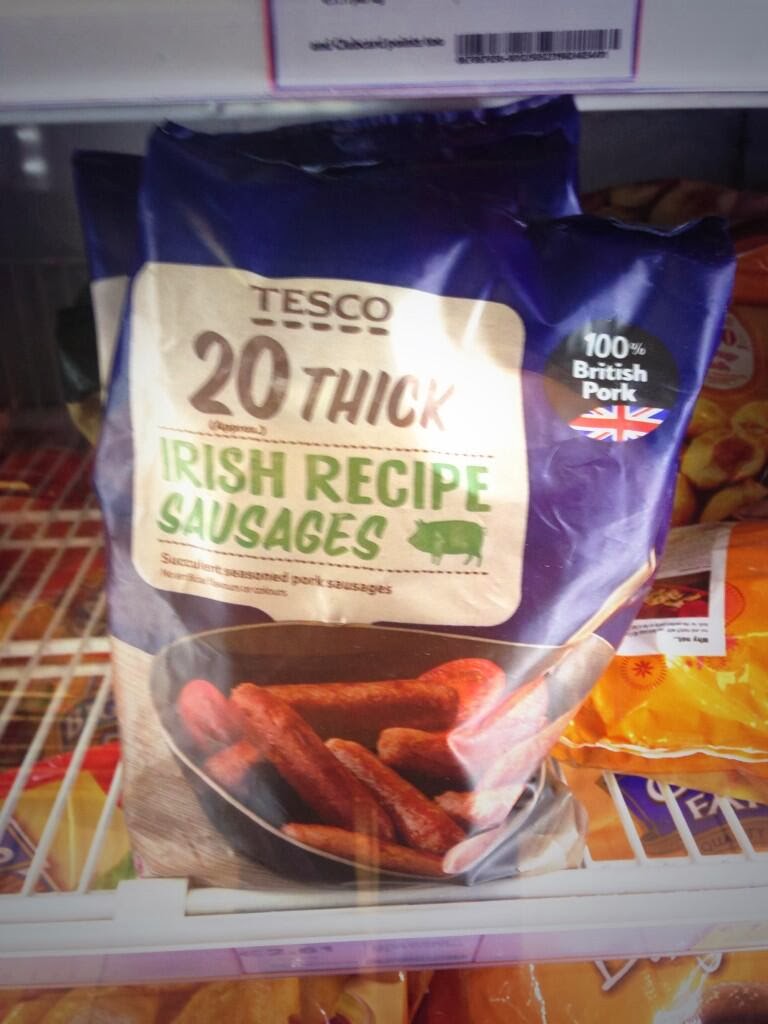 I found this on the internet. I hope it's just the sausages that are thick but maybe there is a something implied in the fact that they are 100% British "Irish Recipe".
<<<<<<<
Again from the internet comes this great photo of New Year's Eve over Europe.
<<<<<<
Jer Kennelly of Knockanure is an avid local historian and a great researcher and preserver of photos and tidbits relating to North Kerry. Every now and again I post something he has dug up. Often the snippets seem trivial or irrelevant but very often these little sections in my post strike a chord with a follower and a whole debate is operand up and shared.
One such "one liner" was a reference to Thade Gowran the poet and balladeer from Knocknagoshel. The line said that the bold Thade was in trouble for not paying his rent. His great granddaughter read the line and is now wondering if anyone knows anything about the incident, why he didn't pay or what were the consequences. Anyone out there know anything?
And now today's snippet: It's an obituary from a Brisbane newspaper of October 6 1954:
A well known South Townsville resident, Mrs.
Hanora McCreadie, passed away on Tuesday at the age of 78. A native of Listowel, Ireland, Mrs.
McCreadie came to Townsville with her parents, Mr. and Mrs. John Maher, as a
baby in arms, and she ha spent her long lifetime as a resident of the South
Side She is survived by five sons, Hughie (Cairns), Jack (Innisfail), Sid and
Les (Townsville) and Eric (New Guinea) and two daughters, Mrs. W. Young and
Miss Heather McCreadie (Townsville). Her husband predeceased her about 20 years
ago.
<<<<<<
If you did not get to see Aladdin in Listowel be sure to catch it at The Tinteán in Ballybunion at 7.30 on Saturday next, Jan. 11 2014
wishee washee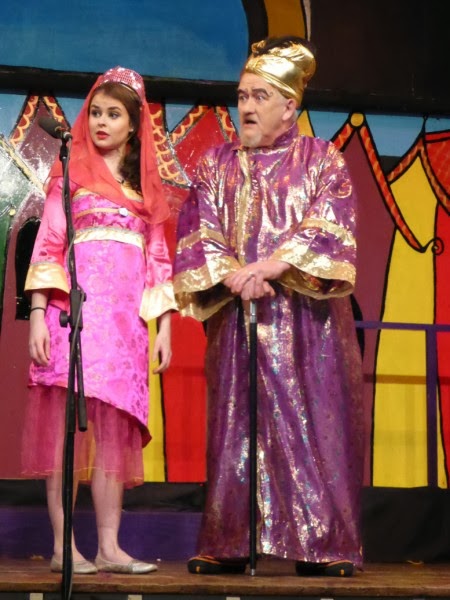 Aideen O'Conor and Maurice O'Sullivan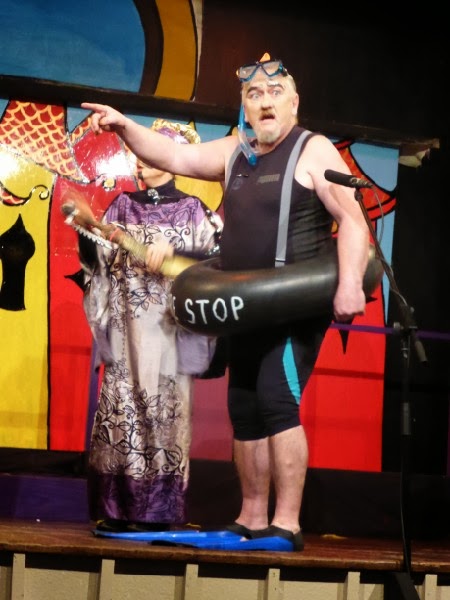 Hilarious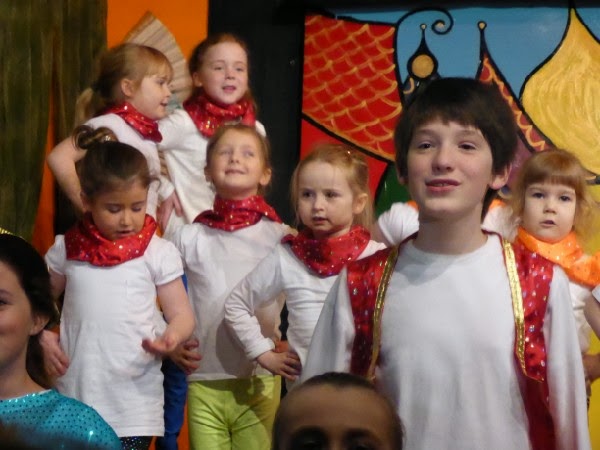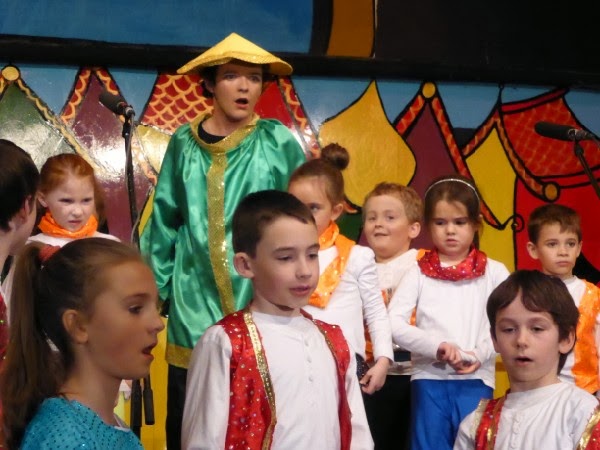 <<<<<<<<

I will eventually get these next 2 photos right. Apologies to Catherine Rose, Mick Regan's granddaughter who correctly identified him but I got my wires crossed and gave him ownership of a pub in William St. Wrong, wrong, wrong. Mick Regan was a famous Listowel musician and shoemaker from Church St. He was one of the mainstays of Comhaltas for years. Vincent Carmody set me right and pointed out Mick's walking stick resting against the table in the picture.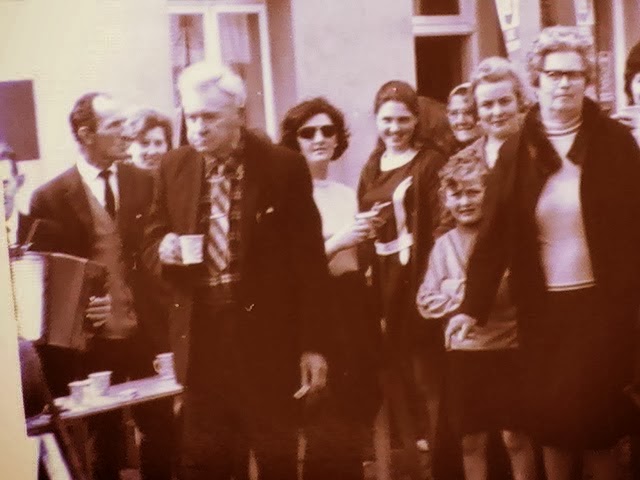 <<<<<<<


I have to thank Eily Walshe for identifying the man beside Andy Molyneaux in the next photo. I'm surprised Junior did not recognize the great Kerry footballer, Gus Crimmins, who is still hale and hearty and living in Lisselton.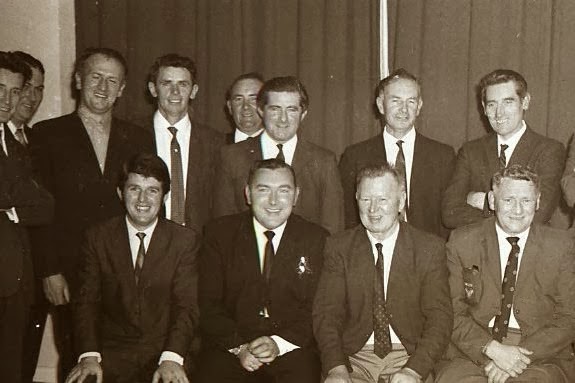 <<<<<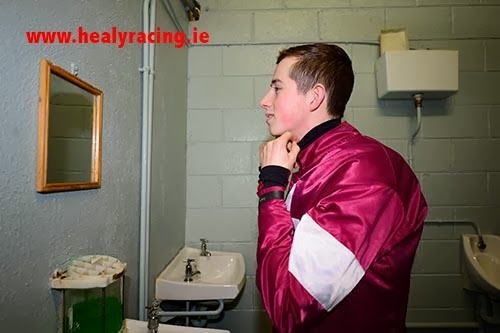 Pat Healy's photo of Bryan Cooper on his first day as retained jockey at Gigginstown.
A great Kerry photographer photographs a great Kerry jockey.
<<<<<<
Bríd Moran sent this distressing picture to the Kerryman. It's a caravan park in Caherdaniel yesterday.