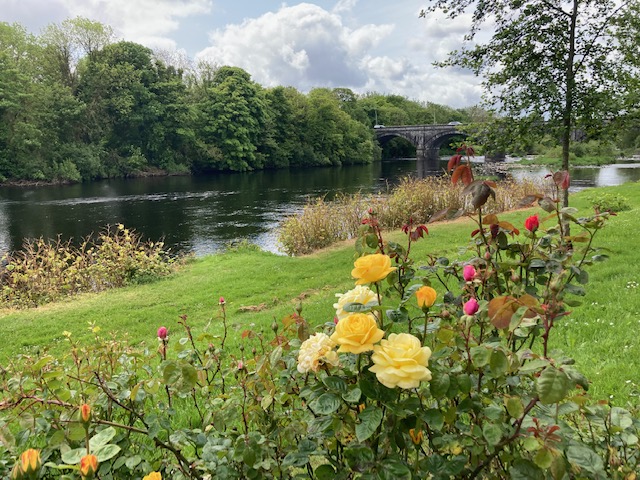 River Feale in May 2023
<<<<<<<<<
A Fleadh to look forward to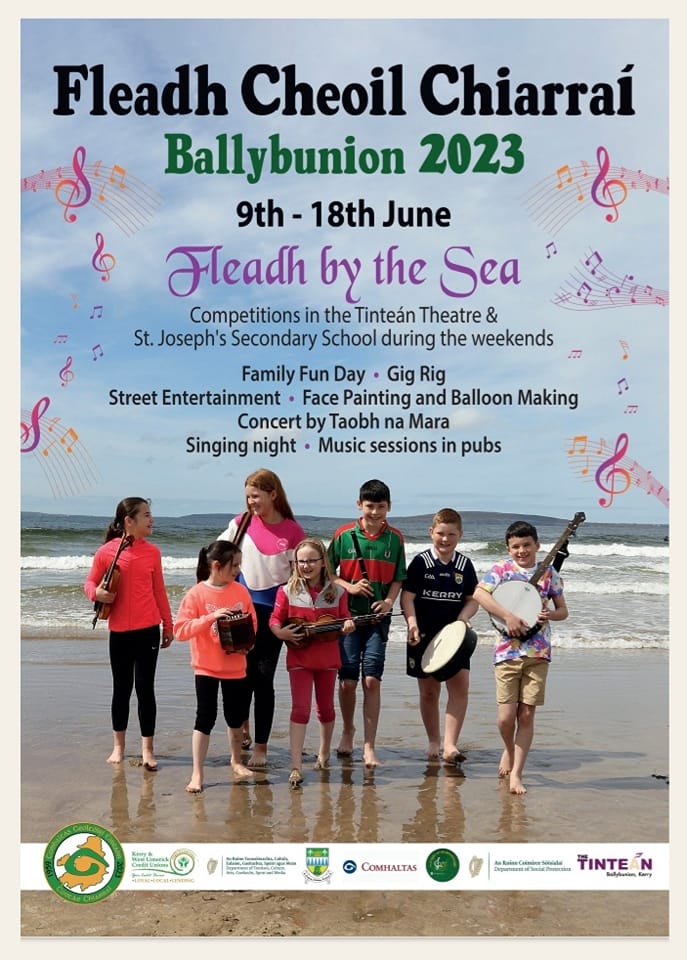 And a fleadh to Remember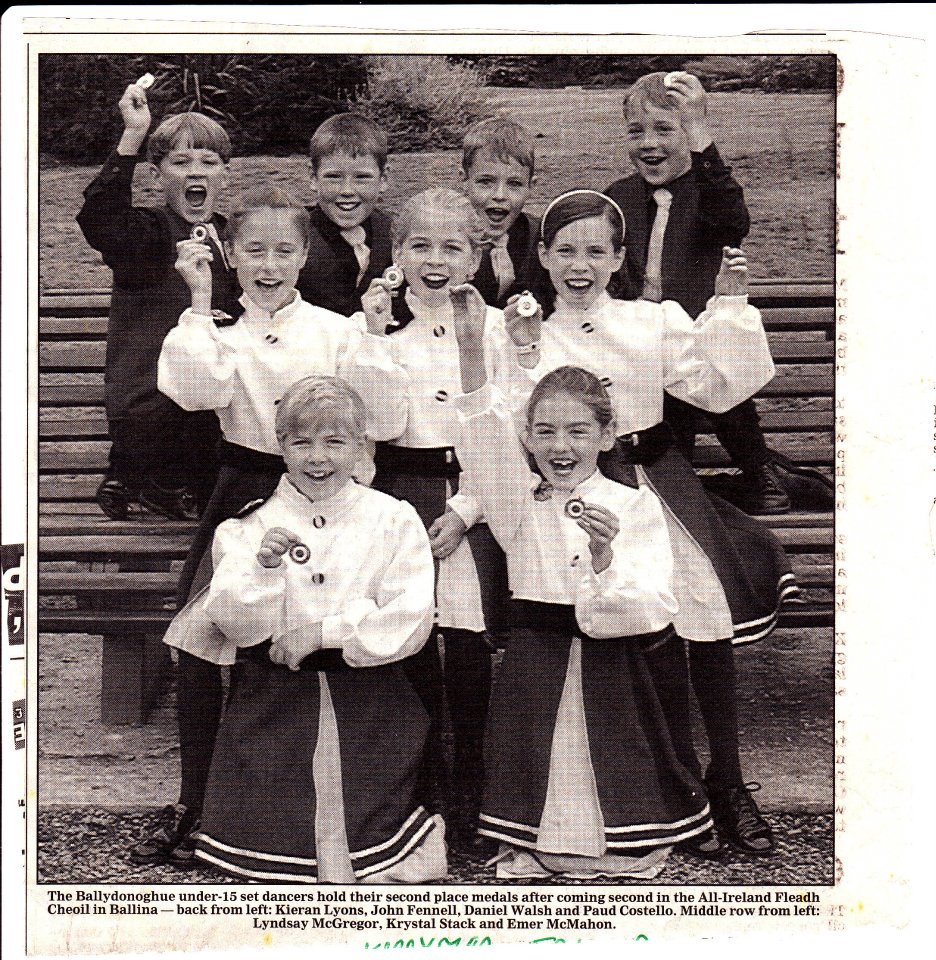 1997 photo first shared by Elizabeth Brosnan
<<<<<<<<<<<
Guided Tours of Kerry Writers' Museum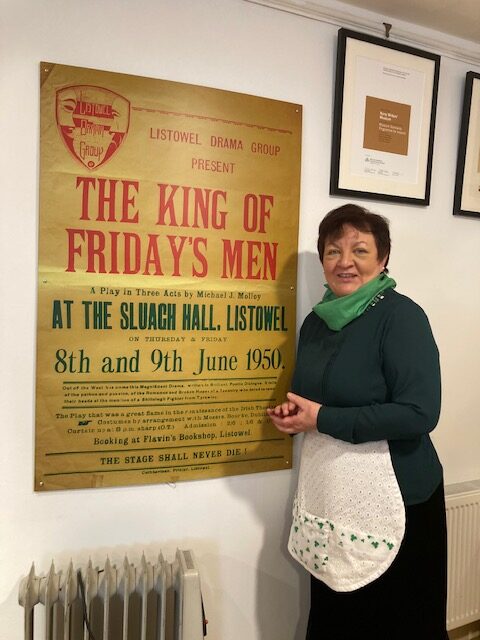 In Kerry Writers' Museum I met the brilliant Angeline in costume for her tour. During Writers' Week 2023, you can book a guided tour for Saturday June 3. Booking for this is directly with the museum.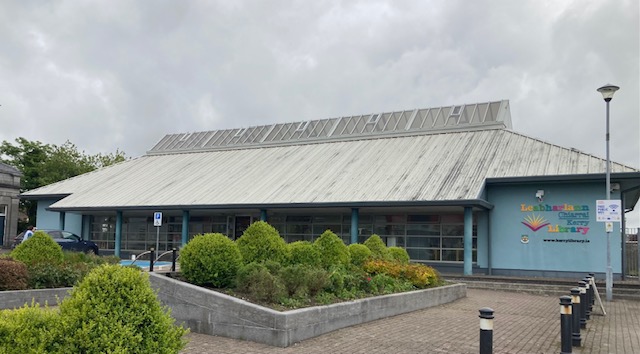 This year lots of events are taking place in our lovely library. What better place to launch a book than in this dedicated place of books. Page 13 of your brochure or Listowel Writers Week website for details.
<<<<<<<<<
Yes, It's Adare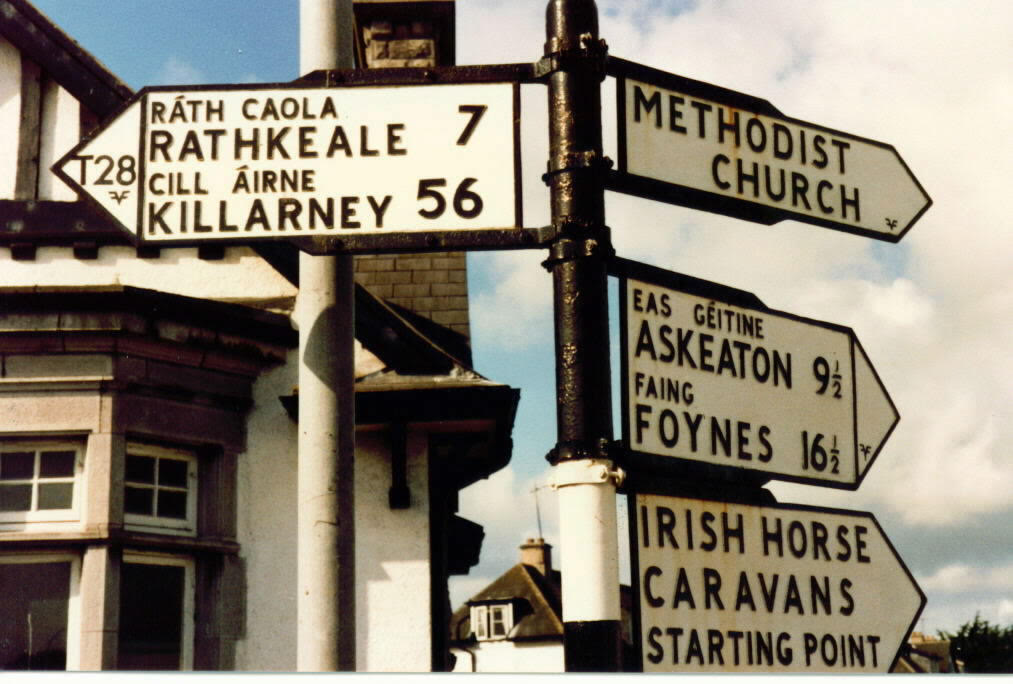 Bob Jewell wrote to us from Marietta in Georgia in the U.S. asking our help in identifying the town where he took this photo in 1980. He thought it might be Adare. I thought it was almost definitely Adare. Then David O'Sullivan and Jim Ryan did the research for us. Google street view confirms it is Adare. The signs are gone but the distinctive house in the background of Bob's photo is still the same.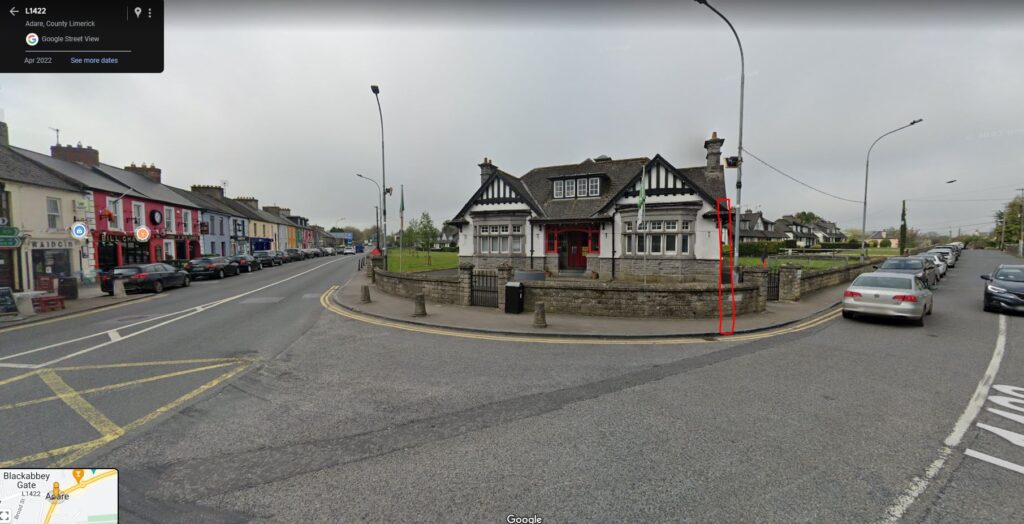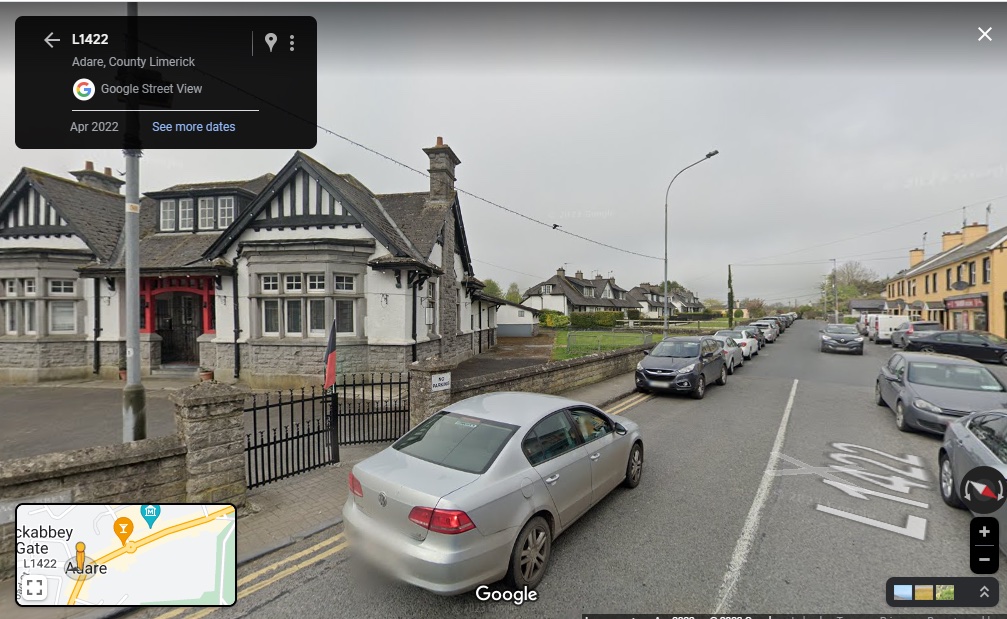 <<<<<<<<<
Another Innovative Event
This year Listowel Writers' Week programme is being curated by a lovely young man, Stephen Connolly, who has fallen in love with our town.
Stephen looked at Listowel with the fresh eyes of an outsider and he has come up with new ways of bringing writers to new corners of the town.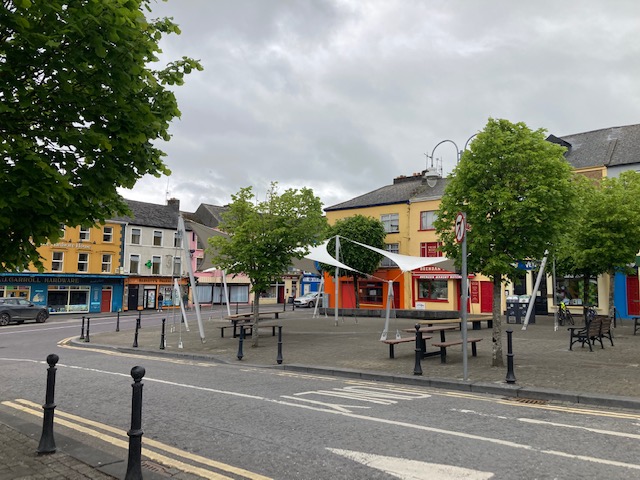 Our performance area in The Square will be the location for Lunch Poems, a brilliant new event in association with Poetry Ireland.
Every day during Writers Week, June 1-3 there will be free poetry and a spot of lunch at 1.00 p.m. Each day we will hear two young emerging poets, we will get a short pamphlet of the poets' work and we'll get "a light lunch" from Dough Mamma. Their pizzas are delicious.
That's lunch sorted for a few days.
<<<<<<<<<<
More Busking Photos
Photos from the annual MS fundraiser in Main Street Listowel on May 19 2023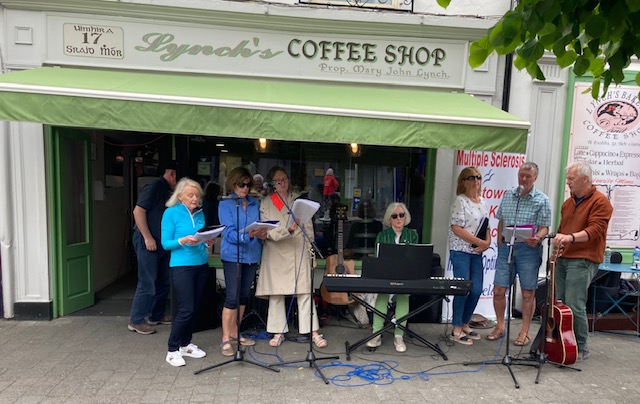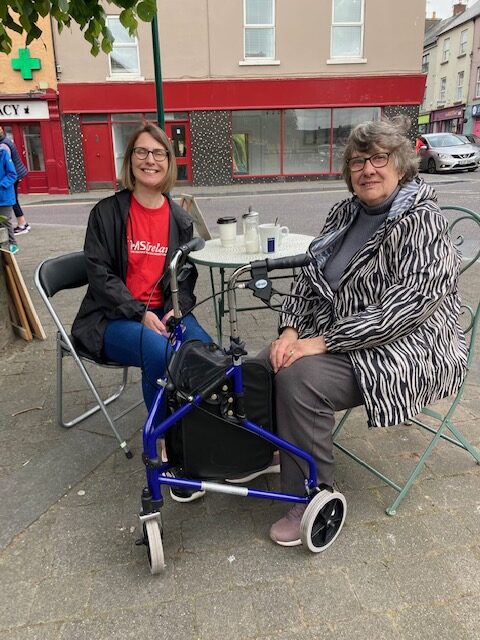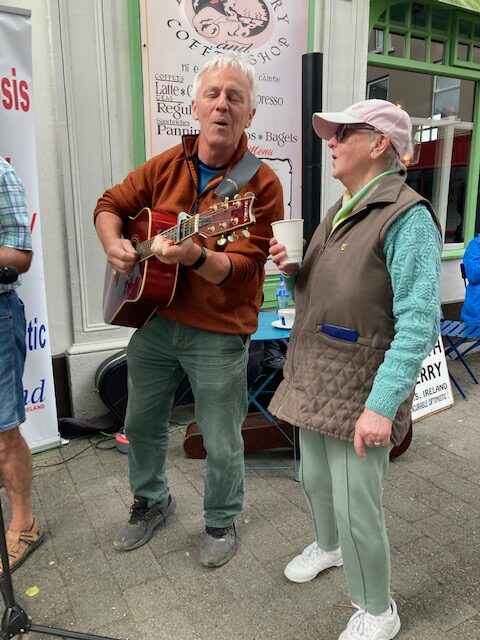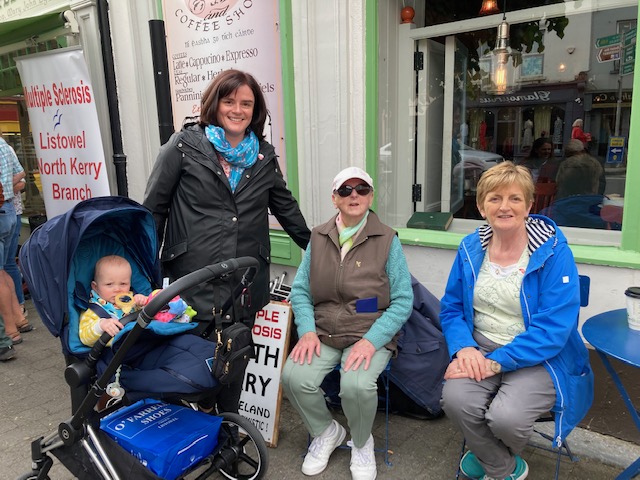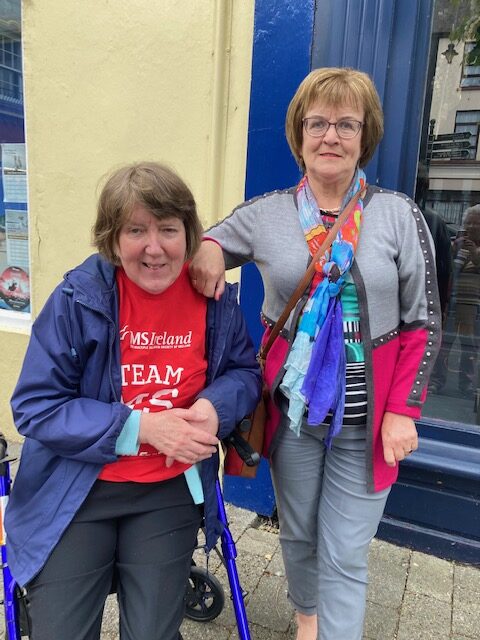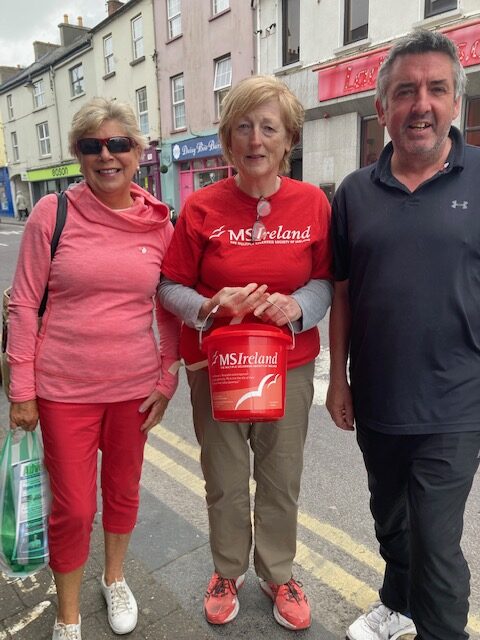 <<<<<<<<<<
Sciath na Scol
My granddaughter Cora is the last of her family in Gaelscoil Uí Riordáin in Ballincollig, a school with a Kerry Principal, Gabriel ÓChathasaigh and a fine cohort of teachers, many with Kerry links. It's a school steeped in the GAA. This year for the first time the school won all four competitions in its section of Sciath na Scol, football boys and girls and hurling boys and girls.
Here Cora is showing her medal to her little cousin. Better than an All Ireland to the little ones!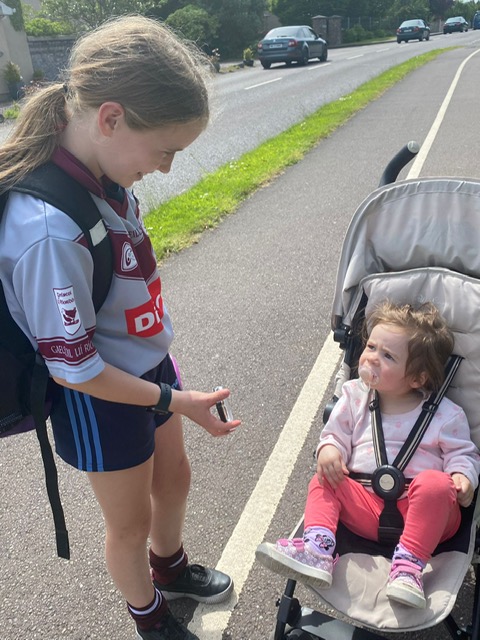 <<<<<<<<<<<
A Fact
Paul Galvin is in The Listowel Arms Hotel on Saturday June 3 at 3.00p.m.
A Listowel Writers' Week 2023 event.
Our fact today comes from: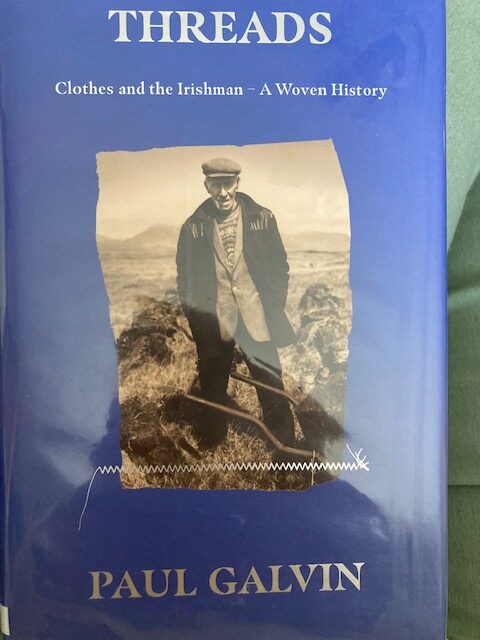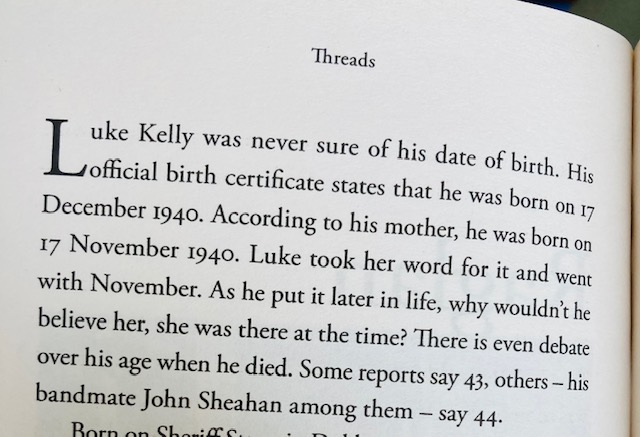 <<<<<<<<<<