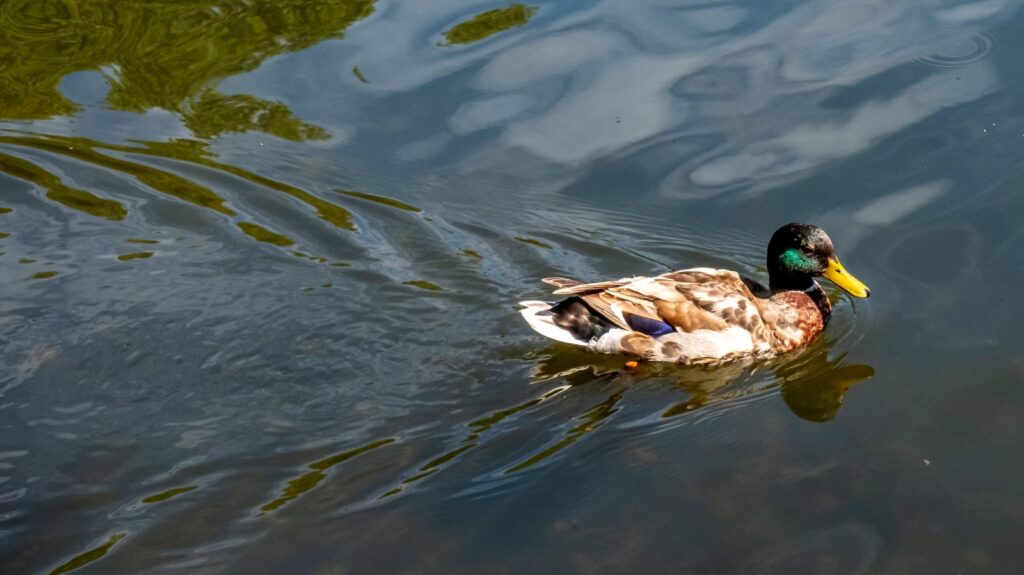 <<<<<<<<<
Ahafona
I have often seen this mural on my way into Ballybunion. Last week I stopped to have a look around.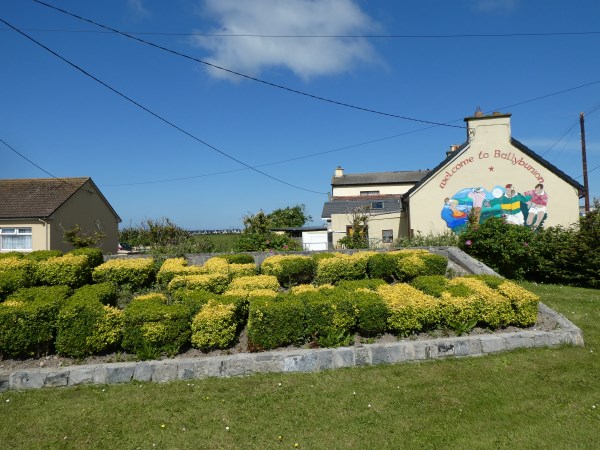 I think the welcome sign is probably best seen by a drone.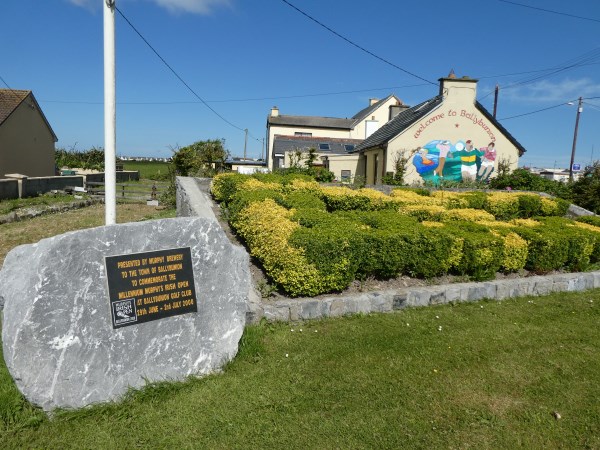 Do you remember the Irish Open of 2000? I was there in a different life.
<<<<<<<<<<<
As a kind off post script to the handball alley stories, here again is John Fitzgerald's lovely paen of praise to the alley and four of its best players. The foursome mentioned in the poem are Junior Griffin, Tom Enright and Dermot Buckley from the Bridge Road and John Joe Kenny from Patrick Street.
The Ball Alley
A poem by John Fitzgerald
The Alley
Standing on the dead line
I face the pockmarked wall,
it hides the bridge above me
fond memories I recall,
the side walls mark the theatre,
the concrete floor the stage,
four players take their places
the finest of their age.
The cocker's hopped and hardened,
Junior's feet fix solidly
he contemplates the angle
of the first trajectory.
His swinging arm begins the game
the ball's hit low and fast,
a signal to John Joe and Tom
this will be no soft match.
Dermot standing by his side
sees his neighbour win first toss,
a simple game to twenty one
no ace is easily lost.
I watch them from the grassy mound
behind the dead ball line
hear the cries of older boys
cheer each one at a time
and in the space of half an hour
the ball has weaved its way
through every nook and cranny
in this battlefield of play,
the long ball to the back line
the close one to the wall
the deadly butted killer
seemed to hit no wall at all
and in end the four of them
take leave just as they came
and beckon us to take our place
and learn more of their game,
the game that gave such pleasure
the game I got to know.
when I was young and full of fun
in the Alley years ago.
(The cocker was the name they had for the ball)
<<<<<<<<<<<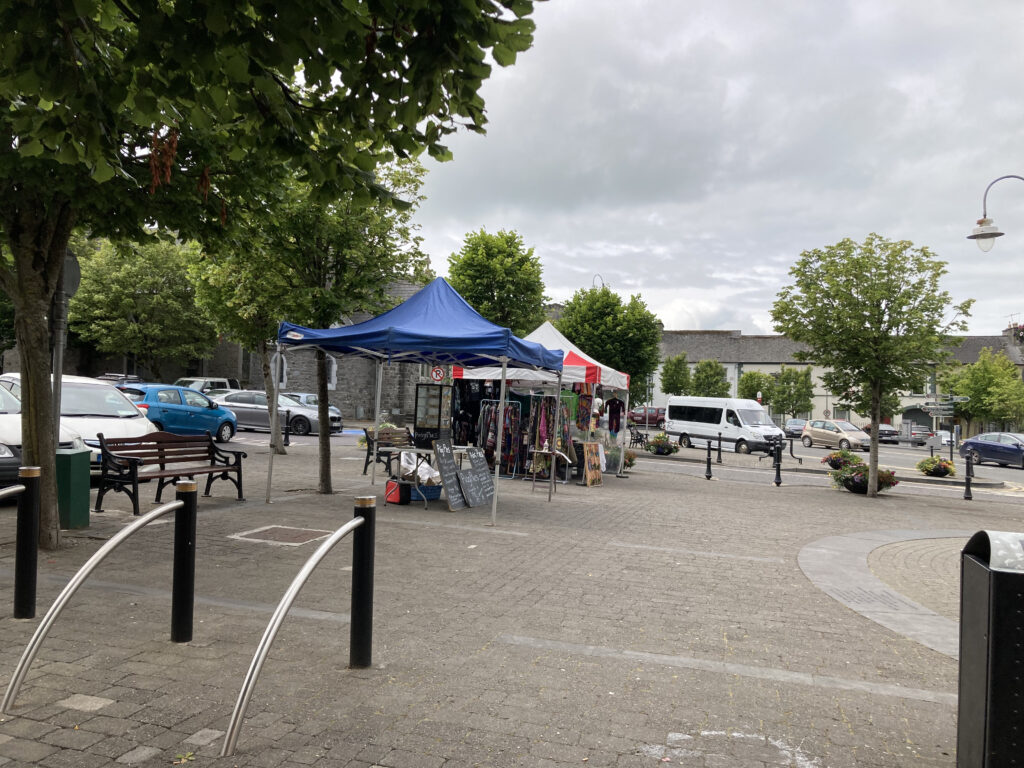 The Friday Market is very small these times
<<<<<<<<
A Fact
Tikka Masala
Where does Tikka Masala, which is Britain's most popular take away curry, originate from?
No, not Bangladesh or any other Middle Eastern country.
The answer is Glasgow.
This is the story according to my Fact book.
Chicken tandoori began to feature on restaurant menus in the mid 1960s.
A Glasgow restaurant served it to its customers. A diner asked for extra sauce. The chef improvised a sauce of tomato soup, spices and cream.
Masala means a mixture of spices. Tikka Masala contains cardamon, cloves, cumin, nutmeg, paprika, fenugreek and chilli among other things.
Turmeric is the spice that gives it its bright yellow colour and a synthentic dye tartrazine is what causes it to ruin your clothes with an unremovable stain.
<<<<<<<<<<<<<<<<<<<<<