Bridge Road before the Posters Went Up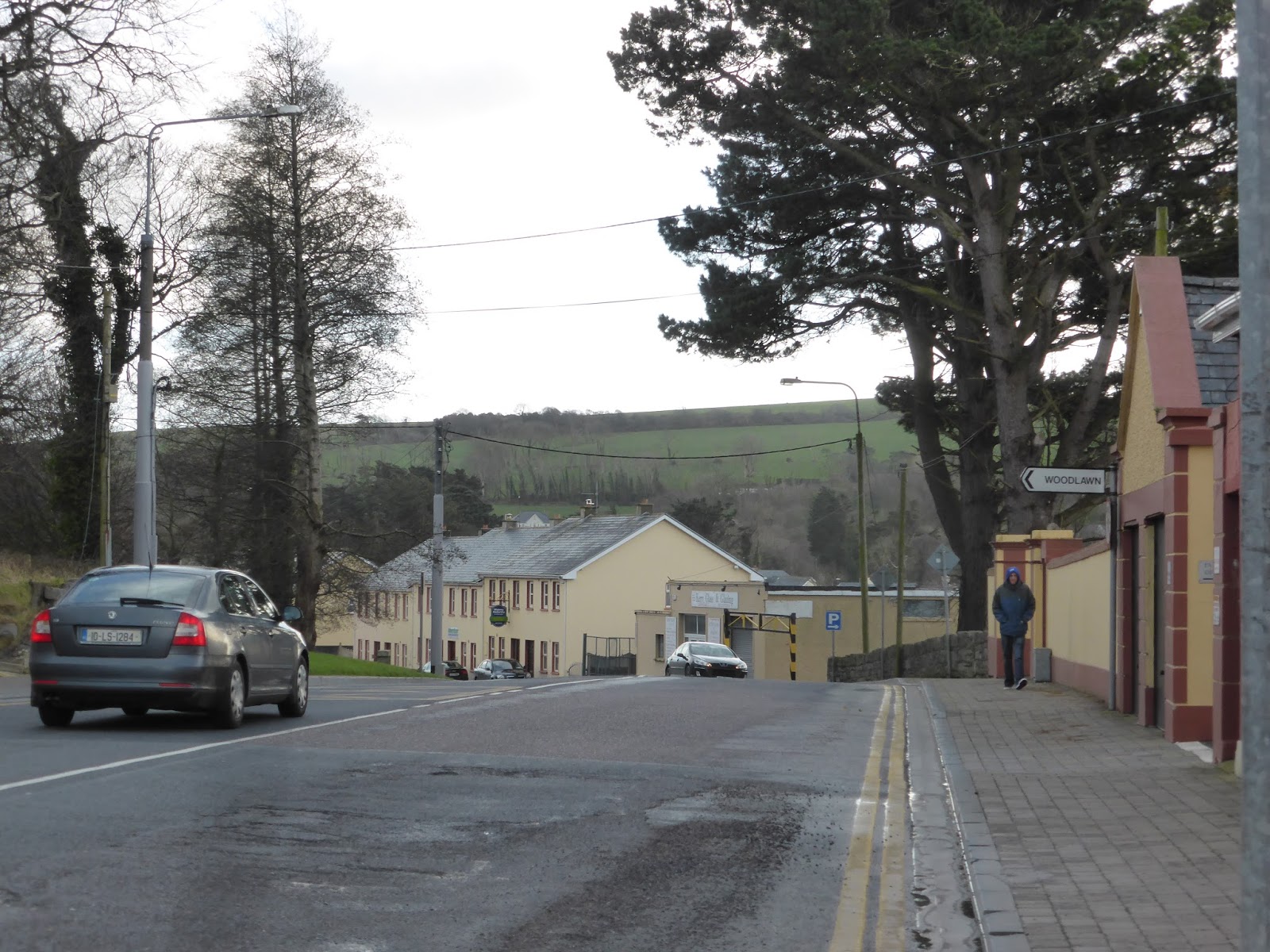 <<<<<<<<<
Would You Sleep in a Hearse?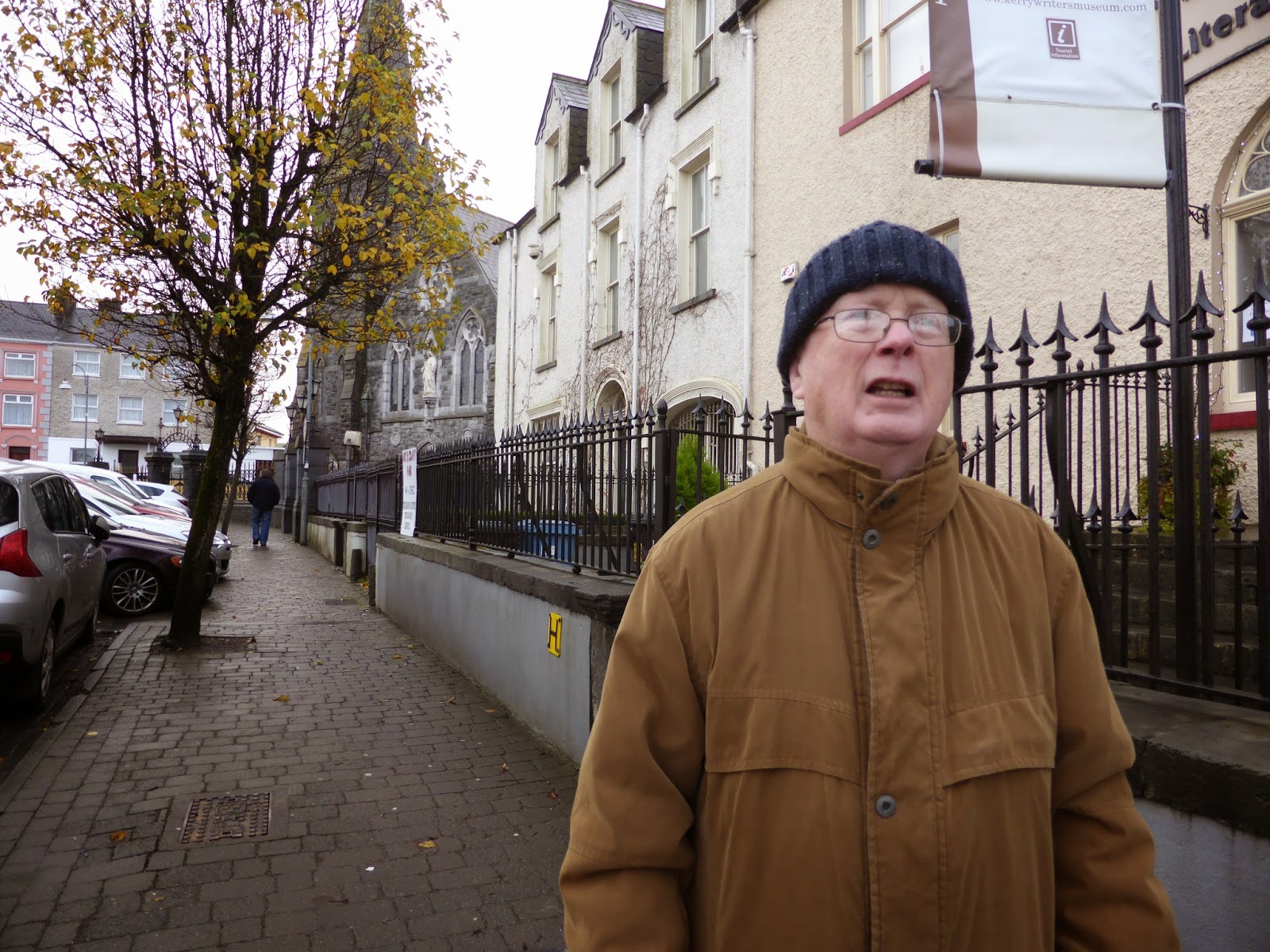 Junior Griffin on his way home from mass a few years ago.
The late John Griffin (Junior's dad) of Bridge Road, Listowel mended everything. He was a
great mender of umbrellas, clocks and watches and he was the go- to man if your
fuse blew and left you without power.
He once converted an old Chevrolet into a hearse for Danny Lyons.
Junior and his brother, Bert, vied with one another to see who would be the
first to sleep in the hearse. Junior remembers that a lovely man, John Kirby,
who was a manager at Latchfords and an uncle of our present parish priest,
Canon Declan O'Connor, settled that argument. Employing the wisdom of Soloman,
John offered the boys 3d. (three pence) each to allow him to be the first. The boys readily
accepted the money and no one slept in Danny Lyons hearse while it was in the
Bridge Rd.
<<<<<<<<
Bill Kearney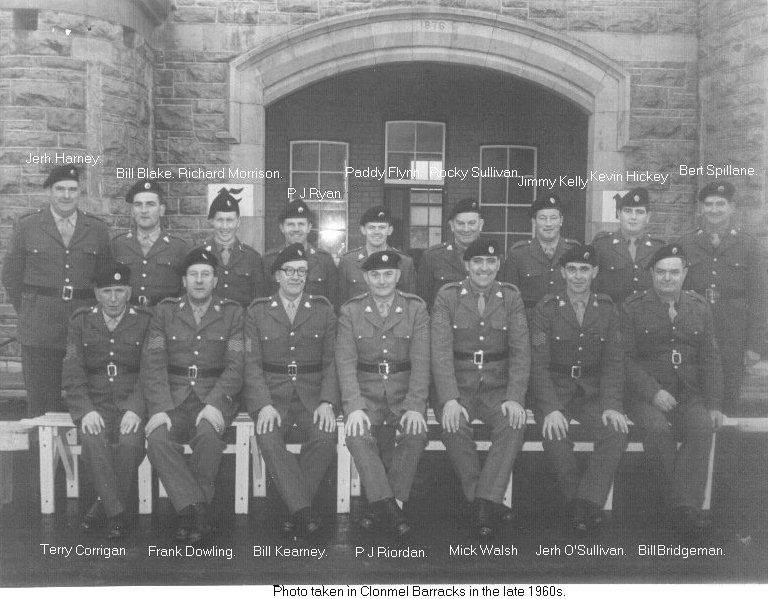 Thanks to Jim Halpin for this one. The Bill Kearney of Listowel in the picture was very involved in Drama. He was a member of Listowel Drama Group.
Last year I posted here a story about Bill's widow, Pat and my friends and neighbours, Will and Peggy Collins from Kanturk.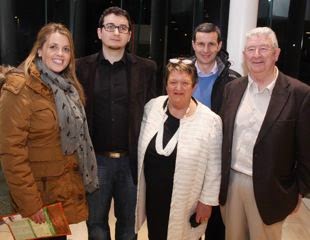 "People my age and older will remember Bill and Pat Kearney of this parish. Bill was very involved with the Listowel Drama Group. After Bill's death, Pat lived on in Listowel on her own. One evening she was driving home from Cork when she got a puncture. In the days before mobile phones, the done thing in this instance was to call to the nearest house. Pat did. This house was the home of Willie and Peggy Collins, my lovely neighbours. Being the kind people they are, they brought her in and gave her a cup of tea and some of Peggy's legendary delicious baking. They changed her wheel and ascertained that it would have to stay in Kanturk overnight for repair.
Peggy and Willie would not hear of Pat driving home alone with no spare wheel so they drove to Listowel with her. Pat never forgot their extraordinary kindness to her and she mentioned it often to me. There would be none more delighted than Pat Kearney to hear that the son of her Kanturk friends is now a famous scriptwriter and if she has any influence above, that Oscar is in the bag for The Cartoon Saloon gang."
Another memory of Pat Kearney that comes to mind is her relationship with Rte's Maxi. Maxi used to present the late night (or was it very early morning) music show on RTE. During the show she would read out letters and cards that had been sent go her by fans. Many of those cards and letters were from Pat Kearney of Listowel.
<<<<<<<


Early days of flying
"….Since very few of the passengers had ever flown before, they were mostly terrified but putting a good face on it. There would be requests for large brandies before we had left the ground. Everyone would investigate the sickbag stowed in the pocket of the seat in front. Pre-pressurised planes lurched and bucked in patches of heavy cloud, even without the strain of an apprehensive stomach."
This is a short excerpt from an article by Frances O'Donoghue on Writing.ie Frances was one of Aer Lingus' first air hostesses in the days when it was exclusively a female job, before they became flight attendants.
<<<<<<<<<<


Lily, A Brave Search and Rescue Dog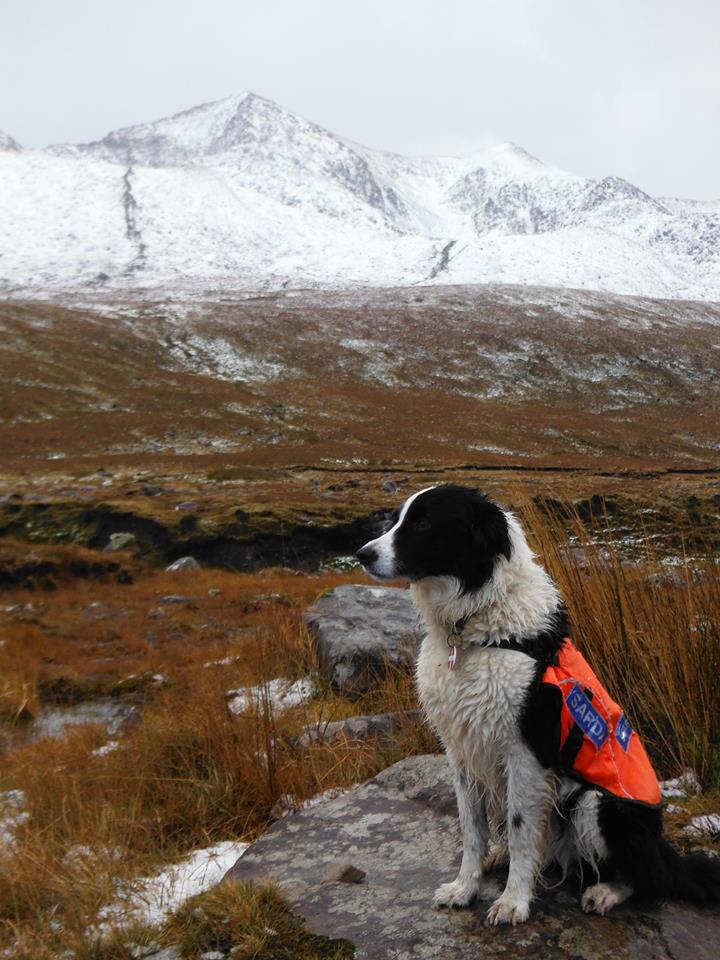 Photo: Kerry Climbing
This photos was taken at Hag's Glen, one of the places where Lily , a search and rescue dog worked. Sadly, Lily passed away at the weekend after a short illness. The passing of any beloved dog is sad but the loss of such an experienced and brave working dog is a tragedy.
<<<<<<
Work Underway at the Convent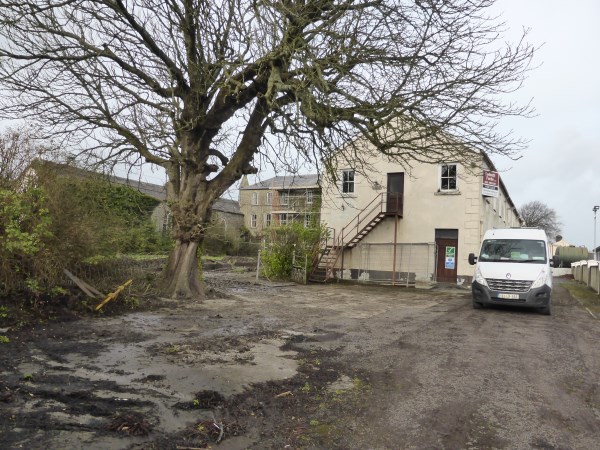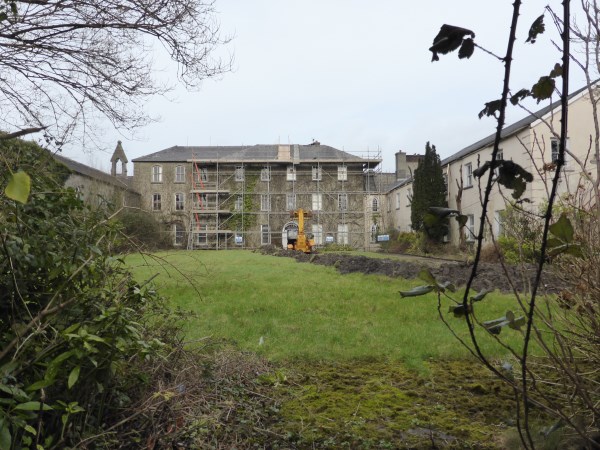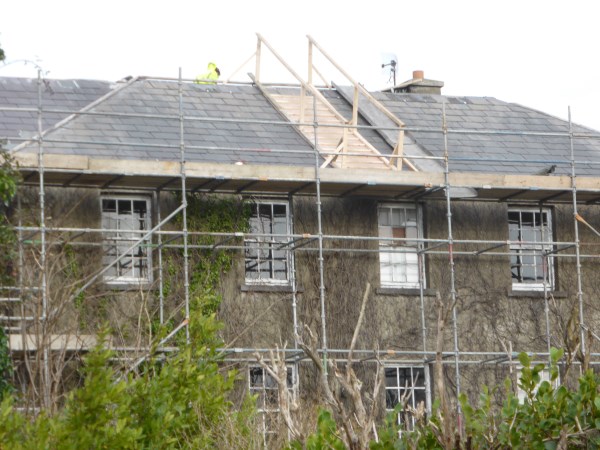 Reroofing going on here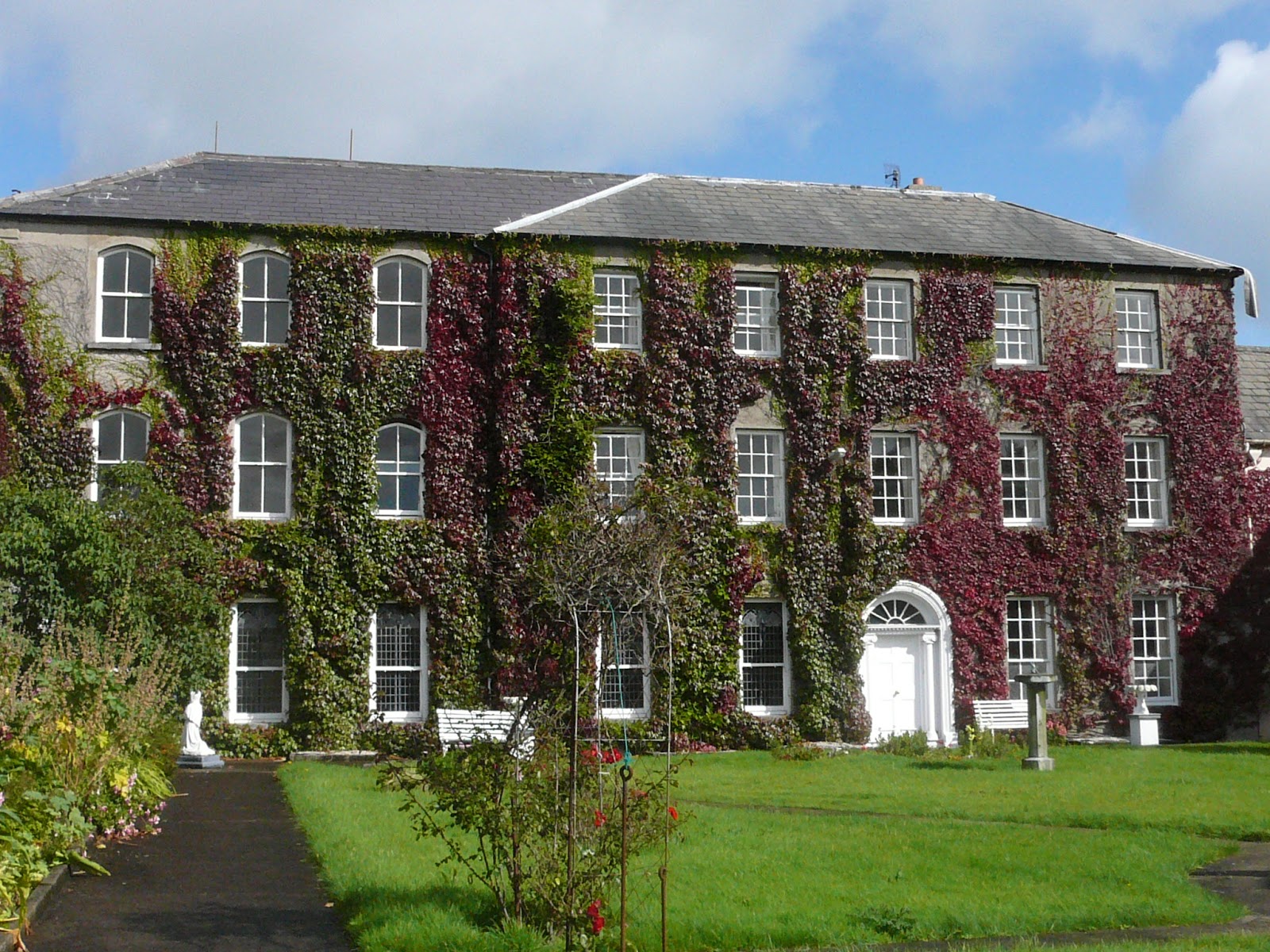 A reminder of its former glory….2007
<<<<<<<<


Believe it or Not
This year February has 4 Sundays , 4 Mondays , 4 Tuesdays , 4 Wednesdays , 4 Thursdays , 4 Fridays , 4 Saturdays. We will not see the likes of this February again since it will not occur again for 823 years. (Thank You M.S. for this fun fact.)


<<<<<<<<<<


A Toast for Terry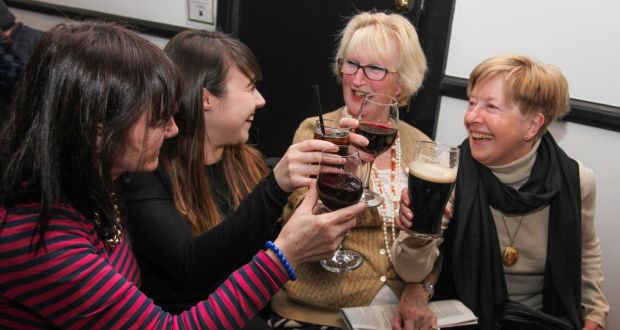 Photo: Joanne O'Brien


The London Irish Centre held a commemorative event for Terry Wogan this week. Irish people in Britain regarded Terry Wogan as an Ambassador without portfolio. One lady who attended the commemoration echoed the feelings of many who had worked and lived in England at the height of the war in Northern Ireland, said, "He made it easier to be Irish in Britain."


Terry Wogan was a great supporter of the London Irish Centre.