Rare old Photo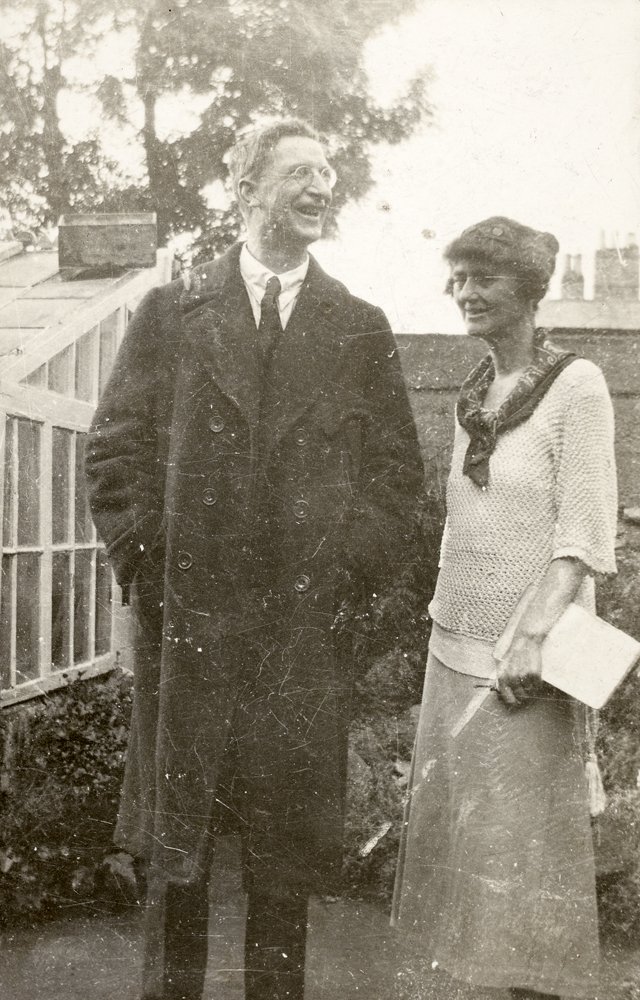 This photo was shared recently by The National Library of Ireland. It shows DeValera with Countess Markievitz.
<<<<<<
Brendan Kennelly is Honoured in Listowel
Every year at Listowel Writers' Week someone is honoured for a lifetime of achievement. This year the very popular choice for this award was Brendan Kennelly. Eileen Moylan, a local silversmith was commissioned to make the one- off piece to present to the great man on opening night. This year she made an absolutely magnificent piece, pictured below. The two sides of the piece depict symbols of two places very close to the poet's heart, the window at Lislaughtin Abbey in his native Ballylongford, and the arch at Trinity College where he spent so many happy years teaching and living. The twin strands of his life are intertwined.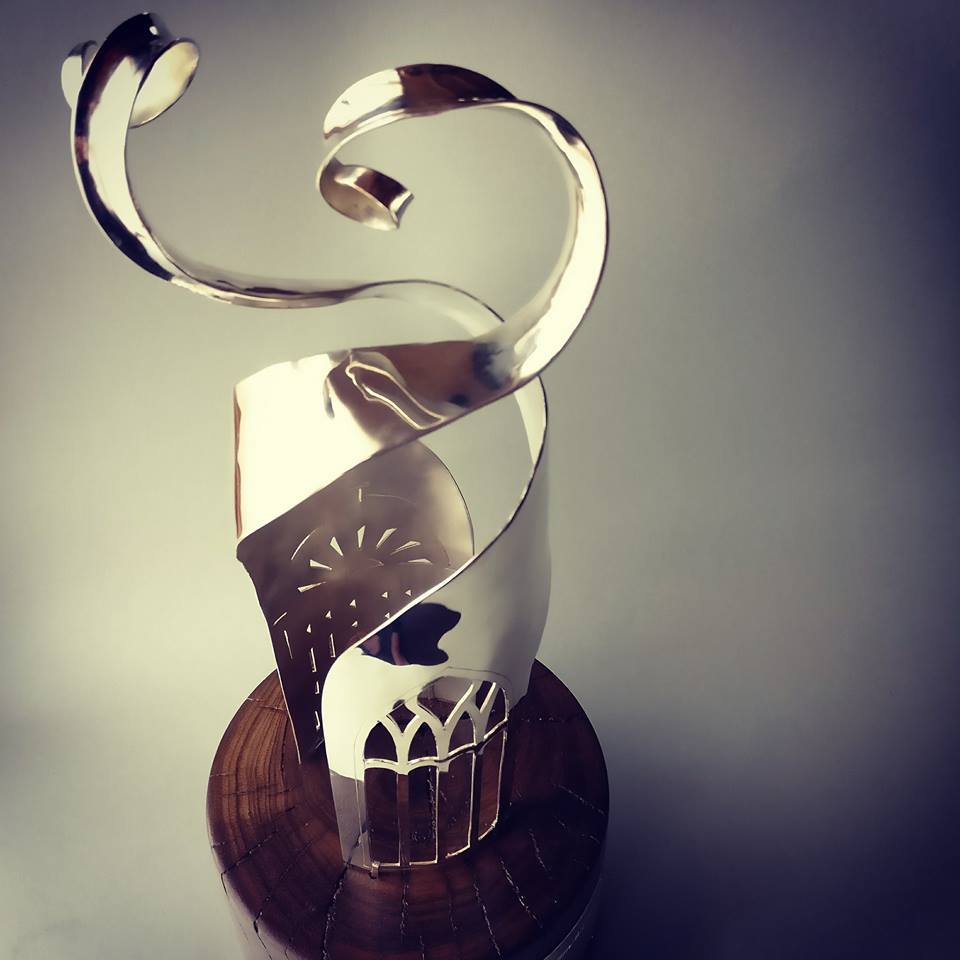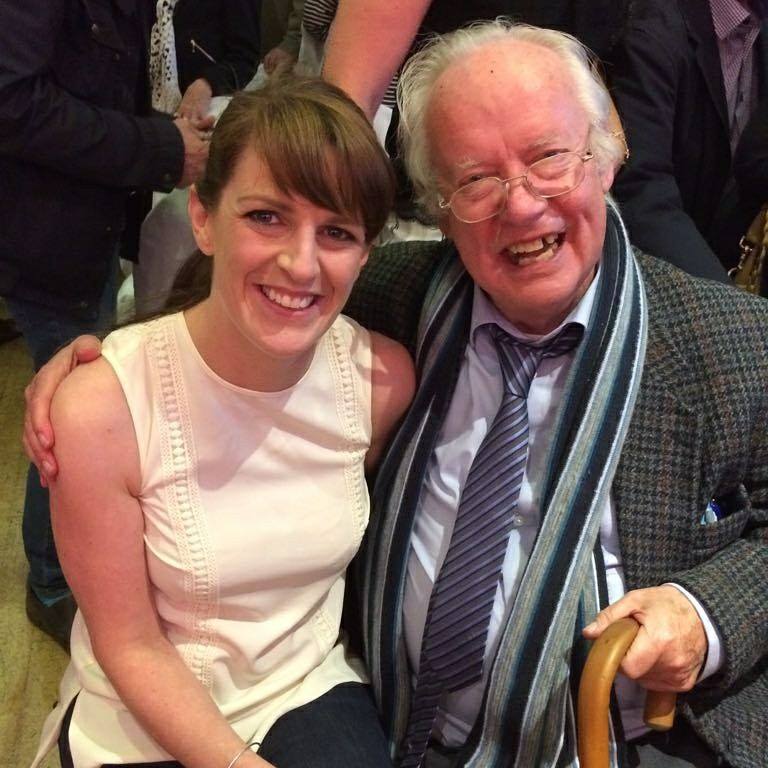 Here is Eileen, the artist with Brendan Kennelly on the night of the presentation.
<<<<<<
More people, local, famous and otherwise at opening night 2017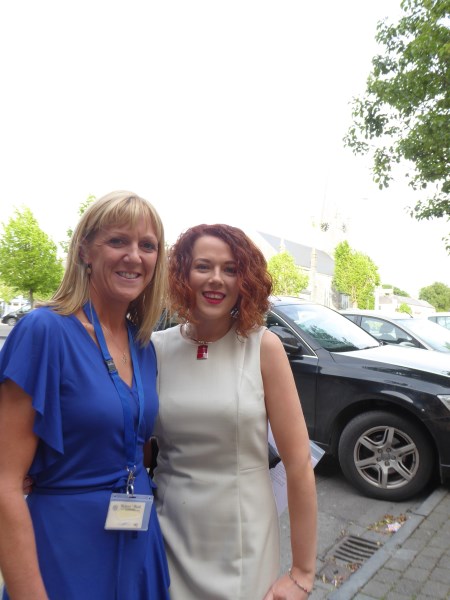 Catherine Moylan, Vice Chairperson of Listowel Writers' Week snd Aisling Wren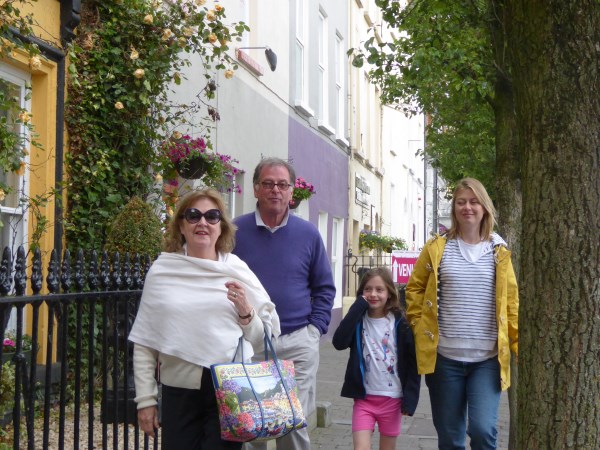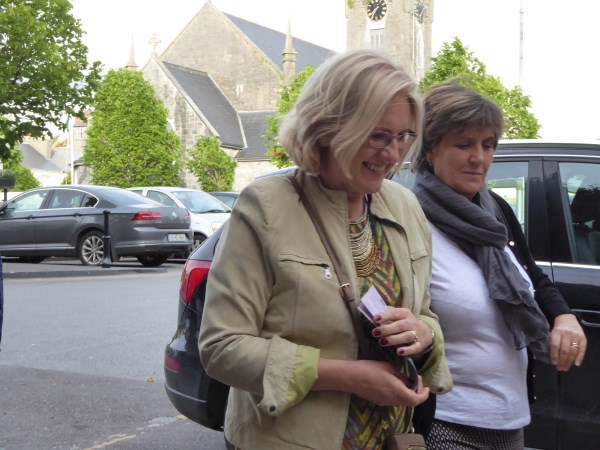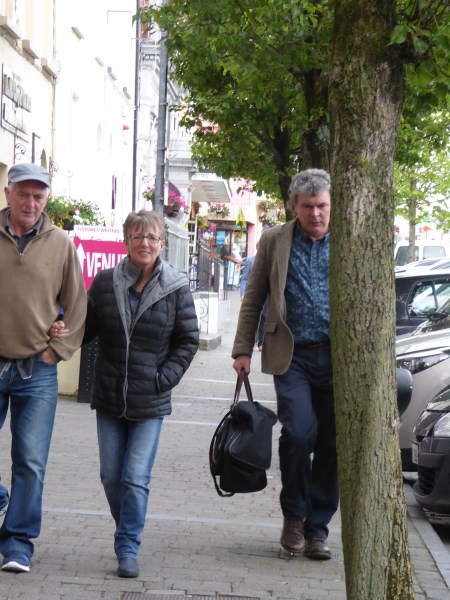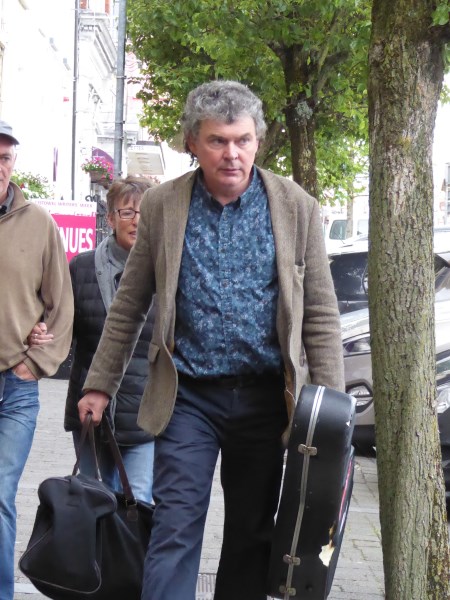 Singer, songwriter John Spillane makes his way to the hotel for his gig.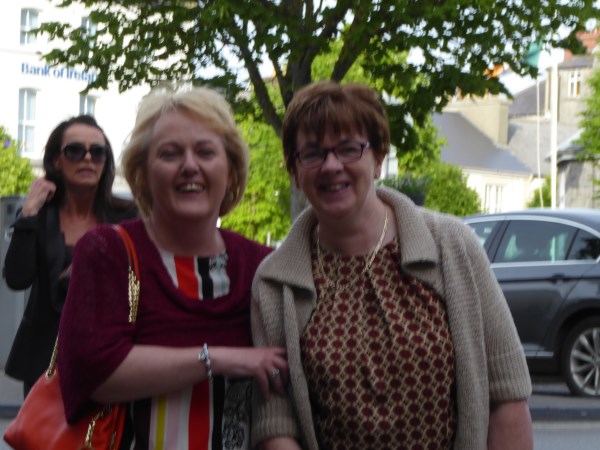 Out of focus picture of Hilda Doody and Mary McElligott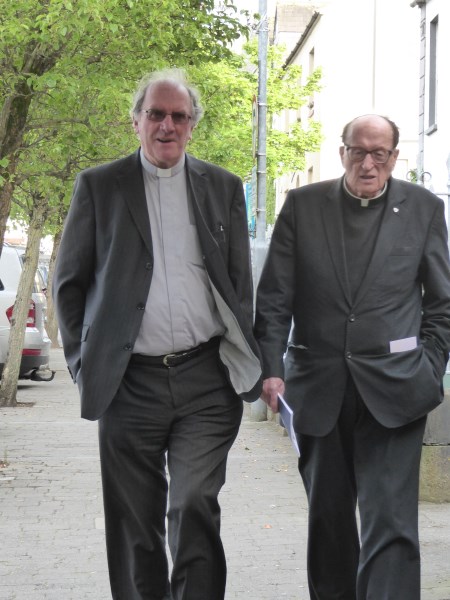 Great friends of the festival, Canon Declan O'Connor P.P. Listowel and Fr. Anthony Gaughan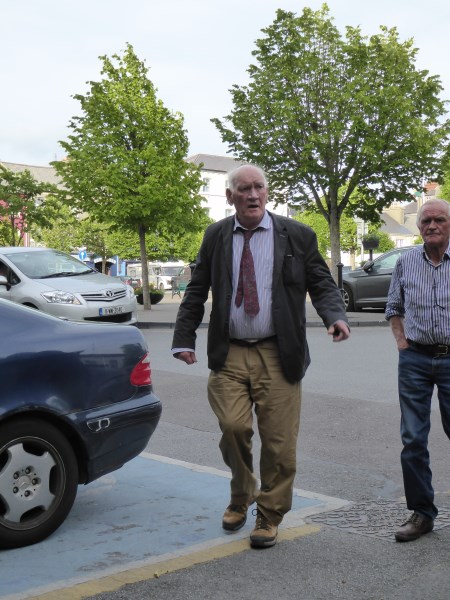 Tony Guerin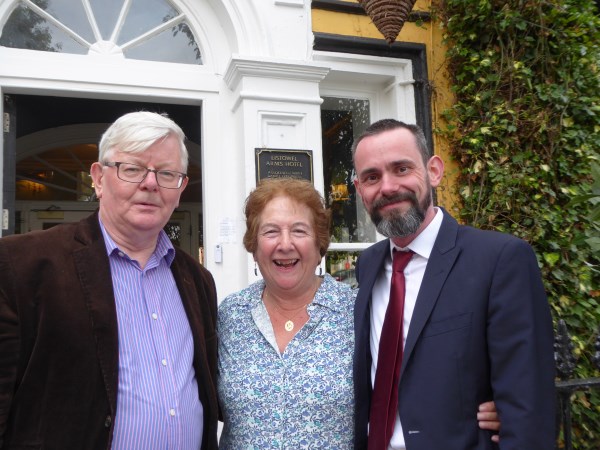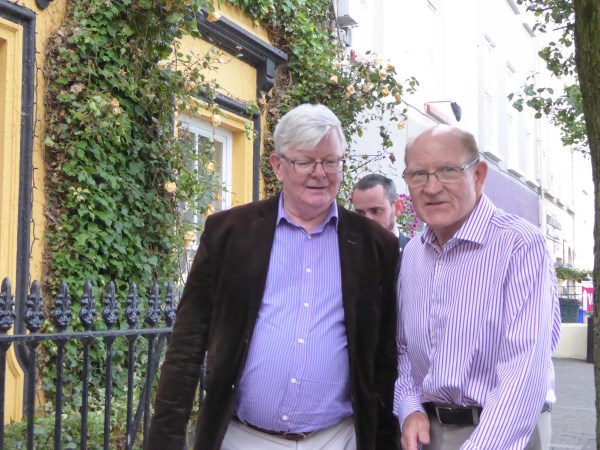 Seamus Hosey and Mattie Lennon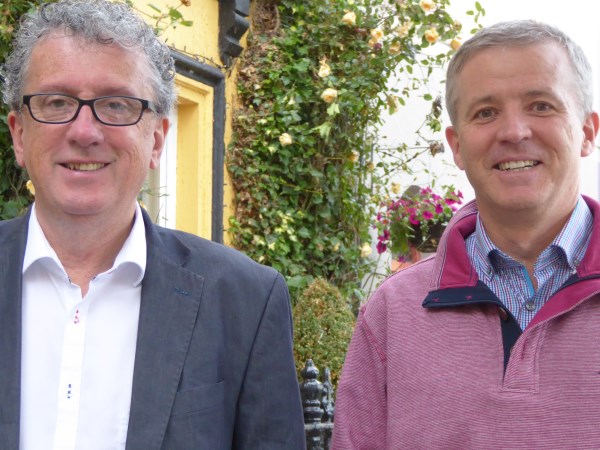 Billy Keane and Roibeard Pierse
Jimmy Deenihan and Noel O'Grady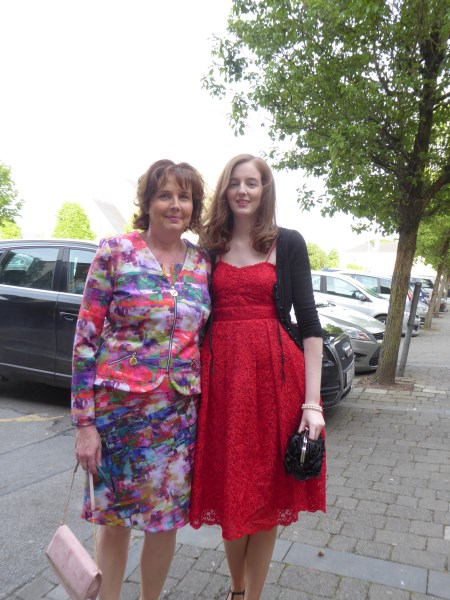 Jennifer and Mirelle Murphy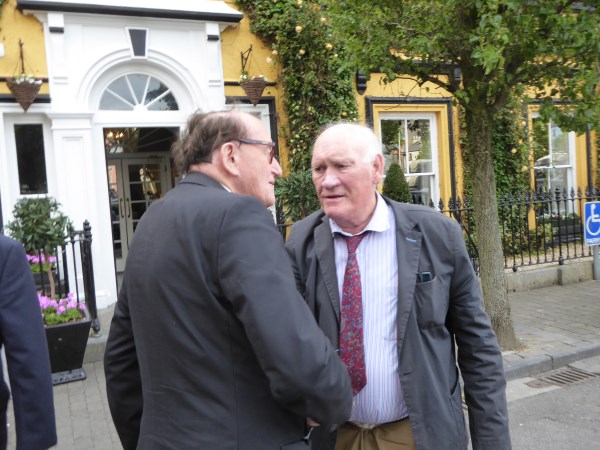 Playwright, Tony Guerin greets his old friend Fr. Antony Gaughan
<<<<<<
Schiller in all his Summer Glory, June 7 2017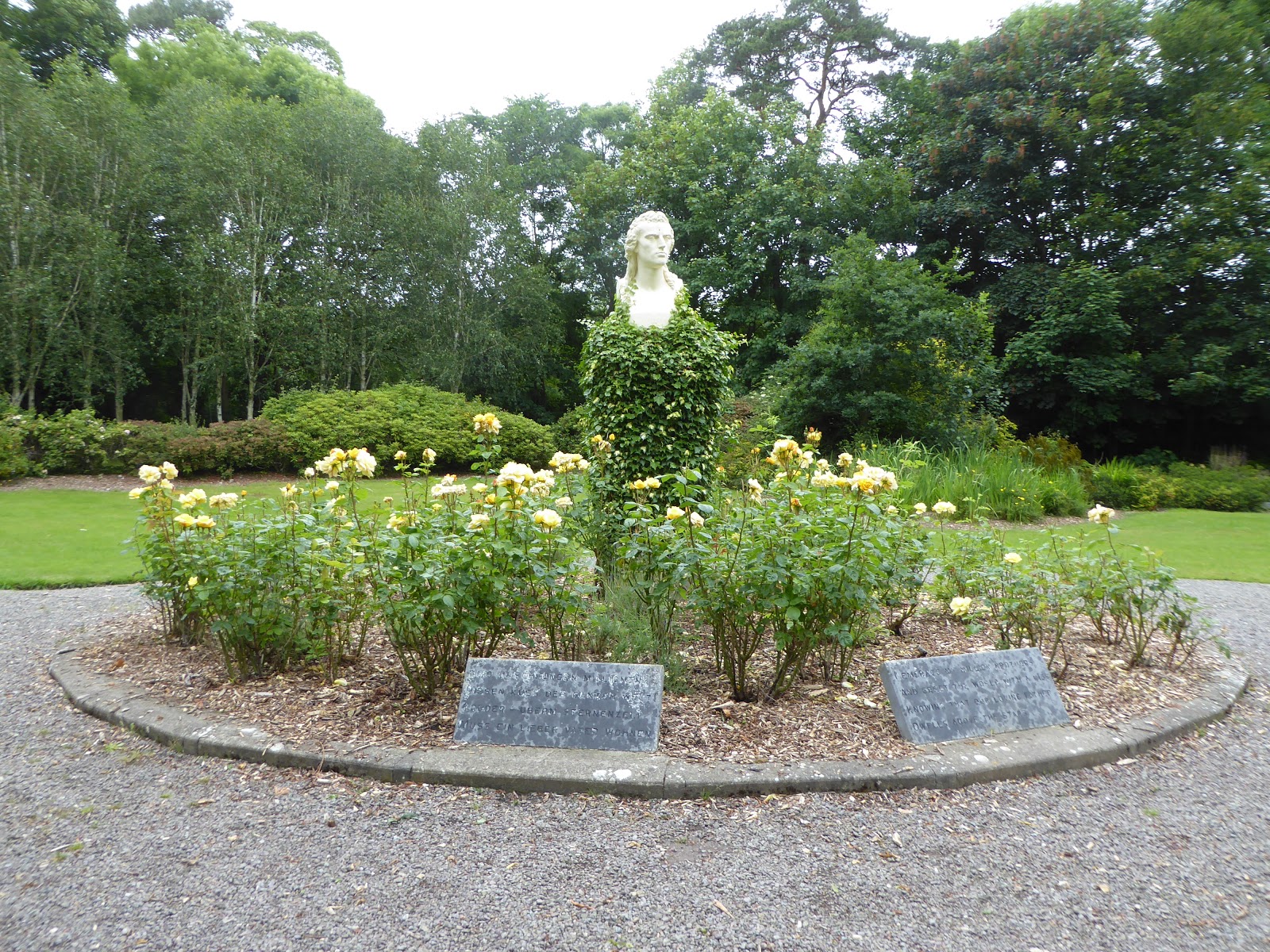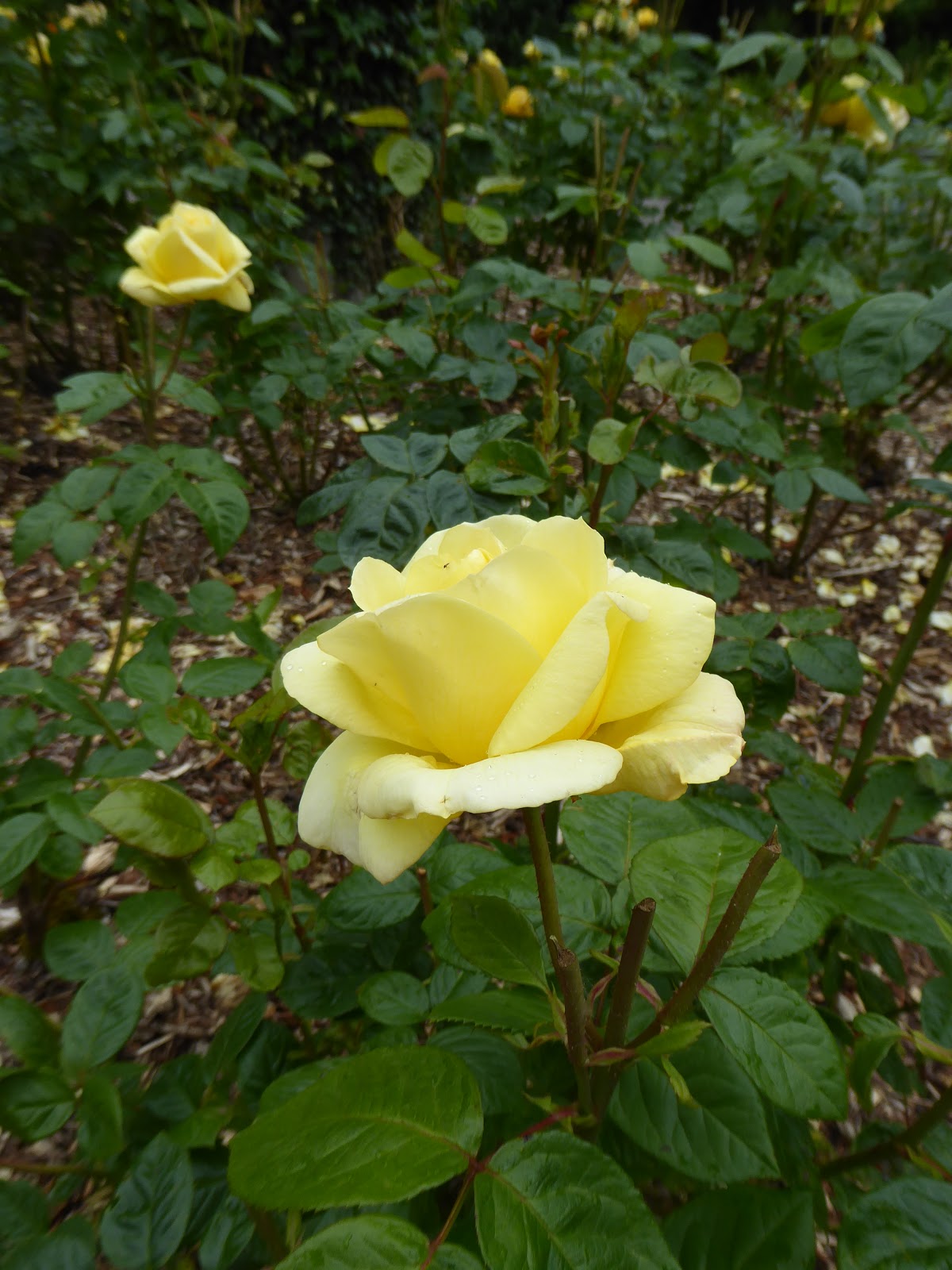 The Garden of Europe is just awakening into life these days. The heavy rains have brought up abundant vegetation. All we need now is some sunshine to enjoy it.