In Knocknagoshel with John Boyne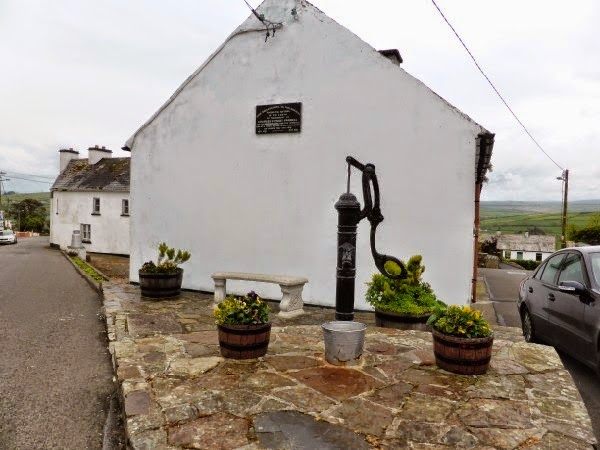 My regular readers may remember that I visited Knocknagoshel some time ago. I was on a recce mission for my job during Listowel Writers' Week 2014, i.e. to escort John Boyne of Boy in Striped Pyjamas fame to talk to his fans in their own community centre in a glorious corner of North Kerry.
It is one of the triumphs of Writers' Week and particularly The National Children's Literary Festival that it brings big name authors to small places to meet their readers.
This year Knocknagoshel hosted two authors, Alan Early and John Boyne. They talked to an appreciative audience of children from local schools.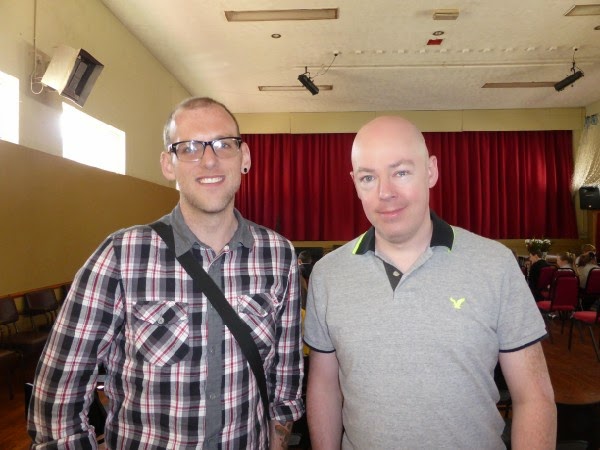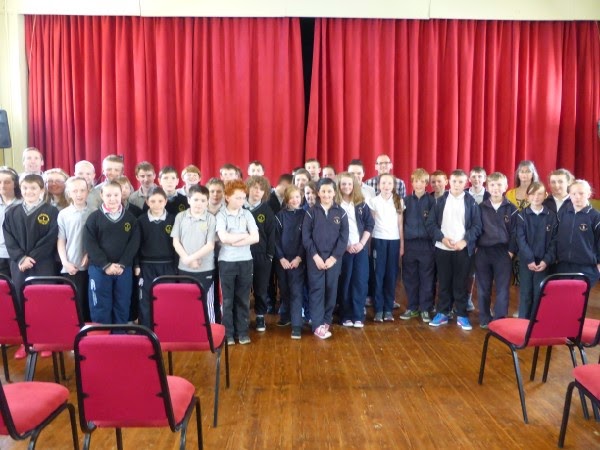 <<<<<<
While we were in Knocknagoshel I met two busy local ladies. One of them was making 21 dinners for her Meals on Wheels friends and the other lady was busy in the laundry beside the hall where we had our event. This local community is exemplary in its efforts to care for its vulnerable people and to look out for everyone.
Arise Knocknagoshel, Take a bow; A truly inspirational place.
I'm glad I got to go there.
<<<<<
Out and About in Listowel
While Michael Guerin was in town with his camera during Writers' Week he took a few snaps of local people.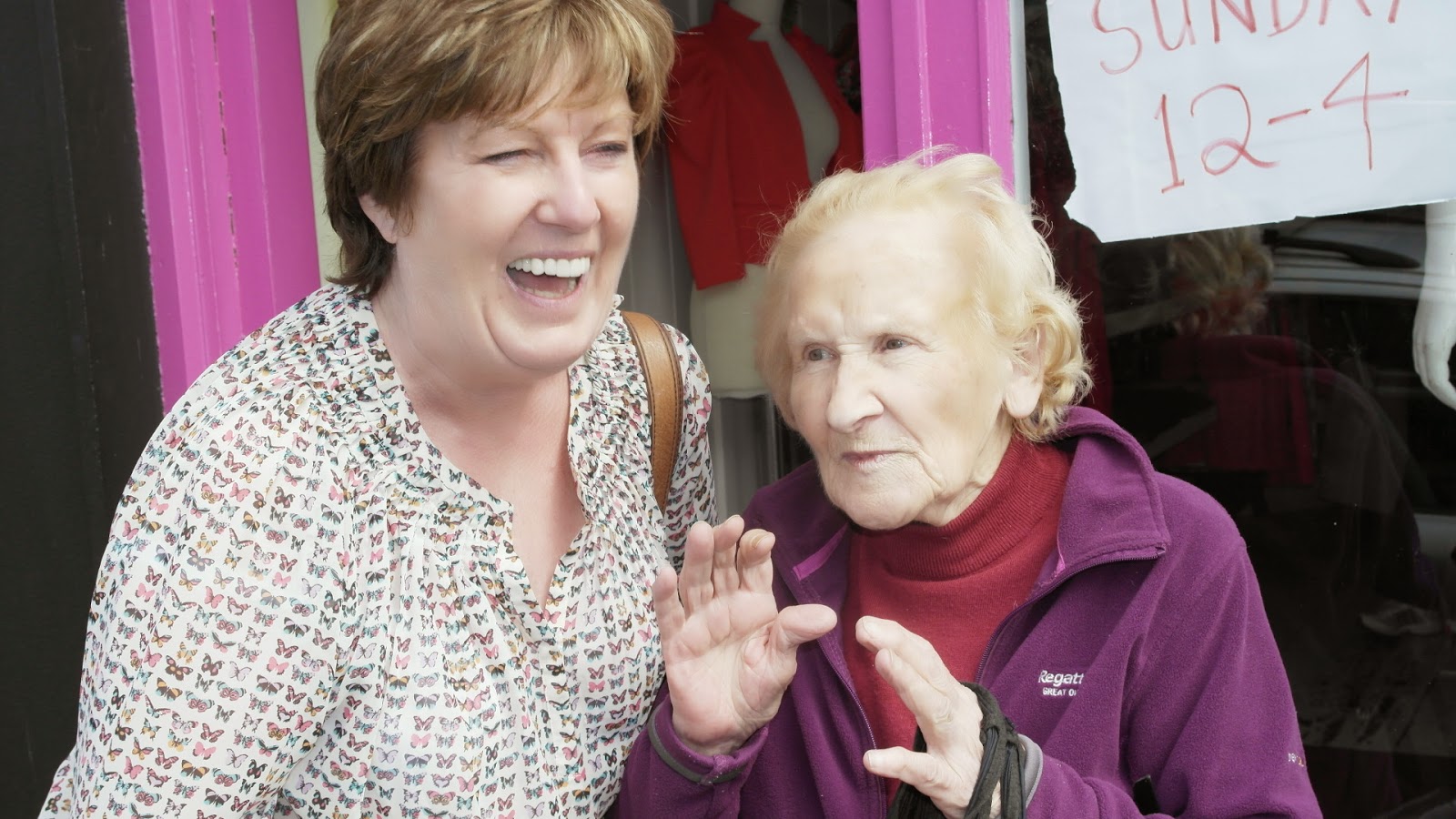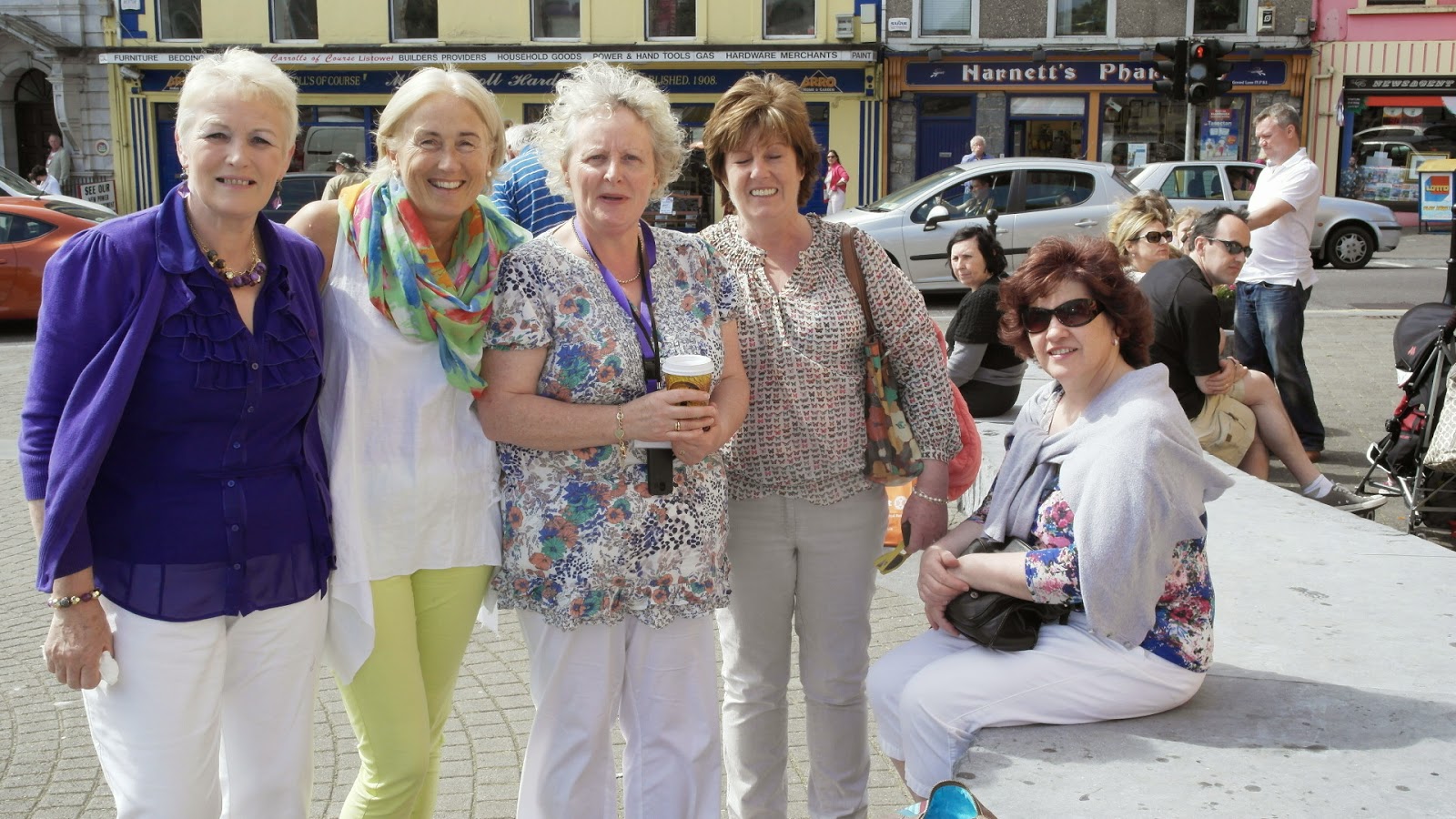 He also recorded a few good memories at Kay Caball's launch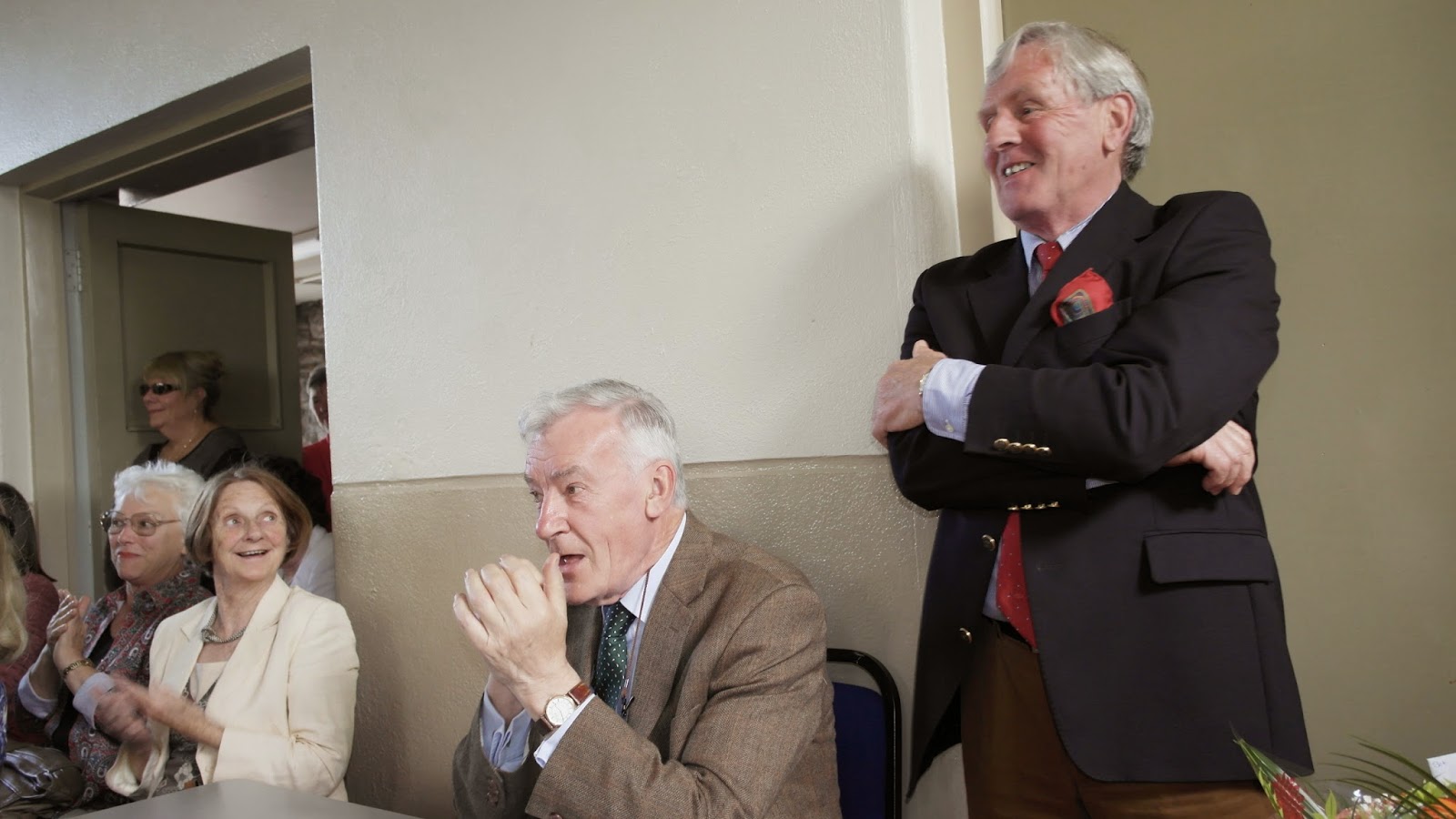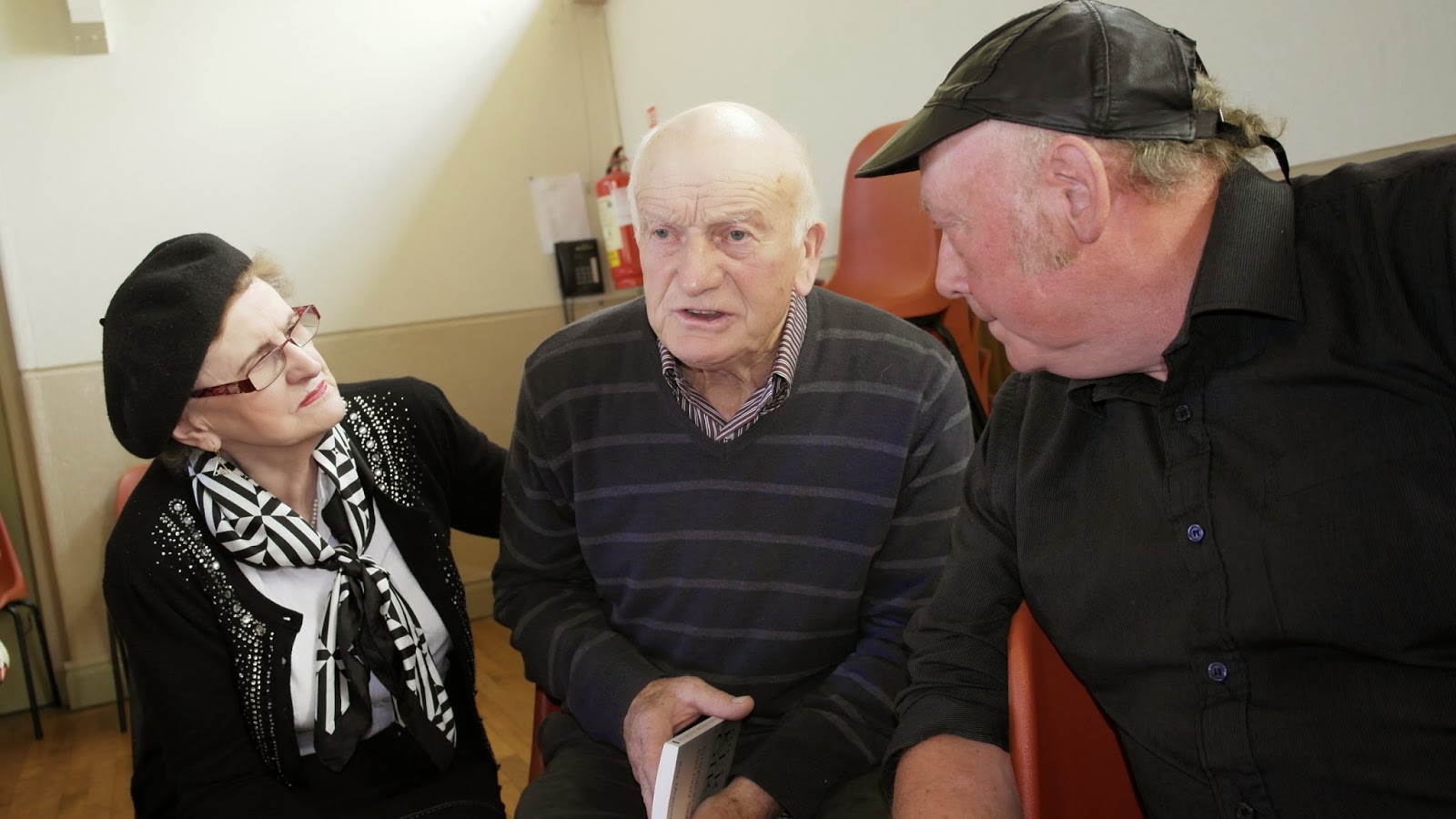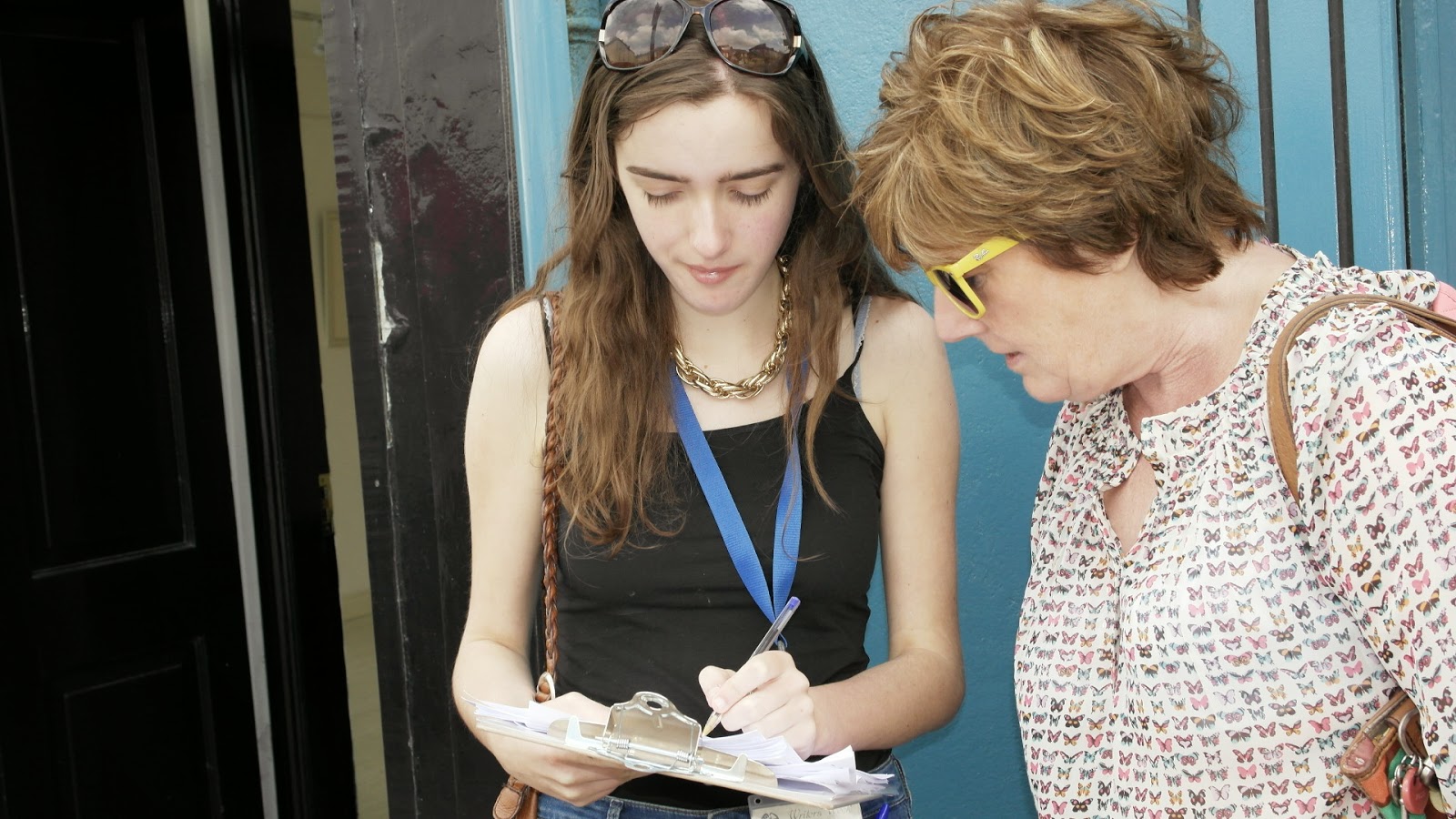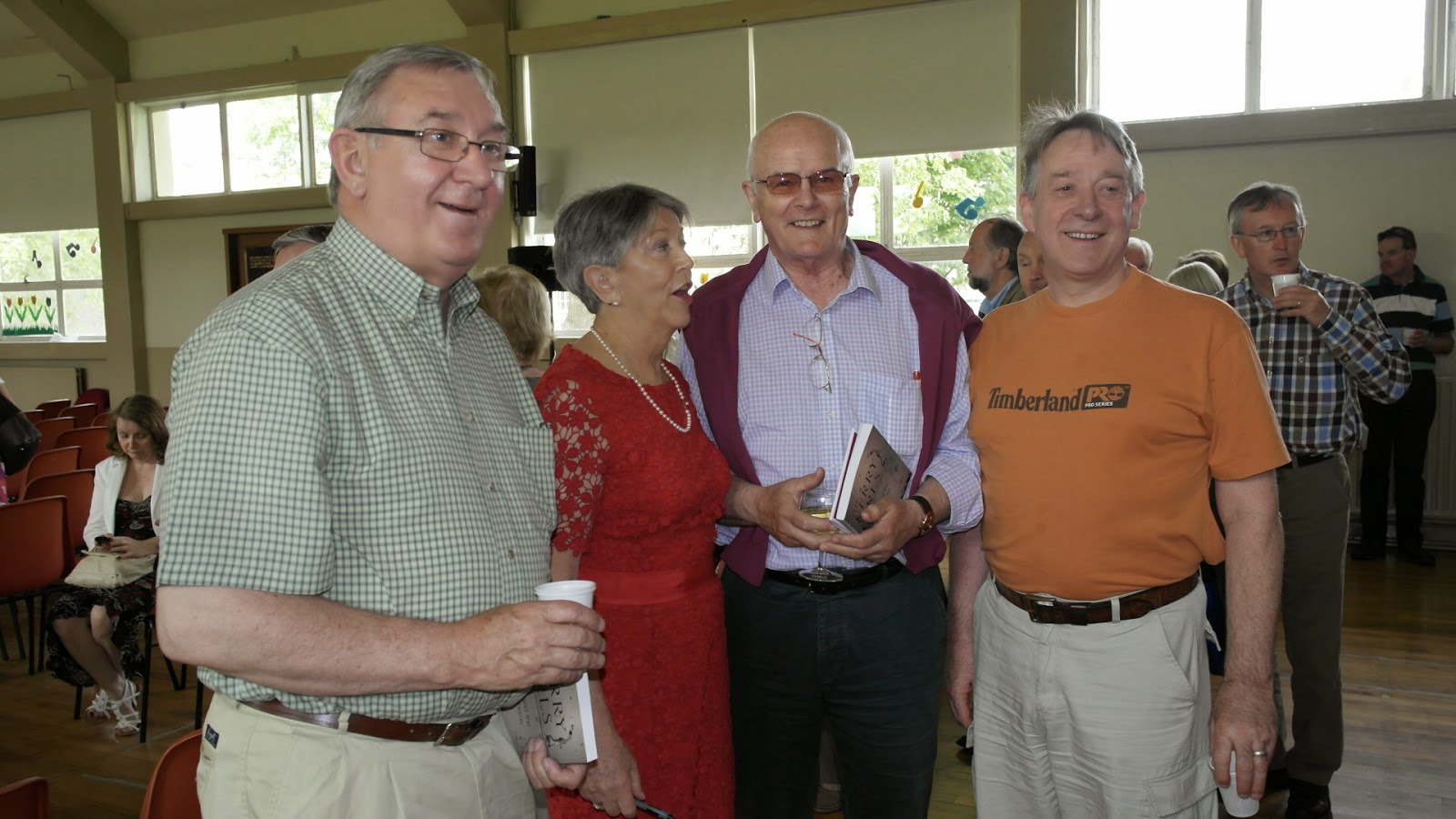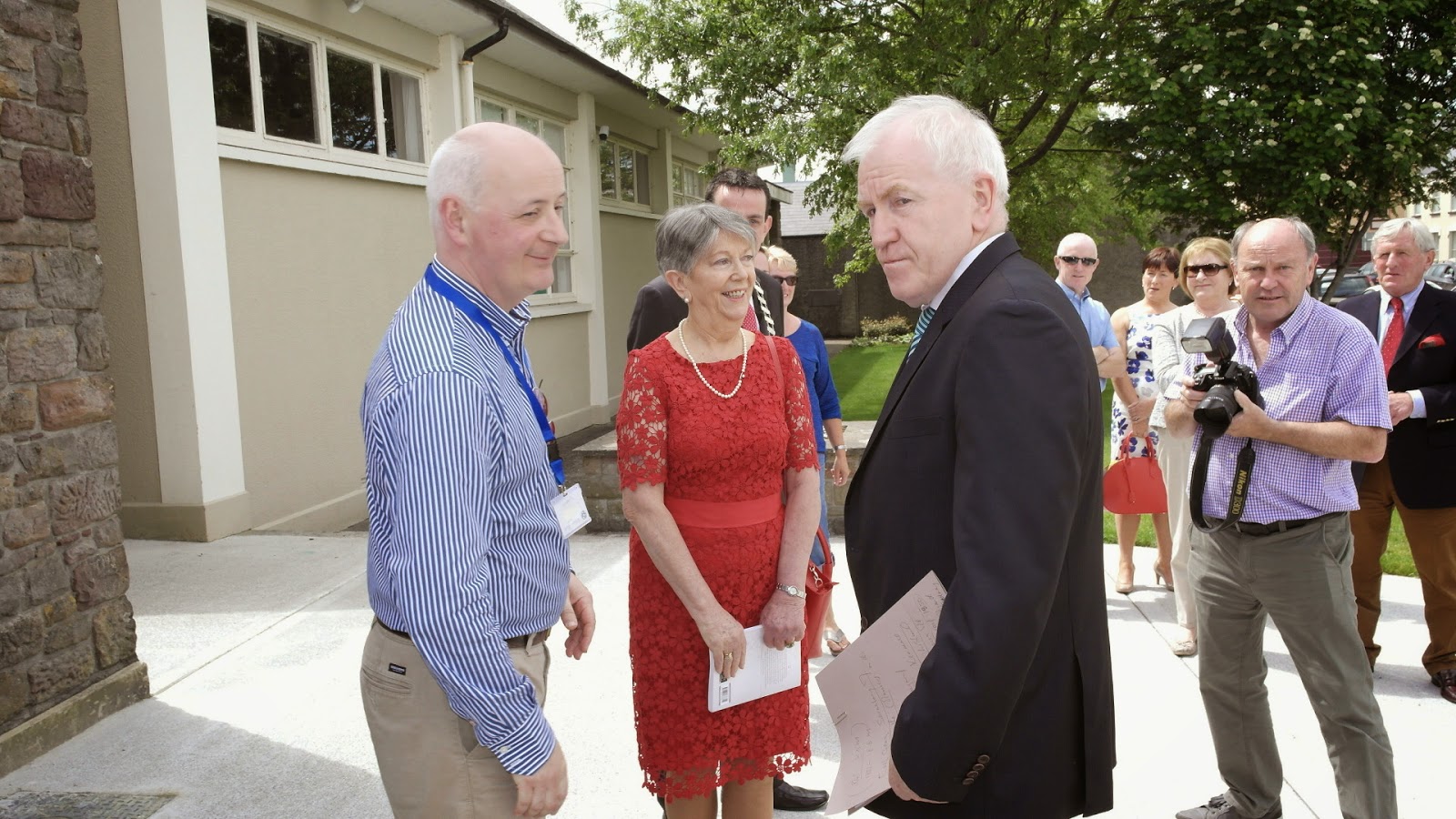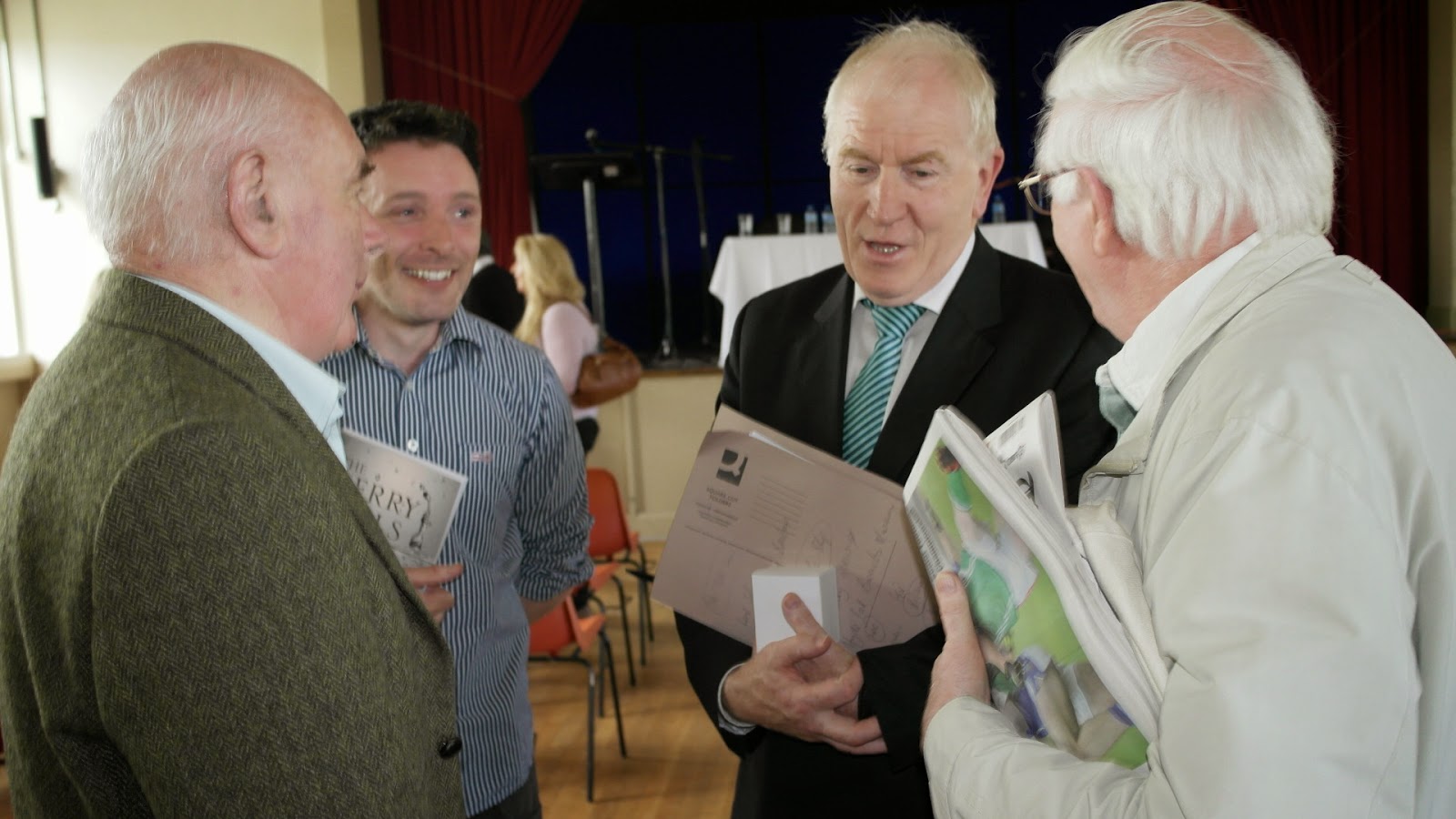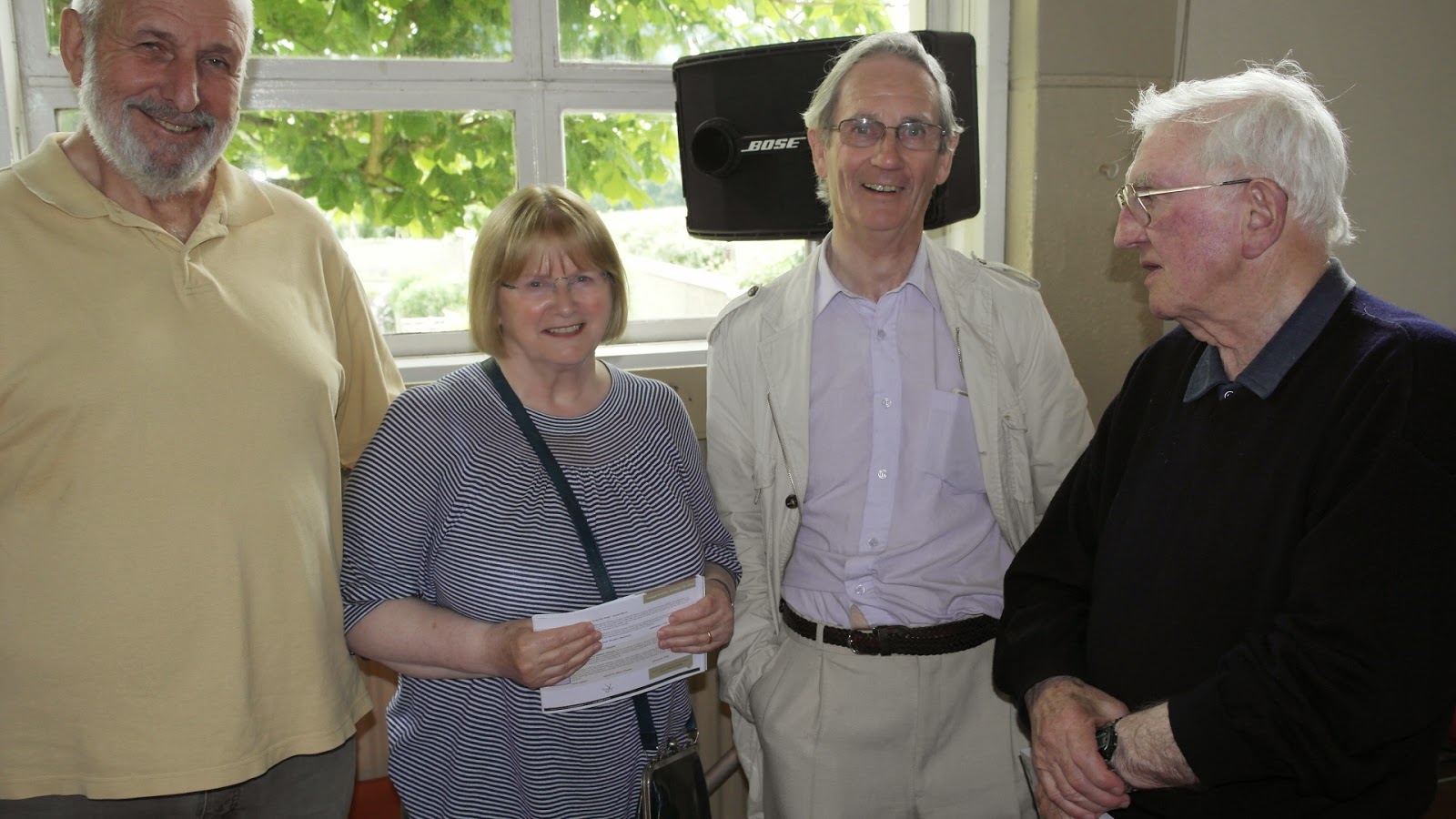 <<<<<<
Some Fairy lore
Fairies have to be 12 years old and they have to sit three exams before they are responsible enough to collect baby teeth. Our baby teeth contain all our childhood memories, dreams and wishes.
Animals can see fairies and talk to them
Fairies are nocturnal.
They love shiny things.
Fairies are multilingual.
These and other fairy "facts" I learned from The Irish Fairy Door Co
When I was at the Kingdom County Fair I met a man from Sneem who was making lovely fairy and elf doors, but any half handy carpenter could make you a door for your very own fairy. I'd recommend you get one. They are great fun.
Here are some more photos from my trip to Athea, home of ten fairies: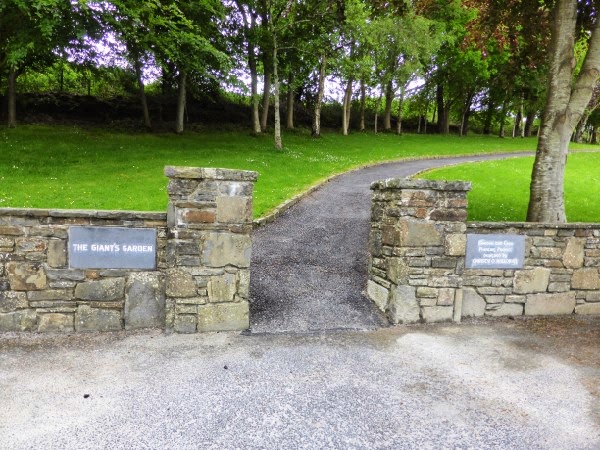 Entrance to The Giant's Garden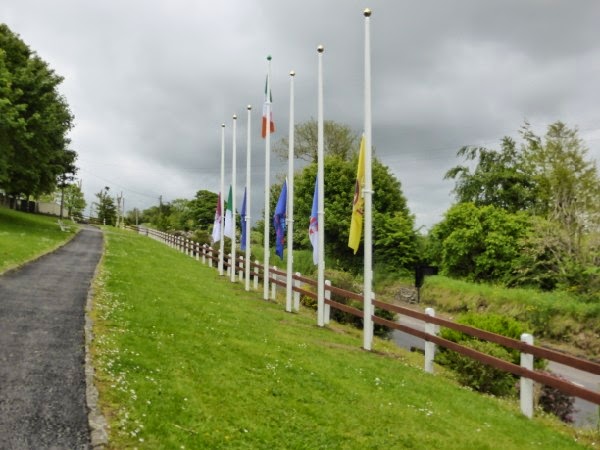 Flags of many nations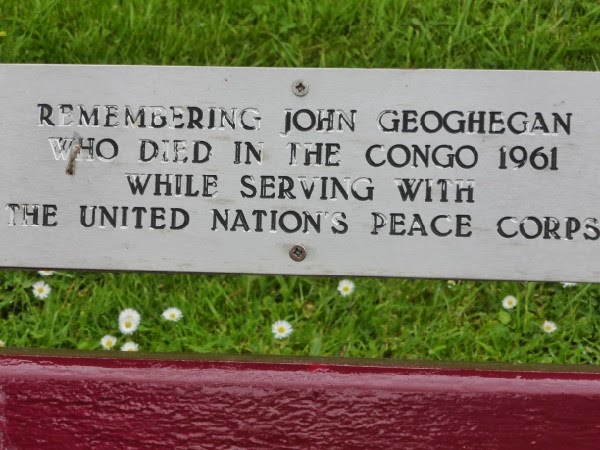 Sign on a seat along the walk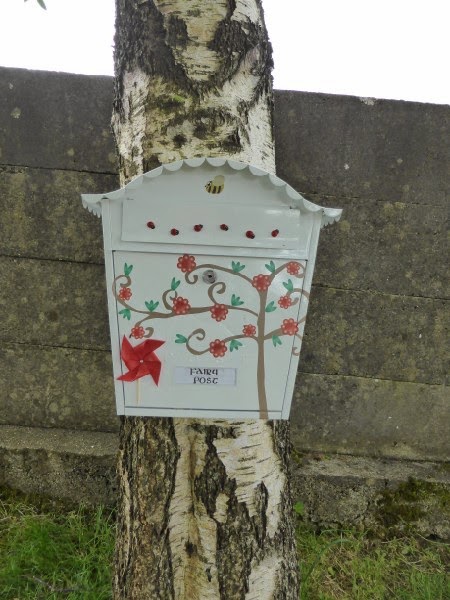 Fairy post box; you can leave a letter for the fairies here.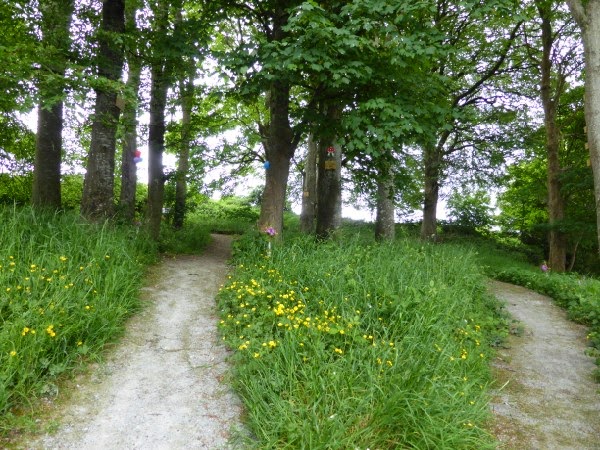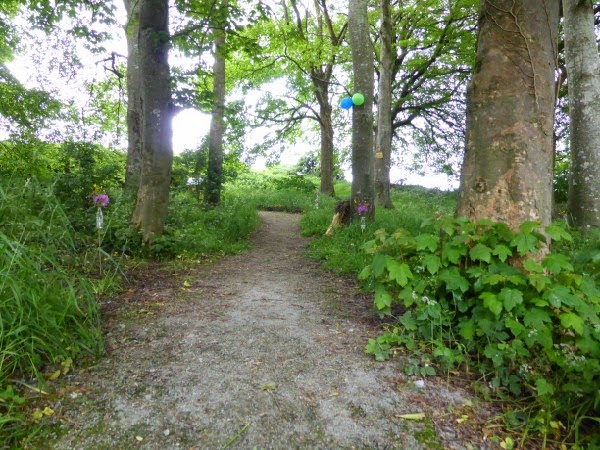 Rustic paths through lush undergrowth.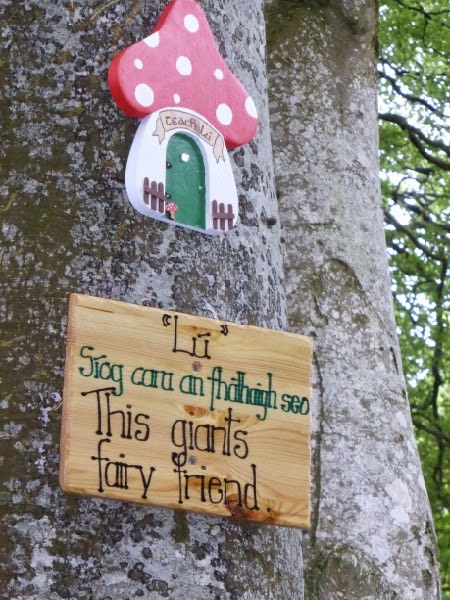 Lú is the local Athea fairy. It was she who helped the giant in his distress after the accident with his mother's remains on the way to the graveyard which lies at the top of Fairy Mountain.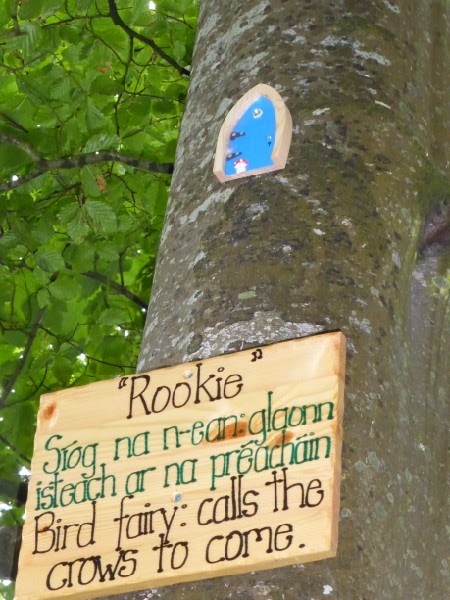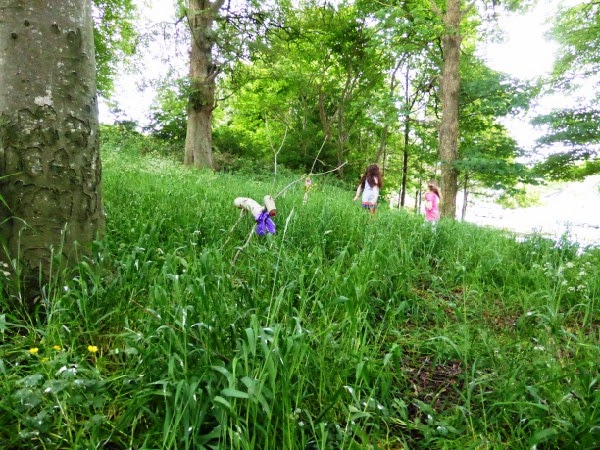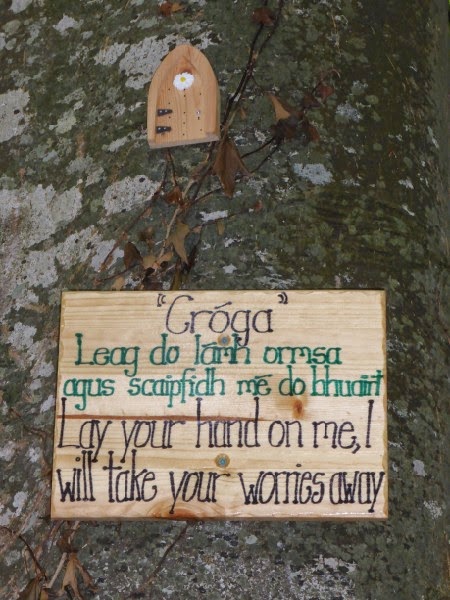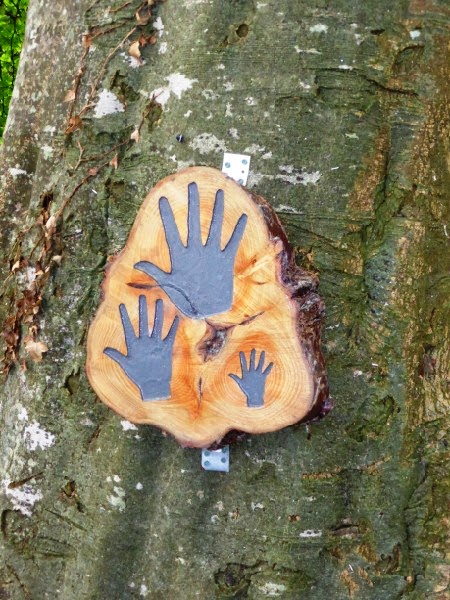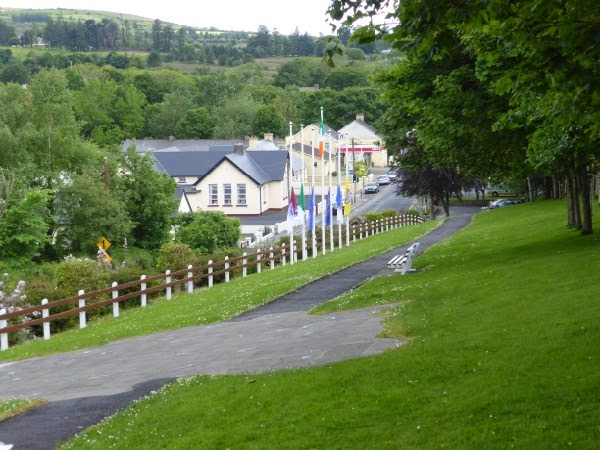 looking down from Fairy Mountain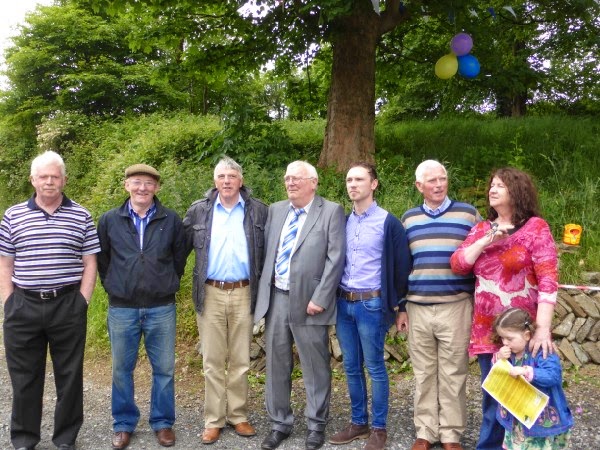 Some of the Tidy Town Committee who developed the project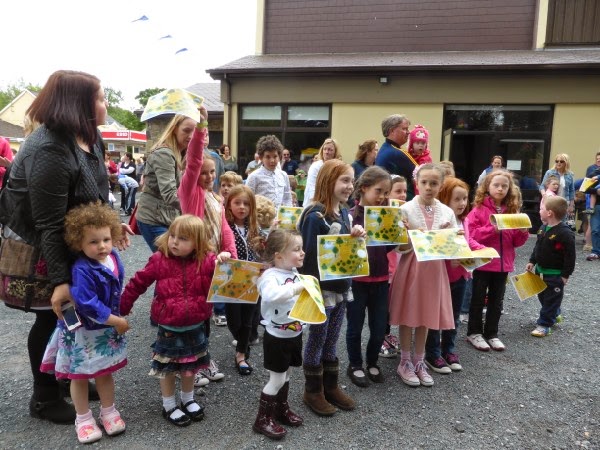 A fairy loving birthday party group from Duagh ready to investigate the fairy trail
Our M.C. for the day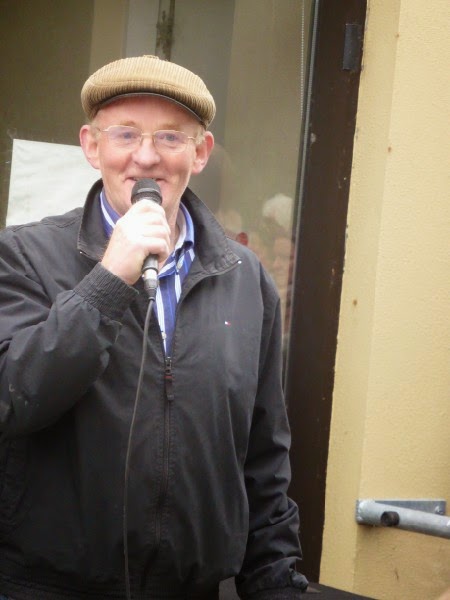 Our story teller

<<<<<<<

Magnificent White Lion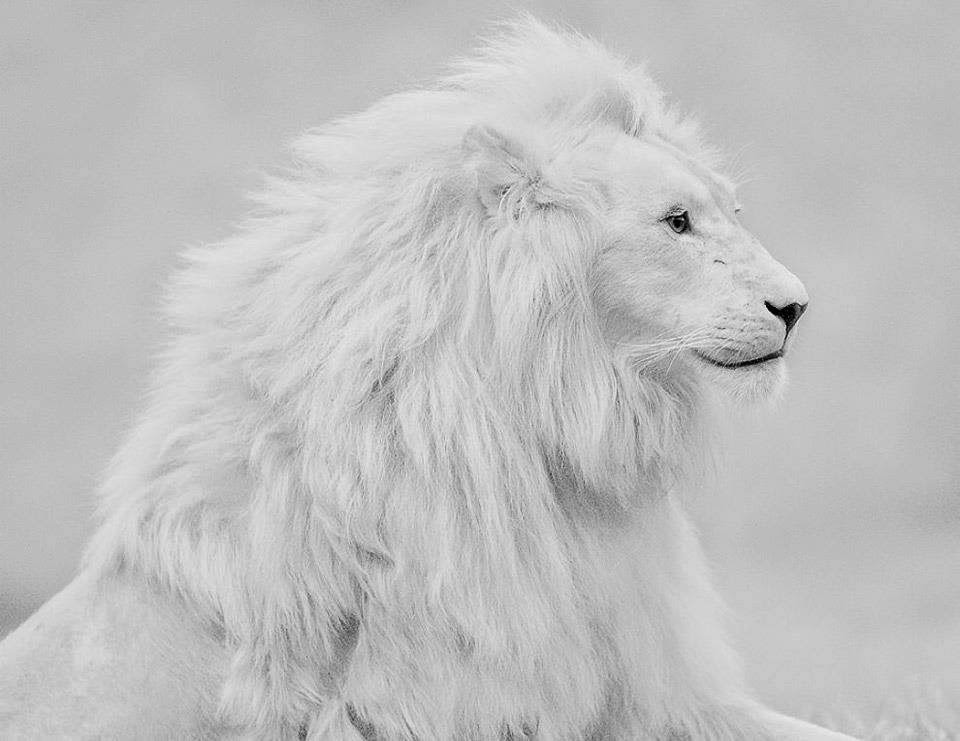 Source; Get inspired

<<<<<<<<
Listowel Celtic U14 Premier League Champions & Cup Finalists 2014 (photo; John Kelliher)


<<<<<<<


Ah, lads!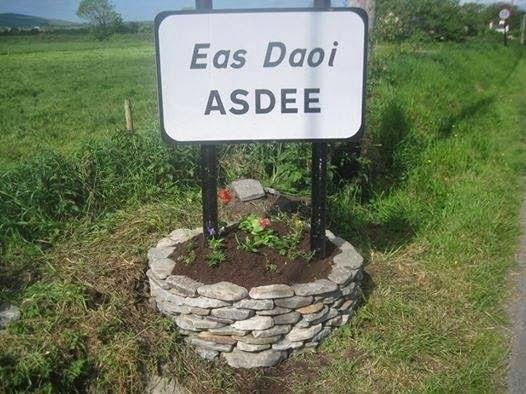 This is not funny. Someone has stolen this sign from outside Asdee.
These signs are expensive, informative and decorative. They advertise our pride of place and are meant for everyone visiting the area.