St. John's, The Square, Listowel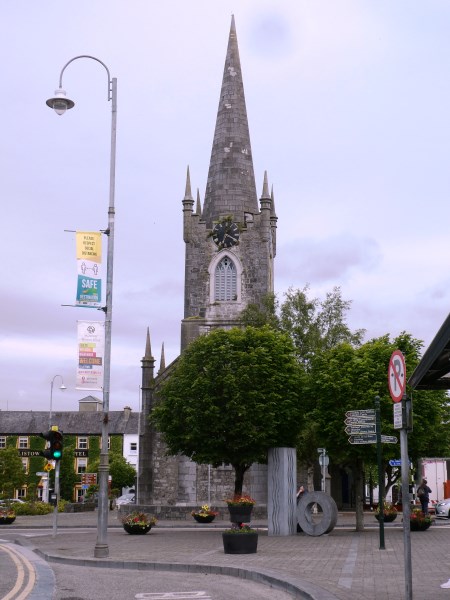 <<<<<<<<<<<
Turf Time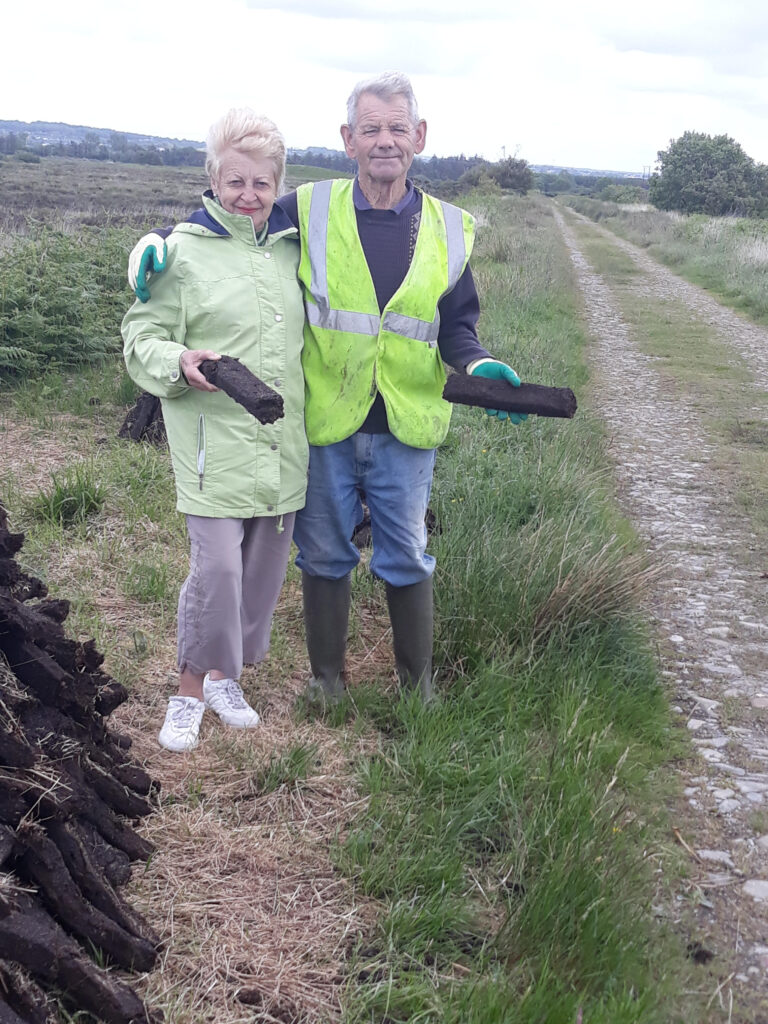 Mary and Paddy Tydings have their turf sorted in Dirha bog for this year.
<<<<<<<<<<<
In Lizzy's
Lizzy has been mega busy since she relocated to Church Street.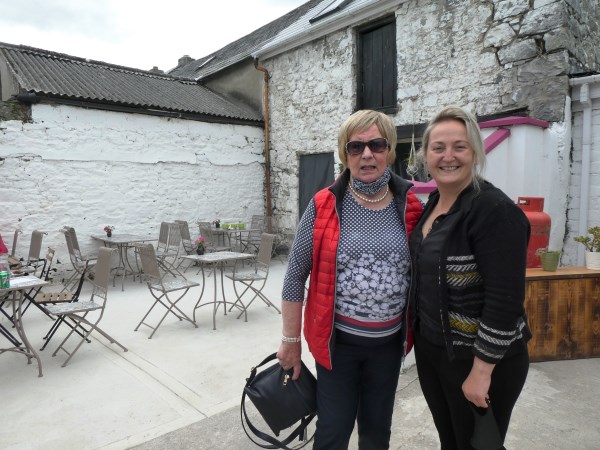 Rose O'Hanlon was one of the many customers who called to congratulate Lizzy and to see her new outdoor dining space. As you can see it's very continental. The food is as good as ever.
<<<<<<<<<
Colorado and the Cork Connection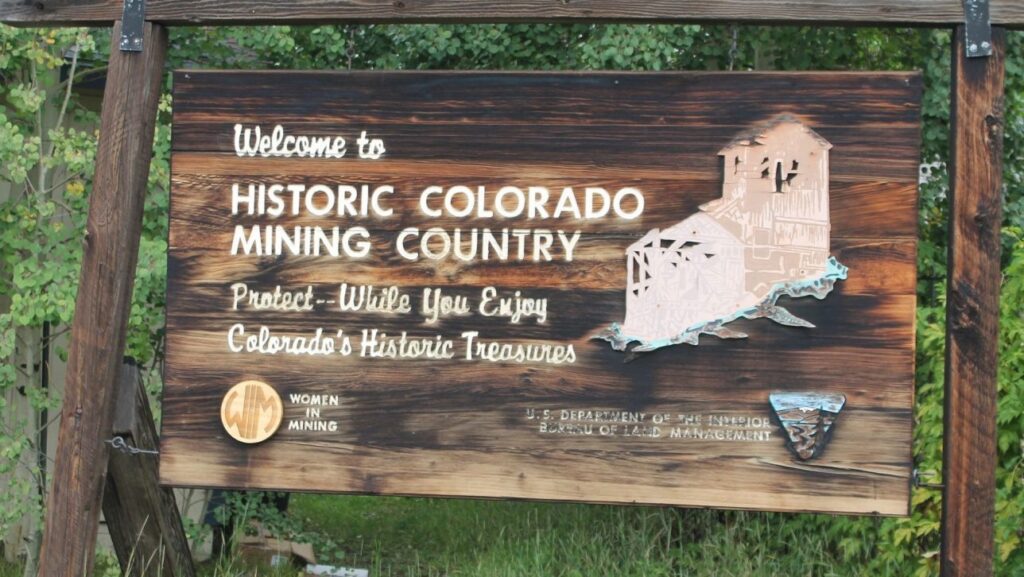 "When we lose that chain of connection to our ancestors, through oral tradition, we've lost something so much more than information," James Walsh.
James Walsh is an Irish American and he has made it his life's work to research the Irish emigrants who made their way to Leadville, Colorado. Walsh discovered that the Irish Americans who descended from the Leadville emigrants knew little or nothing about their Irish connection.
People who have survived horrors often dont pass the the story on to their descendants. The memories are too painful. They just want to move on.
Walsh has spent 20 years researching these emigrants who ended up buried in a paupers' graveyard thousands of miles away from their native Alihies on the beautiful Beara peninsula in West Cork.
Alihies is a small parish on the beautiful west Cork coast. It is a heavenly place to visit on a summer day in 2021 but in post Famine Ireland it was a poor and inhospitable place to live.
Alihies was the scene of wholesale emigration in the late 1800's. Not only had the Famine ravaged the population but their one industry, copper mining had gone into decline. They fled to Colorado because it had a silver mining industry and they thought their skills would get them employment there.
"They arrived hungry and desperate and unskilled and uneducated and were ostracized," Walsh said. "Many fled to places like Leadville because they knew there was a job here for them." Walsh.
They were largely forgotten about until Walsh's study of the Irish in Colorado brought him to the mining town of Leadville and to the Evergreen Cemetery.
Using Catholic church records, he discovered that 70% of the "paupers' buried there in sunken unmarked graves were Irish. Of the Irish buried there the average age is 24 and over half are children.
10% of the population of Leadville in 1880 was Irish.
Leadville is now twinned with Alihies.
I learned this story on RTE radio by chance one morning when I heard Alan Groarke (Moyvane and Colorado) being interviewed about the memorial that the Irish Network in Colorado is planning to build in memory of these poor people who suffered so much. Alan is president of The Irish Network.
In the centre of the Evergreen Cemetery will be a memorial. A spiral pathway will lead to the top of a mound where a sculpture will sit. It's reminiscent of ancient Irish burial mounds. The names of each person in the plots will be carved into glass walls or onto plaques.
<<<<<<<<
Then and Now on Church St.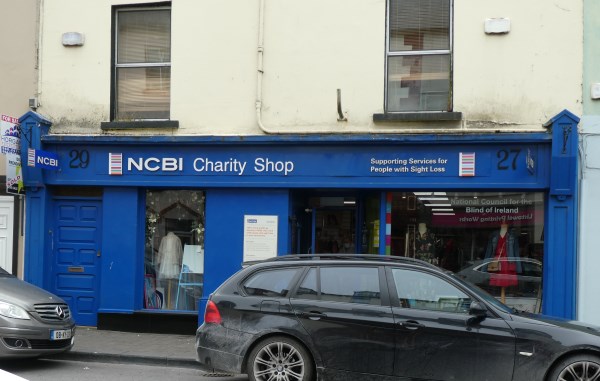 <<<<<<<<<<<
Vaping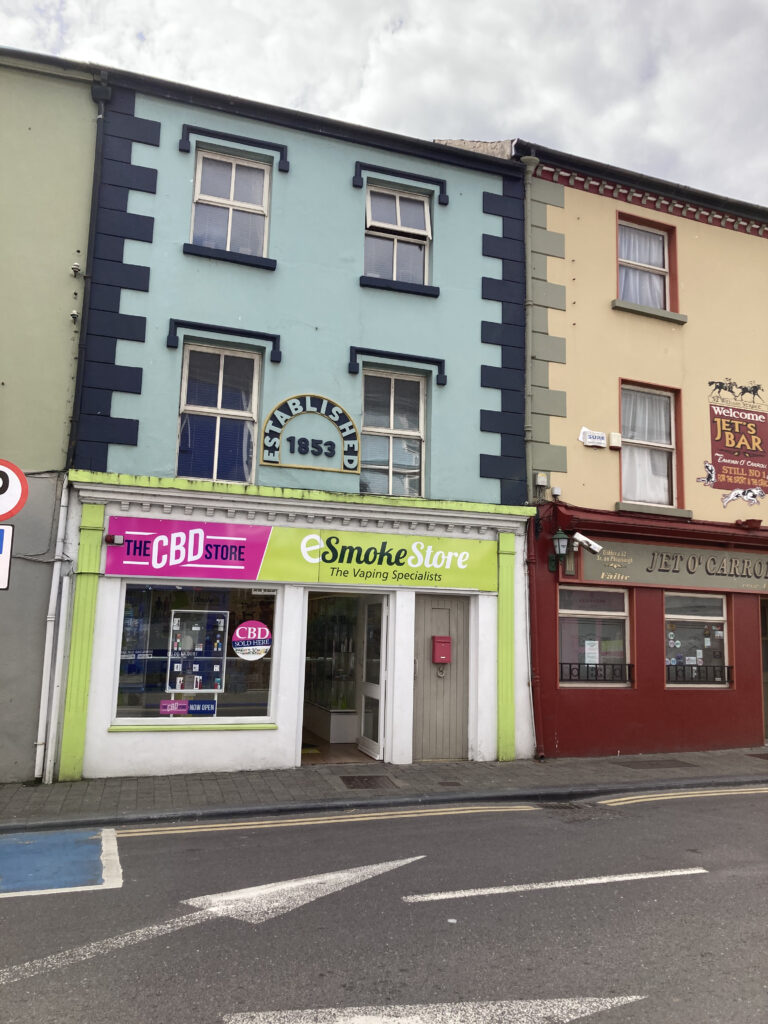 This shop on William Street is one of this fairly new chain. CBD and vaping seem to be considered essential now. This shop was allowed to open during lockdown. We've come a long way from when this shop was 'established" in 1853.
<<<<<<<<<<<<<<<<<<<<<<<<<<<