An sad old story that unites Kerry and Galway
Those of us of a certain age learned at school Raftery's sad dirge which tells the story of how 19 people and numerous sheep were drowned in Anac Cuan in Galway Bay. I'm putting it in here in Irish and with an English translation for those of you who would like to take this trip down memory lane. If you never heard of Anac Cuan skip to the end of the poem for the other drowning story with a Kerry connection
ANAC
CUAN
Ma
fhaighimse sláinte is fada a bheas trocht ar
an
mhéid a báthadh as Anach Cuan.
Mo
thrua amhrach gach athair is mathair
bean
is páiste atá ag síleadh síl.
A Rí na nGrásta, a cheap neamh is Páthas,
nár
bheag an bhacht dúinn beirt nó triúr?
Ach lá chomh
breá leis gan gaoth gan báiisteach
is
lán an bháid acu a scuabadh ar siúl.
Nár
mhór an t-íonadh os comhair na ndaoine
a
bhfeiscint sínte ar chúl a gcinn?
Screadadh
is caoineadh a scanradh daoine,
gruaig
cíoradh is an chreach á roinn.
Bhí
buachaillí óga ann, tíocht an fhómhair,
Síneadh
ar chróchar is tabhairt go cill.
Is
gurbh é gléas a pósta a bhí dá dtorramh
Is, a
Dhia na Glóire, nór mhór an feall?
Loscadh
sléibhte agus scalladh cléibhe
ar an
áit ar éagadar is milleán crua,
mar
is iomaí críatúr a d'fhág sé ag géar-ghol,
ag
sileadh is ag éagaoin gach maidin Luain.
Ní
diabháil eolais a chuir i dtreoir iad
ach
mí-ádh mór a bhí sa gCaisleán Nua.
Is é
críochnú an amhráin gur báthadh mórán
is
d'fhág ábhar dólás ag Anach Cuan
Source: http://www.angelfire.com/ri/domhan/ceolta.html)
If my health is spared I'll
be long relating,
Of
the boat that sailed out from Anac Cuan,
And
the keening after of mother and father,
As
the laying out of each corpse was done.
Oh
King of Graces, who died to save us,
It
was a small affair but for one or two,
But a
boat-load bravely on a calm sailing,
Without
storm or rain to be swept to doom.
The
boat sprang a leak and left all those people,
And
frightened sheep out adrift on the tide,
It
beats all telling what fate befell them,
Eleven
strong men and eight women died.
Men
who could manage a plough or harrow,
For
to break the fallow or scatter seed,
And
the women whose fingers could move so nimbly,
To
spin fine linen or cloth to weave.
Young
boys they were lying where crops were ripening,
From
the strength of youth they were borne away,
In
their wedding clothes for their wake they robed them,
Oh
King of Glory man's hope is vain.
May
burning mountains come tumbling downward,
On
that place of drowning may curses fall,
Full
many the soul it has left in mourning,
And
left without hope of a bright day's dawn.
The
cause of their fate was no fault of sailing ,
It
was the boat that failed them the Caislean Nuadh,
And
left me to make with a heart that's breaking,
This
sad lamentation for Anac Cuain.
Corrib Tragedy January 18 1934
Over
the years, the River Corrib has seen many tragic moments because of drowning
accidents. While the Anach Chuain disaster of 1828, was terrible, with the loss
of 19 people, one of the saddest must be the tragedy that occurred during a
cold winter's night of January 1934.
What
makes this accident so haunting is the fact that the people who lost their
lives were neither boating or swimming: they were occupants of a motor car who
should not have been in that particular area on that night. What is even sadder
still is that they drowned within ear-shot of a dance that was being held in
the Commercial Boat Club. As young people enjoyed the dancing and music in the
hall, four others struggled for their lives in a submerged car just outside.
Many people say that one cannot escape fate, and this is a story of just that:
it is haunting to say the least as one examines the circumstances that led to
this appalling tragedy.
The
following account of the accident was published:
"Drowned
Within Sound of Dance – Agonising Search – For Four Bodies in Motor Car –
Pathetic Final Scenes."
"Whilst
the band played and the dancers danced at the Commercial Boat Club, Galway, on
Thursday night last, a motor car returning from Ballinasloe plunged into the
Corrib at the end of Steamer's Quay, carrying its four occupants to death in
four feet of water.
No one
heard the splash: no one witnessed the grim tragedy of a mistaken road. All was
over in less time than it takes to write the story. It was not until Saturday
morning, after a diligent search by the Civic Guards, that the car with its
huddle of dead bodies in the back seat was found lying on its left side beneath
the waters.
The
names of the victims were as follows:
Sergeant Forde (28) in charge of Maam
station, a native of Tynagh, Co. Galway, married; leaves a widow, a son and a
daughter.
Guard Kenneally (32) Maam, a native
of Newtownsands, Co. Kerry, married; leaves a widow and one son.
Martin Keane P.C. (45) Maam,
shopkeeper and farmer the driver of the car, married; leave a widow, three boys
and two girls.
Miss Margaret Laffey (25) Carragh,
Cornamona.
The purpose of
the ill-fated journey that day was to take a girl, Sarah Laffey, who had been
ill for some time, to a hospital in Ballinasloe. The first leg of the journey
was from Maam to Carragh in Cornamona, where the girl lived. Her sister,
Margaret, decided to accompany her and travelled with them. The party started
on their journey for Ballinasloe about 12:30pm and arrived there at 3:30pm. They
travelled in a 1929 green saloon, Fordor Ford car, the property of Martin Keane
of Maam, who was also the driver.
The drowning tragedy happened on their way back to Galway.
( Source: Alice Kennelly, granddaughter of Garda Michael Kennelly)


<<<<<<


Fashion on Ladies day 2015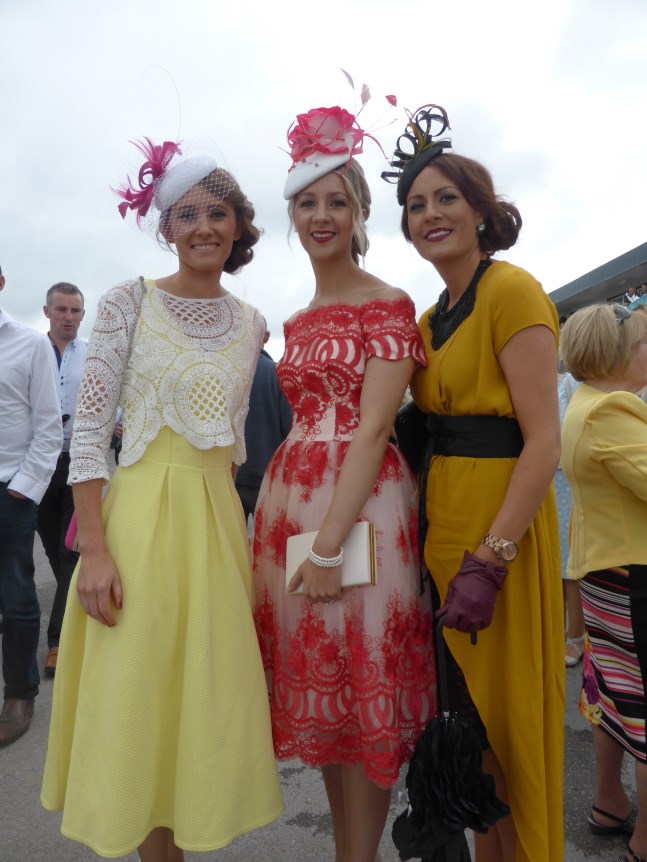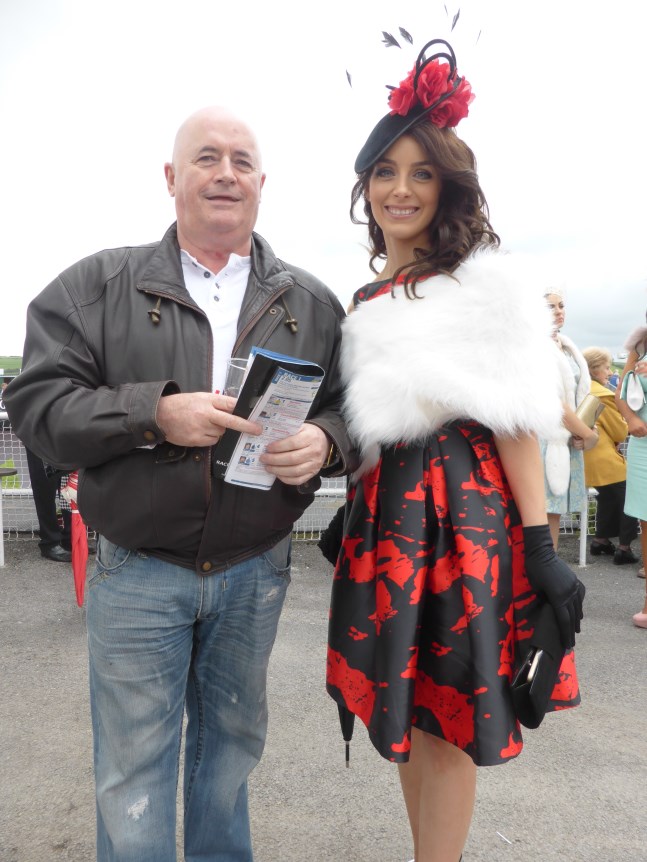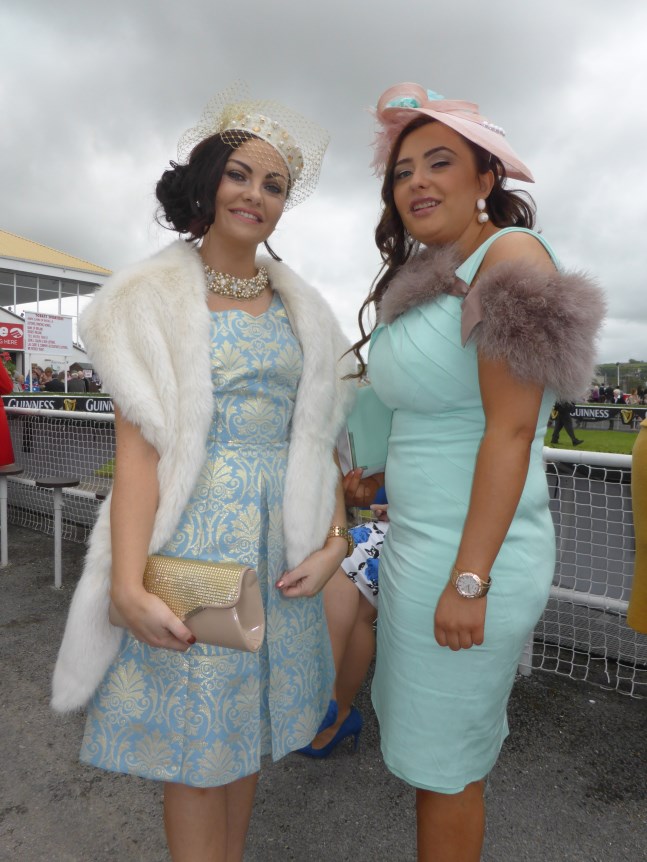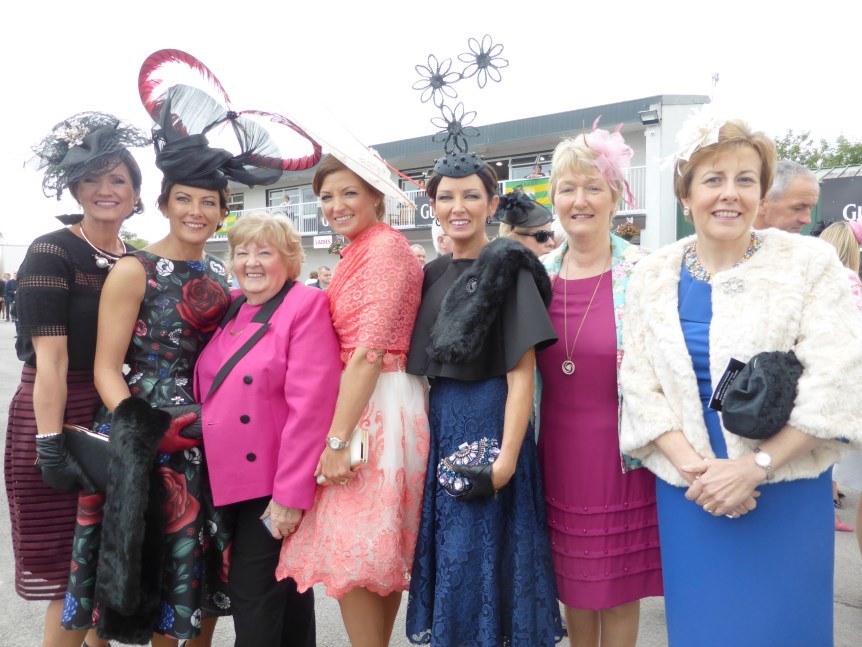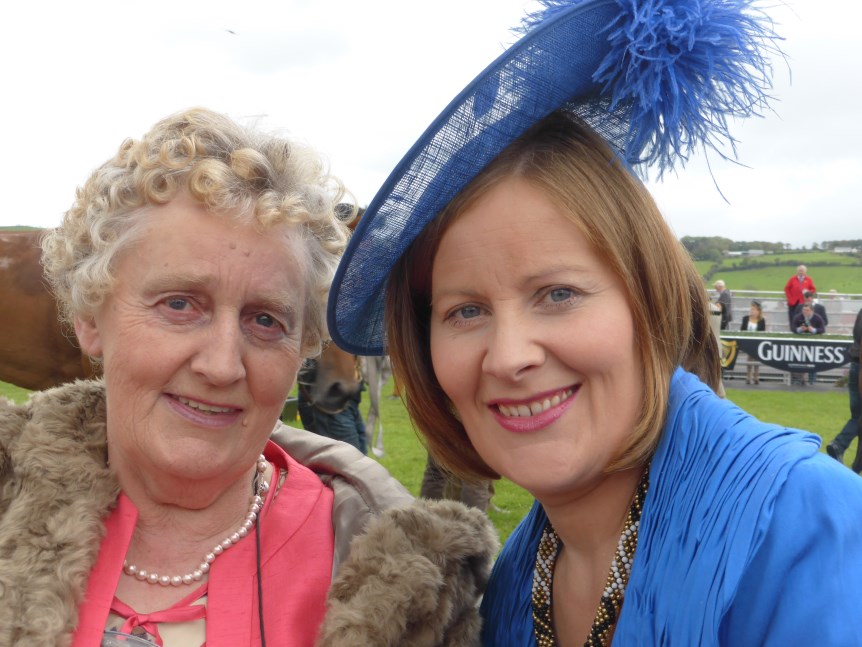 <<<<<<


Another Lovely Paint Job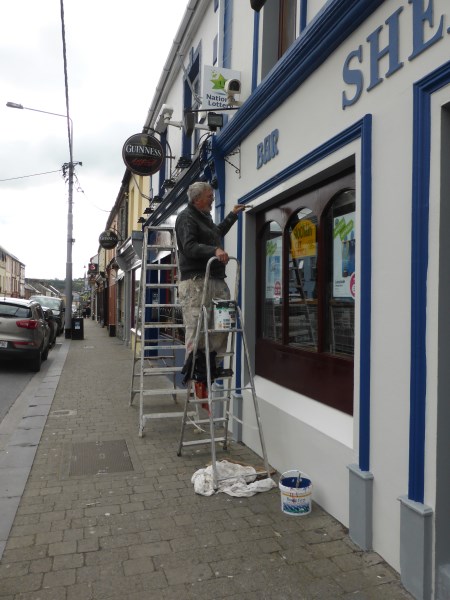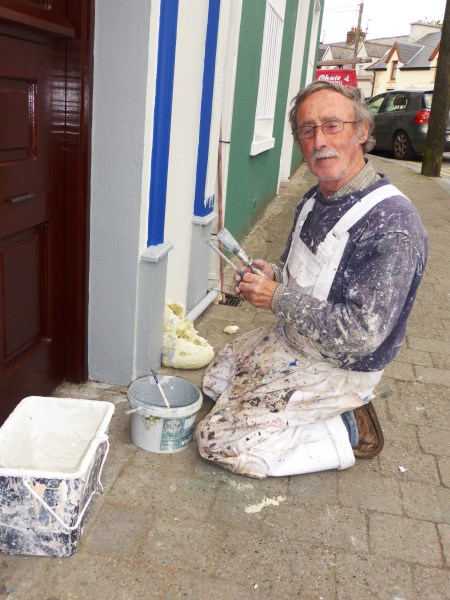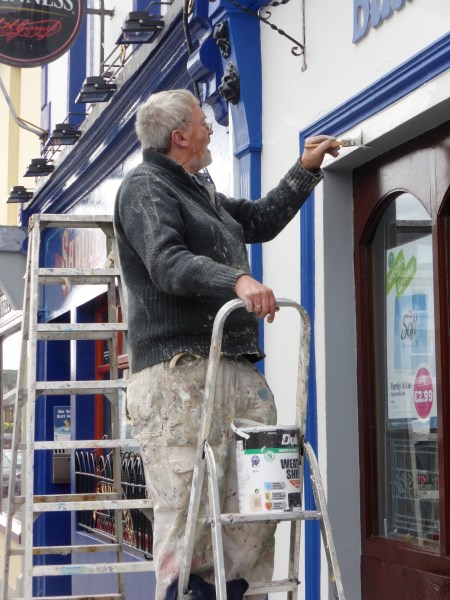 Sheahan's Bar and Grocery is rebranding. Fred and Roly Chute were putting the finishing touches to paintwork when I met them on Saturday September 26 2015.