Bird on a Wire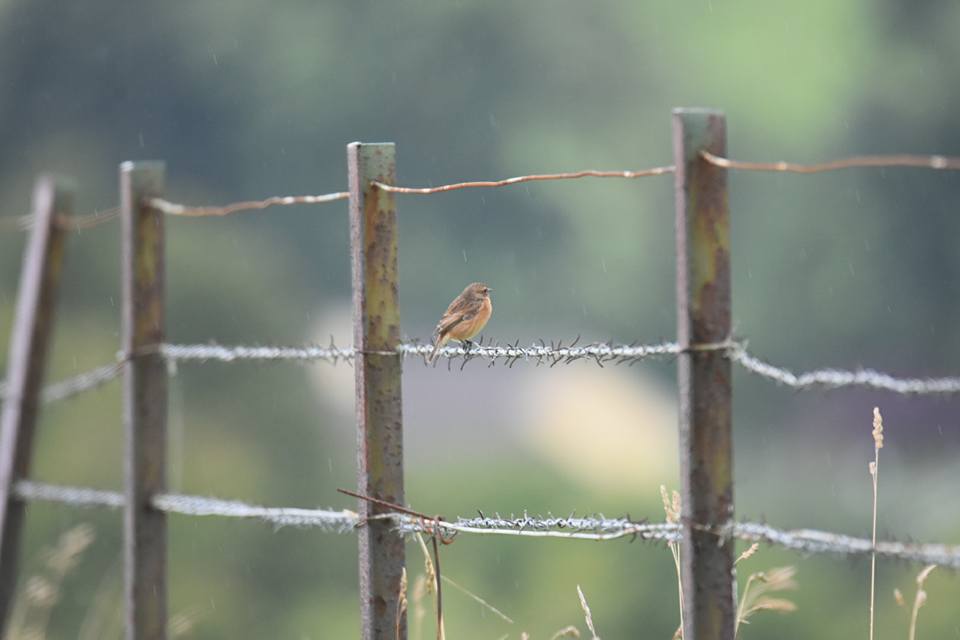 Such a sweet photo by Chris Grayson
<<<<<<<
Andy Griffin takes a trip back to his roots
Andy Griffin follows listowelconnection from his home in England. Recently he made a trip to Listowel, Ballybunion and Dingle with his dad and his children. For dad it was a trip down memory lane. Daniel Griffin, now in his seventies, grew up in Convent Street. For the young people it was a chance to get acquainted with their Irish heritage. Andy sent us some of their holiday snaps.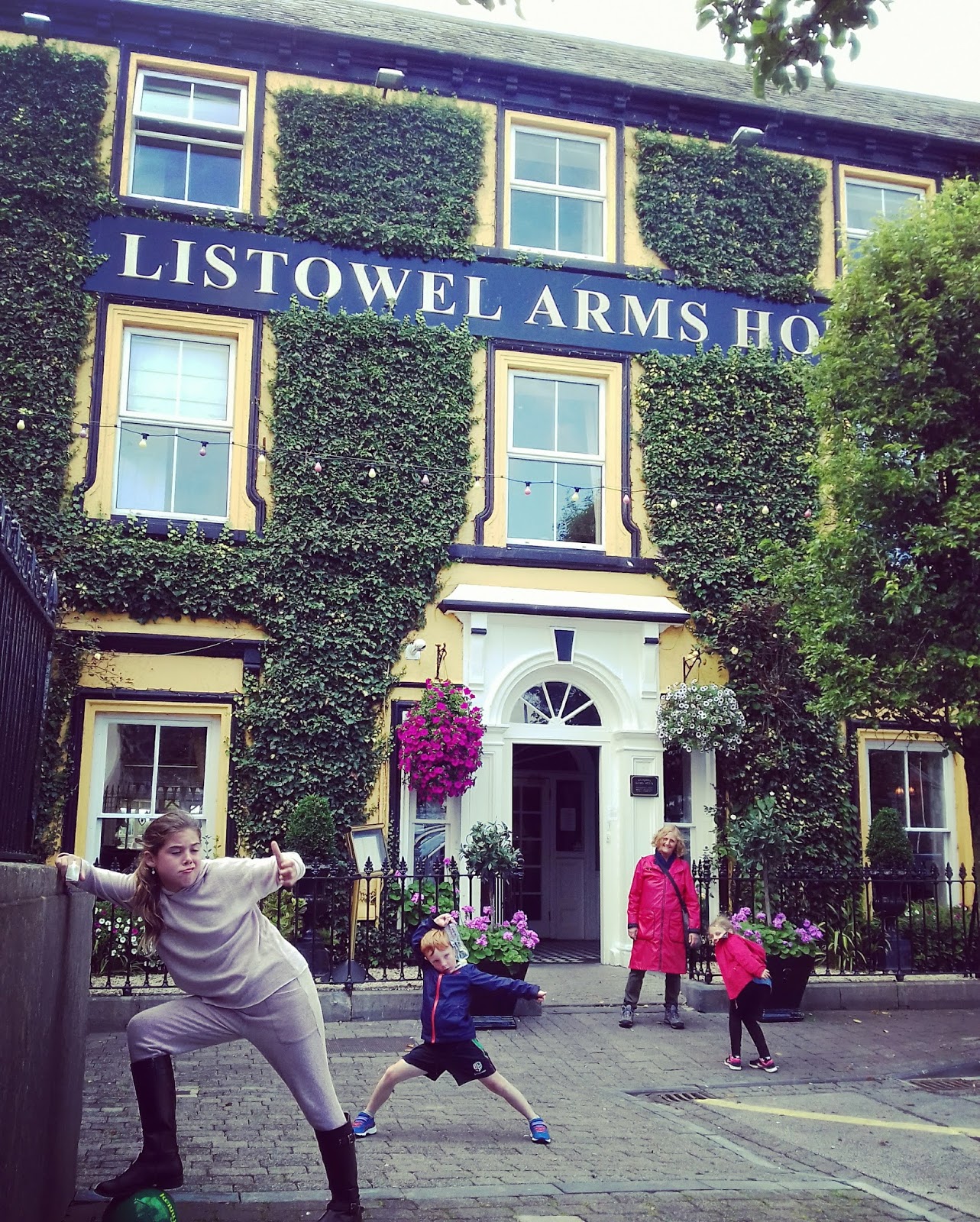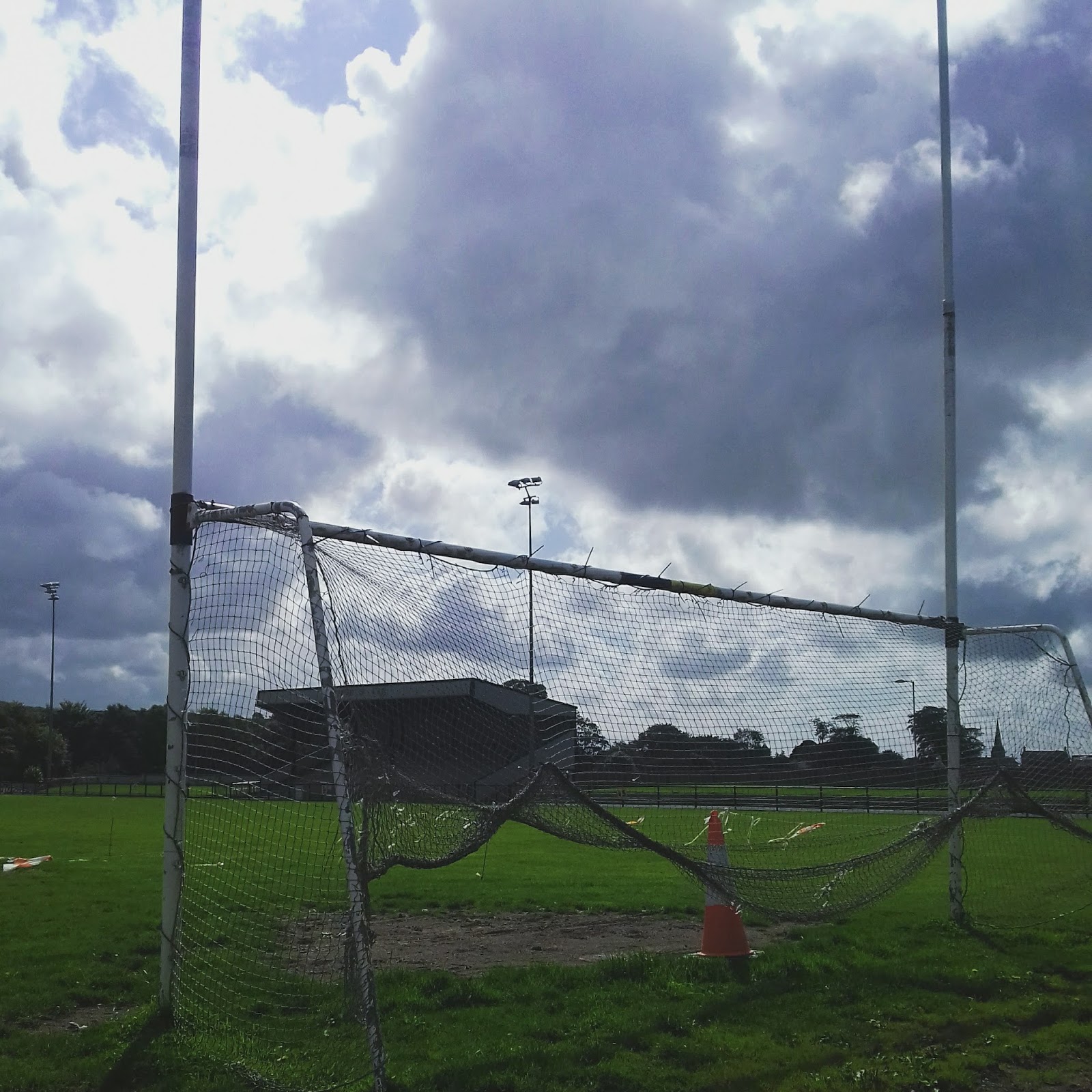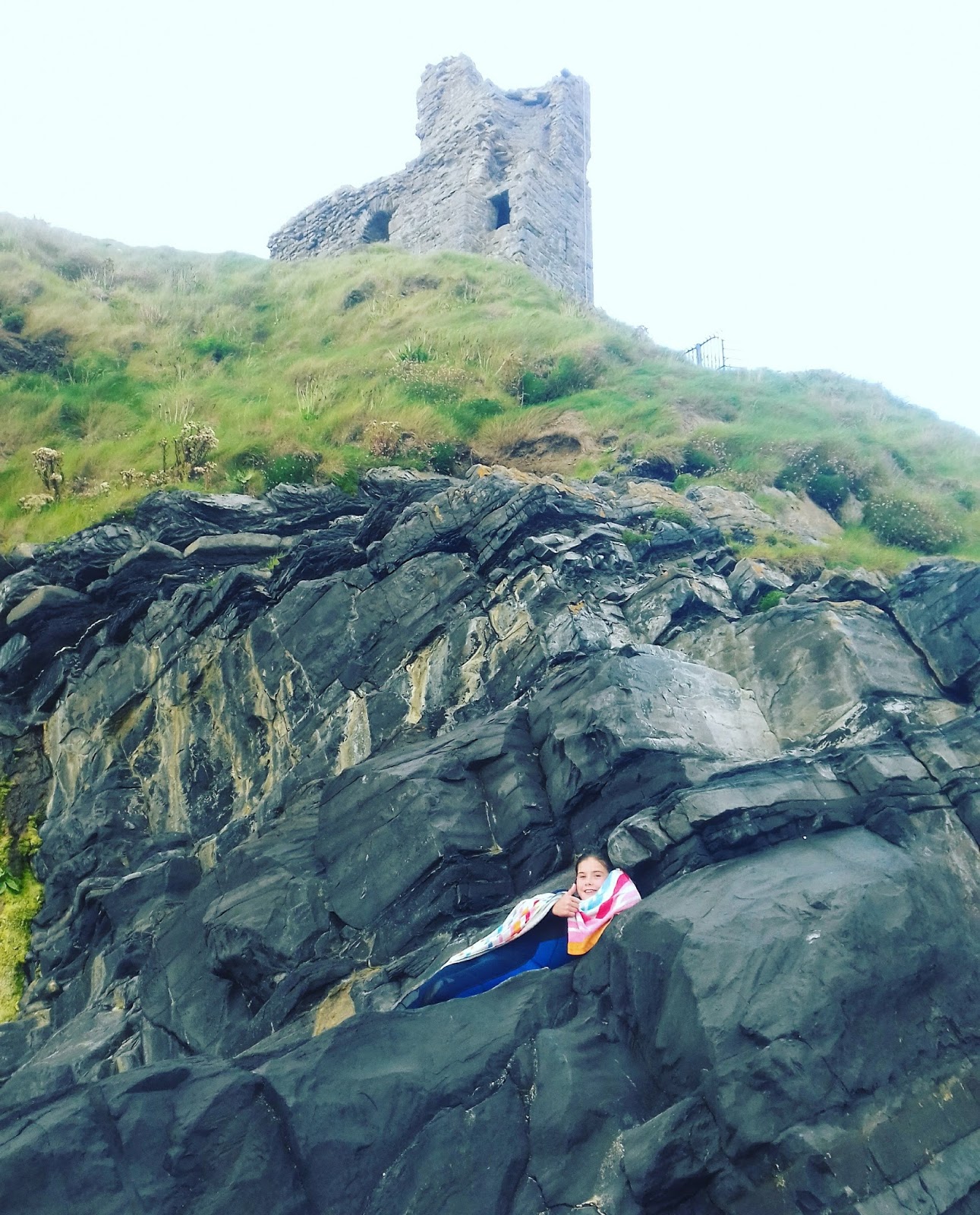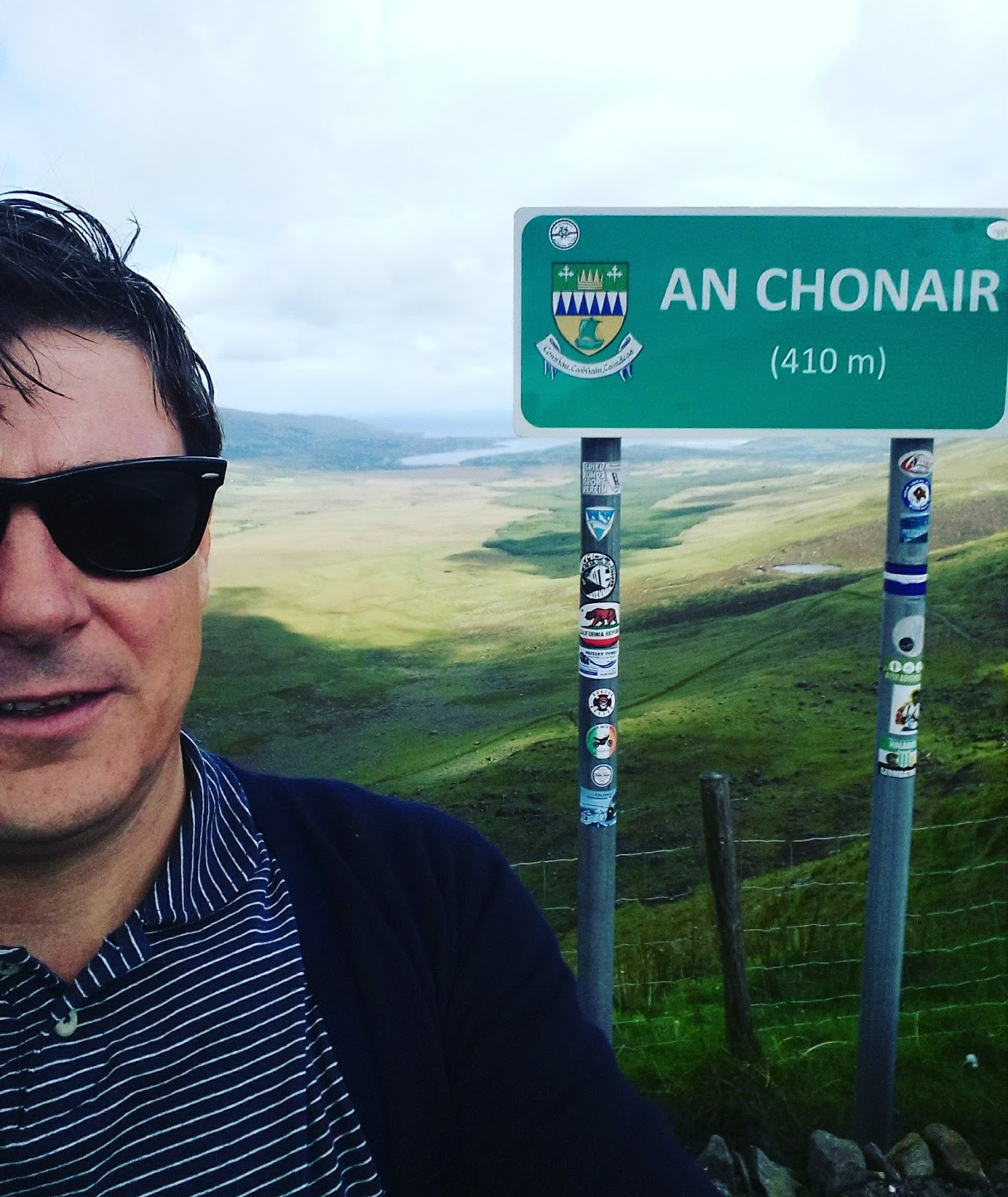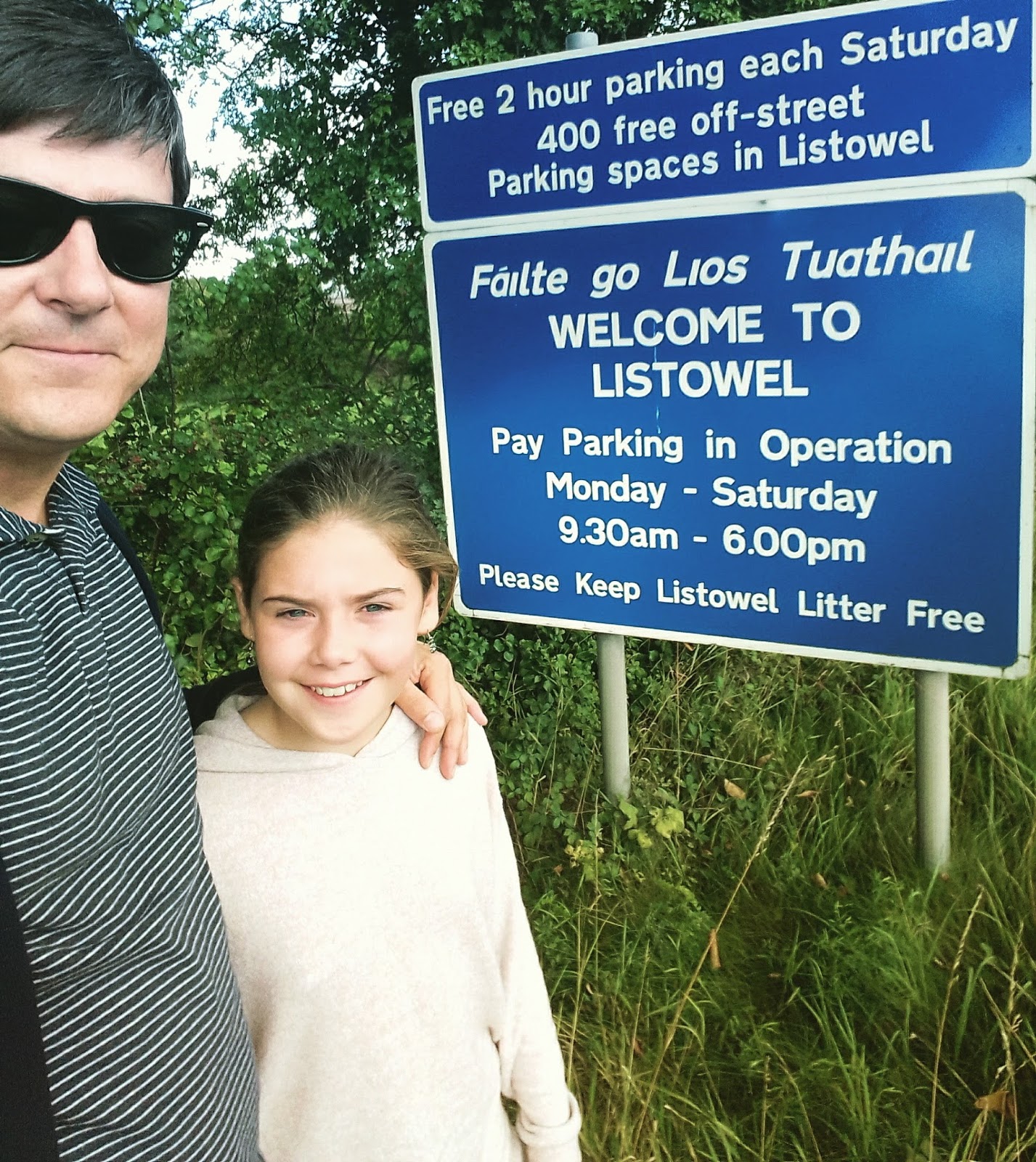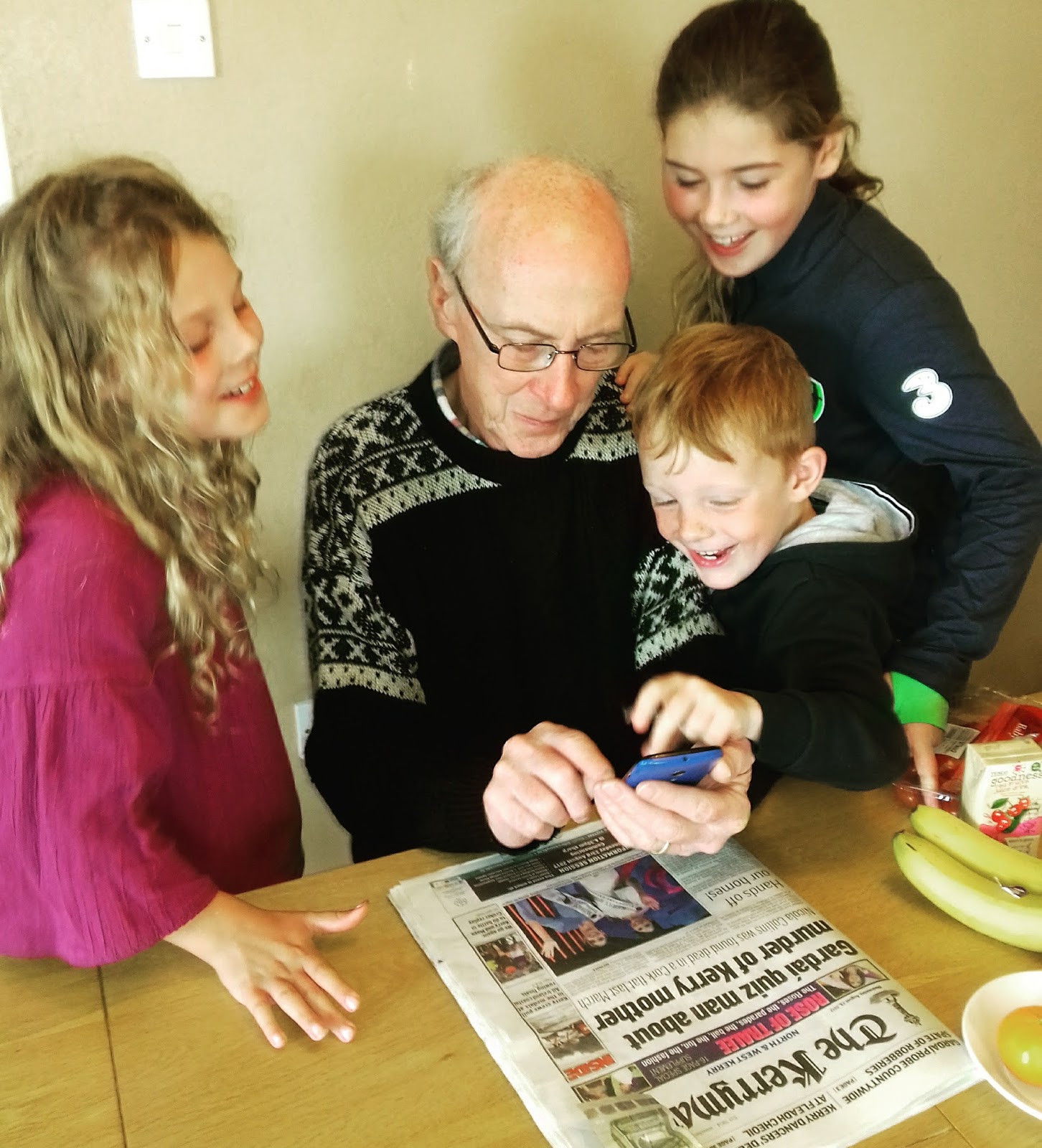 <<<<<<<<<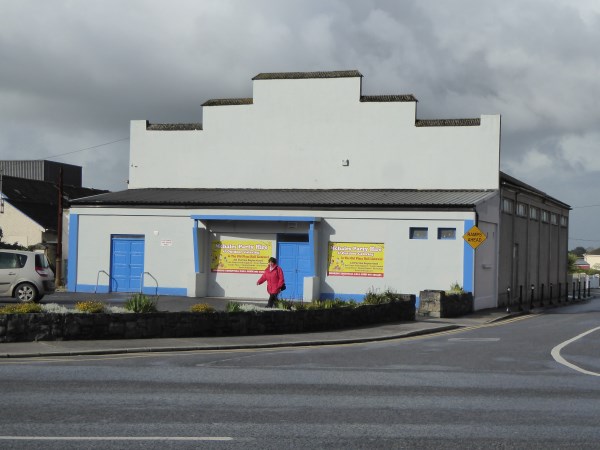 This premises at the junction of William Street and O'Connell's Avenue was once The Las Vegas Ballroom
Jim Reeves in The Las Vegas, Listowel
Last week I brought you Jim Sheahan's memories of his time as a musician in The Las Vegas Ballroom, Listowel. He told me about a phenomenon called All Night Dances which drew huge crowds and went on until 3.00a.m. Sometimes these nights had a huge star as the main attraction. Bridie Gallagher of The Boys from the County Armagh fame came.
Mary O'Rourke, formerly of Church St. wrote to say that she thought that Jim Reeves had played there. She did a bit of research and she found that, sure enough, on Sunday June 2 1963 the great Jim Reeves played for a full hour from 10.00 to 11.00.
Incidentally her source, Jim Reeves, The Untold Story, reveals that, after he had finished his gig in Listowel, he was driven to The Majestic in Mallow for his next gig, appearing on stage at 12.30 a.m.
For those of you interested in learning more about this country singer's time in Ireland, I found the following in the Mayo News blog from 2010;
NEARLY 50 years on, the Jim Reeves tour of Ireland in 1963 still has the power to rekindle old memories. As I reported last August, a new 26 page booklet by James Reddiough from Attymass takes a look-back at that nostalgic time and commits to print memories and reflections of a tour that captured the headlines way back then. The booklet, 'Jim Reeves Tour of Ireland 1963', was launched on Monday night last, September 27, in the Welcome Inn, Castlebar.
Reeves was one of the true superstars of the era. The velvet tones of the tall Texan filled the airwaves on both sides of the Atlantic Ocean. Here in Ireland, his songs held magnetic appeal. He played a huge role in cultivating the roots of country music among the Irish nation.
A year after his visit to Ireland, Jim Reeves died in a plane crash south of Nashville on July 31,1964. News of his passing made front page news around the globe. The singer was in the prime of his career with a string of No 1 hits in the American and UK charts.
As with Buddy Holly and others, his early and tragic death added even further to his iconic status. His classic country songs still cast a spell and retain a timeless appeal, especially in Ireland where he was always huge.
Jim's first Irish date was in Drumkeen, Co Limerick on May 30. It was after a show in the Atlantic Ballroom in Tramore that he made the long journey from the south east across Ireland to Kiltimagh. That probably contributed to the moody form that led to his non-appearance on stage in the Mayo town.
What happened or did not happen in Kiltimagh on the night of June 6, 1963, can still generate plenty of talk. Journalist James Morrissey, a native of Kiltimagh who has resided in Dublin for many years, recalled the event in 'The Swinging Sixties', which was edited by John Coughlan, the founder of Spotlight magazine. "I can well remember the night Jim Reeves did not play in Kiltimagh. A crowd of us – trousered schoolboys congregated outside The Diamond Ballroom, waiting for the singing legend to arrive. Not since Walt Disney visited the town, at the invitation of a local businessman, had there been such a fuss about a stage or screen personality in the town.
"Car loads of couples arrived from all over the towns around and how we envied their adult status to have been able to gain admission for ten shillings. As it transpired we were not the only ones to be disappointed because Jim Reeves never performed in Kiltimagh. He claimed the piano was not properly tuned."
Leo Diamond Jnr, son of the late Leo who owned the hall at the time, is quoted thus: "I understand that he was not aware that he had to do two shows that night it seems. He threw a tantrum when he found out he was down to perform at another show 40 miles away in Sligo. He came in the back door of the hall and didn't stay long. He refused to do the two shows. Jack Higgins shot down the hall and said to Leo …'he's gone'."


<<<<<<


Today's Racing Memory


This one was shared on Facebook by Ballydonoghue Parish Magazine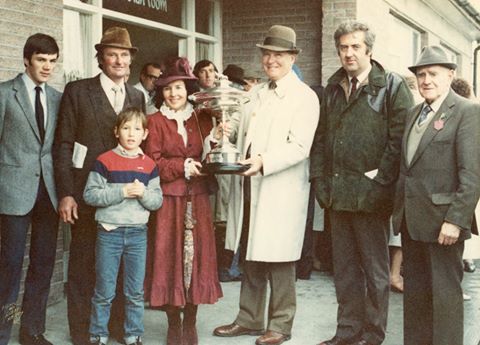 Flashback to Listowel Races 1982: presentation to the Keane family of Ballylongford after their horse 'Yer Man' had won the Central Hotel Handicap. Pictured are Val O'Connell (jockey), Noel Keane, Kissane Keane, Carmel Keane (nee Kissane, Lacca), John Byrne, Andrew McNamara (trainer) and Michael Keane (NT, Listowel).


<<<<<<
Jerry Hannon; Horse Racing Commentator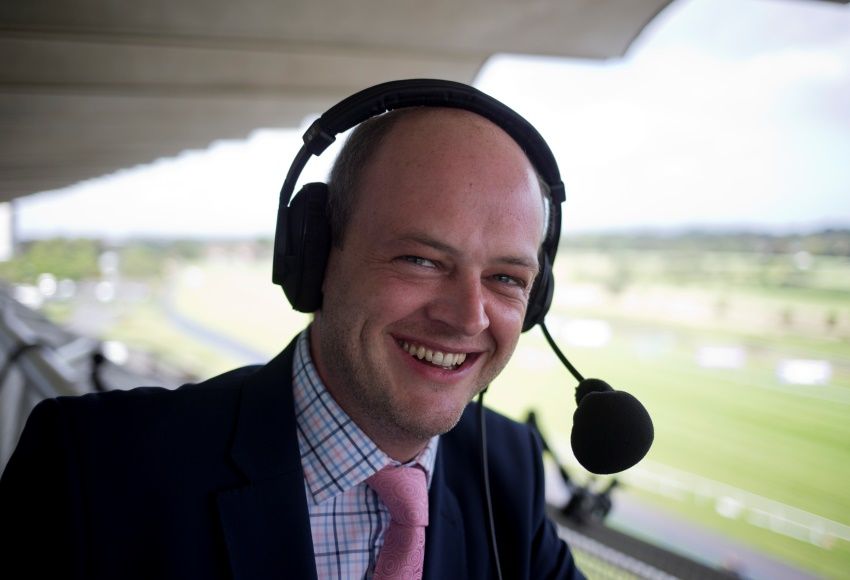 Photo and text from Goracing.ie website
Listowel Race week is very special for so many reasons. For me, it's all
about coming
home to work, I'm killing two
birds with the one stone.
I'm playing to a home crowd for seven days and I love it.
I'm an exile now. Dublin has been my base for the past five years.
They thought I'd never leave my mother's side! Teresa is the best in the
world.
For her, Listowel week is all about keeping me fed, breakfast, lunch and
dinner.
She'd butter the bread if I'd let her! Saturday is locals' day and
she'll come down to the 'island' for the races.
The family, including my
sisters Emer and Paula, will all meet up for a drink
afterwards and maybe Mam will tell me I did a good job for the week.
Deep down, I know she's very
proud of me.
We lost our dad Joe back in March of 2009. It was a huge blow to us all.
He was my biggest fan. He once told me to treat every race as if it was
the Derby
or the Grand National and if I get a little excited at times, well
that's why.
I miss him all the time but especially this week. Yesterday's winner
Youceeyouceecee is owned by Eamon O'Carroll and his family.
He was a great friend of Dad's and when Eamon's Tom Doodle won at
Listowel in 2007, Dad stood in for the photo in the winners'
enclosure.
One of my earlies memoires is of Dad getting the late Liam Healy to take a
photo
of me with Charlie Swan. Charlie
was easily my favourite jockey
when I was growing up. Liam stood
me up on the steps of the stewards' stand beside
the weighroom at Listowel and
Charlie stood in beside me. A big moment
I can tell you. Dad would have
brought me to the Listowel in my very early days
and as I grew up I would have
cycled down to the track on my black and red BMX
. I went everywhere on that bike!
Liam and his family only lived around the corner from us and we have known them
all our lives. I honestly don't
know what I'd be doing without Liam. He was
a sound advisor and claimed me as
the son he never had. He even taught m
e how to drive! I loved helping him out and he even said that I had "the
eye"
for photography. The best picture
I ever took was of Stroll Home and
Paul Carberry on their way to
winning the Galway Plate in 1997.
Liam had sent me down to the second last fence and that's where
I got the snap. I had seen every
racecourse in the country with Liam
by the time I was 16 or 17.
Laytown completed the full set at the time and
it remains the only course I
haven't done a commentary at.
It seems like everything that happens this week brings back memories.
Calling the Liam Healy Memorial
Lartigue Handicap Hurdle on Tuesday
was a trying task. I'm close to all the Healys, Pat, Liam Og, Lisa and
Cathy
and their extended families. I'd
do a good bit of the travelling with the lads,
car-pooling remains a big thing.
Brendan Sheridan is part of that gang,
especially when head north to Downpatrick and Down Royal.
Another big influence has been the great Dessie Scahill. I've been doing
the course commentaries on a full-time basis since July of last year and

I'm delighted to be sharing the duties with the man that has been an
idol of mine
for close to 30 years. I freely
admit that when I went racing in the early days,
the action was going on behind my back. Everyone would be watching
what was happening out on the track and I'd be looking up at Des with my
mouth open.
A treasured possession is a photo
I have of me standing in the commentary box
of the old Corrib stand at Galway
watching him calling a race. It was taken in 1996.
He was top of the pops back then
and he still is to this day. A remarkable talent
and in a class of his own on the big days.
My first commentary on the track was at Downpatrick in May, 2000. I started off
with pony racing and in
point-to-points. When I left school, I worked in the office
for the Healys for a year and a
bit. Pat was in Australia at the time and I held
the fort while the two Liams
worked the tracks. I was on the sales team
for Cadburys for a few years. I worked all over Munster. It was the
easiest sell of all time.

Who doesn't like Cadburys chocolate!

I spent eight years with Paddy Power, starting off as a cashier in Tralee

and working around the county
before moving to Dublin where I worked in their offices

in the south of the city and
spent three months in the head office in Clonskeagh.

Everyone that knows me knows that I'm at my happiest now. Calling the horses

has always been a dream. And to be able to do it in your own home town
is brilliant.

There will be a big crowd on the 'island' for the Kerry National this
afternoon

and we'll top that on Friday for ladies' day. I'll be giving it my all
from

the best seat in the house. Tell Mam I'll be home for dinner at 6.30.

She'll be waiting at the door for me!