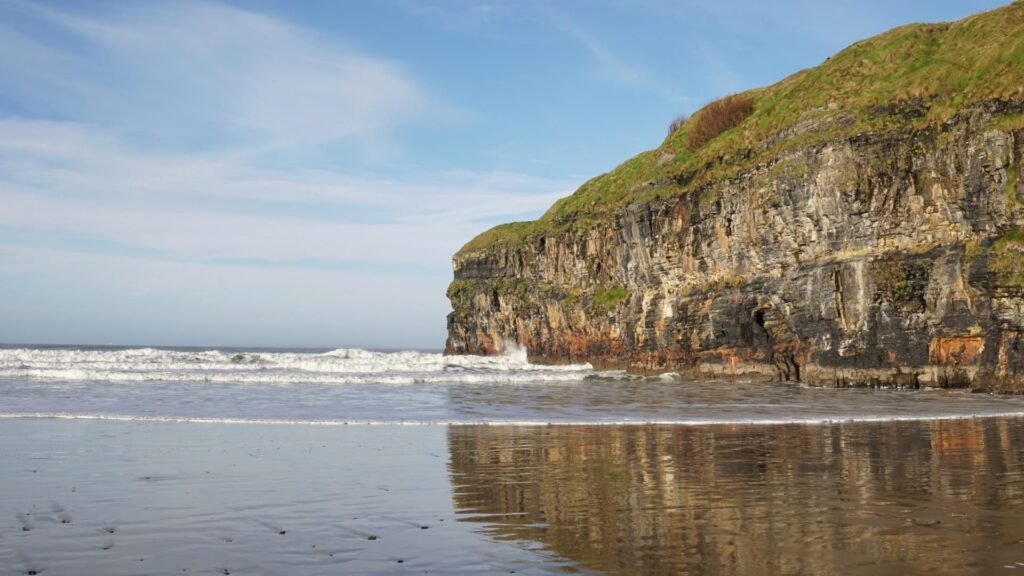 <<<<<<<<<<<<
A Change in the Weather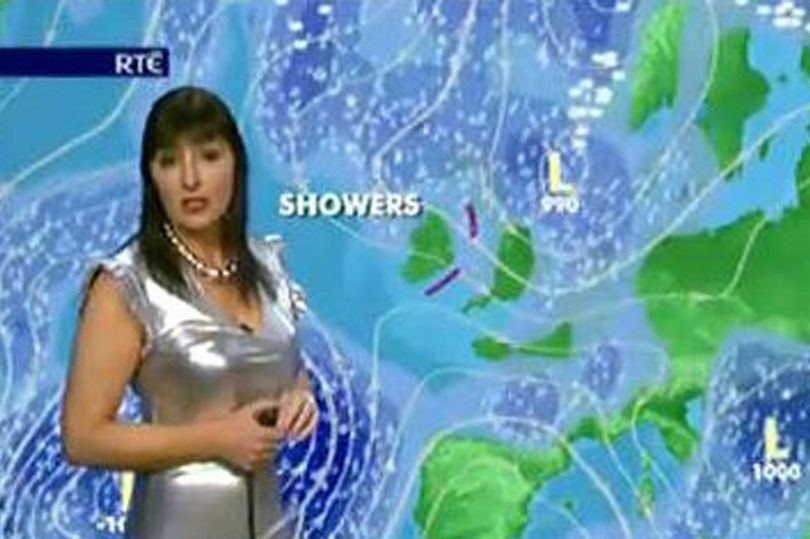 Jean Byrne has quietly slipped from our screens. She retired in October 2021 according to a story in RSVP.
"Jean, from Tarbert in Co Kerry, had become a household name since first appearing on our TV screens in 1996.
She became famous for her daring style with her often eye catching outfits causing a storm online.
She also became a firm favourite with viewers after appearing on Celebrity Home of the year in 2019."
<<<<<<<<<<
Confirmation Day 1960
Kathy Reynolds has been in touch to tell us that she has uploaded another tranche of precious old photographs.
This album is called North Kerry People, Episode 4 and it features Confirmation Day in Ballybunion in 1960. The photos were taken by the late Tony Fitzmaurice
Kathy says "By 1963 (maybe) but definitely 1966 children were confirmed in Ballydonoghue Church as I was confirmed there, Ballydonoghue having separated from Ballybunion Parish and got it's own PP. However I have just learnt that Ballydonoghue lost it's PP in 2021 and he will not be replaced so it will once again be reliant on priests from surrounding parishes. I wonder if confirmations will once again be held in Ballybunion."
If you recognise someone in the photos will you contact Kathy , kathymreynolds@icloud.com . She is anxious to put names to the people in the photos.
<<<<<<<<<<<
Listowel Is Changing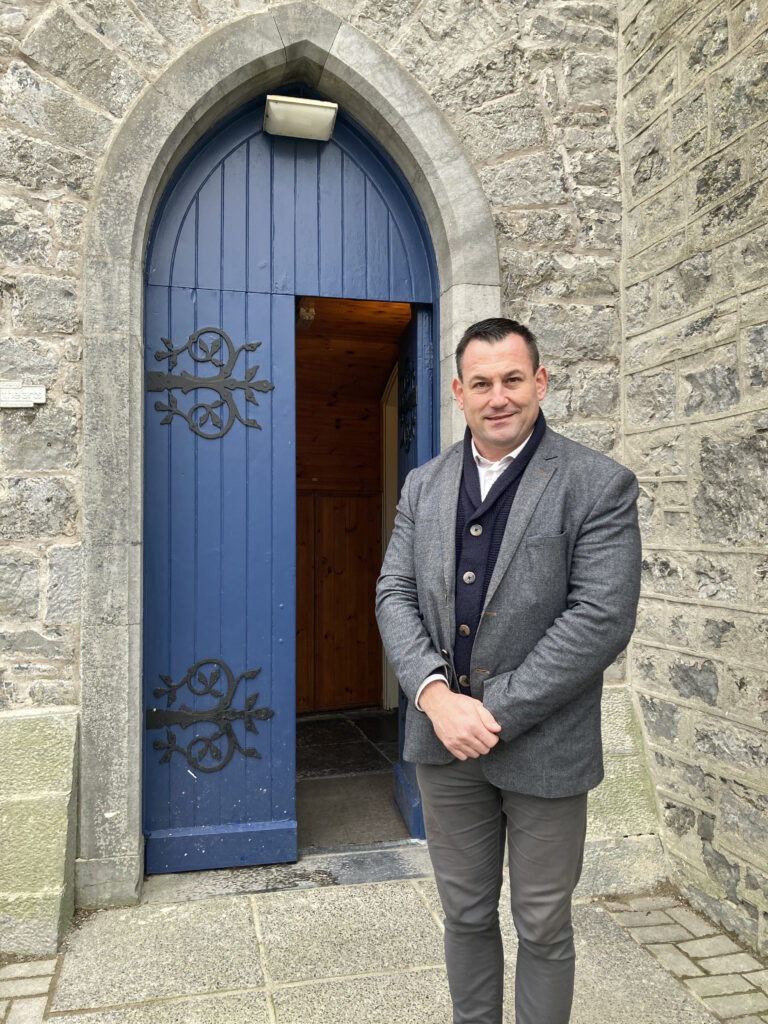 On Friday January 14 2021, I met Andy Smith who was in town overseeing the big changes that are afoot.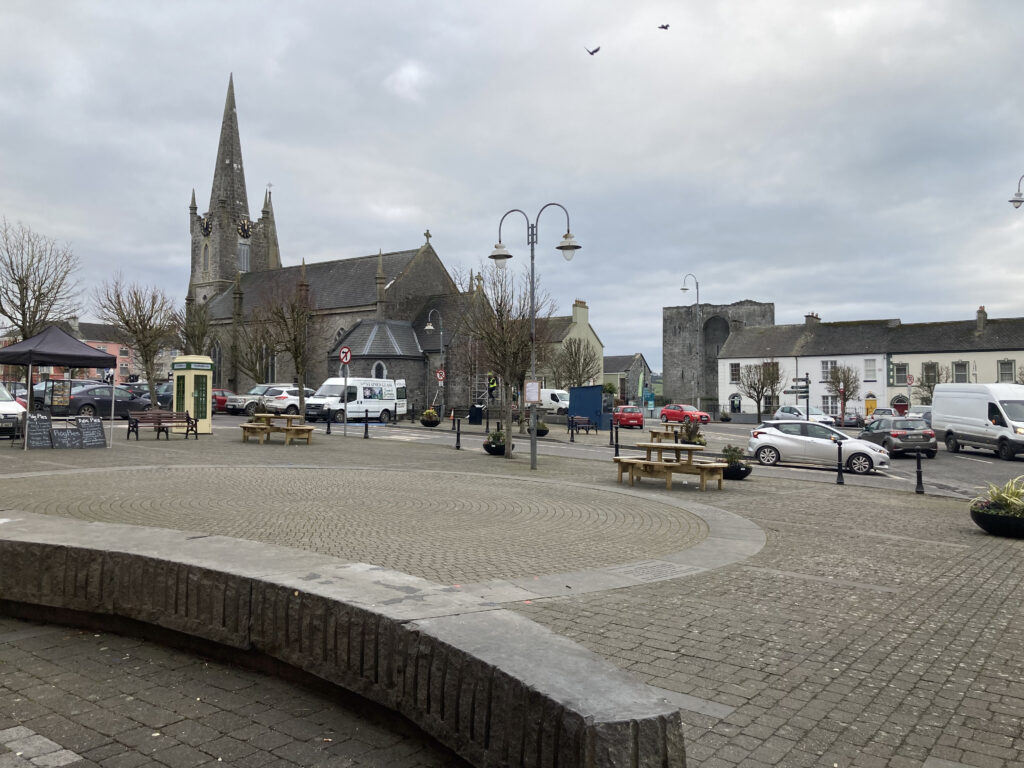 The Square will soon see the installation of a series of canopies. These will be permanent structures covering an area that will be used for outdoor dining and performance. This will be the new normal as we embrace our outdoor lifestyle.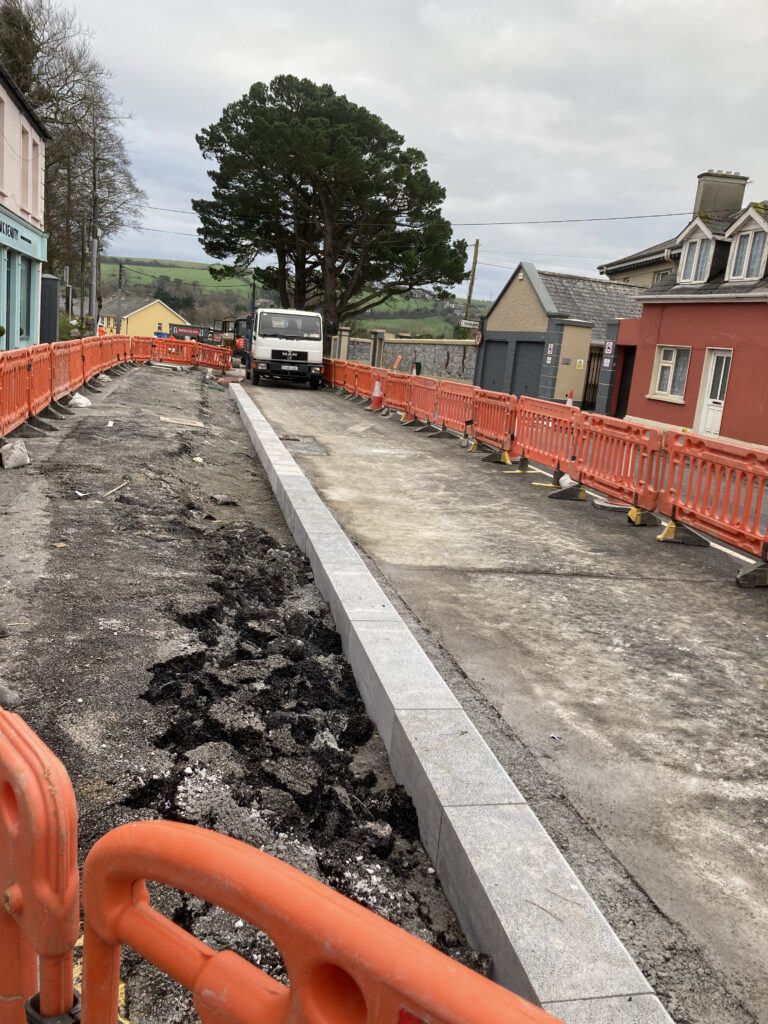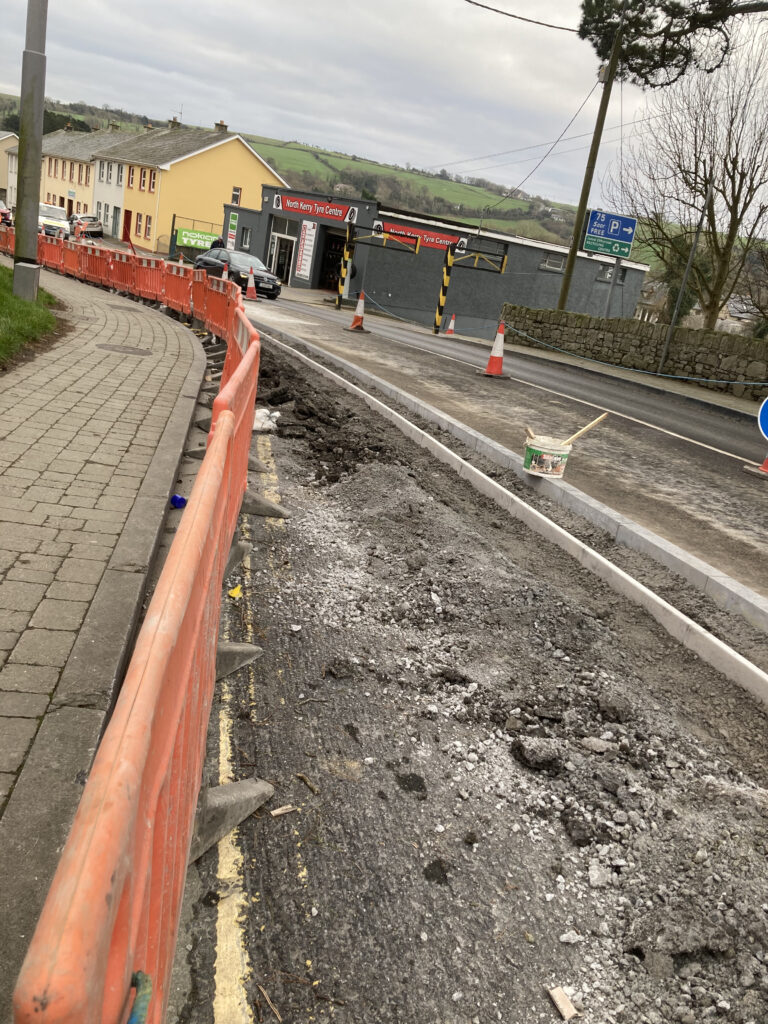 This is Bridge Road. The pavement is on the left, the next section will be a cycleway.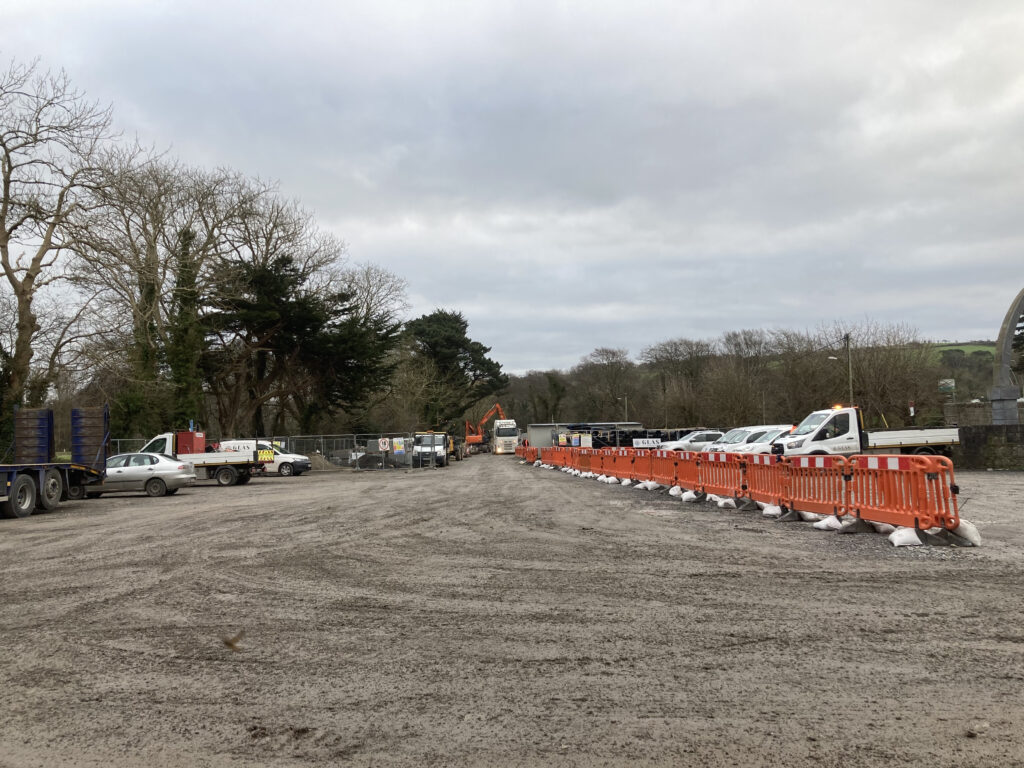 I took this photo in the old Neodata site where it is all systems go to join up this new cycleway with the Greenway.
<<<<<<<<<<
Presentation School Magazine 1983
In 1983 the school magazine was produced by the secondary and primary schools. I remember the event described here well.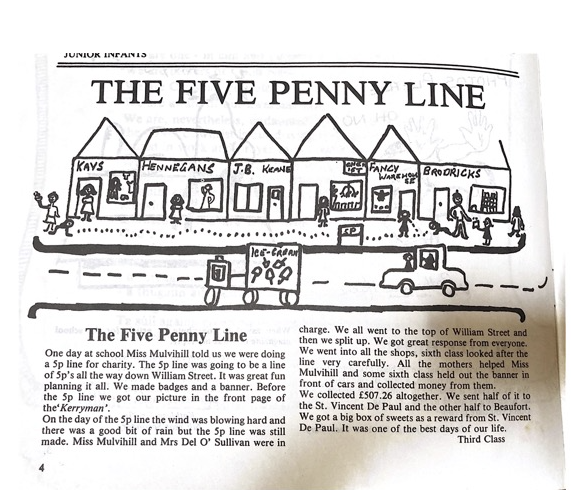 <<<<<<<<<<<<
A Brilliant Teacher Remembered
John O'Leary has been in touch. Here is a part of his email;
Hi Mary,
My name is John O'Leary. For so many years I have been trying to 
find a person who would get me in contact with a relation of a teacher 
who taught me back 1959 in the Beara peninsula. Her name was Sheila 
Enright from Old Bridge Road Listowel, a brilliant teacher.
If you can help John please get in touch.
<<<<<<<<<