This bridge leads to the racecourse. In normal times it would have resounded to the tramp of thousands of punters last week. It was eerily quiet during race week 2020.
<<<<<<<<<
Tralee's Garden of Contemplation.
Last week I has a piece of serendipity. I discovered Tralee's Garden of Contemplation. According to the dictionary Serendipity is the act of making desirable discoveries by accident.
Páirc an Phiarsaigh is in the heart of Tralee town, opposite Siamsa Tíre.
When you enter by this entrance, turn left and there you will this Garden on Contemplation. It is heartwarming and soul renewing. It is like a traditional holy well in that there is a "round" The round is very short and at each stop there is little reflection, a little Thought for the Day to set you on your way.
I intend to bring you one such though per day until I have given you the full flavour of this little oasis in the hustle and bustle of a busy market town.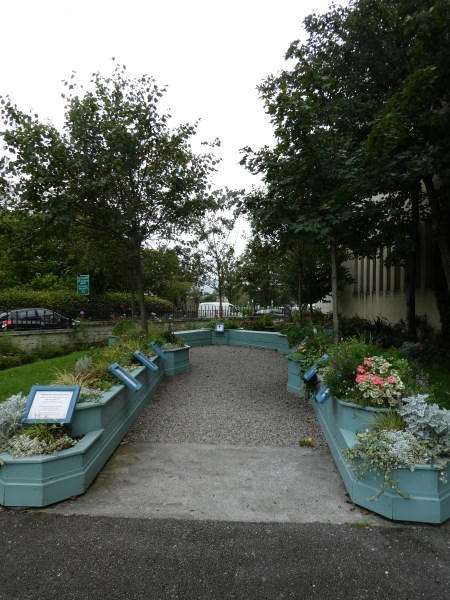 The garden is beautifully kept. The senses are charmed with colourful sweet scented wild flowers.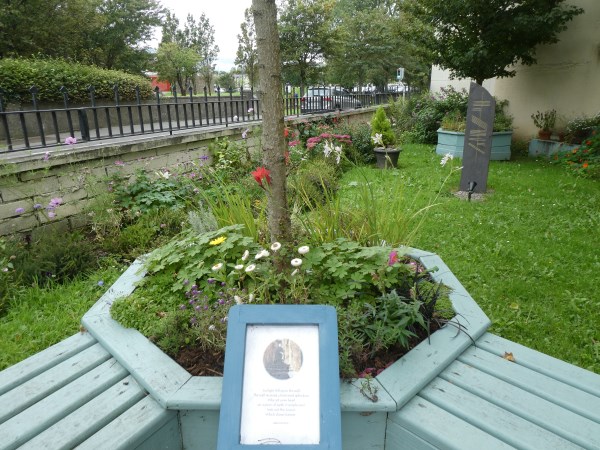 Just over the wall, urban life continues unaware.
Walking further into the park there is this bust of Pearse.
I was not one bit surprised to see that this lovely tree of hope was sponsored by my good friend, Namir Karim.
<<<<<<<<<
Newbridge House
Photos by Eamon OMurchú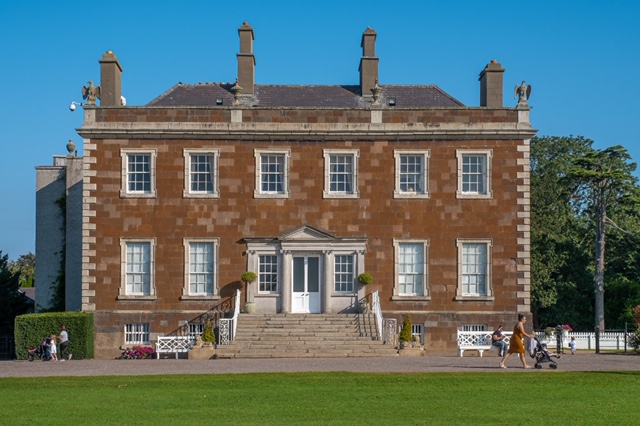 Newbridge Demesne is an early 18th-century Georgian estate and mansion situated in north County Dublin, Ireland. It was built in 1736 by Charles Cobbe, Archbishop of Dublin, and remained the property of his Cobbe descendants until 1985. It was then acquired by Dublin County Council, in a unique arrangement, under which Newbridge House would remain the family home.
Set within 400 acres of partially wooded parkland, Newbridge House is one of the finest surviving examples of Georgian architecture. (Wikipedia)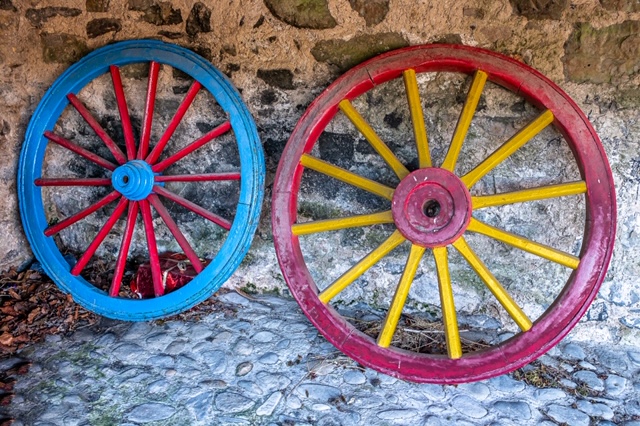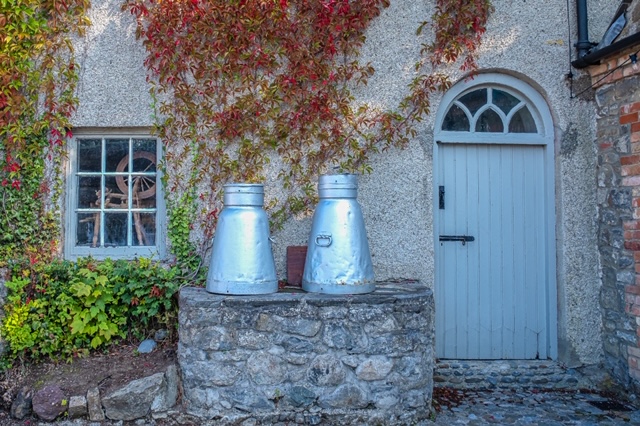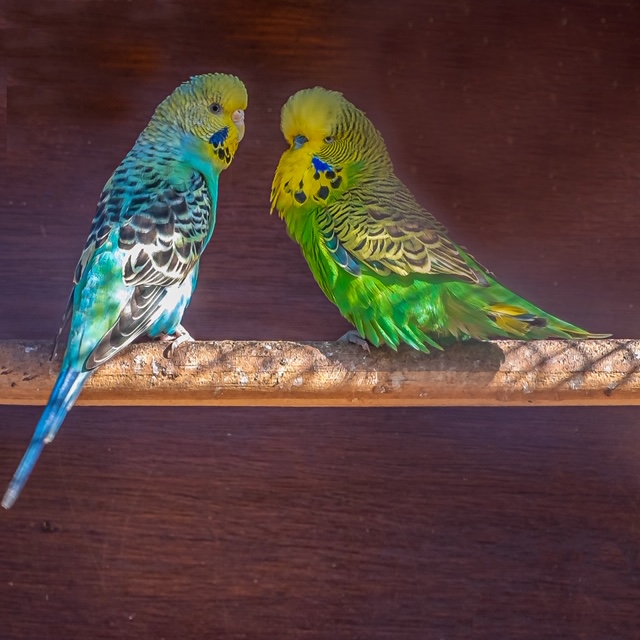 Newbridge House looks like a good place to visit if you are staycationing in that part of the country
<<<<<<<<<
Listowel Designer Making her Name in High End fashion
Because of the pandemic and with regard to that other huge concern, Global Warming we are all asked to change how we live and how we consume product. One of the lifestyle changes we are being asked to make is to ditch fast fashion. Instead of having loads of clothes which cost very little in money but cost an arm and a leg in terms of damage to the planet, we are being advised to buy a few quality long lasting garments.
Don't buy a coat just for this winter, buy a classic style that will last you a lifetime. Buy an Anna Guerin creation and you will be helping a Listowel born designer.
The following photos and text are from The Sunday Business Post of Sept 20 2020 which gave over a whole feature to Anna's work.