A Different Aspect of Ballybunion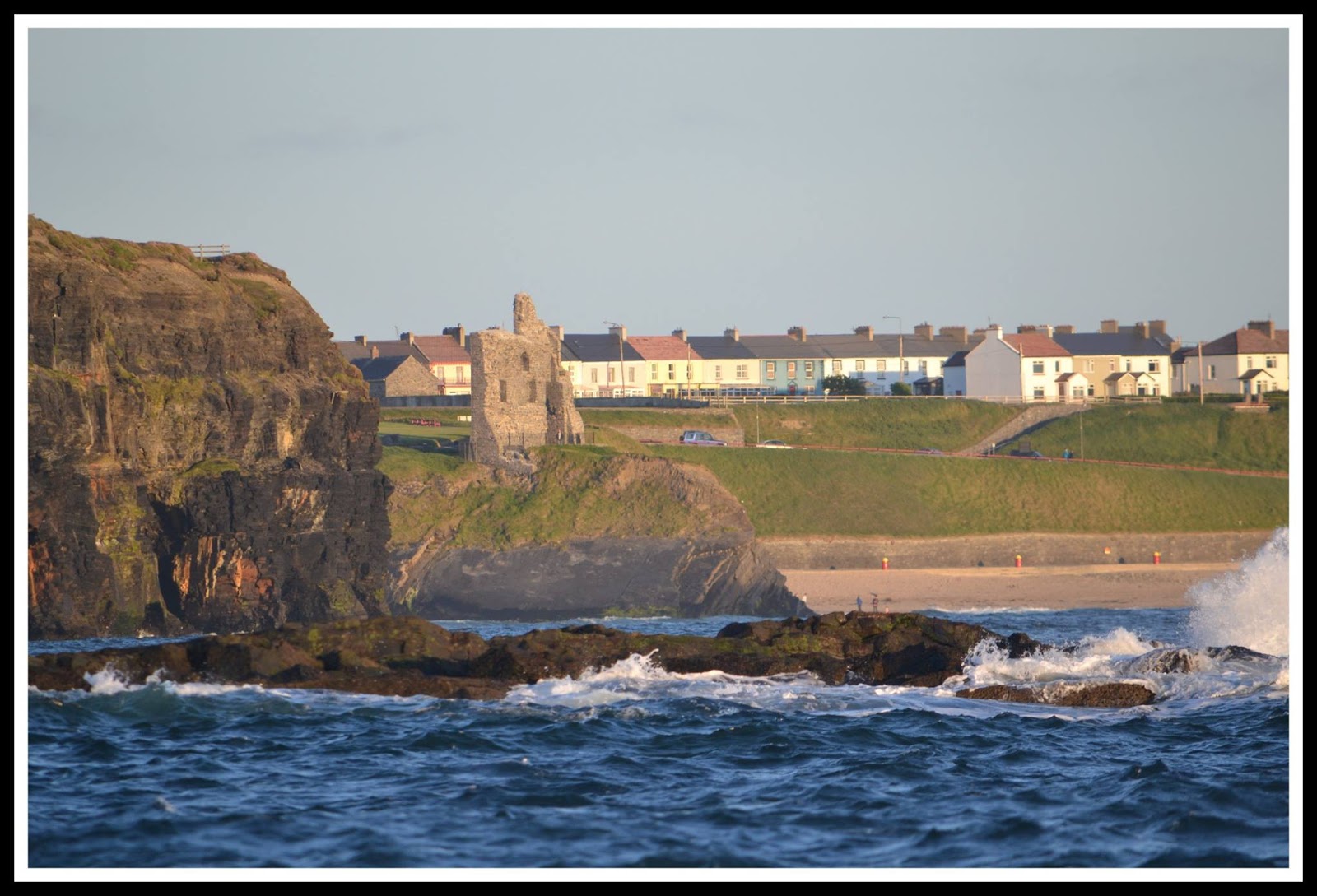 Photographer, Marie Rohan, posted this image on Facebook. She took the stunning photo during a boat trip at last year's Seaweed Festival
<<<<<<
Preserving the Memories
( Photos from the Connemara History and Heritage Centre)
A man sits on a súgán chair outside a modern recreation of an old stone cottage.
There would have been no home drinking in those days.
Apart from a table and chairs the dresser was usually the only good piece of furniture in a 19th. century cottage. Delf was wealth and it was valued and displayed. To the left of the dresser is a creel for turf and a griddle pan for cooking bread etc. To the right is the butter churn.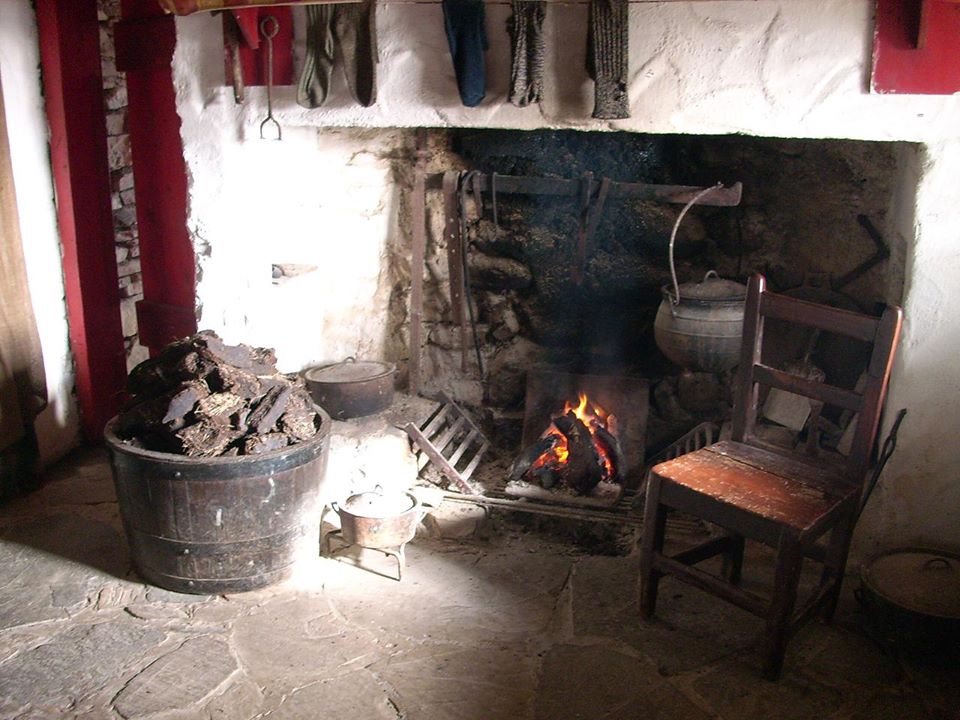 The hearth with black pot hanging on the crane over the fire. As was common there is no fireplace as we know it today, just a shelf well up above the fire and a line like a clothes line on which clothes and horses' tackling were hung to dry.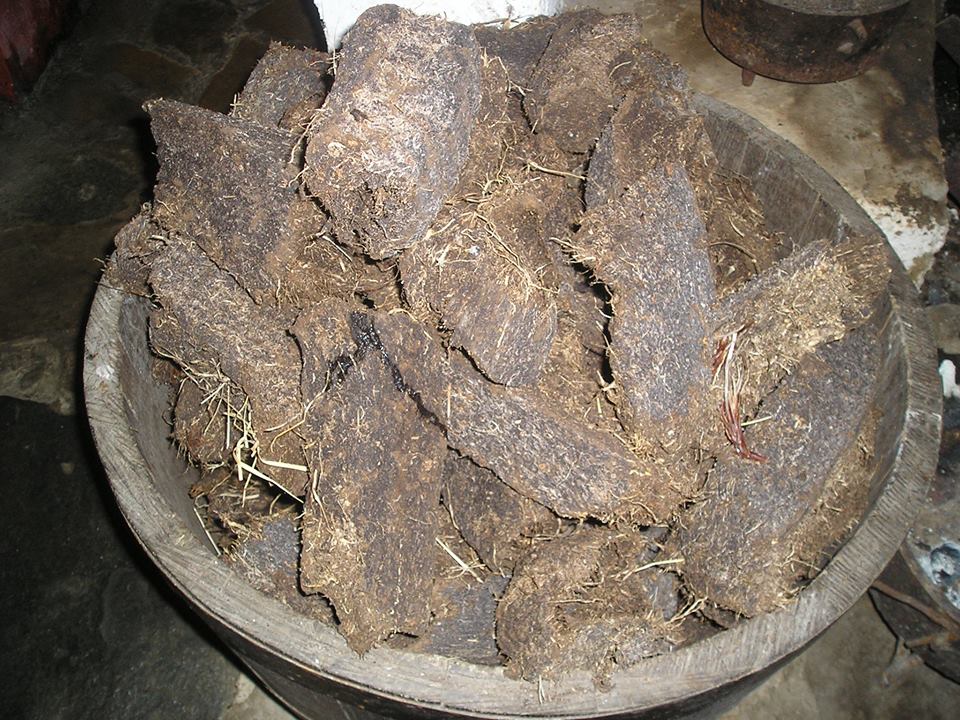 Hand cut turf, unlike today's machine cut uniform sods. This turf does not look black enough to be considered the best. Turf is judged by its dryness and darkness of colour.
<<<<<<<<


Craftshop na Méar's New Look


Crafters have been busy painting and rearranging the shop. They would love everyone to pop in for a look. There are some lovely things on display. All craftwork is done locally.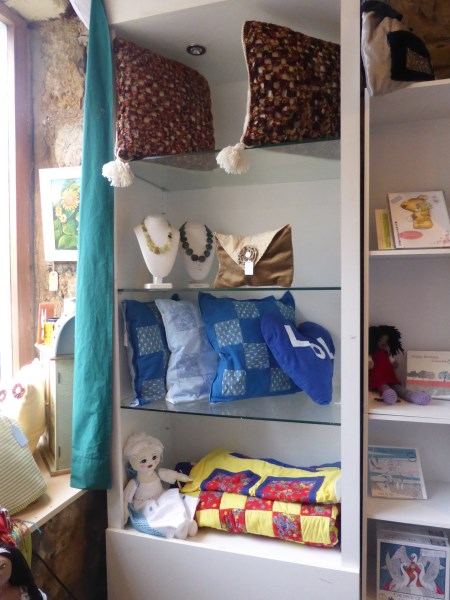 Cushions, quilts, clutch bags and jewellery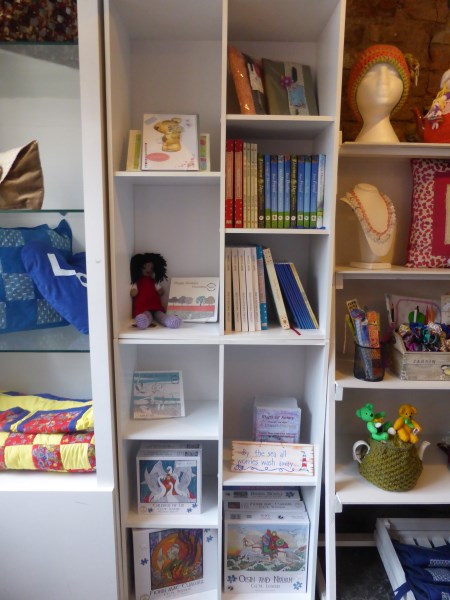 Books and puzzles for sale include my own Listowel Through a Lens which I am now selling at the knockdown price of €5. All proceeds from the sale of my book now go to Listowel Chapter of St. Vincent de Paul Society.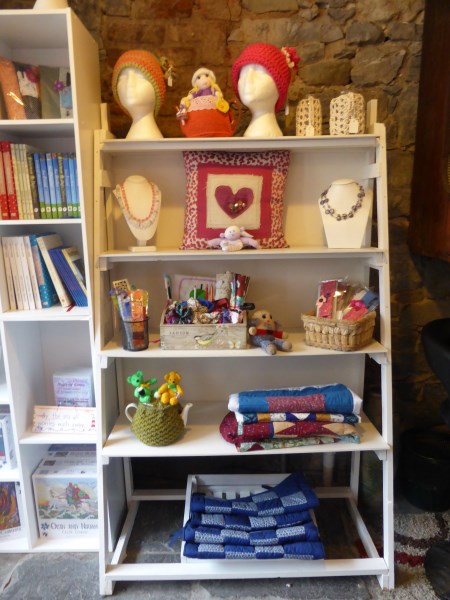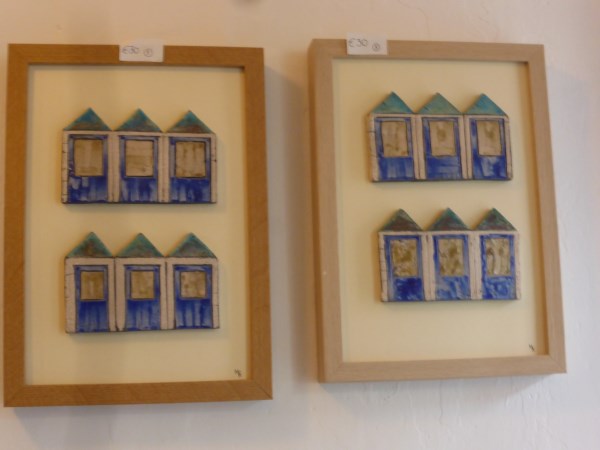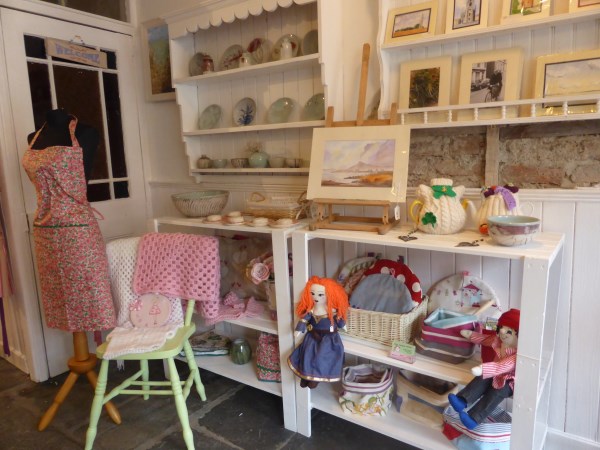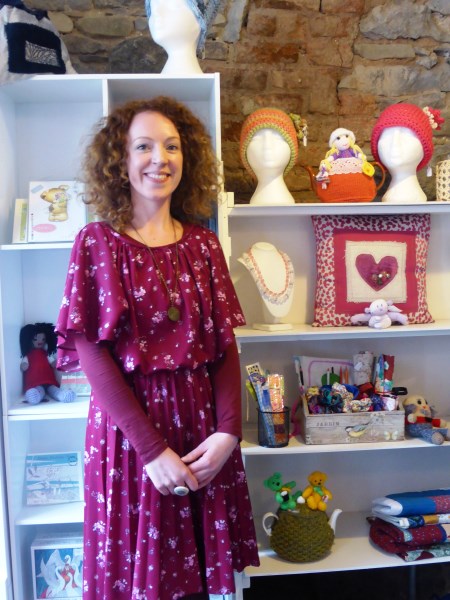 Sharyn makes beautiful vintage style jewellery.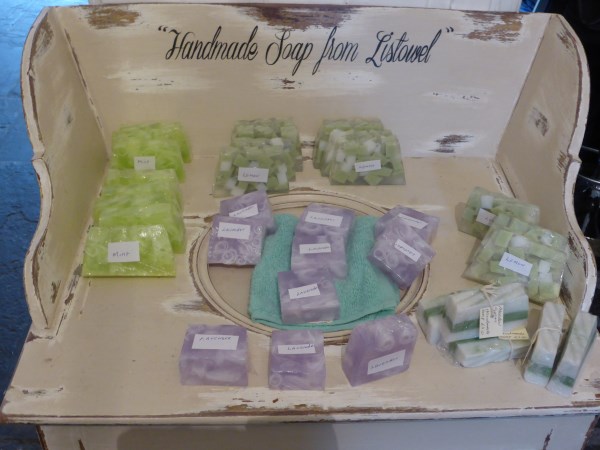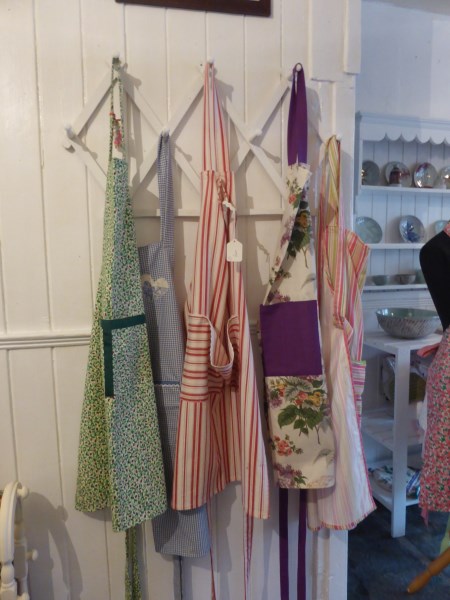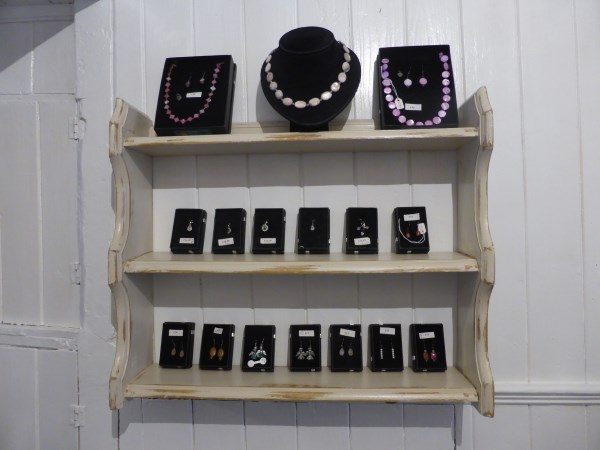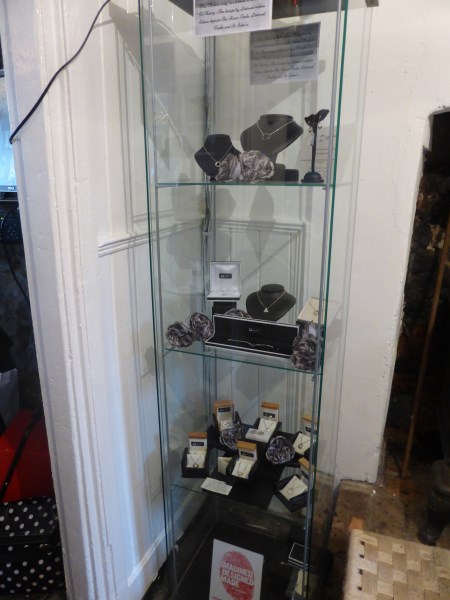 The shop is still the sole stockist of the beautiful solid silver My Silver River Feale range.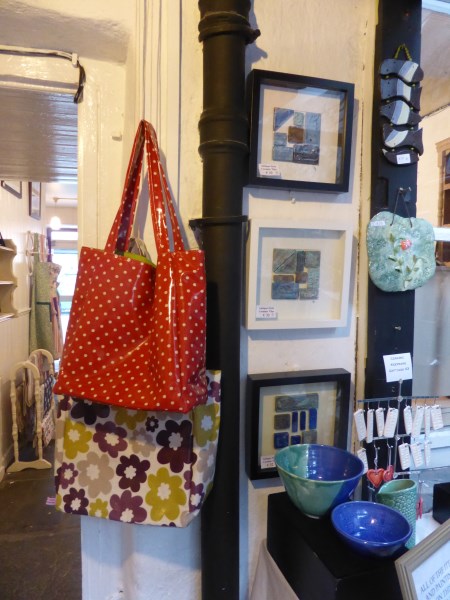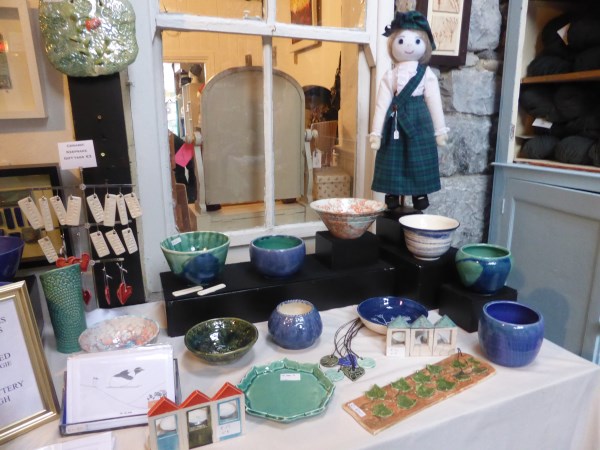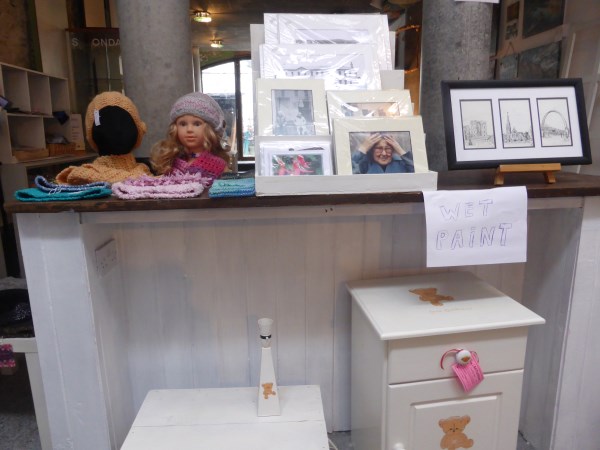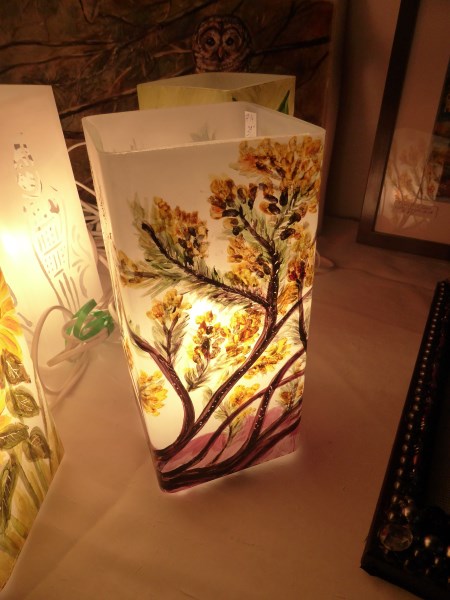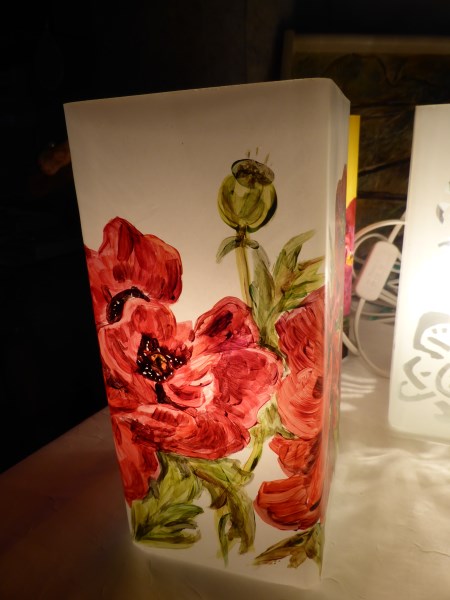 Viveca's gorgeous lamps can be custom made two your own design.
<<<<<<<<
Aran Knitting


Long before there was ever a craftshop, Listowel women were knitting and sewing beautiful creations. One of these ladies, Dolores Carroll, was an expert knitter of aran jumpers. She send many of these to her sister in the U.S. who sold them on to her work colleagues. Many people, even some with no Irish connection were eager to wear a genuine Irish sweater. The pictures below show Dolores' sister and her husband wearing some of Dolores' handiwork.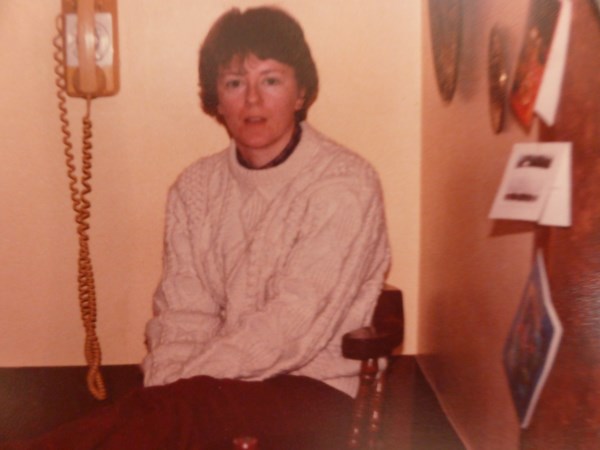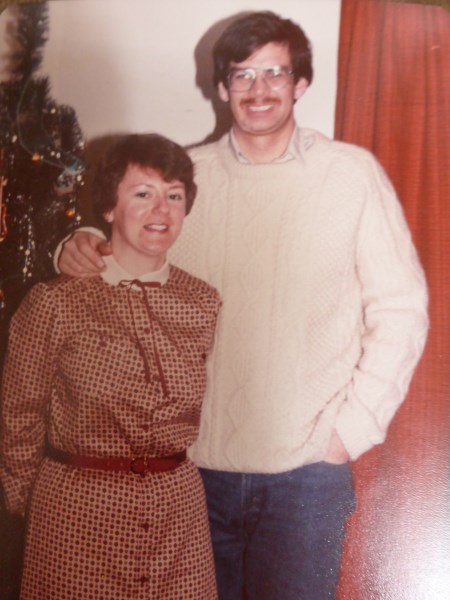 Right now Dolores would prefer that I was reminding Listowel people that The Country Boy with The Lartigue Theatre Co. opened its run in St. John's on Thursday night, March 31 2016 . It runs until April 4 and there are still a few seats available.
John Murphy's comic drama reflects on the social problems of emigration and rural life in the late 1950's. Directed by Denis O Mahony, the cast features; Lucille O Sullivan, Clare O Connor, Margaret Murphy, Robert Bunyan, Mike Moriarty and Con Kirby. Dolores is doing as great job on the publicity.