This is a lovely letter from a mother (Deborah McCarthy) who is losing her baby boy to the big big world of school. Skip if you have never been there, done that or bought the Tshirt.
TO MY BOY,
How is it you are starting school this week?
It seems like only a heartbeat ago since you were this.
Then you were home with me in your tiny babygro, swaddled in your blanket.
Glen Hansard won an Oscar for Once a couple of days after you were born. We watched it together in the middle of the night, you a tiny newborn gazing up at me. Falling Slowlyis our song. I sung it to you all the time when you were smaller. Now you are going to be putting on a uniform and you don't really look for bedtime songs that much any more.
It's a momentous step in your life. Don't get me wrong now, it wont be taxing at first. You will mainly just colour in for the first year. You will love it. Some of the other things might take a bit of getting use to though. Your teacher will be lovely but she is there for 27 children in your class, not just you. You need to close your own coat, open your own lunchbox and wipe your own bum (dear God, please remember this part). The school is big. Very big. It's OK though because your classroom will be cosy and I will be waiting everyday outside when you are finished.
You need to eat your lunch everyday. At the moment you only really like cucumber and yogurt for lunch. Yogurt is a non-runner for the lunchbox and you're not going to survive on just some cucumber at school so please give sandwiches a try, please?
Every day
You're going to make loads of new friends. Possibly even life long ones. I met your godmother, 30 years ago on my first day of school. Not everyone will be your friend though and some of the children might do something to annoy you some days or might even be mean to you. I will tell you this is because they are having a bad day and not to let it bother you. I won't tell you how I really feel about the potential situation of another child being mean to you as I will sound psychotic. Ignore them though, its their loss. I'll take off my rose-tinted glasses for a split second and also ask you please don't be mean to anyone either. I don't think you will, you never have been before but thought it was worth a mention.
I don't think you realise with all the excitement of starting, that it's not just for a couple of days or weeks. This is it now. Eight years of primary school followed by another five or six of secondary school. You have to go every day. It's not like in playschool when you were a bit tired so we stayed home and had movie days on the couch. I am sorry now I didn't make more of the time when we weren't tied down by school restrictions. I should have had more adventures with you. You get a lot of holidays though , we'll adventure loads then, I promise.
I know for the first couple of weeks you are going to be demonic in the afternoon due to exhaustion. The getting up early, the colouring in, the eating of the cucumber and the looking after your own things will take it out of you. I'm prepared for that and I'll let you away with it until October.
Leopardskin slippers
I will also try not to bombard you with questions about your day when I collect you from school but please please please tell me some things. It's a big thing for me, you spending hours away from me every day. I want to know every single detail about the game in the yard, at least at the start anyway.
Your big sister can't wait for you to go to school with her. Your partner in crime, your little sister, I fear, is going to be like a lost soul without anyone to chase her for hours every morning. She will miss you. I will miss you. Your sister is just not into the hugs and kisses the way you are.
I promise to try not to cry. Although I will warn you,every year I cry when they do the segment on the news about starting school and show all the new tiny junior infants in their uniforms. Yep, that's me your mother, crying over children I don't know starting school. So you know it doesn't augur well, the not crying. I cried when you finished playschool, cried when buying your uniform and will obviously cry when you put the uniform on , on Monday week.
You won't see though, I will hide it. I won't cry when we go into your class room. I'll get you settled and when I leave, I will sob. You won't see that though either. Oh your Dad, will most likely cry too. (Here's hoping your grow up OK with two whingebags as parents.) I wont be crying because I am sad, I will be crying because I am proud of you.
So off you go, laugh, make friends, have fun, explore and learn . I promise I will never drop you to school wearing leopard skin slippers. It only happened once before but your sister is still going on about it 18 months later. I will be waiting everyday outside when you finish, looking forward to your hug. If you want to wait till we get home to hug me because you're big now, that's cool, I understand.
I love you baby boy, enjoy every second of it.
Deborah McCarthy has three children. She writes at TheClothesline.ie, a blog and swap site for maternity, baby and children's clothes.
<<<<<<<<
This is a picture of the arrest of De Valera in 1916
<<<<<<
A few more pictures of floral displays in town.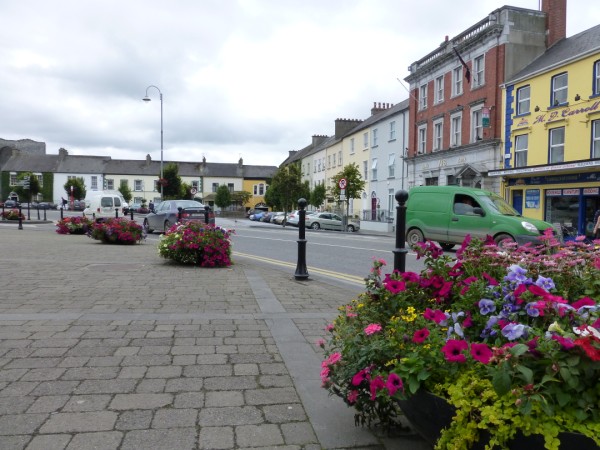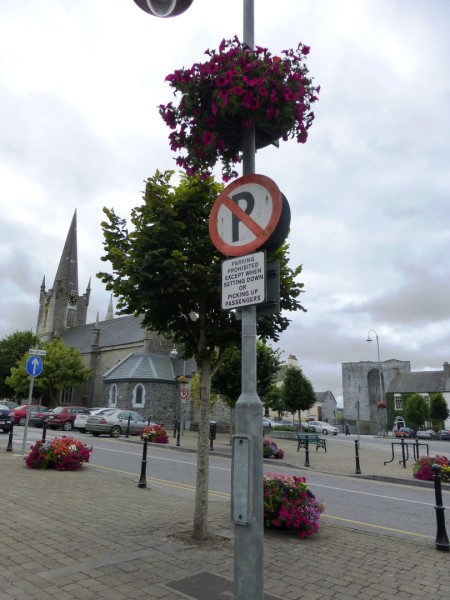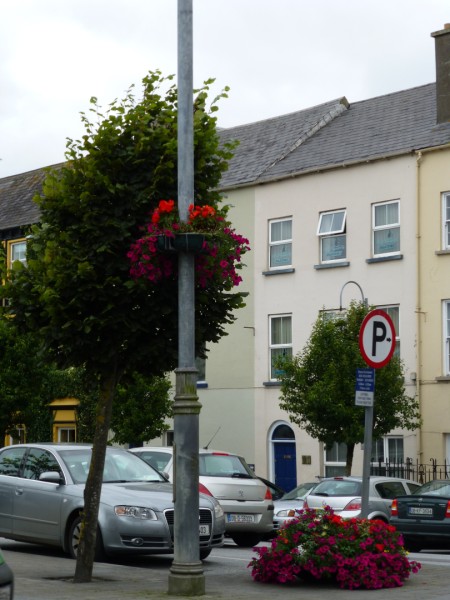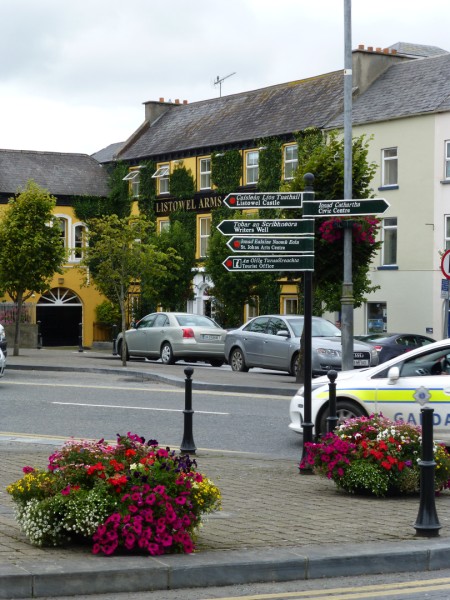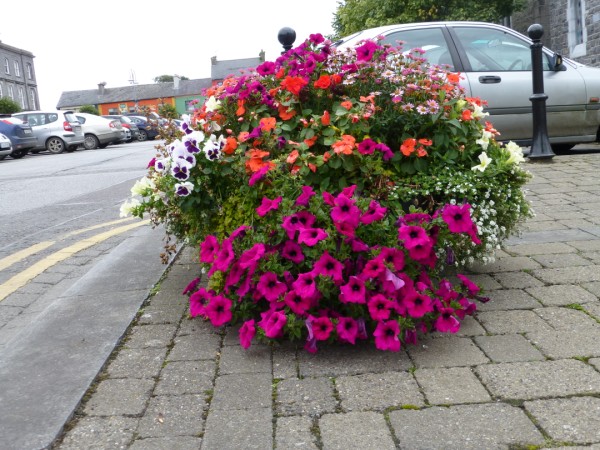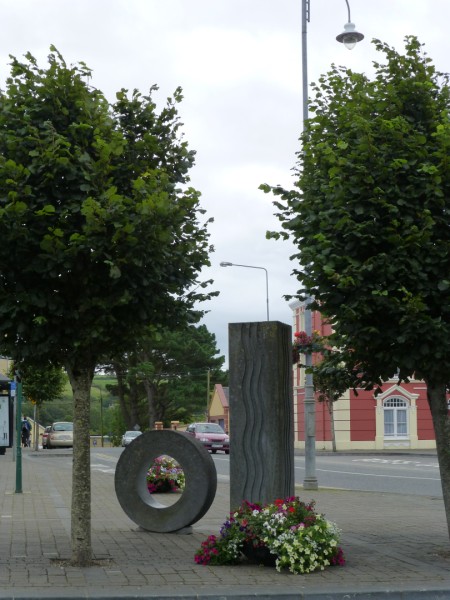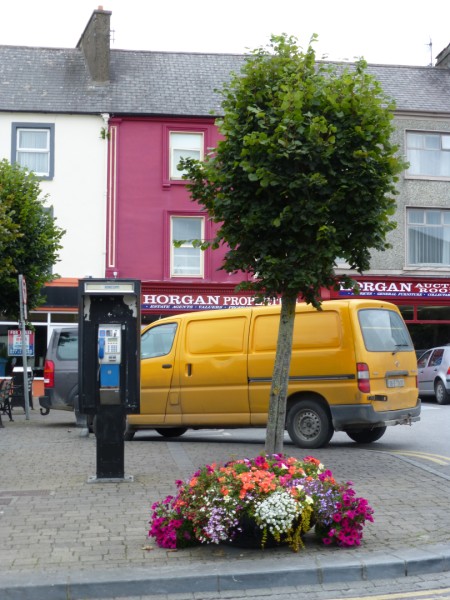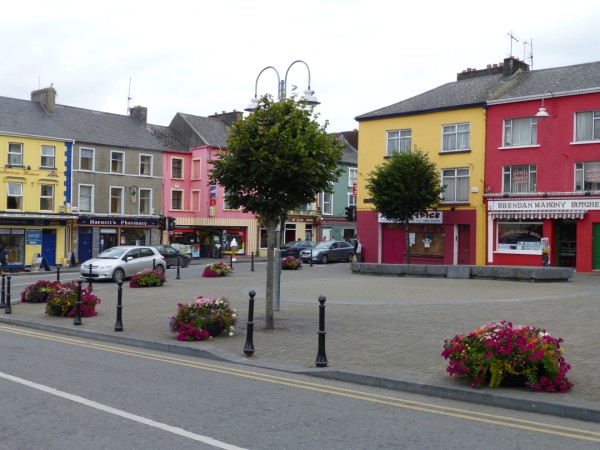 <<<<<<
The Aviva on Saturday
When The Navy and Notre Dame came to town they sure stirred up a storm. It was fabulous to see on telly. It must have been spectacular to experience live. I hope it becomes a regular event here.
<<<<<<<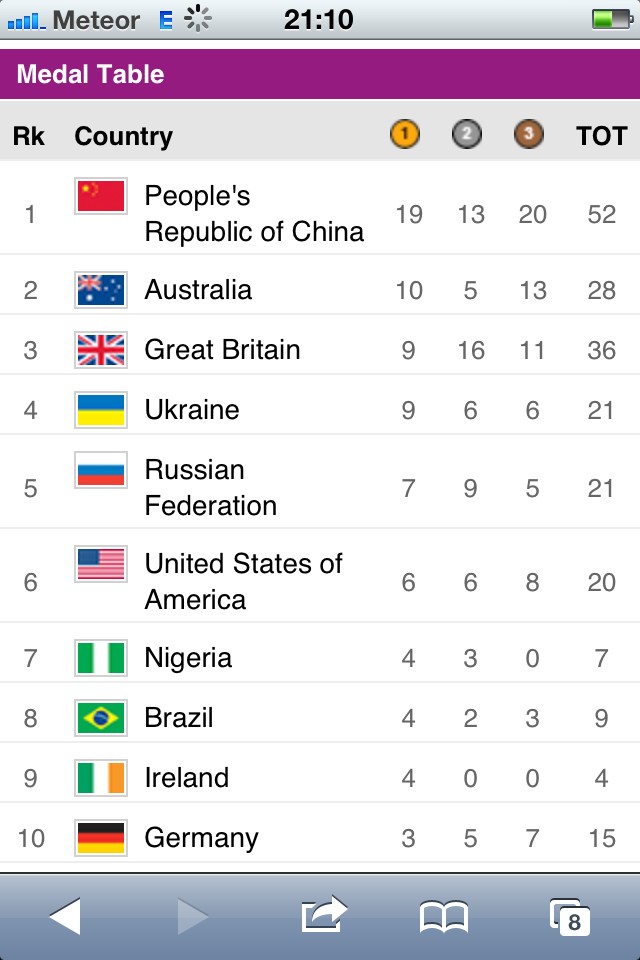 The medal table for the paralympics. Ireland up to 9th. They have done us proud.
>>>>>>
Congrats to all my Mayo neighbours and friends. I'm absolutely delighted for you.
>>>>>>
News just in from Radio Kerry
The 2013 Irish Famine Commemoration will take place in Sydney. The announcement has been made by Minister for Arts, Heritage and the Gaeltacht Jimmy Deenihan. The commemoration has previously been held in Boston, Liverpool, New York and Canada. At home the commemoration will take place in Munster but the exact location and date won't be announced until later in the year. It rotates between the four provinces annually.