Lovely paint job at The Saddle Bar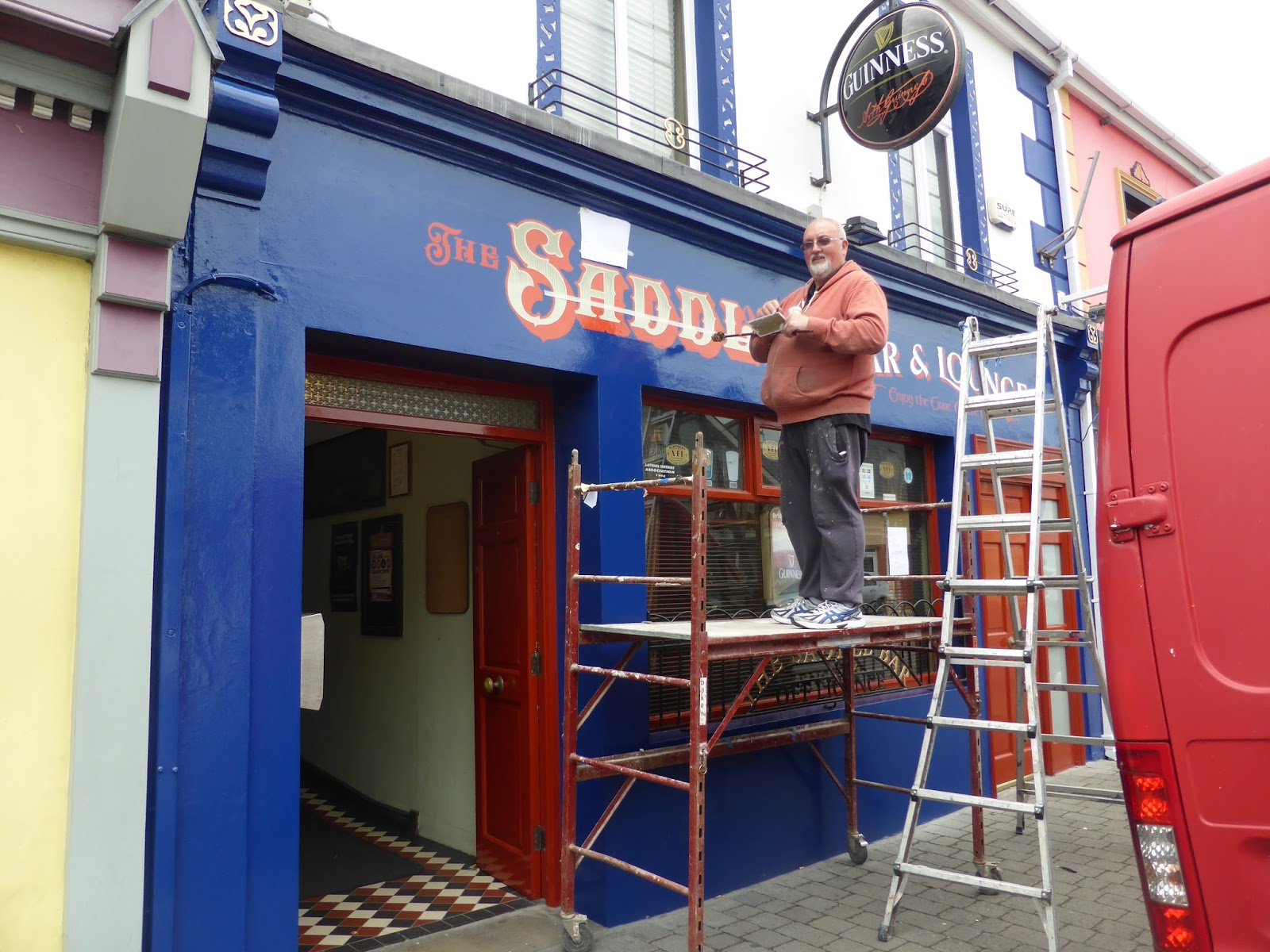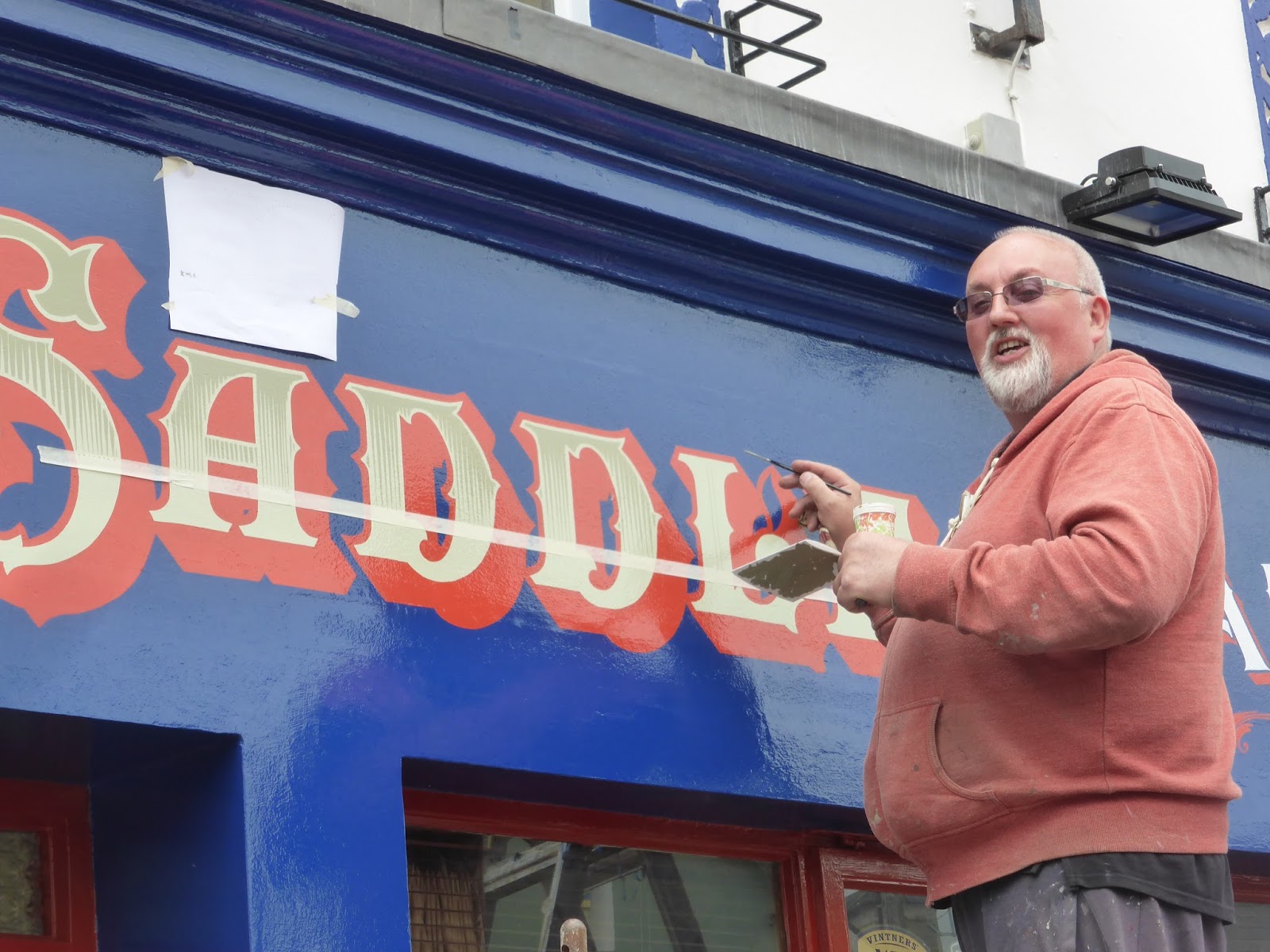 Martin Chute putting the finishing touches to a lovely sign painting job at The Saddle Bar, Upper William Street.
>>>>>>>>
The River Walk
There is no nicer place for a walk on a summer day than along the bank of the River Feale. I took this walk last Saturday with my 2 grandsons. We went onto the walk from the bridge side. The level of water in the river was really low. Very near the bridge we spotted the crane who lives there.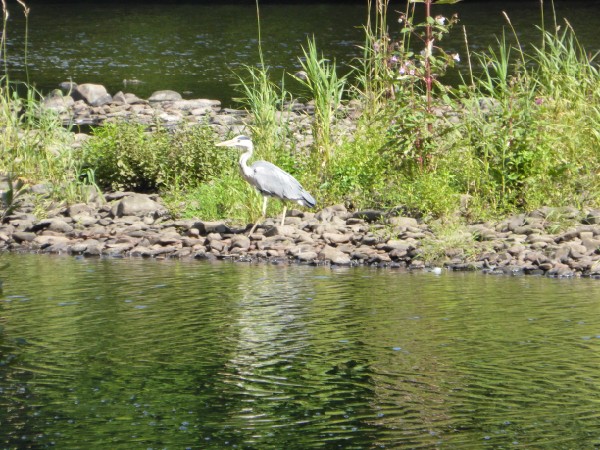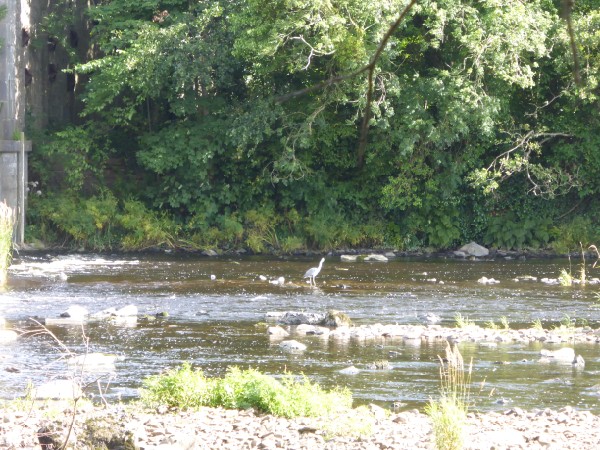 He was chilling out and surveying his kingdom.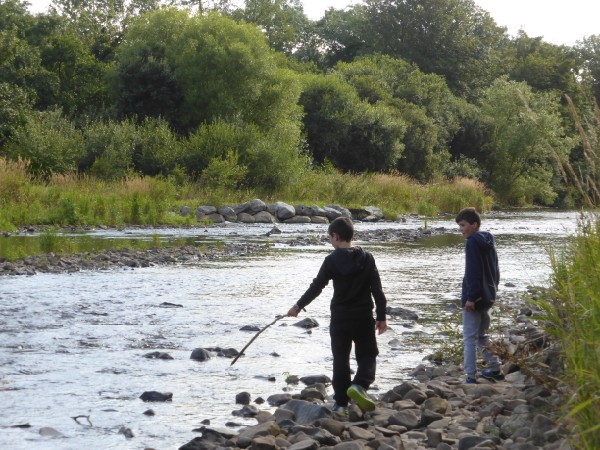 The boys skimmed a few stones and trailed a twig.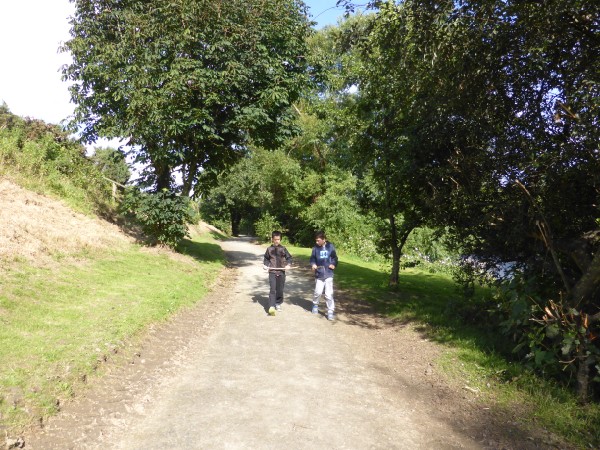 The walk is quiet and sheltered from the bustle of traffic.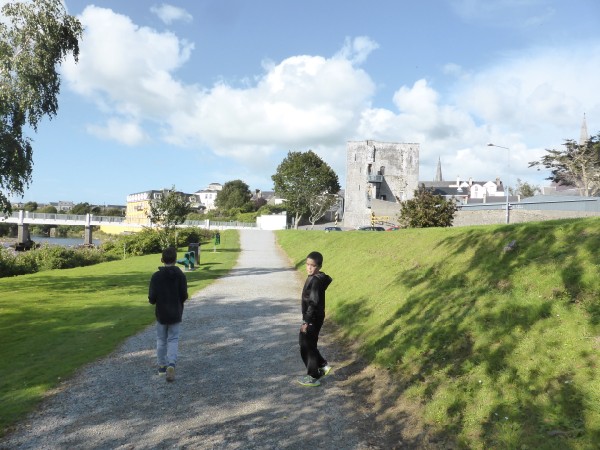 We came up the road at the back of the Listowel Arms.
<<<<<<
McGuire's Pharmacy new entrance from Main St.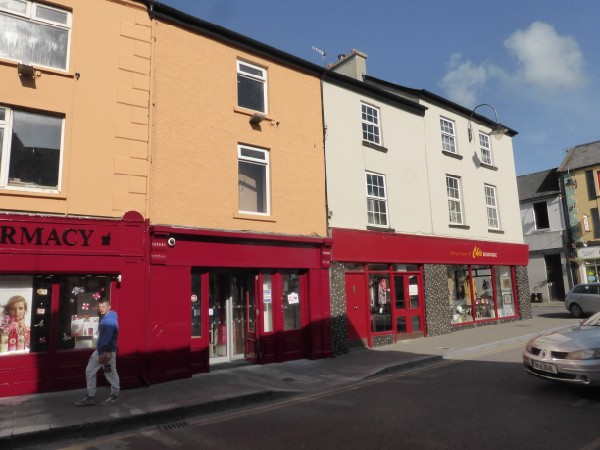 <<<<<<<<
The Light of Other Days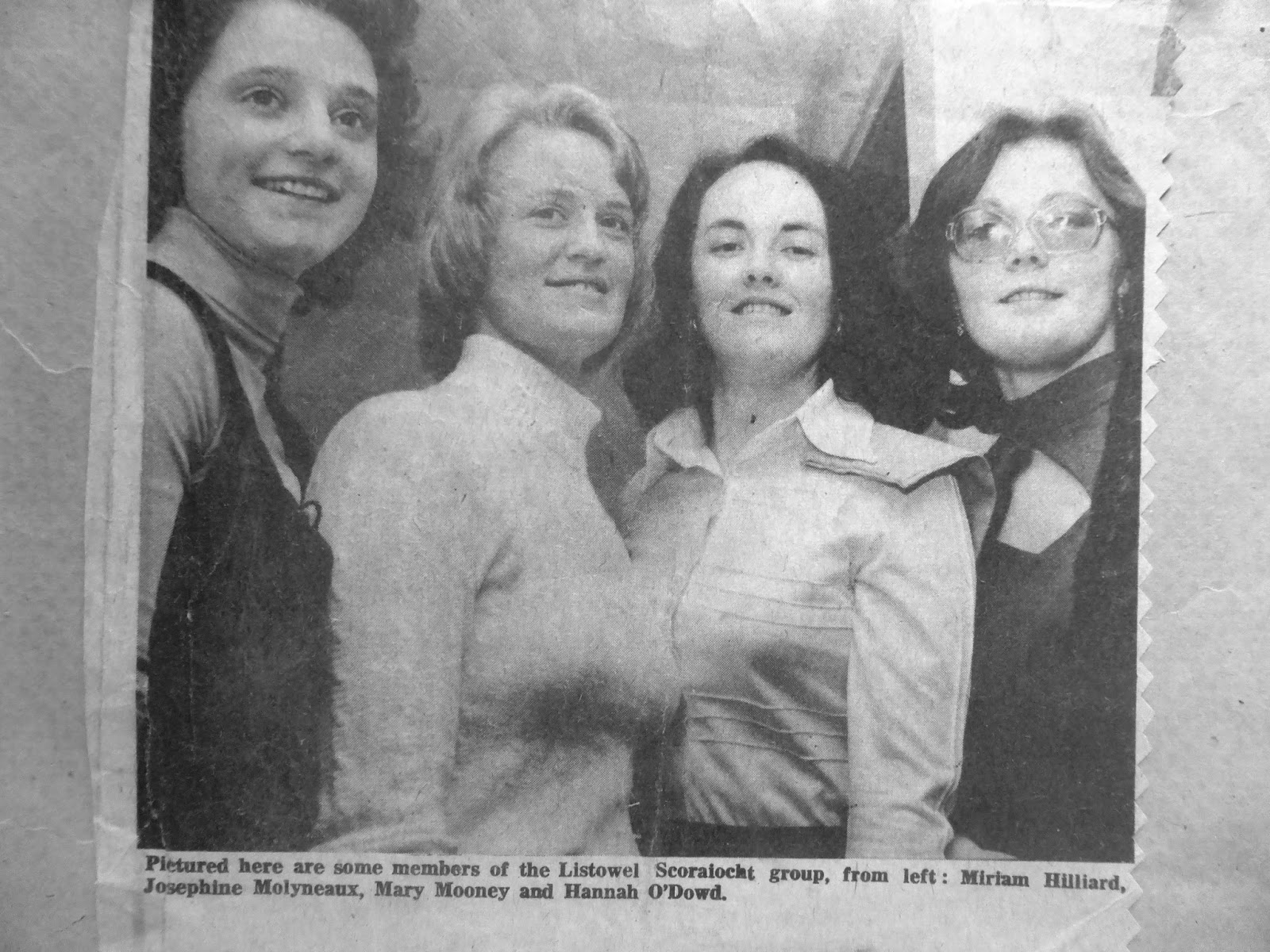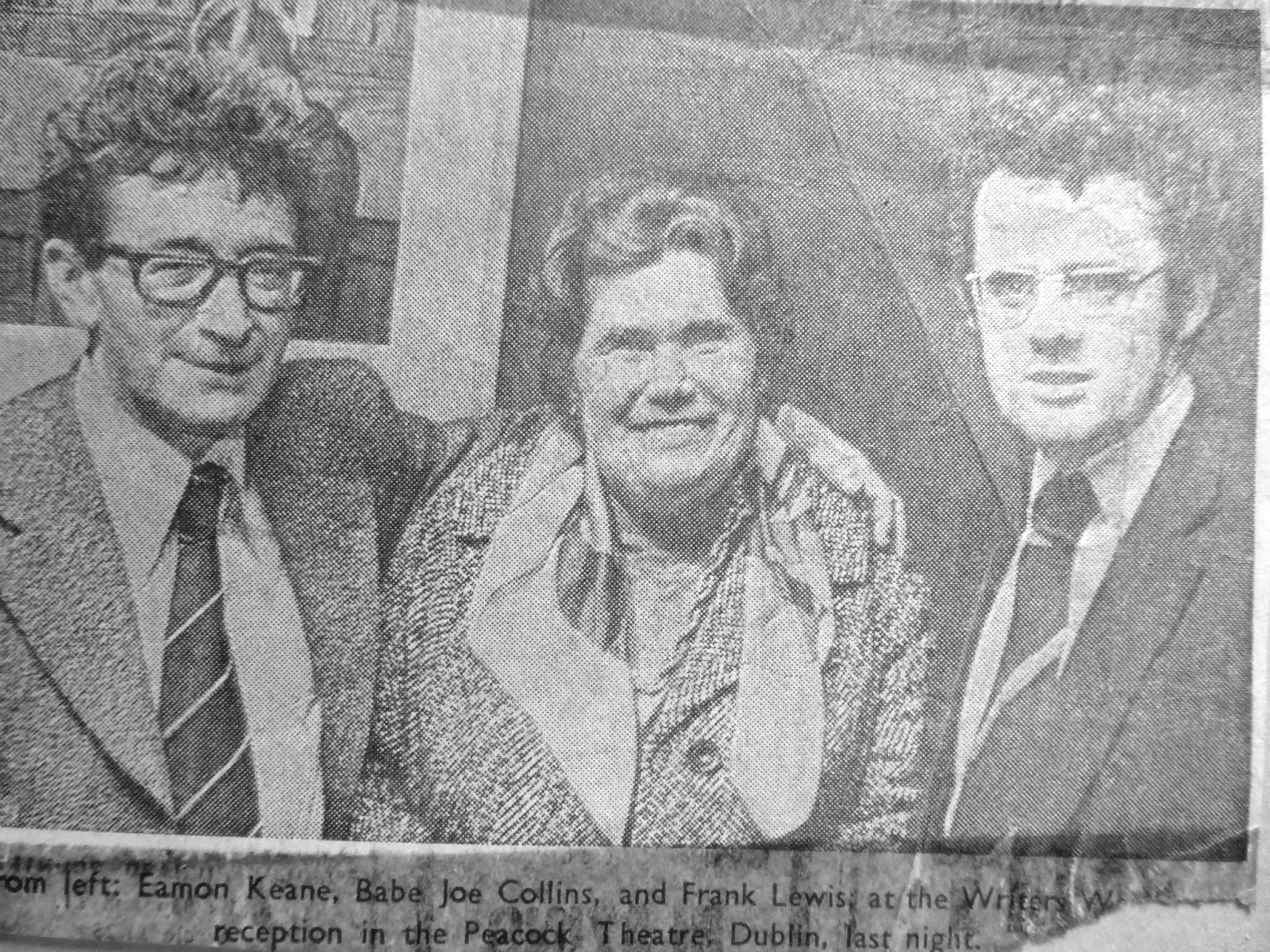 Eamon Keane and Babe Joe Collins with Frank Lewis
<<<<<<<
A few ads from the seventies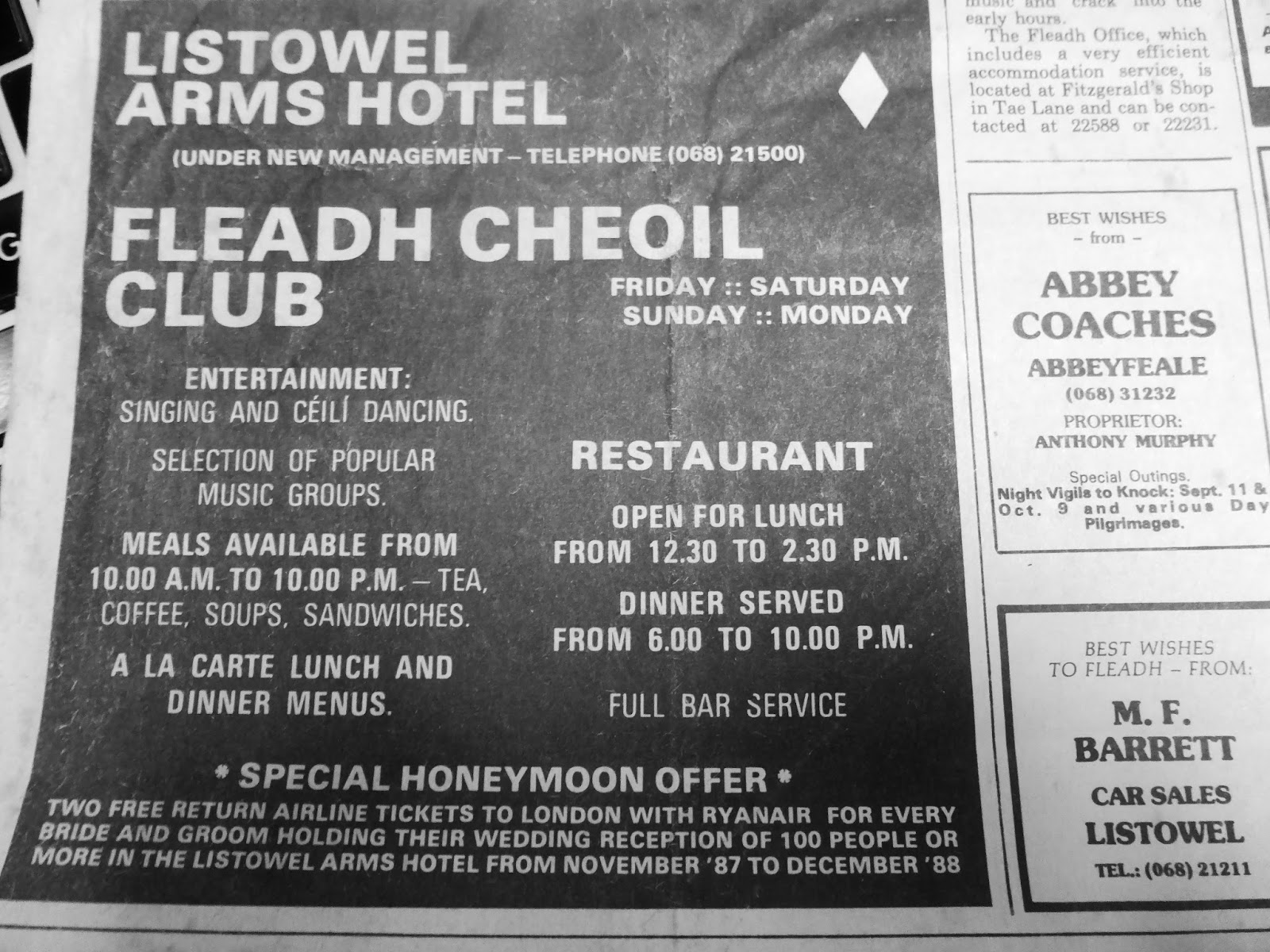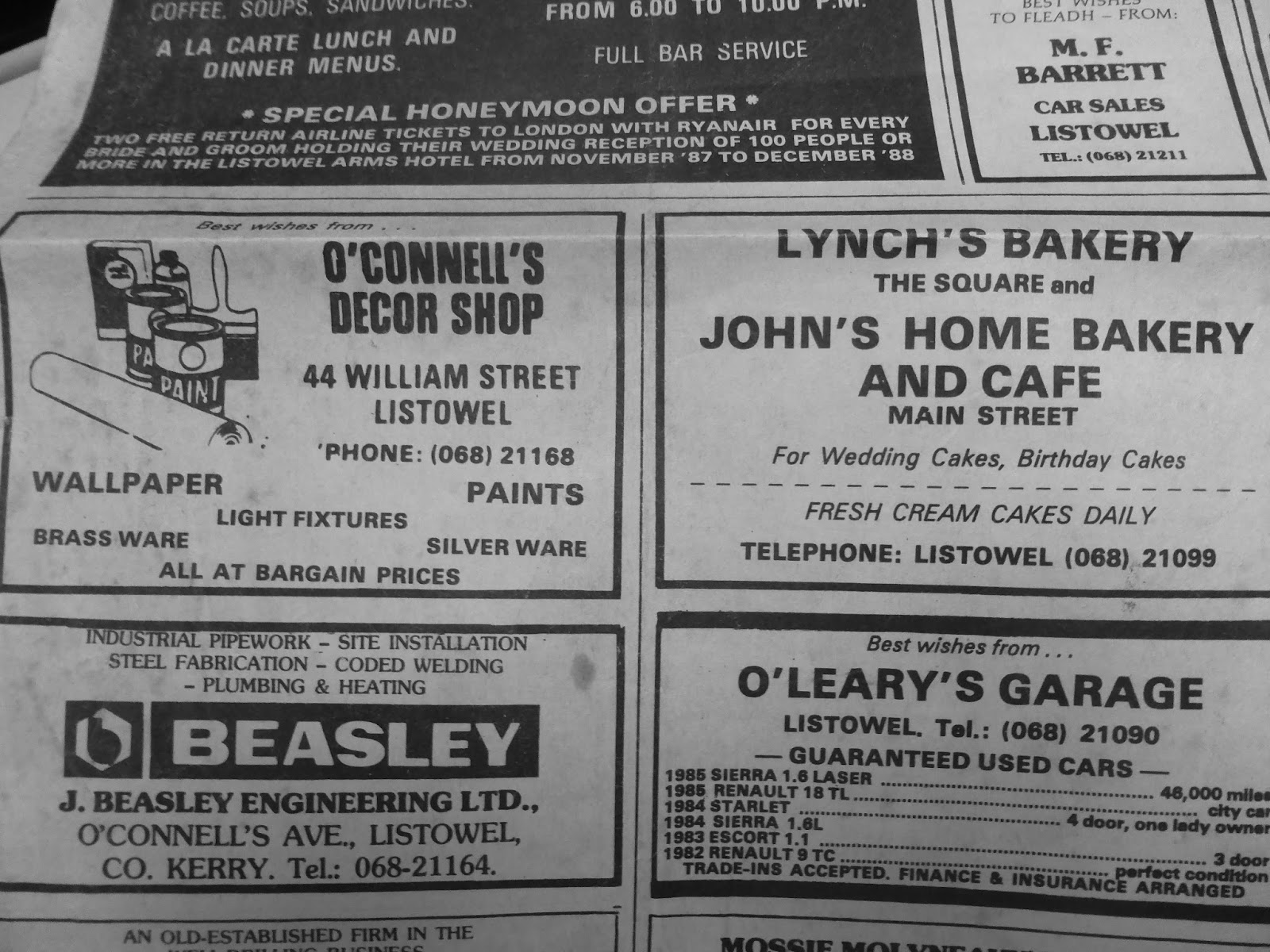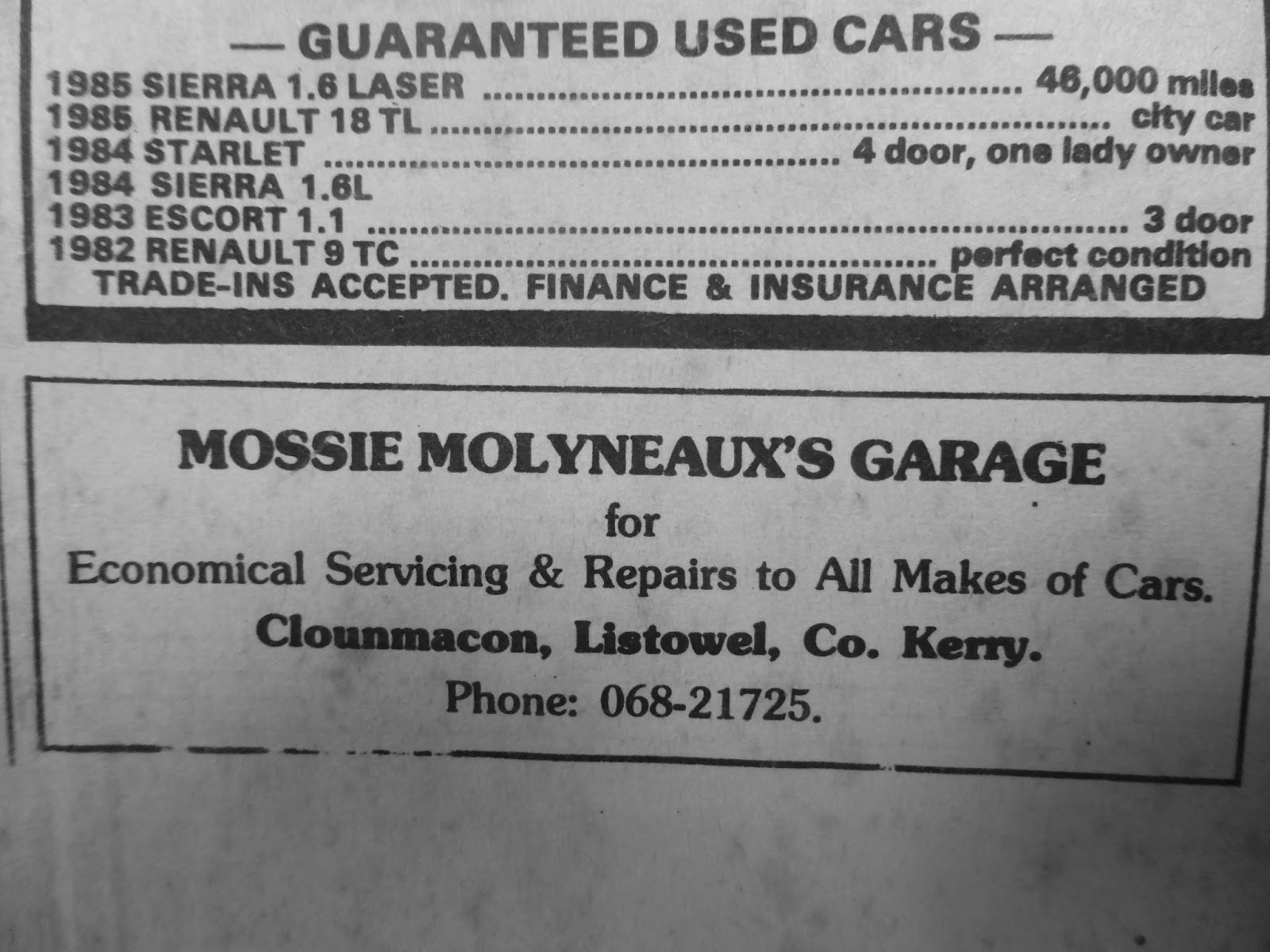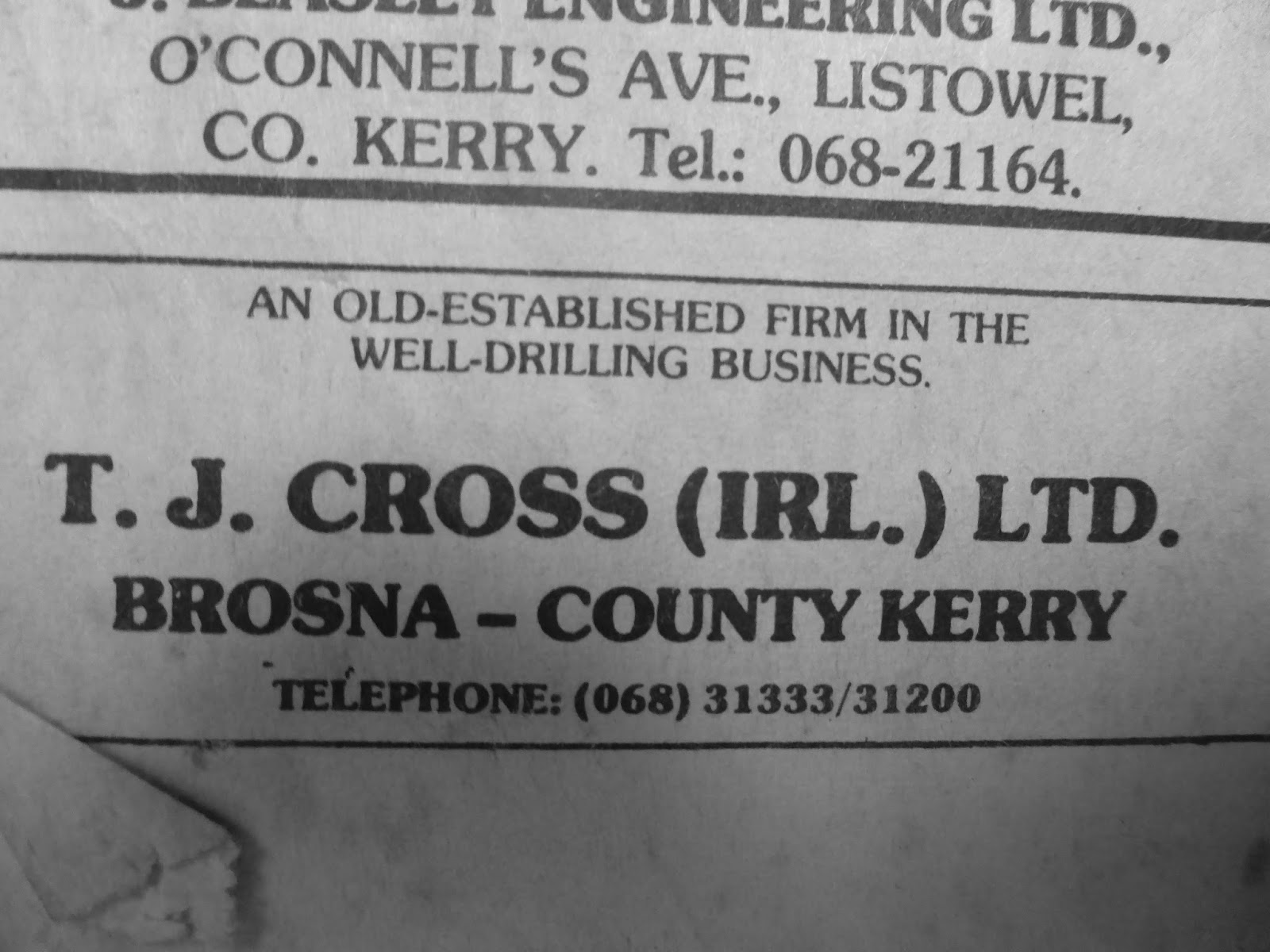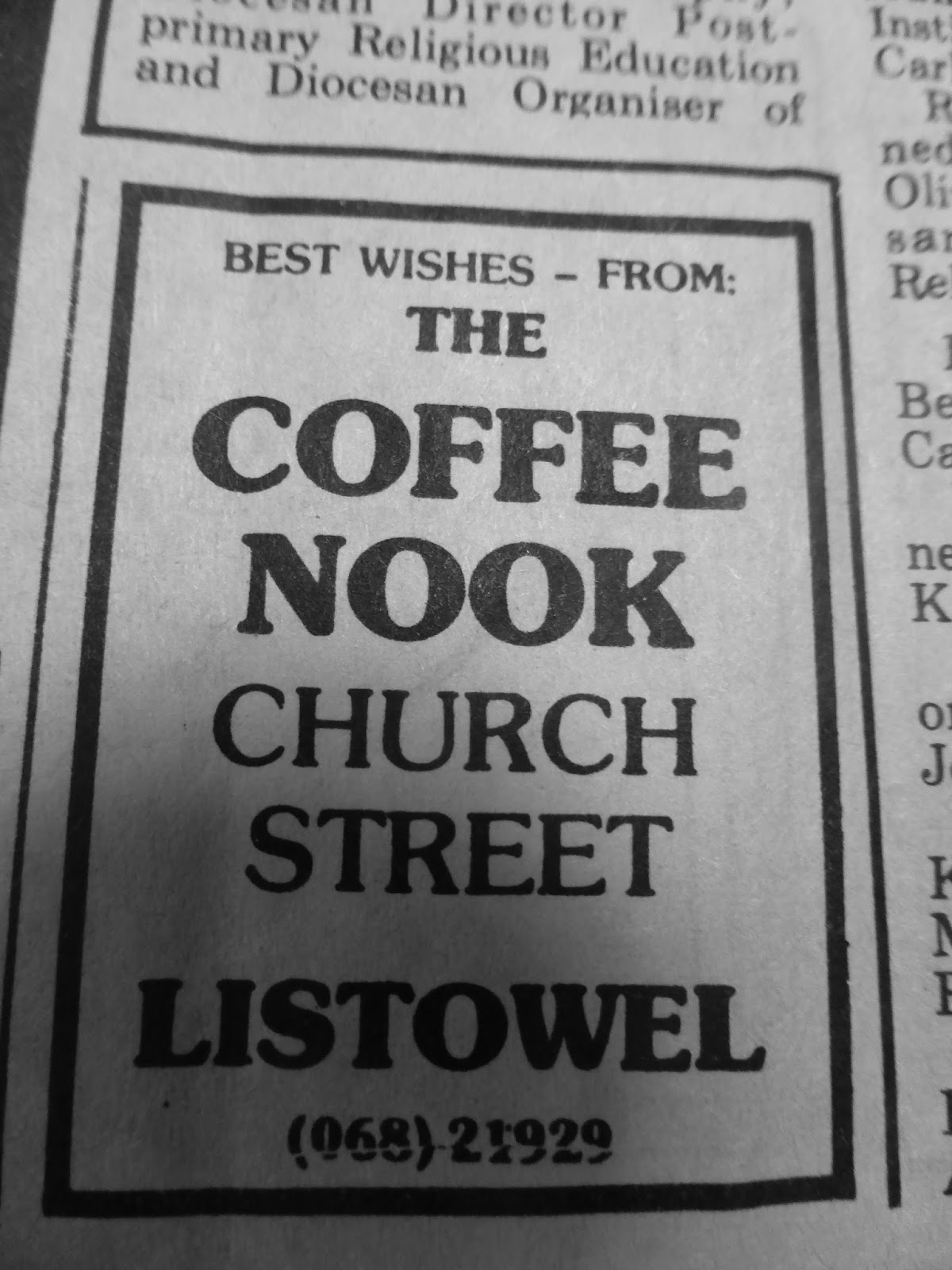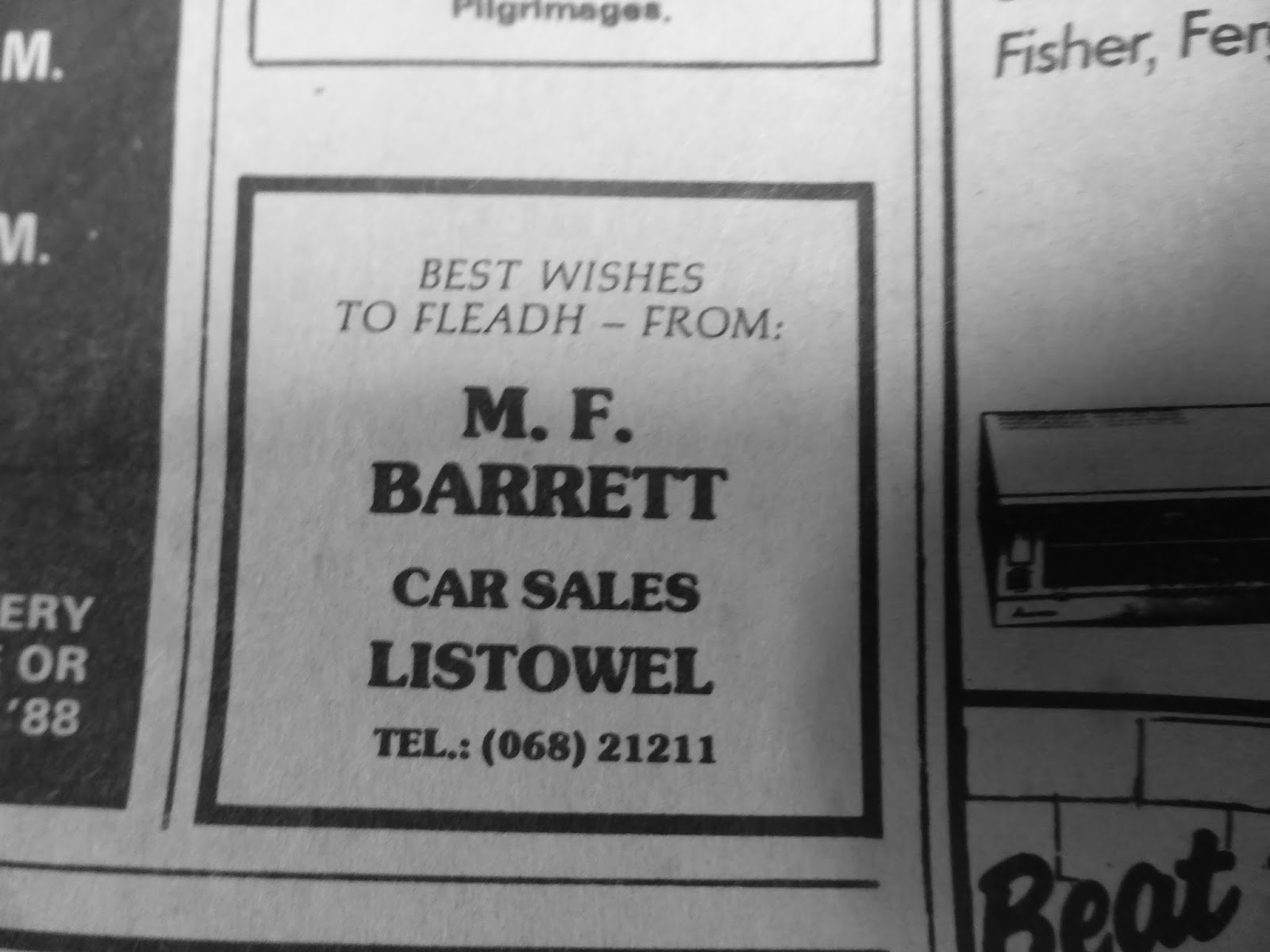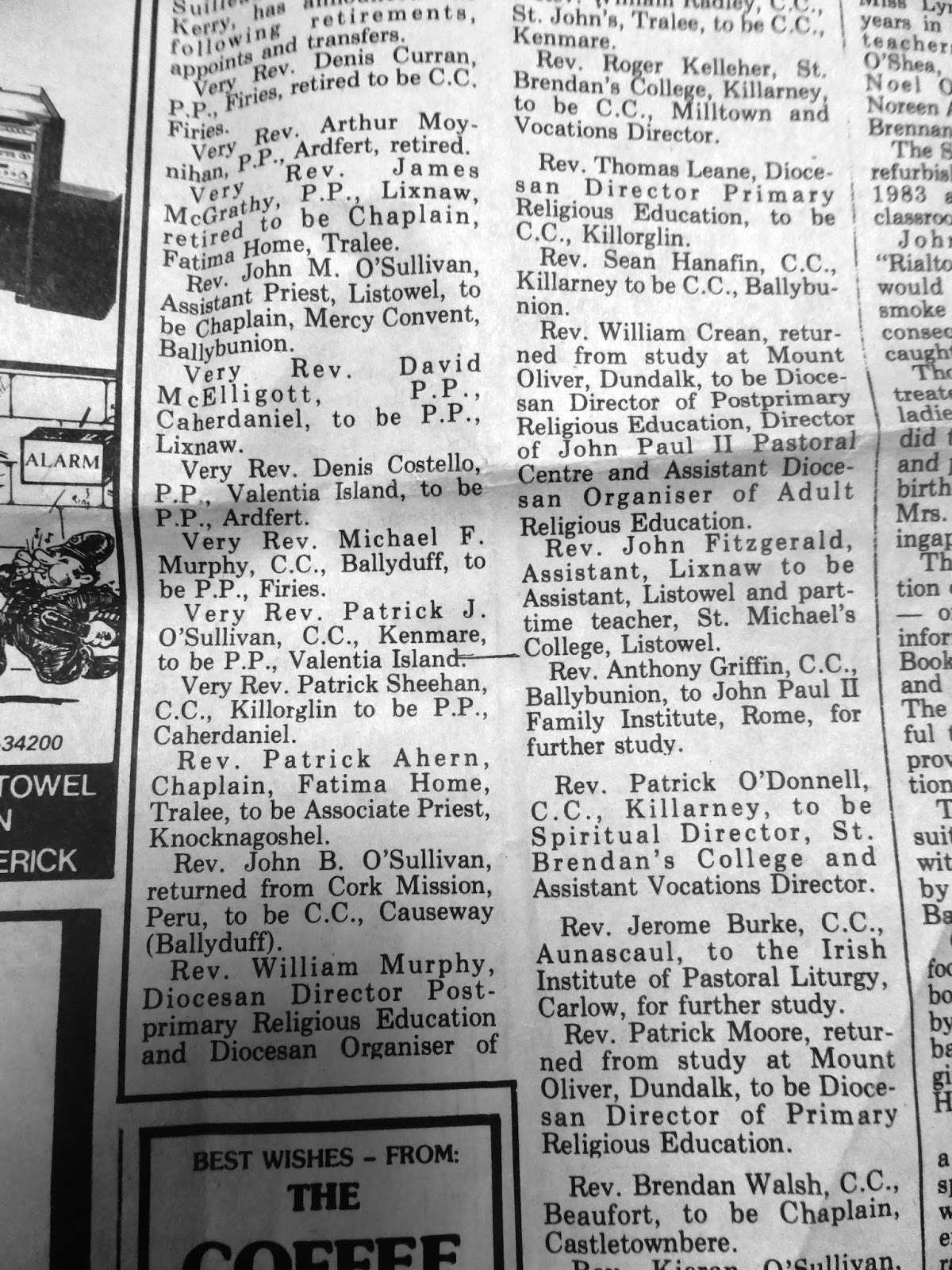 These were the diocesan changes.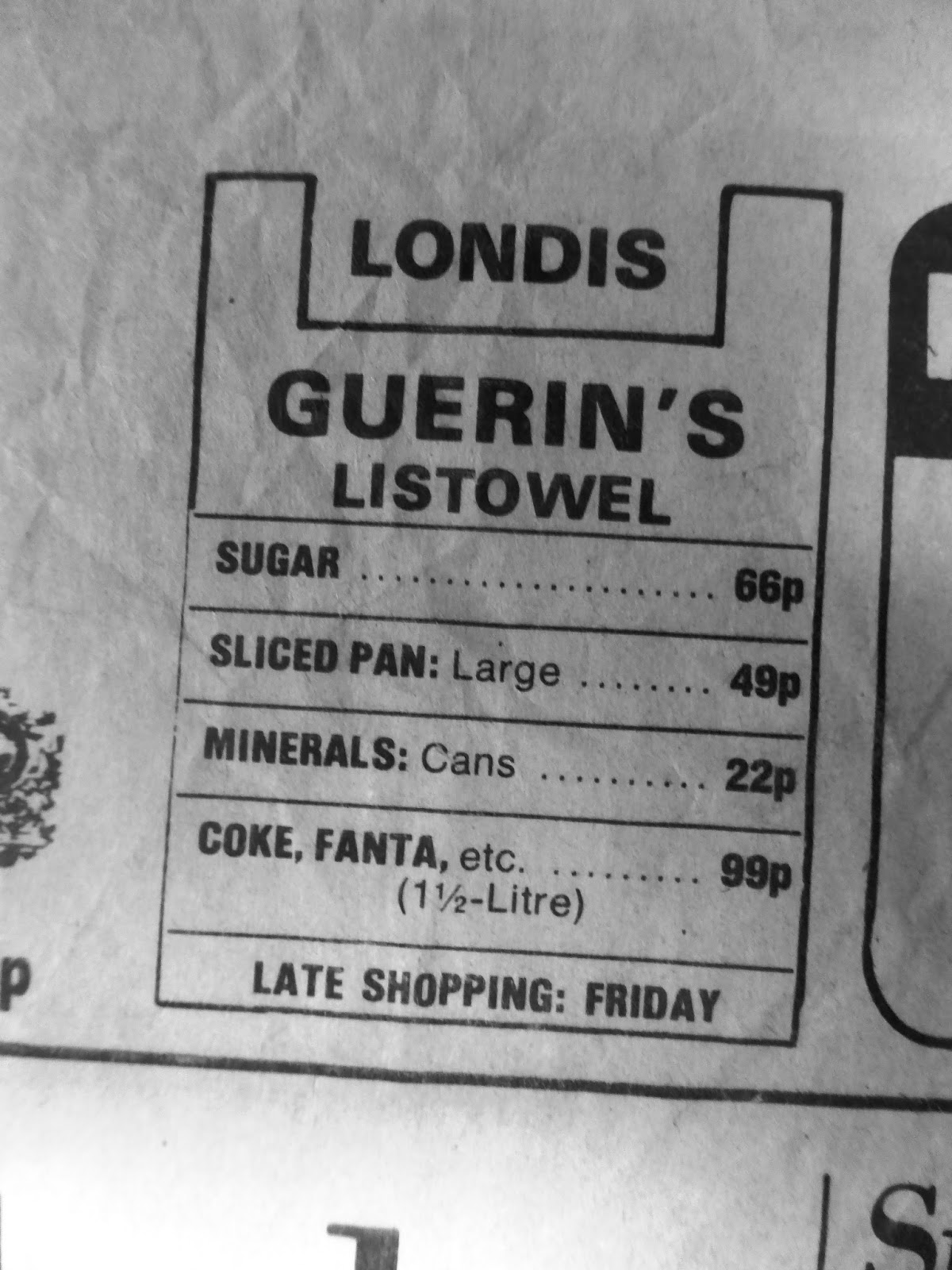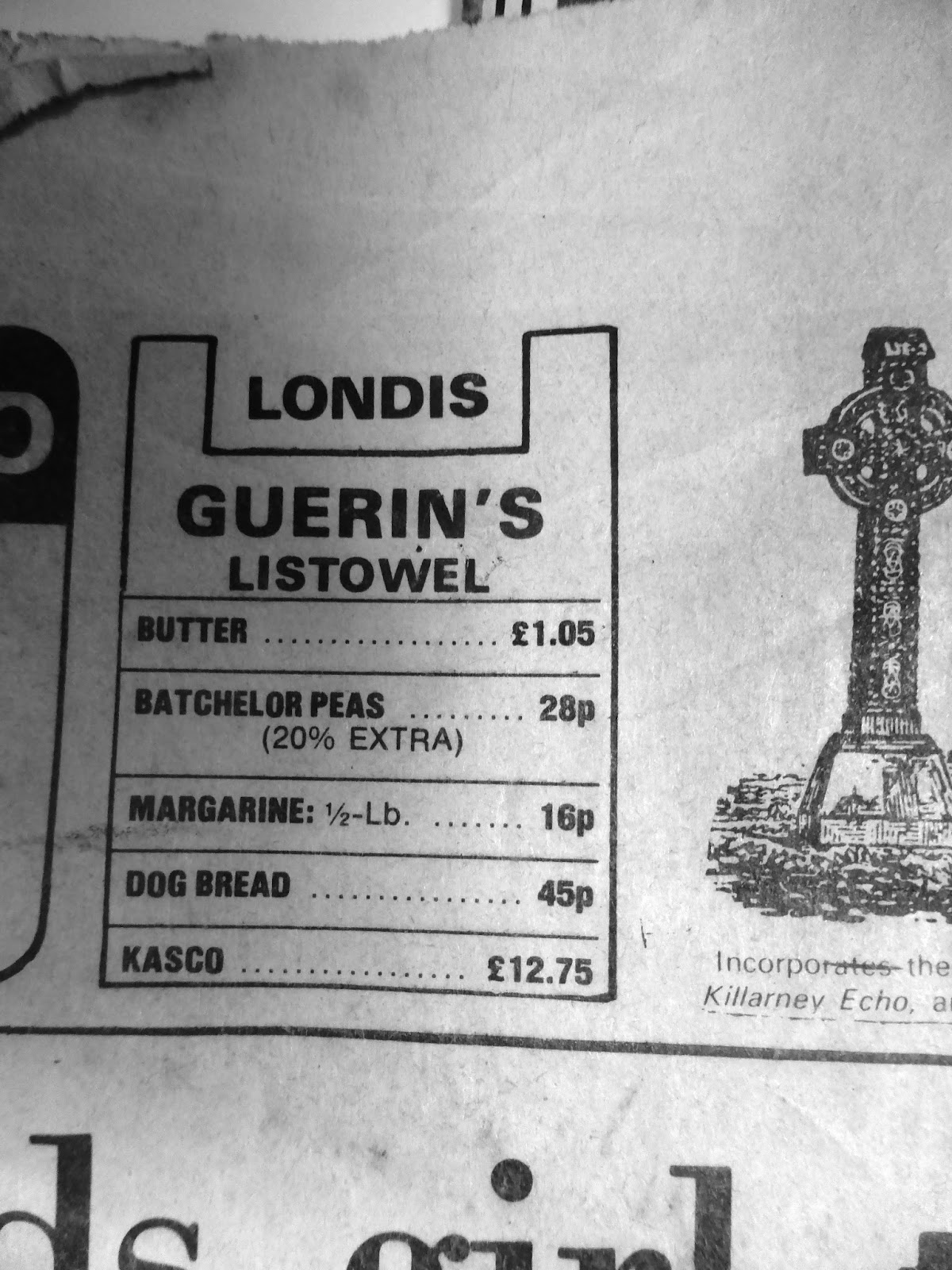 <<<<<
In this lovely video by Denis Carroll, Mary John B. talks to her daughter Joanna about Sive and life in rural Ireland in the 1950s….a treasure.
What a wise woman she was. There was no poverty when we were all poor because we were all the same.
<<<<<<<<


A Cycling Crusade through Ireland


Kerry Crusaders Cycling Club members are currently cycling from Malin to Mizen in aid of The Irish Red Cross, The Jack and Jill Foundation and Listowel Hospice. You can support their great fundraising venture by clicking HERE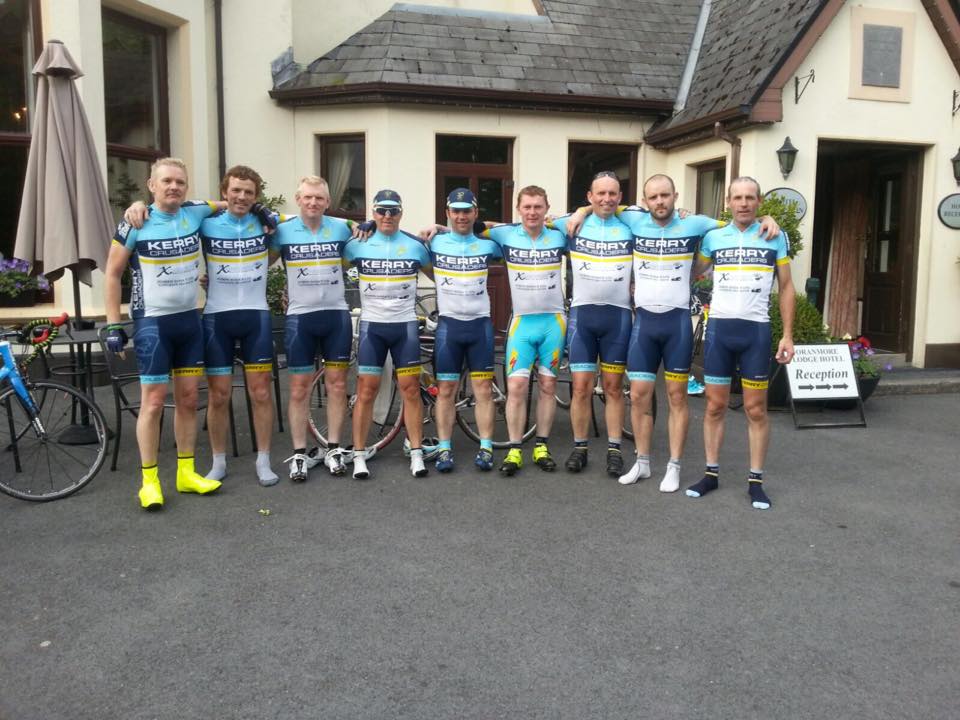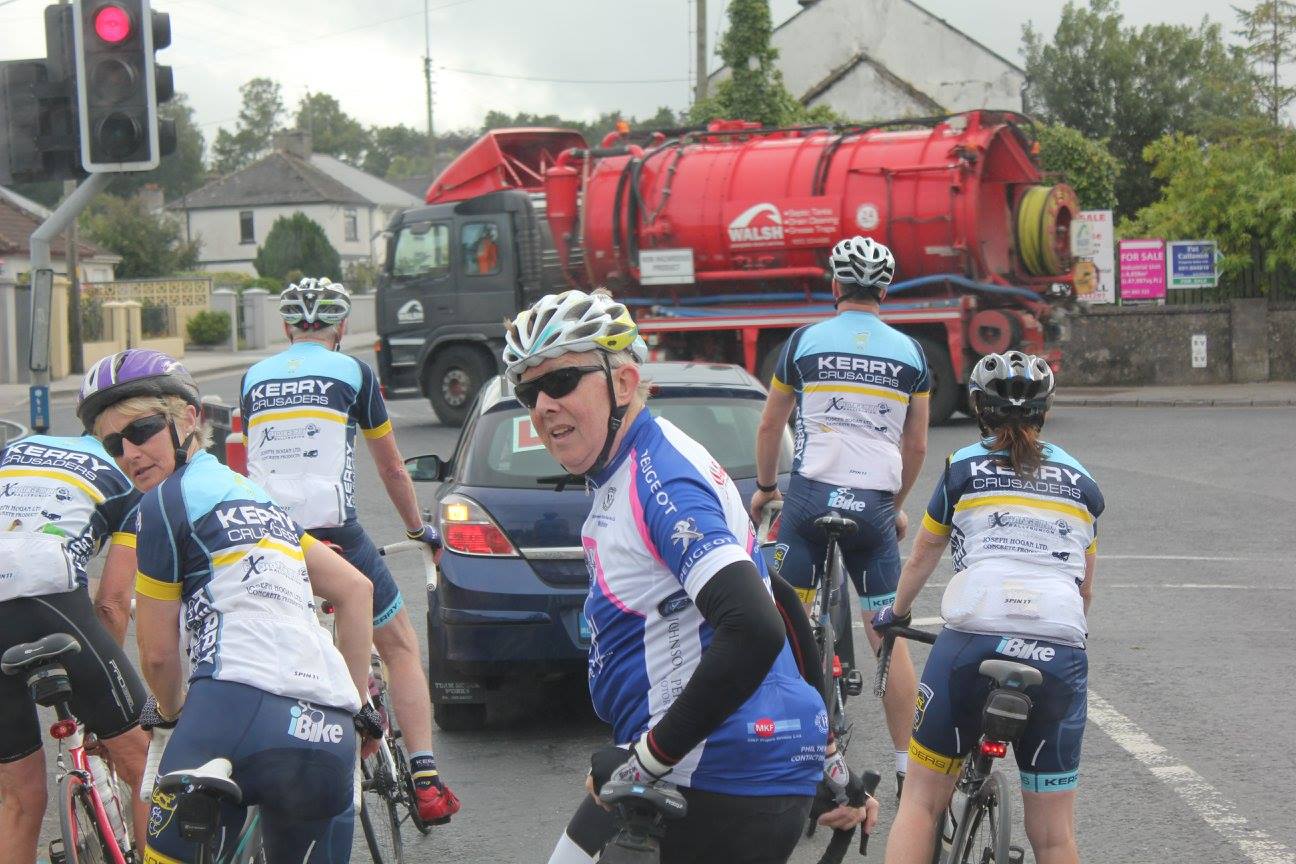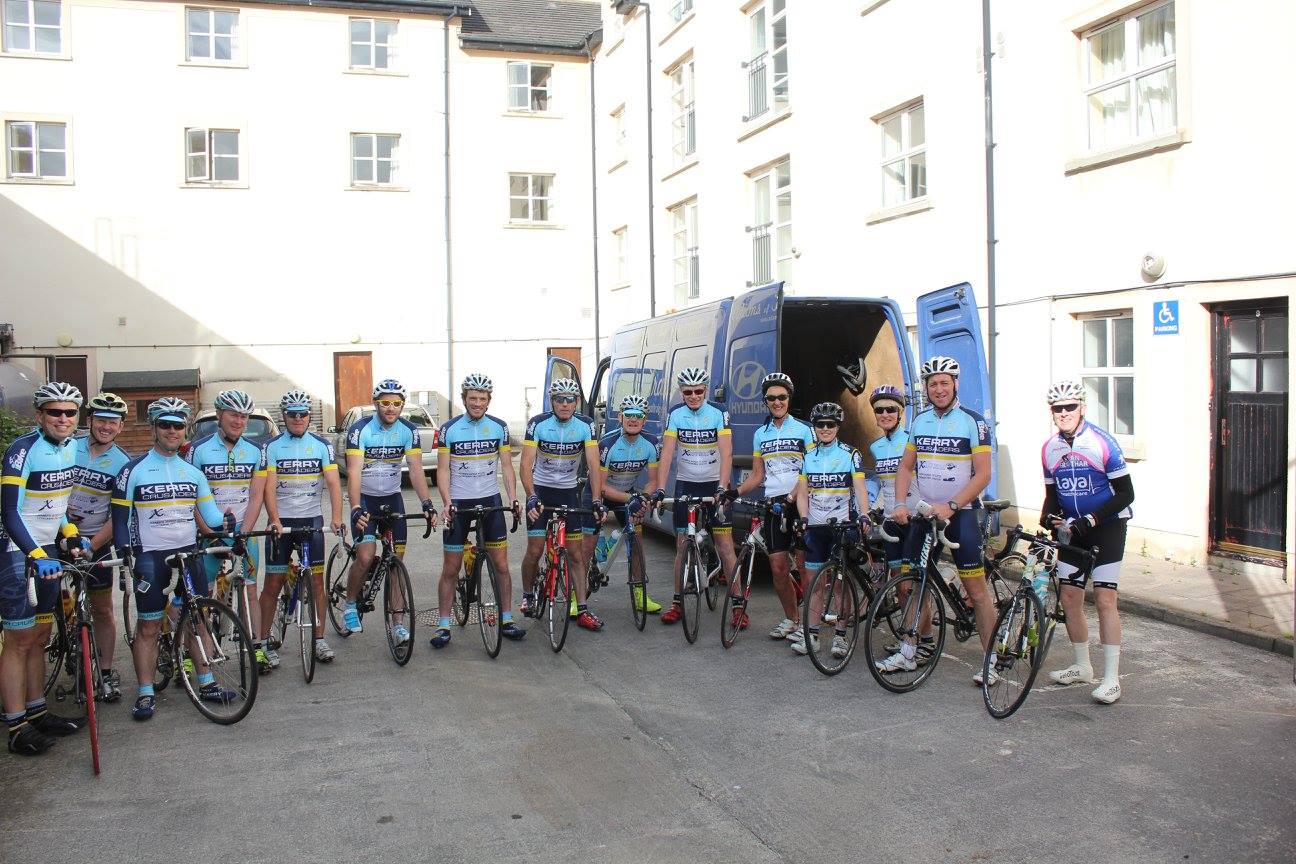 <<<<<<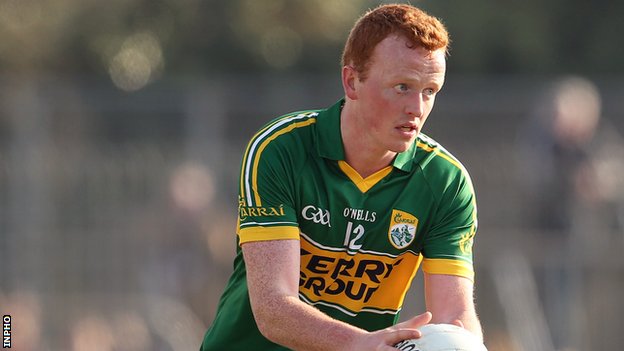 Johnny Buckley, one of the stars of yesterday's win over Tyrone, has a Listowel mother.