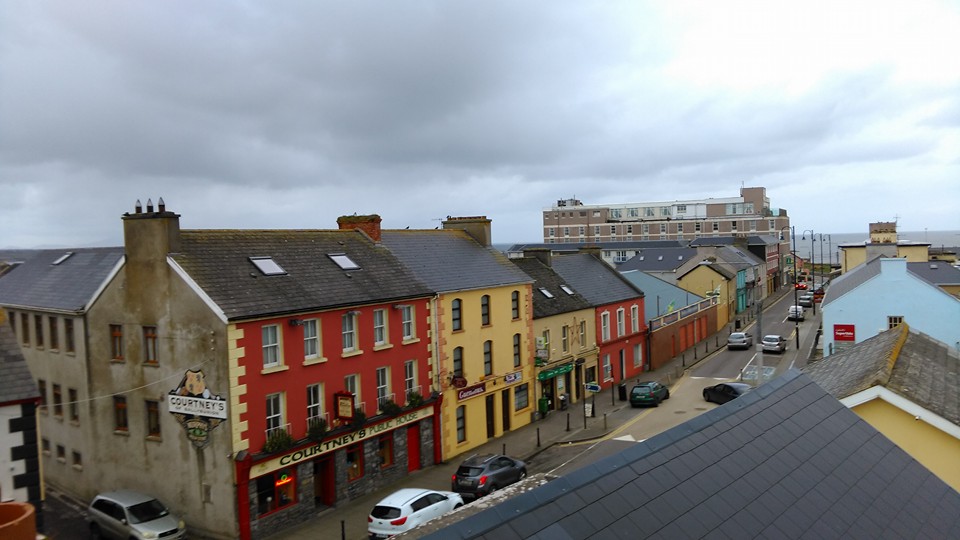 Jason at Ballybunion Prints is a brilliant photographer. Every day, often several times a day, he shares splendid shots of  Ballybunion with us all. I think the unusual angle from which he took this one might have something to do with his other job as a chimney cleaner.
<<<<<<




Mike the Pies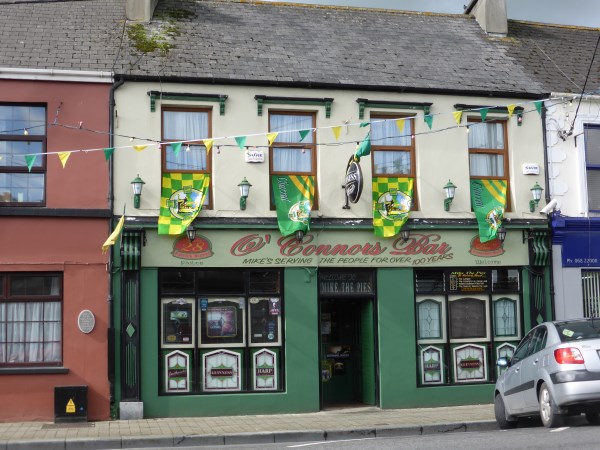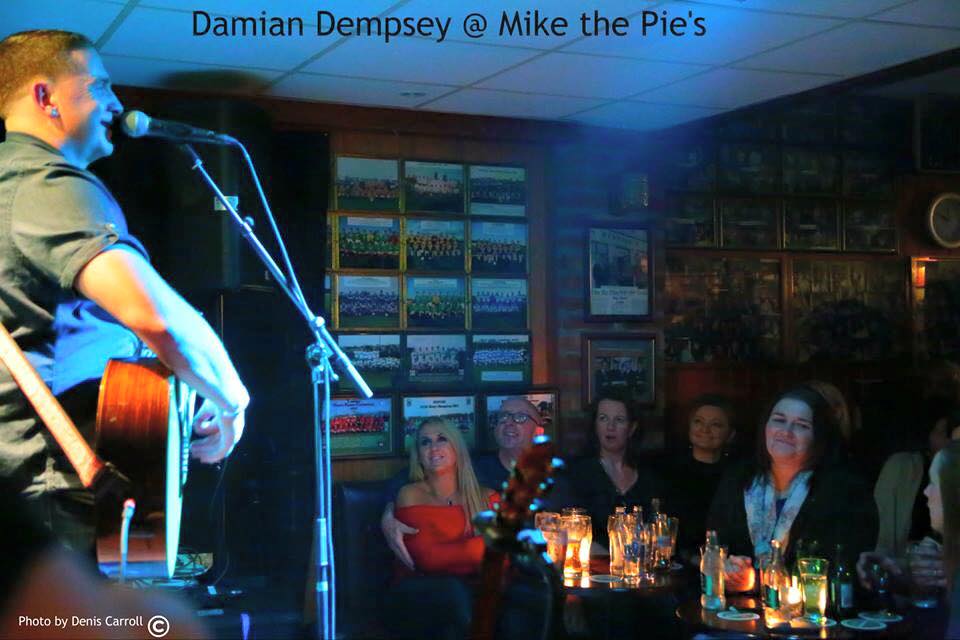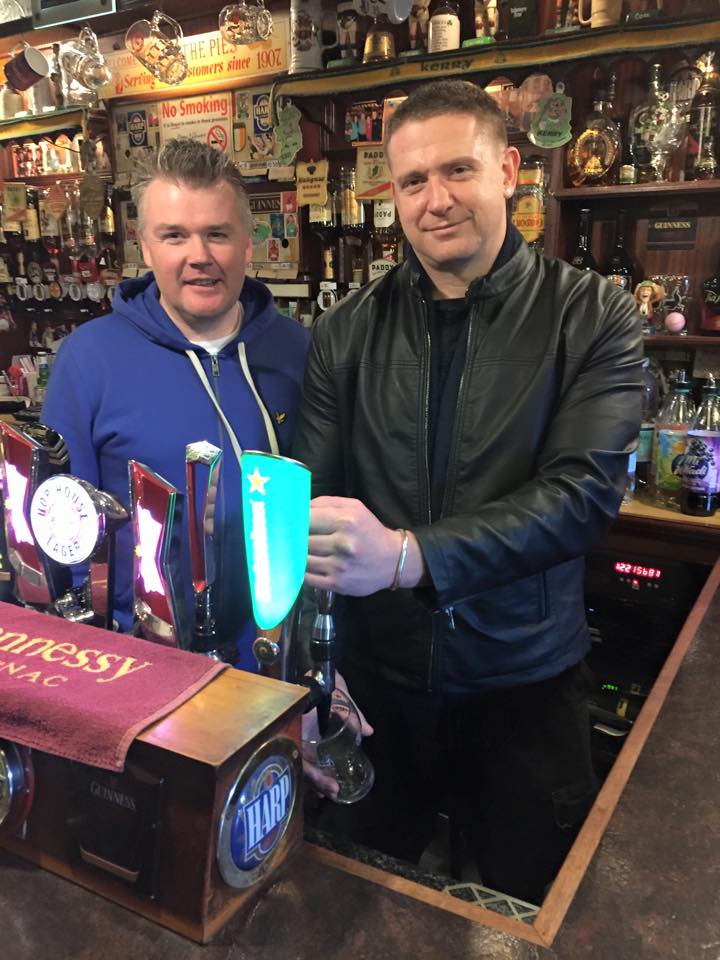 Aiden O'Connor with Damien Dempsey behind the bar in Mike the Pies   (photo; Denis Carroll)


This venue is now the best spot in North Kerry to catch a live gig. Last week they has another huge name on stage, Damien Dempsey.
<<<<<<<<<




Bernard O'Connell opens the family album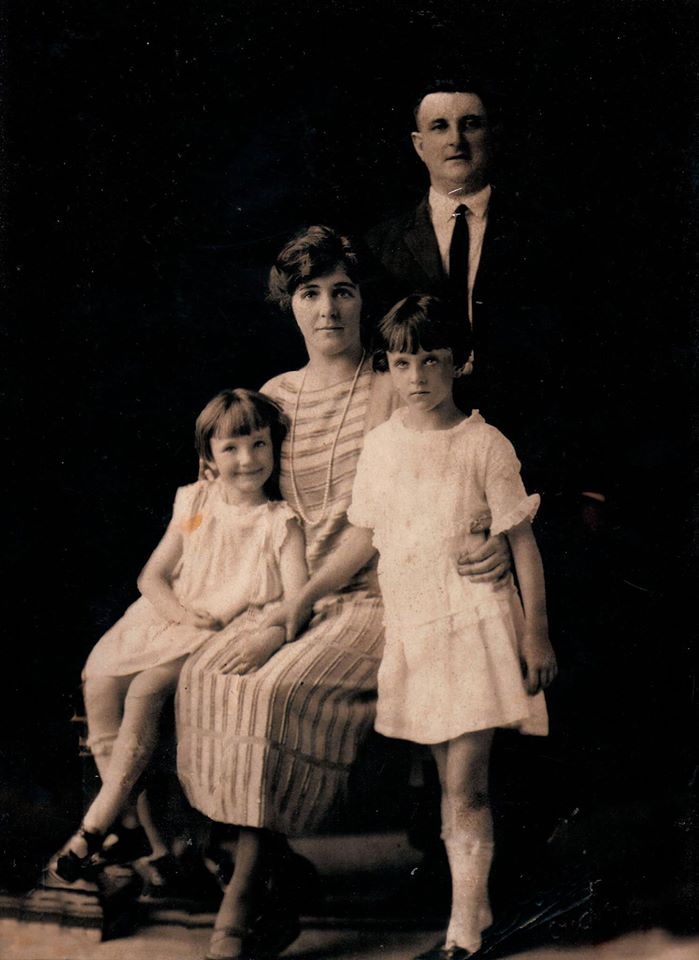 This is Bernard's paternal grandfather's brother, Edmund who grew up at 31 Upper William St. Listowel in the same house where Bernard, himself was reared. Edmund moved to the USA in the early 20th Century. He lived in Chicago, married a girl from Roscommon and had two girls. He was a Professor at Loyola University. He died tragically in an automobile accident in 1926. 


This photo was taken in the mid 1920's.
When Bernard was in Chicago last year he went to visit his grave.
One of Edmund's daughters married a Mr. Carp from Cleveland and he received a Bronze star for his heroic deeds of bravery in the D-Day Landings in Normandy. Bernard met the man over 10 years ago before he passed and found him to be an amazing man, very humble and did not mention a lot about the war.
<<<<<<<<<


Athea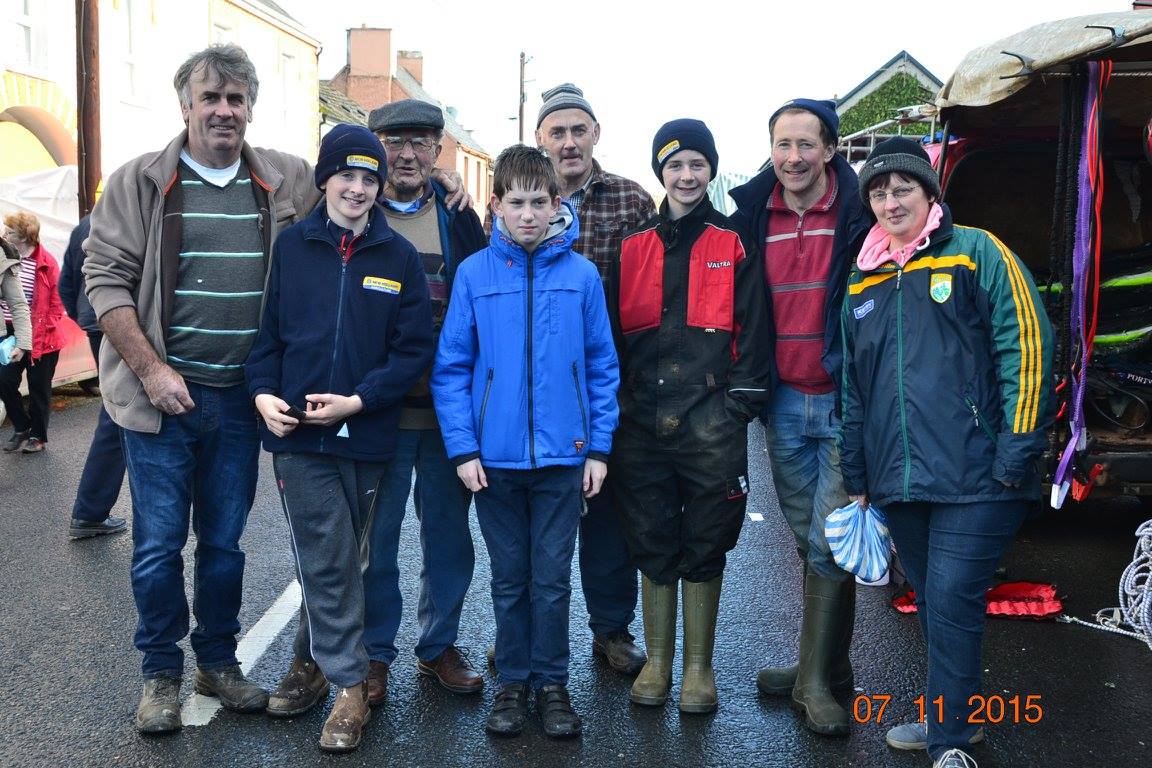 Elizabeth Brosnan took her camera to Athea Horse Fair recently


<<<<<<


A Callout from Junior to Former Badminton Club Members
The Listowel Badminton Club wish to advise you all that they will be holding their Christmas night out at John B.Keane's on Friday night December 11th.
This will again be in the shape of the Table Quiz which has been most enjoyable for the past number of years.
As a member of the Club last season, or possibly in former seasons, we take this opportunity to invite you to attend. We would really love if you would take time to join us .
We will again hold our Kris Kringle this year, again bring something not more than €5 value, some thing seasonable or something comical, the choice is yours.
If you do bring something for the Kris Kringle do check it into me and make sure that it is numbered, don't just lay it with the others and say nothing.
Unfortunately, I have deleted many of my last seasons contacts so do pass the word around to anyone you feel that might be interested in attending. There will be the normal fixed charge of €3 for the night and as usual, finger food will be provided, so for number purposes do let me know by Tuesday if you will be attending plus any other person whom you may make contact with.
Do try and be present for 8.10 pm as the draw and tables for the quiz must be sorted out by our quiz master Mark Loughnane and that takes time and is no easy job so your co-operation would be much appreciated.
Hope to see you all present on that Friday night, but why not join us also on Thursday night, Dec. 3rd for our Christmas Badminton competition, again let me know by Tuesday December 1st if you wish to take part in this Christmas fun tournament.
Junior
<<<<<<
New Website
St. Mary's Listowel has a great new parish website HERE