Been There, Done That, Bought the TShirt Hoodie
In July 2015 the weather in Kerry was bitterly cold. Temperatures were below normal, it rained constantly and generally it felt like November. My grandsons, newly returned from balmy France were booked in for a week at Ballybunion Surf School. The first day got the week off to a bad start. Surfing was cancelled, due to the dangerous conditions in the sea. After that surfing went ahead every day despite the cold and wind. I'm afraid my boyeens loved the surf but found the conditions hard to tolerate. In short they were blue with the cold.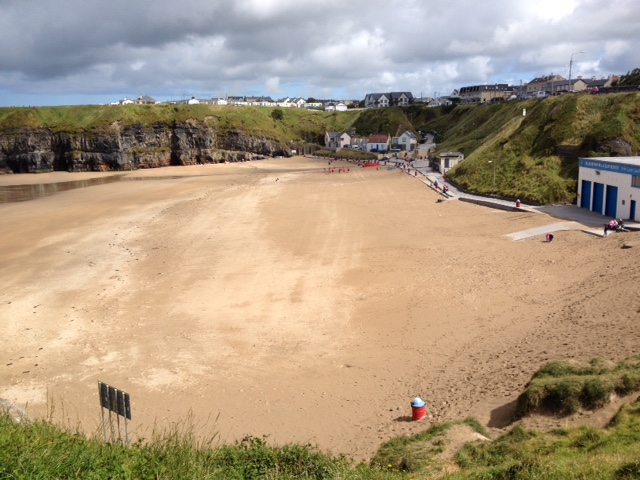 I took this photo on the Ladies' Beach Ballybunion at 12.00 noon on July 29 2015 while the boys were in the sea.
A picture paints a thousand words.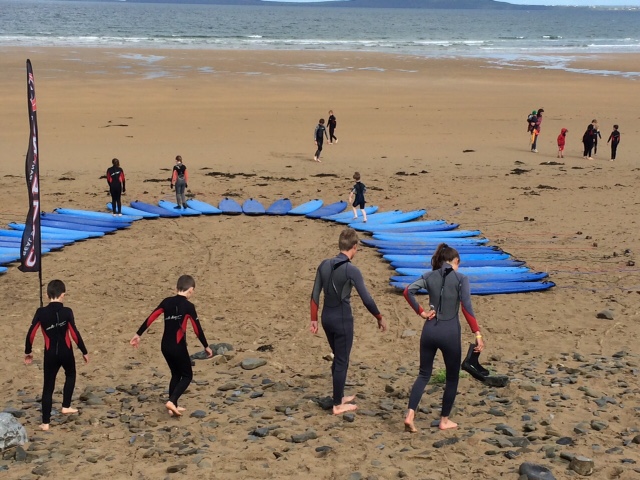 Mark Mulvihill and the hardy crew at the Surf School were making the most of it.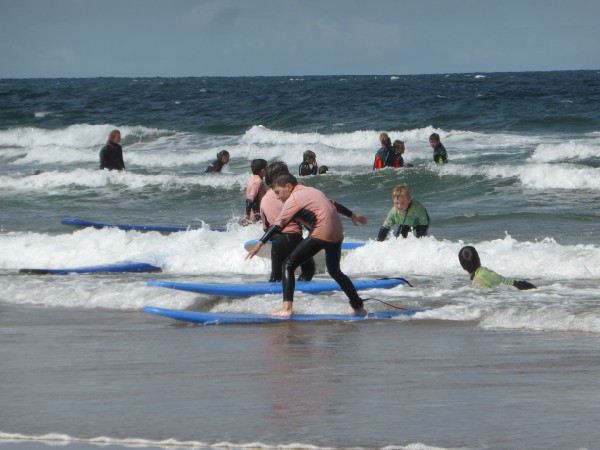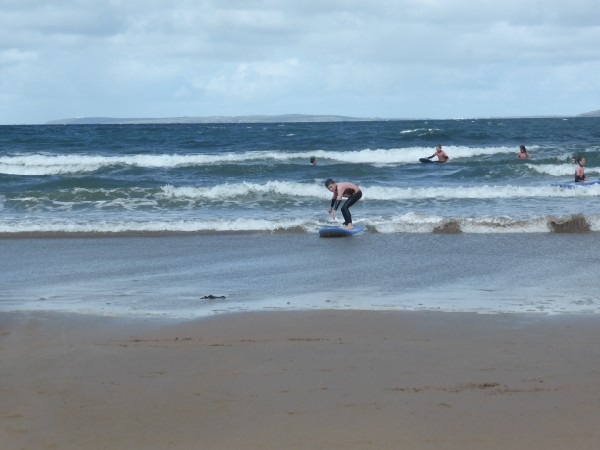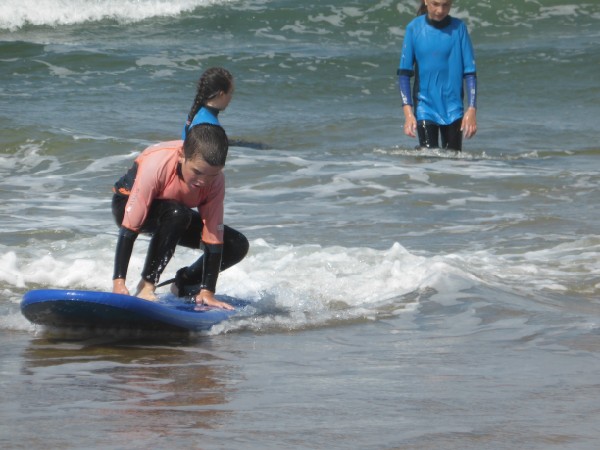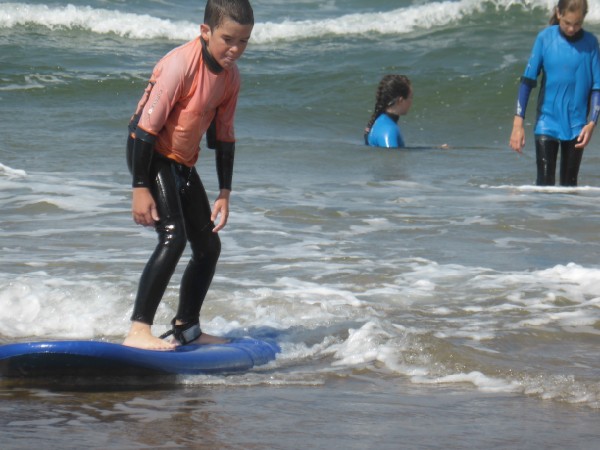 Above and below are some photos of the boys in the water.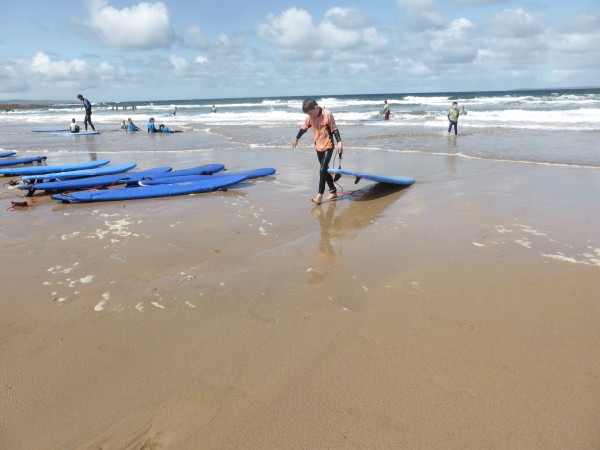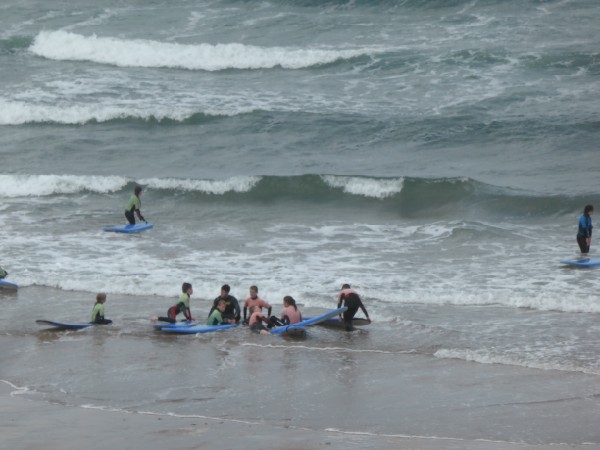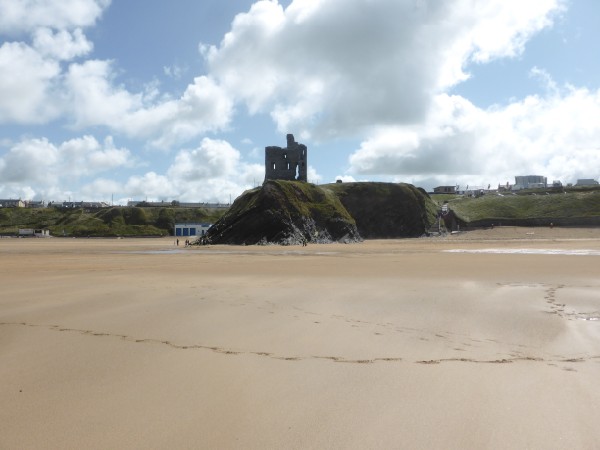 The beach was empty.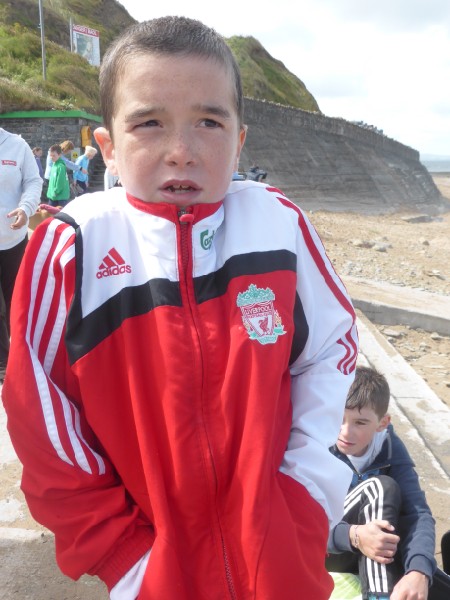 Killian couldn't wait to get his clothes on.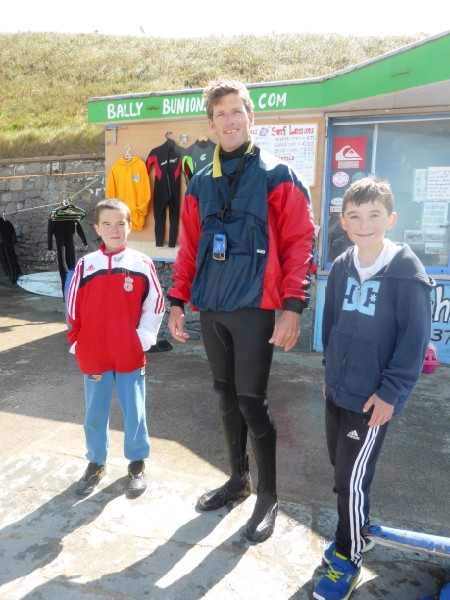 Mark Mulvihill is doing a great job, running very enjoyable summer surf camps in fairly testing conditions.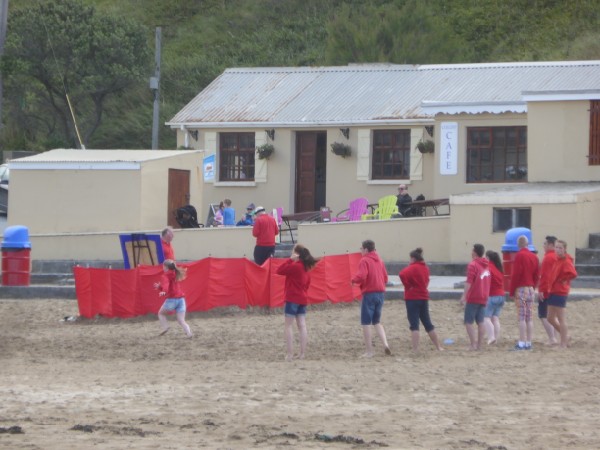 Even the beach mission had no takers.
Killian was very proud to display his certificate and photo. He also loved the new hoodie.
<<<<<<
Another of Betty Stack's old cuttings
I don't have a date for this one but it is the organizing committee of Fleadh na Gael. This Comhaltas venture differed from the All Ireland fleadhanna in that there were no competitions. There were lectures and sessions. There was also ceilidhe and a Teach na Féile each night.
The organizing committee were Michael Dowl;ing, Bernie long, Matt Mooney, Cathal Fitzgerald, Willie O'Donnell, Marie Gorman, Joan Rochford and Collette Daly
Betty Stack agreed to make mutton pies, a Listowel race week delicacy, for patrons of the Teach na Féile on the Friday Saturday and Sunday nights. According to the paper the committee reckoned that they would need 1,000 pies!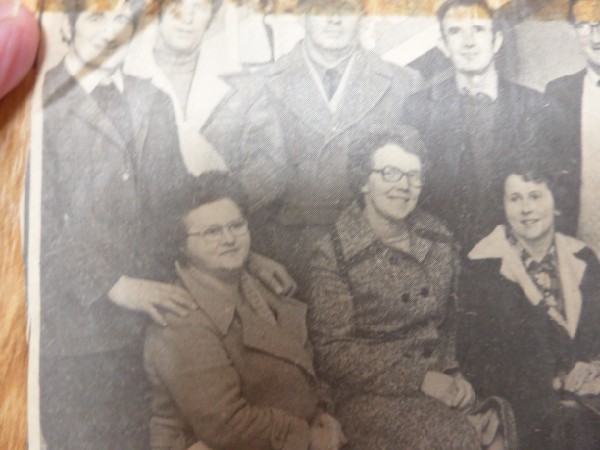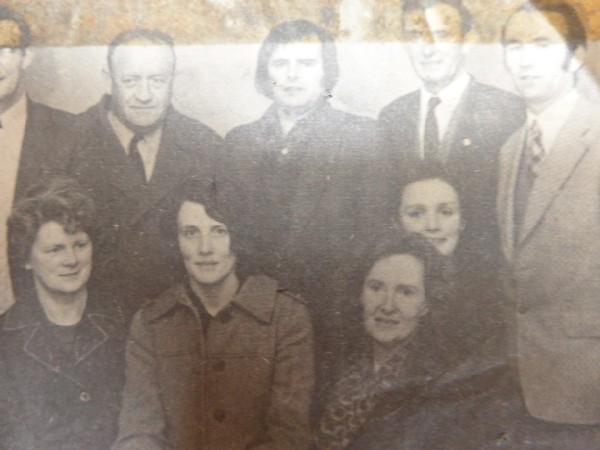 I photographed the cutting in two halves, because the quality was poor.
<<<<<
Key of the Door!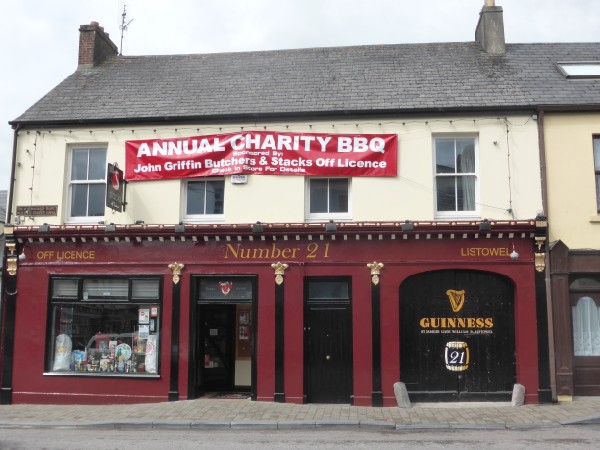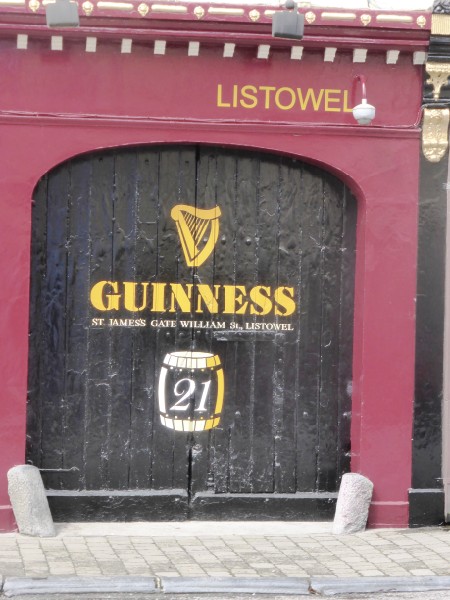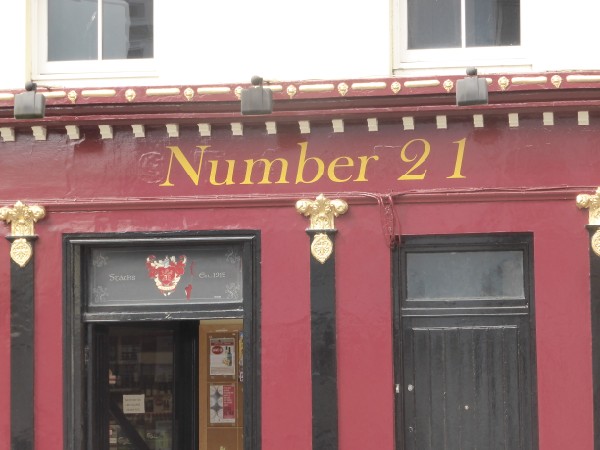 Stack's off license is now part of the Number 21 chain.
<<<<<<<
Four wheels bad, two wheels good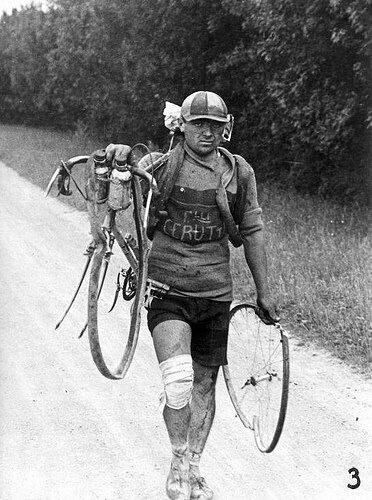 This poor man took part in the Tour de France in the early 1900s.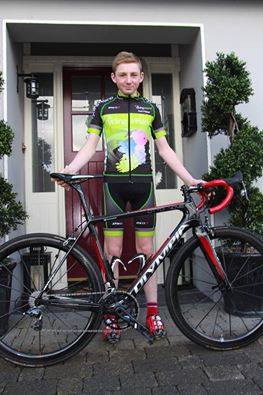 Fast forward to 2015 and this promising young rider, Tom O'Connor of Duagh has the best equipment and support behind him as he sets out on his cycling career with The Irish National Youth Cycling Academy. (photo; Duagh Sports)