Ballymullen, Tralee


The following account of Ballymullen jail is taken from Historical Tralee and Surrounding Areas


"The old jail in Ballymullen Tralee, formally opened in 1819 . it was described as a " large substantial structure , convenient for the accommodation of three hundred prisoners" much more than the older Tralee town jail which was situated in the Square. Many hundreds of people were incarcerated in here for crimes as simple as stealing a loaf of bread to major crimes of murder, and treason. There was a time no matter whether you were man woman or child you could end up there."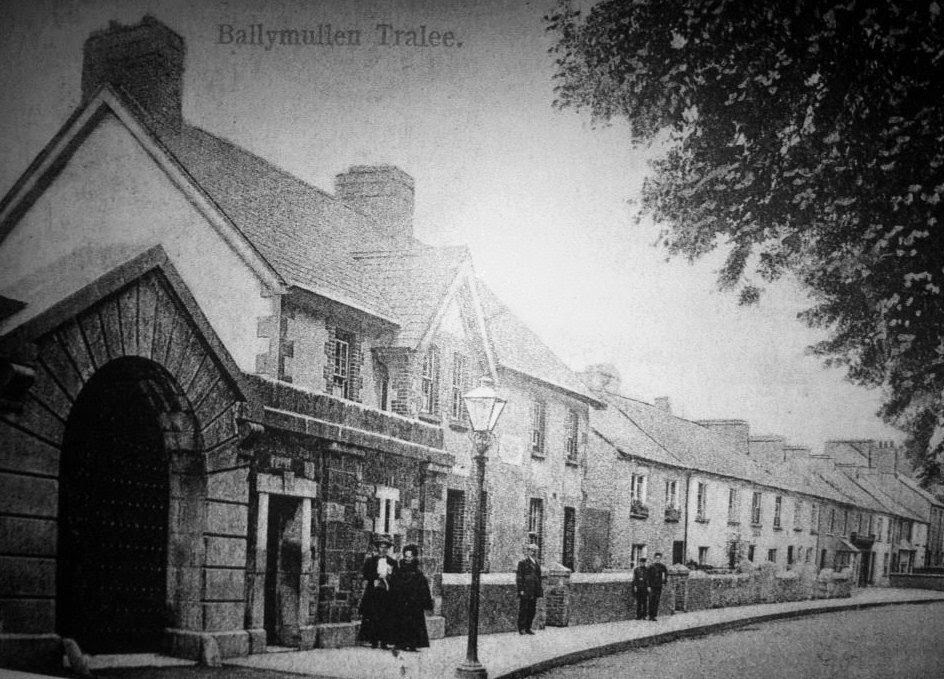 Ballymullen today




<<<<<<






Obituary from 1988
(I have retyped this obituary to the late Helen Leahy of Mount Rivers. It was printed in Kerryman of 13 March 1988.)
It is a notable fact that in the wide parish of Listowel, during the fortnight when all the clergy were on retreat not a single person died. This is the end of chill February. "February, I dread you," as the older generation calls it. It is as if The Grim Reaper were saying, "I will not take an unfair advantage of you at such a time." Coincidence or amnesty, one may name it as one wishes.
On the clergy's return The Reaper resumed his seemingly arbitrary choosing. First he called Ed. Synan, a fine old neighbour from Dromin, who had seen more than four score and ten years. Then he chose gently Jotty Holly, a stalwart of native games, with the happiest of personalities. Finally he called Helen McElligott Leahy of Mount Rivers- one who occupied a unique place in the affection and esteem of all North Kerry people.
The most ill used words in the local vernacular are, "saint" and "lady". In the case of these two words, the image and superscription of true meaning have been erased by overusage. And yet it is difficult to avoid these same words when recalling Helen's place in the community.
For, there was not a single good cause that needed support but Helen came quickly forward to offer her assistance. No speeches, no heroics, no seeking of public acclaim or reward; undeterred by hail, rain or snow, Helen took her place.
And serve she did, without ever raising her voice, for she was dedication personified to that which was worthy. The few quiet words she spoke after due consideration, were sufficient to influence any meeting to a firm decision.
She served so many societies that it is difficult to list them all. The Red Cross, St. Vincent de Paul Society, Listowel Drama Group, ICA, The Old Folks' Home, I.S.P.C.A. and every ad hoc appeal for distress anywhere in the world could rely on Helen.
At the time of her passing she was president of the local branch of Comhaltas Ceoltóirí Eireann.
She lived to see the national fleadh restored to its rightful place in the calendar of festivals and was one of those who, under the untiring chairmanship of Michael Dowling saw successive fleadhanna in Listowel reach a plateau of excellence that it will be difficult to surpass.
An observer saw her standing outside The Listowel Arms Hotel, formerly a McElligott family hotel, on the final Sunday of the national fleadh 1987. She was looking up Church Street as band after band approached, filling the town with music and colour. The observer noted tears of joy in Helen's watchful eyes. This, her last public appearance when her health was ebbing, was completely worthy of so gracious a lady.
Historic memories going back to the thirteenth century were evoked at her graveside. She was a descendant of the McElligotts of Gale, the northern branch of the McElligotts of Ballyseede and Ballymacelligott. A fragment of their castle survived until recently at Drombeg near Gale Bridge.
The presence of her brother, Dr. Robert McElligott of Folkstone at the graveside brought to mind a former member of the clan, Colonel Roger McElligott who fought for King James at The Battle of the Boyne, was subsequently in command of Cork City and later still imprisoned in The Tower of London.
On his release, he joined The Irish Brigade on the continent where he commanded Regiment de Clancarthy; his son, Charles won the cross of St. Louis for exceptional bravery at the historic Battle of Fontenoy in 1745. Today, some of the foremost families in Austria are bearers of McElligott blood.
On her mother's side, Helen would possibly have traced relationship with the Von Trapp family, so recently celebrated in the Salzburg-sited film, The Sound of Music.
Mention of music recalls memorable nights in The Coach House of Mount Rivers where Comhaltas crowds were entertained by Helen and Timmy, her music loving husband who pre-deceased her.
Music also at the mass where a fine tribute was paid by Rt. Rev.Mons. Leahy, P.P. Listowel and Fr. O'Mahoney. Later Comhaltas provided a guard of honour to the local cemetery where generous sympathy was extended to all her relatives and a sincere tribute paid by Michael Dowling.
Very fitting indeed was the tune, Táim-se im' chodladh also played on this occasion for it was a tune beloved of both Helen and Timmy Leahy.
Go raibh coinnle na bhFlaitheas ar lasadh di. May heaven's candlelight be on her serene face. Now, in the words of the traditional song she is asleep and will not be awakened until Judgement Day.
B.MacM.
<<<<<<<
Church St. then and Now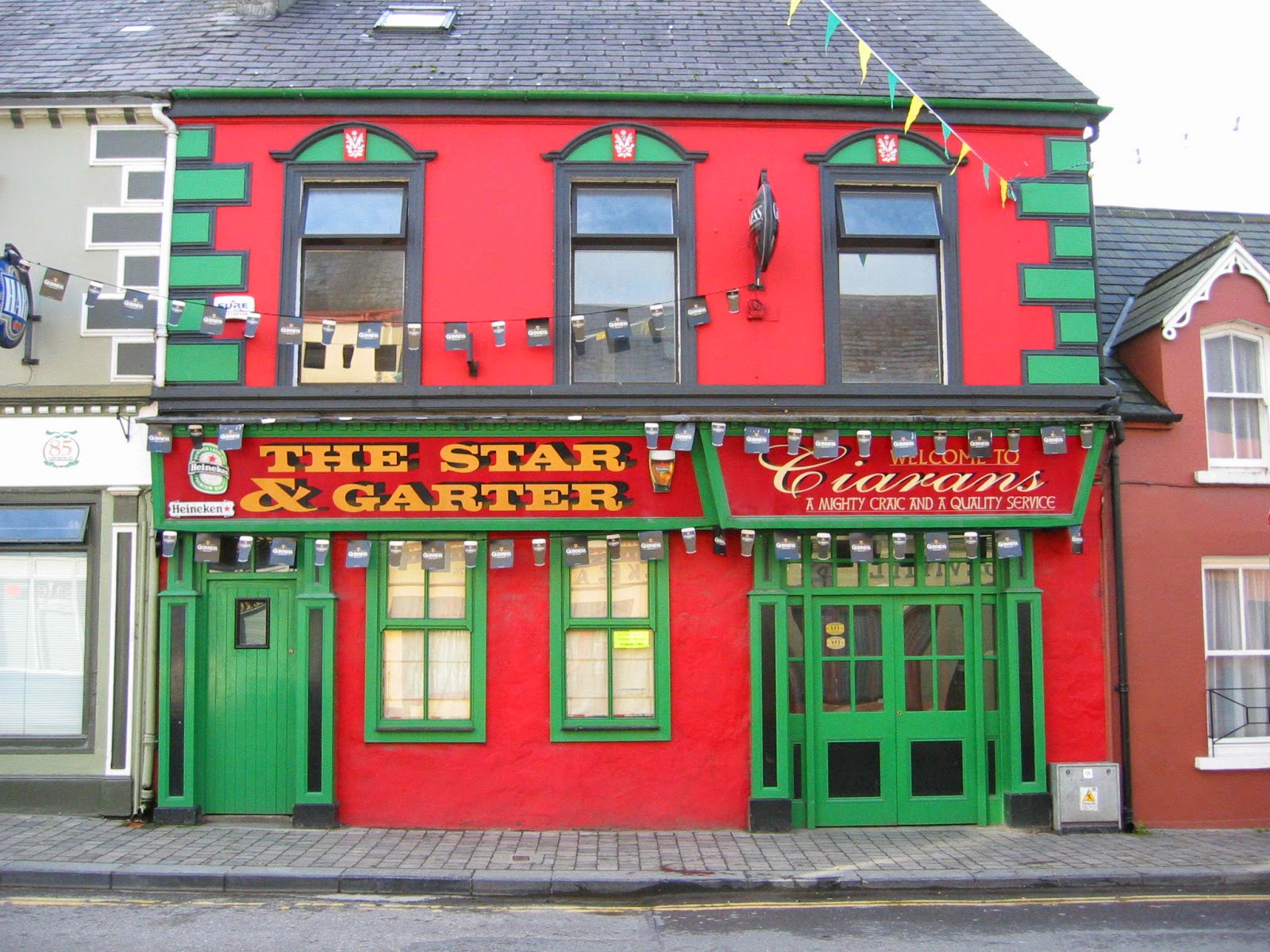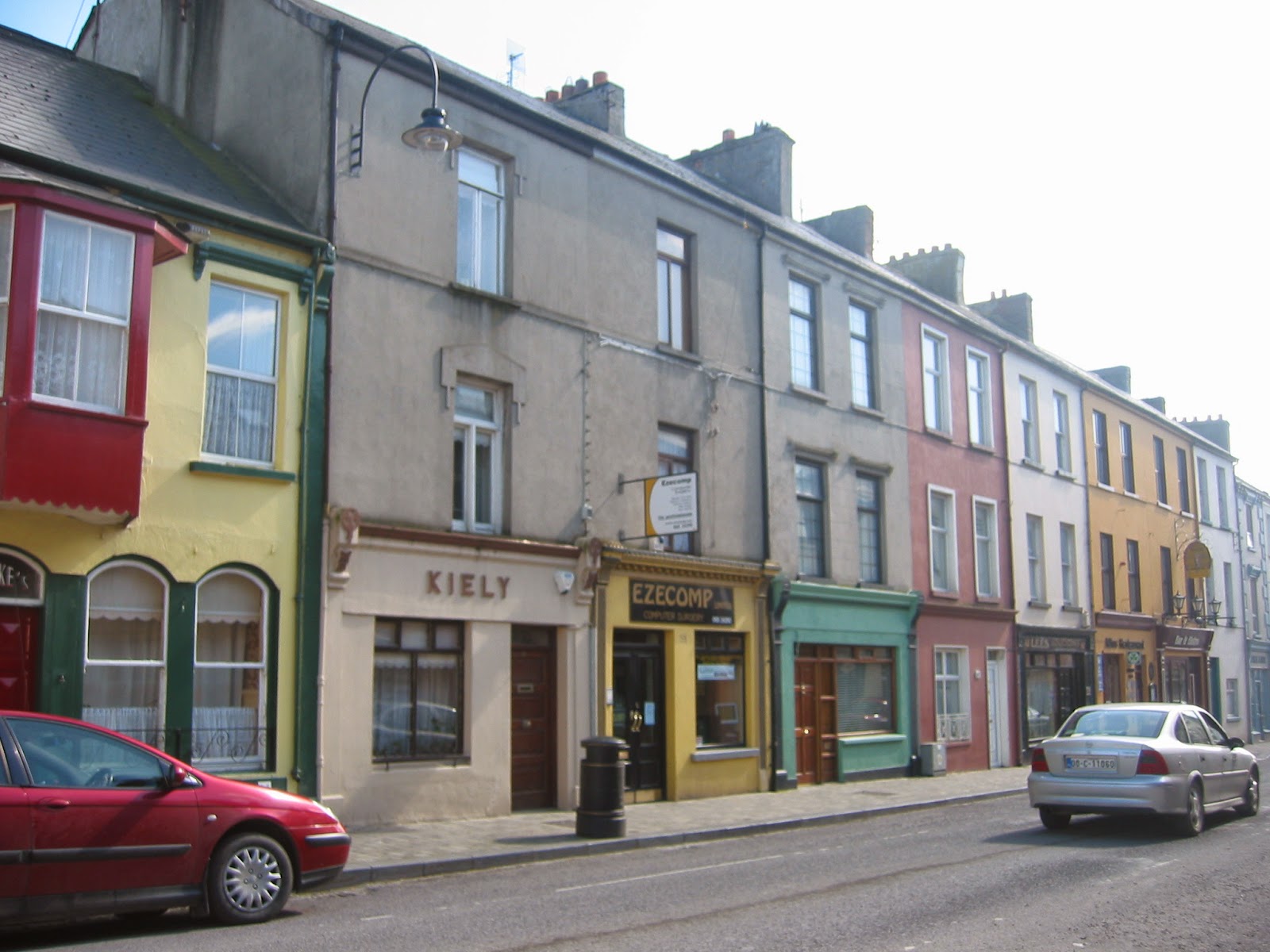 <<<<<