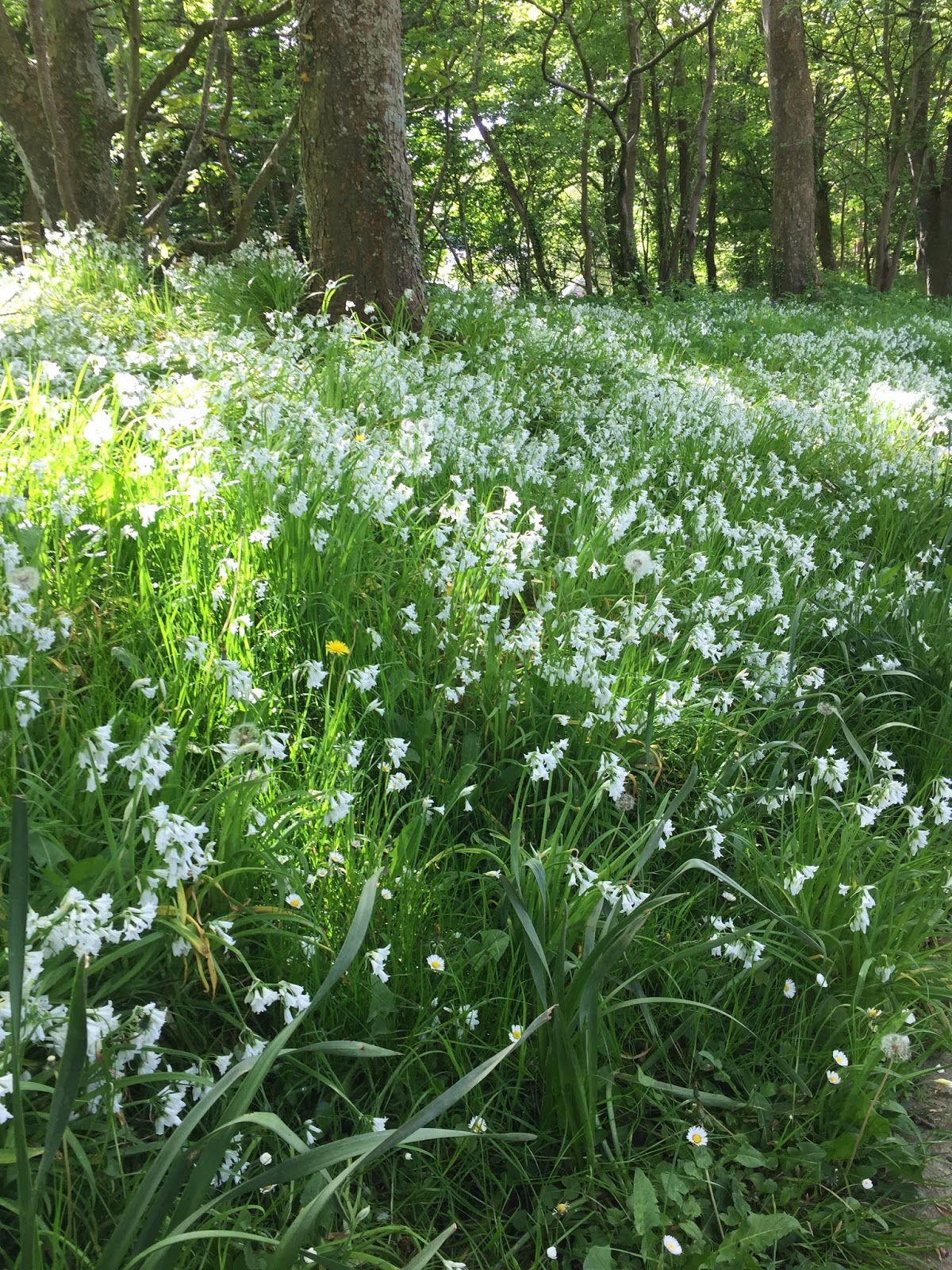 Wild Garlic in Garden of Europe
<<<<<<<<
St. Michael's County Cup Winners 1969
Left to Right
Front : Kieran Fitzgerald , Maurice O 'Sullivan , Mick O'Connell , Tom Lyons , David Kissane .
Middle: John Hynes , Tadhg Moriarty , P J Browne , Timmy Shanahan , Jimmy Deenihan , Pat Stack .
Rear : Eamon O' Carroll , Maurice O'Connor , Pat Stack , Tommy O 'Flaherty, John O' Connell , Jerry Kiernan , Pat Quilter .
Tim Kennelly was also on that team but was missing ( or maybe mitching ) on the day of the photo.
Johnny Flaherty and John Molyneaux Snr. were in charge .
Kieran writes;
It would probably be hard to believe ,at a remove of 50 years , what St Michaels stood for in those days . It concentrated on imparting a classical education through the medium of Irish with no small amount of disciplinary measures thrown in as a bonus . Teachers took great pride and spoke often on the success of their 'Alumni' and , in retrospect , there is no doubt that many a successful career was launched from St Michaels .
I have a couple of photos somewhere of successful college football teams in 1969 /70 . We won both the County and Dunloe Cups which up until then was undreamed of . Our teams included Jimmy Deenihan , Tim Kennelly , Jerry Kiernan , Tommy Fla and younger brother Pat , Tim Shanahan ( who later starred in London ) Eamon Carroll , Gerard Leahy , Maurice 'Toots' O'Connor and yours truly . By any standards it was a very talented group which was marshalled firmly by Masters Flaherty and Molyneaux Snr . I will forward the photos if I come across them .
The school was also very successful on the Athletics front at that time . John O'Connell was a wonderful athlete as was Kiernan and all the names mentioned earlier . Success at Provincial and National Level was the norm for a few years . John Molyneaux Snr and Pat Kiernan ( Jerry's father ) were the driving force . There was even an athletics track in the Sportsfield with lane markings all around , burned onto the Grass . There were jump pits with proper sand and an area reserved for the high jump and pole vault . It was a hive of activity which was not welcomed wholeheartedly by some in the Emmett's fraternity . Unfortunately I have no photos from that era.
Others I remember as being in the class are Tim Shanahan ( Clounmacon ) , John Neville ( Bedford) , Pat Hayes R.I.P , James O'Donnell ( Ballybunionish ), Timmy Lawlor ( The Square ) but I dont see them in the photo
<<<<<<<<<
A Forgiving Poem from Róisín Meaney
For some, it's all about reading,
For others it's painting, or kneading,
If it helps you come through itFind time just to do it,
Right now, it's our souls that need feeding.
<<<<<<<<<<
Opening of St. Josephs
Photos and story from Patsy Kennedy on Facebook
Opening St. Joseph's unit in Listowel hospital 1984
First patient Maggie Nolan being welcomed by matron Sr Peter Hudson and staff
<<<<<<<<<<<
Motherly Love
Chris Grayson took these photos in the grounds of St. Mary of the Angels. Beaufort