November, A Time to Remember
<<<<<<<<,
Listowel was the place to be yesterday
Listowel Writers Week organised a huge event for young people yesterday and it was a huge success.
Young adults in their final years of secondary school converged in their hundreds on Listowel Community Centre on Thursday November 9 2017 and they were treated to a day's entertainment they will remember long after they have left school.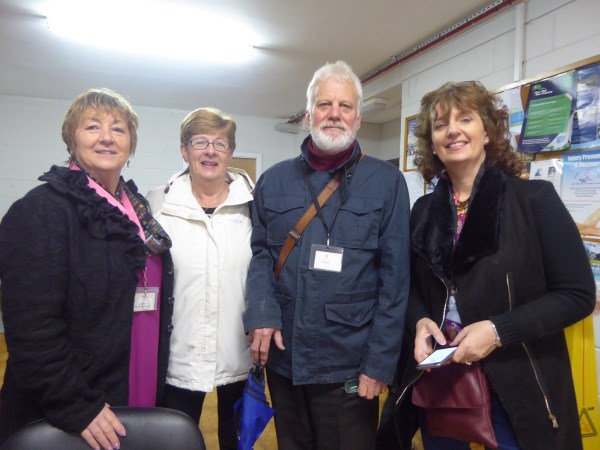 Jim and Liz Dunn posed for my photo with two of the organisers of the day, Margaret Broderick and Joanna O'Flynn.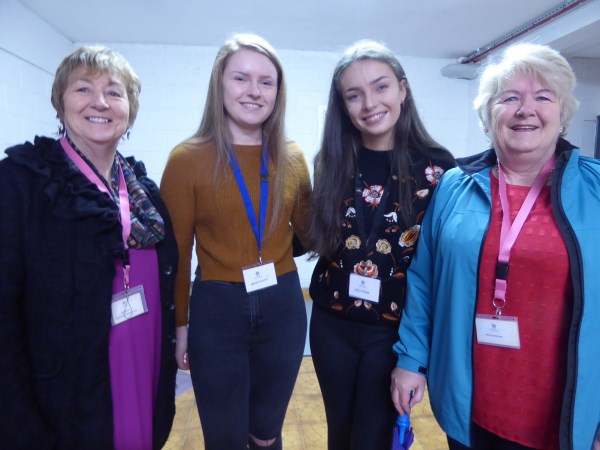 I took a few photos of people who were helping out on the day before the throngs of school students arrived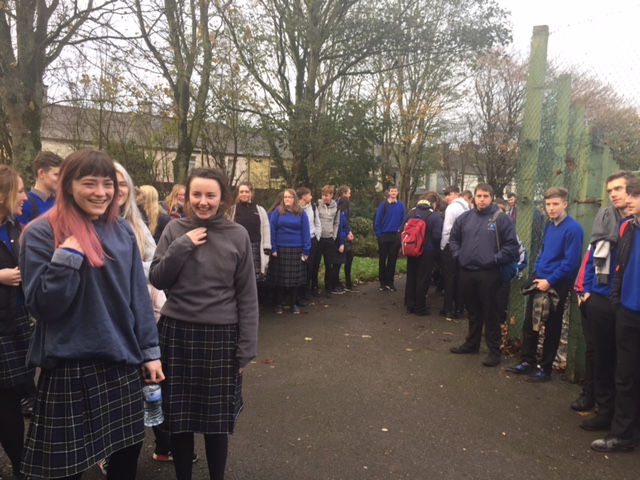 .Young people came from all over Kerry and beyond.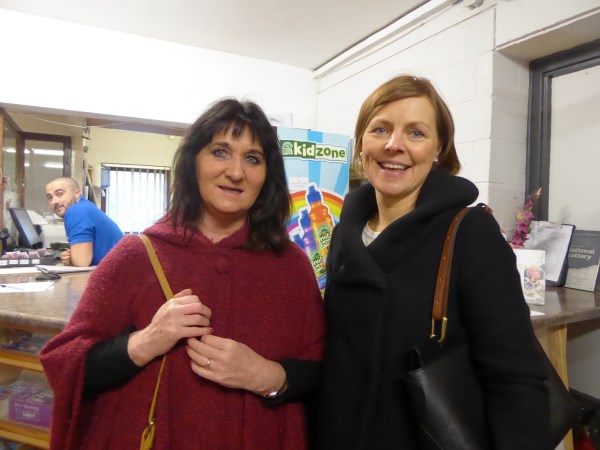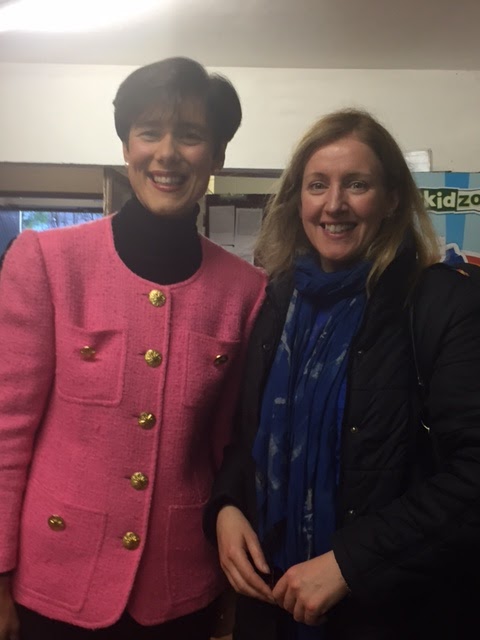 I photographed some teachers who arrived early.
The day started with some video footage of famous people telling us about their favourite books when they were teenagers. Ryan Tubridy loved Roald Dahl and, unsurprisingly, Rory of Rory's Stories loved The Twits. Leo Varadcar loved Midnights' Children by Salman Rushdie.
We were treated to a lovely video featuring Brendan Kennelly. His advice to the young people was to choose a favourite poem and record yourself reading it. He felt that in order to fall in love with poetry you must fall in love with your own voice.
Fergal Keane recorded a special piece from his new posting in The Congo.
Then followed a very special interview. Billy Keane interviewed Tomi Reichental, a man who, as a nine year old, was interned in Bergen Belsen. He recalled many of the horrors he witnessed to the fascinated and spellbound audience. The young people gave him a standing ovation when he finished.
Thirty five of Tomi's family lost their lives in The Holocaust. He is determined that they and the thousands of others who suffered and died will never be forgotten.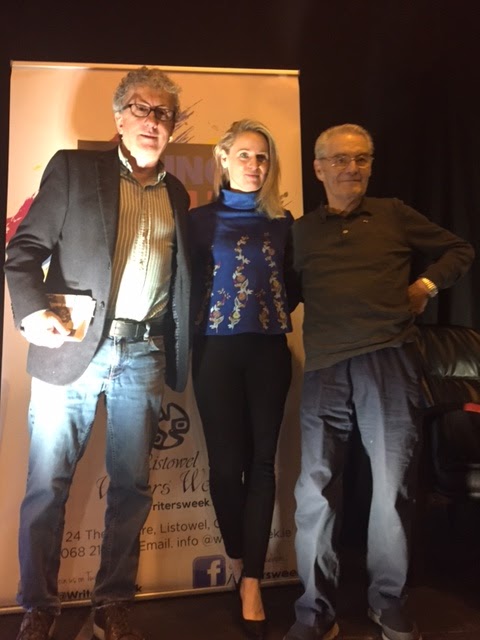 Billy Keane, Elaine Kinsella of Radio Kerry who was the MC for the day, and Tomi Reichental.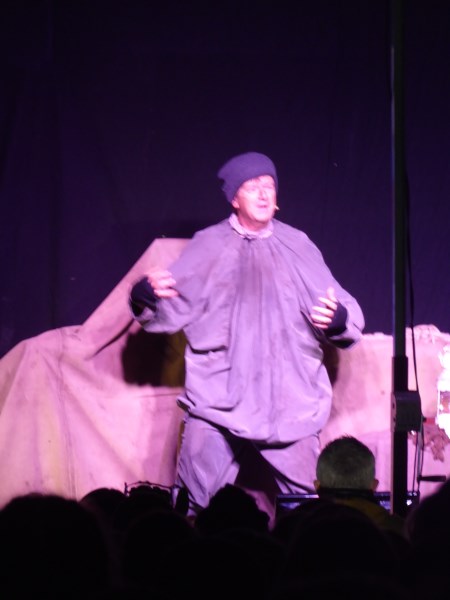 Next up after the break with a tour de force performance of his Tom Crean monodrama was Aidan Dooley. He was brilliant as usual and the young people were gripped by the Crean story.
Aidan with Jim and Liz Dunn. Aidan flew in from the U.K. especially for the performance. Aidan is busy at the moment preparing a marvellous annual children's Christmas show. This year's production is called The Lion who came for Christmas. If you are anywhere near The Brook Theatre, Chatham you should try to catch it. It sounds great.
Elaine was a marvellous M.C.
Our last two acts were Stephanie Preissner and Katherine Lynch. Stephanie was brutally honest and self deprecating. Her style appealed very much to the young audience . After the gig she was most generous with her time, signing autographs and chatting to the young people.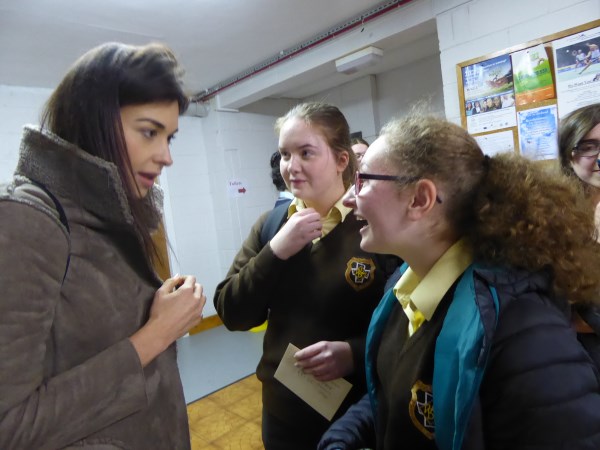 During the day aspiring young writers took a hand at writing a 6 word story. Here are some of the winners with Stephanie who presented their prizes.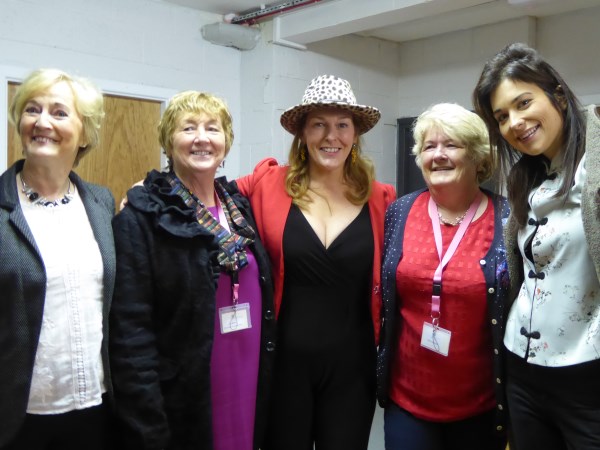 Katherine Lynch and Stephanie Preissner with some of the Writers Week committee.
All in all, the day was a triumph of organisation, planning and execution and the young attendees were a credit to their families and schools.
<<<<<<<<
Kerry People in Berlin
The group who went on the recent trip from Kerry airport to Berlin to promote Kerry tourism are pictured here at the Brandenburg gate.
<<<<<<<
One Door Closes, Another Opens
Liz McAulliffe has retired from the floristry business after many years serving the people of Listowel. I had personal experience of dealing with Liz in relation to our family wedding and she was a pleasure to deal with. I wish her every good fortune in her retirement. May it be a long and happy one.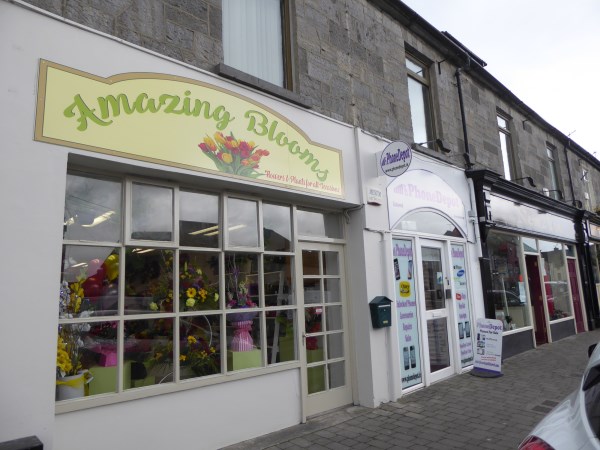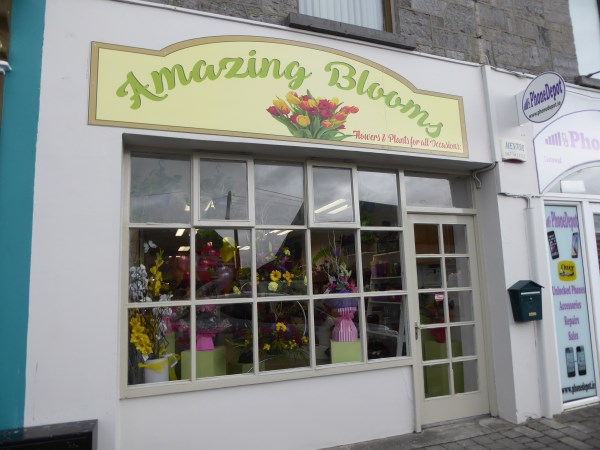 Susan Roberts' Amazing Blooms opened on Market Street on Monday. We wish her every success.
<<<<<<
Love or Land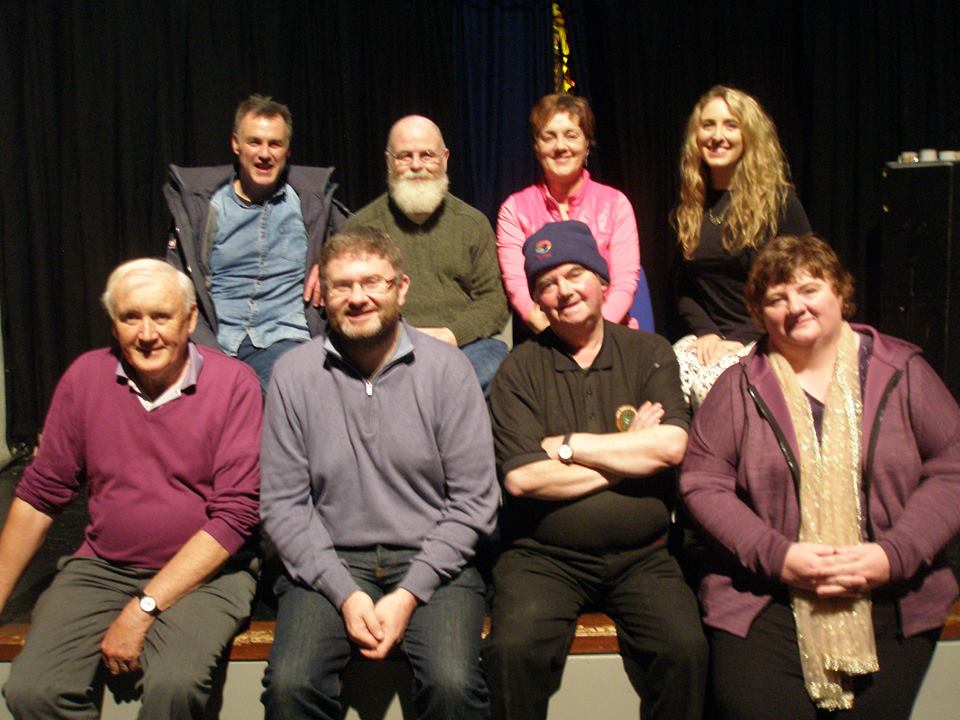 Don't forget this local play is running in St. John's from November 12 to the 16. Take a look at that cast. This one will be a hoot!