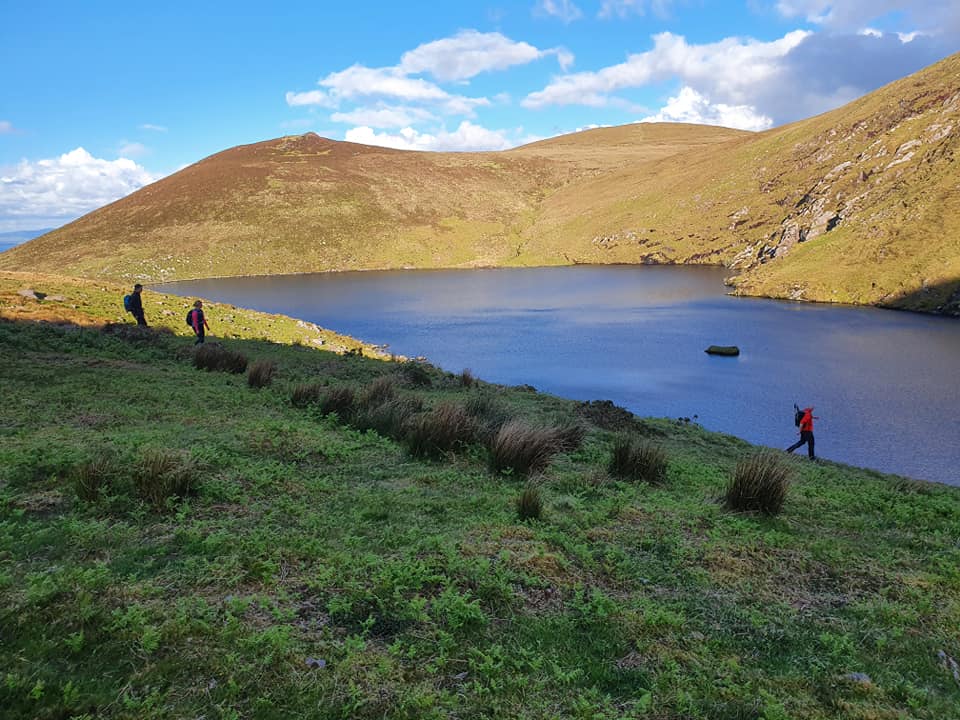 Photo; Martin Moore
<<<<<<<<<
Handball Alley in the Old Days
Junior Griffin has given me the history as best he knows it of Listowel's ball alley. I'll be serialising it for you over the next week before the planned Brightening Air performance on June 18th
This is Junior Griffin at his home earlier this week, giving an interview to Caoimhe from Coiscéim. I'll fill you in on more of this next week.
Máire Logue, Artistic Director of St. John's, who is organising the Coiscéin event locally, Charlie Nolan, former handball and Caoimhe Coburn Grey of Coiscéim reliving memories in the handball alley on Tuesday June 1 2021
<<<<<<<<<<
Oh, what a Night it was!
Listowel Writers' Week opening night 2012. Michael D Higgins is accompanied by chairman Seán Lyons made his way toward The Listowel Arms flanked by a guard of honour of boys and girls in school uniform.
Seán Lyons, chair Writers' Week 2012, Noelle Campbell-Sharpe, Mike O'Donnell and Joanna O'Flynn
Margaret Broderick R.I.P., Aisling Wren and Jerry McDaniel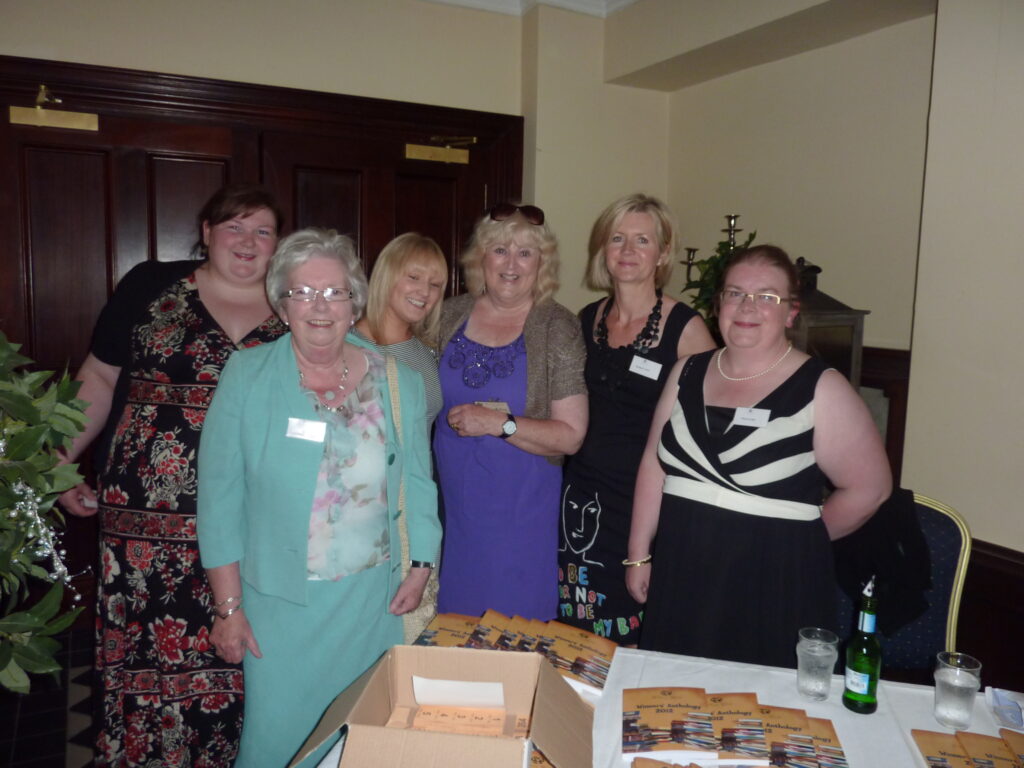 Members of Listowel Writers' Week Children's committee 2012
<<<<<<<<<<<<
John O'Connell, Tailor
Bernard O'Connell, formerly of Upper William Street and now of Brampton Ontario posted the following account of his family on Facebook. Vincent Carmody is the usual source of such precious local social history
When John O Connell of Irremore married Mary Walsh of Tullamore Ballydonoghue, in February 1877, their first home, was one of the thatched cottages in Upper William Street. Soon after, John converted this cottage into a double dormer slated house, which remains to this day, with the O'Connell family. He also built No's 30 and 32 at the opposite side of the road.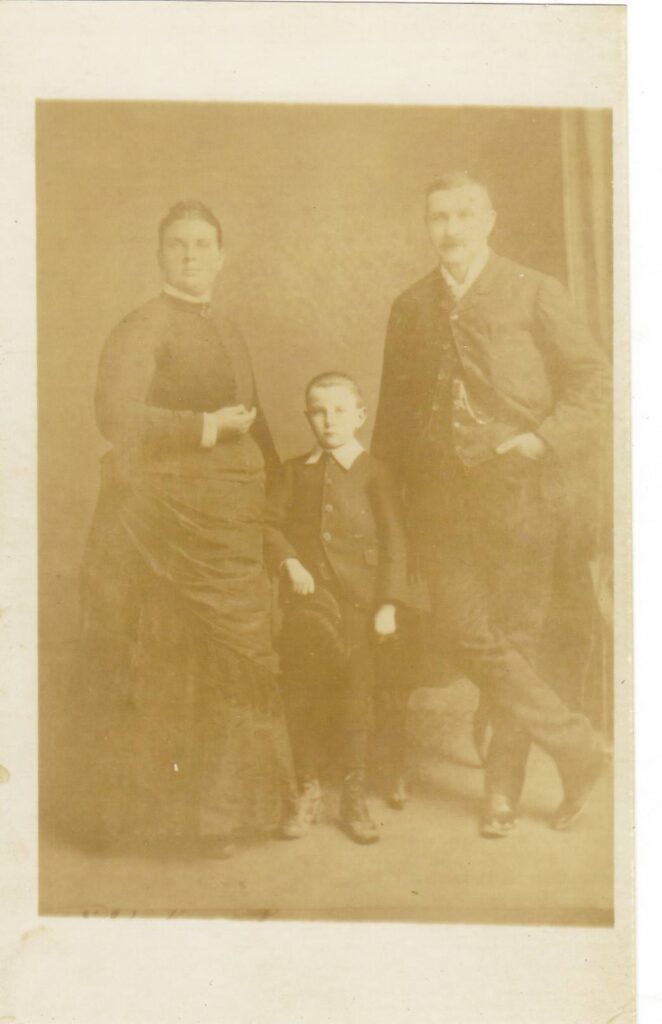 In an ironic twist, John O Connell, was the only one of his family to remain in Ireland. He had already been apprenticed to the tailoring trade, when his father died. His mother emigrated with her family to America, leaving John behind. Among John's and Mary's large family were Edmund (pictured below, with his parents and with his own family in Chicago, to where he also emigrated). John (Jackie) became a master tailor and carried on the family business in the family home..
They also had two daughters who remained in Listowel, Julia, married Denis Quill from Church Street and they set up home at No. 32,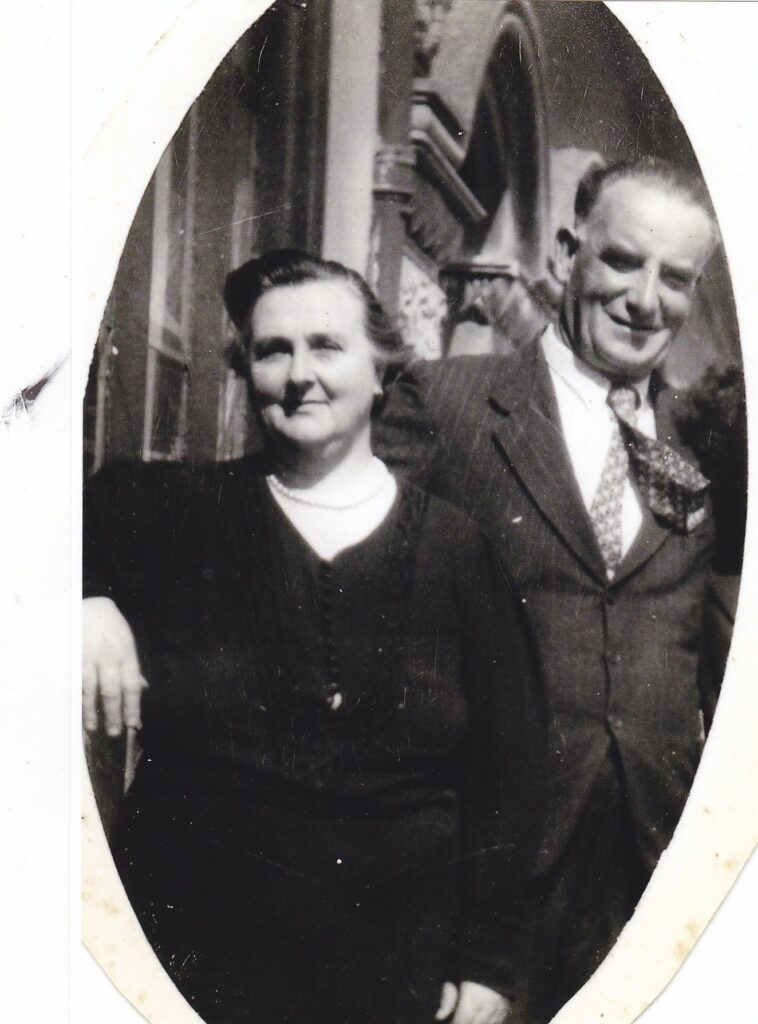 Julia's older sister, Nellie, never married and lived with the Quill family throughout her life. Jackie Connell, apart from his tailoring trade, was a leading member or the local dramatic society. He married Catherine Griffin from Castle-island.
Their eldest son, Benny became the father figure to their large family following his father's, Jackie's death, at a young age. Benny married Noreen O Connell from Ballyhorgan, Lixnaw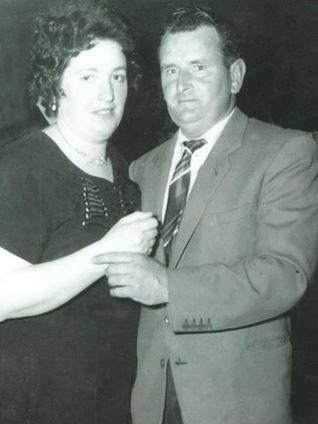 They had a family of four boys and one girl, John (Jackie) Paul (RIP) Tommy, Kathleen and Bernard.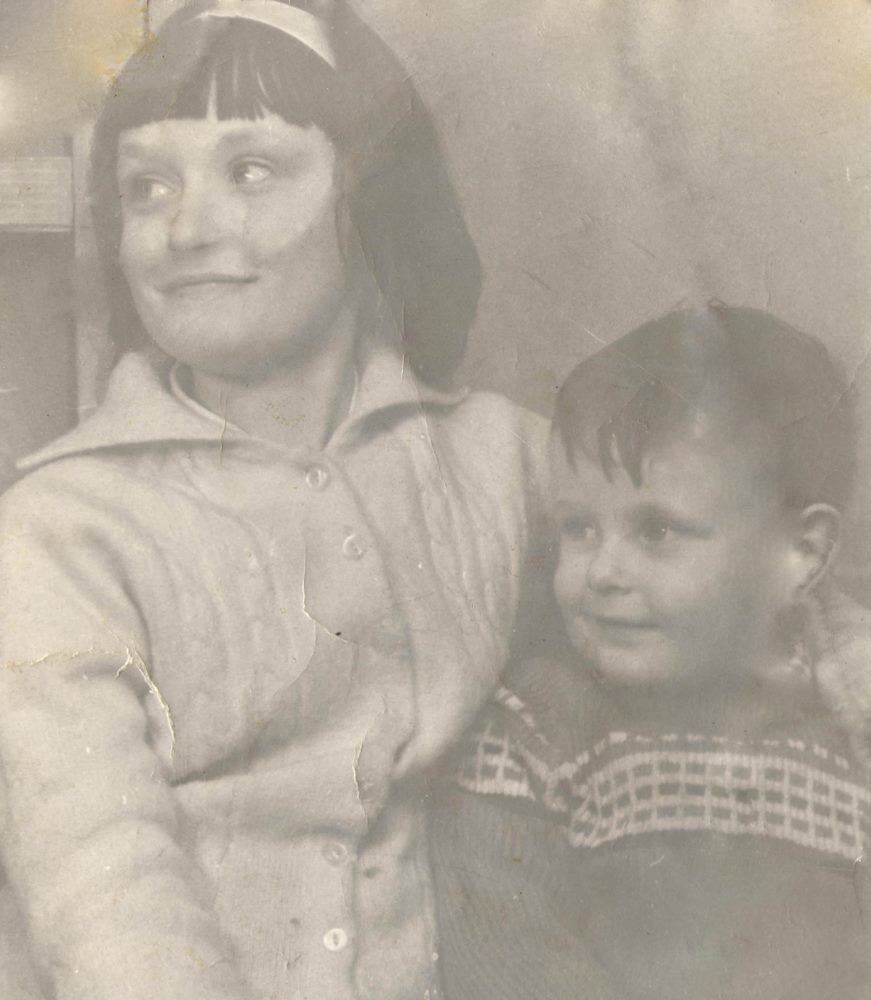 A Useless but jawdropping Fact
(From a website called Bustle which I wandered into by accident so I cant 100% vouch for it. It sounds plausible to me.)
…Along with the addition of the lake, the Daily Mail reported that the Beckham's are also looking to expand the underground space below their garage. Hello said they've upscaled their designs to create a 117.5sqm room to hold around 7,000 bottles of wine. You'll never be short on a glass of red at the Beckham's house, that's for sure.
<<<<<<<<<<<<<<<<<<<<<<<<<<<<<<<<<<<<<<<<<<<<<<<<<<<<<<<<<<<<<<<<<<<<<<<<<<