Photos from Changes at Nine Seven , Christmas 2013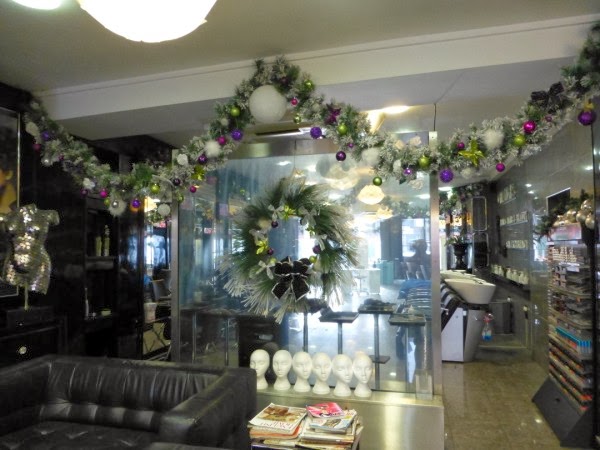 <<<<<<<<
Craftshop na Méar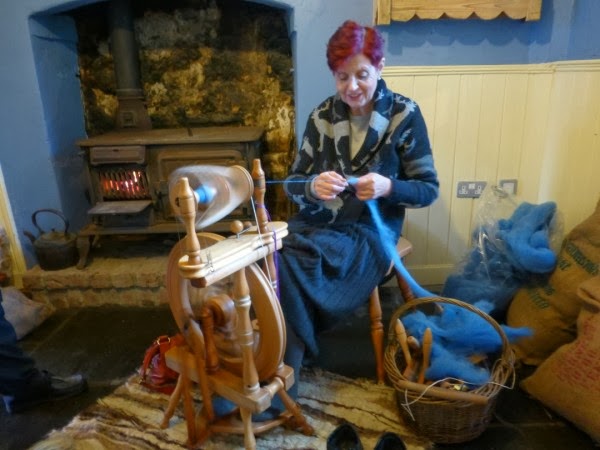 Mairead Sharry is spinning by the range in Craftshop na Méar at No. 53 Church St. Listowel. Namir Karim of Scribes is opening a craft shop just in time for Christmas. Knitwits will be selling their wares there and spinning demonstrations, knitting classes etc are planned.
Our first job was to make a St. Bridget's Cross to pray a blessing on the venture
http://www.youtube.com/watch?v=tls8E00sYY0&feature=youtu.be
Kniwits joined in a good old sing song around the wheel and by the range;
http://www.youtube.com/watch?v=JpoH8Rail5o&feature=youtu.be
The shop will be officially opened on Dec. 10 2013.
<<<<<<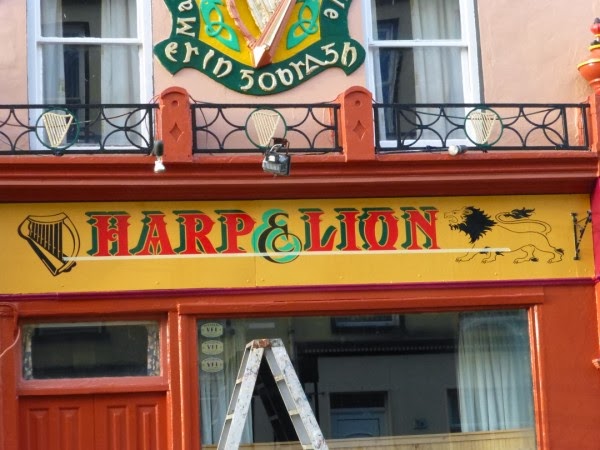 Do you liked the new sign?
Its not finished yet. I'll bering you the fully finished sign soon.
<<<<<<<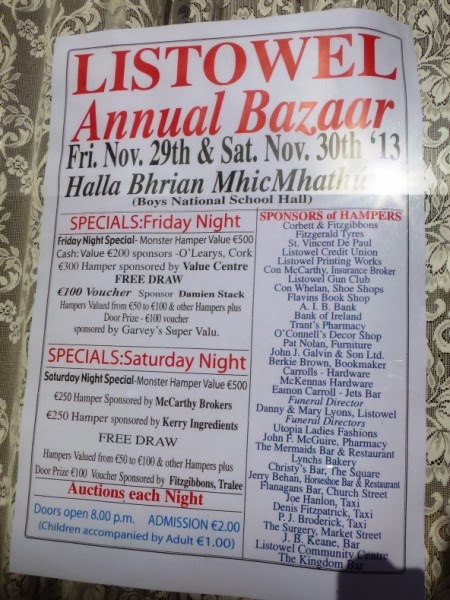 It's that time of year again.
<<<<<<<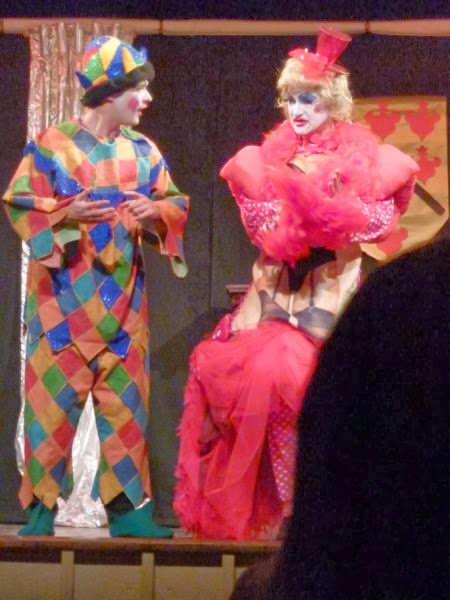 These two are in rehearsals for this year's panto. Alladin will go on stage in early January 2014.
<<<<<<<
Date in the diary yet?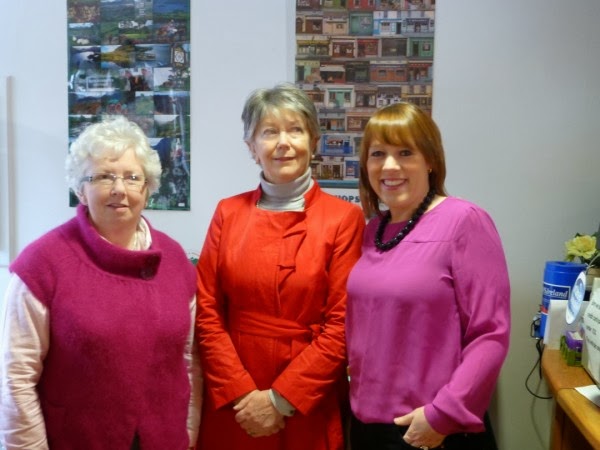 Mary Cogan, Kay Caball and Evelyn O'Rourke

Sunday next Dec 1 Tg4 9.30 Tar Abhaile from North Kerry. People outside of Ireland can watch it in a live stream from TG4.

This is the press release from TG4:

"Don't forget , TG4 , This Sunday Night 9.30 P.M. A night of Genealogy with North Kerry Reaching Out. This week's programme of the "Tar Abhaile " series comes from Listowel and other locations around North Kerry and West Limerick.

The first descendant who features this weekend is Julie Evans, a teacher from Sydney Australia who discovers the mystery behind how her grandmother's grandmother ended up leaving Listowel Workhouse in 1849 and on a ship to Australia as a 16-year old girl as part of the Famine Orphan Girl Scheme.

The second is Angie Mihalicz, a retired teacher from Beauval, Saskatchewan, Northern Canada who comes back to discover what she can about her grandfather's father, Peter McGrath and his mother Ellen, who emigrated to Canada at the height of The Famine and after a long search finally gets to stand on the land of her ancestors.
Join us live on TG4 at 9.30 P.M Sunday , Listowel time
Monday 8.30 A.M. Sydney time
Sunday 3.30 P.M. Beauval Canada time.
Watch it live anywhere in the world athttp://www.tg4.ie/en/programmes/tar-abhaile.html or Just go to www.tg4.ieand click on the Tar Abhaile (Come Home) logo when it appears in the 'Check it Out' box and it will bring you directly onto the series link on the player.
It is available to view live and for a further 35 days after airing."




<<<<<<<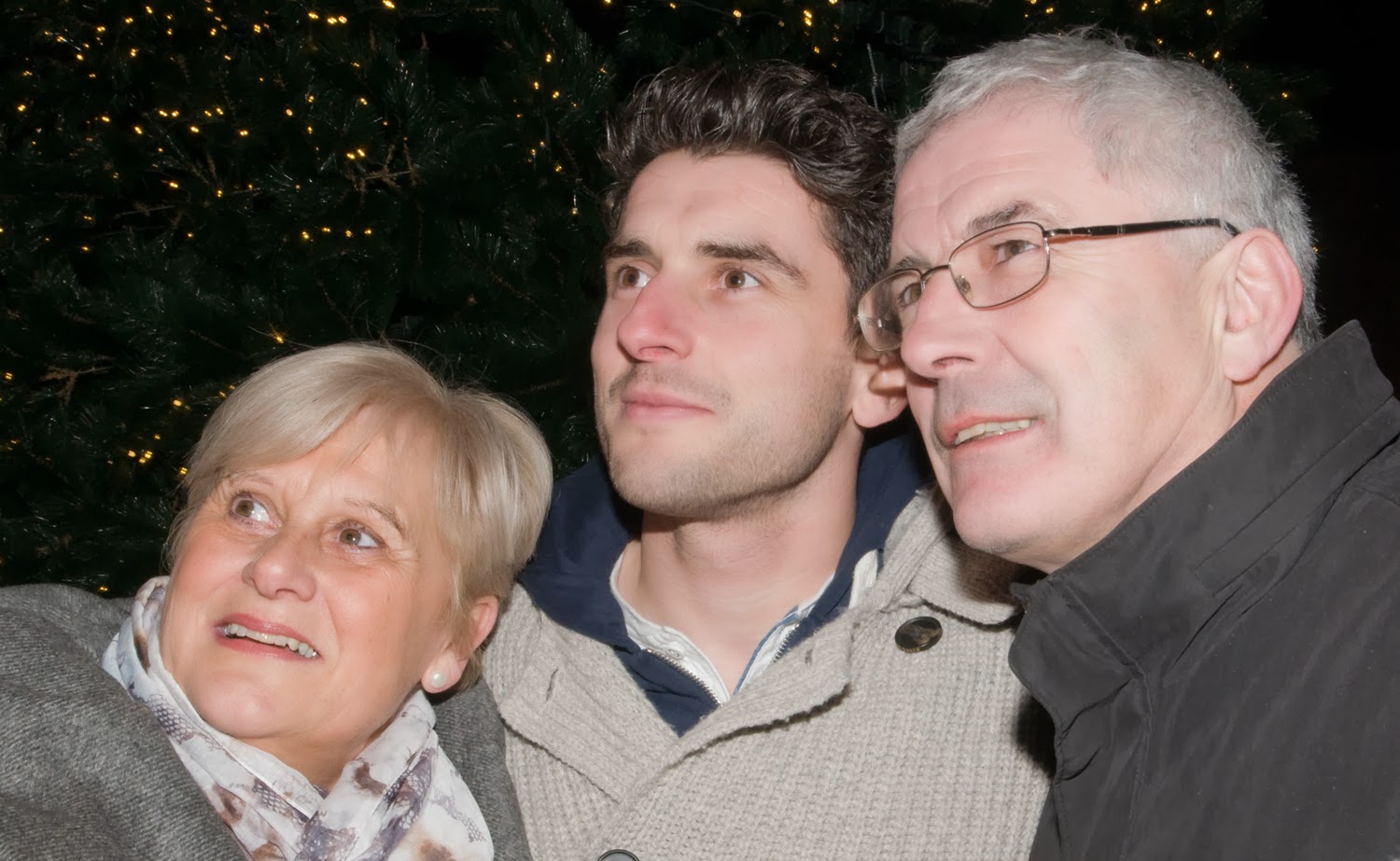 Lovely photo from Friday night. Bernard Brogan and his parents watch the fireworks in The Square, Listowel.
( More beautiful shots from a better photographer than me to come in the next few days)