King of the Stags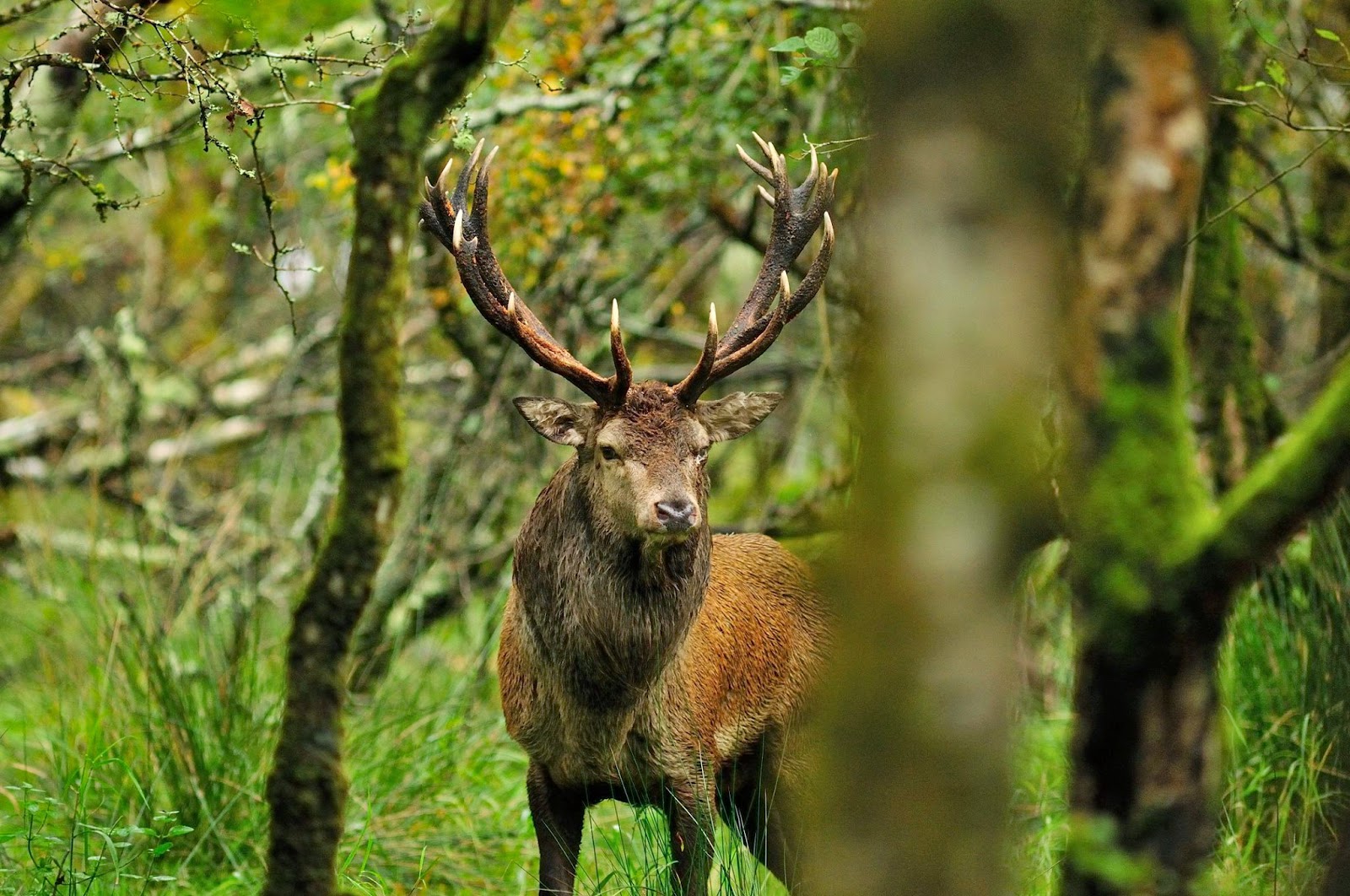 Timothy John MacSweeney photographed this magnificent brute in the National Park last week. This bucko is a twenty pointer and is the most mature dominant stag in the herd of red deer in Killarney.
<<<<<<<<
Ard Cúram, Listowel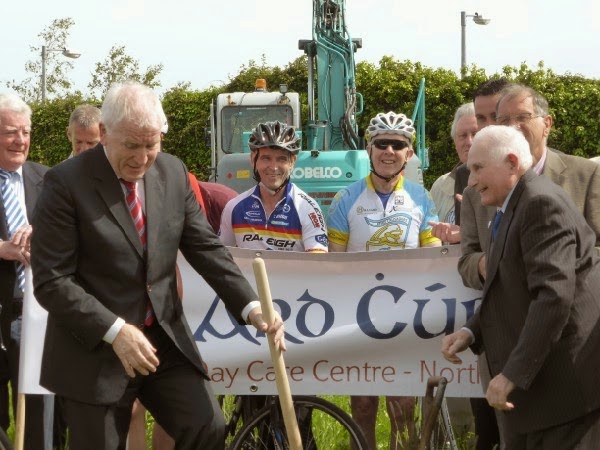 In May 2014 Jimmy Deenihan and Micheál OSuilleabháin turned the sod to launch the building project of Listowel's dedicated day care centre for the elderly, Ard Cúram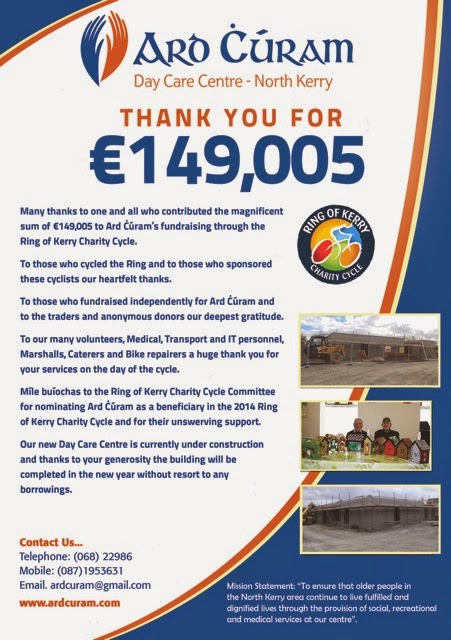 One of the recent planks of the fundraising drive was the participation of the charity in The Ring Of Kerry Cycle. As you can see above the sponsors contributed a massive €149k. The project is well on target for a 2016 opening.
Ard Cúram website is at: http://ardcuram.com
<<<<<<
Presentation Convent Chapel
In response to a request, here are some more memories of the convent chapel. This lovely prayerful space is sorely missed by some people in Listowel.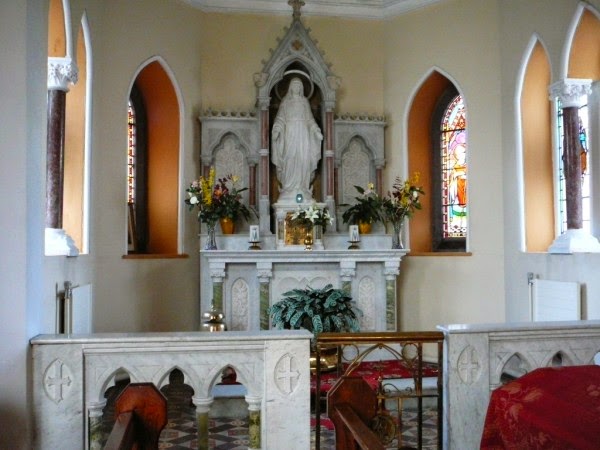 Our Lady's Altar; This altar was at the left hand side beside Sr. Consolata's organ.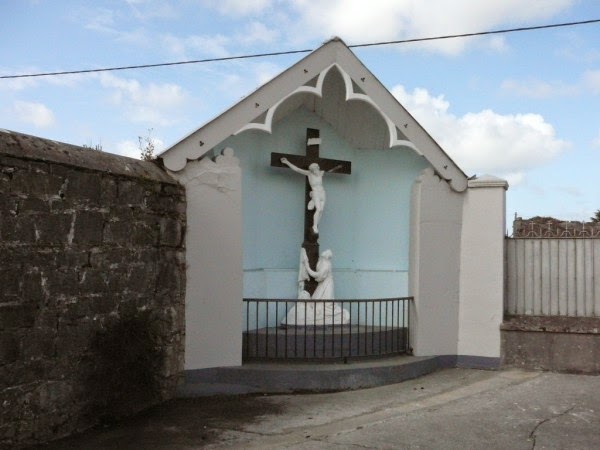 Calvary in the grounds.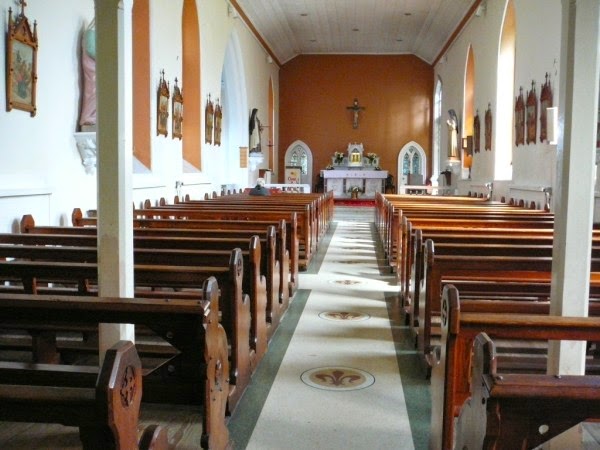 The centre aisle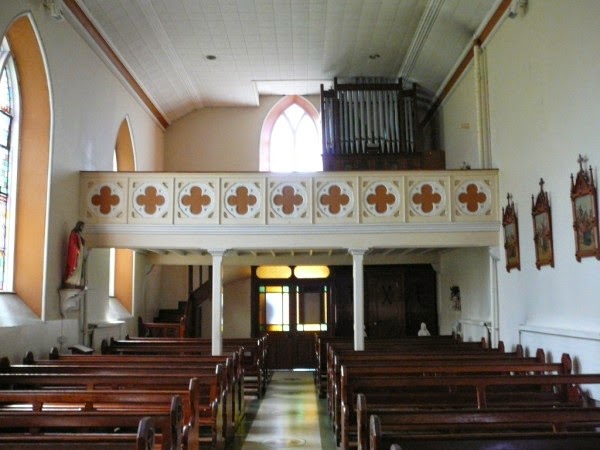 The choir gallery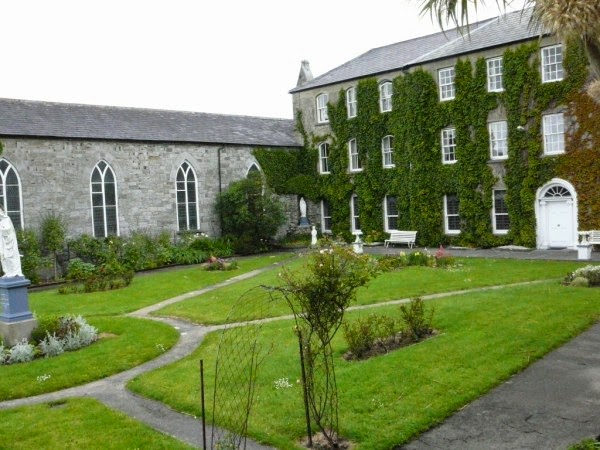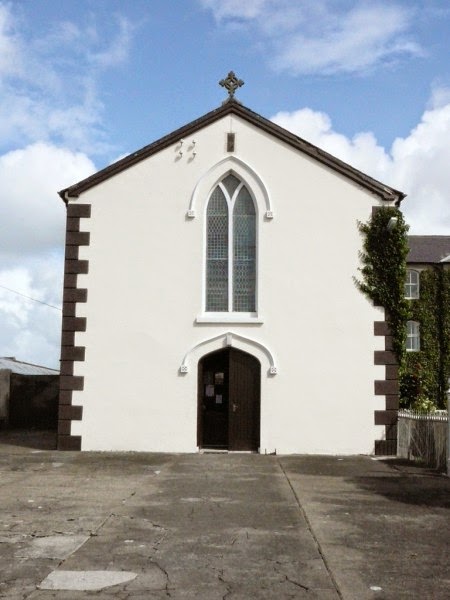 <<<<<<<
The return of the bicycle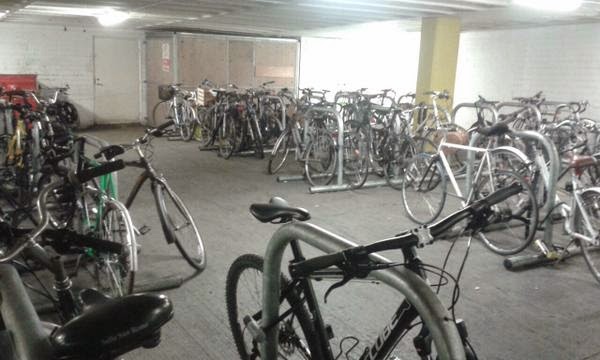 This bicycle park in Drury St. Dublin (photo: Twitter) is testament to the growing popularity of cycling to work.
<<<<<<<


Dublin 1958
(photo from Old Photos of Dublin on Facebook)
<<<<<<
A Limerick limerick


Recently I bought a book of limericks in the NCBI shop in Listowel. They have a great offer at the moment of 3 books for €1.
The little book I bought was called The Book of Limerick limericks and its by a man called Pat Brosnan. He has written limericks for lots of Limerick towns. Here's one;
Coming home from the mart in Listowel
A limerick man crashed in a hole
But the Council he blamed
And was no way ashamed
Of his gross overdose of the bowl.
<<<<<<<
Meanwhile in St. Jean de Luz


The EPIC adventure continues for my lovely grandsons. They are enjoying temperatures of 24 and 25 degrees in their house on the beach.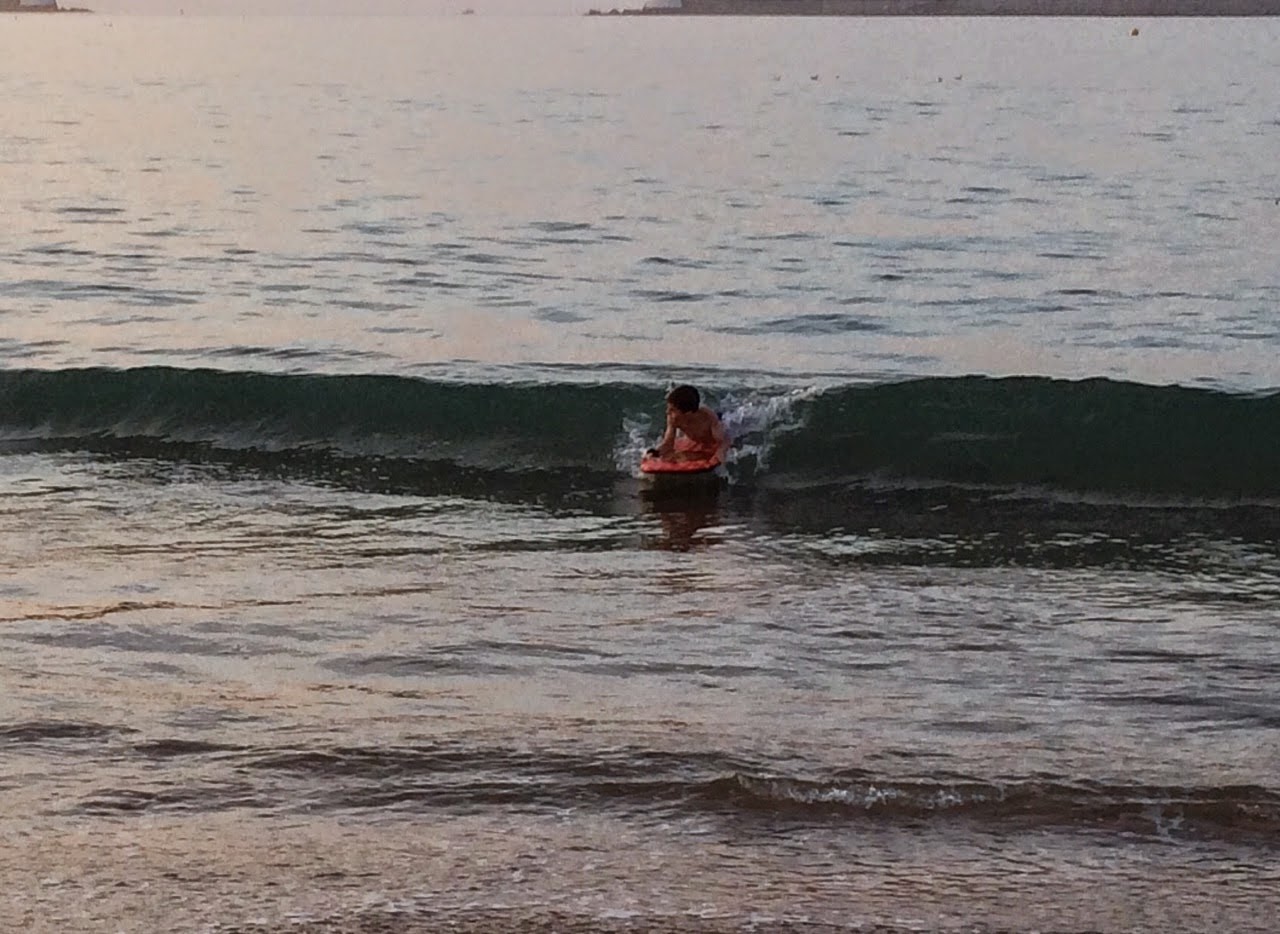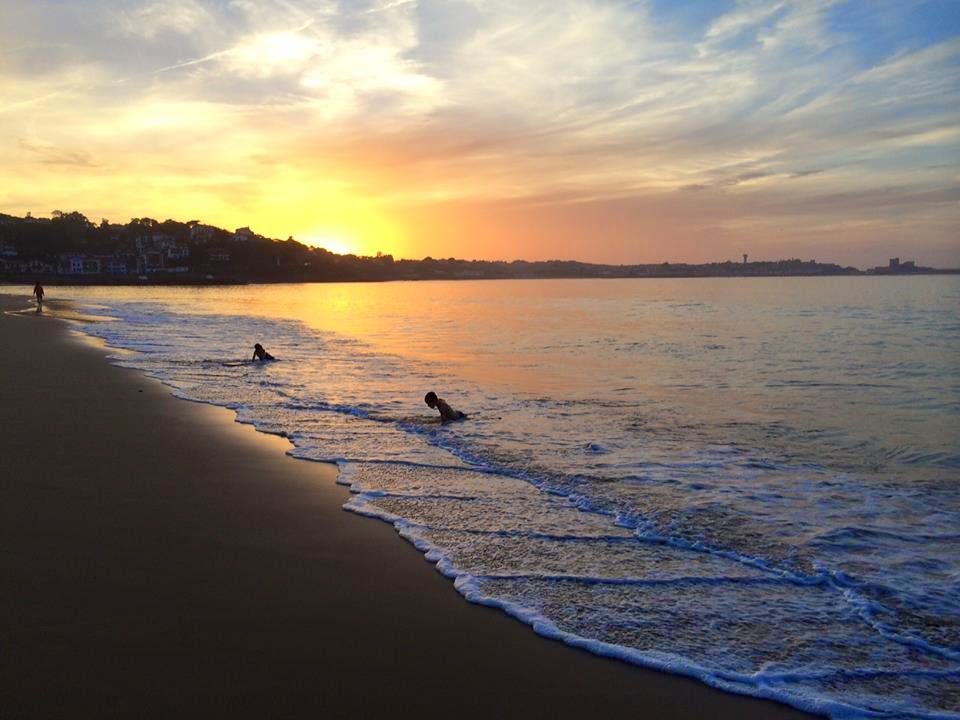 I'm reminded of the song lyrics, "How will we keep them down on the farm….?"
<<<<<<
Well done, Fiona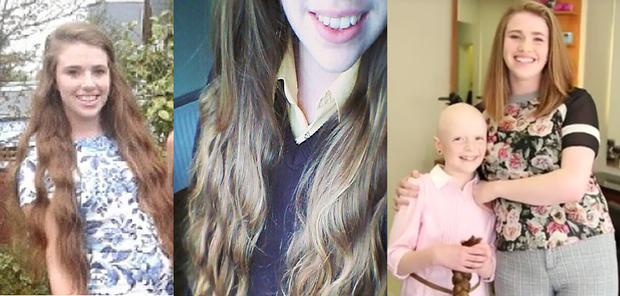 (photos Irish Independent)
In The Irish Independent is this great story of generosity on the part of Listowel teenager, Fiona Murphy. Fiona has donated her hair to make a wig for Keeva, who suffers from alopecia. It's all organized by The Rapunzel Foundation